.
More Than 500 Pounds Of Mexican Methamphetamine Seized In Arizona – USIACR
.

.
Over the weekend, Homeland Security Investigations (HSI) Yuma special agents arrested Angel Leon-Camberos, 26, and seized 527.3 lbs. of methamphetamine (approximate street value of nearly $7.2 million), 14.88 lbs. of high grade marijuana and numerous wax (marijuana extract) products with an approximate street value of $103,930, one AR-15 style rifle, one magazine, packaging materials, multiple cell phones and $15,295 in cash in a targeted enforcement action lead by HSI.
The enforcement activity began Saturday, June 1, when the San Luis Police Department (SLPD), while conducting traffic enforcement in the area of 10th Avenue and Juan Sanchez Boulevard in San Luis, Arizona, observed a vehicle speeding while traveling westbound on Juan Sanchez Boulevard approaching 10th Avenue…
MORE
.
—————————————————————————————
.
Police: Sarasota Man Behind Bars After Being Found Naked In A Chicken Coop In New York – WWSB
A Sarasota man is in custody following a manhunt in New York that ended with him naked inside a chicken coop.
On Wednesday, June 5, 2019 New York State Police arrested 25-year-old John Mehne after police say a bizarre series of events started when Mehne allegedly burglarized a home in Sarasota and stole a car.
Police say he crashed that car somewhere North of Pennsylvania and caught a ride on the back of a pickup truck, but eventually ran away on foot when multiple law enforcement units joined in on the chase.
Police say tips from the public made all the difference in his arrest. Mehne is charged with robbery, possession of stolen property, burglary and aggravated cruelty to animals.
Police say he was acting erratic, but could not say if he was on drugs. New York State Police Department's full press release is listed here…
MORE
.
—————————————————————————————
.
Parasitic Leftists Forced To Pay Innocent Bakers $11 Million After Trying To Destroy Their Business – Washington Times
.

.
The owners of an Ohio bakery who sued for libel after being targeted by student protests won Friday an $11 million verdict against Oberlin College.
A Lorain County jury ordered Oberlin to pay $11 million in compensatory damages to Gibson's Bakery, a local fixture since 1885 that was beset by protests and racism allegations after three black students were arrested for shoplifting the day after the 2016 presidential election.
"The jury saw that Oberlin College went out of their way to harm a good family and longtime business in their community for no real reason, and the jury said we aren't going to tolerate that in our community anymore," Owen Rarric, an attorney for the Gibsons, told Legal Insurrection…
MORE
.
—————————————————————————————
.
Undocumented Democrat Convicted Of Stealing $20,000 Worth Of Welfare Benefits – Big League Politics
According to a U.S. Customs and Immigration Enforcement (ICE) press release, an illegal alien living in Iowa has been sentenced for "fraudulently withdrawing welfare assistance."
"Cleotilde Puac-Gomez, 46, a citizen of Guatemala who is illegally residing in the U.S. in Clarion, Iowa, was sentenced to two months in federal prison after pleading guilty Feb. 6, 2019, to one count of theft of U.S. government funds," the release said.
In a plea agreement, Puac-Gomez admitted that she underreported her husband's income in order to qualify for Supplemental Nutrition Assistance Program (SNAP) and Medicaid benefits.
Her husband, Melvin Rodriguez-Barrios, is also an illegal alien who used someone else's social security number to obtain work in the U.S.
"Puac-Gomez's husband, Rodriguez-Barrios, 44, was previously sentenced on March 27 to six months' imprisonment following a Jan. 2, 2019, bench trial…
MORE
.
—————————————————————————————
.
Trump Breaks Mexico: New Deal Reached; Mexico To Take Action Against Illegal Immigration Into U.S. – Daily Wire
.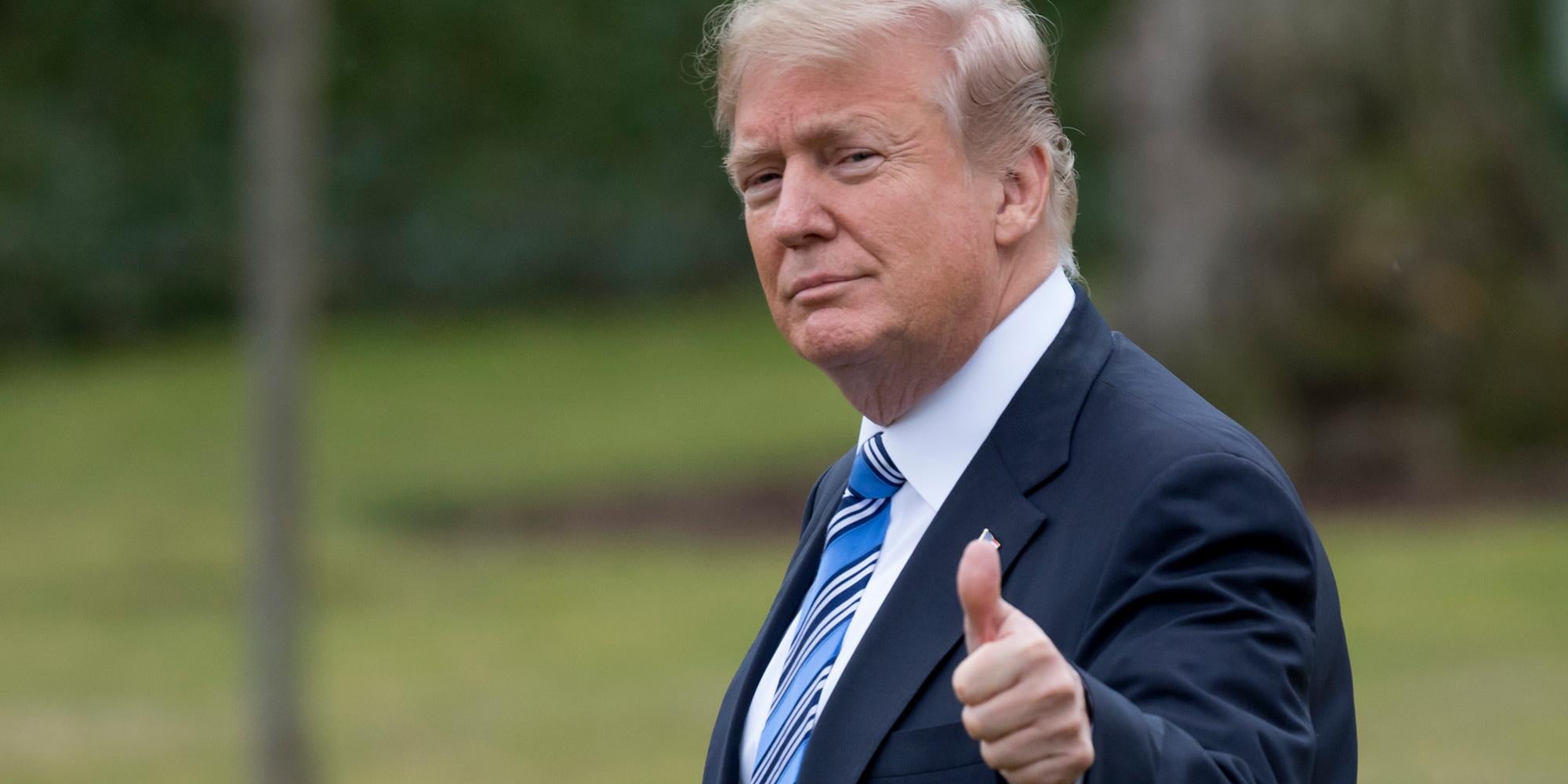 .
President Donald Trump announced late on Friday that the United States has reached a new agreement with Mexico in which Mexico is going to take "strong measures" to end the flow of illegal immigration into the United States and will thus avoid being hit with massive tariffs by the Trump administration.
"I am pleased to inform you that The United States of America has reached a signed agreement with Mexico. The Tariffs scheduled to be implemented by the U.S. on Monday, against Mexico, are hereby indefinitely suspended," Trump tweeted. "Mexico, in turn, has agreed to take strong measures to stem the tide of Migration through Mexico, and to our Southern Border…
MORE
.
—————————————————————————————
.
Seattle Seahawks Go All Faggy – Fellowship Of The Minds
What is it with these NFL teams? Are they purposely trying to decrease their ever-decreasing attendance/TV rating numbers? Men at football games do not want to see men cheerleaders. They want to see cute girls in cute little outfits.
And for that matter, I don't believe many women want to see gay men prancing around on the field. They'd rather watch the big, burly football players. Yet in an ever-increasing progressive and "woke" atmosphere, the NFL must cater to the SJWs and have all inclusive cheerleading, I mean dance teams.
The Seattle Seahawks are not the first NFL team to fall into this trap. See the following:
Male dancing cheerleaders join NFL team, the LA Rams
New Orleans Saints first male cheerleader dances his way onto the field
This is stupid, even to this never-was-a-cheerleader-girl: NFL's Colts cheerleaders succumb to the #MeToo movement…
MORE
.
—————————————————————————————
.
Google Can't Dodge Conservative Employees' Discrimination Lawsuit, Court Says – Breitbart
.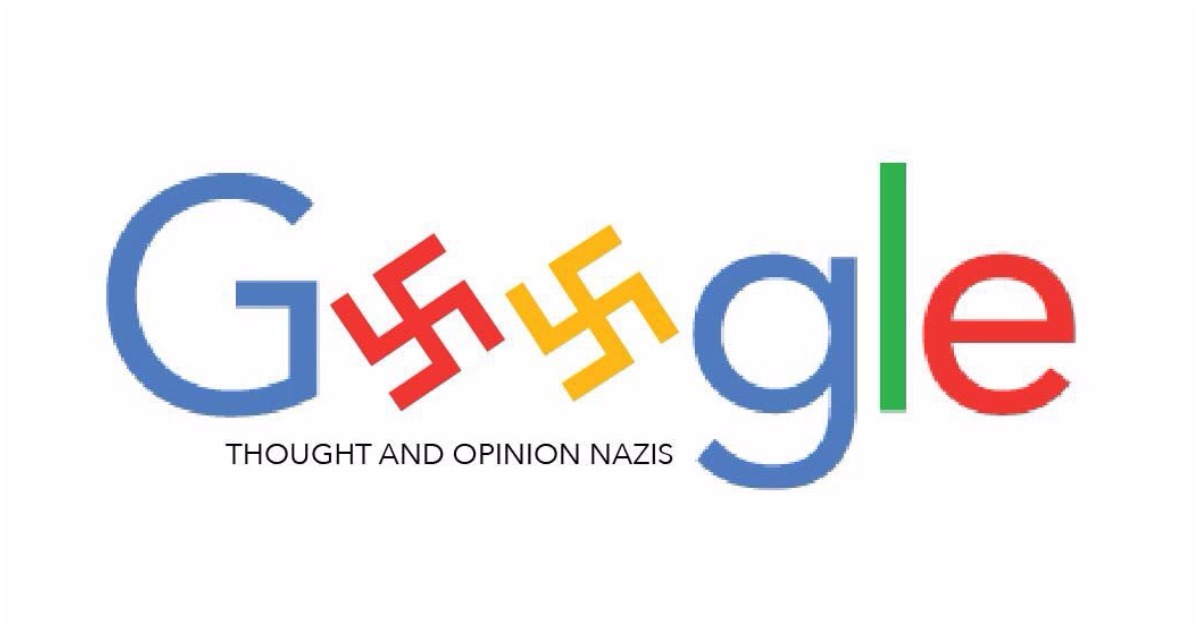 .
Google must face a class-action lawsuit brought by Republican attorney Harmeet K. Dhillon on behalf of the tech giant's conservative employees, according to a California court.
Current and former Google employees say in a lawsuit that the company discriminates against non-progressives on the basis of their viewpoint, and against whites, Asians, and males on the basis of sex and race.
Google attempted to have the case dismissed. But a judge in California, where political discrimination is illegal, ruled against the company. The case will now move to a legal process known as discovery – meaning that Google must provide Dhillon and other attorneys working on the case access to its internal documents…
MORE
.
—————————————————————————————
.
Second GOP State Senator Discovered Shot To Death In 2 Days – Daily Caller
Oklahoma Republican state Sen. Jonathan Nichols was found dead Friday, making him the second GOP state senator to be shot to death in the last two days.
Police reportedly found Nichols, 53, dead by a gunshot wound in Norman, Oklahoma, Wednesday night. His death comes two days after police reportedly discovered former Arkansas Republican state Sen. Linda Collins-Smith dead from a gunshot wound and wrapped in some kind of blanket.
The Oklahoma Medical Examiner's Office is working with police investigators to determine Nichols' cause of death. Oklahoma Republican House Speaker Charles McCall released a statement after his death, state newspaper The Oklahoman reported.
"I am shocked and incredibly saddened to learn that Jonathan has passed away," McCall said. "He was a valuable member of my staff and a friend. Jonathan was a very proud man, but he served humbly."…
MORE
.
—————————————————————————————
.
Scientists Now Believe Black Holes Could Be Portals To Other Galaxies – Zero Hedge
.

.
.In Christopher Nolan's epic 2014 science fiction film Interstellar, a rogue splinter group of scientists constituting the collapsed remnants of NASA hatch a plan to save Earth from environmental collapse by searching for potentially habitable planets in a distant galaxy.
They get there by traveling through a wormhole and using the gravitational slingshot velocity of a massive black hole.
Though it's been a recurring theme in science fiction for decades, a black hole itself has never been considered a feasible form of space travel because scientists have always believed that the mysterious tidal forces inside the event horizon would spaghettify and crush anything that dared to enter it…
MORE
.
—————————————————————————————
.
Mueller Caught In Another Deception; Key 'Russia Link' Exposed As Informant For U.S., Ukraine – Zero Hedge
A Ukrainian businessman painted in the Mueller report as a sinister link to Russia was actually a "sensitive" intelligence source for the US State Department who informed on Ukrainian and Russian issues – and passed messages between the Washington and Kiev, according to The Hill's John Solomon.
Konstantin Kilimnik, who worked for Trump campaign chairman Paul Manafort, was described on page 6 of the Mueller report as having "ties to Russian intelligence" – and was cast in a sinister light as a potential threat to democracy. Mueller completely omitted the fact that Kilimnik was working as an informant and intermediary between America and Ukraine, and subsequently indicted him for obstruction of justice.
Kilimnik was not just any run-of-the-mill source, either.
He interacted with the chief political officer at the U.S. Embassy in Kiev, sometimes meeting several times a week to provide information on the Ukraine government…
MORE
.
—————————————————————————————
.
NASA Opens Space Station For Business, Including Private Astronaut Missions With SpaceX And Boeing – CNBC
.

.
The National Aeronautics and Space Administration is opening the International Space Station (ISS) for more business, laying out its plan to do so at the Nasdaq stock exchange on Friday.
Companies will be allowed to bid for new activities on the ISS, as NASA unveiled a new directive to "enable commercial manufacturing and production and allow both NASA and private astronauts to conduct new commercial activities aboard the orbiting laboratory," the agency said in a press release.
NASA is also opening up the ISS for "private astronaut missions of up to 30 days," it said, "with the first mission as early as 2020."…
MORE
.
—————————————————————————————
.
Corrupt DemoNazi Elijah Cummings' Wife Used Her Charity To Pay Her For-Profit Company, Documents Show – Daily Caller
House Oversight Chairman Elijah Cummings's wife has funneled hundreds of thousands of dollars from her charity to her private for-profit organization, according to a previously undisclosed cost-sharing arrangement that multiple experts said raises red flags.
Maya Rockeymoore Cummings's charity, the Center for Global Policy Solutions (CGPS), paid her for-profit venture, Global Policy Solutions LLC, over $250,000 in "management fees" between 2013 and 2015, according to the charity's audited financial statements covering those years. The management fees were paid in addition to a cost-sharing agreement where the charity pays for its share of equipment, personnel and other expenditures.
Rockeymoore Cummings's charity is funded by companies with interests before her husband's congressional committee, according to the Washington Examiner.
"It's self-dealing. It's taking the charity's resources and turning them into personal profits," National Legal and Policy Center (NLPC) investigator Tom Anderson told The Daily Caller News Foundation…
MORE
.
—————————————————————————————
.
President Trump Delivers Stunning D-Day Speech On 75th Anniversary – Daily Caller
.

.
President Donald Trump delivered a moving address during the 75th-anniversary commemoration of D-Day in Normandy, France, on Thursday.
The president took the stage shortly after French President Emmanuel Macron and addressed the crowd, which included 60 American veterans who were present on D-Day when the American forces stormed the beaches of Normandy.
"You are the pride of our nation, you are the glory of the republic, and we thank you from the bottom of our heart," Trump said to applause.
The president honored the troops from other countries before asserting, "And finally, there were the Americans."…
MORE
.
—————————————————————————————
.
"I'm Willing To Go To Jail Over It": Camping World CEO Defies City Lawsuit Over Flying Oversized U.S. Flag – Zero Hedge
There has been an ongoing controversy in Statesville, North Carolina regarding the size of an American flag flying over Gander RV, a business owned by Camping World. The CEO of Camping World is Marcus Lemonis, made famous by his TV show The Profit, and Lemonis recently traveled to Statesville in order to address the ongoing controversy.
The company has a 40' x 80' flag flying over its facilities on Interstate 77, which violates the city's ordinance that limits flags to 25' x 40'. But CEO Lemonis has made it clear that he is not backing down on the issue and is hell-bent on keeping the flag up regardless of the city's request that he take it down. In exchange, Statesville has filed a lawsuit to have it removed.
Lemonis told Fox 46 news: "Bottom line is the flag's not coming down. Give me a reason why this compromises the health, wellness or safety."
The city says they've tried to contact Lemonis to work towards a solution but they've never heard back…
MORE
.
—————————————————————————————
.
Illegal Immigration Soars To Clinton-Era Levels; 1 Million Border Jumpers Expected This Year – Breitbart
.

.
Illegal immigration at the United States-Mexico border for last month surpassed every month of May under the Bush and Obama administrations, taking the U.S. back to a level of border crossings not seen since President Bill Clinton.
As Breitbart News reported, more than 132,000 apprehensions were made in May by U.S. Border Patrol on the southern border. This is a two-decade record high for illegal immigration at the U.S.-Mexico border in May.
Not since May 2000 has the country seen this level of illegal immigration heading into the summer. In May 2000, more than 166,000 border apprehensions were made at the southern border. Clinton was president at the time…
MORE
.
—————————————————————————————
.
Guy Pretending To Be A Gal Easily Wins NCAA Women's 400 Meter Hurdle Championship – Washington Times
A hurdler who competed as a man last year won an NCAA championship in women's hurdles over the weekend.
CeCe Telfer of Franklin Pierce University easily won the 400-meter hurdles at the NCAA Division II outdoor track-and-field championships Saturday, winning the final race by more than a second. Telfer also finished fifth in the 100-meter hurdles, earning All-America honors.
"It was tough conditions out here with the wind and the heat over the last three days, but as she has over the last six months, CeCe proved herself to be tough enough to handle it," said Zach Emerson, head coach at the school in Rindge, New Hampshire. "Today was a microcosm of her entire season; she was not going to let anything slow her down. I've never met anybody as strong as her mentally in my entire life."
According to Turtleboy Sports, Telfer was born Craig and competed in the men's division as recently as January 2018…
MORE
.
—————————————————————————————
.
U.S. Persuing Sale Of Over $2 Billion In Weapons To Taiwan – Reuters
.

.
The United States is pursuing the sale of more than $2 billion worth of tanks and weapons to Taiwan, four people familiar with the negotiations said, sparking anger from Beijing which is already involved in an escalating trade war with Washington.
An informal notification of the proposed sale has been sent to the U.S. Congress, the four sources said on condition of anonymity because they were not authorized to speak about the possible deal.
The potential sale included 108 General Dynamics Corp M1A2 Abrams tanks worth around $2 billion as well as anti-tank and anti-aircraft munitions, three of the sources said. Taiwan has been interested in refreshing its existing U.S.-made battle tank inventory…
MORE
.
—————————————————————————————
.
Yes, DemoNazis Have Removed 'So Help Me God' From House Committee Oaths – Daily Wire
The Democrats have continued their mission to root God out of the public square in the name of secularism by removing "so help me God" from the U.S. House of Representatives oath witnesses must take when testifying before several of the congressional committees, all of which are currently under Democratic control.
According to LifeSiteNews, the changes to the oaths have been slowly implemented ever since House Democrats announced the new policy in January, which immediately faced backlash.
"In January, a draft of a rules package from the Natural Resource Committee was leaked to the public showing 'so help me God' marked for deletion, replaced with the phrase 'under penalty of law,'" reports the outlet.
Even Snopes admitted at the time that Democrats indeed had tried to take God out of the oaths. Here's what the original document stated before Democrats retracted it…
MORE
.
—————————————————————————————
.
Alabama Legislature Passes Bill Requiring Chemical Castration Of Child Molestors – Big League Politics
.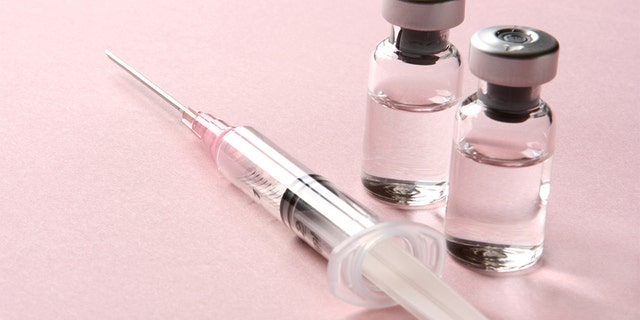 .
Alabama lawmakers passed a bill Tuesday that would require convicted child molesters to be chemically castrated prior to being released from prison.
"If Gov. Kay Ivey signs the bill, it would require offenders aged 21 and older to be chemically castrated before leaving prison," according to WHNT. "The bill, known as HB 379, was introduced by Republican State Rep. Steve Hurst of Calhoun County, which is in the northeast part of the state."
"They have marked this child for life and the punishment should fit the crime." Hurst reportedly said.
But he also hopes the bill will deter would-be child sex offenders…
MORE
.
—————————————————————————————
.
Trump Cancels Government Contract For Fetal Tissue Research – Daily Caller
President Donald Trump is canceling a contract that provides government funding to the University of California, San Francisco for research that issues fetal tissue harvested from elective abortions.
The Trump administration first focused its sights on the contract this past September, with the National Institute of Health (NIH) warning UCSF that its $2 million annual contract for fetal tissue research would be curtailed to 90 days and possibly canceled altogether.
Senior administration officials told The Daily Caller that the contract will be officially terminated Wednesday.
The cancelation stems from a 9-month U.S. Department of Health and Human Services (HHS) review of all research involving fetal tissue from elective abortions. HHS will also install ethics boards overseeing all extramural research involving fetal tissue…
MORE
.
—————————————————————————————
.
Millions Upon Millions Of Acres Of U.S. Farmland Will Not Be Planted With Crops This Year Due To Cataclysmic Flooding – Washington Standard
.

.
It looks like 2019 could be the worst year for U.S. agriculture in modern American history by a very wide margin. As you will see below, millions upon millions of acres of U.S. farmland will go unused this year due to cataclysmic flooding.
And many of the farmers that did manage to plant crops are reporting extremely disappointing results. The 12 month period that concluded at the end of April was the wettest 12 month period in U.S. history, and more storms just kept on coming throughout the month of May.
And now forecasters are warning of another series of storms this week and following that it looks like a tropical storm will pummel the region…