Baltimore Streets Fill With National Guard Troops – WorldNetDaily
.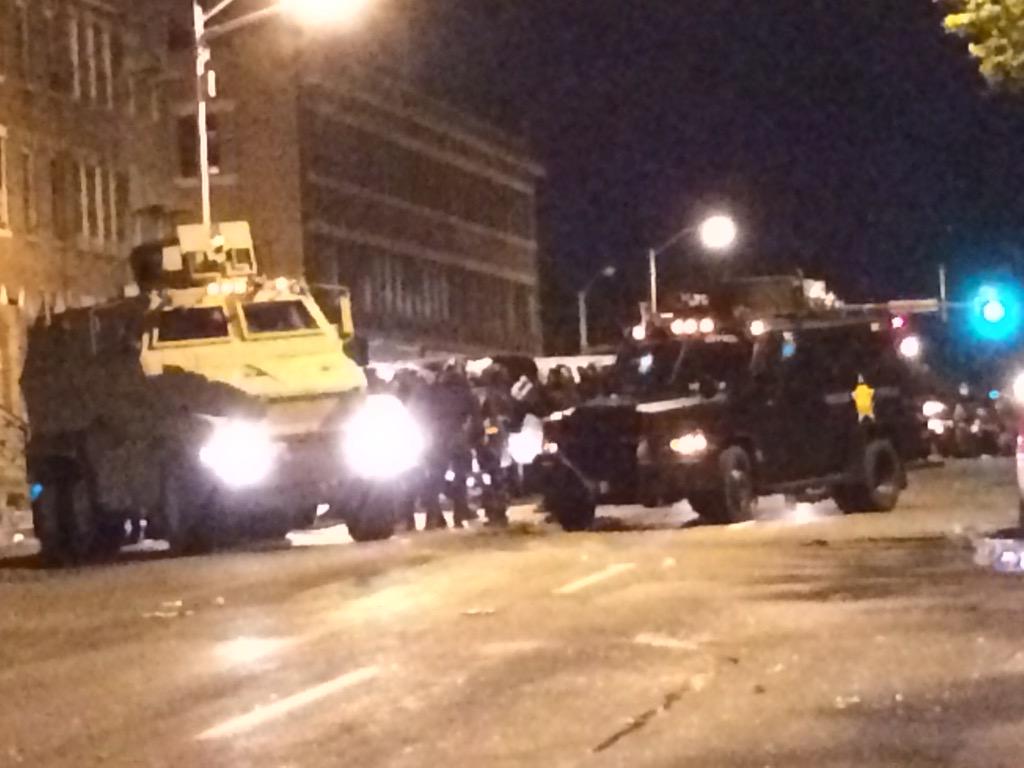 .
National Guard troops filled the streets of Baltimore in the early morning Tuesday hours, bringing a semblance of calm to a city that was overrun with protesters who had set their sights on police, injuring 15 so far in the melees.
.

.
Fox News reported some of the injuries were due to bottles hurled at police, but all are expected to fully recover.
"We went to bed last night and the entire city smelled like smoke," said Peter Doocy, from Fox News on Tuesday morning. "We woke up this morning and it's pretty much the same thing."
Media pictures showed buildings torched and smoking, firefighters on the scene working to put out lingering flames and glass scattered throughout the streets from broken business windows. At least 50 businesses and buildings, including a church, have been damaged by protesters.
.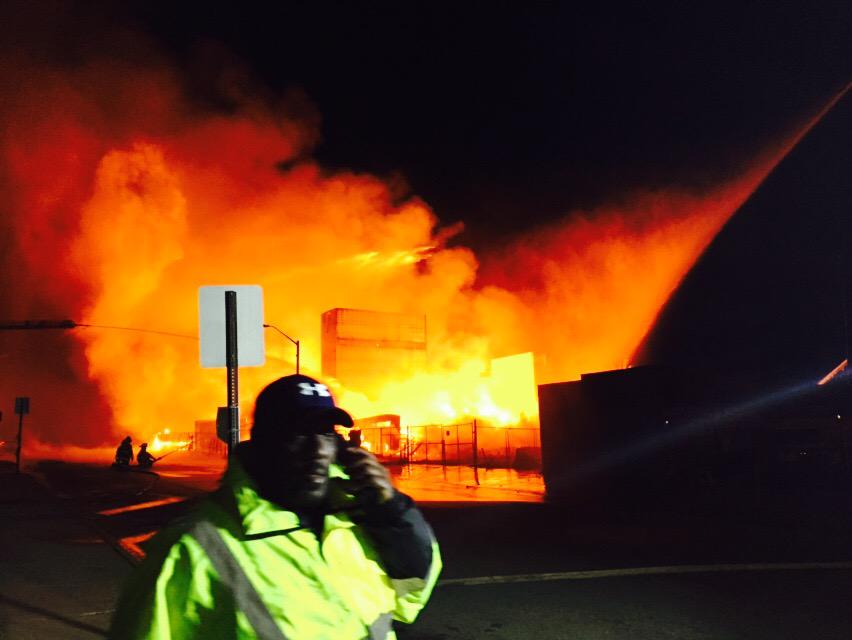 Southern Baptist church's newly built senior center
.


Convenience store and residence at East Biddle Street and Montford Avenue
.


CVS pharmacy on Pennsylvania Avenue
.
Much of last night's rioting was due to teenagers roaming the streets, Fox News reported. Schools were closed and classes on Tuesday were cancelled.
Meanwhile, 1,500 members of the National Guard are patrolling the streets in tactical vehicles, and hundreds of police officers from outside the city are expected to arrive in the coming hours, Fox News reported.
.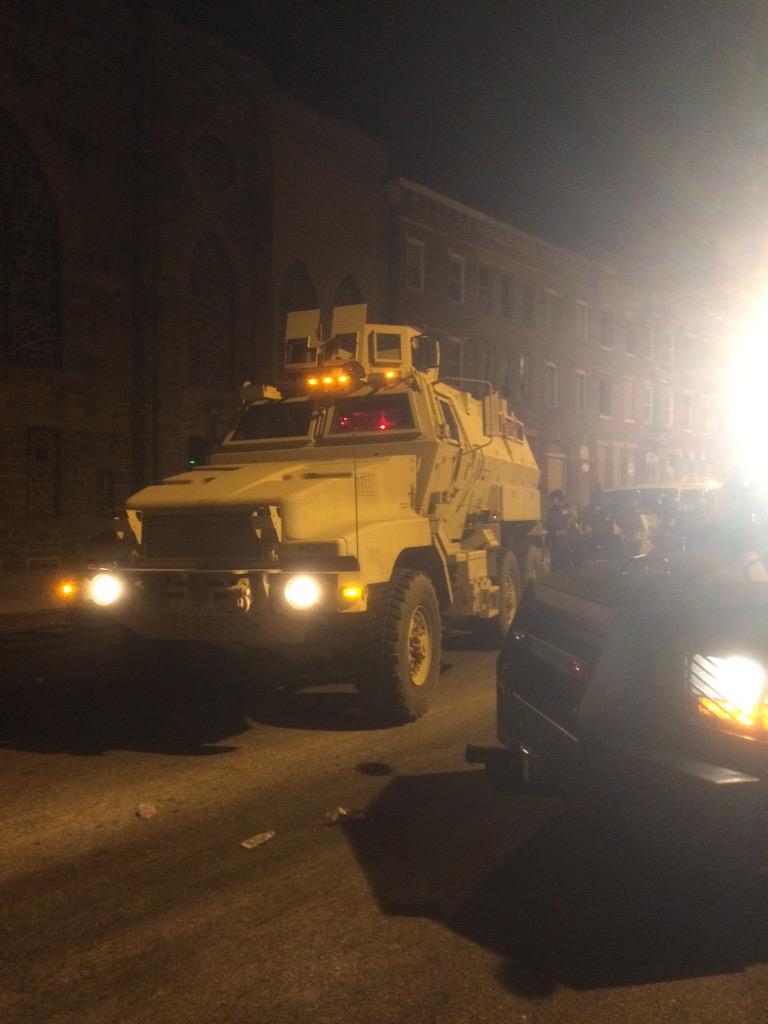 .
The scene outside City Hall, where much of the rioting on Monday had occurred, was actually calm and quiet Tuesday morning, due largely to the massive National Guard and police presence that's been called to the city.
So far, about two dozen people have been arrested, though their charges aren't known.
The city's been suffering through hours of violence and thuggery, with media pictures of the scene showing car fires and swarms of angry individuals throwing rocks and breaking business windows. The protests started shortly after the funeral of Freddie Gray, the young black man who died from massive spinal injuries shortly after being taken into police custody.
A curfew that was supposed to have gone into place Monday night is now set for Tuesday evening at 10 o'clock. Much ofthe city's violence is being blamed on poor leadership, with the mayor, Stephanie Rawlings-Blake, fielding particularly harsh fire for comments she made seeiming to suggest the protesters had a real cause and police officers were setting aside space for them to vent.
She's since backtracked on those comments, and blamed the press for taking her out of context.
This is what she said over the weekend: "While we tried to make sure that [protesters] were protected from the cars and the other things that were going on, we also gave those who wished to destroy space to do that as well."
Late Monday, facing widespread criticism from her remarks, she said: "I made it very clear that we balanced a very fine line between giving peaceful protesters space to protest. What I said is, in doing so, people can hijack that and use that space for bad. I did not say that we were accepting of it, I did not say we were passive to it. I was just explaining how property damage can happen during a peaceful protest. IT is very unfortunate that members of your industry [media] decided to mischaracterize my words and try to use it as a way to say that we are inciting violence, there is no such thing."
Meanwhile, members of the media on the scene say the majority of the protesters were residents of the community, and they were destroying buildings, businesses and properties in their own back yards.
.

.