.
Omaha Bar Owner, Who Shot BLM Terrorist In Self Defense And Was Indicted For Manslaughter, Commits Suicide – Breitbart
.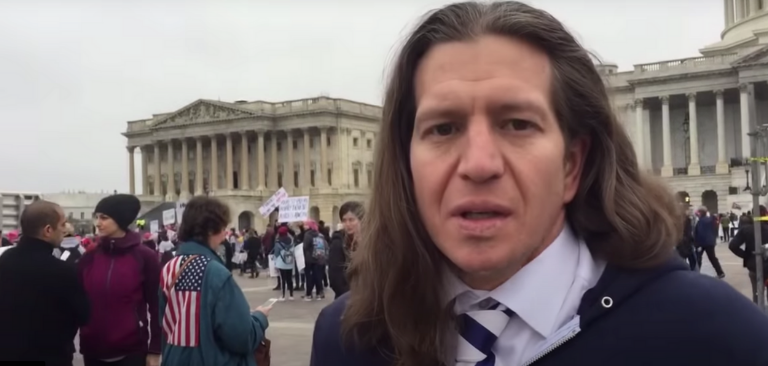 .
An Omaha bar owner who fatally shot a protester in May – during the weekend riots across the country following the death of George Floyd – has allegedly died by suicide after being indicted last week on charges involving the incident.
Jake Gardner, from The Hive bar in Omaha, Nebraska, has committed suicide after being indicted for manslaughter, use of a deadly weapon to commit a felony, attempted first-degree assault, and terroristic threats last week, according to a report by KETV NewsWatch 7.
In June, Breitbart News initially reported that no charges would be filed against Gardner, who fatally shot protester James Scurlock during the third night of nationwide riots across the United States in the wake of the death of George Floyd…
MORE
.
—————————————————————————————
.
Woman Suspected Of Sending Ricin-Tainted Package To President Trump Arrested At U.S.-Canada Border – USA Today
A woman suspected of sending a package containing the poison ricin to the White House has been arrested at the U.S.-Canada border, a law enforcement official said.
The suspect was taken into custody by U.S. Customs and Border Protection officers at the Peace Bridge border crossing near Buffalo and is expected to face federal charges in connection with the package which was intercepted in the past week, said the official who is not authorized to comment publicly.
The letter was believed to have been mailed from Canada, the official said. In a weekend statement, the FBI described the missive as "a suspicious letter received at a U.S. government mail facility."
Mail addressed to the White House is screened at an off-site location.
Ricin, a poison drawn from the husks of castor beans, has surfaced in other plots targeting Trump and other officials…
MORE
.
—————————————————————————————
.
Massive 'F#ck Cuomo And De Blasio' Mural Painted On Brooklyn Street – New York Post
.

.
The writing's on the wall – er, road. Fed-up New Yorkers painted a massive stretch of Brooklyn blacktop with the yellow message "Fuck Cuomo and de Blasio" over the weekend in the vein of Hizzoner's "Black Lives Matter" art, only for the city to quickly scrub the statement.
The not-so-subtle shout-out to Gov. Andrew Cuomo and Mayor Bill de Blasio went up around 1 a.m. Saturday on North 15th Street between Wythe Avenue and Banker Street in Williamsburg, during the waning hours of an annual block party which this year doubled as a "small business owner protest," one attendee told The Post.
"A few partygoers got the idea to paint in huge [letters, using] yellow paint with rollers on North 15th, 'Fuck Cuomo and de Blasio,'" the attendee said Sunday…
MORE
.
—————————————————————————————
.
Package With Deadly Ricin Addressed To President Trump At White House Intercepted – Right Scoop
An envelope addressed to President Donald Trump at the White House containing the poison Ricin was intercepted by federal investigators this week. The FBI, Secret Service and U.S. Postal Service inspectors are investigating to find out where it came from and what was their motive.
It's not the first time this has happened, and it's almost always motivated by a political message. (In one notable case someone was trying to frame someone for a crime, not send a message.)
Bad stuff.
USA Today adds:
Ricin, a poison drawn from the husks of castor beans, has surfaced in other plots targeting Trump and other officials.

In 2018, a federal grand jury returned a seven-count indictment against a Utah man, alleging that he threatened Trump and other administration officials in letters, some of which contained the natural ingredients used to make ricin…
MORE
.
—————————————————————————————
.
President Trump To Senate: Vote On RGB Replacement "Without Delay" – NewsMaz
.

.
President Donald Trump on Saturday urged the Republican-run Senate to consider "without delay" his upcoming nomination to fill the Supreme Court seat vacated by the death of Justice Ruth Bader Ginsburg just six weeks before the election.
Trump tweeted:
"We were put in this position of power and importance to make decisions for the people who so proudly elected us, the most important of which has long been considered to be the selection of United States Supreme Court Justices. We have this obligation, without delay!"

Senate Majority Leader Mitch McConnell, R-Ky., vowed Friday night, hours after Ginsburg's death, to call a vote for whomever Trump nominated…
MORE
.
—————————————————————————————
.
Here's What RBG Said About Filling A SCOTUS Vacancy In An Election Year – Matt Margolis
As the debate over what to do about the vacancy on the Supreme Court is only getting started, perhaps we should heed the advice of the late Ruth Bader Ginsburg herself as to what to do.
When a similar scenario occurred four years ago, following the death of Antonin Scalia, the Republican-controlled Senate blocked Barack Obama's nomination of Merrick Garland to the Supreme Court. It was a controversial move, and Ginsburg had something to say about it: Ginsburg publicly called on the Senate to go through with the nomination.
"That's their job," she said in July 2016. "There's nothing in the Constitution that says the President stops being President in his last year."
"Eight is not a good number for a collegial body that sometimes disagrees," Ginsburg said on the issue a few months later during an event at the Smithsonian Museum of American History in Washington…
MORE
.
—————————————————————————————
.
Senate Majority Leader McConnell: Trump Nominee To Replace Justice Ginsburg Will Get Senate Vote – CNBC
.

.
Senate Majority Leader Mitch McConnell said on Friday that he will hold a vote on President Donald Trump's nominee to fill the vacancy left by the passing of Justice Ruth Bader Ginsburg on the Supreme Court.
In a statement issued just over an hour after the Supreme Court said that Ginsburg had passed, McConnell said the nominee, who has not been named, "will receive a vote on the floor."
McConnell's pledge puts in motion what is likely to be a historic battle over the court in the heat of an already intense election year. The Supreme Court had a 5-4 majority of Republican appointed justices. A 6-3 majority could have a dramatic impact on the shape of the law on business and social issues for a generation to come…
MORE
.
—————————————————————————————
.
Leftist Dirtbag Arrested After Punching 84-Year-Old Female Trump Supporter, Attacking Several Others – Daily Caller
A man was arrested after punching an 84-year-old woman and attacking multiple other people at a rally held in support of President Donald Trump in California, numerous sources reported.
Alvin Gary Shaw, 33, was taken into custody on suspicion of elder abuse, assault with a deadly weapon, and battery after allegedly assaulting three people at the rally Wednesday night in Aliso Viejo, CBS LA reported.
Donna Snow was among the people who Shaw reportedly struck. She was hit in the face so hard that she says her earrings were knocked off.
"He took his hand way back like he was going to punch me, and [he] hit me right across the face," 84-year-old Snow told CBS. "Broke my earrings off."
Cynthia Cantrelle-Westman told KTLA 5 that she thought Shaw was going to join their group. "Instead he was pretty upset and he started using profanity from the minute he arrived…
MORE
.
—————————————————————————————
.
DemoNazis' Worst Nightmare Comes True As Far-Left Supreme Court Justice Ginsburg Drops Dead – Big League Politics
.

.
Supreme Court Justice Ruth Bader Ginsburg died this evening, surrounded by her family in her Washington D.C. Her death was reportedly due to complications of metastatic pancreas cancer, according to a statement put out by the Supreme Court.
Ginburg was appointed to the court in 1993 by then-President Bill Clinton, and has consistently been among the most far-left justices, making her a hero to the left, and a thorn in the side of the right.
Her death now leaves a vacancy on the court that President Trump will certainly attempt to fill. But considering the way Justice Brett Kavanaugh was treated, things are sure to get ugly, and he may not have time to get one through before the election…
MORE
.
—————————————————————————————
.
Vitamin D Deficiency Increases Covid-19 Risk By More Than 50 Percent – UPI
Vitamin D deficiency increases a person's risk for getting infected with COVID-19 by more than 50%, research published Thursday in the journal PLOS ONE found.
In a study of more than 190,000 people who had been screened for COVID-19, nearly 13% of those with lower-than-recommended levels of the nutrient tested positive for the coronavirus, the data showed.
Conversely, just over 8% of those with "adequate" vitamin D levels and 6% of those with high levels had COVID-19, according to the researchers.
Overall, the researchers found people with "deficient" levels of vitamin D were at 54% higher risk of having the coronavirus.
"Simply going to your local pharmacy, purchasing a vitamin D supplement and taking it as directed can significantly reduce your risk for getting this deadly disease," study co-author Dr. Michael F. Holick told UPI…
MORE
.
—————————————————————————————
.
"Those Places To Mail Your Ballots": Dementia Joe Forgets The Word 'Mailboxes' While Trying To Push Insane Mailbox Conspiracy Theory – Wayne Dupree
.

.
It's a brand new day and of course, we have a new Biden blunder. During a townhall on CNN, Biden was rambling on about Trump supposedly stealing mail and somehow forgot the word "mailboxes," calling it "the place to mail your ballots."
Good grief, this man is a lost cause without a teleprompter in front of him.
This conspiracy theory that Biden is referencing is something that Democrats are actually pushing. That's right. They believe that Trump is going around America, stealing mailboxes so that mail-in ballots won't work.
Fox New's Tucker Carlson discussed this crazed theory recently on his show…
MORE
.
—————————————————————————————
.
Deep State Treason Update: Besides 22 Wiped Devices, 44 Mueller Team iPhones Had Zero Records – Epoch Times
Forty-four iPhones used by members of Robert Mueller's Russia investigation contained no records when they were examined by an officer assigned to the team, according to internal documents.
Five more Special Counsel's Office (SCO) phones contained only one record each, and four others contained fewer than 10 records per device, according to a log kept by a records officer over the course of more than 20 months.
The lack of records on the phones is extraordinary given the immense scope of the probe. It is also suspicious considering that at least 22 phones belonging to members of the Mueller team were wiped, with employees offering questionable explanations for the erasures.
Under U.S. law, government records are defined as "all recorded information, regardless of form or characteristics, made or received by a federal agency under federal law or in connection with the transaction of public business…
MORE
.
—————————————————————————————
.
Nashville's DemoNazi Mayor Concealed Data Showing Low Infection Rate Of Just 22 Covid Cases Linked To Bars And Restaurants While Enforcing Crippling Shutdowns – Daily Mail
.

.
The Nashville mayor's office and health department have been accused of concealing some coronavirus data after emails purportedly sent between top officials were leaked.
The emails obtained by WZTV appear to show Mayor John Cooper's senior adviser and officials in the Metro Nashville Health Department (MNHD) discussing how much information they should release publicly about cases linked to bars and restaurants on lower Broadway – the heart of the city's nightlife scene.
In at least two instances in June and July, the officials chose not to release the specific numbers which showed that relatively few cases had been linked to bars and restaurants…
MORE
.
—————————————————————————————
.
Leftist-Controlled Pennsylvania Supreme Court Gives Dementia Joe Cheat-By-Mail Win – Breitbart
Pennsylvania's highest court gave the Democratic Party a series of victories Thursday, including one allowing repairs to glitches and gray areas in the battleground state's fledgling mail-in voting law and another that kicked the Green Party's presidential candidate off the November ballot.
The state Supreme Court, which has a 5-2 Democratic majority, granted the Democratic Party's request to order a three-day extension of Pennsylvania's Election Day deadline to count mailed-in ballots. And it ruled that the Green Party's candidate for president did not strictly follow procedures for getting on the ballot in November and cannot appear on it.
Ballots that are eligible to be counted must be postmarked by the time polls close and be received by county election boards at 5 p.m. on Nov. 6, three days after the Nov. 3 election. Republicans have opposed changing that deadline.
Most states make Election Day the deadline, but 18 states – about half of which backed President Donald Trump in the 2016 election – have a post-Election Day deadline…
MORE
.
—————————————————————————————
.
President Trump Establishes Patriotic '1776 Commission' To Combat The DemoNazi-Run Education System That Teaches Students To Hate America – RT
.

.
Critical race theory and revisionist history such as the New York Times' 1619 Project are "toxic" need to be countered with patriotic education, U.S. president Donald Trump vowed, announcing a new initiative to do so.
Speaking on Thursday on the occasion of Constitution Day – the anniversary of the U.S. founding document being signed in 1787 – Trump denounced the radicals who seek to "demolish this treasured and precious inheritance," specifically naming critical race theory, the 1619 Project, and Howard Zinn's 'People's History of the United States.'
"The left-wing rioting and mayhem are the direct result of decades of left-wing indoctrination in our schools," Trump said…
MORE
.
—————————————————————————————
.
560 Pounds Of Meth, Cocaine Found In Quartz Boulders At California Border – Breitbart
U.S. Customs and Border Protection officers disrupted a unique drug smuggling operation by finding cocaine and methamphetamine hidden in large boulders of quartz. Smugglers hid 229 packages of drugs inside the boulders and cemented them back together.
CBP officers assigned to the Tecate cargo crossing on September 14 observed a tractor-trailer approaching for entry into the United States. The driver presented a manifest indicating a load of beach pebbles and stones, according to information obtained from CBP officials.
During the initial inspection, officers noted discrepancies and referred the driver to a secondary inspection area. A CBP K-9 alerted to the possible presence of drugs in multiple large quartz boulders. The officers searched through the shipment of rocks and eventually had to break open the boulders.
Inside, the officers found 229 packages of drugs. Officers tested the drugs and determined the packages contained methamphetamine and cocaine…
MORE
.
—————————————————————————————
.
Fake News Update: CBS Caught Trying To Pass Off Photo Of 'Latinos For Trump' As Dementia Joe's Miami Audience – Conservative Treehouse
.

.
Good catch. A sharp twitter user from Arizona noticed this fake news effort. CBS used a picture from President Trump's "Latino's for Trump" event as a manipulative picture to showcase Joe Biden's Latino outreach effort in Miami.
Those are not Biden Latino supporters in Miami; those are President Trump Latino supporters in Arizona.
The scale of manipulative effort by U.S. media is off the charts. This is beyond "fake news"; this is a full scale psychological campaign on behalf of U.S. media for their preferred candidate.
Terry McAuliffe actually admitted they were going to take this approach in June…
MORE
.
—————————————————————————————
.
Netflix Subscription Cancellations Soar After 'Cuties' Controversy – Daily Wire
Forget Netflix and chill, more like Netflix and cancel. The mega-streaming company has seen a slew of subscription cancellations after the release of "Cuties," amid charges that the film is tantamount to child pornography.
Netflix released the movie on Sept. 9, followed quickly by a campaign by critics urging subscribers to #CancelNetflix. Three days later, cancellations increased to eight times the daily averages recorded in August, Variety reported.
"With the #CancelNetflix hashtag continuing to trend on social media, it is possible elevated churn could continue in the coming days, according to the firm," Variety wrote, citing data from research company YipitData.
Things might get worse for Netflix. Sen. Ted Cruz (R-TX) is urging the Department of Justice to launch an investigation into Netflix's involvement with the movie.
"The film routinely fetishizes and sexualizes these pre-adolescent girls…
MORE
.
—————————————————————————————
.
Alan Dershowitz Files $300 Million Defamation Lawsuit Against CNN – Variety
.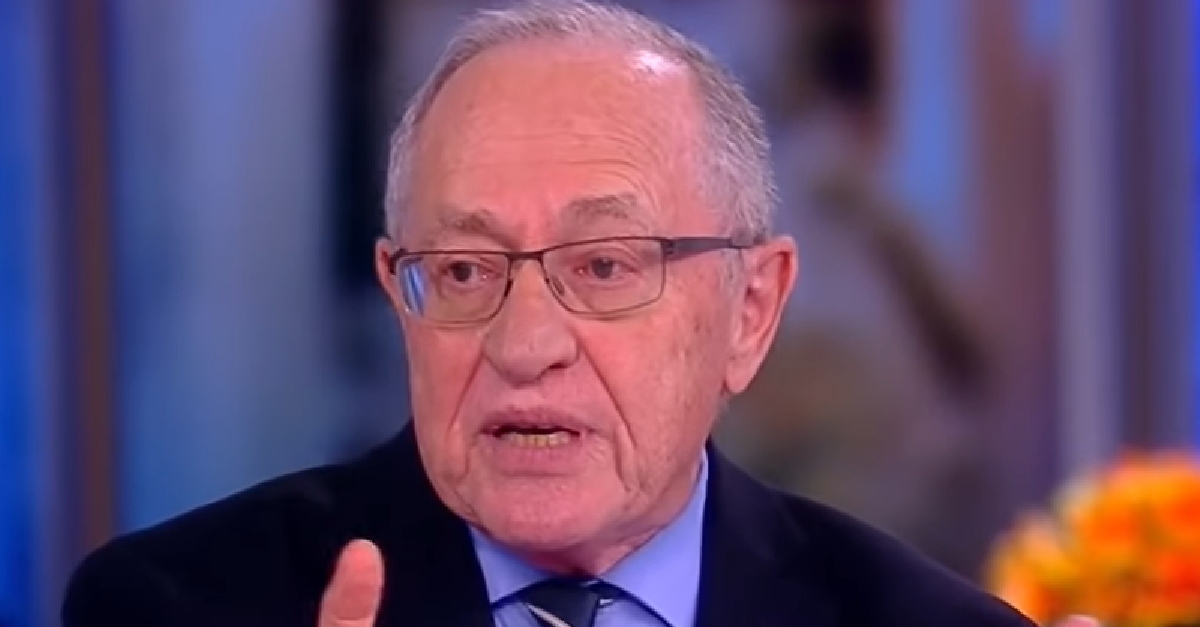 .
Prof. Alan Dershowitz filed a libel suit against CNN on Tuesday, seeking $300 million for allegedly taking a quote out of context during the impeachment trial of President Donald Trump.
Dershowitz defended Trump from the charge that he had abused his power by leaning on Ukraine to open an investigation of Joe Biden's son. On Jan. 29, Sen. Ted Cruz, R-Texas, asked Dershowitz if it mattered whether there was a "quid pro quo."
"The only thing that would make a quid pro quo unlawful is if the quo were in some way illegal," Dershowitz argued. "If a president does something which he believes will help him get elected in the public interest, that cannot be the kind of quid pro quo that results in impeachment."…
MORE
.
—————————————————————————————
.
Big Ten Reverses Course, Announces Plan To Play Football Beginning In Late October – Chicago Sun-Times
The Big Ten is going to give fall football a shot after all. Less than five weeks after pushing fall sports to spring in the name of player safety during the pandemic, the conference changed course Wednesday and said it plans to open its football season the weekend of Oct. 23-24.
All 14 teams will play eight regular-season games in eight weeks, plus have an opportunity to play a ninth game on Dec. 19 when the conference championship game is in Indianapolis – if all goes well. That should give the Big Ten an opportunity to compete for the national championship.
The Big Ten said its Council of Presidents and Chancellors voted unanimously Tuesday to restart sports. The vote last month was 11-3 to postpone, with Ohio State, Iowa and Nebraska voting against.
"We're in a better place, regardless of how we got here or how painful it was during the time we waited to get this moment," Ohio State athletic director Gene Smith said…
MORE
.
—————————————————————————————
.
DemoNazi-Controlled Minneapolis City Council Panics Over Surge In Violence After Demonizing Police – Daily Wire
.

.
The Democrat-controlled Minneapolis City Council is reportedly panicking as violent crime is surging throughout the city after they called for defunding the police department following the death of George Floyd in late May.
During a two-hour Minneapolis City Council meeting on police reform, "council members told police Chief Medaria Arradondo that their constituents are seeing and hearing street racing which sometimes results in crashes, brazen daylight carjackings, robberies, assaults and shootings," MPR News reported.
"The number of reported violent crimes, like assaults, robberies and homicides are up compared to 2019, according to MPD crime data…