.
North Korea Comes Crawling Back, Stressing "Desperate Need" For Summit "Whenever, However" – Zero Hedge
Update: As if the earlier begging was not enough, it appears Kim wants to make sure that President Trump is aware of his efforts and desire to meet.
Yonhap reports that North Korea's state media said Friday the demolition of its only known nuclear test site has demonstrated its "peace-loving" efforts and pursuit of a "total halt" to nuclear tests.
As we detailed yesterday, North Korea officially demolished the test-site overnight, inviting a number of reporters to witness the event.
And today, the Korean Central News Agency (KCNA) said in English:
"The dismantlement of the nuclear test ground is a vivid manifestation of the DPRK government's fixed peace-loving stand to join in the international aspiration and efforts for total halt to the nuclear test and make positive contribution to building a nuclear free world,"…
MORE
.
—————————————————————————————
.
Three FBI Agents Set To Testify, Including Lead Investigator Into Clinton Email Probe Who Quit Over Sham Investigation – Gateway Pundit
.

.
House Republicans are set to interview three witnesses in early June regarding the sham Hillary Clinton email investigation. According to The Hill, Bill Priestap, the assistant director of the FBI's counterintelligence division, and Michael Steinbach, the former head of the FBI's national security division.
Bill Priestap was the FBI official who changed the wording in the James Comey July 2016 speech to remove the word "President" and replace it with "another senior government official" to hide this fact from the American public.
The third witness is John Giacalone who preceded Steinbach as the bureau's top national security official and oversaw the first seven months of the Clinton probe…
MORE
.
—————————————————————————————
.
Capitol Police Accidentally Gave Evidence To House Hacking Suspect's Defense Attorney – Daily Caller
The Capitol Police turned over a trove of evidence in the alleged Imran Awan House cyberbreach and theft case to the defense attorneys when they were supposed to deliver it to prosecutors instead, according to court documents and a source.
And hours after The Daily Caller News Foundation asked prosecutors about the disclosure, Awan's lawyer said he had learned of the forthcoming story from a source on Capitol Hill. TheDCNF had not told anyone other than prosecutors about it.
"The cop came to [Awan's defense attorney] Chris Gowen's office with a stack of papers… Then he came back and said, 'I thought you guys were the other party.' He was very, very angry. But Gowen made copies," the source, who's familiar with The Awans, told TheDCNF.
Awan, three relatives and a friend ran IT for one in five House Democrats and could read all their emails and files until they were banned on Feb. 2, 2017, for "numerous violations of House security policies."…
MORE
.
—————————————————————————————
.
NFL Players Already Planning New Ways To Piss Off Fans Following Kneeling Ban – Sean Hannity
.

.
Professional athletes of the National Football League are reportedly planning "new forms of protests" after the NFL changed their on-field guidelines; requiring all players to stand in a "dignified posture" during the U.S. national anthem.
According to the Today Show, not all athletes are happy with the revised regulations, with one reporter saying some players are already discussing alternative methods of protesting that skirt the league's new rules.
"I talked to a former NFL player yesterday who has said that players are already talking about other ways in which they can protest," said Craig Melvin. "We'll be talking about this for some time."…
MORE
.
—————————————————————————————
.
Morgan Freeman Accused By At Least 8 Women Of Sexual Harassment – Washington Times
Actor Morgan Freeman is officially a part of the #MeToo movement for all the wrong reasons.
The man who played "God" in "Bruce Almighty" and "Red" in "The Shawshank Redemption" is accused by at least eight women of harassment and inappropriate conduct. The charges are part of a months-long investigation conducted by CNN involving 16 sources.
"[Mr. Freeman] kept trying to lift up my skirt and asking if I was wearing underwear," one accuser said.
CNN entertainment reporter Chloe Melas claims that Mr. Freeman, 80, looked her up and down – during her pregnancy – while saying things like, "I wish I was there" and "you are ripe."
Footage aired by CNN includes at least one instance of the "I wish I was there" remarks, which prompted actor Michael Caine to give him a side-glance.
Tyra Martin, an entertainment producer at Chicago's WGN-TV, also claims that he told her not to pull down her skirt while exiting an interview…
MORE
.
—————————————————————————————
.
Trump Cutting Foreign Aid To Home Countries Of Illegal Aliens – Washington Examiner
.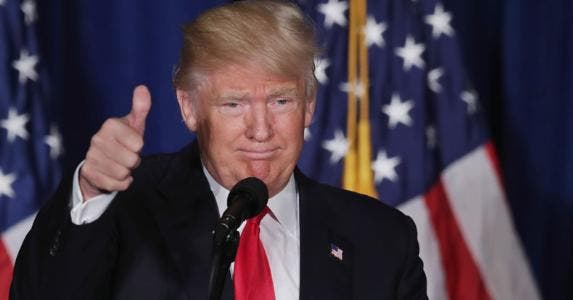 .
President Trump announced Wednesday that the U.S. will begin to deduct foreign aid from countries whose residents illegally enter the United States.
"Many of these countries we give tremendous amounts of aid to. Tens of millions of dollars. And we're working on a plan to deduct a lot of the aid," Trump said at an event in New York denouncing the Salvadoran gang MS-13.
"We're going to work out something where every time someone comes in from a certain country, we're going to deduct a rather large amount of money from what we give them in aid, if we give them aid at all," Trump said. "We may just not give them aid at all."
Trump did not specify which countries would be targeted…
MORE
.
—————————————————————————————
.
Court Says Doctors And Nurses Can Pretty Much Commit Sexual Assault If Directed By Police – Law & Crime
A federal court has ruled that doctors and nurses can perform forced medical procedures against innocent women – invasively violating them anally and vaginally – without their consent so long as police claim it's necessary and acceptable.
Judge James E. Graves Jr. delivered the panel opinion of the Fifth Circuit Court of Appeals. In a tidy summary of the facts of the case, Graves noted [emphasis added]:
Gloria Bustillos ("Bustillos") is a [56-year-old] U.S. citizen. On September 19, 2013, Bustillos was crossing the Paso del Norte bridge from Juarez, Mexico, to El Paso, Texas. Bustillos did not have any illegal drugs or contraband. After presenting her passport to Customs and Border Protection agents, Bustillos was immediately taken into custody despite telling agents that she was not in possession of narcotics. An increasingly intrusive series of searches followed.
In the final sentence of the above summary, Graves commandeers euphemism and drives it higher than the Guadalupe Mountains. Here's how those "searches" unfolded…
MORE
.
—————————————————————————————
.
Trump Grants Posthumous Pardon To First Black Heavyweight Boxing Champion Jack Johnson – Reuters
.

.
U.S. President Donald Trump on Thursday issued a posthumous pardon to boxer Jack Johnson, the first African-American heavyweight champion, who was jailed a century ago due to his relationship with a white woman.
"I believe Jack Johnson is a worthy person to receive a pardon, to correct a wrong in our history," Trump said.
In a case that came to symbolize racial injustice, Johnson was arrested in 1912 with Lucille Cameron, who later became his wife, for violating the Mann Act. The law was passed two years earlier and made it a crime to take a woman across state lines for immoral purposes.
Johnson died in 1946…
MORE
.
—————————————————————————————
.
Deep State Update: DOJ Employee Donations Overwhelmingly Favor Democrats – Washington Free Beacon
Political donations from those who work at the Department of Justice (DOJ) overwhelmingly favor Democratic candidates so far this cycle, data shows.
Individuals at the DOJ have contributed a total of $192,534 so far this election cycle, with $159,800 (83 percent) of this amount going to Democrats. Republicans, on the other hand, have been the recipients of just 14 percent of the total contributions from those at the agency, pulling in $27,129 in donations.
Throughout the 2016 election cycle, employees at the DOJ also overwhelmingly favored Democrats.
DOJ workers handed out nearly $950,000 in total political donations in 2016. Of this amount, $818,985 went to Democrats, or 87 percent of the total donations. Republicans garnered $108,882 in donations from those at the agency in 2016, or 12 percent of all the money given…
MORE
.
—————————————————————————————
.
President Trump Awards Medal Of Honor To Former Navy SEAL Britt Slabinski – Circa
.

.
President Donald Trump has awarded the Medal of Honor to a Navy SEAL who oversaw a daring assault and rescue mission on a snowy Afghanistan mountaintop in 2002.
Trump presented the nation's most prestigious honor for battlefield bravery to Master Chief Special Warfare Operator Britt K. Slabinski at the White House Thursday.
Trump says Slabinski is a "special man" and a "truly brave person."
The White House says Slabinski repeatedly exposed himself to enemy fire from more heavily armed al-Qaida forces during the March 2002 assault. Slabinski later carried a seriously wounded teammate down a sheer cliff face while leading an arduous trek across challenging terrain through waist-deep snow…
MORE
.
—————————————————————————————
.
Trump Cancels Meeting With Kim Jong Un Hours After NK Blows Up Tunnels, Buildings At Nuclear Site – WGNO
North Korea appeared to destroy at least three nuclear tunnels, observation buildings, a metal foundry and living quarters at its Punggye-ri nuclear test site on Thursday, in a process observed by invited international journalists.
A CNN crew at the remote mountain site in the country's north witnessed explosions at nuclear tunnels 2, 3 and 4, from observation decks about 500 meters away. They were among two dozen journalists invited into the country to observe the apparent destruction of the site.
Hours later, the White House canceled a planned meeting between North Korean leader Kim Jong Un and U.S. President Donald Trump which had been billed as a historic opportunity to bring peace to the Korean Peninsula.
The move followed days of heightened rhetoric from North Korea – which had itself threatened to pull out. In a letter addressed to Kim, Trump said: "Based on the tremendous anger and open hostility displayed in your most recent statement, I feel it is inappropriate, at this time, to have this long-planned meeting."…
MORE
.
—————————————————————————————
.
At Least 6 And Potentially 7 Known And Suspected Intelligence Informants Accused Of Spying On Trump Campaign – Gateway Pundit
.

.
As the Russia meddling into the 2016 US election unwinds, the meddling by the Obama Administration's CIA and FBI, is becoming surprisingly more and more clear.
Internet sleuth, former D.C. Bureau Chief for Investors Business Daily, author and Hoover Institution Media Fellow, Paul Sperry, tweeted a list of 6 or 7 individuals that worked for or were suspected of working for the FBI/CIA and who were involved in spying on President Trump.
Sperry tweeted:
Partial list of known and suspected FBI/CIA informants/assets who have spied on or informed on the Trump campaign.
1. Steele/Dearlove…
MORE
.
—————————————————————————————
.
Leftist Nightmare Update: Feds To Spend $685 Billion On Obamacare Subsidies This Year – Washington Standard
Yes, we continue to be plagued by the unconstitutional legislation known as Obamacare, and sadly there are too many people who want government to usurp its constitutional authority and steal from one citizen to pay for another citizen's health care.
According to a Congressional Budget Office report released Wednesday, the central government will spend $685 billion in taxpayer money to subsidize healthcare for people under 65 in 2018.
According to the report, "In an average month in 2018, about 244 million of those people will have health insurance, and about 29 million will not. By 2028, about 243 million are projected to have health insurance and 35 million to lack it."
However, the question is why? It seems that this is a result of the elimination of insurance penalties under the Tax Cuts and Jobs Act.
Among those who will be uninsured, 20 percent will be illegal immigrants…
MORE
.
—————————————————————————————
.
Federal Prosecutors Launch Sex-Crimes Investigation Into Harvey Weinstein – Daily Telegraph
.

.
Federal prosecutors in New York have opened a criminal investigation into sexual assault accusations against Harvey Weinstein, it has been reported, marking a significant escalation in the proceedings against the disgraced Hollywood producer.
More than 80 women have come forwards to accuse Weinstein of sexual assault and, in some cases, rape, since the scandal first broke in October 2017.
On Wednesday Gwyneth Paltrow, one of the first women to accuse Weinstein, told a radio show that Brad Pitt, her then boyfriend, had confronted him in 1995 after Weinstein lured her to his hotel room, saying: "If you ever make her feel uncomfortable again, I'll kill you."
Criminal investigations have been opened by police in New York, Los Angeles and London…
MORE
.
—————————————————————————————
.
Billionaire Enviro-Weenie Paying Convicted Felons To Gather Signatures For Arizona Ballot Initiative – Daily Caller
An organization backed by environmentalist Tom Steyer is allegedly paying convicted felons to gather signatures for a ballot initiative in Arizona – a crime in the state.
Steyer, an environmentalist billionaire who has spearheaded numerous climate change initiatives across the country, is behind a push to increase Arizona's renewable energy portfolio.
The California activist, through his national NextGen America organization, has completely funded Clean Energy for a Healthy Arizona – a group that is campaigning to force utilities to obtain 50 percent of their electricity from renewable sources, such as solar and wind, by 2030.
Such a sweeping mandate requires an amendment to the Arizona Constitution, meaning supporters have to collect 225,963 valid voters' signatures by July to make the 2018 ballot. Their signature effort might endure a severe setback if accusations by Arizonans for Affordable Electricity, a group opposed to the mandate, are accurate…
MORE
.
—————————————————————————————
.
Security Troops On U.S. Nuclear Missile Base Caught Dropping Acid – Circa
.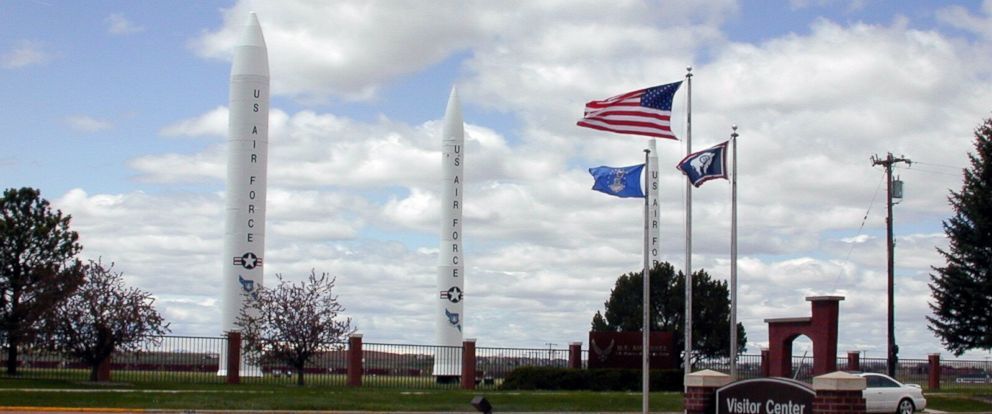 .
One airman said he felt paranoia. Another marveled at the vibrant colors. A third admitted, "I absolutely just loved altering my mind."
Meet service members entrusted with guarding nuclear missiles that are among the most powerful in America's arsenal. Air Force records obtained by The Associated Press show they bought, distributed and used the hallucinogen LSD and other mind-altering illegal drugs as part of a ring that operated undetected for months on a highly secure military base in Wyoming. After investigators closed in, one airman deserted to Mexico.
"Although this sounds like something from a movie, it isn't," said Capt. Charles Grimsley, the lead prosecutor of one of several courts martial…
MORE
.
—————————————————————————————
.
Underwater Robot Discovers 'Holy Grail' Shipwreck Containing $17 Billion In Treasure – Breitbart
An underwater robot discovered the shipwreck of a Spanish ship more than 300 years old containing gold and treasure worth up to $17 billon, according to a report. Though the shipwreck was discovered three years ago, the underwater robot's part in the discovery has only just been revealed.
According to WBUR News, "A Spanish galleon laden with gold that sank to the bottom of the Caribbean off the coast of Colombia more than 300 years ago was found three years ago with the help of an underwater autonomous vehicle operated by the Woods Hole Oceanographic Institution."
"The exact location of the wreck of the San Jose, often called the 'holy grail of shipwrecks,' was long considered one of history's enduring maritime mysteries," they explained, adding that the treasure found on board "is worth as much as $17 billion by modern standards."
The underwater robot, REMUS 6000, was donated to the search by the Woods Hole Oceanographic Institution…
MORE
.
—————————————————————————————
.
Senator Mike Lee: Justice Kennedy Retiring At Term's End A 'Very Real Possibility' – Washington Times
.

.
Sen. Mike Lee says the retirement of U.S. Supreme Court Associate Justice Anthony Kennedy is a "very real possibility" that could take place before July.
The Utah Republican added that Justice Kennedy, a Reagan appointee who has split with conservative jurists on issues like gay marriage and abortion, would prefer to be replaced by a Republican president.
"A lot of chatter suggesting that Justice Kennedy might be preparing for retirement as soon as this year," Mr. Lee said Tuesday on Fox News Radio's "Benson & Harf." "Sometime between now and the end of June or first day or two of July would be when we would expect an announcement from Justice Kennedy if he were going to do it…
MORE
.
—————————————————————————————
.
NFL Teams To Be Fined If Players Kneel During National Anthem – Pittsburgh Post-Gazette
NFL owners approved a new policy aimed at addressing the firestorm over national anthem protests sparked by Colin Kaepernick and polarized by President Donald Trump, permitting players to stay in the locker room during the "The Star-Spangled Banner" but requiring them to stand if they come to the field.
Commissioner Roger Goodell said the change was approved unanimously by the owners at their spring meeting in Atlanta, though San Francisco 49ers CEO Jed York told reporters his team abstained from the vote.
The decision was also met with immediate skepticism by the players' union.
"We want people to be respectful of the national anthem. We want people to stand," Goodell said. "That's all personnel, and to make sure they treat this moment in a respectful fashion. That's something that we think we owe. We've been very sensitive on making sure that we give players choices, but we do believe that moment is an important moment and one that we are going to focus on."…
MORE
.
—————————————————————————————
.
Trump Vows To Eradicate Violent Illegal Alien Gang During Long Island Visit – Newsday
.

.
President Donald Trump returned to Long Island Wednesday to highlight the region's spate of MS-13 gang-related deaths as part of his push for stricter immigration enforcement.
"These are not people – they are animals," the president said at an afternoon roundtable discussion, continuing to double down on a term that has drawn heat from critics.
Trump blamed Democrats for refusing to strengthen laws that would keep out undocumented immigrants. "Democrats have to abandon their resistence to border security," he said.
In discussing the situation on Long Island, Trump said – erroneously – that MS-13 had killed a police officer, saying, "they killed a cop for the sake of making a statement."…
MORE
.
—————————————————————————————
.
Ex Navy SEAL Dan Crenshaw Secures Landslide Victory In Texas GOP Runoff – Washington Free Beacon
Retired Navy SEAL Dan Crenshaw notched a landslide victory Tuesday in the Texas Republican primary runoff for the seat of the retiring U.S. Rep. Ted Poe (R.), securing nearly 70 percent of the vote to his opponent's 30 percent.
Crenshaw's definitive win came less than two months after he finished a distant second behind state Rep. Kevin Roberts in the March 6 primary election, upending early predictions by party operatives that the ex-SEAL didn't have a shot.
"We spent our entire campaign trying to create this fire that spread throughout the district and I think we succeeded," Crenshaw told the Washington Free Beacon on Wednesday.
"Political experts miss this all the time because they lose sight of the heart behind politics. They take a very cerebral approach to politics with polling, statistics, looking at the money raised and the power brokers in the race, that's all they care about, so they completely lose sight of what you can accomplish if you know why you're there and you're willing to connect with people…