.
'Bedlam' In Hong Kong As Police 'Throw Everything' At Protesters During Clashes – Sky News
.

.
Riot police have fired tear gas and rubber bullets in scenes of "utter bedlam" as masked protesters march through central Hong Kong. The demonstrators, many wearing gas masks and helmets, are marching against what they say is excessive police force.
Sky's Asia correspondent Thomas Cheshire said it was chaos and that a small group of protesters look prepared for a fight with authorities. The police "are throwing everything they have at them", said Cheshire, adding that officers are displaying warning signs before they fire the gas.
Protesters – many with umbrellas, a few with weapons such as hockey sticks – have been responding by throwing bricks, eggs and other objects…
MORE
.
—————————————————————————————
.
DemoNazi Governor Of Illinois Signs 'Gender Neutral' Restroom Bill – Daily Wire
On April 11, the Illinois state Senate voted 53-0 in favor of SB 556, otherwise known as the "Equitable Restrooms Act," which would have all single-occupancy restrooms in "places of public accommodation" be labeled as gender-neutral.
On May 21, the state House passed the bill on a 109-5 vote, and on Friday, Democratic Governor J.B. Pritzker signed the legislation into law.
The text of the law reads in part:
(b) This Section applies to any existing or future places of public accommodation or public buildings.

(c) Notwithstanding any other provision of law, every single-occupancy restroom in a place of public accommodation or public building shall be identified as all-gender and designated for use by no more than one person at a time or for family or assisted use. Each single-occupancy restroom shall be outfitted with exterior signage…
MORE
.
—————————————————————————————
.
Coast Guard Seizes 26,000 Pounds Of Cocaine In The Pacific Ocean – Daily Caller
.

.
The U.S. Coast Guard seized over 26,000 pounds of cocaine worth more than $350 million from several drug busts throughout the Pacific Ocean, which it unloaded in San Diego Friday.
The Coast Guard Cutter Steadfast intercepted six suspected drug-smuggling vessels in the eastern Pacific Ocean off the coast of Mexico, Central and South America between late June and mid-July, according to a Coast Guard press release.
"This was 26,000 of cocaine that will not make it to the main streets of the U.S.A., and it also gives us the opportunity to make sure that we can continue to combat transnational criminal organizations that transport this cocaine deep in the Pacific every single day," said Rear Adm. Peter Gautier, the 11th Coast Guard District commander, in a statement…
MORE
.
—————————————————————————————
.
Horror: Bodies Sewn Together, 'Cooler Of Male Genitalia' Found In Arizona Body-Donation Center – Daily Wire
Dozens of residents in and around Phoenix, Arizona, donated their deceased loved one' bodies to the Biological Resource Center, expecting them to be used for science. What they did not expect was for their loved one's bodies to be chopped up and for horrific experiments and stored in disturbing ways.
In January 2014, the FBI raided the BRC; their findings are just coming to light as part of a civil lawsuit against the company and owner Stephen Gore brought by 33 family members of those whose bodies were chopped up.
Former Phoenix FBI special agent Mark Cwynar's declaration, included in the lawsuit, states that when he raided the BRC, he "personally observed various unsettling scenes," according to a reading of the lawsuit by The Arizona Republic.
Agents found a "cooler filled with male genitalia," "a bucket of heads, arms and legs," and a "large torso with the head removed and replaced with a smaller head sewn together in a 'Frankenstein' manner," Cwynar testified…
MORE
.
—————————————————————————————
.
South Dakota To Require 'In God We Trust' Signs In All Public Schools Starting Fall Semester – Big League Politics
.

.
A South Dakota law, signed by Republican Governor Kristi Noem in March, goes into effect this month and will require every public school throughout the state to display an "In God We Trust" sign on their premises beginning in the fall semester.
"Some have plaques, others have it painted on the wall, maybe in a mural setting," said Associated School Boards of South Dakota executive director Wade Pogany, in describing how the new rule may be implemented at various public schools.
Supporters believe this new law is a key part of a patriotic rival, as the American people unite to make their country great again in accordance with the natural law. The opponents, in particular the atheistic Freedom From Religion Foundation (FFRF), want to banish the name of God from all public life…
MORE
.
—————————————————————————————
.
130 Times The FBI, DOJ And/Or Mueller Gang "Deviated From Standard Practice" Or Committed Crimes In Efforts To Exonerate Hillary And Indict President Trump – Gateway Pundit
On March 8th, 2019, we prepared a list of the more than 100 times that Obama's Deep State FBI took actions that deviated from standard practice and/or were corrupt and/or were criminal in their efforts to exonerate Hillary from her crimes and then spy on and frame candidate and then President Trump.
After the Mueller train wreck this past week we thought we'd provide an updated list of these unbelievable actions. As we noted in March, current and former FBI associates were embarrassed to even turn on their TV's before the Mueller testimony. Now they must be enraged.
Time magazine of all places reported about the many efforts the FBI took related to Hillary's exoneration and then the framing of President Trump. These corrupt and criminal actions have taken a desperate toll on the current members of the FBI –
In normal times, the televisions are humming at the FBI's 56 field offices nationwide, piping in the latest news as agents work their investigations…
MORE
.
—————————————————————————————
.
Winning: Supreme Court Rules Trump Can Use Military Funds For Border Wall Construction – The Hill
.

.
The Supreme Court on Friday ruled that the Trump administration can start using military funds to construct a wall on the southern border, handing the president a major legal victory.
The ruling allows the administration to use $2.5 billion in military funds to begin construction of a wall along the U.S.-Mexico border while litigation plays out. A lower court had issued an injunction blocking officials from using those funds.
In an unsigned order, justices said they ruled in favor of the administration partly because "the Government has made a sufficient showing at this stage that the plaintiffs have no cause of action to obtain review" of the administration's compliance with the federal statute invoked to divert the military funds…
MORE
.
—————————————————————————————
.
"California Is Being Overrun By Rodents", And We're Not Talking About The Politicians – Zero Hedge
California is being hit by a "plague of rats", and some commentators are suggesting that this is exactly what they deserve. In fact, some have even gone so far as to suggest that the name of Los Angeles should be formally changed to "Los Ratas" because the rat problem is so severe there.
From Crescent City in the north all the way down to Chula Vista in the south, the rats are seemingly everywhere. There are millions of them, and the more poison that people put out the more they seem to multiply.
The state of California has never seen anything like this before, and it is getting worse with each passing month. At this point, things are already so bad that many are calling for Governor Newsom "to declare a public health emergency"…
Pest control and public health experts are calling on California Gov. Gavin Newsom to declare a public health emergency over what they say is a sharp rise in the state's rodent population.
MORE
.
—————————————————————————————
.
MAGA Update: Trump Strikes Deal To Send Asylum-Seekers To Guatemala – Daily Caller
.

.
President Donald Trump announced Friday that he struck a deal with Guatemala for the Central American country to serve as a safe third country for asylum seekers.
Under a safe third country agreement, Guatemala would be required to accept some asylum seekers within its own borders, helping to stem the overflow of migrants headed toward the southern U.S. border. A migrant from Honduras, for example, would first seek asylum in Guatemala or Mexico before the U.S.
The announcement comes just days after Trump criticized Guatemala for seemingly backing away from such an agreement, which was first floated during immigration talks with Mexico under looming tariff threats…
MORE
.
—————————————————————————————
.
Robber Shot And Killed By Bystander At 7-Eleven In Virginia Beach, Police Say – Virginian-Pilot
A quick stop at 7-Eleven for a Big Gulp and some nachos in the middle of the night went sideways for Barrie Engel. In a matter of minutes she was on the ground, covering her head and praying she wouldn't get shot.
First, there were the robbers – masked and armed. Police believe it was at least the fifth 7-Eleven in the area the pair held up in a matter of hours. Then came the gunshots. But it wasn't the robbers who fired their guns. It was a bystander in the back of the store who pulled out his.
When the chaos began at 2:10 a.m., Engel, who owns Coastal Cafe down the street, was waiting with her friend near the cash register. The store was nearly empty.
"Two gentlemen – armed, masked, robbers – came in the store with their guns up and told us to stay where we were, nobody move," she said. "I did exactly that, I pretty much froze and looked at my friend and he looked at me, wondering, 'Is this really happening? Is this real?'"…
MORE
.
—————————————————————————————
.
New Jersey High School Allows Muslim Proselytizing In Classrooms – Frontpage
.

.
Memorial High School in New Jersey has come under fire after it allowed two Muslim students to proselytize for their religion in multiple classrooms and allowed banners invoking the Muslim god Allah and urging students to celebrate Ramadan to be hung on school grounds.
According to the Freedom of Conscience Defense Fund (FCDF), an organization that does pro-bono legal work to defend conscience rights and constitutional liberties, Memorial High hung "two district-sponsored Ramadan posters" on school grounds.
One of these posters exhorted students to "Have a blessed Ramadan" and added "May Allah Continue to Shower [sic] You Love and Wisdom"…
MORE
.
—————————————————————————————
.
Illegal Alien Charged With Sexually Abusing Child In Alabama – USIACR
A man discovered to be in the country illegally was arrested in Boaz and charged with sexually abusing a child. On Thursday, July 18, Boaz Police arrested Felipe Juan Miguel, 25, who was living in Boaz. He was arrested around 8 or 9 p.m.
According to Boaz Police Chief Josh Gaskin, the victim was known to Miguel, but for the sake of the victim's privacy, he could not disclose how they knew each other.
Based on information gathered during the investigation so far, Boaz Police said that Miguel inappropriately touched the victim. Investigators are working to determine when the alleged abuse initially began.
After conducting interviews through translators, investigators determined that Miguel had only been in the United States for three months and that he came from Guatemala illegally.
Gaskin said as of Sunday evening, Miguel is in the Marshall County Jail and is being held on a $150,000 bond. Miguel is charged with sexual abuse of a child less than 12 years old…
MORE
.
—————————————————————————————
.
Brazil Gang Impersonates Federal Police To Steal Millions In Gold – Rio Times
.

.
In a heist, straight from a movie plot, a Brazilian gang drove onto the runway of a Sمo Paulo airport well disguised as Federal Police and left with 123 million Brazilian Reals (US$ 32 Million) in gold.
The thieves managed to gain access to Cumbica airport Thursday, July 25th, in two trucks identical to those driven by the Federal Police; featuring exact copies of the lights, stencils, and logos of the law enforcement agency. The target was an armored truck carrying 720 kg of gold destined for Canada and Switzerland.
According to authorities, the gang took a logistics supervisor's family hostage on Wednesday night, compelling him to give them information about when and where the gold would be delivered…
MORE
.
—————————————————————————————
.
Trump's Council On Workforce Development Will Help Close Skills Gap – Real Clear Policy
Last week, President Trump signed an executive order to establish the Council for the American Worker. This interagency workforce development initiative will expand apprenticeships, workforce training, and market-based education reform to equip workers with the skills needed to succeed in today's fast-changing economy.
This is the type of nonpartisan initiative that will help workers, employers, and the economy. Don't expect to hear about it from the mainstream media, which is too focused on division.
This effort is needed now. The so-called "skills gap" is arguably the biggest hurdle facing the labor market today. While the unemployment rate is at the historic low of 4 percent, there are currently 6.6 million available jobs that employers cannot fill.
Surveys of business owners indicate that the biggest hurdle they face is an inability to find skilled employees. Nearly half of businesses cannot find the workforce talent they need. That number jumps to about three-quarters for the skilled trades…
MORE
.
—————————————————————————————
.
CNN Editor Praised Murder Of "Jewish Pigs" In Terrorist Attack On Israeli Bus – Washington Examiner
.

.
Social media posts from years ago by a CNN photo editor and writer reveal that he called Jews "pigs" and praised their deaths. In a 2011 tweet, Mohammed Elshamy, 25, wrote, "More than 4 jewish pigs killed in #Jerusalem today by the Palestinian bomb explode. #Israel #Gaza." Elshamy joined CNN in January 2019.
The tweet was an apparent reference to the March 23, 2011 bombing of a crowded Jerusalem bus stop that injured 39 people and killed two, not four. Among them was a 14-year-old girl who remained unconscious in the hospital for six years until her death in 2017.
The terrorist attack, which took place after a bomb in a bag hidden behind a telephone booth exploded, was the first to strike the Israeli capital since 2008…
MORE
.
—————————————————————————————
.
Federal Government To Resume Capital Punishment, Starting With Executions Of Five Murderers – Epoch Times
The federal government is going to resume capital punishment after a lapse of nearly 20 years. Attorney General William Barr said in a July 25 announcement that he has directed the Federal Bureau of Prisons to adopt an addendum to the Federal Execution Protocol, which will clear the way for the government to resume capital punishment.
The executions will start with five inmates on death row convicted of murder.
"Congress has expressly authorized the death penalty through legislation adopted by the people's representatives in both houses of Congress and signed by the President," Barr said in a statement.
"Under Administrations of both parties, the Department of Justice has sought the death penalty against the worst criminals, including these five murderers, each of whom was convicted by a jury of his peers after a full and fair proceeding. The Justice Department upholds the rule of law – and we owe it to the victims and their families to carry forward the sentence imposed by our justice system."…
MORE
.
—————————————————————————————
.
DemoNazi Gillibrand Unveils $10 Trillion Scheme To Fight Fake Global Warming – Washington Free Beacon
.

.
Sen. Kirsten Gillibrand (D., N.Y.) released her "moonshot" plan to address climate change on Thursday, calling for $10 trillion in spending over the next decade.
The 2020 candidate published a Medium post where she boasted about signing on early to the Green New Deal, a far-reaching resolution sponsored by Rep. Alexandria Ocasio-Cortez (D., N.Y.) that would drastically overhaul the economic and energy systems of the United States.
"As president, I will restore U.S. climate leadership with ambitious and immediate action to enact the Green New Deal, mobilize $10 trillion in public and private funding over the next decade and set us on the course to achieve net-zero carbon and other greenhouse gas emissions," Gillibrand wrote…
MORE
.
—————————————————————————————
.
Boris Johnson Puts Together A Brexit All-Star Team – PJ Media
Yesterday, Boris Johnson visited the Queen who asked him to "form a government," making him Britain's new prime minister. He immediately went to work… by kicking many old Remainers to the curb and replacing them with passionate Brexiteers.
It will not surprise anyone that the mainstream media aren't exactly happy with this purge:
Tamara Cohen
@tamcohen

"Shock and awe":
– Boris Johnson chairs his first cabinet at 08:30 after merciless purge of the "doubters and doomsayers" in a radical shake up
– Jacob Rees-Mogg the latest hard brexiteer appointed to cabinet alongside Patel, Leadsom and Raab
– Statement to Parliament at lunchtime

1:33 AM – Jul 25, 2019
Sky News, meanwhile, calls it "a cabinet massacre"…
MORE
.
—————————————————————————————
.
'Blade Runner' Star Rutger Hauer Dead At 75 – Variety
.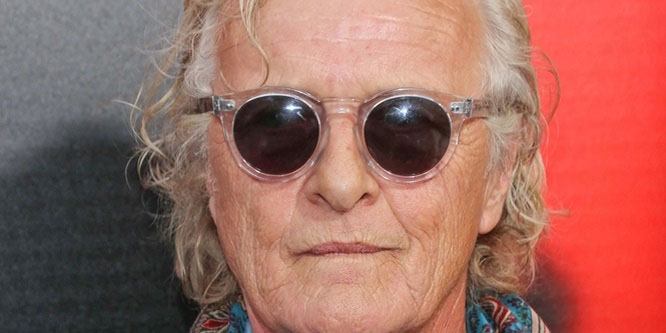 .
Rutger Hauer, the versatile Dutch leading man of the '70s who went on star in the 1982 "Blade Runner" as Roy Batty, died July 19 at his home in the Netherlands after a short illness. He was 75.
Hauer's agent, Steve Kenis, confirmed the news and said that Hauer's funeral was held Wednesday.
His most cherished performance came in a film that was a resounding flop on its original release. In 1982, he portrayed the murderous yet soulful Roy Batty, leader of a gang of outlaw replicants, opposite Harrison Ford in Ridley Scott's sci-fi noir opus "Blade Runner." The picture became a widely influential cult favorite, and Batty proved to be Hauer's most indelible role…
MORE
.
—————————————————————————————
.
House Overwhelmingly Passes Multiple Pro-Israel Bills; Jew-Hating Muslim Congresswomen Hardest Hit – Washington Free Beacon
The House of Representatives overwhelmingly passed several pro-Israel bills, including one opposing boycotts of the Jewish state, dealing a blow to far-left lawmakers such as Reps. Ilhan Omar (Minn.) and Rashida Tlaib (Mich.), who voted against the legislation.
In a vote of 398 to 17, lawmakers approved a bill spearheaded by Rep. Brad Schneider (D., Ill.) opposing the global Boycott, Divestment, and Sanctions movement (BDS), an anti-Israel effort that wages economic warfare on the Jewish state.
Among the 17 who voted against the bill are Tlaib, Omar, and progressive ally Rep. Alexandria Ocasio-Cortez (D., N.Y.). Five members including frequent Trump administration critic Rep. Justin Amash (I., Mich.) voted "present" on the measure, while 12 members, including Greg Gianforte (R., Mont.), skipped the vote.
Two other bills meant to strengthen Israel's military alliance with the United States and provide justice to victims of Palestinian terrorism also sailed through the House on Monday evening with overwhelming bipartisan support…
MORE
.
—————————————————————————————
.
Socialist Utopia Update: Venezuela Struggling With New Wave Of Nationwide Blackouts – Epoch Times
.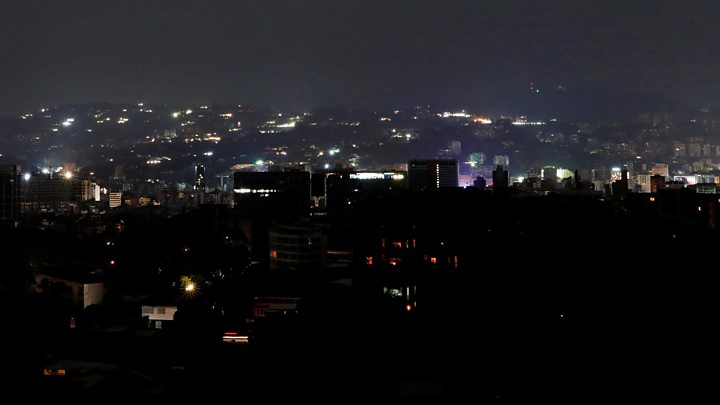 .
Millions of Venezuelans were once again plunged into darkness this week due to nationwide blackouts, the latest reminder of the depths of their country's prolonged economic and political crisis.
The Venezuelan regime maintains that the national grid is being sabotaged, but experts say rampant corruption and mismanagement is causing the power failures.
Lights went out in Caracas at 4 p.m. on the afternoon of Monday July 22, the first time the capital had been hit since March of this year. The subway grounded to a halt, water taps went dry, and key military bases fell into darkness as emergency lighting failed. State TV channels, usually a reliable 24-hour mouthpiece for Nicolas Maduro's regime, were also off air, agencies reported…