.
Macron To Reinstitute Mandatory National Service In France – The Hill
.

.
French President Emmanuel Macron is launching a plan to bring back compulsory national service for all 16-year-olds.
The purpose of the program – the universal national service – is to "encourage the participation and commitment of every young person in the life of the nation, to value citizenship and the feeling of belonging to a community gathered around its values, to strengthen social cohesion and boost the republican melting pot," according to a statement released by the Elysee Palace and reported by CNN.
The program will have two parts. The first phase, which lasts about a month, is intended to help 16-year-olds "develop a culture of commitment to strengthen their place and role in society," according to CNN…
MORE
.
—————————————————————————————
.
Democrat IT Aide Says Imran Awan Solicited Bribe From Him In Exchange For Contract With Rep. Gwen Graham – Daily Caller
Democratic IT aide Imran Awan solicited a bribe from an IT vendor in exchange for contracting opportunities with the office of then-Rep. Gwen Graham, the vendor alleged to The Daily Caller News Foundation, adding that Imran spoke to him in detail about his alleged financial fraud schemes in the House.
The Department of Justice knows of the source – the longtime owner of a major House IT company – and what he is prepared to testify, a high-level official in Jeff Sessions' DOJ with knowledge of the investigation confirmed. But the vendor said no law enforcement ever even tried to interview them.
Imran worked as an IT aide for the congressional office of Florida Democratic Rep. Debbie Wasserman Schultz before he and various family members began appearing on the payrolls of other members, particularly from Florida.
The House Inspector General found that the Awans made "unauthorized access" to congressional computers in 2016…
MORE
.
—————————————————————————————
.
Woman Who Lied About Being Raped On College Campus Sentenced To Jail Time – Daily Wire
.

.
A 21-year-old woman has been sentenced to jail time for lying about being raped on a college campus in Michigan.
Mary Zolkowski will serve 45 days behind bars and two years probation after pleading guilty to falsely reporting a rape in March.
The woman told her mother she had been raped in a parking lot at Delta College in February. Her mother subsequently called the campus to report the false incident and Zolkowski followed up by filing a formal report.
According to a previous report from MLive, the charge was potentially "punishable by up to four years of imprisonment and a $2,000 fine."…
MORE
.
—————————————————————————————
.
Employees At Dozens Of German Banks Snagged In Tax-Evasion Probe – Zero Hedge
Late last year, German tax authorities carried out several brazen raids of some of the country's largest lenders – including Commerzbank – tied to an investigation into so-called "dividend stripping."
The practice, which was commonplace before German authorities clarified tax laws about five years ago, allowed wealthy individuals to take advantage of a loophole allowing them to buy a stock just before losing rights to the dividend, then sell it short.
Both the buyer and seller could then claim certain tax credits. Before German tax authorities revised the rules, large banks regularly advised their German clients about the practice.
Fast forward five years, "dividend stripping" has been made retroactively illegal, and prosecutors in Cologne are preparing to issue their first indictments in a wide-ranging tax-evasion probe that has ensnared many of the biggest names in finance…
MORE
.
—————————————————————————————
.
Man Tries To Run Over Girlfriend, Plows Through Texas Walmart – Circa
.

.
The San Angelo Police Department said that a man was trying to run over his girlfriend when he plowed through a San Angelo Walmart in his pickup truck early on Thursday morning.
According to authorities, Caleb Wilson, 19, of Eldorado, was shopping at the store on Sherwood Way in San Angelo at around 12:30 a.m. on Thursday when he got into a fight with his girlfriend. A customer intervened in the fight and convinced the woman to go back inside of the store.
When Wilson's girlfriend and customer checked to see if Wilson had left the scene, authorities said that Wilson sped towards them…
MORE
.
—————————————————————————————
.
James T. Kirk Bourbon Unveiled As First In New Line Of Star Trek Branded Spirits – TrekMovie
Today the Silver Screen Bottling Company announced a new line of officially licensed Star Trek-inspired spirits, kicking off with the launch of a James T. Kirk Straight Bourbon Whiskey. The new Kirk whiskey is described as "an artisan bourbon that celebrates Captain Kirk's bold spirit of adventure."
The new Kirk Bourbon is a small batch release selected from choice barrels aged between 4-12 years.
According to Silver Screen Bottling, the Star Trek whiskey "exhibits a depth and richness seen in only the finest examples of bourbon with notes of caramel, Asian 5 spice and pecan" which is "crafted with the highest respect for the whiskey and for the man that bears its name."
According to Silver Screen, veteran Star Trek graphic designer Mike Okuda contributed to the development of James T. Kirk Straight Bourbon Whiskey…
MORE
.
—————————————————————————————
.
Police Arrest 575 Parasitic Leftists Wrapped In Tin Foil At Hart Senate Building – Breitbart
.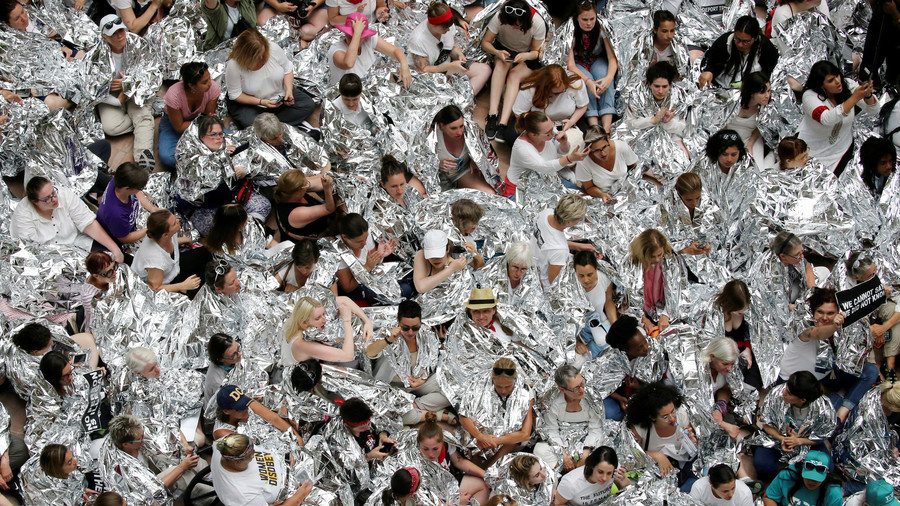 .
A Democratic Congresswoman was among the approximately 575 people arrested Thursday at a rally protesting the Trump administration's zero-tolerance policy on immigration.
Rep. Pramila Jayapal (D-WA) tweeted on Thursday that she was proud to be arrested while protesting the separation of immigrant families at the U.S.-Mexico border.
"I was just arrested with 500+ women and @WomensMarch to say @RealDonaldTrump's cruel zero-tolerance policy will not continue," tweeted Jayapal. "Not in our country. Not in our name. June 30 we're putting ourselves in the street again," she added.
Jayapal says she and other protesters were "here to fight for our families to be free…
MORE
.
—————————————————————————————
.
Massive Data Leak Could Affect 300 Million Americans – Zero Hedge
A new data leak could affect almost every single American, perhaps more than Equifax's massive 2017 data breach of nearly 150 million individuals.
Earlier this month, the renowned security researcher Vinny Troia announced that he discovered an unsecured database containing around 340 million individual records. According to Troia, the database included profiles of a few hundred million Americans belonging to Exactis, a Florida-based marketing and data-aggregation firm.
Troia told Wired that the catch contains about two terabytes of data that includes personal information of almost every American adult, along with millions of businesses.
While the database does not include credit-card numbers or Social Security information, it does include phone numbers, home addresses, email addresses and personal characteristics for every name, such as interests and personal habits, plus the number, age, and gender of the person's children…
MORE
.
—————————————————————————————
.
Clinton Campaign Official Arrested On Child Rape Charges – Your News Wire
.

.
One of Hillary Clinton's campaign officials was arrested Tuesday on child sex abuse charges, the FBI has confirmed. Joel Davis was caught in possession of explicit child sex images and had attempted to get access to children as young as 2 years old for sex.
Davis was chairman of the International Campaign to Stop Rape and Gender Violence in Conflict charity. He also worked on Hillary Clinton's 2016 presidential campaign.
Dailymail.co.uk reports: Davis allegedly told undercover FBI agents that he was sexually interested in children of all ages. He is accused of sending the agents sexually explicit photographs of infants and toddlers, including some of the children engaged in sex acts with adults…
MORE
.
—————————————————————————————
.
Rosenstein Showdown Escalates As House Republicans Set Document Deadline – Bloomberg
The House approved a Republican-backed resolution demanding that the Justice Department turn over all remaining documents sought by congressional committees on the investigation into Russian election interference and President Donald Trump's campaign.
The measure adopted on a party-line vote of 226-183 calls for full compliance by July 6, but it doesn't say what would happen if Deputy Attorney General Rod Rosenstein and the department fail to meet that date. Some Republicans have talked of citing Rosenstein, who's overseeing the continuing Russia probe, for censure or contempt of Congress or even impeaching him.
Republican Representative Mark Meadows, a sponsor of the resolution, H. Res 970, said on the House floor that "when we get these documents we believe that it will do away with this whole fiasco of what they call the Russian collusion investigation because there wasn't any!"
He was responding to House Democratic Leader Nancy Pelosi…
MORE
.
—————————————————————————————
.
Deputy AG Rod (Worm Boy) Rosenstein And FBI Director Christopher Wray Grilled By House Judiciary Committee – USA Today
.

.
Republican lawmakers and Deputy Attorney General Rod Rosenstein clashed Thursday as part of a bitter dispute over the Justice Department's handling of the Clinton email investigation and the inquiry into the Trump campaign.
The House Judiciary Committee hearing, where Rosenstein and FBI Director Christopher Wray were called to testify, devolved into an angry exchange between the deputy attorney general and Rep. Jim Jordan, R-Ohio, who asserted that Rosenstein was "hiding" information from Congress.
"We caught you hiding information!" Jordan said. Rosenstein wagged a finger at the congressman seated to his left, calling his remarks "deeply wrong."…
MORE
.
—————————————————————————————
.
Tech On Display As Trump Visits Wisconsin For Foxconn Groundbreaking – WISC
President Donald Trump, public officials, economic development groups and technology companies are gathering in Mount Pleasant, Wisconsin, for a ceremonial groundbreaking and showcase of technology by the Taiwanese company Foxconn.
The company, which initially said it intended to produce large liquid-crystal display panels, has one large building near I-94 about 30 miles south of Milwaukee, but said it intends to build a $10 billion campus to create 13,000 jobs.
A "showcase" inside the facility Thursday had a single assembly line that appeared to be creating the large-panel LCD screens.
The Milwaukee Journal-Sentinel reported Thursday morning that Foxconn intends to create a smaller facility where it will produce displays with smaller sheets of glass.
The state of Wisconsin signed an agreement to issue $3 billion in tax credits to create the facility…
MORE
.
—————————————————————————————
.
Trump-Putin Summit Set For July 16th In Helsinki, Finland – Gateway Pundit
.

.
A long awaited U.S. – Russia summit will take place in the Finnish capital next month, the first time the leaders of both nations will have met since November of last year. Both the White House and the Kremlin announced details this morning of what will be the first official summit between Donald Trump and Vladimir Putin.
Previously, Presidents Trump and Putin have met for short duration talks at international conferences; the G7 meeting in Hamburg, Germany and the Asia-Pacific summit in Vietnam last year.
''The two leaders will discuss relations between the United States and Russia and a range of national security issues'', a White House press statement outlined…
MORE
.
—————————————————————————————
.
95-Year-Old Maine Man Clubs Rabid Fox To Death With Plank – Portland Press Herald
A 95-year-old man used a broken plank to fend off a rabid fox on Monday. Robert Galen is the third person in Brunswick to grapple with a rabid fox in the last 10 days. Two residents were attacked on June 17. That fox was killed by a police officer.
Galen has lived in his home on Breckan Road for more than 50 years. Located in Meadowbrook, there are woods behind his house and Mere Brook, so he sees a variety of animals.
On Monday afternoon, Galen had an alarming encounter with a fox that he estimated weighed about 10 pounds.
He had been repairing his deck and was walking around the house to fetch planks. Wearing work gloves, he picked up one broken plank that was the size of a club, and when he looked up he saw a mature fox "looking me right in the eye."
Galen estimated the fox was less than 2 feet away…
MORE
.
—————————————————————————————
.
Socialist Hellhole Update: Venezuela Hyperinflation Index Reaches The One Million Mark – Bloomberg
.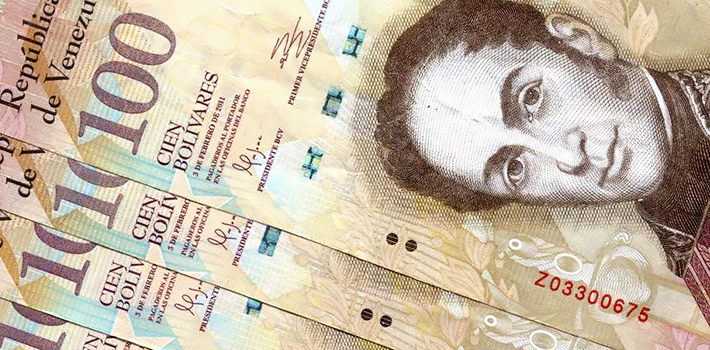 .
A cup of coffee now costs one million bolivars in Caracas. It's an astonishing sum of money.
Consider that just two years ago, when we launched the Bloomberg Cafe Con Leche Index, a coffee cost 450 bolivars. Or that today's price is the equivalent of almost one-fifth of the monthly minimum wage. Or that to buy a cup with the most common bill in circulation – the 100-bolivar note – you'd need to gather up a stack of 10,000 of them.
And yet, at the same time, one million bolivars is really nothing. When converted into dollars, it comes to a mere 29 cents. This contrast – a coffee burns through much of a worker's entire monthly wage but costs just pennies – illustrates the devastating effects of the government's frantic money-printing policies and how they are sinking the country deeper into poverty…
MORE
.
—————————————————————————————
.
130 Mexican Political Candidates Assassinated In 10 Months – Breitbart
Political assassinations, murders, and violence continue to escalate as Mexico's elections approach. In the 10 months since the election cycle started, nearly 130 political candidates were murdered.
The most recent took place this week in Buena Vista Michoacan when a team of cartel gunmen shot and killed Javier Ureña Gonzalez, the acting mayor for the municipality as he visited a small village. Ureña assumed the role of acting mayor while his boss Lorenzo Barajas took leave to run for re-election.
Ureña's murder comes one day after a Oaxaca state congressional candidate was gunned down along with four of his associates. A team of gunmen killed Emigdio Lopez Avendaño as he was visiting the town of San Vicente Coatlan in the southern part of the state.
Earlier this week, a local campaign worker in the border city of Miguel Aleman, Tamaulipas, died when he drove up to the scene of a cartel gun-battle…
MORE
.
—————————————————————————————
.
House Passes Measure To Force DOJ Documents While Rosenstein Grilled In Heated Testimony – Zero Hedge
.

.
The House passed a resolution on Thursday demanding that the Department of Justice (DOJ) hand over a trove of sensitive documents related to the FBI's investigations into both Hillary Clinton's email probe and the Russia investigation.
The floor vote passed 226-183, representing a further escalation in an ongoing feud between Congressional investigators and the DOJ. The demand sets a July 6 deadline for outstanding materials, which Rep. Mark Meadows (R-NC) said on Wednesday that failure to comply could result in holding Deputy Attorney General Rod Rosenstein in contempt, or even impeachment.
Moments before the resolution was passed, Rep. Jim Jordan (R-Ohio) and Deputy Attorney General Rod Rosenstein traded barbs in a fiery exchange…
MORE
.
—————————————————————————————
.
U.S. Military Aims For $1 Billion Missile Defense Radar In Hawaii – Military Times
The U.S. military wants to install missile defense radar in Hawaii to identify any ballistic missiles that are fired from North Korea or elsewhere, officials said Tuesday.
The $1 billion system would spot warheads on missiles headed for Hawaii and other U.S. states, and provide that information to ground-based interceptors in Alaska designed to shoot them down. It would be able to distinguish warheads from decoys that are designed to trick missile defense systems.
The radar would help give the Alaska missiles "better eyes," said Sen. Brian Schatz, a Democrat from Hawaii and a supporter of the project.
So far, lawmakers have appropriated $61 million for planning but not funds for construction. Schatz, who serves on the defense subcommittee of the Senate Appropriations Committee, said he doesn't have much doubt about the likelihood of follow-on funding…
MORE
.
—————————————————————————————
.
Supreme Court Justice Anthony Kennedy Announces Retirement – Fox News
.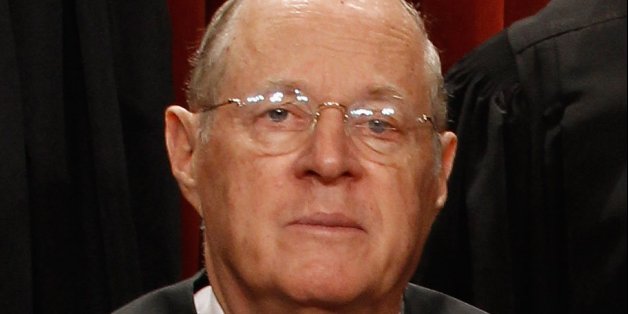 .
Justice Anthony Kennedy announced Wednesday that he is retiring, giving President Trump a critical opportunity to move the Supreme Court more solidly to the right in what promises to be an epic confirmation fight.
The 81-year-old senior associate justice informed the White House in a letter of his intention to step down from the high court after 30 years, effective July 31. Rumors of another vacancy have reverberated across Washington in recent months, and it comes a year after Kennedy's former law clerk Justice Neil Gorsuch, took over the seat occupied by the late Justice Antonin Scalia.
Trump, reacting to the news, called Kennedy a "great justice" and said he'd begin the search for a replacement immediately…
MORE
.
—————————————————————————————
.
Trump-Hating FBI Agent Peter Strzok Gives Closed-Door Deposition To House Judiciary Committee – Gateway Pundit
Trump-hating FBI official Peter Strzok was issued a subpoena last week and ordered to appear before the House Judiciary Committee for a deposition Wednesday. It is a closed-door deposition.
Last week, House Judiciary Chairman Bob Goodlatte revealed a subpoena had been prepared for Peter Strzok and was 'on the way.'
Chairman Goodlatte followed through and issued a subpoena to Peter Strzok on Friday demanding he appear before the House Judiciary Committee next Wednesday morning for a deposition.
Rep. Jim Jordan (R-OH) headed over to Strzok's deposition to ask him questions. Jordan tweeted: Heading to the Peter Strzok deposition. We have lots of questions that need answers.
Jim Jordan wants to know why Strzok was in London and who he spoke to. 'Did he meet with dossier author Christopher Steele?' asked Jordan…
MORE
.
—————————————————————————————
.
RINO Ryan's Amnesty Bill Fails Miserably In House – Breitbart
.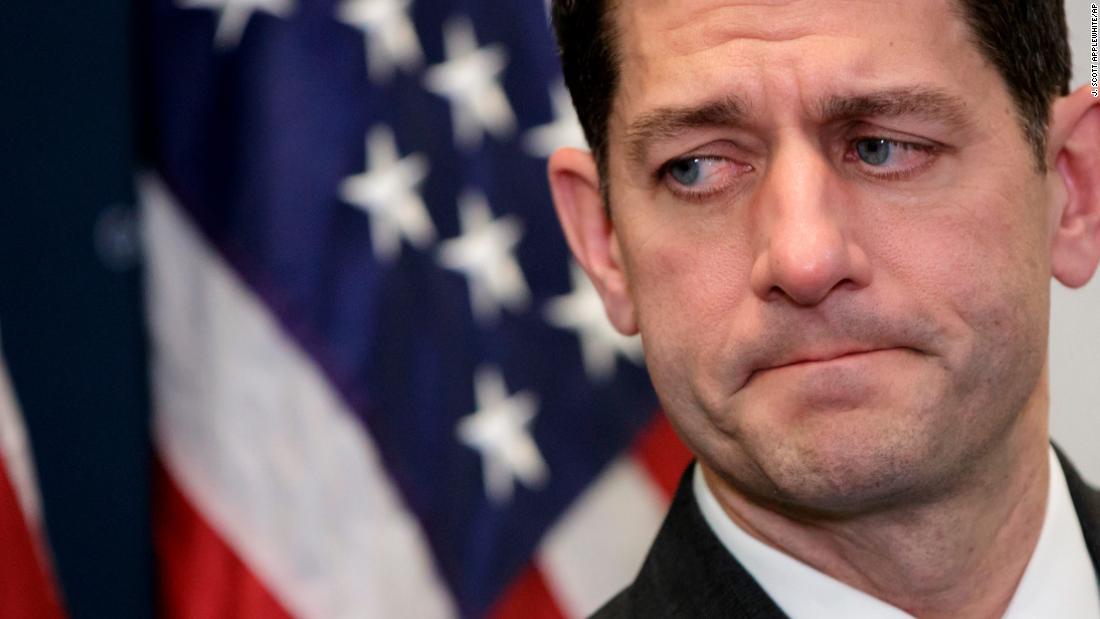 .
The Paul Ryan amnesty bill failed to pass through the House on Wednesday and garnered fewer votes than the Trump-endorsed Goodlatte immigration bill.
The House failed to pass the Ryan amnesty bill, otherwise known as the Border Security and Immigration Reform Act (H.R. 6136), with a vote tally of 301 against the bill and 121 for the amnesty bill. At least 111 Republicans voted against the Ryan amnesty legislation. No Democrats voted for the legislation.
Breitbart News reported that the Ryan amnesty bill could become the largest amnesty bill in American history. Rosemary Jenks, a NumbersUSA government affairs director, noted that the bill would grant amnesty to nearly 3.5 million Deferred Action for Childhood Arrivals (DACA) illegal aliens…