.
Canada Has Detained More Mexicans In First Two Months Of 2017 Than In All Of 2016 – CBC
The Canada Border Services Agency detained more Mexican migrants in the first two months of 2017 than it did in all of 2016, new statistics show.
According to the CBSA, 444 Mexicans had been detained in Canada as of March 9.
In 2016, 410 Mexicans were held by Canadian border officials.
The spike comes immediately after Canada's federal government lifted its visa requirement for Mexican citizens in December. In January alone, 70 Mexicans made refugee claims upon arriving in Canada.
At that time, Conservative Foreign Affairs critic Peter Kent told CBC News the change was not surprising.
"We anticipated there would be, if not an immediate spike, a surge, and it seems that is what's happening."
Many Mexicans looking north have shifted their focus from the United States to Canada as President Donald Trump vows to crack down on America's undocumented immigrants, about half of whom are Mexican…
MORE
.
—————————————————————————————
.
Trump Administration To Boycott U.N. Human Rights Council Over Anti-Israel Agenda – Washington Free Beacon
.

.
The Trump administration will boycott the United Nation's Human Rights Council, or UNHRC, due to its efforts to advance an anti-Israel agenda, according to senior administration officials familiar with the effort who spoke to the Washington Free Beacon.
The UNHRC, which includes member countries cited for mass human rights abuses, is poised on Monday to adopt at least five anti-Israel resolutions, prompting outrage in the Trump administration over what officials described as the council's unjust bias against the Jewish state.
The action on these items has prompted the Trump administration to boycott the council and refuse to attend the Monday meeting, according to administration officials apprised of the situation who spoke with the Free Beacon…
MORE
.
—————————————————————————————
.
House Intelligence Chairman: 'No Evidence Of Collusion' Between Trump Camp, Russia – The Hill
House Intelligence Committee Chairman Devin Nunes (R-Calif.) on Sunday said he's seen no evidence of collusion between President Trump's campaign and Russia.
Nunes was asked during an interview on "Fox News Sunday" if he has seen any evidence of any collusion between "Trump world" and Russia to swing the 2016 presidential election.
"I'll give you a very simple answer: 'No,' " Nunes said.
"Up to speed on everything I have up to this morning. No evidence of collusion."
Nunes was also asked whether he thinks there are elements inside the intelligence community or FBI leaking information to undercut the Trump presidency.
"It's pretty clear that that's happening," he said.
"There's even been stories written about it in numerous newspapers talking about how they said they left breadcrumbs around to hurt the Trump administration."
When pressed again on whether he believes there are people inside these intelligence community leaking information, Nunes said he doesn't "think so anymore."…
MORE
.
—————————————————————————————
.
Smoothly But Warily, U.S. And China Stick To Script In Tillerson Visit – Reuters
.

.
Despite a long list of potential pitfalls, U.S. Secretary of State Rex Tillerson's visit to China, the first by a senior member of the Trump administration, passed off relatively smoothly although there were no tangible gains to show.
On the positive side, there was none of the awkwardness of the kind seen in Washington as President Donald Trump and German Chancellor Angela Merkel held the first summit meeting between two of the West's biggest allies.
Even a tweet from Trump criticizing China the night before Tillerson landed in Beijing did not, at least in public, create any discord.
As Tillerson wrapped up his visit on Sunday, Chinese President Xi Jinping praised his "active efforts" in making a smooth transition of the U.S.-China relationship to the Trump era…
MORE
.
—————————————————————————————
.
Obama IRS Rushed Like A Bat Out Of Hell To Give Satanist Group Tax-Exempt Status – Matthew Vadum
The Obama administration sicked the Internal Revenue Service on Tea Party and conservative groups and slow-walked their applications for tax-exempt status, an important attribute for any new nonprofit organization.
But good-government group Judicial Watch discovered that Obama's IRS granted a Satanist group – yes, Devil-worshippers – official nonprofit status in a mere 10 days from start to finish. Maybe Saul Alinsky paid tribute to Lucifer in Rules for Radicals for a reason.
The Somerville, Mass.-based nonprofit is called Reason Alliance. It carries on business in Washington State as the Satanic Temple of Seattle.
The Reason Alliance "applied for tax-exempt status on October 21, 2014 and received it on October 31, 2014," according to documents Judicial Watch obtained from the U.S. Department of the Treasury. The group is focused on setting up chapters of the After School Satan Club…
MORE
.
—————————————————————————————
.
In First 2 Months, Trump Has Reduced The Debt By $100 Billion; Obama Increased It By $400 Billion – Gateway Pundit
.

.
On January 20th, the day of President Trump's Inauguration, the U.S. Debt stood at $19,947 billion. As of March 16th, the most recent date for U.S. debt reporting, the U.S. Debt stands at $19,846 billion. President Trump has cut the U.S. Debt burden by over $100 billion and 0.5% in the first two months since his inauguration.
By comparison, under President Obama, the U.S. Debt burden increased by more than $400 billion after his inauguration through March 19th 2009, his first two months in office. Obama increased the U.S. Debt by 3.9% during this time period and signed the trillion dollar 'Stimulus' bill which is widely considered a colossal failure and waste of US tax dollars as well.
The failed 'Stimulus' was the major piece of legislation in Obama's first year leading to Obama's first year deficit of $1.4 trillion…
MORE
.
—————————————————————————————
.
Trump Holds VA Meeting At Mar-A-Lago Saturday Night – Palm Beach Post
The White House said President Donald Trump held a meeting to discuss the Department of Veterans Affairs while at Mar-a-Lago Saturday night.
"This evening President Trump had another meeting, including dinner, concerning the Department of Veterans Affairs and how to turn it around for the benefit of our great veterans," the White House said in a summary of Trump's day. "Great progress is being made and will be reported on in the future."
Trump had said Friday that the meeting was scheduled for that evening at his "Southern White House." A White House spokeswoman later told The Palm Beach Post that the meeting would not happen at that time.
Though the statement sent Saturday night by the White House did not mention with whom Trump met, pool reports earlier in the day showed the president met with Marvel Entertainment CEO Ike Perlmutter before the pair had dinner with first lady Melania Trump and Perlmutter's wife, Laura…
MORE
.
—————————————————————————————
.
President Trump Surprises Supporters With Invite To Mar-A-Lago – WPTV
.

.
Saturday marked a day full of Presidential and Vice Presidential motorcades traveling back and forth across Palm Beach County.
For the first time since taking office, President Donald Trump and Vice President Mike Pence are visiting Palm Beach at the same time.
Supporters gathering to watch the President's motorcade return from his golf course to Mar-a-Lago got the surprise of a lifetime Saturday afternoon.
A small group had lined up on Bingham Island with signs and flags.
"We waved to him, the cars went by really fast, and we were just sitting down talking about the events of the day," said Valeria Bianco…
MORE
.
—————————————————————————————
.
Judicial Watch Sues For Info On Clinton Tarmac Meeting With Lynch – Washington Standard
Watchdog group Judicial Watch has filed a lawsuit to gather information about the infamous tarmac meeting between former President Bill Clinton and then-Attorney General Loretta Lynch that took place in Phoenix, Arizona on June 27, 2016, a meeting which took place just ahead of FBI Director James Comey's admission that Hillary Clinton committed a federal crime with her illegal private email server, but would not seek an indictment.
In the four-page complaint, Judicial Watch mentions their first attempt on June 29, 2016 via a Freedom of Information Act request to obtain the following:
* Any and all records and/or transcripts of a meeting held between Attorney General Loretta lynch and former President Bill Clinton on June 28, 2016.
* Any and all records of communication sent to or from officials in the Office of the Attorney General regarding the meeting held between Attorney General Loretta Lynch and former President Bill Clinton on June 28, 2016…
MORE
.
—————————————————————————————
.
Trey Gowdy Fights Tears As He Vows To Destroy Elite Pedophile Ring – Your News Wire
.

.
Trey Gowdy fought back tears in Congress as he put the elite pedophile ring on notice, warning that anyone who dares interfere with his child exploitation investigation will be forced to publicly explain why they are obstructing it.
On the first day back at Congress, Gowdy delivered an emotionally charged speech, discussing child sex abuse cases and the mental images that have been scarred on his brain after seeing material related to the investigation into the pedophile rings that have infiltrated Washington D.C.
Addressing a detective charged with heading the investigation, Gowdy said: "I want you to give me a list of the providers that are giving you a hard time. We are going to have another [hearing] here…
MORE
.
—————————————————————————————
.
Suspect Detained After Driving Up To White House Checkpoint And Claiming To Have An Explosive Device – Daily Mail
A man has been detained after driving up to a security checkpoint at the White House and claiming he had an explosive device inside, authorities have said.
Officials stopped the car Saturday night, about a quarter-mile from President Trump's executive residence.
The incident marks the third safety scare in eight days at the White House, raising concerns about lapses in security under the Secret Service's watch.
Earlier Saturday, someone jumped a low metal barrier just outside a White House fence. About a week earlier a man breached an outer perimeter fence and scaled a vehicle gate to gain entry to the White House grounds and was said to have spent 16 minutes on the property before he was stopped.
A vehicle approached the White House around 11 pm Saturday and was deemed suspicious, a Secret Service spokesperson told Fox News about the latest reported breach…
MORE
.
—————————————————————————————
.
An FBI-Investigated Islamist Takes Over The Vermont Democrats – Daniel Greenfield
.

.
Vermont Democrats have something else to celebrate besides the creation and failure of the first statewide socialized medicine system in America. Recovering from that glorious triumph, Vermont Democrats have elected their first Muslim state party chairman.
The lucky fellow is Faisal Gill who called his victory a rebuke of President Trump. "To have a Muslim and immigrant to be the state party chair sends a really strong message to Trump and his type of politics that this is not where the country is at."
Gill's election doesn't send much of a message about where America is at. But it certainly sends a message about where the Democrats are at.
Back when Gill was playing a Republican, courtesy of Grover Norquist, left-wing media outlets like Salon were willing to report on his troubling Islamist ties…
MORE
.
—————————————————————————————
.
Democrat Mayor From Ohio Pleads Guilty To Multiple Counts Of Child Rape – WCMH
Former Hubbard, Ohio mayor Richard Keenan, who now admits to raping a young child, is facing life behind bars.
He was visibly shaken Friday as he changed his plea to guilty on 20 counts of sex crimes, including eight counts of rape. Keenan agreed to a life sentence with the eligibility of parole after ten years.
According to court documents, the abuse began as early as September 2013 when the victim – who Keenan knew – was just 4 years old.
"It gives the victim some closure. Obviously, keeps this young child from having to testify and I think it's a good result given all the facts and circumstances," said Assistant Prosecutor Gabe Wildman.
He said prosecutors have a responsibility to do what's best for the victim and that they accomplished that Friday.
"Not bringing her in here to have to testify in the small courtroom with this man in there as well."
Keenan's family was emotional. They lashed out at reporters after the hearing and tried to block him from the camera's view…
MORE
.
—————————————————————————————
.
Rock 'N' Roll Pioneer Chuck Berry Dead At 90 – Reuters
.

.
Chuck Berry, who duck-walked his way into the pantheon of rock 'n' roll pioneers as one of its most influential guitarists and lyricists, creating raucous anthems that defined the genre's sound and heartbeat, died on Saturday at his Missouri home. He was 90.
Police in St. Charles County, outside St. Louis, said they were called to Berry's home by a caretaker and found him unresponsive. Efforts to revive him failed and he was pronounced dead at 1:26 p.m. local time.
Considered one of the founding fathers of rock 'n' roll, Charles Edward Anderson Berry was present at its infancy in the 1950s and emerged as its first star guitarist and songwriter – a nearly 30-year-old black performer whose style electrified young white audiences and was emulated by white performers who came to dominate American popular music…
MORE
.
—————————————————————————————
.
Secretary Of State Tillerson To Propaganda Media: Go Pound Sand – USA Politics Today
Rex Tillerson is a no nonsense kind of man just like President Trump and this is exactly why he was chosen for such an important position.
Secretary of State Tillerson also isn't going to take any of the media's BS and lies either because he just shut them out of his plane!
Tillerson was asked why he banned the press from his plane while traveling the world and his response has left the media completely silenced.
His answer was simple and to the point. "I spend my time working on this airplane."
Finally we have a Secretary of State that puts his job over getting face time with the press.
The press of course was completely taken back because they have never experienced this before.
Tillerson had more to say on the issue and from what he said it doesn't appear that the press will get much face time with the busy man…
MORE
.
—————————————————————————————
.
Disgraced Starbucks CEO Steps Down – Truthfeed
.

.
Disgraced CEO Howard Schulz is stepping down as Starbucks CEO.
This move comes as the Starbucks brand is being hammered into the ground by Schultz's controversial comments and anti-American pledge to hire 10 thousand refugees.
The company is facing backlash, boycotts, and recent polling shows Americans do not approve of the liberal agenda being pushed by Schultz and the overpriced coffee company.
Of course, liberals will spin this as a positive, saying Schultz is staying on as "executive chairman."
However, the truth is, Schultz's wild liberal propaganda has negatively impacted the company, and having him at the helm is only causing further damage…
MORE
.
—————————————————————————————
.
IBM To Hire 2,000 Veterans After Meeting With Trump – Breitbart
The Trump jobs boom continues, with computer giant IBM announcing that it is set to hire 2,000 veterans of the U.S. Military after a meeting with President Donald J. Trump.
IBM CEO Ginni Rometty, who serves on Trump's business advisory board, is to announce the new plans on Friday.
The company intends to open 20 new P-TECH schools in the U.S. and will retrain and certify the veterans over a four-year period, Axios reported.
Many of the veterans will be trained in the use of IBM's software programs used by law enforcement, cybersecurity, and national security agencies.
IBM joins a growing list of companies announcing major expansion in the age of Trump. The list includes 45,000 jobs announced by Exxon Mobil, 10,000 new jobs at Kroger, 10,000 jobs at Walmart, another 10,000 jobs to be offered by U.S. Steel, and 50,000 by SoftBank Telecommunications, among many others…
MORE
.
—————————————————————————————
.
Trump Says U.S. Must Be Paid More To Defend Germany – Fox Business
.

.
President Donald Trump said Saturday that Germany owes "vast sums of money" to NATO and the U.S. "must be paid more" for providing defense, reiterating his stance that European allies need to meet their end of the bargain if they are to continue benefiting from the military alliance.
Trump's tweet from his Florida resort, where he is spending the weekend, came the day after his first meeting with Germany's leader.
"Despite what you have heard from the FAKE NEWS, I had a GREAT meeting with German Chancellor Angela Merkel," the president wrote. "Nevertheless, Germany owes… vast sums of money to NATO & the United States must be paid more for the powerful, and very expensive, defense it provides to Germany!"…
MORE
.
—————————————————————————————
.
Laptop With "Highly Sensitive" Trump Data, Clinton Email Probe Info Stolen From Secret Service Agent – Zero Hedge
Even when Hillary Clinton is no longer running for president, laptop "accidents" continue to follow her.
As regular readers will recall, shortly before the election, the FBI revealed that a laptop containing some of Hillary Clinton's emails mysteriously disappeared in transit, while several months later, another laptop belonging to Anthony Weiner just as mysteriously was found to contain emails between his then-wife Huma Abedin and her boss, Hillary.
The laptop in question prompted the FBI to reopen its probe into Hillary Clinton's emails just days before the presidential election.
Now, according to the New York Daily News which cites police sources, a laptop computer containing information about the Hillary Clinton email investigation, as well as floor plans for Trump Tower and other national security information, was stolen from a Secret Service agent's vehicle in Brooklyn…
MORE
.
—————————————————————————————
.
Google Lets Anti-Semitic Videos Stay On YouTube – The Times
.

.
Google is failing to remove virulent antisemitic content from its YouTube video platform in an apparent breach of its own guidelines and the law.
Havas, one of the world's biggest advertising agencies, pulled hundreds of UK clients out of Google's advertising network yesterday after revelations in The Times that taxpayers and big brands were unwittingly funding extremists through adverts. Dozens of other brands have also withdrawn their business.
The full scale of Google's failure to tackle hate speech can be revealed today, with fresh analysis showing that more than 200 antisemitic videos are hosted on YouTube.
In some cases, the offensive videos were uploaded years ago and have attracted hundreds of thousands of views…
MORE
.
—————————————————————————————
.
House Passes Bill To Stop VA From Infringing On Veterans' Right To Own Guns – Western Journalism
The House of Representatives on Thursday took the first step in scrapping a law that denies thousands of veterans the ability to own a gun.
The House voted 240-175 for the Veterans Second Amendment Protection Act to go to the Senate. The White House has signaled that President Donald Trump will sign the legislation if it passes the Senate.
The bill would end the current practice under which the Department of Veterans Affairs rules that veterans who cannot manage their financial affairs are automatically entered into National Instant Criminal Background Check System as unable to own a gun.
The bill would require a judge to assess the veteran to determine if he or she is truly a threat to anyone before the veteran is added to the database.
The bill's supporters said there is no connection between fiscal acuity and gun ownership…
MORE
.
—————————————————————————————
.
Principal Recruits Students For Secret 'Gay' Club – WorldNetDaily
.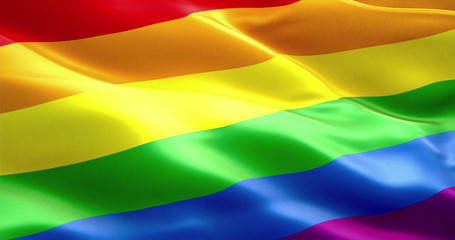 .
Faculty and staff members at a charter school in Sandpoint, Idaho, set up a clandestine student "gay" club, recruited students for it and concealed their activism from the affected students' parents apparently in violation of federal law, according to letter from the nonprofit legal organization Liberty Counsel.
Consequently, Liberty Counsel will "take further action to prevent irreparable harm to the rights of our clients, as well as the parents of other children whom the school is recruiting in the absence of their parents' knowledge and permission," the group says in a letter to school officials from Richard L. Mast Jr.
Principal Mary Jensen of Forrest Bird Charter School, which runs middle and high school operations, "admitted the secrecy under which school staff and others had operated," Liberty Counsel says…
MORE
.
—————————————————————————————
.
Australian Teacher Quits After Islamic Students Threaten To Behead Her – Heatstreet
Teachers at a primary school in Sydney, Australia have been threatened with beheading and other violence from young Islamic students, prompting one of them to quit her job.
Students as young as those in Year 5, according to the Daily Telegraph, are making the violent threats and pressuring others to read the Koran at Punchbowl Public School in Sydney.
Documents given to the newspaper allege that three staff members have taken a leave of absence owing to stress, received counselling and been awarded compensation after bullying from Islamic students.
One female teacher reportedly quit her job after it got too much for her. She claims she quit after receiving death threats to her family from her year 5 and 6 students, with some saying they would behead her.
The teacher also said she made numerous complaints back in 2014 about the extraordinary behavior in the class…
MORE
.
—————————————————————————————
.
Sean Spicer Destroys ABC Reporter With Facts About Trump Wiretapping – USA Politics Today
.

.
ABC's Jonathan Karl tried to take a shot at Sean Spicer and then immediately regretted it!
He tried to make the claim that Obama didn't wiretap Trump Tower during the election and then Sean Spicer went off on him for his lies. Sean Spicer then proceeded to use the mainstream media's own words against them.
Spicer proceeded to completely destroy Jonathan Karl for 12 minutes. Watch Spicer just completely unload on these people. This man the only person standing between President Trump and the lies of the mainstream media.
Let's give him a round of applause for trying to show basic logic and common sense to the lying media…