.
Appeals Court Upholds Ohio Law To Defund Planned Parenthood Abortion Mills – The Hill
.

.
A federal appeals court on Tuesday ruled that Ohio is able to defund Planned Parenthood clinics because they perform abortions.
Eleven judges on the 6th Circuit Court of Appeals ruled that an Ohio law prohibiting state health department funding from going to any provider who offers "non-therapeutic abortions" does not violate the Constitution, "because the affiliates do not have a due process right to perform abortions."
The court ruled 11-6 that the ban does not pose an undue burden on a woman's right to an abortion. Women have a right to an abortion, but Planned Parenthood affiliates do not have a constitutional right to perform abortions, the court said…
MORE
.
—————————————————————————————
.
The Federal Reserve: A Failure Of The Rule Of Law – Alexander W. Salter
"Money is power." We've all heard this aphorism many times before. Too often it's a lazy shorthand dismissal of the finding of mainstream economics, which show that the pursuit and possession of money often entails innocuous or even beneficial consequences for society.
Dr. Johnson was right after all: "There are few ways in which a man can be more innocently employed than in getting money." But there are some contexts in which the saying is apt. An obvious case is the Federal Reserve.
The Fed has a monopoly on the creation of base money, the fundamental asset underlying the banking and financial system. And over decades, with each instance of financial turbulence, the Fed has become less constrained in how, when, and why it creates base money.
Since the Great Recession, the Fed has been able to bestow purchasing power, liquidity, and solvency on just about any financial organization it pleases. If that isn't power, there's no such thing…
MORE
.
—————————————————————————————
.
Vermont Town Swears In Goat As New Mayor – New York Post
.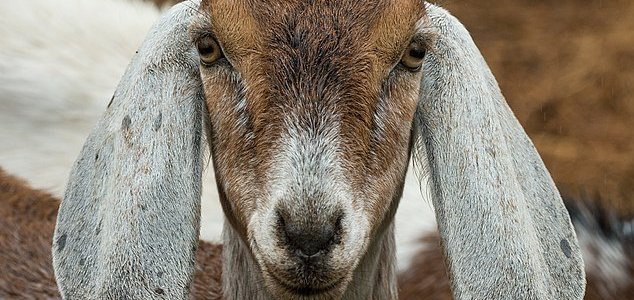 .
Lincoln, a 3-year-old goat, was elected last week as Fair Haven, Vermont's, pet mayor with 13 votes, according to The Rutland Herald. Following her swearing-in ceremony Tuesday, the Nubian goat's first act in office raised some eyebrows.
Lincoln couldn't wait for a bathroom and defecated on the ground, the Burlington Free Press reported. The police chief was reportedly quick to grab a broom and dust pan to clean up the mess before her approval rating could go down with constituents.
The goat narrowly beat out a dog named Sammie Viger, a Samoyed, who came in second with an impressive 11 votes. A total of 53 ballots were cast and 16 animals were submitted for consideration for the highly coveted position…
MORE
.
—————————————————————————————
.
Woman Has Anaphylactic Reaction To Semen In First Reported Case Of Its Kind – Science Alert
Sex is supposed to be fun. Throwing up and breaking out into hives after having sex with your partner is decidedly not fun, but that's what recently happened to a 31-year-old woman in Spain. By the time she showed up at the emergency room of the General University Hospital of Alicante, she was vomiting profusely, had shortness of breath, and her entire body was covered in hives.
The doctors diagnosed her with a moderate anaphylactic reaction, and tried to figure out what had caused it.
Their only clue: the patient's reaction had started after having unprotected sex with her male partner, which involved "oral ejaculation" according to the case report.
Most people may not know this, but one can actually be allergic to semen. Known as seminal plasma hypersensitivity, it's a rare allergic reaction that mostly affects women. What we call 'semen' is actually a pretty complex mixture that includes seminal plasma…
MORE
.
—————————————————————————————
.
Pittsburgh Man Accused Of Choking Driver For Singing Christmas Songs In March – Circa
.

.
A Pittsburgh man is in jail, accused of choking another man to make him stop singing Christmas songs. According to KDKA-TV, 25-year-old Clayton Lucas was a passenger in a van when he allegedly reached around a seat and choked the driver for his yule singing.
Police were flagged down and directed to the vehicle parked on the shoulder of an exit ramp, where two men were out of the car. Police spoke to the men, heard the story and attempted to handcuff Lucas. When he wouldn't listen, police swept his feet to control the situation.
The driver told police his air and blood were restricted by the choking to the point that he was about to pass out. Police said the man's neck was red and his eyes were bloodshot. At last report, Lucas was in Allegheny County Jail in Pittsburgh…
MORE
.
—————————————————————————————
.
160 Pounds Of Meth, Fentanyl Seized At Arizona Border – Breitbart
U.S. Customs and Border Protection (CBP) officers seized approximately 100 pounds of methamphetamine, 55 pounds of cocaine, 5 pounds of fentanyl, and 2 pounds of heroin worth $1.7 million last week during three vehicle inspections at the Arizona border.
The alleged seizures resulted in the arrests of two U.S. citizens and one Mexican national.
The initial incidents occurred last Wednesday morning during a vehicle inspection when CBP officers assigned to the Port of Nogales Dennis DeConcini Crossing contacted a 57-year-old U.S. citizen from Coolidge, Arizona, in a Saab. Officers referred the male driver to a secondary inspection station where a K-9 alerted to odors.
Officers discovered 35 pounds of methamphetamine ($104,000), five pounds of fentanyl ($75,000), and more than two pounds of heroin ($60,000). The driver was arrested and turned over to the custody of U.S. Immigration and Customs Enforcement's Homeland Security Investigations…
MORE
.
—————————————————————————————
.
Former NYPD Commissioner Calls For Obstruction Investigation Into Clinton Email Probe – Breitbart
.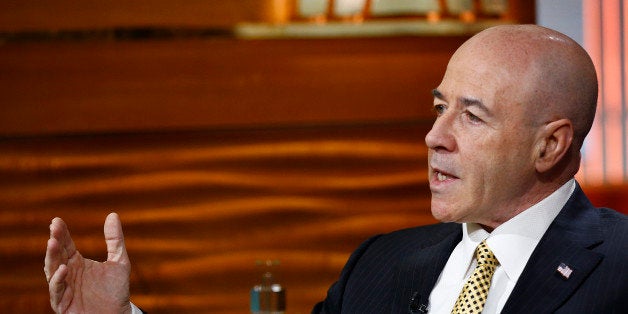 .
Former NYPD Commissioner Benard Kerik warned Wednesday that Americans will "never have faith" in the U.S. government until the FBI's handling of the Hillary Clinton email probe is investigated for obstruction of justice.
Kerik's remarks came in response to transcripts showing former FBI legal counsel Lisa Page testified to Congress that the Department of Justice ordered the FBI not to charge Clinton with "gross negligence" for mishandling classified information.
On Tuesday, House Judiciary Committee member Rep. John Ratcliffe (R-TX) posted a transcript excerpt of Page's 2018 July testimony to social media in which she made the explosive admission to him…
MORE
.
—————————————————————————————
.
Senate Republicans Confirm Neomi Rao To Succeed Brett Kavanaugh On DC Court Of Appeals – Daily Caller
The Senate confirmed Neomi Rao to succeed Justice Brett Kavanaugh on the U.S. Court of Appeals for the District of Columbia Circuit early Wednesday afternoon.
The 53-46 vote followed party lines. Rao overcame Democrats who opposed her nomination in view of opinion pieces she wrote for a college newspaper as an undergraduate at Yale and social conservatives who expressed misgivings about her views on social issues.
"Neomi Rao's experience and intellect make her uniquely qualified to fill Justice Kavanaugh's shoes on the D.C. Circuit," Carrie Severino, chief counsel of the Judicial Crisis Network, said in a statement. "Rao will fairly apply the law and honor the Constitution; she'll be a phenomenal judge serving on one of our nation's highest courts."
The D.C. Circuit is often styled the second most powerful court in the nation because its docket encompasses high-profile regulatory and separation of powers disputes. The court is also something of a farm team for the Supreme Court…
MORE
.
—————————————————————————————
.
Leftist Governor Of California Ignores Will Of The People, Signs Moratorium On State Executions – Associated Press
.

.
The 737 inmates on the nation's largest death row got a reprieve from California Gov. Gavin Newsom on Wednesday when he signed an executive order placing a moratorium on executions.
Newsom also withdrew the lethal injection regulations that death penalty opponents already have tied up in courts and moved to shutter the new execution chamber at San Quentin State Prison that has never been used.
"It's a very emotional place that I stand," Newsom told reporters after signing the order. "This is about who I am as a human being, this is about what I can or cannot do; to me this was the right thing to do."…
MORE
.
—————————————————————————————
.
Full List Of Celebrities, Coaches And Others Charged In College Bribery Scheme – Fox News
Dozens of people were charged Tuesday in a scheme in which wealthy parents allegedly bribed college coaches and other insiders to get their children into some of the nation's most selective schools. Below is a list of the suspects:
William Rick Singer, 58, of Newport Beach, Calif., owner of the Edge College & Career Network and CEO of the Key Worldwide Foundation, was charged in an Information with racketeering conspiracy, money laundering conspiracy, conspiracy to defraud the United States, and obstruction of justice.
Mark Riddell, 36, of Palmetto, Fla., was charged in an Information with conspiracy to commit mail fraud and honest services mail fraud as well as conspiracy to commit money laundering.
Rudolph "Rudy" Meredith, 51, of Madison, Conn., the former head women's soccer coach at Yale University, was charged in an Information with conspiracy to commit wire fraud and honest services wire fraud as well as honest services wire fraud…
MORE
.
—————————————————————————————
.
Christian Student Suspended For Posting Bible Verses In Response To LGBT Posters – Christian Post
.

.
A Christian high school student in Ohio was suspended last week after she posted Bible verses on lockers and walls after she saw LGBT pride flags and posters decorating the halls of her school.
Last Friday, mother Tina Helsinger posted a video to her Facebook page featuring her daughter, Gabby, explaining how she ended up being sentenced to an in-school suspension at Lebanon High School.
"So on Thursday when I got to school, I see that there were pride flags, posters around my school," Gabby explained in the video. "And I felt the need to write down some Bible verses so I could put them around my school. And I wrote them down and I put them around my lockers, the walls."…
MORE
.
—————————————————————————————
.
Study: Migrants Using Nearly Two Times The Welfare Of Native-Born Americans – Breitbart
Households headed by foreign noncitizens living in the United States, including legal and illegal aliens, use nearly twice as much welfare as native-born Americans, research finds.
In recently released research by the Center for Immigration Studies (CIS), analysts discovered that about 63 percent of noncitizen households, those who live legally and illegally in the U.S., use some form of public welfare while only about 35 percent of native-born American households are on welfare.
Likewise, roughly 50 percent of naturalized citizens – those who legally immigrated to the country and became citizens – use taxpayer-funded welfare, as well as about 55 percent of all households headed by legal immigrants, those who are naturalized citizens and those who are not yet citizens.
Noncitizen households are more than twice as likely to use food welfare programs and Medicaid when compared to native-born American households. Only about 21 percent of native-born American households use food welfare programs and 23 percent use Medicaid…
MORE
.
—————————————————————————————
.
Theresa May's Brexit Deal Crushed By MPs Again, Leaving UK No Closer To Quitting EU After 993 Days – The Sun
.

.
Britain was tonight plunged into chaos once again as MPs voted to kill off Theresa May's Brexit deal by 391 votes to 242. Now 993 days after the referendum, and with just 17 days before Brexit, Brits are still in the dark about when or if we will ever leave the EU.
Furious MPs blasted the uncertainty – saying the "wretched soap opera of Brexit continues" as the country heads "back to square one". And Cabinet ministers were summoned for a crisis meeting at No10 to work out how to move forward.
Parliament has repeatedly voted against Mrs May's strategy for leaving the EU on March 29 – tonight the Commons laughed and cheered after the the fresh chaos was confirmed. But without a clear alternative on the table, the latest defeat opens the door to a range of wildly different outcomes…
MORE
.
—————————————————————————————
.
Ocasio-Cortez Blames Pipeline That Hasn't Been Built Yet For An Oil Spill – Daily Caller
Democratic New York Rep. Alexandria Ocasio-Cortez blamed the Keystone XL pipeline for leaking about 5,000 barrels of oil in rural South Dakota about two years ago. There's just one problem: The Keystone XL pipeline has not been built yet.
During a House hearing Tuesday, Ocasio-Cortez claimed that "Keystone XL, in particular, had one leak that leaked 210,000 gallons across South Dakota" while she questioned Wells Fargo president and CEO Timothy Sloan.
Ocasio-Cortez probably confused the Keystone XL pipeline with the Keystone pipeline, which has been operating since 2010. Keystone XL is still under construction, but would also bring oil sands from Canada to Nebraska where it would connect to existing pipeline.
Environmentalists spent years opposing the Keystone XL pipeline, filing court challenges and successfully lobbying former President Barack Obama to personally reject the project in late 2015. President Donald Trump reversed that decision in early 2017, but Keystone XL's progress has since been delayed by activist lawsuits…
MORE
.
—————————————————————————————
.
Venezuelan Opposition Leader Juan Guaido Calls Out U.S. Democrats Ocasio-Cortez And Ilhan Omar Over Horrors Of Socialism – Gateway Pundit
.

.
Venezuelan Opposition leader Juan Guaido joined FBN's Trish Regan to discuss the latest crisis in his home country. The U.S. and over 50 countries recognize Juan Guaido as the acting President of Venezuela since January 2019. Failed Socialist tyrant Nicolas Maduro refuses to step down after tainted elections and an economy that has completely crashed.
During his discussion with Trish Regan Juan Guaido told those on the far left, including Rep. Alexandria Ocasio-Cortez of New York and Rep. Ilhan Omar of Minnesota, that the root of Venezuela's humanitarian crisis is directly tied to socialism.
Guaido invited Socialist mouthpiece Ocasio-Cortez and Ilhan Omar to travel to Venezuela and see the fruits of Socialism…
MORE
.
—————————————————————————————
.
Dozens Of Smarmy Douchebags Charged In Sweeping College Admissions Bribery Scam – WBUR
Hollywood actresses Felicity Huffman and Lori Loughlin were charged along with nearly 50 other people Tuesday in a scheme in which wealthy parents bribed college coaches and insiders at testing centers to get their children into some of the most elite schools in the country, federal prosecutors said.
Authorities called it the biggest college admissions scam ever prosecuted by the U.S. Justice Department.
"These parents are a catalog of wealth and privilege," Massachusetts U.S. Attorney Andrew Lelling said at Boston federal court in announcing the $25 million bribery case against 50 people in all.
At least nine athletic coaches and 33 parents were among those charged in the investigation, dubbed Operation Varsity Blues. Dozens, including Huffman, were arrested by midday Tuesday…
MORE
.
—————————————————————————————
.
Judicial Watch Sues For Deputy AG Rod Rosenstein's Communications During Time Of Comey Firing, Mueller Appointment – Judicial Watch
.

.
Judicial Watch announced today that it filed a Freedom of Information Act (FOIA) lawsuit against the U.S. Department of Justice for all records of communications of Deputy Attorney General Rod Rosenstein between May 8 and May 17, 2017.
Judicial Watch filed the lawsuit after the DOJ failed to respond to a September 21, 2018, FOIA request (Judicial Watch v. U.S. Department of Justice (No. 1:19-cv-00481)). Judicial Watch seeks:
Any and all e-mails, text messages, or other records of communication addressed to or received by Deputy Attorney General Rod Rosenstein between May 8, 2017, and May 22, 2017…
MORE
.
—————————————————————————————
.
Representative Chip Roy Introduces Bill To Declare Specific Mexican Cartels As Foreign Terrorist Organizations – Breitbart
Two congressmen filed a bill in the House to direct the U.S. State Department to designate specific Mexican cartel factions as Foreign Terrorist Organizations (FTOs). The bill follows a letter from lawmakers to Secretary Mike Pompeo calling for the designations. President Donald Trump said he is considering the matter in an Oval Office interview on Monday.
"Cartels are the problem and it is time we started acting like it," Rep. Chip Roy (R-TX) said in a written statement. "My colleague Rep. Mark Green (R-TN) and I are asking Secretary of State Mike Pompeo to conduct a review in order to designate these specific Mexican drug cartels Foreign Terrorist Organizations (FTOs)."
The bill from the Republican representatives calls for the designation of the following cartel factions as FTOs:
* The Reynosa/Los Metros faction of the Gulf Cartel
* The Jalisco New Generation Cartel (CJNG)
* The Cartel Del Noreste (CDN) faction of Los Zetas…
MORE
.
—————————————————————————————
.
"Fucking Insane": Friends And Former Aides Dismiss De Blasio's Presidential Ambitions As "Idiotic" – Zero Hedge
.

.
In a primary field already crowded with also-rans and outsized egos, New York City Mayor Bill De Blasio – who has been aggressively courting the limelight during trips to Iowa and South Carolina instead of pleading with Jeff Bezos and fixing the subway – has earned a dubious distinction of being the candidate who literally nobody – not even his friends and staff – thinks should run.
To wit, Politico interviewed more than three dozen friends and staff who purportedly know De Blasio well or have worked with him in the past (or present), and their responses to the prospect of a De Blasio candidacy ranged from bemusement to outright ridicule.
One friend of Hizzoner said that, for De Blasio, running for president would be "idiotic."…
MORE
.
—————————————————————————————
.
Pelosi Says She's Opposed To Impeaching Trump: "He's Just Not Worth It" – Fox News
House Speaker Nancy Pelosi, D-Calif., revealed she's opposed to the impeachment of President Donald Trump in the absence of evidence that is "compelling and overwhelming and bipartisan."
"I'm not for impeachment," Pelosi told The Washington Post in an interview published Monday. "Impeachment is so divisive to the country that unless there's something so compelling and overwhelming and bipartisan, I don't think we should go down that path, because it divides the country. And he's just not worth it."
The speaker's remarks ran counter to sentiments expressed by some freshman members of her caucus, most notably Rep. Rashida Tlaib of Michigan, who vowed to Democratic activists that she would help "impeach the motherfucker" hours after she was sworn in this past January.
Despite her opposition to impeachment, Pelosi said Trump was "unfit" to be president "ethically," "[i]ntellectually," and "curiosity-wise."…
MORE
.
—————————————————————————————
.
Leftist Attorney General From Massachusetts Tries To Block Gun-Rights Lawsuit; Fails Miserably – Washington Free Beacon
.

.
On Friday, a federal judge denied Massachusetts attorney general Maura Healey's (D.) request that a suit filed against her decision to unilaterally redefine "assault weapons" be stayed.
Healey had requested the stay because she believes a parallel case against her 2016 decision to expand the definition of banned "assault weapons" should be decided first. U.S. District Court judge Timothy Hillman ruled the federal case deals with factors beyond those at hand in the state case.
"The Enforcement Notice warrants constitutional review for vagueness without reaching the state law issue," he wrote in his ruling…
MORE
.
—————————————————————————————
.
Looters Pillage Venezuelan Supermarkets As Crippling Blackout Hits Day 5 – Zero Hedge
Looting and violence are rapidly on the rise as Venezuela enters its fifth day without power across most of the country though some reports suggest as much as 30% of power has returned to parts of the capital city Caracas.
The UK Daily Mail has published a series of shocking photographs showing the aftermath of mobs looting supermarkets in Caracas as things turn desperate. The already politically unstable Latin American country was plunged into darkness after last Thursday night all but one of 23 states suffered mass blackouts.
As reports of approaching 20 or more deaths at hospitals attempting to operate with faulty back-up generators came in over the weekend, Reuters noted, "Electricity experts said that outage was most likely due to failures in the transmission system, and that the government lacks the equipment and staff to repair them."
Reuters further described "already-scarce food rotting in shops, homes suffering for lack of water and cell phones without reception."…
MORE
.
—————————————————————————————
.
Senate Confirms High-Priority Trump Judges Without Any Democrat Support – Breitbart
.

.
Senators confirmed three high-priority Trump judges to the federal appeals courts last week without a single Democrat voting for any of them, with one of those new judges replacing an irreplaceable conservative judicial icon, Judge Alice Batchelder.
The Senate confirmed Allison Jones Rushing on March 6 as a judge on the U.S. Court of Appeals for the Fourth Circuit, which covers five states in the middle of the Eastern Seaboard. The vote was 53-44. At age 37, Judge Rushing is the youngest appellate judge appointed by President Donald Trump.
A partner at powerhouse law firm Williams & Connelly, Rushing is an Evangelical Christian – a group that is underrepresented on the federal appeals bench – and a former law clerk both to Justice Neil Gorsuch (when he served on the Tenth Circuit appeals court) and Justice Clarence Thomas…
MORE
.
—————————————————————————————
.
The 1972 Progressive Pathway To Oblivion – Victor Davis Hanson
What is strange about the new envisioned progressive agendas for 2020 is that no serious Democratic presidential candidate next year could ever run on them.
Instead, what we will see over the next few months are insidious efforts to ignore, disown, or recant endorsements of Democratic candidates for president. And if not, Democrats will be trapped by their own rhetoric and virtue signaling – and end up going the full McGovern in 2020.
Venom. The new progressive Democratic Party is prepared for existential war. Vice President Mike Pence cannot be said to be a "decent guy." Senator Dianne Feinstein (D-Calif.) is old and in the way. America is not much above "garbage." Immigrants arrive crushed that the "propaganda" did not match the reality of a pathological America.
Yesterday's condemnations from Jeremiah Wright's pulpit sound mild today. In such a race to the bottom, expect in the next 22 months that each current slur and smear will be seen as counterrevolutionary within 24 hours…