VIA THE MAD IRISHMAN BLOG: https://irelander869603513.wordpress.com
---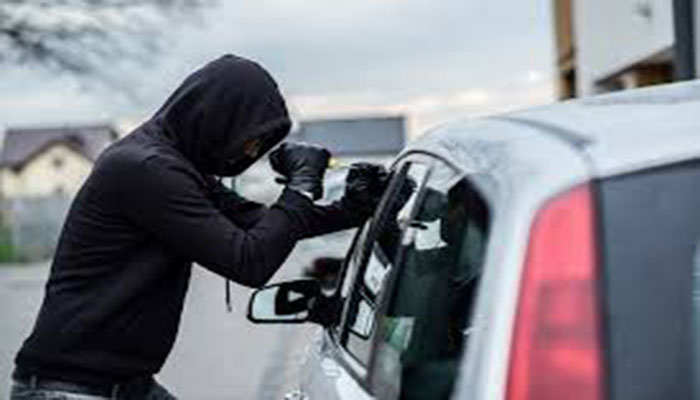 A recent video of an auto-burglary on a busy San Francisco street shows just how commonplace it is and how residents have become inured to the situation.
Tourist hot spots are popular places for car burglars. A recent smash-and-grab on Grant Avenue near Jackson Street in Chinatown took place within feet of bystanders. A driver gets into his car across the street, as the thief peers into the victim's car. Security video shows a pedestrian walking down the sidewalk and a woman trying to get inside a building, as the burglar looks around.
The thief smashes the back window, steals two bags and then goes back for more – all while people nearby carry on.
"It's out of control. We have people that are doing this – are breaking into cars in Nob Hill, then they go down to Fisherman's Wharf, then they come out here. Then they go to another part of the city and the police can't chase the cars, it's considered a misdemeanor," said Alan Byard, a San Francisco Patrol Special Police Officer.
As a patrol special officer, Byard is part of a neighborhood police force authorized in San Francisco's city charter. He patrols the Marina, where he has 172 residential clients. He added 20 just in the last month. He said the number one problem is car burglaries…
MORE: https://sanfrancisco.cbslocal.com/2021/12/08/san-francisco-auto-burglary-car-break-in-its-out-of-control/
---
A mother is outraged after her teenage child was bribed with pizza to get a COVID-19 jab and told to keep it secret from their parents.
The incident happened at Barack Obama Global Prep Academy in Los Angeles, Calif. where a 13-year-old boy was stuck with the vaccine after getting offered pizza. The mother, Maribel Duarte, is outraged that her son was stuck without her consent.
"I should have been involved," Duarte said in an interview with NBC Los Angeles. "The lady that gave him the shot and signed the paper told my son, 'Please don't say anything. I don't want to get in trouble.'"
"It hurt to know he got a shot without my permission, without knowing and without signing any papers for him to get the shot," she added.
Although Duarte is vaccinated herself, she did not want her son receiving the jab because of potential adverse reactions. The school administrators took the decision out of her hands as parental autonomy is attacked by the vaccine regime.
Attorney Jennifer Kennedy believes that the vaccine mandates that are being implemented on children by the Los Angeles Unified School District are unconstitutional.
"The LAUSD does not have the power to add a vaccine to the California school schedule,' she said. 'You couldn't do it if you were a podunk school district and you can't do it if you're LAUSD, the second largest district in the nation. You don't have that legal authority."…
MORE: https://bigleaguepolitics.com/student-at-barack-obama-academy-is-bribed-with-pizza-to-get-covid-jab-told-to-keep-it-secret-from-parents/
---
After receiving a tip from The Gateway Pundit correspondent Jordan Conradson, Project Veritas got to work on exposing grifter, Alex Stovall for who he really is.
Stovall is running for U.S. Congress in Arizona's District 9. With no political experience, Stovall believes he can win this race because he is young, black and he acts like a conservative.
Stovall told Conradson earlier this year that his previous job was with Consumer Cellular, where he answered phone calls but he was fired due to "discrimination".
At a Scottsdale restaurant, Stovall also told Conradson that he didn't like how people were looking at him and that black people "don't belong" in Scottsdale, Arizona.
It was clear that Stovall held liberal views on race, despite how he presented himself.
It is believed he has used campaign funds to travel around the country seeking endorsements and photo ops with prominent politicians. He once told Conradson that he was using campaign funds to buy suits and other fancy items.
Stovall's campaign does not appear to be a real campaign but another money front. It is unclear how he is currently living with no job, but he made it clear to that he intended to take a salary, after learning that Congressional candidates receive millions of dollars each election cycle…
MORE: https://www.thegatewaypundit.com/2021/12/republican-party-disgusting-project-veritas-exposes-liberal-grifter-posing-republican-candidate-u-s-congress-video/
---
The U.S. Senate voted 52-48 in favor of repealing President Joe Biden's federal vaccine mandate for private businesses in what amounts to a symbolic blow to his administration.
Keeping true to their word, moderate Sens. Joe Manchin (D-WV) and Jon Tester (D-MT) sided with Republicans to repeal the mandate under the "Congressional Review Act," which would allow Congress to review executive orders. Sen. Mike Braun (R-IN), who sponsored the bill, said the Biden policy had "Main Street scared."
"It's got Main Street America scared," Braun said. "They're worried about, well, what does this mean on other issues? Anybody who thinks this is a good idea, imagine the next time it happens when you're on the wrong side on whatever the merits of the case would be."
Earlier this week, Jon Tester, who hails from a state that heavily favored President Trump, indicated that he will vote along with Republicans to nullify Biden's mandate,
"I'm not crazy about mandates," Tester told NBC News on Tuesday.
Sen. Joe Manchin (D-WV) announced last week that he does "not support any government vaccine mandate on private businesses."…
MORE: https://www.breitbart.com/politics/2021/12/08/senate-votes-yes-to-repeal-bidens-federal-vaccine-mandate/
---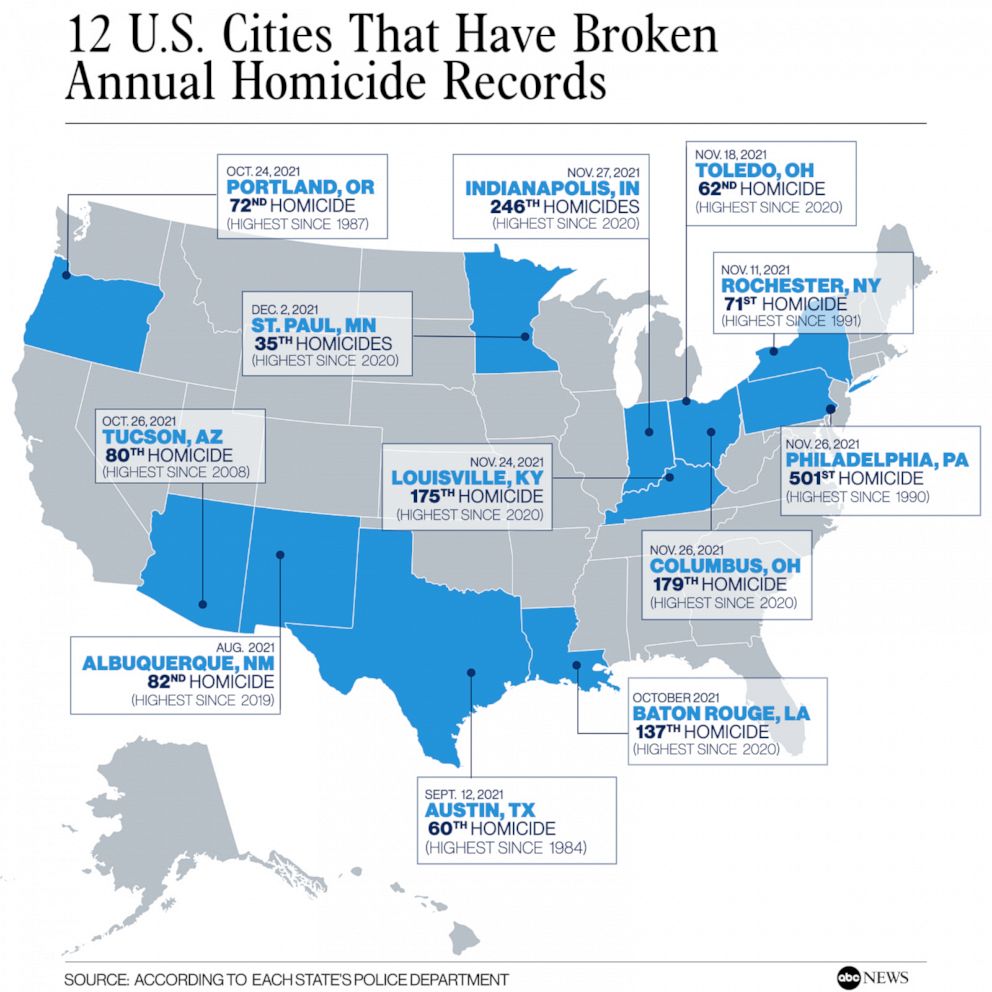 At least 12 major U.S. cities have broken annual homicide records in 2021 – and there's still three weeks to go in the year.
Of the dozen cities that have already surpassed the grim milestones for killings, five topped records that were set or tied just last year.
"It's terrible to every morning get up and have to go look at the numbers and then look at the news and see the stories. It's just crazy. It's just crazy and this needs to stop," Philadelphia Mayor Jim Kenney said after his city surpassed its annual homicide record of 500, which stood since 1990.
Philadelphia, a city of roughly 1.5 million people, has had more homicides this year (521 as of Dec. 6) than the nation's two largest cities, New York (443 as of Dec. 5) and Los Angeles (352 as of Nov. 27). That's an increase of 13% from 2020, a year that nearly broke the 1990 record.
Chicago, the nation's third-largest city, leads the nation with 739 homicides as of the end of November, up 3% from 2020, according to Chicago Police Department crime data. Chicago's deadliest year remains 1970 when there were 974 homicides.
Philadelphia's homicide record was broken in the same week that Columbus, Indianapolis and Louisville eclipsed records for slayings…
MORE: https://abcnews.go.com/US/12-major-us-cities-top-annual-homicide-records/story?id=81466453
---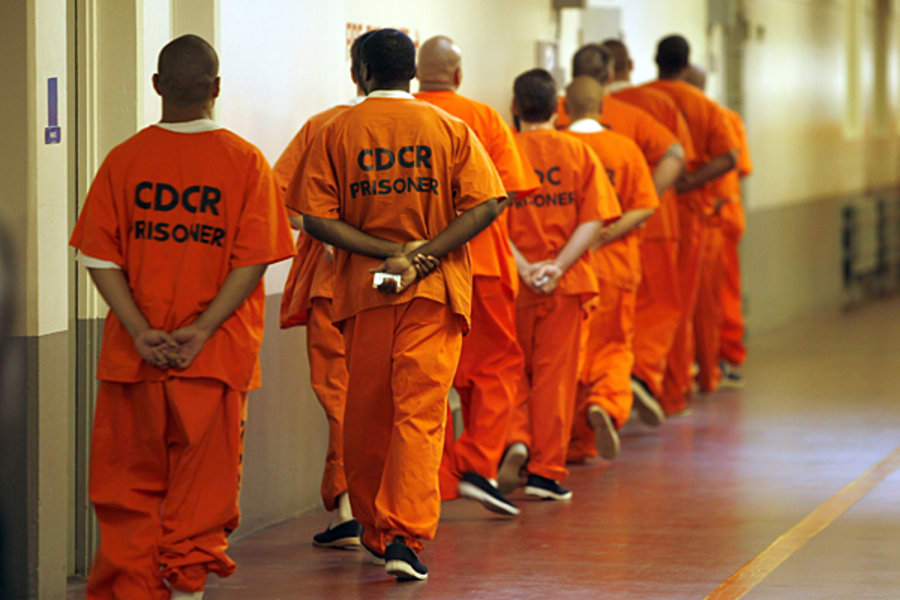 Rep. Marjorie Taylor Greene today released "Unusually Cruel- An Eyewitness Report From Inside The DC Jail," her report about what she saw when she was finally allowed to meet the January 6 political prisoners.
Reps. Greene, Gohmert, Gaetz, and Gosar tried, unsuccessfully, to visit the January 6 political prisoners twice earlier this year. They were turned back for no stated reasons. They sent a congressional letter and forced a confrontation with the D.C. mayor's office and the Washington D.C. Department of Corrections (DOC) staff just so they could inspect a jail that "they have the right, prerogative, and duty as of Members of Congress to inquire and inspect."
Greene and Gohmert (and their respective staffs) finally got to tour the D.C. jail where the J6 inmates are held, though the jail staff DID try to end the tour of the jail before the reps got to meet the political prisoners.
"What is there to hide?" Gohmert pressed. "The complaint has been that they've been treated
differently than the other detainees. I thought tonight we were going to find out."
At that point, the tour had already lasted two hours and Greene and Gohmert hadn't yet met a single J6 inmate. After an 11-minute discussion, the tour went forward.
Greene and Gohmert met with roughly 40 J6 inmates, in what Greene described as a noticeably older part of the prison, which appeared to have not been updated recently, unlike the rest of the prison.
The political prisoners cheered as they met Gohmert and Greene. Some cried and all were visibly shaken (they were the only inmates on the tour to cry). They lined up to shake hands with Greene and Gohmert and began chanting "U-S-A! U-S-A!"
Takeaways from Greene's report include:
Inmates claim they aren't allowed to see their lawyers or family members
They aren't allowed to get a haircut unless they are vaccinated. Some use Nair hair remover on their heads. Some keep their hair long.
Some of the J6 political prisoners claimed their cells were infested with rats and bedbugs when they first arrived.
They claimed the U.S. Marshals Service came through several days before the Green-Gohmert visit to paint and scrub dirt and mold from the showers. There were still visible signs of dirt and mold in the shower section.
One inmate told Greene his toilet doesn't work. He has to wait until he is let out of his cell to use a restroom.
The inmates aren't allowed to attend religious services so they hold their own.
Several inmates need medical attention. One has a broken finger. A seventy-one-year-old inmate, Lonnie Leroy Coffman, who hasn't seen a doctor, watched as his lower forearm has turned purple and his thumb turned black. The other inmates suggested that if anyone can be released, it should be Lonnie…
MORE: https://pjmedia.com/news-and-politics/kevindowneyjr/2021/12/07/reps-greene-and-gohmert-finally-met-the-j6-political-prisoners-what-they-saw-isnt-pretty-n1539714
---
When you think of "LGBT authors," you probably don't think of Matt Walsh, one of the Daily Wire's most conservative commentators.
But, according to Amazon's rankings, that's exactly what he is. Well, the #1 LGBT author, to be specific.
What happened? Was there a glitch in the Matrix? Nope. He recently released his children's book, Johnny the Walrus, which is a satirical debate on the transgenderism epidemic sweeping America's youth. It was so popular that it sold out in mere hours.
Since Amazon is the site doing the rankings, here's the book's Amazon description:
Johnny is a little boy with a big imagination. One day he pretends to be a big scary dinosaur, the next day he's a knight in shining armor or a playful puppy. But when the internet people find out Johnny likes to make-believe, he's forced to make a decision between the little boy he is and the things he pretends to be – and he's not allowed to change his mind. From Daily Wire personality and bestselling author Matt Walsh comes a timely tale of innocence, identity, and imagination...
MORE: https://thebluestateconservative.com/2021/12/08/too-funny-matt-walshs-satirical-kids-book-hits-1-on-amazons-lgbt-list/
---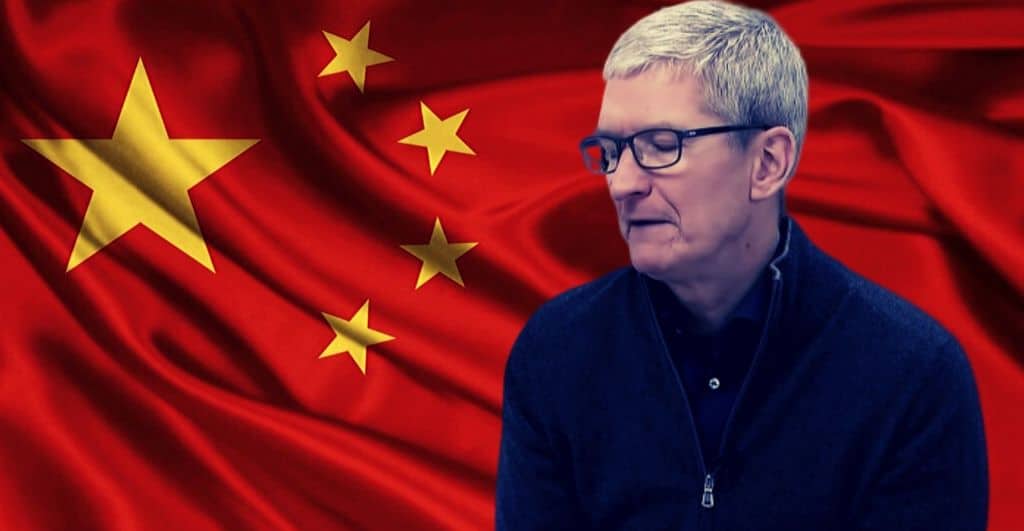 Investors and journalists have been openly questioning whether Apple CEO Tim Cook, once praised for his deep-rooted connections within the CCP, has allowed his relationships in China to sour as the US has stepped up criticisms over human rights – treatment of the Uyghers in Xinjiang and elsewhere – and Taiwan. These ties have grown intensely controversial, eliciting criticism from lawmakers, rivals and even the company's own employees.
And just as the SEC prepares to boot dozens of Chinese companies off of US stock exchanges for refusing to comply with US audit standards (something the CCP has expressly forbidden under the auspices of data privacy), reporters with the Information have just published a bombshell: At some point in the not-too-distant past, Cook struck a $275 billion deal with the Chinese government while facing pressure from the CCP.
The deal emerged after a series of meetings between Cook and Chinese officials back in 2016.
China is Apple's second-biggest market after the US, and has long been targeted as a critical market for growth. Apple's iPhones have seen growing popularity despite rising tensions with the US. This year, Apple became the second-biggest smartphone maker in China.
The deal, which was forged over the span of years, represents a five-year plan, according to documents from inside Apple that have been seen by the Information. Whether talks on another five-year plan are in the works isn't yet clear…
MORE: https://www.zerohedge.com/technology/apple-signed-secret-275-billion-deal-chinese-government
---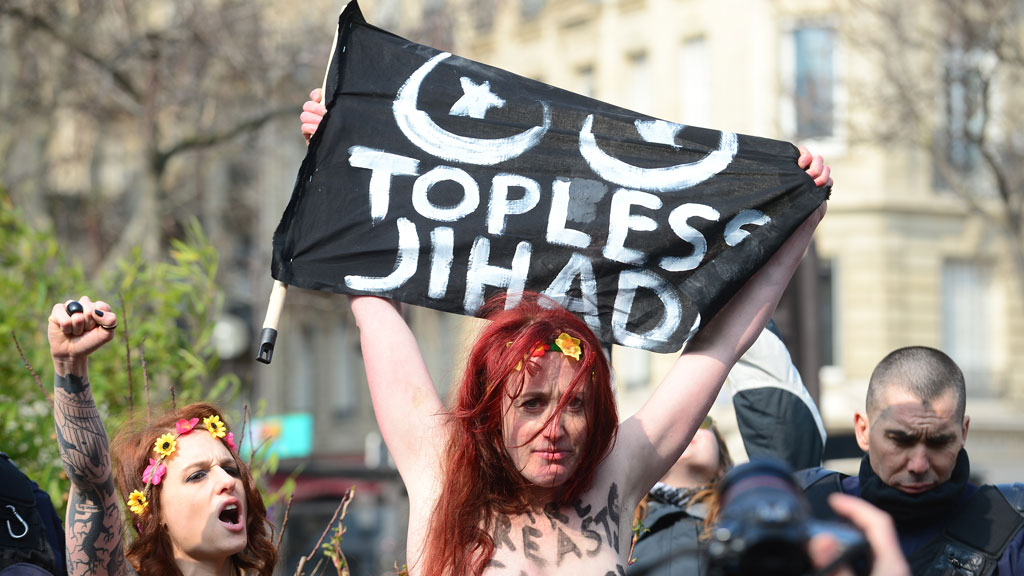 Ever since Rush Limbaugh left us, I've turned to podcasts to fill the void. A departure from politics seemed to be what I needed to get through the massive three-hour hole in my day. I began to listen to true-crime content like Up and Vanished (which is an excellent show) and To Live and Die in LA (also very good) and then branched out to some documentary-style stories like Welcome to Your Fantasy, which detailed the rise and fall of the Chippendales (did you know there was a murder plot involved?). But most recently, I've tuned in to the New York Magazine's "Cover Story: Power Trip."
This is the story of Lily K Ross Ph.D., a Harvard Divinity School student, highly educated and equipped with all the feminist education one could hope for. Ross set out for the Amazon, alone, to study with a shaman in a remote village and work on a project for a nonprofit that equipped indigenous villages with media equipment and training. Ross had been in the psychedelic research field for years, experimenting with hallucinogenics for the healing of trauma and other psychiatric conditions. This field of study has shown some very promising results, especially in the area of PTSD. Because of the positive results that some psychedelics can have on trauma and addiction, psychedelic tourism has exploded in places like the Amazon, where local shamans administer ayahuasca in healing ceremonies. But these ceremonies are unregulated and, as Ross found out, can be dangerous. The Cut published a very extensive article about Ross's experience and the booming industry that is psychedelic tourism.
There's no official count, but some experts estimate that there are now hundreds of spiritual centers offering ayahuasca ceremonies throughout South and Central America, many of which are booked months in advance. "Tourism went from something that was very sporadic, very low-key backpacker tourism, to a flhttps://patriotdailypress.org/2021/12/08/feminism-has-made-western-women-stupid-and-dangerous-to-themselves-and-others/ourishing industry with a lot of competing lodges," anthropologist Daniela Peluso told me. Ayahuasca rituals have become an expected part of the South American itinerary for a certain type of traveler: today, river rafting; tomorrow, a transcendent drug experience.
What happened to Ross when she got to her destination is horrifying. The shaman asked her to strip down to her underwear for a cleansing ceremony. He then brushed her body with some sort of liquid medicine called Brugmansia. Because he did this to others, Ross talked herself into thinking it was okay. She was the only female, however. Afterward, she was told to get dressed and wait thirty minutes. During that time, the liquid, which was a potent drug, took hold and Ross found herself almost paralyzed…
MORE: https://pjmedia.com/columns/megan-fox/2021/12/07/feminism-has-made-western-women-stupid-and-dangerous-to-themselves-and-others-n1539474
---
The head of India's armed forces, General Bipin Rawat, was among 13 people killed on Wednesday when the military helicopter they were travelling in crashed, the air force said.
They were en route from an air force base to a hillside military college in the southern state of Tamil Nadu when the Russian-made Mi-17V5 helicopter came down near the town of Coonoor.
Local television footage showed rescuers and army personnel carrying bodies up steep slopes from the mangled wreckage. Only one of the 14 people on board survived and was in hospital with injuries.
"With deep regret, it has now been ascertained that Gen Bipin Rawat, (his wife) Mrs Madhulika Rawat and 11 other persons on board have died," the Air Force said in a statement.
Rawat, 63, was appointed as India's first Chief of Defence Staff by Prime Minister Narendra Modi's government in late 2019. The position was set up with the aim of integrating India's three military services – the Army, the Navy and the Air Force.
Several of the bodies were badly burnt, two government sources said. "Some bodies were so charred that they could not be immediately identified," one of the sources said…
MORE: https://www.reuters.com/world/india/helicopter-carrying-indian-defence-chief-crashes-defence-source-2021-12-08/
---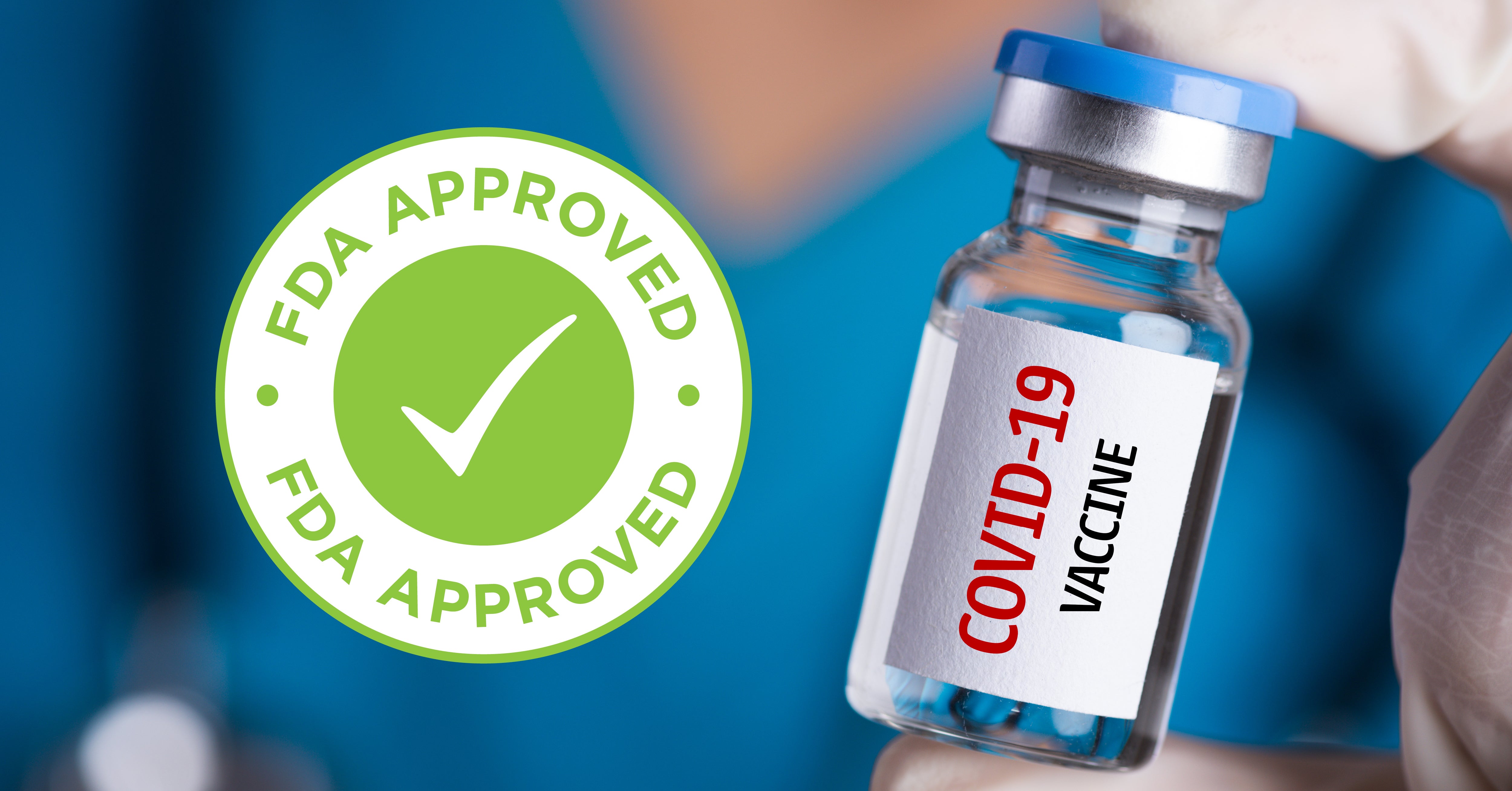 The Food and Drug Administration is asking a judge to give it 75 years to produce data concerning the Pfizer and BioNTech vaccine, up 20 years from a previous request.
The agency, known as the FDA, told the court it can work faster than its previously proposed 500-pages-per-month-rate. But it also said there are over 59,000 more pages than mentioned in an earlier filing.
That discovery, and a desire to make sure it can work on other Freedom of Information Act requests at the same time, prompted the fresh request to the judge to allow production of roughly 12,000 pages by Jan. 31, 2022, and 500 pages per month thereafter.
That timeline would take it until at least 2096, Aaron Siri, a lawyer working on the case, said in a blog post.
"If you find what you are reading difficult to believe—that is because it is dystopian for the government to give Pfizer billions, mandate Americans to take its product, prohibit Americans from suing for harms, but yet refuse to let Americans see the data underlying its licensure," Siri said.
The case was brought on behalf of the Public Health and Medical Professionals for Transparency, which said the FDA was not complying with its request for data in a timely manner…
MORE: https://www.theepochtimes.com/fda-says-it-now-needs-75-years-to-fully-release-pfizer-covid-19-vaccine-data_4145410.html
---
An emotionally disturbed man was arrested after setting fire to a Christmas tree outside Midtown's News Corporation building early Wednesday, police and sources said.
The holiday display was set ablaze shortly after midnight and the flames quickly spread up the tree in Fox Square outside the Sixth Avenue building that houses Fox News, the Wall Street Journal and the New York Post.
The alleged firebug, Craig Tamanaha, 49, is facing a slew of charges including arson, criminal mischief, reckless endangerment and criminal trespass.
Police sources said Tamanaha, who has an address in Brooklyn, is an emotionally disturbed person who's known to hang out in the area.
He caused about $500,000 in property damage, sources said.
Police said he was busted in March for criminal possession of a controlled substance.
Photos from the scene show the fire charred most of the Christmas tree that was decked out in red, white and blue ornaments and topped with a red star…
MORE: https://nypost.com/2021/12/08/one-arrest-after-christmas-tree-set-on-fire-outside-news-corp-building-in-nyc/
---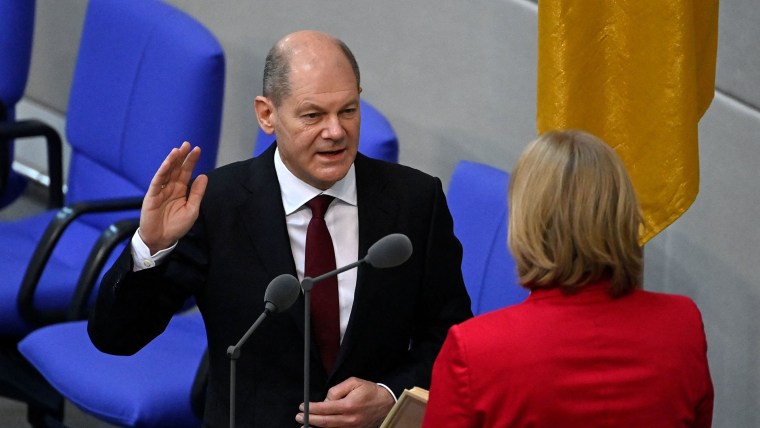 The Social Democratic Party's Olaf Scholz has been elected Chancellor of Germany, marking the end of Angela Merkel's 16-year reign.
Olaf Scholz, who was elected Chancellor of Germany on Wednesday, will lead a so-called "Traffic Light" coalition of left-wing parties, the Social Democratic Party of Germany (SPD, red), the Green Party, and the liberal Free Democratic Party (FDP, yellow).
The SPD-led coalition replaces Merkel's Christian Democratic Union (CDU) led government, finally putting an end to her 16 years in power.
In a vote in the German Bundestag, Scholz received 395 votes to be elected to the position, having required 369, according to a report by Deutsche Welle. Merkel watched the vote from the visitor's stands, the former chancellor no longer a member of parliament.
Merkel's nominally centre-right chancellorship was often extremely controversial, being an ever-present figure during the 2008 economic crash, as well as the bailouts of Greece and Ireland.
Merkel also presided over a regime defined by the censorship of so-called "hate speech", with her government making measures to force internet service providers to hand over data and passwords of those engaging in hate speech online…
MORE: https://www.breitbart.com/europe/2021/12/08/olaf-scholz-elected-chancellor-of-germany-ending-16-years-of-merkel/
---
The courts have not been kind to President Joe Biden and his attempts to mandate the COVID-19 vaccine, and now his administration has been hit again.
On Tuesday a federal judge took the side of South Carolina Attorney General Alan Wilson in striking down a mandate that would require the employees of federal contractors to be vaccinated, News 2 Charleston reported.
"Abuse of power by the Biden administration has been stopped cold again. The rule of law has prevailed and liberty is protected. When the President oversteps his authority the law is thankfully there to halt his misuse of power," the attorney general said.
The judge issued a preliminary injunction which prohibits the government from enforcing the mandate, which marks the third time federal judges have sided with the attorney general against the Biden administration on the mandate.
The case was brought by Attorney General Wilson and Governor Henry McMaster, along with attorneys general and governors of six other states including Georgia, Alabama, Idaho, Kansas, Utah, and West Virginia. Other state entities are also named as plaintiffs...
MORE: https://conservativebrief.com/federal-55993/
---
George Cacioppo, a senior vice president of engineering at Sony, was recently fired after a YouTube channel caught the executive soliciting a minor for sex.
According to the YouTube channel People v. Preds, which runs amatuer sting operations on pedophiles, Cacioppo was caught trying to have sex with a 15-year-old boy from the dating app Grindr.
The individuals behind the channel were fronting as an adolescent boy on Grindr when they exchanged messages with George Cacioppo, who used the screen name "Hosting BJ 4U" and went by the pseudonym "Jeff."
Despite the decoy repeatedly telling Cacioppo they were only 15-years-old, the Sony vice president exchanged explicit photos and invited the boy over to a home in San Diego for oral sex. It's unclear if the address is a residence of the Sony executive.
In the video posted to People v. Preds, a cameraman can be seen confronting Cacioppo standing outside of a home and questioning the executive whether or not his name was "Jeff."…
MORE: https://thepostmillennial.com/sony-vice-president-fired-after-getting-caught-soliciting-minor-for-sex
---
Portland's police department has warned residents of the woke but crime-ravaged Oregon city to expect delays in cops answering all but the most serious 911 calls.
On Monday, Portland Police were only responding to priority 1 and priority 2 calls – codes that refer to incidents that are life-threatening or with a potential for physical injury, as well as major property crimes.
It came in the wake of a busy day for cops in the city, which included two carjackings, one of which ended with police shooting an armed suspect dead.
Responses to any crime-in-progress that didn't pose an immediate threat to persons or property were 'delayed,' the department tweeted. Ongoing staff shortages were also blamed for the slump in emergency services provision.
The ominous announcement came as the city of roses hit an all-time high in homicides. The 80 murder milestone reached on Friday far surpasses Portland's record of 67, attained in 1987, and is likely to rise before 2021 comes to an end in 24 days.
That number has been ramping steadily – in 2020, 53 homicides were reported. In 2019, there were 29, and in 2018 there were 25.
As of October, there were 1,126 shootings throughout the city this year – in 2020 there were 792 and the year before there were 355, according to the Portland Police Department.
Meanwhile, 55 officers retired and another 29 left the department, leaving 835 sworn members on the force amid nationwide calls to defund police that were heard especially loud in Portland last year.
The city is famed as America's most woke, and is renowned as a hotbed of Antifa activists, who regularly protest and riot in the dilapidated streets of downtown Portland…
MORE: https://www.dailymail.co.uk/news/article-10282749/Portland-residents-warned-delayed-responses-911-calls-amid-record-breaking-murder-rate.html
---
The fake Biden administration raised some eyebrows Monday after it described the art and antiquities market as a hotbed of shady financial dealings – weeks after first son Hunter Biden's work went on display in a Soho gallery.
The warning from the White House was part of its "Strategy on Countering Corruption," which the administration described as "a comprehensive roadmap for how the United States will amplify its efforts domestically and internationally, with governmental and non-governmental partners, to prevent, limit, and respond to corruption and related crimes."
"When government officials abuse public power for private gain, they do more than simply appropriate illicit wealth," the introduction to the 38-page report reads, later adding: "As a fundamental threat to the rule of law, corruption hollows out institutions, corrodes public trust, and fuels popular cynicism toward effective, accountable governance."
On page 24 of the report, the White House describes the art market as "especially vulnerable to a range of financial crimes."
"Built-in opacity, lack of stable and predictable pricing, and inherent cross-border transportability of goods sold, make the market optimal for illicit value transfer, sanctions evasion, and corruption," the report adds…
MORE: https://nypost.com/2021/12/06/wh-flags-art-market-as-money-laundering-haven-amid-hunter-biden-shows/
---
Craig Wright, a computer scientist who claims to be the inventor of Bitcoin, prevailed in a highly publicized trial Monday that will allow him to hold onto a hoard of Bitcoins worth tens of billions of dollars.
A Florida jury found that Wright did not owe half of 1.1 million Bitcoins to the family of David Kleiman, Wright's one-time business partner.
The case was highly technical, with the jury listening to explanations of the intricate workings of cryptocurrencies as well as the murky origins of how Bitcoin came to be. Jurors took a full week to deliberate, repeatedly asking questions of lawyers on both sides as well as the judge on how cryptocurrencies work as well as the business relationship between the two men.
At the center of the trial are 1.1 million Bitcoins, worth approximately $50 billion based on Monday's prices. These were among the first Bitcoins to be created through mining and could only be owned by a person or entity involved with the digital currency from its beginning.
Bitcoin's origins have always been a bit of a mystery, which is why this trial has drawn so much attention from outsiders. In October 2008 during the height of the financial crisis, a person named "Satoshi Nakamoto" published a paper laying out a framework for a digital currency that would not be tied to any legal or sovereign authority. Mining for the currency began a few months later…
MORE: https://www.foxbusiness.com/business-leaders/man-claims-invented-bitcoin-wins-trial-keeps-bitcoins-50-billion