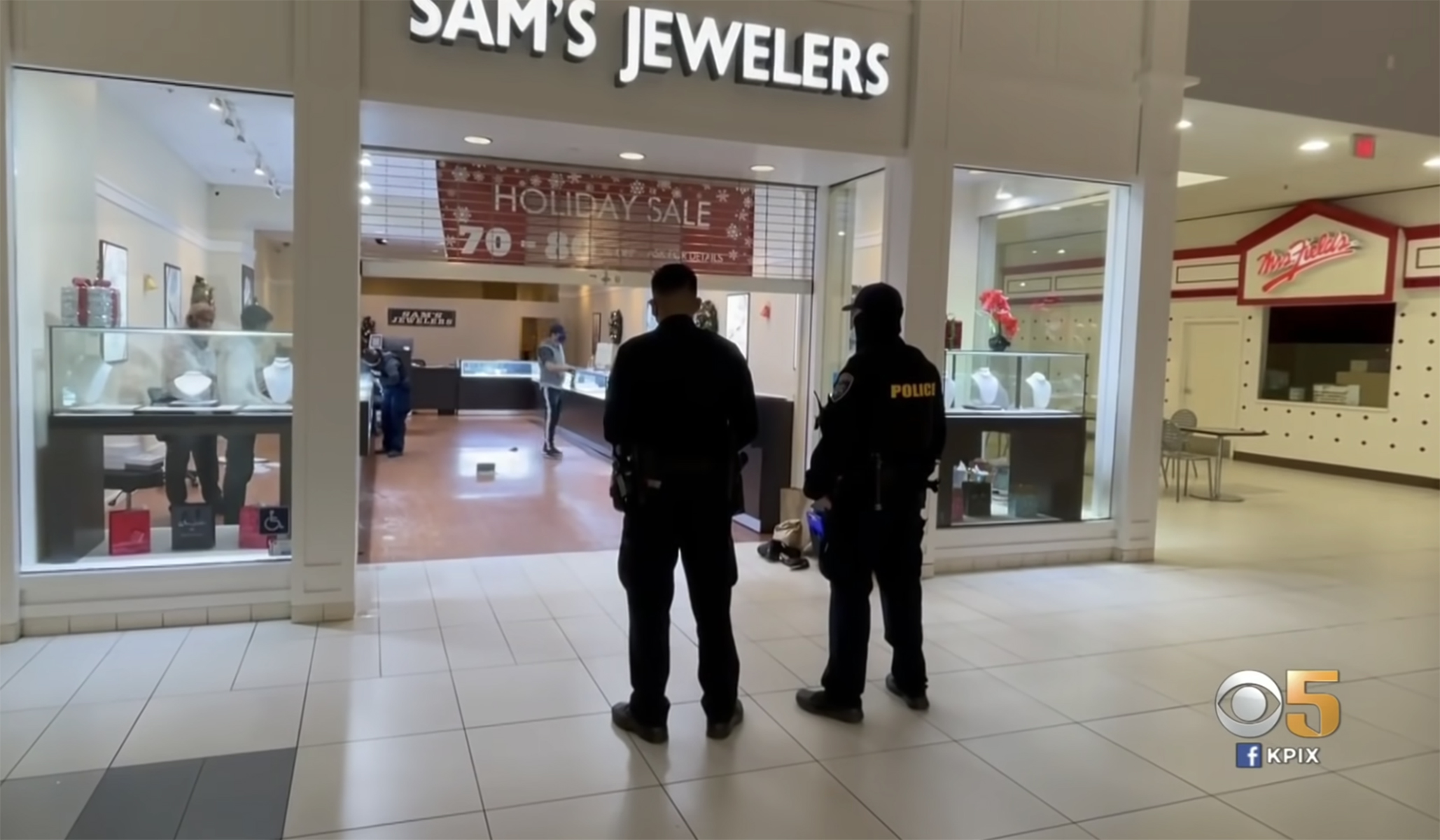 A mob of robbers targeted stores in Hayward and San Jose, Calif., on Sunday, marking the third consecutive day of smash-and-grab looting in the San Francisco Bay Area.
Around 5:30 p.m. Sunday, police said they responded to multiple disturbance calls at the Southland Mall in Hayward, where a swarm of thieves reportedly ransacked a jewelry store, smashing glass counters and running off with the plunder.
A first wave of 30-40 youths arrived at the store to steal the merchandise, with a second, smaller wave arriving shortly after to finish the job, Da Lin of KPIX-TV reported.
"I would say at least 30 to 40 [people] from what I saw," a witness told San Francisco CBS Local. "But then after the main group of kids rushed out, we saw 15 to 20 scattering, some even came back in."
At around 6:30 p.m. in San Jose, police said that a mob shoplifted the Lululemon store in Santana Row before they could arrive at the scene.
Earlier that day, police had warned on Twitter that robbers might be coordinating a series of heists in the Bay Area. They notified businesses to prepare for such incidents in case but did not commit to sending police officers to shopping malls as a precaution. On Saturday, the day prior, a group of looters hit a Nordstrom in Walnut Creek, assaulting staff and intimidating patrons, reportedly pepper spraying a few.
MORE: https://www.nationalreview.com/news/mob-targets-bay-area-stores-in-third-consecutive-day-of-smash-and-grab-looting/?utm_source=Sailthru&utm_medium=email&utm_campaign=News-Roundup20211122&utm_term=NewsRoundup-Smart