METALLURGIST SPENT DECADES FAKING STEEL STRENGTH TEST RESULTS FOR NAVY SUBMARINES – KCPQ
A metallurgist in Washington state pleaded guilty to fraud Monday after she spent decades faking the results of strength tests on steel that was being used to make U.S. Navy submarines.
Elaine Marie Thomas, 67, of Auburn, Washington, was the director of metallurgy at a foundry in Tacoma that supplied steel castings used by Navy contractors Electric Boat and Newport News Shipbuilding to make submarine hulls.
From 1985 through 2017, Thomas falsified the results of strength and toughness tests for at least 240 productions of steel – about half the steel the foundry produced for…
VIRGINIA MOTHER WHO EXPOSED PORNOGRAPHIC BOOKS IN SCHOOL LIBRARY NOW BANNED FROM SCHOOL LIBRARY – WASHINGTON EXAMINER
A Virginia mother has been barred from entering her son's public high school library weeks after she addressed the county school board over the presence of pornographic books in the library.
Stacy Langton of Fairfax…
SO LONG, NEW YORK: GUN MANUFACTURER REMINGTON FLEEING DEMONAZI-CONTROLLED HELLHOLE, WILL INVEST $100 MILLION IN GEORGIA – BIG LEAGUE POLITICS
Remington Firearms, the oldest gun manufacturer in America, announced it intends to move its headquarters from New York to Georgia on Monday, citing the progressive state's hostility to the Second Amendment.
Remington intends to invest more than $100 million in Georgia's economy through hiring at its new headquarters, which will be located in La Grange, Georgia.
The company anticipates hiring more than 800 people. Remington is one of several legacy gun companies to move from…
NEW JERSEY DEMONAZI WHO LOST ELECTION TO TRUCK DRIVER NOW CLAIMS 12,000 "MISSING" BALLOTS MYSTERIOUSLY "FOUND" – NEON NETTLE
New Jersey Senate President Steve Sweeney, the powerful Democrat who lost his election to a Republican truck driver, is now refusing to concede the race because he claims 12,000 "missing ballots" have mysteriously been "recently found."
High-profile Democrat Sweeney…
HUNDREDS OF THOUSANDS OF AMERICANS TO GO ON 4-DAY NATIONWIDE STRIKE OVER DEMONAZI VACCINE MANDATES – EPOCH TIMES
A nationwide strike against vaccine mandates will take place from Nov. 8 to Nov. 11, according to the main organizer for the walkout, Leigh Dundas, a human rights attorney and public speaker.
The event will kick off in Los Angeles on Monday. The locations of the marches have not yet been disclosed.
The walkouts involve people from various industries such as trucking and telecom. Air and rail transport workers are not federally allowed to go on strike due to a law passed in 1926 named the Railway Labor Act, but some plan to protest anonymously.
"The Golden Gate Bridge Rally…
FAKE BIDEN ADMINISTRATION AMASSING MILLIONS OF RECORDS ON LAWFUL GUN OWNERS AMID NEW HITLERIAN CRACKDOWN ON FIREARMS – WASHINGTON FREE BEACON
The fake Biden administration in just the past year alone stockpiled the records of more than 54 million U.S. gun owners and is poised to drastically alter gun regulations to ensure that information on Americans who own firearms ultimately ends up in the…
NASA TO CRASH SPACECRAFT INTO ASTEROID, TESTING EARTH'S PLANETARY DEFENSES – ZERO HEDGE
Asteroids orbit the Sun and sometimes come close to Earth. When these space rocks come within 30 million miles of Earth, NASA calls them Near-Earth objects (NEOs).
On Nov. 23, the space agency plans to launch a spacecraft into Earth's orbit that will eventually slam into an asteroid about a year from now, hoping to alter the space rock's course.
NASA is currently making launch preparations for the Double Asteroid Redirection Test (DART) spacecraft to be catapulted into Earth's orbit via a SpaceX Falcon 9 rocket on Nov. 23.
NASA's Planetary Defense Officer Lindley Johnson wrote in a…
5TH CIRCUIT COURT OF APPEALS BLOCKS DEMENTIA JOE'S INSANE VACCINE MANDATE, GIVES FAKE ADMINISTRATION UNTIL MONDAY TO RESPOND – DAILY MAIL
The U.S. 5th District Court of Appeals blocked fake President Joe Biden's COVID-19 vaccine mandate after five states issued a joint petition against the order and 11 states filed lawsuits this week.
The court, which has jurisdiction over Texas, Louisiana and parts…
BIDENOMICS UPDATE: U.S. TRADE DEFICIT HITS NEW RECORD AS INFLATION GROWS AND SUPPLY CHAIN ISSUES WORSEN – DAILY CALLER
The U.S. trade deficit hit a record high of $80.9 billion in September as exports fell sharply while imports increased amid supply chain problems and growing inflation.
The trade deficit of goods and services grew 11.2%, driven by demand for items like computers, electrical equipment and industrial supplies, the Commerce Department announced Thursday.
Imports increased 0.6% to $288.5 billion in October, a new monthly record, according to the Commerce Department.
Exports dropped by 3% to $207.6 as Americans shipped fewer industrial supplies and…
REPUBLICAN GOVERNOR OF SOUTH CAROLINA SIGNS EXECUTIVE ORDER PROHIBITING STATE AGENCIES FROM MANDATING COVID SHOTS – EPOCH TIMES
South Carolina Gov. Henry McMaster issued an executive order on Thursday prohibiting state agencies in his cabinet from requiring the COVID-19 vaccine.
According to a press release, the prohibition applies to the 19 state agencies that comprise the…
JUDGE HALTS DEMONAZI LAW IN CALIFORNIA THAT CRIMINALIZES PROTESTS NEAR VACCINATION SITES – JUST THE NEWS
A federal judge has halted a California law that criminalizes speech up to 130 feet away from a "vaccination site," faulting its vague terms, "uncommon" definition of "harassing" and favoritism for labor picketing.
Right to Life of Central California sued to block the law last month, shortly after Gov. Gavin Newsom signed SB 742, which took effect immediately under an "urgency clause."
The bill's opening language suggests it's targeted at misinformation near places where COVID-19 vaccines are administered.
The pro-life pregnancy care center said in reality the law prevented…
13 RINO DOUCHEBAGS IN HOUSE BAIL OUT DEMENTIA JOE, BOTOX NANCY TO PASS $1.2 TRILLION FAKE INFRASTRUCTURE BILL – BREITBART
Thirteen House Republicans voted to bail out fake President Joe Biden and House Speaker Nancy Pelosi's (DemoNazi-CA) agenda and pass the $1.2 trillion so-called bipartisan infrastructure bill.
The House voted to concur on the Senate amendment to H.R. 3684…
ITALIAN INSTITUTE OF HEALTH DRASTICALLY REDUCES ITS OFFICIAL COVID DEATH TOLL FROM 130,468 TO 3,783 — PJ MEDIA
Italy's Institute of Health now counts only those who died from COVID-19 has having died from COVID-19, reducing COVID-19 deaths in the hard-hit country from over 130,000 to fewer than 4,000.
That's a 97% decrease. "Of the… 130,468 deaths registered as official COVID deaths since the start of the pandemic, only 3,783 are directly attributable to the virus alone," reports Summit News.
As the Daily Sceptic's Toby Young wrote on Thursday, "All the other Italians who lost their lives had from between one and five pre-existing diseases. Of those aged over 67 who died, 7% had more than three…
DEEP STATE CORRUPTION UPDATE: FBI RAIDS HOMES OF PROJECT VERITAS JOURNALISTS FOR THE CRIME OF DOING THEIR JOBS – RED VOICE MEDIA
In a statement released by Project Veritas' James O'Keefe, he revealed that the FBI had raided the homes of current and former Project Veritas journalists on November 4th, seemingly stemming from the journalists doing nothing more than their jobs.
O'Keefe dove into…
JUDGE ORDERS RELEASE OF JANUARY 6 POLITICAL PRISONER CHRISTOPHER WORRELL AFTER INSPECTION SHOWS 'MISTREATMENT OF DETAINEES' – DAILY WIRE
Following an impromptu inspection of the D.C. jail, a federal judge has ordered the release of January 6 defendant, Christopher Worrell, over the mistreatment of detainees.
The surprise inspection of the jail by U.S. Marshals took place last month, but the report from the inspection was not made public until Wednesday.
Due to the findings, U.S. District Judge Royce Lamberth said he has "'zero confidence that the D.C. jail' will provide the treatment correctly and not retaliate against Worrell," who has cancer, CNN reported…
11 STATES SUE DEMENTED OLD PERVERT IN WHITE HOUSE OVER HIS INSANE VACCINE MANDATE FOR BUSINESSES – EPOCH TIMES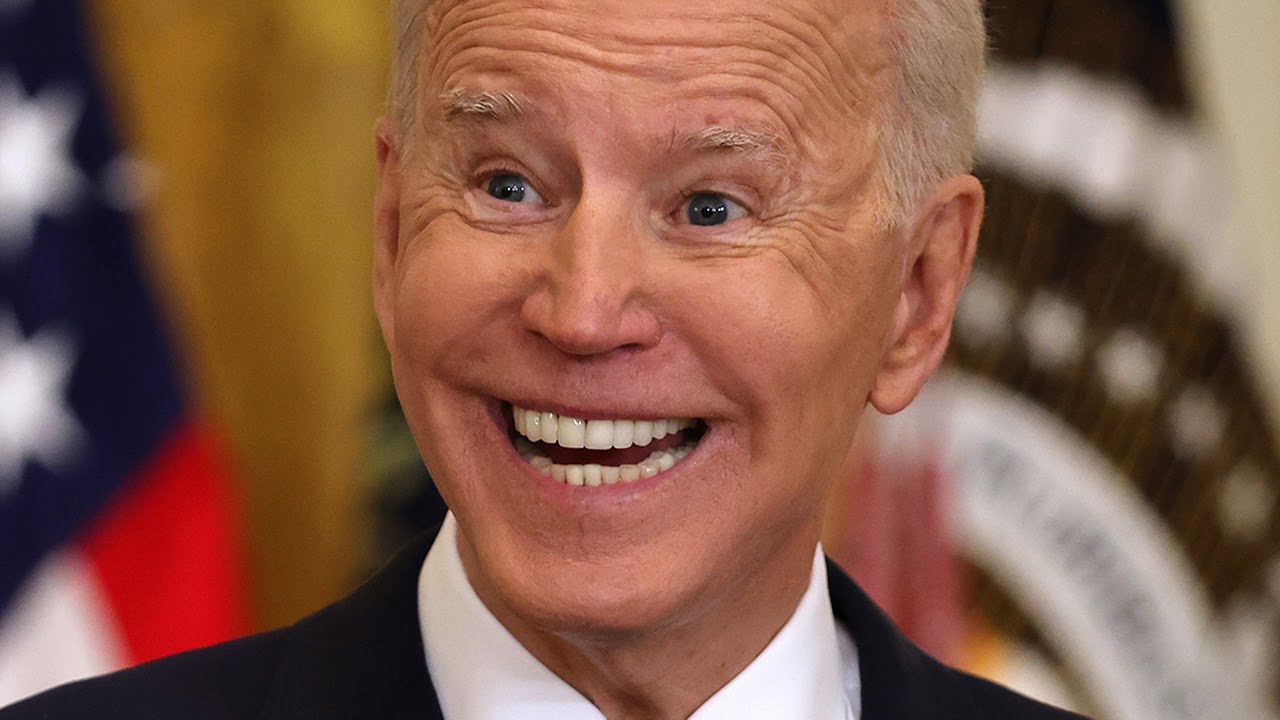 Attorneys general in 11 states filed a lawsuit Friday against fake President Joe Biden's administration in a challenge against a new vaccine mandate for workers and firms with 100 or more employees.
The lawsuit, filed in the Missouri-based 8th U.S. Circuit Court…
FBI DATA SHOWS INCREASE IN ANTI-WHITE HATE CRIMES BY 41 PERCENT YEAR-OVER-YEAR FROM 2019 TO 2020 – BIG LEAGUE POLITICS
Data from the Federal Bureau of Investigation (FBI) has shown a stunning 41 percent increase in anti-white hate crimes from 2019 to 2020.
The FBI Crime Data Explorer tool shows that there were 761 incidents of anti-white hate crimes in 2019.
This increased to 1,072 incidents in 2020 as the Black Lives Matter pogroms swept across the nation.
This animus against white people is being driven by an industry of hate hoaxes and blood libels that fuel the racist fire that is being used to tear America apart at the seams by design.
Big League Politics has reported about the re-invention…
LEGAL GROUP SUES MICHIGAN SECRETARY OF STATE AFTER FINDING NEARLY 26,000 POTENTIALLY DEAD PEOPLE ON STATE'S VOTER ROLLS, WITH 4,000 DEAD FOR AT LEAST 20 YEARS – 100PERCENTFEDUP
Yet another lawsuit has been filed against Michigan's dishonest Secretary of State Jocelyn Benson.
The lawsuit, filed by the Public Interest Legal Foundation, accuses Benson of neglecting her duty…
STUDY: COVID SPIKE PROTEIN CREATED IN VACCINES 'HIJACKING' HUMAN BODY DNA REPAIR AND ADAPTIVE IMMUNE SYSTEM MECHANISMS – VISION TIMES
A recent study published by two Chinese scientists working for a university in Sweden has found evidence that the full length spike protein of SARS-CoV-2, the novel coronavirus that causes Coronavirus Disease 2019 (COVID-19), damages a crucial DNA repair mechanism involved in the human body's adaptive immunity.
The study, titled SARS-CoV-2 Spike Impairs DNA Damage Repair and Inhibits V(D)J Recombination In Vitro was authored by Hui Jiang and Ya-Fang Mei of the Department of Clinical Microbiology, Virology at Umea University in Sweden and published in the scientific…
NEW YORK FIRST RESPONDERS, SUPPORTERS DUMP TRASH ON GRACIE MANSION LAWN IN PROTEST OF DEMONAZI MAYOR DE BLASIO'S INSANE VACCINE MANDATE – 100PERCENTFEDUP
First responders protested in New York City against the vaccine mandate for city workers by tossing bags of trash on the lawn of Mayor de Blasio's Gracie Mansion.
The symbolic gesture was to show what will happen when sanitation…
ANALYST BEHIND STEELE DOSSIER CHARGED WITH REPEATEDLY LYING TO FBI – JUST THE NEWS
Special Counsel John Durham on Thursday unsealed a federal grand jury indictment charging the primary source for the now-discredited Steele dossier with repeatedly lying to the FBI during the Russia collusion investigation that falsely tarred Donald Trump's presidency.
The 39-page indictment alleges Russian analyst Igor Danchenko misled the FBI about his contacts with Russian government officials and a Democrat-connected public relations executive, falsehoods that materially affected the FBI's investigation and its representations to the Foreign Intelligence Surveillance Court to get warrants targeting Donald Trump's campaign and one of its advisers…
UNDERCOVER VIDEO: NEW JERSEY GUBERNATORIAL ELECTION WORKER TELLS NON-REGISTERED, NON-CITIZEN SHE WILL ALLOW HIM TO "FILL OUT COMPLETELY A BALLOT NOW" – PROJECT VERITAS
Project Veritas released a new video today exposing malfeasance that took place in the state's gubernatorial election, where an election worker was willing to provide a ballot to a Veritas journalist disguised as a non-citizen and non-registered voter.
In a conversation between two election…
REPUBLICAN TRUCK DRIVER, WHO SPENT A MERE $153 ON HIS STATE SENATE CAMPAIGN, UNSEATS NEW JERSEY'S LONGEST SERVING AND MOST POWERFUL DEMONAZI LEGISLATOR – EPOCH TIMES
Edward Durr, a commercial truck driver for 25 years, unseated in the Nov. 2 election the long-tenured New Jersey Senate president after spending only $153 on the campaign, according to unofficial election results published by New Jersey Herald.
To his surprise, Durr, a Republican, won 52 percent of the votes defeating New Jersey Senate President Stephen Sweeney in the District 3 Senate race.
His grassroots campaign included knocking on doors to introduce himself to voters, reported NJ. com.
"The funny thing is, whenever I…
FLORIDIANS CHANT 'LET'S GO, BRANDON' AFTER GOVERNOR DESANTIS CALLS FAKE BIDEN ADMINISTRATION THE "BRANDON ADMINISTRATION" – DAILY WIRE
A crowd of people gathered to listen to remarks by Florida Governor Ron DeSantis (R) erupted into chants of "Let's go, Brandon" on Wednesday after DeSantis referred to the Biden administration as the "Brandon administration"
"If you look at that, if you look…
GOVERNOR DESANTIS WELCOMES FREE-SPEECH VIDEO PLATFORM RUMBLE TO FLORIDA – BIG LEAGUE POLITICS
Free speech streaming service Rumble announced on Tuesday that the company intends to invest tens of millions of dollars into a new company headquarters in Florida, and anticipates hiring dozens of employees for the venture.
Rumble's new headquarters will be situated in the town of Longboat Key in Sarasota County. The company signed a lease for the property on Tuesday.
"Moving to Longboat Key is a win-win for Rumble and the Sarasota community," said Rumble CEO Chris Pavlovski.
"Sarasota County is growing rapidly, and we are excited to be part of the growth…
CORRUPT FBI SAT ON VIDEO FOOTAGE WHICH SUPPORTS KYLE RITTENHOUSE'S SELF-DEFENSE PLEA – ZERO HEDGE
On Tuesday, opening statements in the trial of Kyle Rittenhouse, an 18-year-old aspiring police officer accused of fatally shooting two men and wounding a third on the night of Aug. 25, 2020, as BLM riots raged in the streets of Kenosha in response to a white-on-black police shooting.
While prosecutors have slapped…
MINNEAPOLIS VOTERS REJECT INSANE ATTEMPT BY DEMONAZIS TO ABOLISH THE POLICE – DAILY CALLER
Minneapolis residents overwhelmingly rejected a measure to replace the city's police department with a public safety force on Tuesday.
Voters rejected the measure by a margin of roughly 56% to 43%, according to the Minnesota state database.
The measure proposed to alter the Minneapolis City Charter to completely eliminate the existing police department and replace it with a Department of Public Safety that would combine "public safety functions through a comprehensive public health approach."
"I like the police. We need the police," Minneapolis resident…
REPUBLICAN GLENN YOUNGKIN WINS VIRGINIA GUBERNATORIAL RACE, BEATING BIDEN-ENDORSED PSYCHOPATH TERRY MCAULIFFE – WASHINGTON EXAMINER
Glenn Youngkin flipped the Virginia governorship to Republican control, pulling off a win by embracing hot-button education and cultural issues and signaling trouble for Democrats nationwide heading into 2022.
He led what appears to be a…
ALABAMA ATTORNEY GENERAL FILES LAWSUIT TO BLOCK DEMENTIA JOE'S HITLERIAN VACCINE MANDATE – EPOCH TIMES
Alabama Attorney General Steve Marshall said on Nov. 2 that he had filed a lawsuit against an important part of the vaccine mandate introduced by the fake Biden administration.
Marshall filed the lawsuit with the goal of stopping the federal mandate from being enforced in any state before it comes into effect on Dec. 8.
On Sept. 9, fake President Joe Biden announced sweeping measures that focus on the federal government, the health care sector, and private businesses.
Federal workers and federal contractors will be required to get a COVID-19 vaccine. Contractors have until Dec. 8…
TRUMP-ENDORSED REPUBLICAN MIKE CAREY WINS U.S. HOUSE SEAT FROM OHIO'S 15TH DISTRICT – BREITBART
Republicans celebrated Trump-endorsed Representative-elect Mike Carey's (R-OH) major win in Ohio's 15th Congressional District on Tuesday night after facing off against state Rep. Allison Russo (D-OH), whom fake President Joe Biden endorsed in a last-ditch effort to save her from a Republican defeat…