………..
President Trump Delivers Keynote Address At CPAC 2021 – New York Post
.

.
Former President Donald Trump teased a possible 2024 run and bashed the Biden administration at the Conservative Political Action Conference on Sunday as he delivered his first public speech since leaving the White House less than six weeks ago.
Trump was greeted with a standing ovation as he took the stage in Orlando to declare that "our movement… is just getting started."
"I stand before you today to declare that the incredible journey we began together four years ago is far from over," Trump told the enthusiastic crowd. "Our movement of proud hardworking American patriots is just getting started," he said. "And in the end we will win!"…
………..
'Eating While Black': N.Y. Times Admits Elite College Scapegoated Janitors In Race Hoax – WorldNetDaily
A remarkable New York Times story shows how the postmodern relativistic culture of an elite women's college prompted administrators to appease a black student who falsely claimed she was racially profiled, wrecking the lives of four of the school's lower-class wage earners, who were branded as bigots.
Times reporter Michael Powell begins by pointing out that at Smith College in Northampton, Massachusetts, tuition, room and board top $78,000 a year while the employees who keep the school running often come from working-class neighborhoods.
The saga began in the summer of 2018, when Oumou Kanoute, a black student, recounted on Facebook that she was eating lunch in a dorm lounge when a janitor and a campus police officer walked over and asked her what she was doing there.
The area was off-limits to students at the time, because the school was hosting a youth conference…
………..
Arizona's Paul Gosar Proposes Amending Coronavirus Package To Replace Pork With $10,000 Stimulus Checks – Big League Politics
.

.
Representative Paul Gosar of Arizona has proposed that the federal government pay stimulus checks of $10,000 to Americans beleaguered by the coronavirus pandemic, adopting an approach that would prioritize direct payments to individuals over payments to state and local governments.
Gosar's Amendment, offered on Friday night, would also replace payments to extend federal unemployment benefits.
As the American Rescue Plan currently stands, $1,400 stimulus checks to American taxpayers who filed less than $75,000 in income in 2018 make up $422 billion- a mere 22% of the total spending in the relief package…
………..
The Increasingly Secret History Of The Racist Democrats, And How Senile, Boomer Biden Heralds The End – Thomas J. Farnan
Democrats are desperately trying to maintain political power by perpetrating a number of lies. The National Pulse has been on the forefront dissecting the lies, including The Russia Lie, The Charlottesville Lie and The Insurrection Lie, to name a few.
There is one lie, though, that exceeds all others because without it, the Democratic Party would cease to exist: The Racism Lie. This week, our editor at The National Pulse, Raheem Kassam, was banned from Twitter immediately after publishing an article critical of the Congressional Black Caucus.
Merrick Garland spent his testimony before the Senate promising to make it a priority to prosecute white supremacists whom he suggests form the core of the Trump movement.
To celebrate Black History Month, The National Pulse provides the following, accurate account of the civil rights movement. In the end, it was black writers and thinkers, operating mostly in alternative media, who won the argument…
………..
Devin Nunes Says FBI Informant 'Made Up A Bunch Of Lies' About Michael Flynn – Daily Caller
.

.
California Rep. Devin Nunes, the top Republican on the House Intelligence Committee, said Sunday that newly declassified FBI documents show that a confidential source for the bureau lied about former national security adviser Michael Flynn during the early days of the Russia probe in 2016.
"When you go through that it's frightening. Imagine being spied upon by your own government, and then that spy makes up a bunch of lies about everybody," Nunes said in an interview on Fox News' "Sunday Morning Futures."
"They framed General Flynn," the Republican added.
Nunes was referring to an FBI memo released this week of an interview that investigators conducted on Aug. 11, 2016…
………..
Virginia College Forfeits Basketball Game After Suspending Players For Kneeling During Anthem – PJ Media
Bluefield College, a small Baptist liberal arts school nestled in the Appalachian mountains in Bluefield, Virginia doesn't seem to be a likely place to make national news.
But when players on the men's basketball team took a knee during the playing of the national anthem – after being warned several times it was against school policy – the school president promptly suspended the players and forfeited a game.
The players had knelt several times before games in January and February, at both home and away contests. After being warned about the practice, the players decided to stay in the locker room during the playing of the national anthem before an away game.
But before the game on February 9, the players decided to kneel for the anthem. College President David Olive told the coach, "there would be consequences for the actions of the players for violating the College policy." Those consequences involved suspending the entire team and forfeiting a game…
………..
Fake Biden Administration To Charge Reporters $170 For Covid Tests Before They Can Enter White House – Daily Mail
.

.
The White House will start charging members of the press $170 to have a COVID-19 test before they can enter the grounds, according to a report, in a move that could financially cripple news organizations and limit coverage of the Biden administration altogether.
The White House press office will from Monday bill journalists for their own coronavirus tests, which are mandatory for anyone entering the White House complex.
Under the Trump administration, COVID-19 testing for the media was only available to members of the press pool who were coming into close contact with Donald Trump or to people exposed to a positive case via a White House event. These tests were paid for by the White House…
………..
Serial Killer Andrew Cuomo Accused Of Sexual Harassment By Another Former Aide – Big League Politics
A second former aide has accused beleaguered New York Governor Andrew Cuomo of sexual harassment, speaking the New York Times on Saturday.
Charlotte Bennett served as an executive assistant and health policy adviser in the Governor's office until November of last year, and recounted a series of incidents where she was propositioned about her sex life and the governor's preferences.
"Ms. Bennett, 25, said the most unsettling episode occurred on June 5, when she was alone with Mr. Cuomo in his State Capitol office. In a series of interviews this week, she said the governor had asked her numerous questions about her personal life, including whether she thought age made a difference in romantic relationships, and had said that he was open to relationships with women in their 20s – comments she interpreted as clear overtures to a sexual relationship."
Cuomo also allegedly questioned Bennett on her opinions of non-monogamous relationships…
………..
FDA Approves Another Covid Vaccine That Nobody In Their Right Mind Will Take – USA Today
.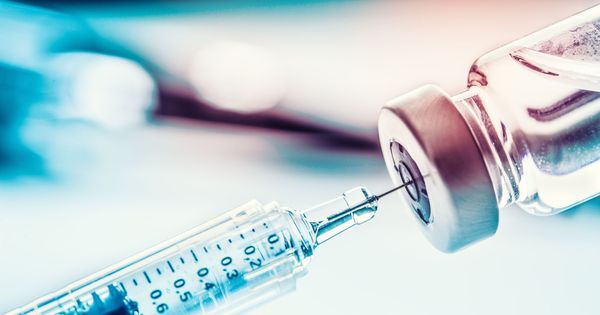 .
The U.S. Food and Drug Administration has authorized a third COVID-19 vaccine for public use. As expected on Saturday, acting Commissioner Dr. Janet Woodcock granted an emergency use authorization for a vaccine developed by Janssen Pharmaceuticals, a Johnson & Johnson company.
About 4 million doses of the new vaccine should be made available next week, 20 million total during March, and another 80 million by the end of June. Because the vaccine requires only one dose, it will help protect 100 million people and take effect more rapidly than the two-dose vaccines.
The J&J vaccine joins two others, one from Pfizer-BioNTech and the other from Moderna…
………..
Vatican Betrays Virgin Mary For Prophet Muhammad – Raymond Ibrahim
The same folks to bring you "Abrahamism" – the idea that Judaism, Christianity, and Islam are intricately connected – have narrowed their sights on promoting Mary, the mother of Christ, as "a Jewish, Christian and Muslim woman," in the words of Catholic priest Fr. Gian Matteo of the Pontifical International Marian Academy.
In a ten-week webinar series titled "Mary, a model for faith and life for Christianity and Islam," the academy will seek to present Mary as a bridge between the two religions.
This may be easier said than done – at least for those still interested in facts. For starters, the claim that Mary was a "Jewish, Christian and Muslim woman" is only two-thirds true: yes, she was a Jew by race and background; and yes, she was a Christian in that she literally birthed Christ(ianity); but she was most certainly not a Muslim – a term and religion that came into being 600 years after Mary died.
Worse, far from being the Eternal Virgin, as she is for 1.5 billion Christians of the Catholic and Orthodox variety, Islam presents Mary, the Mother of Christ, as "married"…
………..
Trump Shares Plans For New Super PAC In Mar-A-Lago Meeting – Politico
.

.
President Donald Trump told political advisers Thursday that he's chosen longtime ally Corey Lewandowski to run a yet-to-be-formed super PAC as part of his expanding post-presidential political apparatus, according to multiple people familiar with the discussion.
The decision was made in a multi-hour meeting at Trump's Mar-a-Lago estate on Thursday. Trump gathered his top political lieutenants, including Donald Trump Jr., former campaign manager Bill Stepien, former deputy campaign manager Justin Clark, former campaign manager Brad Parscale, former White House social media director Dan Scavino and senior adviser Jason Miller.
Alex Cannon, an attorney who has been advising the Trump team on the post-White House plans, was also present…
………..
Here's What Ted Cruz Is Doing To Keep Democrats From Packing The Supreme Court – Bronson Stocking
Activist judges pushing a far-left agenda have been legislating from the bench, and a handful of Supreme Court Justices committed to upholding the Constitution is the only thing stopping the left's total transformation of the country. For that reason, Democrats have been lying in wait for the opportunity to take out the Supreme Court.
Democrats are no longer hiding their disdain for the high court. Democrats openly admit to hostile court-packing plans that would stuff the Supreme Court full of activist judges who would then sign off on everything Democrats couldn't sneak past the voters.
Vice President Kamala Harris has said, "everything is on the table" when it comes to bypassing the Supreme Court.
Sen. Mazie Hirono (D-HI) has called court-packing a "long-overdue court reform."
Most concerning, President Biden has created a commission to study possible reforms to the federal judiciary because, as Biden puts it, the court system is "getting out of whack."…
………..
Chinese Government Anally Swabs U.S. Diplomats; Dementia Joe's Fake State Department Begs Them To Stop – National File
.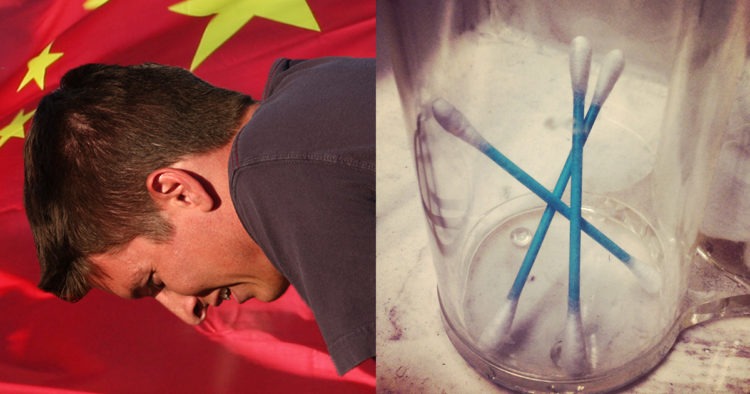 .
The Chinese government forcibly anally swabbed U.S. diplomatic officials as part of the Chinese Communist Party's new Covid testing protocols "in error," prompting Joe Biden's U.S. State Department to beg China to stop violating the "dignity" of Biden officials.
VICE and the Washington Post were among the first outlets to report the story, in which China originally promised to stop anally swabbing State Department officials after complaints from the Biden administration, but has now reversed course and denied forcibly applying the test in the first place.
"The State Department never agreed to this kind of testing and protested directly to the Ministry of Foreign Affairs when we learned that some staff were subject to it,"…
………..
Minimum Wage Hike In Pandemic Relief Bill Violates Budget Rules, Senate Parliamentarian Says – PJ Media
In a major setback for Joe Biden and his radical allies, the Senate parliamentarian has ruled that the $15 an hour minimum wage provision in the $1.9 trillion pandemic relief bill must be removed for violating budget rules.
Speaker Nancy Pelosi that the House would still vote on the wage hike, ostensibly to get Republicans on record opposing it. But the provision is dead on arrival in the Senate.
Desperate Democrats are looking for a way to alter the ruling. They believe that as president pro tempore, Vice President Harris could override the parliamentarian's decision. While technically true, both Harris and Biden have indicated that they will not upend the traditions of the Senate to get the wage hike in the relief bill.
"We are deeply disappointed in this decision," Senate Majority Leader Chuck Schumer said. "We are not going to give up the fight to raise the minimum wage to $15 to help millions of struggling American workers and their families…
………..
Biden To American Workers: Drop Dead – Daniel Greenfield
.

.
When you can't define what the United States is, how can you define its national interests? That's the sort of conundrum that led Biden to not only dismantle President Trump's efforts to protect American workers, but to define turning chain migration back on as protecting America.
"The suspension of entry imposed in Proclamation 10014 of April 22, 2020 (Suspension of Entry of Immigrants Who Present a Risk to the United States Labor Market During the Economic Recovery Following the 2019 Novel Coronavirus Outbreak)… does not advance the interests of the United States. To the contrary, it harms the United States, including by preventing certain family members of United States citizens and lawful permanent residents from joining their families here," Biden's proclamation falsely claims…
………..
Federal Judge Rules Nationwide Eviction Ban Is Unconstitutional – Epoch Times
A judge in Texas on Thursday ruled that the federal government does not have the authority to issue a nationwide eviction moratorium.
U.S. District Judge John Barker, a Trump appointee, ruled in favor of a group of property managers and landlords who challenged a Centers for Disease Control and Prevention (CDC) order that prevented them from temporarily evicting tenants for non-payment of rent during the CCP (Chinese Communist Party) virus pandemic.
The CDC order in question was initially issued in September 2020 and was originally set to expire on Dec. 31, 2020. It was extended to Jan. 31 and then again until the end of March. The order aimed to mitigate the spread of the pandemic by reducing congregation in shared living settings or in unsheltered homeless areas, and support state and local responses to the disease.
The order made it a crime for a landlord or property owner to evict a "covered person" from a residence, subject to several exceptions…
………..
5 Things You Need To Know About The Extremist 'Equality Act' House DemoNazis Just Passed – The Federalist
.

.
On Thursday, the House of Representatives passed the so-called Equality Act by a vote of 224 to 206. While Democrats have marketed this legislation as a simple civil rights law designed to protect LGBTQ people from discrimination, it is far from that.
The statutory language instead provides for an extreme remaking of all aspects of society, destroys the promise of equality for women, and threatens religious liberty and the privacy rights of all Americans, especially children. The proposed law also will upend state and federal protections of the unborn – yes, the Equality Act is about abortion too.
Here are the five facts about the Equality Act Americans need to know.
The Equality Act Is Deceptively Simple…
………..
DemoNazi-Encouraged Illegal Alien Charged With Raping 11-Year-Old Girl In North Carolina – USIACR
On Friday, police arrested Marcelo Barahona-Ruiz, 37, after responding to a domestic disturbance in progress in the 500 block of North Main Street. The dispute began when the mother of an 11-year-old girl confronted the suspect over his having sexual contact with her daughter, to which he admitted, according to detectives.
The Robesonian reported:
Red Springs Chief of Police Brent Adkins called the incident "tragic and horrifying" for the victim and her family. "No person, especially a child, should ever have to go through this," Adkins said in a statement. "I am thankful that she is recovering at her home currently. I know that she has a long road ahead of her with emotional and physical healing and we will be working closely with the victim and her family to make sure that they get the help they need such as counseling, therapy, etc."…
………..
Federal Judge Blocks Dementia Joe From Implementing Halt On Deportations – Breitbart
.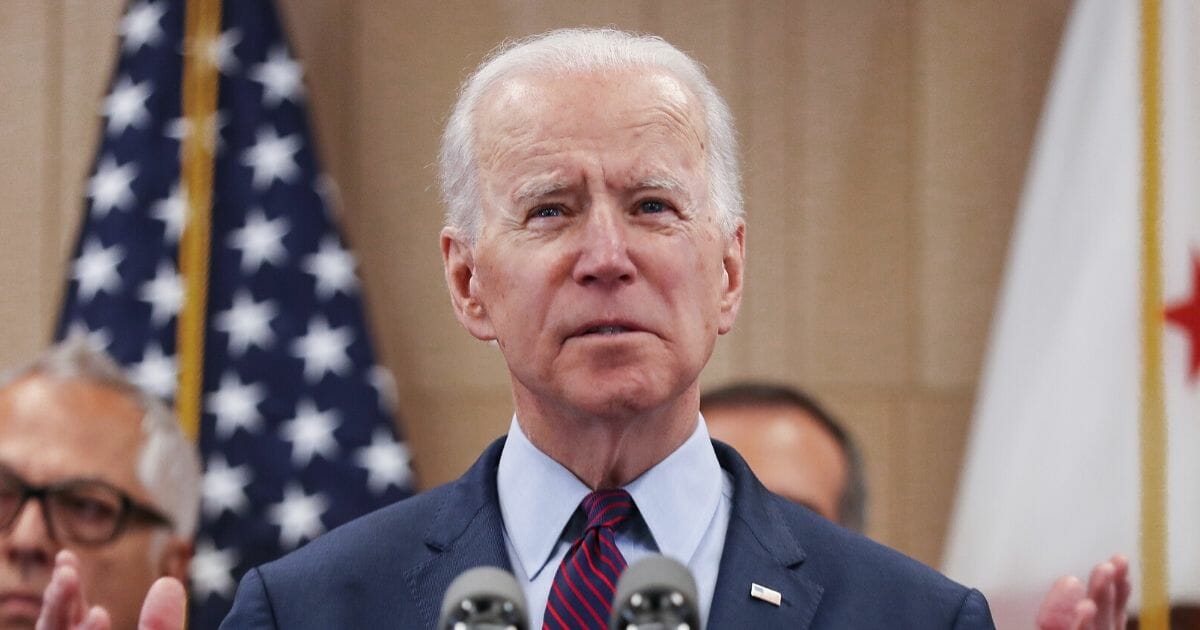 .
A federal judge has blocked fake President Joe Biden's Department of Homeland Security (DHS) from implementing a halt on deportations, a blow to the administration's efforts to dismantle interior immigration enforcement.
Hours after taking office on January 20, the fake Biden administration issued a memo that sought to halt most deportations of illegal aliens for at least 100 days. As a result, Texas Attorney General Ken Paxton filed a lawsuit, requesting a preliminary injunction on the "unlawful" deportation halt.
On Wednesday, United States District Judge Drew B. Tipton granted the preliminary injunction which prevents the Biden administration from implementing the deportation halt…
………..
Five Oregon Counties To Vote On Leaving DemoNazi-Controlled State, Escaping To 'Greater Idaho' – Washington Times
Five Oregon counties will ask voters in the next election whether they want to detach from the deep-blue state and join neighboring red-state Idaho.
Move Oregon's Border, also known as Greater Idaho, confirmed Tuesday that the initiative to move swaths of largely rural eastern and southern Oregon into Idaho qualified for the May 18 special election ballot in five counties: Baker, Grant, Lake, Malheur and Sherman. In Baker County, organizers far exceeded the 496 signatures required by submitting 746, with the clerk reporting that 630 were accepted. The county population is about 16,000.
"Oregon is a powder keg because counties that belong in a red-state like Idaho are ruled by Portlanders," said Mike McCarter, president of Move Oregon's Border, in a statement.
He cited the impact of Democratic Gov. Kate Brown's novel coronavirus restrictions; ongoing Antifa unrest in Portland; a state task force's unsuccessful effort to prioritize "Black, Indigenous and people of color" for novel coronavirus vaccines…
………..
California DemoNazis Want To Fine Retailers Who Maintain Separate Clothing And Toy Sections For Boys And Girls – Big League Politics
.

.
Two Democrats in the California state legislature have introduced a bill that would force retail stores to offer boys and girls' clothing and toys in one gender neutral section. According to Reason.com, the bill would impact brick-and-mortar stores as well as online retailers based in California. It was introduced by Assembly Members Evan Low and Cristina Garcia.
Brick-and-mortar stores, if the bill became law, would be required to display the "majority" of their children's clothing and toys in a single "unisex" area. They would also not be allowed to put up signs that indicate whether a certain toy or clothing item is intended for boys or girls.
Stores that maintain separate boys and girls sections could potentially face a $1,000 fine for non-compliance, though this only applies to retailers that employ over 500 people…
………..
Dementia Joe Cancels President Trump's 'Operation Talon' Program That Targeted Sex Offenders Living In The U.S. Illegally – Human Events
Biden has made it clear that his number one mission as president is to undo everything the Trump administration accomplished over the last four years. His newest cancellation simply does not make sense.
Biden's administration recently cancelled Operation Talon, a Trump administration program aimed at removing convicted sex offenders living in the United States illegally.
Though the program seems to be something everyone should support, it clearly isn't. Why would anyone want sex offenders to remain in the country?
South Carolina Attorney General Alan Wilson joined a coalition of 18 state attorneys general to urge Biden to reverse the cancellation, according to ABC 4 News.
"We're working hard to fight human trafficking and sex crimes in South Carolina and allowing convicted sex offenders who are here illegally to remain in our country makes absolutely no sense," Wilson said…
………..
Dementia Joe's Crackhead Son Was Living With His Brother's Widow While Sending Raunchy Texts And FaceTiming In The Shower With Her Married Sister – Daily Mail
.

.
Hunter Biden had a controversial affair with his brother Beau's grieving widow Hallie, while exchanging raunchy texts, 'partying', and even renting a house with her sister, DailyMail.com can exclusively reveal.
Hallie Biden's older sister, Elizabeth Secundy, who was recently separated from her husband of 15 years, referred to Hunter as her 'prince' and told him she loved him, in a series of text messages dating back to 2016.
The pair's relationship was revealed in files and emails recovered from Hunter's laptop – the contents of which became public last year after it was abandoned at a Delaware computer shop…
………..
House DemoNazis Want Dementia Joe To Relinquish Sole Authority To Launch Nuclear Weapons – Political Insider
Dozens of House Democrats are calling on President Biden to relinquish sole control over the country's nuclear arsenal and the ability to launch a strike using those weapons.
Politico reports that the Democrats, led by Rep. Jimmy Panetta (CA) and Rep. Ted Lieu (CA), wrote a letter warning that "vesting one person" with the authority to initiate a nuclear war "entails real risks."
"While any president would presumably consult with advisors before ordering a nuclear attack, there is no requirement to do so," the letter explains.
"The military is obligated to carry out the order if they assess it is legal under the laws of war," they add. "Under the current posture of U.S. nuclear forces, that attack would happen in minutes."
Politico notes that the Democrats are attempting to curb the president's power in the nuclear command-control system…
………..