………..
DemoNazi Senator From Georgia Under Investigation For Voter Registration Misconduct – Post Millennial
.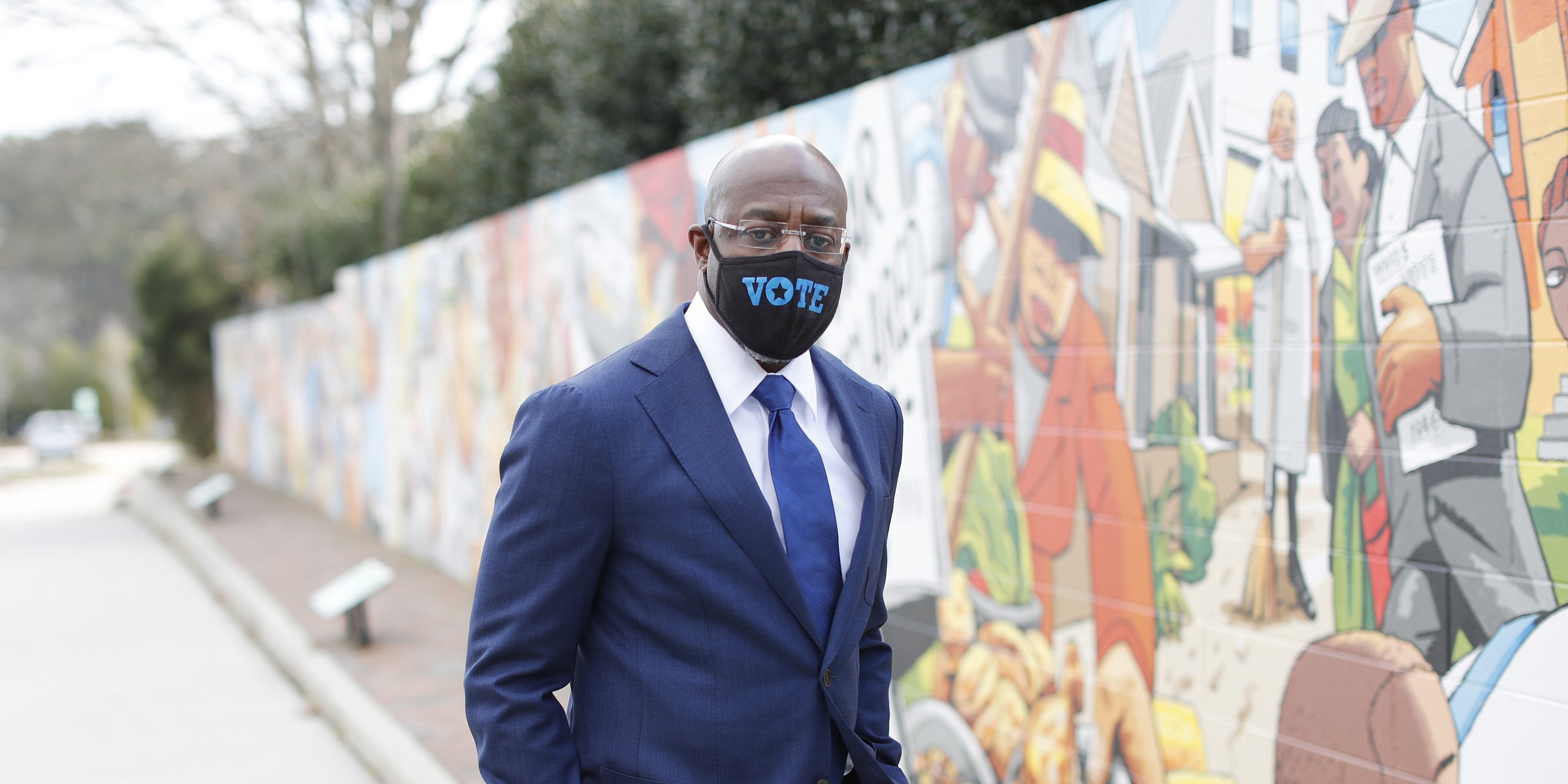 .
Senator Raphael Warnock (D-GA) is now under an investigation for voter registration misconduct for his involvement with an organization founded by Georgia Democratic operative Stacey Abrams.
In a 3-0 vote on Wednesday, the Georgia State Election Board decided to go ahead with an investigation into the New Georgia Project, of which Warnock was chair in 2019. The New Georgia Project, founded by Abrams, is alleged to have not followed specific guidelines as regards deadlines, Forbes reports.
"Warnock, a Democrat elected last month to the U.S. Senate, is named as a respondent in the case because he was listed as the CEO for the New Georgia Project at the time,"…
………..
DemoNazi County Legislator Steven Maio Among Five Suspects Arrested For Sex Trafficking In New York State – Hornell Evening Tribune
In the primarily rural Steuben and Chemung counties of New York's Southern Tier, a sex trafficking enterprise allegedly operated in secret for five years.
Steuben County's District Attorney says this is "not the type of case we expect" in this community. The names of two known community figures with starkly different backgrounds emerge at the center of it: A notorious criminal, Larry Comfort Sr., who was linked to a state police investigator's fatal shooting, and a sitting county legislator, Steven P. Maio.
Few specifics have been revealed publicly about how the sex trafficking operated or how many alleged victims it involved. But the 34-count criminal indictment alleges five men are linked together by a set of felony charges that entail drugs, witness intimidation, profiting from prostitution and enterprise corruption.
Comfort Sr., 70, is portrayed by prosecutors as the leading figure in the criminal operation, an investigation built by New York State Police that led to the indictment's unsealing in December…
………..
DemoNazis Rush New Covid Bill While Feds Sit On $1.3 Trillion In Unspent Relief Funds – Issues & Insights
.

.
"Time is a luxury our country does not have." That was Senate Majority Leader Chuck Schumer explaining why Democrats are in such a mad rush to pass a massive $1.9 trillion COVID "relief" bill.
What Schumer, President Joe Biden and other Democrats, and the mainstream media fail to mention is that the government still hasn't spent $1.3 trillion of the previous COVID relief funds. If the public knew that, would a majority be in favor of anything like the new Biden plan?
For those with short memories, there have been five COVID relief bills in less than a year, with total spending of $4.1 trillion – all financed by deficit spending. President Donald Trump signed the most recent bill – valued at $900 billion – just six weeks ago. Also, there have been "administrative actions" that add up to $700 billion…
………..
Fake Biden Administration Halts Deportation Of Criminal African Migrants 'Due To Black History Month' – Information Liberation
Dementia Joe's acting ICE director, Tae Johnson, halted deportation flights of criminal African migrants because they were "scheduled during Black History Month," according to a report from the Washington Post.
From The Post:
When ICE scheduled a deportation flight to Africa for earlier this month, lawyers and activist groups sent urgent requests to political appointees at the White House and DHS, asking them to intervene. Their request asked for the administration to give the deportees more time to pursue humanitarian claims in immigration courts, noting that the flight to majority-Black countries had been scheduled during Black History Month, emails show. Within hours, the acting director of ICE wrote to senior staff, stopping the deportations. A senior ICE official declined to comment on deportation flights…
………..
Colorado Shatters Marijuana Sales Record With $2.19 Billion In 2020; $10 Billion Since 2014 – Washington Times
.

.
Colorado's first-in-the-country recreational marijuana industry reported nearly $2.2 billion in sales during 2020, and more than $10 billion since it started in early 2014, regulators said Tuesday. Figures released by Colorado's Department of Revenue show that recreational marijuana sales during the past calendar year totaled more than $2.19 billion, setting a new state record.
Coloradans voted to legalize recreational marijuana in 2012, paving the way for the state to set up a system for regulating and taxing retail sales. Nine others have since followed suit.
On the revenue department website, newly published figures show that between the start of 2014 and the end of 2020, total recreational marijuana sales in Colorado totaled over $9.978 billion…
………..
Legislation In South Dakota Seeks To Nullify Dementia Joe's Unconstitutional Executive Orders – Daily Wire
Legislation introduced in the South Dakota House of Representatives seeks to give the state's attorney general the authority to review executive orders from fake President Joe Biden and potentially nullify any order deemed unconstitutional.
State Rep. Aaron Aylward (R-Harrisburg) introduced HB 1194, which is described as an act "to authorize the review of certain executive orders issued by the President of the United States."
The process to potentially nullify an executive order, which by nature bypasses congressional approval, "begins with a review by the Executive Council of the Legislative Research Board, followed by a referral from the Council to the attorney general and the governor," South Dakota news station KELO-TV reported last week.
"Once the referral has been made, the attorney general may examine the order to determine whether the state can seek an exemption or declare it unconstitutional."…
………..
Fourteen Republican Attorneys General Reviewing Legal Options Over Dementia Joe's Keystone Pipeline Action – Daily Caller
.

.
Fourteen Republican state attorneys general wrote a letter to the White House, informing the president they were reviewing all legal options over his decision to nix the Keystone XL Pipeline permit.
The officials told President Joe Biden they were writing to him "with alarm" and urged him to reconsider his Keystone XL Pipeline executive order in the letter sent Tuesday.
The Laborers International Union of North America (LiUNA) estimated that the executive order would kill thousands of current union jobs and tens of thousands of future union jobs.
"Please be aware that the states are reviewing available legal options to protect our residents and sovereign interests," the attorneys general wrote…
………..
DemoNazis Broke Chain Of Custody Laws In Every Swing State During 2020 Election – Gateway Pundit
At midnight on election night, President Trump warned his supporters not to let Democrats "find any votes at 4 in the morning."
President Trump was ahead in Pennsylvania by nearly 700,000 votes. In Michigan Trump was ahead by over 300,000 votes. In Wisconsin Trump was ahead by 120,000 votes. Trump was also ahead in Georgia and Nevada.
And President Trump already trounced Joe Biden in Ohio, Florida, and Iowa – three states that ALWAYS go to the eventual presidential winner.
Then suddenly Pennsylvania, Michigan, and Wisconsin announced they would not be announcing their winner that night. This was an unprecedented and coordinated move in US history.
Then many crimes occurred to swing the election to Biden, but perhaps the greatest crime was the lack of dual controls and chain of custody records that ensure a fair and free election. At a high level, when ballots are transferred or changes are made in voting machines…
………..
Recall Of DemoNazi Governor Of California Imminent As Petition Approaches 1.5 Million Signatures – Big League Politics
.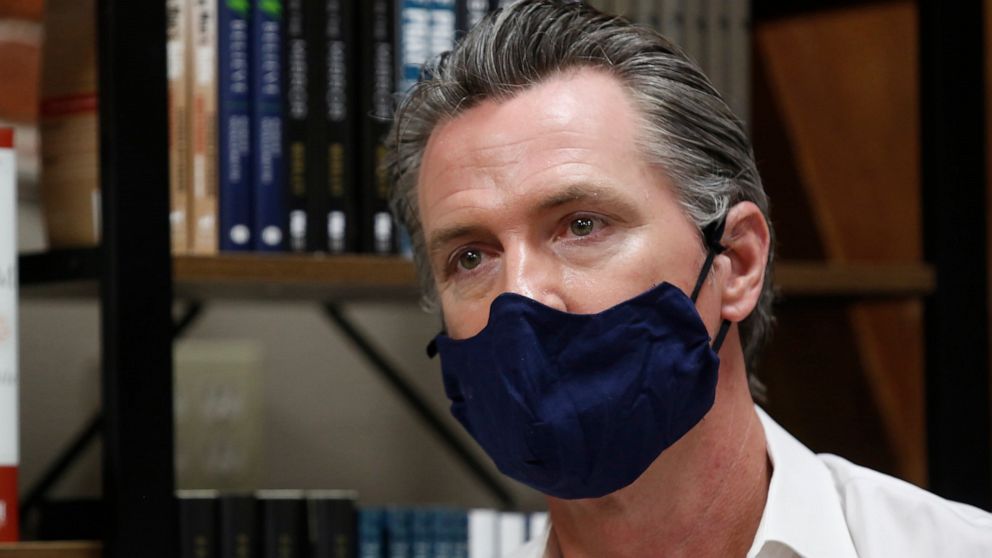 .
A recall election against California Governor Gavin Newsom is slated to occur, with recall organizers rapidly approaching the threshold of 1.5 million signatures required to trigger the election.
Recall Gavin Newsom organizers reached 1.4 million signatures last week, and now have more than a month to get the 100,000 signatures they need for a recall. The signature window expires on March 17th, and organizers hope to receive 2 million signatures by that time.
Newsom has presided over governance of the state as quality of life declines to third-world standards, electric utilities collapse, wildfires torch the state, homelessness swells out of control, and the states incurs one of the worst outbreak of coronavirus in the nation…
………..
Dementia Joe Scraps Trump Mandate For Universities To Report Chinese Dealings – Infowars
Joe Biden has scrapped a policy instituted by President Trump that mandated U.S. colleges and universities to report all connections with the Chinese government to encourage transparency in the face of evidence that CCP propaganda is infiltrating the education system.
Axios reports that Trump enacted a policy demanding that education institutions disclose all dealings with the controversial Chinese Confucius Institute. Trump made sure that under the new policy any institutions failing to comply would lose certification for the Student and Exchange Visitor Program.
However, Office of Information and Regulatory Affairs documents show that Biden scrapped the policy on January 26, with an ICE official also confirming to Campus Reform that the policy was done away with by Biden.
In 2018, Trump also signed the National Defense Authorization Act, into which Senator Ted Cruz had placed a provision prohibiting funding to the Chinese-run Confucius Institutes on American campuses…
………..
Doctor Slandered By Media, Dementia Joe And Other Leftists Demands They Apologize After Studies Support Her Claim That Hydroxychloroquine Effectively Treats China Virus – National File
.

.
Dr. Stella Immanuel, who was lambasted by the media and establishment medical community after she swore to the effectiveness of hydroxychloroquine at treating COVID-19 in a viral video last year, is now demanding an apology, as much of the medical community and establishment media now agree with her.
"I demand an apology," wrote Immanuel. "When we said Hydroxychloroquine works we were ridiculed. Now studies are coming out saying it works."
Immanuel added, "What about hundreds of thousands that have died and are still dying."
"I demand an apology," she said in the video. "From the media, I'm talking about CNN, CNBC, the New York Times, all those people that called me crazy, from Hollywood."…
………..
Biden Depression Update: Congressional Budget Office Estimates DemoNazis' $15 Minimum Wage Hike Will Cost Poor People 1.4 Million Jobs – Frontpage
It's hard to think of a worse time for a minimum wage increase than during lockdowns and Black Lives Matter race riots that decimated small businesses. But the Democrats are determined to never let a crisis go to waste and intend to ram through a $15 minimum wage increase that the Congressional Budget Office estimates will cost 1.4 million jobs.
The news is actually worse than that because the jobs lost will largely be those at the bottom of the ladder and for young workers.
If there's any policy that could make urban violence and blight worse, the minimum wage hike would be it. Employment would be reduced by 1.4 million workers, or 0.9 percent, according to CBO's average estimate…
But here's the kicker
In 2021, most workers who would not have a job because of the higher minimum wage would still be looking for work and hence be categorized as unemployed; by 2025…
………..
Dementia Joe Expected To Roll Back Deportations For Illegal Alien Drunk Drivers, Assailants – Breitbart
.

.
Fake President Joe Biden's administration is expected to roll back deportations starting this week for illegal aliens who have been convicted of drunk driving, simple assault, and a number of drug crimes.
Internal communications reviewed by the Washington Post, and nearly confirmed by White House press secretary Jen Psaki, details how the Immigration and Customs Enforcement (ICE) agency under Biden's direction will not prioritize deportations for illegal aliens convicted of a number of crimes, all of which have American victims.
The Post reports:
Agents will no longer seek to deport immigrants for crimes such as driving under the influence and assault…
………..
'There Will Be No Enforcement': Sheriff Blasts Dementia Joe For 'Dismantling' ICE – Daily Wire
Appearing on Fox & Friends on Monday, a Virginia sheriff blasted the fake Biden administration for its policy on illegal immigration, saying that fake President Biden has "effectively and functionally dismantled ICE, basically telling the agents to stand down."
Fox & Friends host Steve Doocy prompted Frederick County Sheriff Chuck Jenkins to comment on the issue, remarking, "Out on the campaign trail, Joe Biden said, 'During the Obama-Biden administration, we deported too many people.'… Well, he certainly has taken a big step in that direction."
"This is absolutely outrageous, Steve," Jenkins replied. "Americans should be angry and outraged. What he's done is effectively and functionally dismantled ICE, basically telling the agents to stand down. There will be no enforcement."
Doocy continued by referencing an article in The Washington Post that discussed the Biden administration's approach to illegal immigration. Doocy said…
………..
DemoNazi Corruption Update: Ilhan Omar Funneled Campaign Funds Into Lover's Consulting Firm, Accounting For 80 Percent Of Its Revenue – Big League Politics
.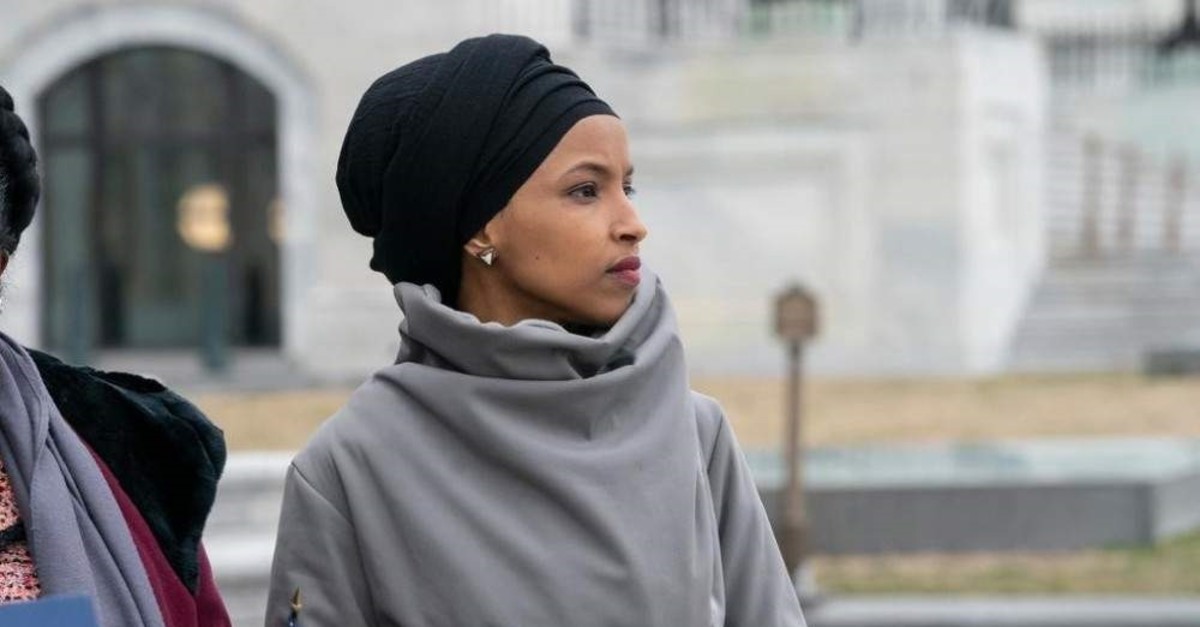 .
Rep. Ilhan Omar (D-MN) has been funneling campaign funds to her husband Tim Mynett, who she began sleeping with while both were previously married to other people, for quite some time, and Omar's campaign funds have accounted for 80 percent of the revenue of his fledgling Washington D.C. consulting firm.
Mynett's E Street Group received $2.9 million from Omar during the 2020 election cycle alone. Mynett, who runs the E Street Group with partner Will Hailer, received 146 checks from Omar's campaign with the payments with payouts concluding last November.
The E Street Group has also received payouts to the tune of $194,000 from Rep. Pramila Jayapal (D-WA), another far-left extremist who harbors disdain for white Christians…
………..
Senator Hawley's Wife Files Criminal Complaint Against Leftist Scumbags Who Terrorized Her And Her Infant Daughter – Daily Wire
Erin Hawley, the wife of Missouri senator Josh Hawley has filed a criminal complaint against an activist member of the group ShutDownDC who allegedly organized a group that targeted her home, where she was staying with her newborn daughter.
ABC News reported a police spokesman said a local magistrate in Fairfax County found enough "probable cause" to issue a summons directed against Patrick Young, who was charged with a misdemeanor count of illegally demonstrating at Hawley's Vienna, Virginia home on January 4.
Josh Hawley was in Missouri with his two sons at the time, but his wife and newborn daughter were at the Virginia home…
………..
Hateful LA Times Reporter Virginia Heffernan Compares Kindly Pro-Trump Neighbors To Terrorists After They Help Plow Her Driveway – Gateway Pundit
.

.
Los Angeles Times columnist wrote a screed this week for the paper trashing her pro-Trump neighbors after they helped plow her driveway following a snow storm. Virginia Heffernan even compared them to terrorists.
Raheem Kassam @RaheemKassam The poison here, from @page88, suggests one should shun their kind neighbors because of their political choices. This is the kind of psychopathic behaviour that only a lifetime of indoctrination (and/or drugs) can create…
………..
January Had Record-Breaking Sales For Firearms – Big League Politics
Don't expect Americans to stop buying guns anytime soon. According to Dean Weingarten of AmmoLand, a record number of National Instant Background Check System (NICS) were conducted in January.
This represents the highest number of checks conducted in one month since the system was set up in 1998. The second highest month was December 2020, which had 3,937,068 checks.
Last year's BLM unrest and the reality of an anti-gun Democrat trifecta at the federal level has motivated millions of Americans to get strapped. In addition, soft-on-crime policies like those being proposed in cities such as Los Angeles is making people recognize the importance of arming themselves.
Despite the constant anti-gun bias in schools, media, and general culture, regular Americans do not fall for anti-gun disinformation. Their purchasing behavior says it all. Take this trend in mind, nationalists would be well-served by having candidates run on strong pro-Second Amendment platforms…
………..
BLM Terrorists Threaten Arson During 'Fuck The Police' March In Washington, DC – Zero Hedge
.

.
Anti-police, BLM activists marched through the streets of Washington DC Saturday night, where they yelled at police and harassed outdoor diners while chanting various slogans such as "Black lives, they matter here," and "if we don't get it, burn it down."
Participants shined flashlights in the windows of local businesses and residences. Meanwhile, DC police did virtually nothing to control or stop the march as the group confronted locals.
Members of Antifa were present, joining up with the organizing group, "They/Them Collective," which describes themselves as "An anarcho abolitionist collective house based in occupied Piscataway land here for queer, enby, trans, BBIPOC liberation."…
………..
Supreme Court Rules California DemoNazis Cannot Ban Indoor Religious Services Over Fake Pandemic – Daily Caller
A divided U.S. Supreme Court ruled late Friday that California cannot enforce its coronavirus-related bans on indoor worship services, though it declined to lift bans on singing and chanting inside.
The 6-3 ruling, issued just before 11 p.m., consisted of four separate statements by the justices outlining what relief each would have granted to the churches that had sued. Despite the splintered rulings, a majority of the court was willing to lift California's ban on indoor services while remaining other, more specific restrictions in place.
Justices Clarence Thomas and Neil Gorsuch opted to grant all of the churches' requests, including lifting the bans on singing and chanting and the restrictions that enforce a 25% capacity at most indoor places of worship.
"Even if a full congregation singing hymns is too risky, California does not explain why even a single masked cantor cannot lead worship behind a mask and plexiglass shield," Gorsuch wrote…
………..
Wyoming Republican Party Censures RINO Idiot Liz Cheney Over Impeachment Vote – Breitbart
.

.
The Wyoming Republican Party's state central committee voted Saturday to censure Rep. Liz Cheney, R-Wyo., for her vote to impeach then-President Donald Trump. The Casper Star-Tribune reported that the vote came after just 11 minutes of debate, with just three people speaking against censoring the state's lone representative in the House.
"Let's resist this left-wing trend of 'cancel culture,' trying to censure and get rid of anybody that we disagree with," said Teton County Chairman Alex Muromcew, who voted against the censure and said Republicans can vote her out next year if they disagree with her position.
JoAnn True, a state committee member from Natrona County and one of the handful of party members who voted "no," said she stood to speak but was not permitted to do so…
………..