………..
"We Feel Incredibly Betrayed": Thousands Of National Guardsmen Forced To Vacate Capitol And Sleep In Parking Garage With Only One Bathroom – Politico
.

.
Thousands of National Guardsmen were forced to vacate congressional grounds on Thursday and are now taking their rest breaks outside and in nearby parking garages, after two weeks of sleepless nights protecting the nation's capital in the wake of the violent assault on Jan. 6.
One unit, which had been resting in the Dirksen Senate Office building, was abruptly told to vacate the facility on Thursday, according to one Guardsman. The group was forced to rest in a nearby parking garage without internet reception, with just one electrical outlet, and one bathroom with two stalls for 5,000 troops, the person said.
"Yesterday dozens of senators and congressmen walked down our lines taking photos, shaking our hands and thanking us for our service. Within 24 hours, they had no further use for us and banished us to the corner of a parking garage. We feel incredibly betrayed"…
………..
GOP Congresswoman Officially Files Articles Of Impeachment Against Dementia Joe On His Second Day As Fake President – PJ Media
A House Republican officially filed articles of impeachment against fake President Joe Biden on his second day in office.
Rep. Marjorie Taylor Greene (R-Ga.) – infamous for supporting the QAnon conspiracy theory on a blog before running for Congress – launched a Quixotic attempt to impeach Biden over the Hunter Biden-Burisma scandal.
"President Joe Biden is unfit to hold the office of the Presidency. His pattern of abuse of power as President Obama's Vice President is lengthy and disturbing. President Biden has demonstrated that he will do whatever it takes to bail out his son, Hunter, and line his family's pockets with cash from corrupt foreign energy companies," Greene said in a statement on Thursday after filing the articles.
"President Biden is even on tape admitting to a quid pro quo with the Ukrainian government threatening to withhold $1,000,000,000 in foreign aid if they did not do his bidding…
………..
Fake President Biden Caught Again Without Mask On Federal Property, Despite Own Mandate – Breitbart
.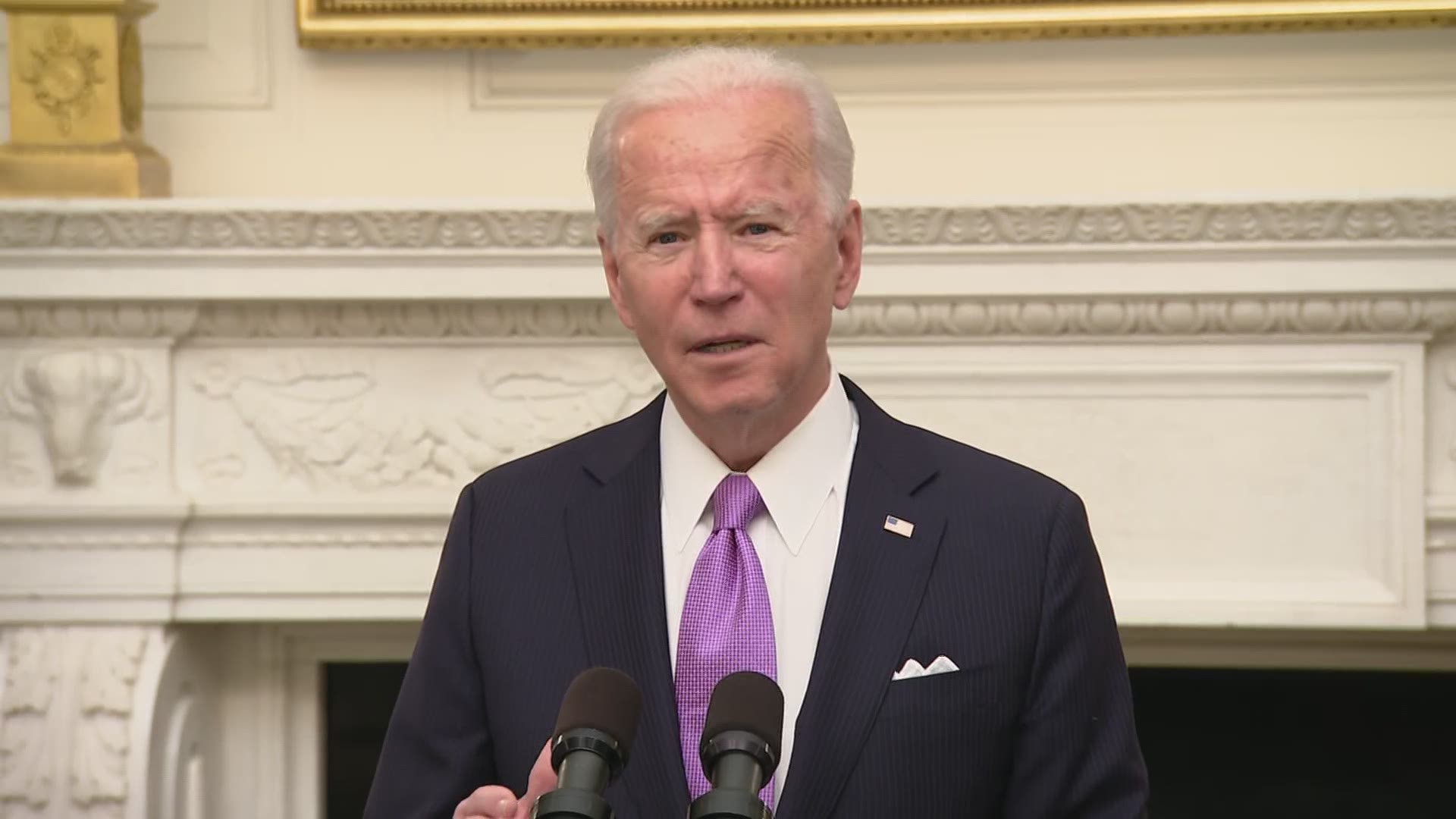 .
Fake President Joe Biden appeared at the White House Thursday without a mask, despite his order to require mask-wearing on federal property.
"The masks have become a partisan issue, unfortunately," Biden repeated, urging Americans to "mask up" for the next 100 days as his administration continued to battle the coronavirus pandemic.
Biden entered the State Dining room with a mask but removed it as he spoke for several minutes. He even coughed into his hand during the speech. After the speech, Biden moved to a small table where he signed several executive orders to combat the coronavirus, but he did not wear his mask as he spoke to the press…
………..
Kentucky GOP Leaders Censure Mitch (The Corrupt Turtle) McConnell After Floor Speech Lie That Trump 'Provoked' Capitol Hill Mob – WCSH
On his last day in the role before becoming minority leader, Senate Majority leader Mitch McConnell pointed fingers at President Trump, directly accusing him of playing a role in the January 6th insurrection of the U.S. Capitol.
"The mob was fed lies. They were provoked by the president and other powerful people," he said. Leader McConnell said there will be a safe transfer of power on Wednesday as President-Elect Joe Biden is sworn in.
"We'll move forward. Our work for the American people will continue, as it has for more than 230 years," McConnell continued. "Americans elected a closely divided senate, a closely divided house and a presidential candidate who said he'd represent everyone."
Senator McConnell went on to say the "marching orders" from the American people are to now find bipartisan agreement and seek "common ground."
"This is by far and away the most extreme and dramatic break between McConnell and Trump…
………..
Hail To The Thief – Daniel Greenfield
.

.
On a cold, windy day with a small group of spectators watching from behind barbed wire, Joseph Robinette Biden Jr. swore another in a long series of false oaths before his motorcade passed between a long row of soldiers with their backs to him looking outward for threats.
No inauguration has been this empty in a century of American history. And at no inauguration have the spectators been outnumbered by a raw display of armed force. American presidents have been inaugurated in wartime and during actual national emergencies with a better turnout.
Through world wars and wars on terror, Washington D.C. has remained a national capital where the hundreds of millions of taxpayers who labor to pay for its grand edifices, free museums, and lavish lifestyles could briefly come to enjoy a little of the life lived by the ruling class in the Imperial City…
………..
Mississippi Bill Would Classify Abortion As Murder – Daily Caller
Abortion would be classified as murder under a new Mississippi bill introduced into the state's legislature. Republican Mississippi state Rep. Dan Eubanks's bill would make it a felony for anyone who "willfully" cause an abortion.
"Any person who performs or induces any abortion shall be guilty of murder," the representative's legislation reads.
The legislation also proposes that "it shall be unlawful for any physician to perform an abortion or to perform an abortion that results in the delivery of a living child and to intentionally allow or cause the child to die" – language referencing situations in which a baby is delivered alive through a failed abortion and doctors choose not to administer care.
Democratic Virginia Gov. Ralph Northam was criticized when he described such an instance, saying, "The infant would be delivered. The infant would be kept comfortable. The infant would be resuscitated if that's what the mother and the family desired…
………..
Trucking Industry Leaders Expect Dementia Joe's Policies To Crush Small Trucking Companies – Big League Politics
.

.
Trucking industry experts expect Joe Biden's presidency to seriously jeopardize many small American trucking companies, and the prospects of truck drivers who work as independent contractors.
Biden is poised to sign a transportation law passed in the Democratic House and stalled in the then-Republican Senate in 2019. The Moving Forward Act had required commercial motor vehicles to maintain more than $2 million in insurance liability, more than doubling the existing $750,000.
It's possible that an updated Democratic transportation law will be even stricter on truck drivers, requiring insurance liability of as much as $4 million…
………..
Twitter Sued By Child Sex Trafficking Victim After Platform Refused To Remove Child Porn Because It Didn't 'Violate Policies' – New York Post
Twitter refused to take down widely shared pornographic images and videos of a teenage sex trafficking victim because an investigation "didn't find a violation" of the company's "policies," a scathing lawsuit alleges.
The federal suit, filed Wednesday by the victim and his mother in the Northern District of California, alleges Twitter made money off the clips, which showed a 13-year-old engaged in sex acts and are a form of child sexual abuse material, or child porn, the suit states.
The teen – who is now 17 and lives in Florida – is identified only as John Doe and was between 13 and 14 years old when sex traffickers, posing as a 16-year-old female classmate, started chatting with him on Snapchat, the suit alleges.
Doe and the traffickers allegedly exchanged nude photos before the conversation turned to blackmail: If the teen didn't share more sexually graphic photos and videos, the explicit material he'd already sent would be shared with his "parents, coach, pastor" and others, the suit states…
………..
Dementia Joe Kills Off An Estimated 52,100 Jobs On First Day As Fake President – Gateway Pundit
.

.
On his first day in office Joe Biden killed off an estimated 52,100 American jobs. That must be a record, right?
After his bizarre inaugural behind fences and 20,000 military troops, Biden hobbled to the Oval Officer were he signed several executive orders including the end of construction of the Keystone XL Pipeline and the end of construction of the Trump border wall.
Canceling the Keystone Pipeline costs over 11,000 construction jobs and 42,100 jobs throughout the US during the construction process according to the US State Department. Canceling the Trump border wall will cost 10,000 jobs. That's a total of 52,100 jobs lost in his first 8 hours in office…
………..
Fake President Biden's Pick For CIA Director Has 7-Year-Long Relationship with Chinese Communist Party Fronts – National Pulse
Bill Burns – Joe Biden's pick to lead the Central Intelligence Agency – serves as the President of the Carnegie Endowment for International Peace which has over a decade-long relationship with the China-United States Exchange Foundation and other Chinese Communist Party-linked groups.
Burns has served as President of the think tank since 2014, overseeing its involvement with the China-United States Exchange Foundation (CUSEF) which dates back to at least 2009.
CUSEF – part of the Chinese Communist Party's United Front effort that seeks to "co-opt and neutralize sources of potential opposition" and encourage foreign actors to "adopt positions supportive of Beijing's preferred policies" – has sponsored trips for Chinese Communist Party officials to speak at the Carnegie Endowment for International Peace.
In 2009, the think tank hosted former Shanghai Mayor and Vice Chairman of the Chinese Communist Party's Political Consultative Conference for a"keynote speech" on a trip paid for by CUSEF…
………..
President Trump Contemplates Ditching The GOP, Starting New 'Patriot Party' To Put America First – Big League Politics
.

.
President Donald Trump is considering ditching the Republican Party and starting a new "Patriot Party" that will actually put America first. The Wall Street Journal has reported that Trump has talked to "several aides and other people close to him" about the possibility of creating a new political party.
Trump understands that he commands a constituency of Americans who previously had little interest in politics. He brought these folks into the Republican Party like nobody else ever could, and he could use them as the core of his new political party.
Big League Politics has reported on how Republican leaders like Sen. Mitch McConnell (R-KY) have stabbed President Trump in the back, blaming him for violence that took place in the U.S. Capitol on Jan. 6…
………..
One Hour After Dementia Joe Is Sworn In As Fake President, The World Health Organization Admits Their Testing Grossly Overstates Individuals Testing Positive For Covid – Gateway Pundit
Surprise, Surprise – Literally one hour after Biden was sworn in, the World Health Organization admitted that PCR testing produces high amplification rates and results and a huge number of false positives.
The WHO has hid the truth about the COVID pandemic from the start. We reported in March 2020 that the WHO was reporting bogus numbers grossly overstating the mortality rate of COVID. We were right.
WHO Finally Agrees Our March Analysis was Correct: The WHO's Early Coronavirus Mortality Rate Was Irresponsibly Overstated and We Called Them Out with The CORRECT NUMBERS! On March 17, 2020 The Gateway Pundit first reported on the controversial Ethiopian politician and Director General of the World Health Organization (WHO), Tedros Adhanom Ghebreyesus, and his irresponsible and completely inaccurate fear mongering…
………..
Fake President Biden To Sign Executive Orders On Climate, Health Care, Immigration In First Two Weeks – The Hill
.

.
President Biden is poised to take action on 53 executive items over the next 10 days as he seeks to rapidly reverse some Trump administration policies and implement his own, according to a document outlining the schedule for Biden's first two weeks in office.
The document, which was circulated to individuals close to the administration and obtained by The Hill, shows that Biden will take executive action each weekday through the end of January, with each day centered around specific themes such as climate, economic relief, health care and immigration.
The timetable lays out which days Biden is expected to act on anticipated items such as reversing the Mexico City policy…
………..
Court Blocks HHS From Forcing Catholic Doctors To Perform "Transgender" Surgery – PJ Media
On Monday, the day before Joe Biden became president of the United States, a federal court in North Dakota defended Roman Catholic health care providers from an Obamacare mandate forcing doctors and nurses to perform experimental transgender surgeries that violate Roman Catholic convictions.
The court enjoined the Department of Health and Human Services (HHS) and the Equal Employment Opportunity Commission (EEOC) from forcing these Catholic physicians to perform transgender surgery.
This injunction will prevent the Biden administration from using the HHS and the EEOC to enforce the Obamacare transgender mandate, forcing doctors to provide cross-sex hormones and sex-reassignment surgery.
Some doctors have warned that even the hormones – the less invasive "treatment" – give healthy people a disease. The actual surgery often involves sterilizing a patient for life…
………..
SpaceX Launches First Starlink Satellite Mission Of 2021 – UPI
.

.
SpaceX launched another shipment of 60 Starlink satellites from Florida on Wednesday morning, adding to a rapidly growing cluster of high-speed broadband communications spacecraft.
The Falcon 9 rocket lifted off as planned at 8:02 a.m. EST into a cool, blue winter sky from Complex 39 at Kennedy Space Center. The satellites deployed into their intended orbit one hour and four minutes after launch, concluding the first Starlink mission of 2021.
The company also notched a new record for rocket reusability when it landed the first stage of the vehicle on a barge in the Atlantic Ocean, marking the eighth flight and landing for that booster…
………..
We Are About To Have A Four-Year Lesson In Anti-Economics – Thomas Del Beccaro
The Biden Presidency is set to begin. After a Trump Presidency that understood and worked with the laws of economics, we are about to endure yet another Democrat presidency that seeks to defy the laws of economics – and with that, Americans will suffer.
As we consider the years in front of us and the policies of the incoming Biden Administration, we should be alarmed at how few people actually believe in economics. I write that because it is plain for everyone to see how many support policies that defy the laws of economics and yet expect good economic outcomes.
At its core, economics is nothing more than the study of human behavior measured over all of time. Across millennia, humans have consistently responded to situations, stimuli, incentives, and the loss of those incentives. The more prominent of those consistent responses are often termed the laws of economics.
Most have heard of the phrase supply and demand…
………..
Biden Inauguration Day: America's Dark Winter Begins – Issues & Insights
.

.
Joe Biden was sworn in as America's 46th president on Wednesday. Far from being the start of an era of reconciliation, the ceremony will only accelerate the disunity that his party and its media division have whipped up. God, please have mercy on the United States of America.
A few days removed from the 2020 election, Biden warned, as the coronavirus count was nearing 10 million, that the country was "facing a very dark winter." We don't disagree. Bleak days are ahead. But we disagree on the reason.
This winter, and at least the next two years, are going to be grim as the Democrats, with the eager support of the legacy media, are going to continue to rip the country apart.
There's not much healing in our future when…
………..
President Trump Declassifies Binder Of Russia Investigation Documents On Eve Of Fake Biden Inauguration – Washington Examiner
President Trump ordered the declassification of Justice Department documents related to the FBI's Crossfire Hurricane investigation into allegations of Trump-Russia collusion as one of his final acts in office.
The White House issued a memo Tuesday night, on the eve of President-elect Joe Biden's inauguration, in which Trump said the Justice Department provided the White House with a "binder of materials" tied to the Trump-Russia investigation on Dec. 30.
The memo said, "Portions of the documents in the binder have remained classified and have not been released to the Congress or the public. Trump "requested the documents so that a declassification review could be performed and so I could determine to what extent materials in the binder should be released in unclassified form," the memo added.
The president "determined that the materials in that binder should be declassified to the maximum extent possible," the memo said…
………..
Free Speech Platform Gab Receives 3 Million New Users In 12 Days – Big League Politics
.

.
Free speech social media platform Gab has signed up more than 3 million new users for the service in less than 12 days.
The rush of new users to Gab may represent a unprecedented development in the history of the internet. It's likely that no social media service has ever signed up as many users in such a short period of time before.
Gab has received an even more historic month in terms of web traffic, attracting 24 million unique users.
All of Gab's server infrastructure is owned by the company itself, a guarantor of resiliency in the face of Big Tech censorship and deplatforming…
………..
Our 1776-Red Sea Moment – Scott Powell
All of us want to figure things out and understand what is going down. Everything in America's capitol is now surreal and yet real. The facts of Joe Biden's family corruption involving large payments resulting from questionable business activities with high profile people in foreign countries – and particularly with CCP people in China – are now well-known.
The facts of Joe Biden's fraudulent election and preparations for an illegitimate inauguration are now on display for all to see. Inaugurations in our collective memories have all been open, public and celebratory events.
If Biden's inauguration goes forward it will be characterized by the Capitol building encircled with fences topped with razor barbed-wire, streets lined with armored vehicles and some 25,000 armed troops. And for what, since there will be no public inauguration at all?
Perhaps, like an audible Freudian slip, the transformation of the nation's capital may be a visible manifestation and projection of what some wish upon the 75 million-plus Americans who voted for Donald Trump…
………..
RINO Idiot Liz Cheney Censured In Wyoming For Violating 'Trust Of Her Voters' When She Voted To Impeach President Trump – Breitbart
.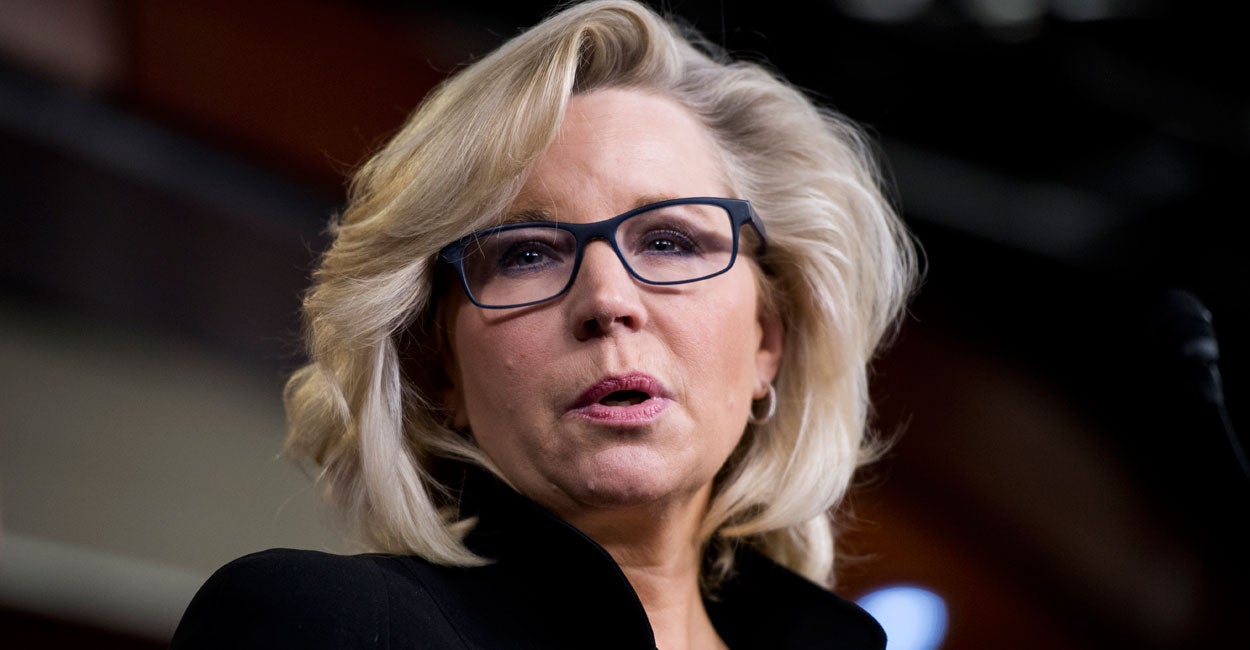 .
The Central Committee of the Carbon County Republican Party in Wyoming announced Sunday it had formally censured Rep. Liz Cheney (R-WY) for voting in favor of impeaching President Donald Trump last week.
Cheney, the House Republican Conference chair, has received blowback after being the highest-ranking Republican of ten who broke with the party by voting last Wednesday to impeach Trump for his alleged role in the U.S. Capitol riot that took place earlier this month.
The House passed one impeachment article against Trump, 232-197, for "incitement of insurrection." Cheney, siding with House Democrats, reasoned Trump had "summoned this mob, assembled the mob, and lit the flame of this attack…
………..