………..
Full List: How Members Of Congress Voted On Objections To Arizona, Pennsylvania Electoral Results – Epoch Times
Two objections triggered a vote during the joint session of Congress, which spilled into the early hours of Thursday before Joe Biden was certified as president-elect.
Objections require support from at least one member of each chamber. The objections that received support were to electoral votes from Arizona and Pennsylvania.
Both objections failed to get a simple majority in either chamber.
See the full vote tally below.
Arizona
Senate vote: 93-6
House vote: 303-121
Senators who voted against the objection:
Sen. Tammy Baldwin (D-Wis.)
Sen. John Barrasso (R-Wyo.)…
………..
Real Winner Of 2020 Presidential Election Pledges "Orderly Transition" On January 20th – Big League Politics
.

.
President Donald Trump pledged an orderly transition of power in a statement released early Thursday morning, appearing to recognize that Democrat Joe Biden would be sworn in as President in January.
"Even though I totally disagree with the outcome of the election, and the facts bear me out, nevertheless there will be an orderly transition on January 20th. I have always said we would continue our fight to ensure that only legal votes were counted. While this represents the end of the greatest first term in presidential history, it's only the beginning of our fight to Make America Great Again!"
The President's announcement came minutes after the Senate certified electoral college slates…
.
Banana Republic Update: Corrupt Legislators Ignore Massive Voter Fraud In Multiple States, Appoint Demented Old Pervert President – Breitbart
Vice President Mike Pence concluded the joint session of Congress certifying the electoral votes for President-elect Joe Biden and Sen. Kamala Harris as the Vice President-elect in the 2020 presidential election.
Pence resumed the joint session of Congress to certify the votes early Thursday morning around 3:30 a.m. after Trump supporters stormed Capitol Hill and delayed the proceedings for about six hours, as Breitbart News reported.
The ceremonial certification was also delayed after a House Republican and a Senate Republican issuing formal objections to the electoral votes cast in Arizona and Wisconsin, prompting further debate and a congressional vote on the objection.
Both objections failed in the House and Senate vote.
The Senate rejected the objection to Pennsylvania's electoral votes with a vote of 7-92. The objection to Arizona's electoral votes was rejected by the Senate with a vote of 6-93…
………..
Unarmed Trump Supporter Shot And Killed At U.S. Capitol Identified As Ashli Babbitt, Air Force Veteran – National File
.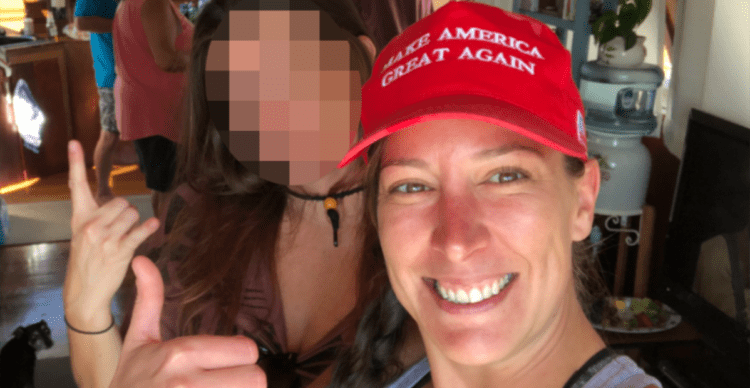 .
The victim of the fatal Capitol shooting today has been identified as Ashli Babbitt, a 14-year veteran of the Air Force from San Diego. Babbitt was named as the victim of the Capitol shooting by KUSI News, a local station in San Diego, where she lived.
KUSI News has spoken to her husband. Babbitt was a 14-year veteran of the Air Force, served four tours, and was a "high-level security officer" throughout her service. Her husband described her as a "strong supporter of President Trump, and a great patriot to all who knew her."
National File reported on Babbitt's death earlier today. An eyewitness said that the police officers moved out of the way of the door of the Senate chambers: a window was broken in the Capitol Building, and Babbitt started to climb up, and was shot by a "man in the suit":,,,
………..
Did Georgia Really Just Elect An Anti-Semitic Socialist Who Covered Up Child Abuse? – Matt Margolis
I was cautiously optimistic that the GOP would hold at least one seat in Tuesday's runoff elections in Georgia. Frankly, I gave the edge to Kelly Loeffler, whose opponent, Raphael Warnock, had been exposed as a far-left radical who supports defunding the police.
Heck, while I still don't believe Joe Biden legitimately won the state of Georgia, I'd believe him winning the Peach State before believing that this reliably red state would vote for the likes of Warnock. Georgia hasn't voted for a Democrat for president since Bill Clinton in 1992.
Not even Barack Obama was able to win the state in 2008, despite the historically high turnout in favor of voting for the first black president. But the mass delusion that Joe Biden is a moderate is still easier to swallow than Warnock.
Yet, watching the election returns Tuesday night was like déjà vu from election night 2020. Like Trump had been, Perdue and Loeffler were ahead early in the evening, and then things started to change…
………..
Georgia State Rep. Vernon Jones Switching From DemoNazi Party To GOP – Breitbart
.

.
Democrat Georgia State Rep. Vernon Jones, a staunch supporter of President Donald Trump, announced Wednesday he is becoming a Republican.
"Moments ago, I announced that I am officially joining the Republican Party," Jones tweeted. "Now more than ever, the Republican Party is in desperate need of leaders that know how to fight. I know how to fight."
Democrats, most of whom have embraced Black Lives Matter, have criticized Jones for his support for Trump.
Jones told Sirius XM's Breitbart News Daily host Alex Marlow in early September the Black Lives Matter organization's goal is to "destroy the black family.",,,
………..
Ten California Congressional Candidates File Federal Lawsuit Challenging Dementia Joe's Electoral Votes – Press California
Ten congressional candidates from California filed a civil action in federal court this week, charging Gov. Gavin Newsom with overseeing an unconstitutional and fraudulent November general election.
The complaint, which includes hundreds of sworn eyewitness reports of election code violations, irregularities and fraud, seeks to decertify the 55 electoral votes that the state awarded to Democratic candidate Joe Biden.
Other named defendants in the suit, filed by the Election Integrity Project-California in the U.S. District Court in Los Angeles, include Attorney General Xavier Becerra, Secretary of State Alex Padilla and 13 county Registrars of Voters.
'We had no choice'
"We had no choice but to bring this federal lawsuit in order to restore integrity to the election pprocess," said EPICa President Linda Paine on Tuesday…
………..
"Explosions Of Bullshit": President Trump Explains In Great Detail How The DemoNazis Stole The 2020 Election At Massive Washington, DC Rally – Daily Wire
.

.
In a fiery speech on Wednesday before thousands of supporters packed onto the National Mall, President Donald Trump vowed to "never give up" and "never concede."
With the White House as a backdrop, Trump declared, "Our country has had enough."
"I want to thank you, it's just a great honor to have this kind of crowd and to be before you and hundreds of thousands of American patriots who are committed to the honesty of our elections and the integrity of our glorious Republic," said Trump.
Claiming that the "emboldened radical left Democrats" and the media have conspired against him, Trump declared, "We will never give up. We will never concede. It doesn't happen. You don't concede…
………..
Leading Virologist Says Coronavirus Pandemic Is "The Greatest Hoax Ever Perpetrated On An Unsuspecting Public" – DC Clothesline
A top virologist and pathologist in Canada told government officials that the coronavirus pandemic is, "the greatest hoax ever perpretrated on an unsuspecting public," and that, "paper masks and fabric masks are simply virtue signaling."
"I might know a little bit about all this," he clarifies, as Dr. Roger Hodkinson points out his position as CEO of Western Medical Assessments, a Canadian biotechnology company which manufactures Covid tests.
"Positive test results do not, underlined in neon, mean a clinical infection," he adds, which echoes the experience of Tesla CEO Elon Musk who recently made headlines after receiving two positive and two negative tests in one day.
Hodkinson believes that all asymptomatic Covid testing should stop because it is "driving public hysteria" around the virus which has led to life-ruining lock downs and other draconian restrictions on citizens…
………..
U.S. Factories Grew In December At Fastest Pace Since Mid-2018 – WJXT
.

.
American factories grew in December at the fastest pace in more than two years as manufacturing continued to weather the pandemic better than the battered services sector.
The Institute for Supply Management reported Tuesday that its gauge of manufacturing activity rose to 60.7% last month, the highest reading since it stood at 60.8 in August 2018. The gauge was up 3.2 percentage points from a November level of 57.5. Any reading above 50 indicates expansion in the manufacturing sector.
The U.S. economy collapsed from April through June but since that time manufacturing has posted solid gains, while the services sector, which includes restaurants, bars and the travel industry, has been harder hit…
………..
Leftist Psychopathy Update: California Requires Insurers To Pay For Breast Mutilation For Gender-Confused Teens – PJ Media
Just before the end of 2020, California Insurance Commissioner Ricardo Lara issued an order stating that insurance companies cannot refuse to pay for a minor girl's mastectomy just because she isn't 18 yet.
He reached this conclusion by defining the surgical removal of healthy breasts and the "creation of a male chest" as medically "necessary" for girls suffering from gender dysphoria (the painful sense of identifying with the gender opposite their biological sex) rather than "cosmetic."
This means that a gender dysphoric girl's healthy chest would be considered "abnormal" if she identifies as male.
"For far too long, individuals diagnosed with gender dysphoria have had to battle a host of challenges to get access to gender-affirming care in order to be their true selves," Commissioner Lara said in a statement…
………..
Dementia Joe Cancels Inauguration Parade As Massive MAGA Rally Sweeps Through DC – General Dispatch
Joe Biden is CANCELLING his Inauguration Day Parade all as a Massive MAGA RALLY Sweeps Through DC!
In this video, we're going to look at the radical contrast between Biden and Trump, how Biden is actually having to do his best to hide the fact that no one is showing up to his supposed inauguration, and how rallies for President Trump are flooding DC as we speak, showing to the world that the MAGA movement is just getting started!
You are NOT going to want to miss this!
.

.
MORE
………..
UK Judge Rules Julian Assange Can't Be Extradited To The U.S. – Zero hedge
In a historic ruling that some say could help protect press freedoms in the US, a British judge has ruled that Wikileaks founder Julian Assange can't be extradited to the US.
The New York Times described the ruling as "…a major victory against the U.S. authorities who have accused him of conspiring to hack government computers and violating the Espionage Act with the release of confidential communications in 2010 and 2011."
Assange was dramatically arrested in April 2019 inside the Ecuadorian embassy in London following 7 years spent in hiding there as authorities pursued him on alleged sexual assault charges linked to his time in Sweden.
While that investigation was dropped years ago (though Sweden formally reopened it following news that Assange was in custody before being dropped once again) it was revealed that his arrest in London was tied to an extradition request filed by the US. For years, prosecutors had been quietly pursuing their case against Assange…
………..
President Trump Files Two Lawsuits Against Dirty Georgia Secretary Of State Raffensperger For Leaking Confidential Litigation Call – Gateway Pundit
.

.
The travesty in Georgia continues. President Trump held a one-hour long phone call on Saturday with crooked Secretary of State Brad Raffensperger and state election officials on the 2020 election in his state that was wrought with fraud.
It's not clear if Ruby Freeman or Ralph Jones, Sr. were on the call.
In the one-hour phone call on Saturday, President Trump insisted he won the state and threatened vague legal consequences.
Raffensperger's team leaked the call to the far-left Washington Post. It took 24 hours for the Washington Post to publish a hit piece, using edited audio clips, on the president's phone call…
………..
President Trump To Award Devin Nunes The Presidential Medal Of Freedom – Breitbart
President Donald Trump is expected to award Rep. Devin Nunes (R-CA) the Presidential Medal of Freedom on Monday, according to a Republican source.
The award is the nation's highest civilian honor. Nunes, 47, as the former chairman and the current ranking member of the House Permanent Select Committee on Intelligence, fought to uncover the origins of the Russian collusion hoax.
Nunes exposed that the "pee dossier" that falsely alleged a broad and longtime conspiracy between Trump and his campaign staff and Russia was in fact paid for by Hillary Clinton's campaign as well as the Democratic National Committee (DNC).
That revelation, as well as his investigation into Democrats' allegations of collusion, led to the eventual unraveling of the Russia collusion hoax and discrediting of its main backers, including Rep. Adam Schiff (D-CA).
Nunes also played a major role in investigating the unmasking of Trump campaign aides…
………..
Nearly 800 People Murdered In DemoNazi-Controlled Chicago In 2020 – Washington Examiner
.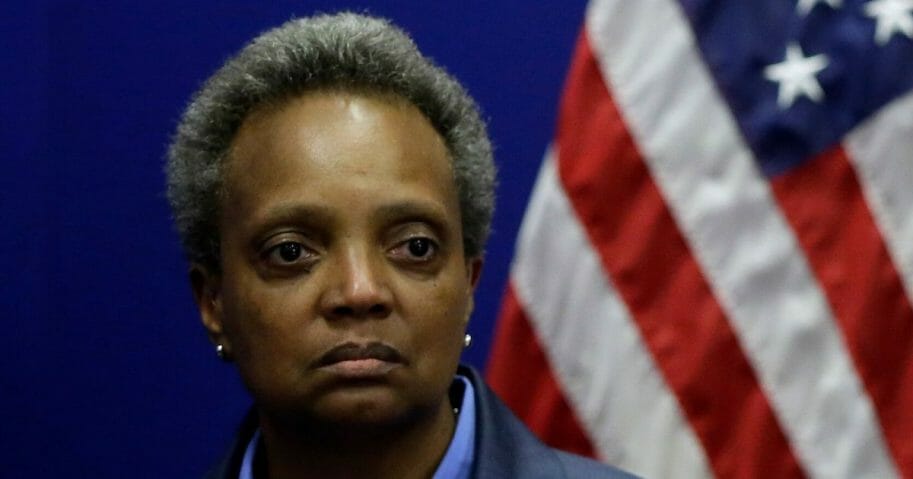 .
Shootings and murders skyrocketed in Chicago last year, after three years of declining violence in the city.
In 2020, the city saw 774 murders, an increase of more than 50% compared to the 506 murders in 2019, according to data compiled by the Chicago Sun-Times. Ninety percent of Chicago Police Department districts reported more murders in 2020 than in 2019, and nearly a quarter of homicides occurred in just three districts on the west side of the city.
May 31 will go down as the bloodiest day in modern Chicago history, with 18 people killed in one day, according to the University of Chicago Crime Lab, which keeps records dating back to 1961. Protests and riots broke out across Chicago and the United States after George Floyd died in the custody of Minneapolis police…
………..
400 Former U.S. Intelligence Officials Are Investigating 'Blatant' Election Fraud – PJ Media
A loose "network" of about 400 former investigators and intelligence operatives from the FBI, CIA, NSA, and several other agencies are investigating the 2020 election to determine if there was any election fraud, according to an exclusive story in The Epoch Times.
A former CIA intelligence officer-turned private agent for a "strategic planning, technologies and foreign and domestic" group under President George H.W. Bush says he's been a part of a network of such investigators since 2014 but the group is increasing in size because of the shady antics surrounding the 2020 presidential election results.
Robert Caron told The Epoch Times that the election fraud was so in-your-face that he was impelled to activate the group to investigate it.
"After numerous reports of irregularities in the 2020 election, the investigation network expanded. Many have focused on investigating the election, according to Caron, who said most are volunteering, while some are getting paid for the inquiry…
………..
Disturbing Video Appears To Show Georgia Poll Worker Scanning Same Ballots Multiple Times – Flag & Cross
How is it possible that the 2020 presidential election will come down to what happens on The Hill on January 6, when there is clear evidence of fraud? Lots of it.
Video after video shows deception taking place.
Still, though, the media couldn't care less.
If Joe Biden steps foot in the White House, it means Republicans gave up.
Kanekoa @KanekoaTheGreat NEW: The same batch of ballots being scanned 5 times in a row in Fulton County, Georgia at State Farm Arena on November 3, 2020.
.
MORE
………..
Coalition Of GOP Senators To Object To Electoral College Certification, Demand Emergency Audit – PJ Media
When a joint session of Congress meets next week, Senator Ted Cruz will lead a coalition of GOP senators in objecting to the January 6 certification of the Electoral College vote, unless there is an emergency 10-day audit of the results by an electoral commission.
Cruz is joined by Senators Ron Johnson (R-Wisc.), James Lankford (R-Okla.), Steve Daines (R-Mo.), John Kennedy (R-La.), Marsha Blackburn (R-Tenn.), Mike Braun, (R-Ind.). and newly elected senators Cynthia Lummis (R-Wyo.), Roger Marshall (R-Kan.), Bill Hagerty (R-Tenn.), and Tommy Tuberville (R-Ala.), all of whom believe that the election "featured unprecedented allegations of voter fraud and illegal conduct."
"The election of 2020, like the election of 2016, was hard-fought and, in many swing states, narrowly decided. The 2020 election, however, featured unprecedented allegations of voter fraud, violations and lax enforcement of election law, and other voting irregularities," reads a joint statement by the senators…
………..
Maricopa County Treasurer Resigns In Disgust, Joins Recall Effort Against Officials Obstructing Voter Fraud Investigation – Big League Politics
.

.
Former Maricopa County Treasurer Royce Flora has resigned from his post in disgust and will be working to recall some of his former colleagues.
Flora stated that he is abdicating his position because "the political environment at the county has become so toxic I have no desire to endure further abuse." He will be replaced by State Rep. John Allen, who was previously scheduled to take over the position in mid-January.
Board of Supervisors Chairman Clint Hickman is denying that there is anything wrong with his operation.
"Maricopa County is a great place to work," Hickman said. "Filled with hardworking people, servicing the needs of the fastest growing county in the United States."…
………..
Analysis Of 3,000 Counties Reveals Dementia Joe Received 5.6% More Votes In Counties Using Dominion Voting Machines – Gateway Pundit
A recent video posted on Rumble by BasedMedia and DonaldWon.com revealed Joe Biden was given a 5% advantage over President Trump in counties using Dominion Voting Machines.
According to the video –
An unbiased by-county analysis of 2020 general election results of over 3000 U.S. counties shows large-scale skewing of election results in favor of Joe Biden in counties using Dominion Voting Systems. Analysis conducted by DataScience and released through BASEDmedia constructed a statistical model to predict relative performance for either candidate based upon U.S. Census county data to 90% accuracy. This analysis revealed that counties that used Dominion and Hart InterCivic ballot counting devices and software consistently gave a 5% vote advantage to candidate Joe Biden over President Trump.
………..