………..
Lying Media Scum Update: Louisiana Congressman-Elect Luke Letlow Actually Died From A Heart Attack, Not Covid – Big League Politics
.

.
Media liars and the fear cultists under their spell have been touting the death of Louisiana GOP Congressman-elect Luke Letlow, which was reported as a death from COVID-19.
However, additional details have come out about Letlow's death. It turns out he died of a heart attack, not COVID-19. He had been admitted in the hospital due to COVID-19, but ultimately died of a heart attack, which hospital officials cannot connect to the virus.
Louisiana State University Health Shreveport Chancellor G.E. Ghali isn't letting the facts get in the way of his agenda though. "It was just COVID," Ghali said.
This is just the latest lie used to continue the mass hysteria that has been exploited to transform society by globalists…
………..
Georgia Data Shows Over 30,000 Trump Votes Removed, Another 12,173 Switched To Dementia Joe
Georgia election data indicates that more than 30,000 votes were removed from President Donald Trump and another 12,173 votes were switched to Democratic presidential candidate Joe Biden, data scientists testified on Wednesday during a state Senate hearing.
Lynda McLaughlin from the Data Integrity Group, along with data scientists Justin Mealey and Dave Lobue, presented the results before the Georgia Senate Judiciary Subcommittee on Elections.
Mealey worked as an electronic warfare technician in the U.S. Navy for nine and a half years and was a former Central Intelligence Agency (CIA) contractor as a data analyst and programmer for the National Counterterrorism Center. He currently works for one of the "Big Four" accounting firms as a programmer.
Lobue is a data scientist with over a decade of experience in a number of industries.
"What we have here is we actually have fraud that we can prove in this election…
………..
Federal Judge Dismisses Congressman Gohmert's Election Lawsuit Against VP Pence, Citing Lack Of Standing – Gateway Pundit
.

.
Rep. Louie Gohmert has filed a new document in the lawsuit brought on by him and other Republicans to stop the Democrats from stealing the 2020 election. The new filing argues that Vice President Mike Pence has the authority to count Republican electors in contested states, or ignore the electors from those states altogether.
The filing asked that the court displace Congress's longstanding role in counting the votes of the Electoral College in Presidential elections, which would bring a "peaceful conclusion" to the presidential election process.
On New Year's Day Judge Jeremy Kernodle ruled that Republican lawmakers, led by Representative Louie Gohmert of Texas, lacked the proper standing to sue Mr. Pence in the matter…
………..
What The…?: 42 People Mistakenly Injected With Regeneron Antibody Treatment Instead Of Moderna Covid Vaccine In West Virginia – Daily Mail
A review has been launched after more than 40 people were mistakenly injected with the Regeneron antibody treatment instead of Moderna's COVID-19 vaccine at a West Virginia clinic.
The West Virginia National Guard announced the monumental blunder Thursday revealing that 42 people were given the antibody cocktail at a vaccination clinic in Boone County in the southwestern part of the state the day before.
Officials insisted the antibody injection is 'not harmful' to the individuals but said the health department will follow up 'regularly' with them anyway. The group has also been prioritized and offered the real vaccine Thursday.
West Virginia Adjutant General James Hoyer, who is heading up the state's vaccine rollout programme, blamed what he described as a 'breakdown in the process' and 'a few human errors' for the mistake…
………..
At Least 140 House Republicans Expected To Challenge Dementia Joe's Fraudulent Electors – Gateway Pundit
.

.
At least one hundred forty Republican Congressmen are expected to challenge Biden electors from states with election-changing irregularities when the House and Senate meet in a joint session on January 6 to certify the votes by the Electoral College, according to a report by CNN Thursday afternoon.
The effort is being led by Rep. Mo Brooks (R-AL) and has garnered a commitment from Sen. Josh Hawley (R-MO) to support the challenge. Senator-elect Tommy Tuberville (R-AL) has hinted at supporting the challenge but has not yet committed to doing so.
Republicans will hold 211 House seats in the 117th Congress next week with Democrats holding 222. One seat from Louisiana will be vacant after GOP Rep.-elect Luke Letlow passed away this week. One seat from New York is still undecided and will also be vacant…
………..
Boy Scout Pence Resists Gohmert's Efforts To Expand VP's Powers Over Electoral College – Just The News
Vice President Mike Pence asked a federal judge Thursday to reject an attempt by Texas Rep. Louie Gohmert and other congressional Republicans to expand Pence's official powers to allow him to overturn Democrat Joe Biden's Electoral College win.
The lawsuit was filed earlier this week and attempts to expand Pence's role in Congress' meeting Wednesday to count states' electoral votes and certify Biden's victory over Trump, according to The Hill newspaper.
Pence argued in a filing Thursday to U.S. District Judge Jeremy Kernodle that he was not the correct defendant to the suit.
"A suit to establish that the Vice President has discretion over the count, filed against the Vice President, is a walking legal contradiction," a Justice Department attorney wrote in the filing, The Hill also reported.
An 1887 federal law known as the Electoral Count Act has the vice president presiding over the congressional meeting…
………..
President Trump Files Lawsuit Against Wisconsin Elections Commission In U.S. Supreme Court – Epoch Times
.

.
President Trump on Wednesday filed an appeal in the U.S. Supreme Court, asking the high court to declare the Wisconsin election unconstitutional and order the legislature to appoint a different slate of electors who would cast their votes for Trump.
Citing "multiple violations of law," the lawsuit asks the Supreme Court to void the Wisconsin election and order the state legislature to nominate electors in line with Article II, Sec 1.2 of the U.S. Constitution. Trump lost the battleground state to Democrat presidential candidate Joe Biden by about 21,000 votes, according to official records.
The complaint alleges that, during the 2020 presidential election, "the Wisconsin Elections Commission (WEC) and local election officials implemented unauthorized, illegal absentee voting drop boxes…
………..
Arizona Attorney General Sides With GOP Lawmakers And Asks Judge To Enforce Subpoenas For Access To Voting Machines – Washington Examiner
Arizona Attorney General Mark Brnovich is siding with Republican legislators who are requesting access to election materials in Maricopa County.
"Our filing today in the subpoena dispute between the Maricopa County Board of Supervisors and the legislature details why the Arizona Legislature has constitutional authority to investigate the County's administration of elections," Brnovich tweeted.
The amicus curiae brief filed by Brnovich argues Maricopa County's contention that the Legislature lacks the power to issue subpoenas is mistaken.
"The County incorrectly takes a narrow view of the legislative subpoena power," the amicus brief says. "The legislative power to issue subpoenas is inherent in the power to legislate… Consequently, the legislative subpoena power is 'broad' and 'encompasses inquiries concerning the administration of existing laws as well as proposed or possibly needed statutes.'"…
………..
Whistleblower Confirms Ballot Processing Computers In Georgia Are Hooked Up To WiFi – Big League Politics
.

.
An incredible amount of evidence is being presented by President Trump's legal team showing voter fraud in Georgia today.
There have been many explosive revelations dropped during the landmark hearing, including a whistleblower coming forward to explain how voting machines are hooked up to the internet against protocol.
"It's communicating two ways in real time, meaning it's receiving data and sending data, should never happen, shouldn't be WiFi. We have now documented that in real time," inventor and academic Jovan Hutton Pulitzer said to describe the incredible data breach. "But that's going on right there where everybody's voting…
………..
Nurse Contracts Covid One Week After Getting Vaccine. And He's Not The Only One – Gateway Pundit
As the highly touted Covid vaccine makes its way into the arms of nurses, doctors, elderly, and others who are immuno-compromised, it appears as though it isn't as effective as we were led to believe. An ER nurse in San Diego received his Covid vaccination last week. Seven days later, he started feeling symptoms, and tested positive for the virus the next day.
Cue the experts, who tell us this isn't uncommon, it's what they expect, and this is only one of many cases where a vaccinated individual still contracted the virus. The goalposts seem to be moved again, as some are now saying that those receiving the vaccination will need a second shot about 30 days later. Meanwhile, the person is still susceptible to the virus, as the first dose is only about 50% effective.
KGTV 10 in San Diego reports:
In a Facebook message posted on December 18, Matthew W., an ER nurse at two different local hospitals, talked about receiving the Pfizer vaccine that day…
………..
2nd-Most Prolific Serial Killer In U.S. History (After Andrew Cuomo) Dies At 80 – Daily Caller
.

.
Samuel Little, identified by the FBI as the most prolific serial killer in U.S. history, died Wednesday at a California hospital at age 80.
The California Department of Corrections and Rehabilitation released a statement confirming Little died early Wednesday morning at 4:53 am in a hospital. Authorities noted that the official cause of death would eventually be determined by the Los Angeles County Medical Examiner's Office.
Vicky Waters, a California corrections department spokeswoman, confirmed there were no signs of foul play, according to the Associated Press. Little was in the process of serving three consecutive life sentences without parole…
………..
Leftist Psychopathy Update: Boston DemoNazis Remove Statue Of President Lincoln Emancipating Slave – Daily Wire
A statue of former President Abraham Lincoln emancipating a slave was removed Tuesday from downtown Boston after the city's public arts commission voted unanimously to take it down over the summer.
"The decision for removal acknowledged the statue's role in perpetuating harmful prejudices and obscuring the role of Black Americans in shaping the nation's freedoms," the commission said in a statement.
Boston's Democratic Mayor Martin Walsh praised the commission's decision over the summer, saying, "After engaging in a public process, it's clear that residents and visitors to Boston have been uncomfortable with this statue, and its reductive representation of the Black man's role in the abolitionist movement. I fully support the Boston Art Commission's decision for removal and thank them for their work."
"The Mayor's Office of Arts and Culture and the Boston Art Commission began a public engagement process over the summer…
………..
Senator Hawley To Challenge Fraudulent Electoral College Results – The Hill
.

.
Sen. Josh Hawley (R-Mo.) said on Wednesday that he will object during Congress's counting of the Electoral College vote on Jan. 6, becoming the first GOP senator to back the effort by House conservatives.
The decision by Hawley would ensure a debate and vote in the House and Senate on the Electoral College results.
"I cannot vote to certify the electoral college results on January 6 without raising the fact that some states, particularly Pennsylvania, failed to follow their own state election laws," Hawley said in a statement. "And I cannot vote to certify without pointing out the unprecedented effort of mega corporation, including Facebook and Twitter, to interfere in this election…
………..
McConnell Introduces Bill That Provides Americans With $2,000 Stimulus Checks, Addresses Social Media Liability Immunity, And Creates Voter Fraud Commission – Breitbart
Senate Majority Leader Mitch McConnell (R-KY) on Tuesday introduced a bill that meets President Donald Trump's three requests tied to signing the $2.3 trillion coronavirus relief and government spending bill – increasing the amount of individual stimulus checks to $2,000, addressing Section 230, and creating a commission to examine voter fraud.
In doing so, McConnell blocked Minority Leader Chuck Schumer's (D-NY) call for quick approval for increasing stimulus checks but promised the Senate would work to bring three of President Trump's priorities "into focus" this week.
Upon announcing he would sign the multitrillion-dollar bill on Sunday, President Trump called on lawmakers to increase payments from $600 to $2,000, review Section 230, and begin an investigation into voter fraud.
The president said:
On Monday the House will vote to increase payments to individuals from $600 to $2,000…
………..
Explosion Rips Through Yemen Airport As New Government Arrives, Killing 16 And Wounding 60 – Zero Hedge
.

.
A huge explosion has rocked the civilian international airport in the southern Yemeni city of Aden, which killed at least 16 people and wounded over 60 on Wednesday. The death count has continued to soar in the hours after the apparent terror attack's aftermath.
The source of the blast was immediately unclear but local security sources told Reuters that multiple mortar shells struck the airport's main terminal just as top government officials belonging to the pro-Saudi and internationally recognized government arrived. It's also being looked at as a possible direct bombing of the airplane carrying the government delegation.
No government officials were among the injured, but they were the apparent targets of the bombings…
………..
A Racism Reign Of Terror Begins At University Of Rhode Island – Richard L. Cravatts
Seeming to give credence to Bertrand Russell's observation that "The whole problem with the world is that fools and fanatics are always so certain of themselves, and wiser people so full of doubts," yet another campus engulfed in race hysteria has set its sights on administrators and faculty who purportedly have not exhibited sufficient contrition for their racism according to the current moral arbitrators of race awareness.
In this case, black students and a particularly race-agitated faculty member at the University of Rhode Island (URI) created something they named The Diversity Think Tank, whose audacious role, it seems, is to "reject a worldview of white supremacy that has reigned unchallenged for 128 years at the University of Rhode Island and with ONE voice speak this Declaration of Diversity to embrace racial equity and to renounce the evils of racism and renounce the evils of white supremacy deeply embedded in our systemically racist university."…
………..
Egg On Their Faces: 10 Climate Alarmist Predictions For 2020 That Went Horribly Wrong – Tyler O'Neil
.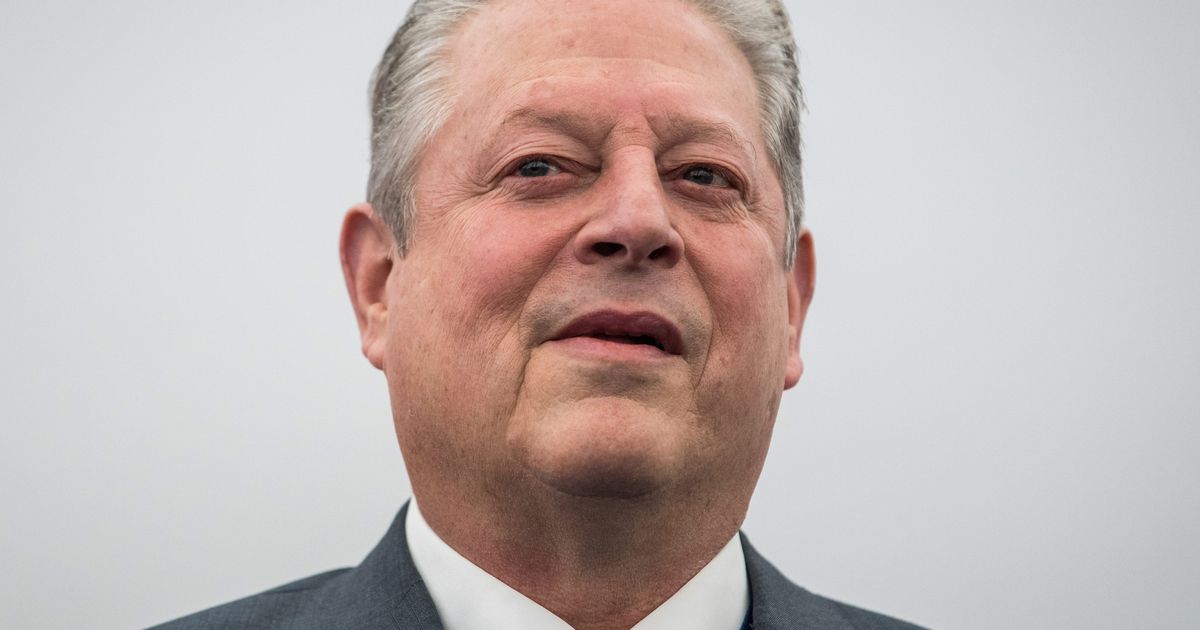 .
Long before Beto O'Rourke claimed the world only had 10 years left for humans to act against climate change, alarmists had spent decades predicting one doomsday scenario after another, each of which stubbornly failed to materialize. It seems climate armageddon has taken a permanent sabbatical.
Many of those doomsday predictions specifically mentioned the annus horribilus of 2020. Those predictions also failed, some rather spectacularly.
Steve Milloy, a former Trump/Pence EPA transition team member and founder of JunkScience.com, compiled ten climate predictions for 2020 that fell far off the mark.
Average global temperature up 3 degrees Celsius…
………..
Will Wisconsin Officially Move Their Electoral College Votes To President Trump After 200,000 Mostly Biden Votes Were Ruled Illegitimate? – Gateway Pundit
We reported a couple weeks ago that the Wisconsin Supreme Court ruled that over 200,000 [likely mostly] Biden votes were ruled illegitimate. This clearly places this state in President Trump's column. Will this be reflected on January 6th?
We reported a couple weeks ago that the Wisconsin Supreme Court agreed with the President's position on indefinitely confined cases. The Wisconsin Supreme Court ruled in favor of Mark Jefferson and the Republican Party of Wisconsin.
But the court noted that a determination must be make in every case before tossing a ballot, as President Trump has sought in a separate lawsuit. Under Wisconsin law, a voter may receive a ballot by mail and bypass Wisconsin's voter ID law, if the voter, by his own determination, concludes he "confined" based on age, physical illness, or infirmity…
………..
Computer Repair Shop Owner Who Worked On Crackhead Hunter's Laptop Files $500 Million Defamation Suit Against Twitter – Zero Hedge
.

.
Twitter has been sued by a Delaware computer shop owner who says the social media giant effectively labeled him a "hacker" after he was outed as the source of Hunter Biden's laptop.
John Paul Mac, who provided signature evidence that Hunter Biden dropped his laptop off at the Wilmington, Delaware repair shop – subsequently abandoning it, says Twitter's actions forced him to shut down the 'Mac Shop' after Twitter said the New York Post's exposé on the laptop violated its "hacked materials" policy – which they initially disallowed from being shared across the network, according to Variety.
The Rupert Murdoch-owned paper claimed the material for its Hunter Biden exposés was supplied by Trump personal lawyer Rudy Giuliani, who allegedly obtained it from a MacBook Pro that had been abandoned in Mac Isaac's shop…
………..
DemoNazi Fraud Update: Pennsylvania House Report Shows Over 200,000 Erroneous Votes In Presidential Election – Big League Politics
A report from Pennsylvania House Republicans has indicated that there were over 200,000 erroneous votes cast during the 2020 presidential election.
"A group of state lawmakers performing extensive analysis of election data today revealed troubling discrepancies between the numbers of total votes counted and total number of voters who voted in the 2020 General Election, and as a result are questioning how the results of the presidential election could possibly have been certified by Secretary of the Commonwealth Kathy Boockvar and Governor Tom Wolf," the Pennsylvania House Republicans wrote in a letter.
"These findings are in addition to prior concerns regarding actions by the Supreme Court of Pennsylvania, the Secretary, and others impacting the conduct of the election," they added.
The analysis from the Pennsylvania House Republicans shows that there were 6,962,607 ballots cast while there were only 6,760,230 individuals who voted…
………..
Dr. Fauci Allegedly Receives Covid Vaccine In His Left Shoulder, Yet The Next Day He Rubs His Right Shoulder While Saying It's Still A Little Sore – Gateway Pundit
.

.
It's an absolute Crazy world we live in now but is anyone more crazy than Dr. Anthony Fauci?
This past week Dr. Fauci claimed he took the China coronavirus vaccine. But the next day he forgot which arm he received the shot in and claimed it was a bit sore.
Beforeitsnews.com reported:
So that begs the question that if these vaccines are the 'only way to stop the pandemic' why pretend to get one? If they are so 'safe', why the dog-and-pony show? I think you know the answer to that one. We watched vice president Mike Pence pretend to be vaccinated in a shot that didn't even appear to break the skin, we watched Benjamin Netanyahu pretend to get the COVID vaccine, but by a 'doctor' who forgot to wear gloves…
………..