………..
General Flynn Speaks At Election Fraud Protest Rally: 'We Cannot Accept What We Are Going Through As Right' – Epoch Times
.

.
Lt. General Michael Flynn spoke in front of a large crowd that rallied on Washington on Dec. 12 to protest election fraud, and began with the story of Jericho.
"We are in a crucible moment in the history of the United States of America," he said at the "Let the Church Roar" rally at the National Mall. "And remember, the courts do not decide who the next president of the United States will be… We the people decide."
Thousands gathered to join marches and rallies in Washington on Dec. 12, petitioning the government for fair elections and transparent counting. Similar grassroots protests took place every Saturday since the general election in capitals across the 50 states.
"There are a lot of paths that are still playing out," Flynn said…
………..
President Trump Looks Into Appointing Special Counsel To Investigate Hunter Biden And 2020 Election – Washington Examiner
President Trump is pursuing the possibility of appointing a special counsel to investigate issues surrounding Hunter Biden and allegations of fraud in the 2020 elections.
The president directed his staff to look into who could serve in such a role, the Wall Street Journal reported Friday, citing sources familiar with the matter. Justice Department regulations specify that the appointment of such a special counsel would have to be made by Attorney General William Barr.
The news came amid the president's increasing frustration with the attorney general and persistent losses in the Trump team's legal challenges to the outcome of the November election.
The attorney general has known about a set of investigations into Hunter Biden's business and financial dealings since at least the spring but worked to keep it from going public during the lead-up to the election, according to a source familiar with the matter…
………..
Here's The Evidence Of Widespread Election Fraud – Tony Shaffer
.

.
Over the course of an extensive press conference, the Amistad Project of the Thomas More Society introduced three whistleblowers who together painted a comprehensive and interlocking picture of illegality and malfeasance involving hundreds of thousands of ballots being prepared, curated, and moved across state lines.
The first whistleblower was Gregory Stenstrom, a Navy veteran and computer scientist who served as a Republican poll watcher in Delaware County, Pennsylvania, just outside of Philadelphia. After a five-hour battle just to gain access to the centralized counting center, Stenstrom witnessed a number of significant abnormalities and breaches of protocol.
Stenstrom was at ground zero of the Democrat's cheat – the point where all their preparation had to (and did) come together…
………..
Leaked Email: Dementia Joe's Crackhead Son Failed To Disclose $400,000 In Burisma Income On 2014 Tax Return – Big League Politics
An email obtained by NBC News reveals that Hunter Biden declined to report $400,000 in income he received from Ukrainian gas company Burisma on his 2014 tax return.
Biden raked in a cozy salary from the oligarch-owned company of up to $50,000 a month despite lacking experience in the energy industry, with many pointing to his association with then-Vice President Joe Biden as the purpose of his employment.
The email from Eric Schwerin, the president of an investment company founded by the younger and troubled Biden in 2009, succinctly reveals that Hunter did not report a whopping $400,000 from Burisma in his 2014 tax return.
"In 2014 you joined the Burisma board and we still need to amend your 2014 returns to reflect the unreported Burisma income," says the email dated Jan. 16, 2017. Schwerin goes on to reveal Biden had an income of more than $1.2 million in 2014. NBC News claimed that it was unable to "verify" the email, but a Hunter Biden spokesperson declined to dispute its veracity…
………..
Texas GOP Chaiman Allen West Floats Secession For 'Law-Abiding States' After Asinine Supreme Court Ruling – The Hill
.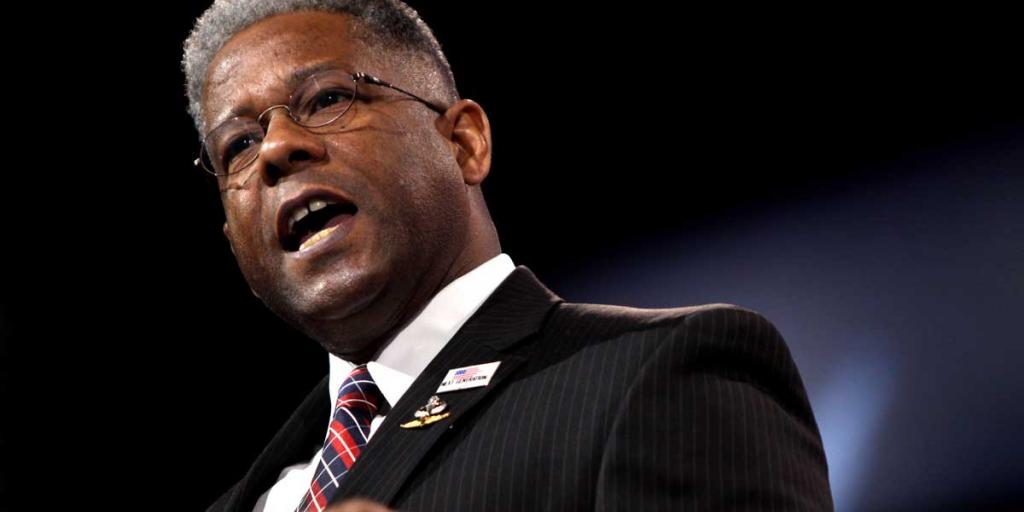 .
The chair of the Texas Republican Party appeared to float secession after the Supreme Court shot down a lawsuit led by the Lone Star State seeking to overturn the results of the presidential election.
Texas GOP chair Allen West rebuked the high court in a statement, saying that "law-abiding states" should "form a Union" after the decision throwing out the lawsuit from Texas.
"The Supreme Court, in tossing the Texas lawsuit that was joined by seventeen states and 106 U.S. congressman, has decreed that a state can take unconstitutional actions and violate its own election law resulting in damaging effects on other states that abide by the law, while the guilty state suffers no consequences," West said after the ruling…
………..
Supreme Court Tosses Texas Bid To Overturn Fraudulent Election – Zero Hedge
The Supreme Court on Friday tossed a last-minute bid by the state of Texas to overturn the 2020 election by challenging the results of four battleground states.
Citing a lack of standing, Justice Samuel Alito wrote in a brief order that the state "has not demonstrated a judicially cognizable interest in the manner in which another State conducts its elections," adding "All other pending motions are dismissed as moot."
In doing so, the justices shut down a long-shot bid for Texas to challenge Biden's wins in Pennsylvania, Michigan, Georgia and Wisconsin – which was joined by 17 other states and over 100 House Republicans.
Justices Clarence Thomas joined Alito in stating that they do not believe the court has the authority to outright reject Texas's request, writing instead "I would therefore grant the motion to file the bill of complaint but would not grant other relief, and I express no view on any other issue."…
………..
Arizona State Representatives Call For Election Decertification – Epoch Times
.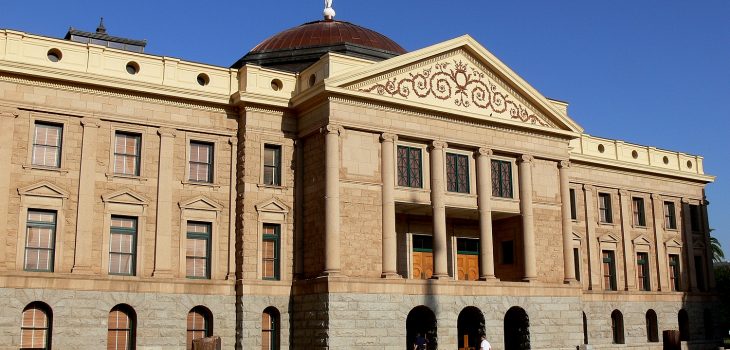 .
Republican Arizona state representatives called on Monday for decertification of the state's election results in order to maintain public confidence in the integrity of the election.
"I believe that America is on a precipice" and that the "2020 election has been stolen," Arizona State Rep. Anthony Kern (R-LD20) said at an event on Monday.
"I definitely support the president; it's not just about one man. This is about the integrity of our electoral process, not just in Arizona, but in the United States of America, and if we lose this today, we will lose it forever," Pam Kirby, the 1st vice-chair of the Arizona GOP said.
About two dozen Arizona Republican legislators, legislators-elect, and members of the Republican party called on the state's leaders to take action on claims of election fraud…
………..
Pennsylvania Principal Fired Over Conservative Facebook Memes Sues School District – Zero Hedge
A Pennsylvania elementary school principal is suing her school district after she says she was fired for posting conservative memes on her personal Facebook account. She's seeks a return to her position and $500,000 for 'emotional turmoil' due to her ouster.
Amy Sacks, a teacher for 20 years, posted on Thanksgiving Day that she was fired by the Perkiomen Valley School District after Superintendent Barbara Russell "decided that the First Amendment Freedom of Speech has no place in public schools and that teachers and administrators are unfit to serve if they hold and express political beliefs that are right of center."
According to the Daily Mail, Sacks was removed as principal of Evergreen Elementary School in July. Her attorney says she was "mysteriously removed with little explanation," implying Russell found her social media postings "offensive, unacceptable, and unprofessional," and that Sacks is a "racist."
"Many of you know that I am no longer the Principal of Evergreen Elementary at this time. However, the circumstances surrounding this situation have been kept quiet until now,"…
………..
106 House Republicans File Amicus Brief In Support Of Texas Election Case At Supreme Court – The Hill
.

.
More than 100 House Republicans on Thursday signed an amicus brief in support of the Texas lawsuit aimed at overturning the election results in four swing states – Georgia, Michigan, Pennsylvania and Wisconsin.
"This brief presents [our] concern as Members of Congress, shared by untold millions of their constituents, that the unconstitutional irregularities involved in the 2020 presidential election cast doubt upon its outcome and the integrity of the American system of elections," states the brief signed by 106 GOP lawmakers.
Outgoing Republican Study Committee Chairman Mike Johnson (La.) – one of President Trump's closest allies in the House – helped lead the effort to garner support from his GOP colleagues for the brief…
………..
FDA Authorizes First Nonprescription At-Home Covid-19 Test – Fierce Biotech
No search for an open COVID-19 testing center. No waiting in line. No need to even venture outside the house, in fact. That's the promise of LabCorp's Pixel test, which has secured an FDA green light for home delivery without a prescription.
LabCorp's home-testing push is one of the biggest in the industry, alongside sample collection kits from Everlywell and Quest Diagnostics, with the latter receiving a federal authorization earlier this week for a kit that tests for both COVID-19 and the flu. However, both require a note from a physician.
The FDA first authorized the Pixel test in late April. Now, the self-collection kit can be purchased directly through LabCorp's website by anyone age 18 and older – for $119 out-of-pocket, though the full price can be covered by public and private health insurance.
After swabbing the inside of the nose, the sealed sample is then shipped overnight in a prepaid FedEx envelope to a laboratory for analysis, with results turned around within one to two days on average…
………..
Justice: St. Louis Judge Removes Soros-Funded Prosecutor Kim Gardner From Political Hack Job Against McCloskeys – Big League Politics
.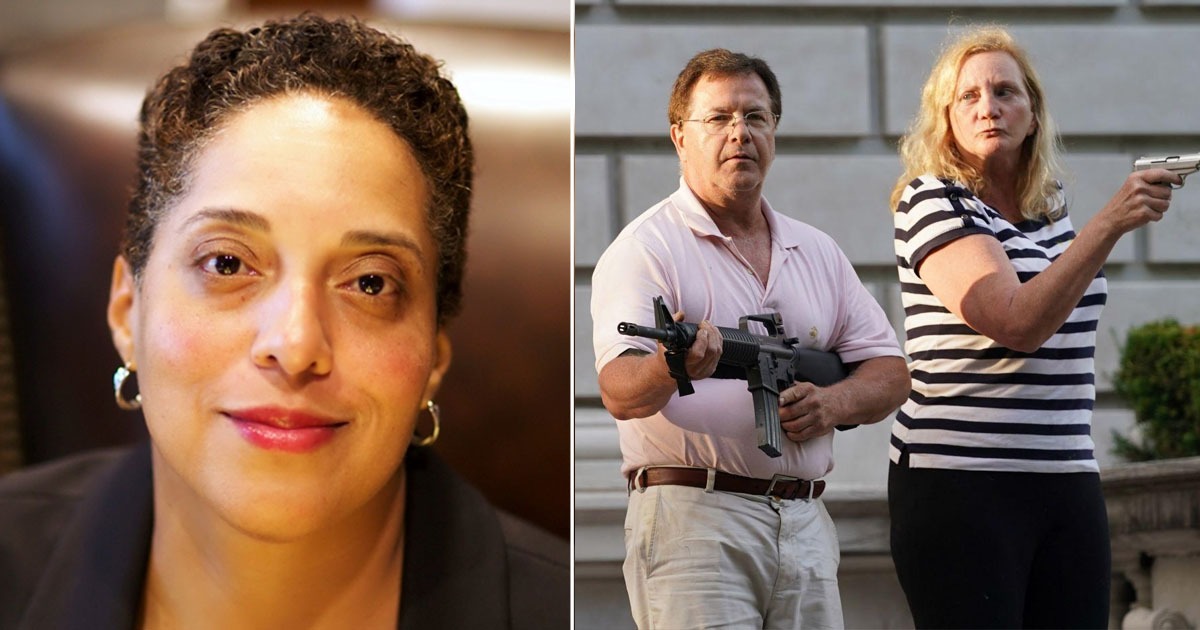 .
A judge removed Soros-funded Saint Louis prosecutor Kim Gardner from political prosecution proceedings against Mark and Patricia McCloskey, a couple who went viral over the summer after confronting marauding Black Lives Matter rioters trespassing on their property while armed.
5 On Your Side reported that Judge Thomas Clark disqualified Gardner from the criminal proceedings against the McCloskeys on Thursday. The St. Louis couple had filed to dismiss her from the case, citing pervasive evidence of prosecutorial misconduct, including evidence fishing attempts from a subordinate and campaign fundraising emails bragging about her efforts to railroad the couple into jail.
Clark cited Garder's promotion of the charges against the McCloskeys in campaign emails…
………..
While Eric (Fartman) Swalwell Was Sleeping With A Chinese Spy, Adam (Schiff For Brains) Schiff Put Him In Charge Of CIA Oversight – Redstate
When newly elected California representative Eric Swalwell arrived in Washington, DC, in January 2013, he brought three things with him: a reputation as someone to watch, having bumped off ossified 20-term Democrat incumbent Pete Stark in the primary; a crap ton of ambition; and a Chinese spy he was banging.
According to media reports, the spy, Fang "Christine" Fang, latched onto Swalwell around 2011 when he was a new city councilor for Dublin, California. She became a bundler for his campaign in addition to other services performed.
Swalwell let her place at least one intern in his congressional office; as a freshman, he was slotted onto the Science, Space, and Technology subcommittee of the House Homeland Security Committee where Democrat Bennie Thompson was ranking member at the time.
In 2014, Swalwell was reelected. Now part of the new anti-American majority in the House, he moved over to serve under the sociopathic buddy of sexual predator and major Democrat donor Ed Buck, Adam Schiff…
………..
States, Feds File Antitrust Suits Demanding Breakup Of Facebook – Politico
.

.
Federal antitrust authorities and dozens of states launched a double-barreled legal assault on Facebook on Wednesday, in lawsuits that seek to break up the Silicon Valley giant and address years of complaints about its worldwide social networking empire.
Both suits ask a judge to make Facebook spin off its messaging service WhatsApp and photo-sharing app Instagram – two of the world's most popular mobile apps, which it acquired in deals that passed muster with federal regulators less than a decade ago. They also seek to require Facebook notify the FTC and states of any future mergers for antitrust review.
Democratic and Republican attorneys general from 48 U.S. states and territories, including New York, are behind one of the suits announced Wednesday…
………..

Germany: Muslim Migrant Hailed As 'Model Refugee' Murders Handicapped Man – Frontpage
The facts at hand presumably speak for themselves, but a trifle more vulgarly, I suspect, than facts even usually do.
The German-language news outlet Bild reported Monday that "the almost blind and handicapped ex-cook Helmut K. († 50) from Kaufbeuren made an appointment on the gay dating platform 'Planet Romeo' on March 14th at 4.30pm with the username wandalalaland.'"
Then "at 9:01 p.m., the heavy metal fan was tied up and gagged in his bedroom, which is above the popular escape room 'Countdown," and was "gagged so hard that he choked on his dentures." Helmut K. ultimately died, and "the man whom prosecutor Andreas Slach suspects to be behind 'wandalalaland' is now sitting in the dock at the Kempten Regional Court." The perpetrator is a Muslim migrant who once won praise as a "model refugee."
The 29-year-old Karam A., according to Bild, "has lived as a model refugee in Kaufbeuren since 2015, but is said to have killed people in his home country of Syria…
………..
Over 21,000 Election Anomalies Sent To Georgia Governor, Attorney General, Secretary Of State- Epoch Times
.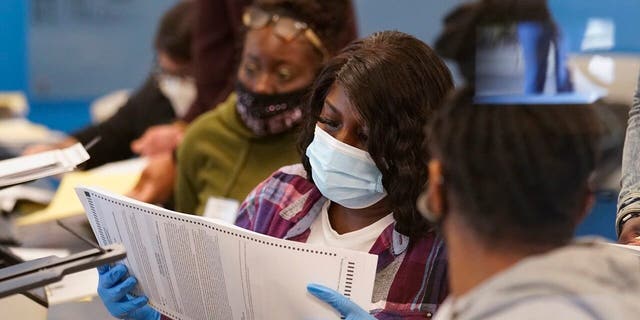 .
Matt Braynard, the head of the Voter Integrity Project, said on Dec. 10 that he's delivered evidence of more than 21,000 election anomalies and irregularities to three top Georgia officials.
In a letter to Gov. Brian Kemp, Secretary of State Brad Raffensperger, and Attorney General Chris Carr, Braynard said he sent via FedEx an envelope with a USB drive "containing evidence of illegal ballots that were cast" in Georgia in the Nov. 3 election. Braynard said he obtained the evidence via the Voter Integrity Project, which, in turn, was "paid for with crowdfunded contributions from many of your residents."
Braynard said his team reached out to voters who Georgia marked as having requested an absentee ballot, but not returning it…
………..
DemoNazi-Controlled Minneapolis Wipes $8M From Police Force's Budget: Shootings Double And Carjackings Soar 331% As 160 Disgusted Cops Quit Or Take Leave – Daily Mail
Minneapolis City Council on Thursday approved a controversial budget which is set to move $8million of funding from the police – despite record crime rates since the May death of George Floyd.
Mayor Jacob Frey, who had threatened to veto the entire budget if the council went ahead with a plan to cap police staffing, said the vote was a defining moment for the city which was the first to be hit by anti-police protests following the death of Floyd.
The city has been plagued by soaring violent crime since then – with homicide, robbery, aggravated assault, burglary, theft and arson all up on last year's figures.
Police have recorded 532 gunshot victims this year as of last Thursday, more than double the same period a year ago. Carjackings have also spiked to 375 so far this year, up 331 percent from the same period last year. And violent crimes have topped 5,100, compared with just over 4,000 for the same period in 2019…
………..
After 4 Years Of Stonewalling, Corrupt FBI Finally Admits They're Holding Seth Rich's Laptop – Gateway Pundit
.

.
A stunning development on the legal front that directly impacts the so-called conspiracy theory that the death of Seth Rich was something more than routine street crime. The FBI now admits it has Seth Rich's laptop. This information has just been posted on Lawflog.com courtesy of Ty Clevenger.
According to an email posted at Lawflog.com and sent to attorney Ty Clevenger, the attorney for the FBI now admits that the:
FBI has completed the initial search identifying approximately 50 cross-reference serials, with attachments totaling over 20,000 pages, in which Seth Rich is mentioned. FBI has also located leads that indicate additional potential records…
………..
32 Muslim Men Charged With Almost 200 Sexual Exploitation Offenses Against 8 Girls As Young As 13 In West Yorkshire, England – The Sun
Police probing an alleged grooming gang have charged 32 men with almost 200 offences against girls as young as 13. The alleged offences date from 1999 to 2012 against eight girls in Kirklees, Bradford and Wakefield.
Police say the men are charged with a number of offences – including rape, sexual activity with a child, trafficking and false imprisonment.
There are 196 counts among the defendants in total against eight girls aged between 13 and 16. The defendants, aged between 31 and 50, are due to appear at Kirklees Magistrates Court on either December 11 or 14. They were held by cops probing non-recent child sexual exploitation in parts of West Yorkshire as part of Operation Tourway.
Cops say some of the victims were also subjected to offences when they were young adults. Among those held by cops are 50-year-old Asif Ali, who is charged with 12 rape offences and Zafar Qayum, 41, who is charged with 17…
………..
Amazing: President Trump Secures Historic Fourth Peace Deal Between Israel And An Arab Nation – Daily Wire
.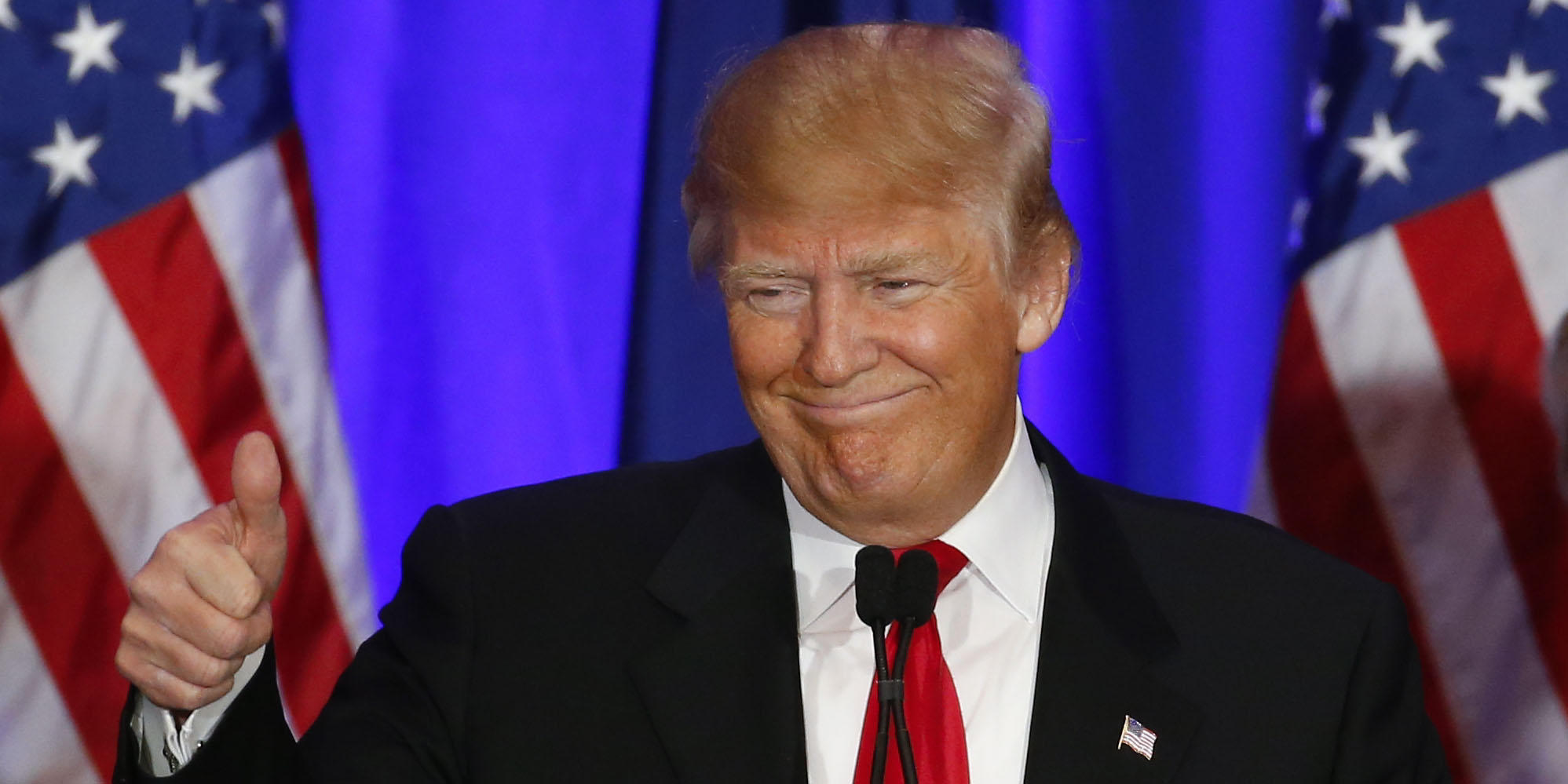 .
President Donald Trump announced Thursday that his administration helped secure a fourth peace deal between Israel and an Arab nation.
"Morocco is the fourth Arab country to move toward normalization with Israel in the last four months as part of the Trump administration's 'Abraham Accords' initiative," Axios reported. "The Moroccan decision comes as part of a deal that includes U.S. recognition of the disputed territory of Western Sahara as part of Morocco."
"Another HISTORIC breakthrough today!" Trump tweeted. "Our two GREAT friends Israel and the Kingdom of Morocco have agreed to full diplomatic relations – a massive breakthrough for peace in the Middle East!"…
………..
Dementia Joe's Brother Jim Also Under Federal Investigation – Bizpac Review
Federal investigators are not only looking at Democratic presidential nominee Joe Biden's son Hunter, but they have also launched a criminal probe involving his brother, James Biden, according to a new report.
On Wednesday, Hunter Biden announced that he was under investigation regarding his "tax affairs," which his father's presidential transition team, as well as the former vice president, acknowledged.
But, according to Politico, Joe Biden's younger brother is also in the crosshairs of federal authorities in the Western District of Pennsylvania concerning a hospital business in which James Biden was involved.
Citing unnamed sources allegedly familiar with the probes, Politico reported that federal officials have begun to ask about James Biden's role in the business in an investigation that is continuing…
………..
Dementia Joe's Crackhead Son Under Investigation For Tax Fraud, China Dealings – Gateway Pundit
.

.
Hunter Biden revealed on Wednesday that he is under investigation by the feds over his taxes.
"I learned yesterday for the first time that the U.S. Attorney's Office in Delaware advised my legal counsel, also yesterday, that they are investigating my tax affairs," Hunter Biden said. "I take this matter very seriously but I am confident that a professional and objective review of these matters will demonstrate that I handled my affairs legally and appropriately, including with the benefit of professional tax advisors."
As suspected, Hunter Biden is under federal investigation over his China business dealings – This was previously reported by James Rosen at the Sinclair Group…
………..