……….
Expert: The Odds Of Biden Overcoming Trump's Lead In The Four Swing States Was 'Less Than One In A Quadrillion' – PJ Media
White House Press Secretary Kayleigh McEnany on Tuesday evening highlighted an incredible statistic that is included in State of Texas v. Pennsylvania, et. al.
"Expert analysis using a commonly accepted statistical test further raises serious questions as to the integrity of this election," the lawsuit reads.
"The probability of former Vice President Biden winning the popular vote in the four Defendant States – Georgia, Michigan, Pennsylvania, and Wisconsin – independently given President Trump's early lead in those States as of 3 a.m. on November 4, 2020, is less than one in a quadrillion, or 1 in 1,000,000,000,000,000."
"The odds of Joe Biden winning all four of those states collectively is less than one in a quadrillion to the fourth power," it continues.
The lawsuit asks the Supreme Court to block the "unlawful election results" in Georgia, Michigan, Pennsylvania, and Wisconsin…
………..
.
A New "Mystery Disease" That Causes "Burning Eyes" Has Already Spread To Hundreds Of People In India – DC Clothesline
.

.
The outbreak of a mysterious new disease in India is creating quite a stir, because so far medical authorities have not been able to identify what is causing it.
Hundreds of very sick people in the city of Eluru have been brought to the hospital, and at least one victim has already died. Unlike COVID-19, this illness seems to be hitting children particularly hard. Some of them "started vomiting after complaining of burning eyes", and quite a few victims have been gripped by seizures and have been "frothing at the mouth". Whatever this is, it seems pretty serious.
But before I go any further, I want to make it very clear that I believe that it is very important that we don't jump to any conclusions…
………..
Multiple States Throw Support Behind Texas' Election Lawsuit Against GA, WI, MI, PA – Daily Wire
Multiple states have thrown their support behind a Texas election lawsuit against Georgia, Michigan, Pennsylvania and Wisconsin at the United States Supreme Court which alleges that those four states exploited "the COVID-19 pandemic to justify ignoring federal and state election laws and unlawfully enacting last-minute changes, thus skewing the results of the 2020 General Election."
Texas Attorney General Ken Paxton filed the lawsuit late on Monday night, arguing that "Georgia, Michigan, Pennsylvania and Wisconsin destroyed that trust and compromised the security and integrity of the 2020 election."
"The states violated statutes enacted by their duly elected legislatures, thereby violating the Constitution," Paxton continued. "By ignoring both state and federal law, these states have not only tainted the integrity of their own citizens' vote, but of Texas and every other state that held lawful elections…
………..
FDA Confirms Pfizer Vaccine Safe, Effective, Report Expected To Lead To Approval In Coming Days – Just The news
.

.
The Food and Drug Administration concluded Tuesday that the coronavirus vaccine candidate from Pfizer Inc. and BioNTech "met the prescribed success criteria." The FDA report is expected to result in the agency granting emergency use approval for the vaccine in the coming days, and the companies could begin distributing the two-shot vaccination as soon as this weekend.
The analyses released by the FDA purportedly shows the vaccine's ability to reduce the risk of an individual contracting the novel coronavirus "at least seven days after Dose 2," and its capacity to reduce the severity of the virus "any time after dose 1."
The agency said the most common side effects that came with taking the vaccine included fatigue, headache, muscle pain, chills, join pain, fever, and injection site reaction…
………..
RNC Sues Georgia Ahead Of Senate Runoffs To Enforce Election Laws – Washington Times
The Republican National Committee and the Republican Party of Georgia have sued Georgia's secretary of state and election officials to ensure they enforce state election laws ahead of the Senate runoffs on Jan. 5.
The lawsuit filed in state court pushes Brad Raffensperger, the secretary of state, to ensure poll observers are able to review absentee ballots and make proper objections, which the RNC said did not happen in the November elections. It also asks that proper surveillance and protocols are followed for ballot drop boxes.
Georgia officials have repeatedly defended their state, saying no widespread voter fraud was found after three recounts.
President Trump and his allies have charged the state officials with election irregularities and voter fraud surrounding the state's mail-in ballots. Mr. Raffensperger announced Monday his state will re-certify the presidential election results after completing several recounts…
………..
Former Israeli Space Security Chief Says Aliens Exist, Humanity Not Ready – Jerusalem Post
.

.
Has the State of Israel made contact with aliens? According to retired Israeli general and current professor Haim Eshed, the answer is yes, but this has been kept a secret because "humanity isn't ready."
Speaking in an interview to Yediot Aharonot, Eshed – who served as the head of Israel's space security program for nearly 30 years and is a three-time recipient of the Israel Security Award – explained that Israel and the US have both been dealing with aliens for years.
And this by no means refers to immigrants, with Eshed clarifying the existence of a "Galactic Federation."…
………..
Cornell Vaccine Mandate Only Applies To White Students – College Fix
One of the amazing things we learned in 2020 is that the novel coronavirus can't infect people who attend Black Lives Matter protests. Science! Apparently the seasonal influenza is even more considerate, at least at Cornell University.
The Ivy League school offers a race-based exemption from its new mandatory flu shot, requiring only white students to get immunized before returning to the area.
Cornell started requiring flu immunizations this academic year for all students "studying in Ithaca" – not just those attending classes in person – enforced through the Behavioral Compact.
It's not to protect students from the flu, the FAQ reads, but so that "medical services and other support resources can be fully available to serve students who may be exposed to COVID-19" (an infection that threatens very few of them).
So-called black, indigenous and people of color are welcome to tax Cornell health resources, however…
………..
Michigan House Chairman Tells Dominion CEO To Appear Or Be Subpoenaed – Epoch Times
.

.
A Michigan lawmaker leading the investigation into the 2020 election threatened Dominion Voting Systems CEO with a subpoena if he doesn't appear before his committee voluntarily.
State Rep. Matt Hall, a Republican who chairs the Michigan House Oversight Committee, said in a Dec. 7 letter obtained by The Epoch Times that he sent a letter last month asking Dominion CEO John Poulos to testify before the committee.
"I have not received an answer to my request. I am writing again to request your appearance before the House Oversight Committee so that we can further investigate Dominion's role in the election," Hall wrote to Poulos in the new letter. The representative said there have been a number of claims and accusations regarding Dominion's software…
………..
Spy For Communist China Infiltrated California DemoNazis, Including Russia Hoaxer Eric Swalwell – American Truth Today
A Chinese spy cultivated deep connections with U.S. Democratic politicians for years, including with Rep. Eric Swalwell of California, to send political intelligence and personal information back to communist China, according to reporting by Axios.
Axios reporters spoke to U.S. intelligence officials and former acquaintances of the spy, Fang Fang or Christine Fang, to outline how under the direction of China's Ministry of State Security (MSS), one of the country's primary spying agencies, she collected private information on U.S. bureaucrats, especially those in California's Bay Area.
According to U.S. intelligence officials and a former politician, between 2011 and 2015, Fang socialized, networked with Rep. Judy Chu and then-Rep. Mike Honda, campaigned for now-Rep. Rho Khanna, volunteered for Bill Harrison, the mayor of Fremont, California at the time, fundraised for people such as Rep. Tulsi Gabbard, and in some cases, developed romantic or sexual relationships with politicians to gain intelligence and send it back to her handlers, who were believed to be stationed in mainland China…
………..
Texas Sues Georgia, Michigan, Pennsylvania And Wisconsin At Supreme Court Over Election Rules – Breitbart
.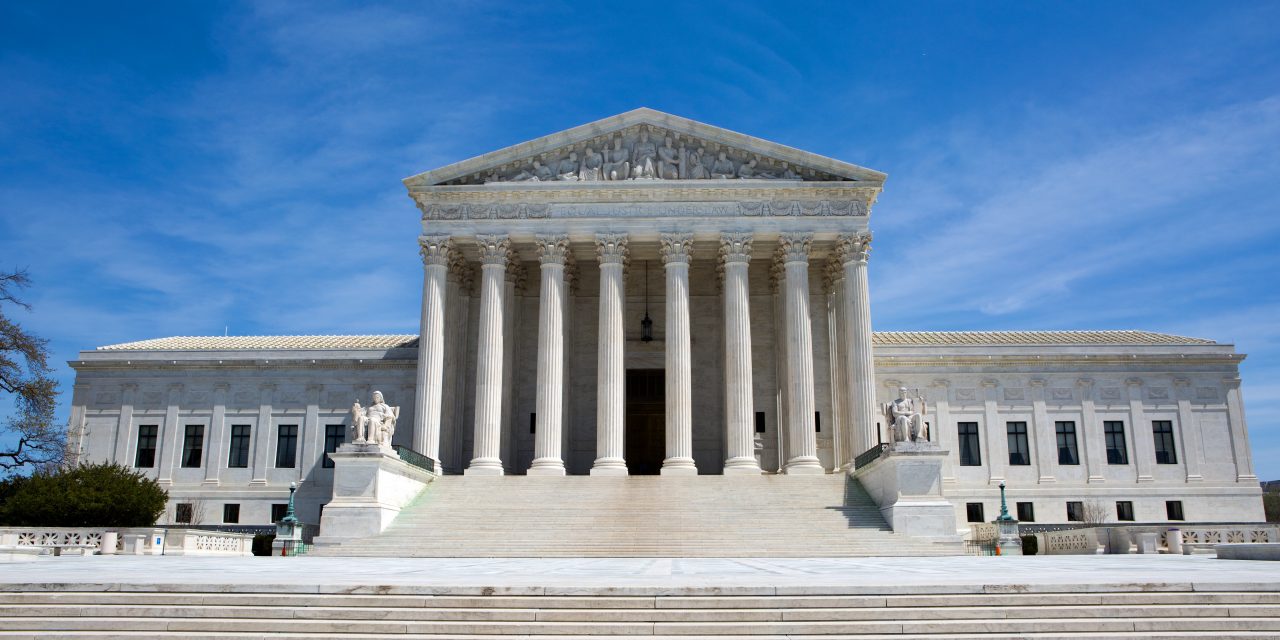 .
The State of Texas filed a lawsuit directly with the U.S. Supreme Court shortly before midnight on Monday challenging the election procedures in Georgia, Michigan, Pennsylvania, and Wisconsin on the grounds that they violate the Constitution.
Texas argues that these states violated the Electors Clause of the Constitution because they made changes to voting rules and procedures through the courts or through executive actions, but not through the state legislatures.
Additionally, Texas argues that there were differences in voting rules and procedures in different counties within the states, violating the Constitution's Equal Protection Clause. Finally, Texas argues that there were "voting irregularities" in these states as a result of the above…
………..
New Los Angeles Prosecutor Funded By Nazi Sympathizer George Soros Ends Cash Bail For Felony, Misdemeanor Offenses – Big League Politics
The new George Soros-funded Los Angeles County District Attorney vowed to end the use of cash jail for felony and misdemeanor arrestees after being sworn into office on Monday, setting the nation's second biggest city on a path to follow New York's soft-on-crime approach.
George Gascón claims the use of cash bail has failed the community, opting instead for a "get out of jail" approach even as the murder rate in the county has increased by 25% relative to 2019. He's ending cash bail for thousands of offenses, limiting the use of the practice to violent felonies only.
Gascón swept into office with the assistance of generous campaign contributions from globalist oligarch George Soros, defeating a black Democrat prosecutor who had aroused the ire of Los Angeles Black Lives Matter protestors.
District Attorney Jackie Lacey's husband had confronted by left-wing militants who demanded to speak with her at the couple's home with a gun…
………..
Legendary Test Pilot Chuck Yeager Dies At 97 – Mediaite
.

.
Legendary test pilot, retired Brig. Gen. Charles E. "Chuck" Yeager, who was the first to fly faster than the speed of sound, died on Monday at the age of 97.
Yeager, who was born in Myra, West Virginia on February 13, 1923, went on to become a fighter ace in the U.S. Army Air Forces during World War II and then transitioned to flying as one of the first test pilots for the fledging U.S. Air Force in the postwar years.
On October 14, 1947, he flew the experimental Bell X-1 rocket plane, nicknamed "Glamorous Glennis" after his wife, to Mach 1.06 at an altitude of 43,000 feet, breaking the speed barrier for the first time. He went on to set numerous other speed and altitude records during his storied aviation career, attaining the rank of one-star general before he finally retired from the service in 1975…
………..
Wisconsin Legislative Committee To Hold Hearing On Presidential Election This Week – Just The News
The Wisconsin State Assembly Committee on Campaigns and Elections is slated to hold a hearing about the 2020 presidential election this week on Friday, Dec. 11.
"With numerous concerns brought forward, we will proceed with the election investigation," said Assembly Speaker Robin Vos, a Republican. "We must ensure that every legal vote was counted and begin working to eliminate questionable practices that undermine the integrity of the vote."
The Dec. 3 announcement about the hearing notes that the committee has gotten thousands of complaints pertaining to the election and in the past month has been reviewing them. The committee chairman, State Rep. Ron Tusler, a Republican, "will provide a report of his findings to the committee members and invite speakers to testify before the committee."
"The goal of the ongoing investigation is transparency," Tusler said. "Wisconsin voters deserve fair and accurately counted elections…
………..
40 Shot, 6 Killed, During Weekend In DemoNazi-Controlled Chicago – Breitbart
.

.
Forty people were shot, six fatally, during the weekend in Mayor Lori Lightfoot's (D) Chicago.
On December 6, 2020, Breitbart News reported that the weekend unfolded with 30 people shot Friday into Sunday morning alone. Four of those shooting victims succumbed to their wounds. On Monday morning, December 7, 2020, the number of victims had risen to 40 shot, six killed, according to ABC 7/Chicago Sun-Times.
The most recent fatality occurred at 4:30 a.m. Sunday morning, when a man on West Fry Street was shot to death by a gunman on foot. But the Sun-Times indicated that a 34-year-old man was shot and killed Sunday at 9:30 p.m. after being approached by three individuals…
………..
Judge Orders Forensic Audit Of Dominion Voting Machines In Michigan – PJ Media
The Trump campaign is celebrating a huge legal victory after Circuit Judge Kevin Elsenheimer said he would allow investigators to conduct a forensic examination of 22 Dominion voting machines used on Election Day in Antrim County, Michigan.
"Our team is going to be able to go in this morning at about 8:30 and will be there for about eight hours to conduct that forensic examination and we'll have the results in about 48 hours, and that'll tell us a lot about these machines," Trump election attorney Jenna Ellis told Fox News.
Rudy Giuliani called the order a "big win" for honest elections, though the legal challenge is actually not related to the presidential election.
Judge Elsenheimer's order stems from a challenge by a voter who claims that ballots were damaged during a recount of a village marijuana proposal that just barely passed. Antrim County infamously showed Joe Biden as the winner of the county before a "human error" was discovered and Trump was revealed the true winner of the county by several thousand votes…
………..
Sheriff Of Riverside County, California Slams DemoNazi Governor Newsom's 'Dictatorial' Lockdowns, Won't Be 'Blackmailed, Bullied Or Used As Muscle' To Enforce – Zero Hedge
.

.
The sheriff of California's fourth-largest county has slammed Gov. Gavin Newsom over the most recent COVID-19 lockdown orders, and says that his department won't be "blackmailed, bullied or used as muscle" against residents during the pandemic, after they were told "there was a potential he would be withholding federal and state funding from counties who did not enforce the orders."
In a Friday evening video posted to social media (which currently has 4,700 'thumbs up' vs. 141 'thumbs down'), Riverside County Sheriff Chad Bianco called out Newsom's "dictatorial attitude toward California residents while dining in luxury, traveling, keeping his business open and sending his kids to in-person private schools," which he called "extremely hypocritical."…
………..
Johns Hopkins Researcher: CDC Data Show Covid-19 Has NO Effect On Percentage Of Deaths In Older People And Has NOT Increased Number Of U.S. Deaths – Natural News
When all is said and done, Americans – and the world – are going to discover that while the COVID-19 virus is real as was the pandemic, virtually nothing we've been told about the infection morbidity rates has been accurate.
Not even close; in fact, and this has been borne out by a new analysis of COVID-19 death and regular death rates in the United States using government data.
As of mid-November, according to the most current information, the United States ranked first in coronavirus cases, new cases per day, and deaths.
Using those metrics, Genevieve Briand, assistant program director of the Applied Economics master's degree program at Johns-Hopkins, "critically analyzed the effect of COVID-19 on U.S. deaths using data from the Centers for Disease Control and Prevention (CDC) in her webinar titled 'COVID-19 Deaths: A Look at U.S. Data,'" according to the institution's November 26 newsletter, which is archived here.
………..
Trump Storms Georgia, Rallies Republican Voters In Support Of Runoff Candidates – Daily Wire
.

.
President Donald Trump rallied his supporters in Georgia on Saturday night and encouraged them to unite together and deliver payback to the Democrats by turning out and voting in record numbers for Republican Senators David Perdue and Kelly Loeffler in next month's runoff election.
"The answer," Trump began, "is not to stay at home, that's what Nancy Pelosi and Schumer, that's what they want you to do."
"If you want to do something to them – I don't want to use the word 'revenge,' but it is a certain revenge – to the Democrats, you show up and vote in record numbers," Trump continued. "That's what you have to do."…
………..
DOJ Sues Facebook For Discrimination Against Americans In Favor Of H1B Visa Workers – Bid League Politics
The Department of Justice filed a new lawsuit against Big Tech monopoly Facebook for engaging in pervasive and systemic discrimination against American workers, refusing to consider them for company positions and instead shepherding cheaper and more compliant foreign visa workers into more than 2,500 of the company's high-paying jobs.
The Department of Justice alleges that Facebook created a category of employment offerings in which none or one American worker applied more than 99% of the time, and were almost never hired.
Facebook didn't advertise job opening it restricted to the "PERM" process on its careers website, instead exclusively recruiting visa workers.
"According to the lawsuit, and based on the department's nearly two-year investigation, Facebook intentionally created a hiring system in which it denied qualified U.S. workers a fair opportunity to learn about and apply for jobs that Facebook instead sought to channel to temporary visa holders Facebook wanted to sponsor for green cards."…
………..
Trump Lawyer Ray Smith Recites Exhaustive List Of Explosive Voting Fraud Allegations In Georgia – Post Millennial
.

.
Trump legal team representative attorney Ray Smith presented a long list of voter irregularities in Georgia pertaining to the 2020 election on Thursday.
Smith announced the exhaustive list of election infractions during a Georgia Senate Committee hearing.
The list includes that 2,506 felons voted in Georgia, 66,248 underaged people were registered to vote in the state, 2,423 unregistered people voted, 10,315 dead people voted, among several others, according to Smith.
The President has repeatedly alleged election irregularities occurred in Georgia, a message that has largely been muffled by the mainstream press…
………..
U.S. Economy Adds 245,000 Jobs In November As Unemployment Rate Drops To 6.7% – Anadolu Agency
The U.S. economy added 245,000 jobs in November, but the unemployment rate declined to 6.7%, the Department of Labor announced Friday.
The market estimate for nonfarm payrolls was an increase of 469,000 for November, while job additions for October were revised down by 28,000 from 638,000 to 610,000, according to data by the Bureau of Labor Statistics.
The unemployment rate beat the market expectation as the consensus for it was a decline to 6.8% in November, while this level stood at 6.9% in October.
"These improvements in the labor market reflect the continued resumption of economic activity that had been curtailed due to the coronavirus pandemic and efforts to contain it," the department said in a statement.
The Labor Department, however, noted that the pace of improvement in the labor market has "moderated" in recent months…
………..