.
Nearly One Third Of New Jersey Small Businesses Are Toast Thanks To Insane Covid Lockdowns – The Hill
A third of small businesses in New Jersey have closed down in 2020, according to a report from The Star-Ledger newspaper.
"It's really bad… And without federal dollars coming into New Jersey, the Main Street stores and other establishments are not gonna make it through the winter." said Eileen Kean, the state director of the National Federation of Independent Business.
Harvard-based data project TrackTheRecovery.org estimated that 31 percent of businesses have closed down so far as of Nov. 9. This number is just above the national average estimated by the website. The New Jersey Business & Industry Association reported similar numbers, estimating 28 percent of businesses had closed down by October.
The newspaper notes that despite the holiday shopping season, business leaders are still concerned that the trend could get worse as stimulus talks stall on Capitol Hill. New Jersey, like most of the U.S., is currently experiencing a surge of new cases…
.
.
President Trump Urges Dementia Joe To 'Get Well Soon' After Frail 78-Year-Old Breaks Foot Playing With Dog – Breitbart
.

.
President Donald Trump urged Joe Biden to 'get well soon' after the former vice president injured his foot Sunday. "Get well soon!" Trump wrote on Twitter, sharing news footage of Biden leaving an orthopedic office in Deleware.
Biden's office said, "On background" that the former Vice President "slipped while playing with his dog Major, and twisted his ankle" while at his home in Delaware. Biden was taken to an orthopedist for an examination and an x-ray.
A statement from Dr. Kevin O'Connor, the director of executive medicine of George Washington Medical Faculty Associates, stated that Biden had "sustained a sprain of his right foot" but transported Biden to a different medical facility for a CT scan…
.
.
Judge Blocks, Then Unblocks, Then Reblocks Georgia DemoNazis From Wiping Or Resetting Election Machines – Epoch Times
A federal judge presiding over Lin Wood's election lawsuit in Georgia on Nov. 29 issued and then reversed an order directing the state to cease and desist wiping or resetting election machines.
Then, in a third order issued late Sunday night, the judge granted a temporary restraining order on elections officials in Cobb, Gwinnett, and Cherokee counties, to prohibit them from allowing any "alteration, destruction, or erasure of any software or data on any Dominion voting machines" used in the 2020 elections.
The judge's decision allowed Powell to amend a previous complaint to include the counties in possession of the voting machines.
"Defendants are ordered to maintain the status quo & are temporarily enjoined from wiping or resetting any voting machines in the State of Georgia until further order of the court," U.S. District Judge Timothy Batten Sr. wrote in an emergency order issued Nov. 29…
.
.
Johns Hopkins Study Saying Covid-19 Has 'Relatively No Effect On Deaths' In U.S. Deleted After Publication – PJ Media
.

.
Conventional wisdom is that COVID-19 has caused thousands of deaths in the United States and nearly 1.5 million worldwide. This perception has been directly challenged by a study published by Johns Hopkins University on November 22.
Genevieve Briand, assistant program director of the Applied Economics master's degree program at Johns Hopkins University, critically analyzed the impact that COVID-19 had on U.S. deaths. According to Briand, the impact of COVID-19 on deaths in the United States can be fully understood by comparing it to the number of total deaths in the country.
According to the study, "in contrast to most people's assumptions, the number of deaths by COVID-19 is not alarming. In fact, it has relatively no effect on deaths in the United States."…
.
.
More People Committed Suicide In Japan Last Month Than Have Died All Year From Coronavirus – Daily Wire
Japan saw a spike in suicides last month that registered greater than the total number of people who have died on the island nation from the coronavirus pandemic for the entire year.
"In Japan, government statistics show suicide claimed more lives in October than Covid-19 has over the entire year to date," CNN reported. "The monthly number of Japanese suicides rose to 2,153 in October, according to Japan's National Police Agency. As of Friday, Japan's total Covid-19 toll was 2,087, the health ministry said."
The Japan Times reported last year that the total number of suicides for 2019 had fallen below 20,000 for the first time since the nation started keeping such records in 1978. The decline in suicides was attributed to an economy that was getting stronger and an effort by officials to reduce suicides.
"Japan witnessed a surge in suicides in 1998, when unemployment linked to the bankruptcies of corporate behemoths such as securities firm Yamaichi Securities Co. and the Hokkaido Takushoku Bank led to many middle-aged men taking their lives,"…
.
.
Leftist-Controlled Supreme Court Of Pennsylvania Dismisses GOP-Trump Win; Next Stop, U.S. Supreme Court – Zero Hedge
.

.
The Pennsylvania Supreme Court on Saturday evening dismissed a lawsuit brought by Republicans who seek to invalidate the state's mail-in ballots, with five of the court's seven judges arguing that the case should be dismissed because the challenge had come too late, according to the Financial Times.
Saturday evening's ruling was dismissed with prejudice, meaning it cannot be refiled. We expect the plaintiffs to follow the same course as Trump's legal team, which has vowed to take their various cases to the Supreme Court.
What happens next? If other lawsuit litigation is any predictor, Parnell and the other voters will now seek an expedited petition for a writ of certiorari…
.
.
Nevada Whistleblower Exposes Astronomical Spike Of Voter Registrations With Invalid Data In Swing County Prior To Election – Big League Politics
The 2020 presidential election has been marred with a shocking amount of abnormalities and irregularities, with hundreds of whistleblowers coming forward in sworn affidavits detailing grotesque third-world style fraud.
One data scientist is blowing the whistle about surprising data in Clark County, Nev. Whistleblower Dorothy Morgan has attested in an affidavit that the number of voter registrations without age and sex properly listed in Nevada's third Congressional district jumped from 373 in 2019 to 13,372 in 2020.
Furthermore, 74 percent of these requests came between July and September when the color revolution coup against President Donald Trump was heating up.
"This investigation found over 13K voters whose voter registration information revealed no sex or date of birth. Not only does this mean we cannot verify whether these voters are old enough to vote, it is also historically strange…
.
.
Carter Page Takes Comey, McCabe, Strzok To Court In $75M Obamagate Lawsuit – PJ Media
.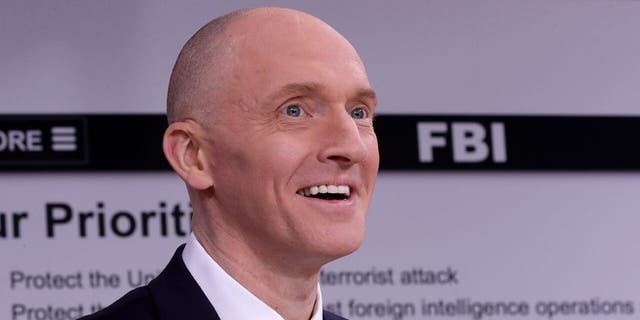 .
On Friday, Carter Page – the former CIA informant whom the FBI nonetheless targeted for warrants under the Foreign Intelligence Surveillance Act (FISA) – filed an explosive $75 million lawsuit against the key actors in the FISA surveillance scandal known as Spygate or Obamagate.
While U.S. Attorney John Durham's report into this matter is still forthcoming, Page appears to have decided to take matters into his own hands and pursue justice in the courts.
The lawsuit names a host of defendants, including the federal government of the United States, the Federal Bureau of Investigation (FBI), the Department of Justice (DOJ), former FBI Director James Comey, former FBI Deputy Director Andrew McCabe, FBI lawyer Kevin Clinesmith, former FBI agent Peter Strzok, former FBI lawyer Lisa Page, FBI agent Joe Pientka III, and more…
.
.
Amistad Project Sues To Invalidate Michigan Election Results – Just The News
The Thomas More Society's Amistad Project has filed a lawsuit asking Michigan's Supreme Court to physically secure "all evidence of irregularities in the 2020 election and declare the election results invalid on the basis of unlawful conduct by state and local officials."
The group is alleging that election fraud was so rampant and widespread across the state of Michigan as to deprive the people of the state their right to a free and fair election.
"The pattern of lawlessness was so pervasive and widespread that it deprived the people of Michigan of a free and fair election, throwing the integrity of the entire process into question," said Phil Kline, Director of the Amistad Project.
The suit outlines several significant violations by Michigan Secretary of State Jocelyn Benson and election officials at all tiers of the system. Specifically, the Amistad attorneys note that "Benson circumvented the explicit intent of the Michigan Legislature, which established an absentee ballot process designed to minimize the risk of fraud."…
.
.
Arizona State Legislature To Hold Public Hearing On Election Integrity On Monday, November 30th – Gateway Pundit
.

.
The Arizona state legislature will hold a hearing on election integrity on Monday, November 30. The public hearing will be chaired by Representative Mark Finchem, LD-11 with a number of House and Senate members on the hearing panel.
"Since shortly before the 2020 election a number of my colleagues and I have been examining potential fraud pathways and illegal actions through which our 2020 election could become tainted.
My worst fears have come to light in the process, and so far the evidence has been blocked from an official public forum.," Rep Finchem said. "A few weeks ago I requested approval for the House Federal Relations Committee to hold a hearing on the integrity of the Arizona 2020 election…
.
.
Judge: Republicans Will Likely Win Pennsylvania Election Lawsuit – Epoch Times
The judge who ordered Pennsylvania to not certify the results of the 2020 election wrote in an opinion on Friday that the Republicans who filed the related lawsuit will likely win the case. Pennsylvania Commonwealth Judge Patricia McCullough made the assessment as part of an opinion explaining her rationale for blocking Pennsylvania's election certification.
A group of Republican lawmakers and candidates sued the Keystone State earlier this week, arguing that the state legislature's mail-in voting law – Act 77 – violated the commonwealth's constitution.
"Petitioners appear to have established a likelihood to succeed on the merits because petitioners have asserted the Constitution does not provide a mechanism for the legislature to allow for expansion of absentee voting without a constitutional amendment," McCullough wrote.
When ruling on an emergency injunction, judges have to consider whether the party which requested the injunction is likely to win the case or "succeed on the merits."…
.
.
Taiwanese Lawmakers Throw Punches And Pig Intestines Over Pork Import Ban – Washington Examiner
.

.
Taiwanese lawmakers threw pig organs at their opponents during a parliamentary brawl regarding the ruling party's decision to lift a ban on U.S. pork imports.
Physical altercations have long been a standard feature of Taiwan's Parliament and parliaments across the globe, according to the BBC, but members of the Kuomintang opposition party throwing swine viscera at the ruling Democratic Progressive Party is an escalation from food fights, fistfights, and the occasional thrown chair.
The brawl broke out when Taiwanese Premier Su Tseng-chan was expected to give a regular policy report to lawmakers regarding the pork policy. KMT legislators stopped the premier by dumping bags of pig organs onto the floor, which unfolded into chaos…
.
.
Iran Confirms Top Nuclear Scientist Assassinated In Tehran – Breitbart
Iranian state media reported on Friday morning that top nuclear scientist Mohsen Fakhrizadeh was assassinated near the capital city of Tehran by unidentified "terrorists" after a fierce battle with his security team.
Fakhrizadeh was described as the "father of the Iranian bomb" in a famous 2018 presentation by Israeli Prime Minister Benjamin Netanyahu.
Iran's Tasnim news agency quoted a statement from the Defense Ministry that said "armed terrorist elements" attacked Fakhrizadeh's car on Friday, severely wounding him during a firefight with his bodyguards.
According to Tasnim, the injured nuclear scientist was taken to a hospital, where "efforts by the medial teams to resuscitate the Iranian scientist failed and he was martyred."
Tasnim reported explosives were used in the attack and "a number of people have been killed in the incident," possibly including relatives of Fakhrizadeh who were traveling with him…
.
.
There's No Reopening Plan For Closed NYC Schools, DemoNazi Mayor De Blasio Says – Zero Hedge
.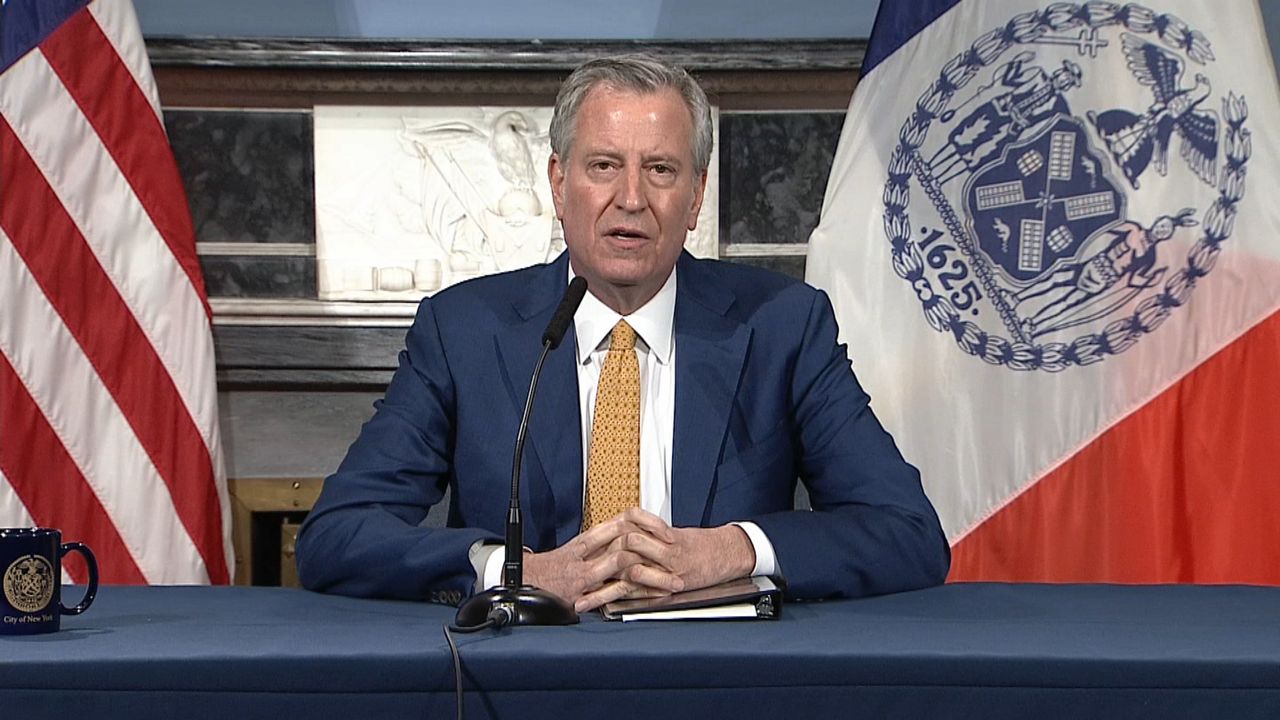 .
New York City Mayor Bill de Blasio on Wednesday said that he is taking sole responsibility for closing the city's public schools without a reopening plan in place.
"Honestly, I have to hold myself responsible," de Blasio said during a press conference when asked why there wasn't a school reopening plan in place when 1.1 million public school students switched to all-remote learning last Thursday after the citywide CCP virus infection rate hit the three percent threshold.
In summer, the de Blasio administration established that the city's public schools would have to end in-person learning if the citywide CCP virus infection rate hit three percent on a rolling seven-day average…
.
.
Illegal Alien Parasite Freed From Jail By DemoNazis' Sanctuary Policies Charged With Double Homicide In California – Big League Politics
A repeat violent felon who has been deported from the United States multiple times has been arrested and charged with two counts of murder in San Jose, California.
Immigration and Customs Enforcement is pointing to California's open borders sanctuary policies as an impetus preventing Fernando De Jesus Lopez-Garcia from being deported following previous criminal convictions.
De Jesus Lopez-Garcia has a criminal history spanning back nearly 15 years that includes convictions for battery of a spouse, assault with a deadly weapon, inflicting corporal injury on a spouse, battery of an officer, and vandalism. San Jose, California police arrested Garcia on November 22nd for two counts of murder, battery on a spouse or cohabitant and violation of a protective order.
ICE points to three instances within the past two years in which the repeat felon was released into the community following jail stints in California…
.
.
U.S. Supreme Court Strikes Down DemoNazi Governor Cuomo's Draconian Restrictions Of Religious Services – Zero Hedge
.

.
The Supreme Court late Wednesday blocked New York officials from limiting religious gatherings, a win for Orthodox Jews who had sued over restrictions imposed during the COVID-19 pandemic.
"Members of this Court are not public health experts, and we should respect the judgment of those with special expertise and responsibility in this area," the majority opinion said. "But even in a pandemic, the Constitution cannot be put away and forgotten. The restrictions at issue here, by effectively barring many from attending religious services, strike at the very heart of the First Amendment's guarantee of religious liberty."…
.
.
Study Finds 84% Fewer Hospitalizations For Covid Patients Treated With Hydroxychloroquine – Washington Examiner
A peer-reviewed study measuring the effectiveness of a controversial drug cocktail that includes hydroxychloroquine concluded that the treatment lowered hospitalizations and mortality rates of coronavirus patients.
The study, set to be published in the International Journal of Antimicrobial Agents in December, determined that "Low-dose hydroxychloroquine combined with zinc and azithromycin was an effective therapeutic approach against COVID-19."
A total of 141 patients diagnosed with the coronavirus were treated with the three-drug cocktail over a period of five days and compared to a control group of 377 people who tested positive for the virus but were not given the treatment.
The study found that "the odds of hospitalisation of treated patients was 84% less than in the untreated patients," and only one patient died from the group being treated with the drugs compared to 13 deaths in the untreated group…
.
.
Sidney Powell Files Lawsuits Challenging Election Results In Georgia, Michigan – Breitbart
.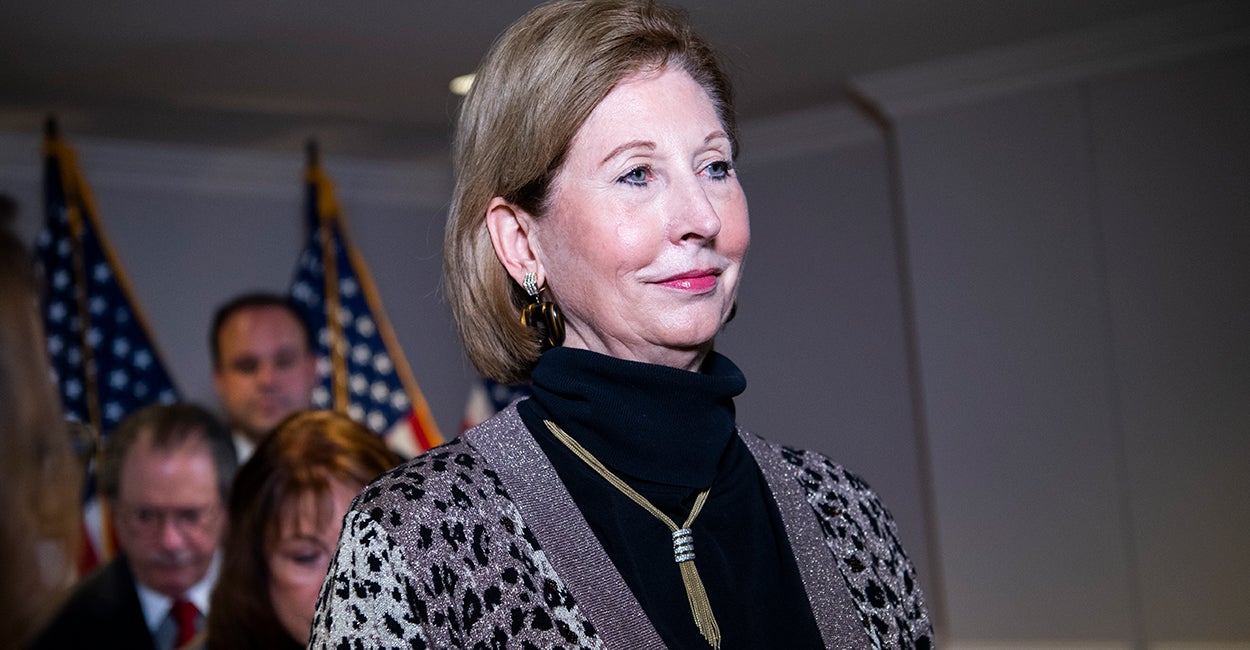 .
Attorney Sidney Powell filed lawsuits Wednesday challenging the results of the presidential vote in Georgia and Michigan, alleging "ballot stuffing," which she alleges was "amplified and rendered virtually invisible by computer software created and run by domestic and foreign actors."
Powell made similar claims last week at a press conference with President Donald Trump's legal team. She was attacked by critics who claimed that she could not prove what she alleged. The legal team distanced themselves from her on Sunday, saying that her claims had gone beyond the evidence they had seen or could prove in court.
Powell – who also defended Lt. Gen. Michael Flynn, pardoned by President Trump on Wednesday – accepted the decision but pressed ahead regardless…
.
.
Why Trump Will Win – Joseph Hippolito
During his campaign rallies, President Donald Trump proclaimed, "We got 'em all" or "We have it all!" In the coming weeks – if not days – Americans will find out specifically what he means. Those specifics promise to shake Americans to their core by revealing years of entrenched political corruption reflected in electoral fraud.
Lawyer Sidney Powell is providing a preview. Powell, who apparently had been helping Trump's legal team prepare a case against alleged election fraud, told Howie Carr, a conservative radio host in Boston, on Friday:
"We've got a number of smoking guns – and we may have to get witness protection for some of them. We have a lot of extremely solid evidence. It's beyond impressive and absolutely terrifying."
Among those smoking guns:
Hillary Clinton used fraud to steal California's Democratic Presidential primary four years ago from Vermont Sen. Bernie Sanders…
.
.
President Trump Pardons Former National security Adviser Michael Flynn – Just The News
.

.
President Trump on Wednesday fully pardoned his former national security adviser Michael Flynn, bringing to end a tumultuous four-year criminal case that felled the three-star general before prosecutors reversed course and declared they had improperly pursued his prosecution.
Flynn, a retired Army lieutenant general, had pleaded guilty to lying to the FBI about talking with a Russian diplomat during the 2016 Trump administration transition period.
Attorney General William Barr earlier this year asked a federal court in Washington, D.C., to allow the Justice Department to drop the case. However, the matter has since been tied up in legal proceedings…
.
.
Conservative Legal Group Files Lawsuit Challenging More Than 200,000 Ballots In Georgia – Just The News
A conservative legal group filed a lawsuit Wednesday arguing that more than 200,000 votes in Georgia may have been either illegally counted or improperly uncounted, a number that dwarfs the current lead Joe Biden enjoys over President Trump in the state's official tally.
The Thomas More Society's Amistad Project announced its latest battleground state litigation, claiming government data indicates that "well over 100,000 illegal votes [in Georgia] were improperly counted, while tens of thousands of legal votes were not counted."
The alleged ballot errors "undercu[t] the integrity of the general election," Amistad Project Director Phill Kline said in a press release.
The group alleged that "systematic failures by state and local election officials" were facilitated by "private monies donated by Facebook founder Mark Zuckerberg through a leftist organization called the Center for Tech and Civic Life."…