.
Judge Blocks Certification Of Pennsylvania Election Results – Epoch Times
.

.
A Pennsylvania judge on Wednesday ordered state officials to not certify the results of the 2020 election until her court holds a hearing on an election contest on Friday.
Commonwealth Judge Patricia McCullough ordered the state to not take any further steps to complete the certification of the presidential race, which the state announced on Tuesday. She also blocked the certification of all the other election results.
"To the extent that there remains any further action to perfect the certification of the results of the 2020 General Election for the offices of President and Vice President of the United States of America, respondents are preliminarily enjoined from doing so, pending an evidentiary hearing to be held on Friday," the judge wrote in her order…
.
.
Autistic Man Exonerated After Evil Witch Admits She Falsely Accused Him Of Sexual Assault – Daily Wire
May 5, 2017, would forever change Alex Heineman's life. He was 16 at the time and working at the Hudson, Wisconsin, YMCA during an event for teenagers.
Heineman, who is autistic, left the event with then-15-year-old Sierrah Parmeter to take a walk into the nearby woods. The two had an on-again, off-again kind of relationship due to their mutual troubled family lives and apparently kissed in the woods, where Heineman left a hickey on Parmeter's neck.
Heineman was described by Susan Du in City Pages as "a quiet kid with a gangly athlete's build, jet black hair that stood straight up, and a slightly sunken gaze" who also "had learning disabilities that relegated him to the high-functioning end of the autism spectrum and a lower rung of Hudson High's social food chain."
Less than an hour after Parmeter and Heineman's encounter in the woods, her father reported to police that she had been sexually assaulted…
.
.
Dow Closes Above 30,000 For First Time Ever – Breitbart
.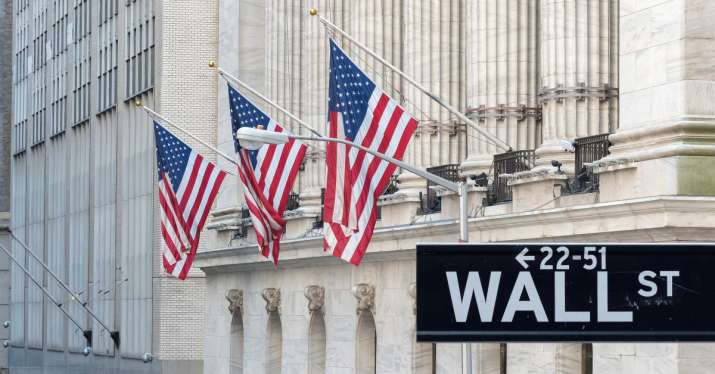 .
The Dow Jones Industrial Average on Tuesday rose above 30,000 for the first time ever. The Dow traded 520 points higher, or 1.75 percent. The S&P 500 climbed 1.6 percent, with all 11 sectors up. The Nasdaq climbed around 1 percent. The Russell 2000 hit an all time high, climbing around 1.9 percent.
The stock market has experienced a powerful rally as drug makers announced test results showing their coronavirus vaccines appear to be highly effective. The Dow is up nearly 12,000 points since its lows in March.
If the rally holds, November will have been the best month for stocks since 1987.
Energy was the best performing sector of the S&P on Tuesday morning, rising 4.5 percent…
.
.
Every Governor, Mayor, Sheriff, Policeman Or Representative Enforcing Unconstitutional Covid Mandates Could Be Subject To The Death Penalty Under Federal Law – Tim Brown
I wonder how these tyrants would react if the people knew the law, arrested them as the militia, gave them due process, found them guilty and immediately dispense with justice. Already, we've seen judges rule against unconstitutional lockdowns and other mandates related to the COVID scamdemic. Well, the law points out that infringements upon the people's liberties can receive a death penalty.
New York Governor Andrew Cuomo is among the list of tyrants who are guilty of usurping their authority and enacting executive orders, not law, against his people. Watch how he justifies his lawlessness under the color of law.
"I don't believe as a law enforcement officer you have a right to pick and choose what laws you will enforce," Cuomo told reporters during an Albany-based press conference.
The New York Post reported:
But a slew of upstate sheriffs have already declared they won't be checking up on gatherings come Turkey Day…
.
.
Doctors: CDC Should Warn People That Covid Vaccine Won't Be 'A Walk In The Park' – CNBC
.

.
Public health officials and drugmakers must be transparent about the side effects people may experience after getting their first shot of a coronavirus vaccine, doctors urged during a meeting Monday with CDC advisors as states prepare to distribute doses as early as next month.
Dr. Sandra Fryhofer of the American Medical Association noted that both Pfizer's and Moderna's Covid-19 vaccines require two doses at varying intervals. As a practicing physician, she said she worries whether her patients will come back for a second dose because of the potentially unpleasant side effects they may experience after the first shot.
"We really need to make patients aware that this is not going to be a walk in the park," Fryhofer said…
.
.
President Trump Scores Two Wins As Michigan Legislature, Federal Appeals Court Agree To Election Reviews – Just The News
President Trump's campaign said it scored two victories Monday in its effort to contest results in several key battleground states, as Michigan state legislators agreed to hold a hearing into election irregularities while a federal appeals court expedited proceedings to consider Trump's legal challenge in Pennsylvania.
The developments were announced by Trump campaign senior legal counsel Jenna Ellis, who said the GOP-led Michigan House would hold its hearing at 9 a.m. on Wednesday.
"We are grateful to Michigan House lawmakers for not rushing to certify inaccurate election results," Ellis told Just the News. "We are confident they will share the same concerns once they see the extent of the outright fraud and disregard for the law that happened in Michigan and across the nation. Every American should want to know the truth."
Michigan House Speaker Lee Chatfield, who over the weekend said he feared the state was heading toward a constitutional crisis, did not immediately return a call seeking comment…
.
.
Pennsylvania DemoNazis Suspend Alcohol Sales The Night Before Thanksgiving – Daily Caller
.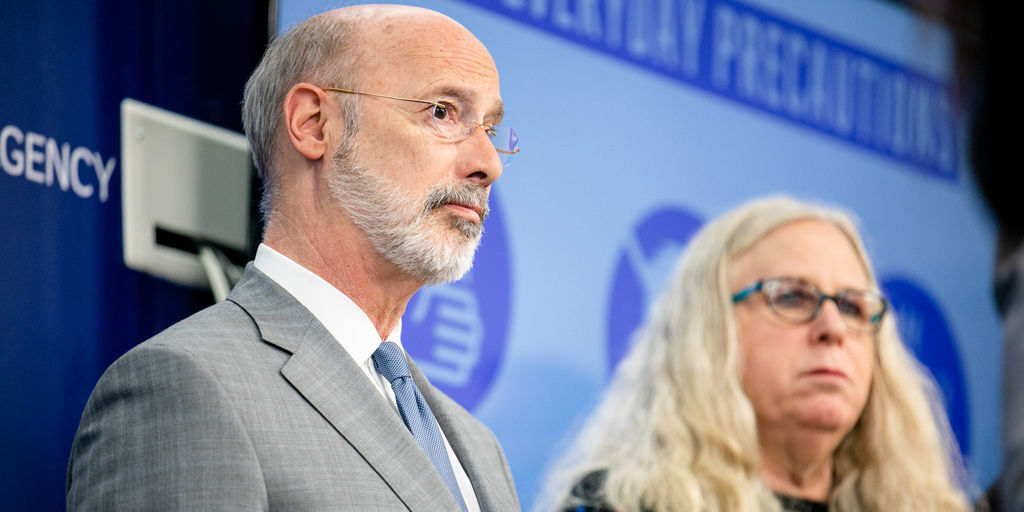 .
Pennsylvania has suspended alcohol sales for one night beginning at 5:00 PM the night before Thanksgiving.
Pennsylvania Health Secretary Rachel Levine appeared at a virtual press conference Monday with Pennsylvania Governor Tom Wolf to announce the new coronavirus restrictions, KDKA 6 News reported. As part of the new restrictions, restaurants and bars are ordered to stop all alcohol sales at 5:00 PM Wednesday, November 25, and cannot resume sales until 8:00 AM the next morning.
Wolf said that the state's new restrictions were focused on reducing large gatherings and increasing enforcement of existing restrictions…
.
.
White House Submits To Fake Biden Transition After Left-Wing Terror Campaign Against GSA Chief – Big League Politics
President Donald Trump announced on Twitter Monday night that he would be submitting to the phony transition of "president-elect" Joe Biden after a successful terror campaign was instituted against General Services Administration administrator Emily Murphy.
…fight, and I believe we will prevail! Nevertheless, in the best interest of our Country, I am recommending that Emily and her team do what needs to be done with regard to initial protocols, and have told my team to do the same. -Donald J. Trump (@realDonaldTrump) November 23, 2020
Murphy was the focal point of a targeted harassment campaign by left-wing extremists who were activated by Rep. Adam Schiff (D-CA). He sent a threatening letter to her shortly before President Trump capitulated.
Wonder why this is going on? It's because these people threaten and harass normal people…
.
.
Republicans Pursuing 16 Post-Election Legal Challenges In 4 States – Epoch Times
.

.
The reelection campaign of President Donald Trump and a handful of Republican groups are litigating more than a dozen active post-election cases in Pennsylvania, Michigan, Georgia, and Nevada as of Nov. 23, with some of the cases already moving up the judicial pyramid.
The plaintiffs are racing against time with just over two weeks left until the safe-harbor deadline on Dec. 8, when the states are supposed to have resolved all disputes and settled the vote counts.
The legal pathways toward altering the election outcome will narrow significantly after the safe-harbor marker, given that the Supreme Court ended one post-election dispute in Florida in 2000 because it wasn't completed by that deadline…
.
.
50 People Shot, 5 Killed In DemoNazi-Controlled Chicago Over Weekend – Breitbart
Fifty people were shot, five fatally, over another violent weekend in Mayor Lori Lightfoot's (D) Chicago.
Yesterday, Breitbart News reported nearly 40 people were shot Friday into Sunday morning alone in Lightfoot's Chicago. The nearly 40 victims included four people were fatally shot during that time-frame.
On Monday morning, ABC 7/Chicago Sun-Times reported the numbers had increased to 50 people shot, five fatally.
The first firearm-related fatality of the weekend occurred Friday around 5:15 p.m., the second about 8:30 p.m. the same night, and the third at 12:30 a.m. Saturday. The fourth fatality occurred about 7 p.m. Saturday and the fifth around 10:15 p.m. Saturday.
The Chicago Tribune reports 673 people were killed in Chicago between January 1, 2020, and November 9, 2020…
.
.
Trump Effect: Netanyahu Flies To Saudi Arabia For First Known Meeting With Crown Prince – Zero Hedge
.

.
Israeli Prime Minister Benjamin Netanyahu secretly met with Saudi Arabia's Crown Prince Mohammed bin Salman on Sunday, which would be the first known meeting between senior Israeli and Saudi officials amid a push by the Trump administration to normalize ties between the longtime adversaries, according to A.P. News, citing Hebrew-language media.
Netanyahu and Yossi Cohen, head of Israel's Mossad spy agency, took a rare flight to the city of Neom, located in the Tabuk Province of northwestern Saudi Arabia, on Sunday, where they met with the crown prince and U.S. Secretary of State Mike Pompeo.
Sources told WSJ that senior officials from both countries discussed a wide range of issues, including the normalization of ties between both countries…
.
.
Third Major Covid-19 Vaccine Up To 90% Effective, Trial Results Show – Daily Wire
AstraZeneca and Oxford University on Monday said their jointly created COVID-19 vaccine has proven to be up to 90% effective and easier to distribute than another potential vaccine, which must be kept at sub-zero temperatures.
"These findings show that we have an effective vaccine that will save many lives," said Oxford University professor Andrew Pollard, who served as the lead investigator for the drug's trials.
"Because the vaccine can be stored at fridge temperatures, it can be distributed around the world using the normal immunization distribution system. And so our goal… to make sure that we have a vaccine that was accessible everywhere, I think we've actually managed to do that."
The results are based on interim analysis of trials in the United Kingdom and Brazil and there were no hospitalizations or severe cases of COVID-19, The Associated Press reported. Two other drug makers in recent weeks have also announced successful tests of COVID-19 vaccines…
.
.
Nearly 50,000 Health Experts Sign Declaration Against Covid-19 Lockdowns – Epoch Times
.

.
Nearly 50,000 scientists and medical practitioners from around the world have signed a petition against lockdown measures put in place to curb the spread of COVID-19, the disease caused by the CCP (Chinese Communist Party) virus, saying that they are causing "irreparable damage."
As of Nov. 20, at least 35,236 medical practitioners and 12,115 medical and public health scientists have joined more than 638,920 members of the general public in signing the petition, which was created on Oct. 4 and co-authored by Harvard professor of medicine Dr. Martin Kulldorff, Oxford professor Dr. Sunetra Gupta, and Stanford Medical School professor Dr. Jay Bhattacharya.
The petition requires signatories to provide their full name, city, country, zip or postal code…
.
.
Whistleblower Details Illegal Ballot Harvesting Of Disabled Voters In Wisconsin Group Homes – Big League Politics
A disability service coordinator in the area around Milwaukee, Wisc. has come forward to blow the whistle about how disabled people were vote harvested by Democrat operatives. They apparently had no problem exploiting these vulnerable individuals to make sure they voted Biden whether they wanted to or not.
Dan O'Donnell at News Talk 1130 told the story of this whistleblower who is coming forward to expose the ruthlessness of Democrat Party activists who have made a mockery of the electoral process.
"I haven't been able to see them in person since March because of COVID, but we do Zoom calls regularly," said the whistleblower, going by the alias of "Susan" to protect her identity against potential left-wing terror. "Right after the election, one of my clients said that he voted for Biden but didn't want to."
"He told me that he was sad Biden won because Biden would make his social security payments go down," Susan added…
.
.
Senators Release New Evidence Tying Dementia Joe's Crackhead Son To Communist China, Russian Energy – Just The News
.

.
Two Republican-run Senate committees on Wednesday released new evidence they say shows Hunter Biden and his business associates were working deals as late as 2017 tied to communist China and Russian energy interests, arguing the activities created potential counterintelligence concerns for Joe Biden's family.
Senate Finance Committee Chairman Chuck Grassley (R-Iowa), and Senate Homeland Security and Governmental Affairs Committee Chairman Ron Johnson (R-Wisc.) made the documents public as part of a supplemental report in their ongoing investigation of Hunter Biden's business activities.
The documents include emails, text messages and business memos provided to the committee by Biden family business associate Tony Bobulinski…
.
.
Top Pathologist Claims Covid-19 Is "The Greatest Hoax Ever Perpetrated On An Unsuspecting Public" – Zero Hedge
Top pathologist Dr. Roger Hodkinson told government officials in Alberta during a zoom conference call that the current coronavirus crisis is "the greatest hoax ever perpetrated on an unsuspecting public."
Hodkinson's comments were made during a discussion involving the Community and Public Services Committee and the clip was subsequently uploaded to YouTube. Noting that he was also an expert in virology, Hodkinson pointed out that his role as CEO of a biotech company that manufactures COVID tests means, "I might know a little bit about all this."
"There is utterly unfounded public hysteria driven by the media and politicians, it's outrageous, this is the greatest hoax ever perpetrated on an unsuspecting public," said Hodkinson.
The doctor said that nothing could be done to stop the spread of the virus besides protecting older more vulnerable people and that the whole situation represented "politics playing medicine, and that's a very dangerous game."…
.
.
President's Lawyers Hold Press Conference, Say They Will Prove Trump Won The Election In A Landslide – Daily Wire
.

.
Members of President Donald Trump's legal team claimed to the American public at press conference held Thursday that Trump won the election "in a landslide," if it had not been for fraudulent votes and other shady dealings. They also promised they would "prove it."
Former New York City Mayor Rudy Giuliani said that in states including Georgia, Pennsylvania, Michigan, Wisconsin, Nevada, and Arizona, the legal team has found "more than double the number of votes needed to overturn the election, in terms of provable, illegal ballots."
Through Mr. Giuliani did not present any of the alleged evidence, he cited general "lawsuits" and "affidavits" to support his claim, adding that he hopes to make more affidavits public. Former Michael Flynn attorney Sidney Powell voiced her own outrage…
.
.
New FBI Data: Minorities More Likely To Commit Hate Crimes Than White People – Big League Politics
New FBI hate crime statistics released on Monday indicate that minorities are more likely to commit hate crimes than White Americans. The data in question is sourced from more than 15,000 law enforcement agencies across the country.
The hate crime statistics broke down the demographic data of 6,406 hate crime offenders. 52% of the offenders were counted as white. It's longstanding federal practice to usually count Hispanics in the category of White in demographic surveys, as the former is counted as an ethnicity as opposed to a racial category.
Queries of the United States' precise racial and ethnic demography are hard to accurately survey, but the most recent US Census data indicates that non-Hispanic whites account for 60% of the national population.
The data indicates that White Americans are considerably underrepresented in the hate crime offender population…
.
.
Republicans Won All 27 House Races Listed As Toss-Ups By Election 'Experts' – Daily Wire
.

.
On Monday, Burgess Owens, a former NFL player and vocal critic of Colin Kaepernick, was declared the winner of Utah's 4th Congressional District.
Despite running against an incumbent and trailing by 11% in final polling, Owens prevailed in a race deemed a "toss-up" by Cook Political Report, a "nonpartisan" election and campaign analysis group popular among legacy media outlets.
Ahead of the 2020 election, Cook listed 27 races as "toss-ups," meaning they were too close to predict one way or the other. Republicans won all 27. That's not a typo. Despite being assured by that conservatism was about to drown beneath an impending "blue wave," Republicans won every single close race…
.
.
President Trump Fires Top Election Cybersecurity Official Chris Krebs For Being A Complete Waste Of Space – Breitbart
President Donald Trump announced Tuesday that he fired Department of Homeland Security's Director of the Cybersecurity and Infrastructure Security Agency Chris Krebs in a tweet, after CISA called the 2020 election the most secure in the nation's history.
Trump tweeted:
The recent statement by Chris Krebs on the security of the 2020 Election was highly inaccurate, in that there were massive improprieties and fraud – including dead people voting, Poll Watchers not allowed into polling locations, "glitches" in the voting machines which changed votes from Trump to Biden, late voting, and many more. Therefore, effective immediately, Chris Krebs has been terminated as Director of the Cybersecurity and Infrastructure Security Agency. …votes from Trump to Biden, late voting, and many more. Therefore, effective immediately, Chris Krebs has been terminated as Director of the Cybersecurity and Infrastructure Security Agency…
.
.
Leftist Assclown Charged With Fraud After Allegedly Spraypainting His Own Car With Racist "Trump" Slurs – Big League Politics
.

.
A Buffalo man has been charged with multiple felony and misdemeanor counts after allegedly spraypainting his own BMW vehicle with racial slurs and pro-Donald Trump messages.
18-year-old Clifton Eutsey has been charged with insurance fraud, offering a false instrument for filing in the second degree, falsifying business records, and falsely reporting an incident. The insurance fraud charge is a felony.
The BMW was spraypainted with swastikas, pro-Klu Klux Klan and Donald Trump messages. The graffiti had been investigated as a potential hate crime after it was reported, but at some point Buffalo investigators seem to have realized that something didn't check out…