.
Fired FBI Deputy Director/Deep State Slimeball/Traitor Andrew McCabe Gives Ludicrous Defense Of Misconduct In Russia Hoax Probe – Fox News
.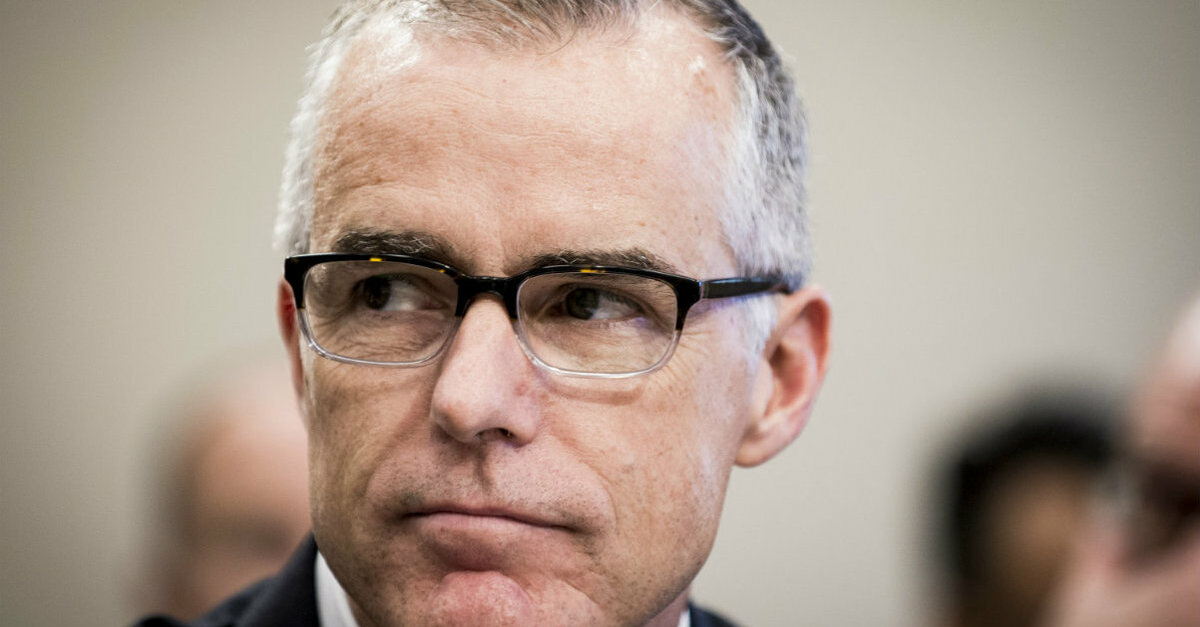 .
Fired FBI Deputy Director Andrew McCabe wants his old job back. Heaven help us. It's hard to think of anyone who​ did more sustained damage to the FBI than McCabe. Well… maybe two other odious characters: fired FBI Director James Comey and fired counterintelligence agent Peter Strzok. It's a close call.
All three bad actors demolished the good name and reputation of the once-vaunted law enforcement agency. It's quite possible that the bureau may never recover.
Smug and arrogant as ever, McCabe appeared Tuesday before the Senate Judiciary Committee and brushed aside all the evidence of the FBI's abuse of power under his watch. He dismissed it as mere mistakes, not malevolence…
.
.
Nobody Believes This Election Farce – J.B. Shurk
I object to the way the Democrats stole this election. This was just a straight-up smash-and-grab job. No creativity or panache whatsoever. Shouldn't the Hollywood Party be capable of putting something together that's a little more… I don't know… believable?
"So here's the premise. We're gonna run an Alzheimer's patient who's been repeatedly humiliated by scandal in his party's presidential primaries since 1987, who probably thinks he's still running against Bush and Dukakis, and who can't remember what office he's campaigning for at any given time. And we're gonna cover his face in a black mask and have him challenge voters to parking lot fistfights."
"Okay, okay, sounds like a funny gimmick."
"No, no, it's a drama. Think King's Speech meets Forrest Gump. Every time he says something inexplicable, he'll blame it on a childhood lisp… or the Russians. He'll campaign exclusively from his basement and only then to remind people to be afraid of a Chinese-made virus that's somehow the fault of European white imperialism."…
.
.
Daughter Of Corrupt Mayor De Blasio Says Dementia Joe "Was Able To Steal" The Election, And Sleazy Kamala Is The President – Post Millennial
.

.
New York Mayor Bill de Blasio's daughter Chiara was interviewed by a reporter at a Joe Biden celebration and said that Biden "was able to steal" the election, and that Kamala was elected president.
"For me it's really special because now we have the first, black, Asian, female president in office and elected, and Joe Biden was able to steal… No, he was able to win, sorry, he was able to win the election."
Biden himself had stated in October that Democrats had put together the "most extensive and inclusive voter fraud organization."
"We're in a situation where we have put together, and you guys did it…
.
.
Connecticut GOP Lawmaker Discovered Winner After Race Called For DemoNazi – Breitbart
Connecticut GOP House Rep. Craig Fishbein was declared the loser in the race for his seat until a town clerk found an "error" had caused the race to be called for his Democrat opponent.
Wallingford town clerk Barbara Thompson said Tuesday her office discovered that votes had not been recorded in the state's reporting system from Yalesville Elementary School, reported CT Mirror. The school is one of nine polling places in the 90th House District that includes Wallingford and Cheshire.
"I can't answer if it was a clerical error or a computer error in the elections management system," Thompson said. "All I know is we caught it yesterday and amended it."
As of Wednesday morning, unofficial results on the secretary of state's elections website showed incumbent Fishbein ahead of challenger Jim Jinks, but, according to the Mirror, a recount will be conducted Thursday because of a margin of less than 0.50 percent…
.
.
Georgia Secretary Of State Announces State Will Conduct Hand Recount And Full Audit Of Election Ballots – Gateway Pundit
.

.
Georgia Secretary of State Brad Raffensperger has announced that they will be conducting a hand recount and full audit of every single ballot that was submitted. Raffensperger had announced last week they would be doing a recount after ballots turned up in the dead of night and pushed the state for Joe Biden.
Following the announcement, the Trump campaign asked Georgia election officials to count all ballots by hand instead of using high-speed scanners, which they have agreed to do. This is the first time a full vote audit has ever been conducted in the state.
"With the margin being so close, it will require a full, by-hand recount in each county," Raffensperger said during a news conference Wednesday morning…
.
.
Texas Social Worker Charged With 134 Counts Of Voter Fraud – KTXA
A social worker in the Mexia State Supported Living Center has been charged with 134 felony counts in an election fraud investigation. The Texas Attorney General's Office's Election Fraud Unit assisted the Limestone County Sheriff and District Attorney in charging Kelly Reagan Brunner. If convicted, Brunner faces up to 10 years in prison for the alleged offenses.
State Supported Living Centers serve people with intellectual and developmental disabilities, the AG's office explained in a news release Friday, Nov. 6.
Brunner allegedly submitted voter registration applications for 67 residents without their signature or effective consent, while purporting to act as their agent. Under Texas law, only a parent, spouse or child who is a qualified voter of the county may act as an agent in registering a person to vote, after being appointed to do so by that person, the AG's Office said..
None of the SSLC patients gave effective consent to be registered, and a number of them have been declared totally mentally incapacitated by a court…
.
.
Pfizer's Covid-19 Vaccine Proves 90% Effective In Latest Trials – Wall Street Journal
.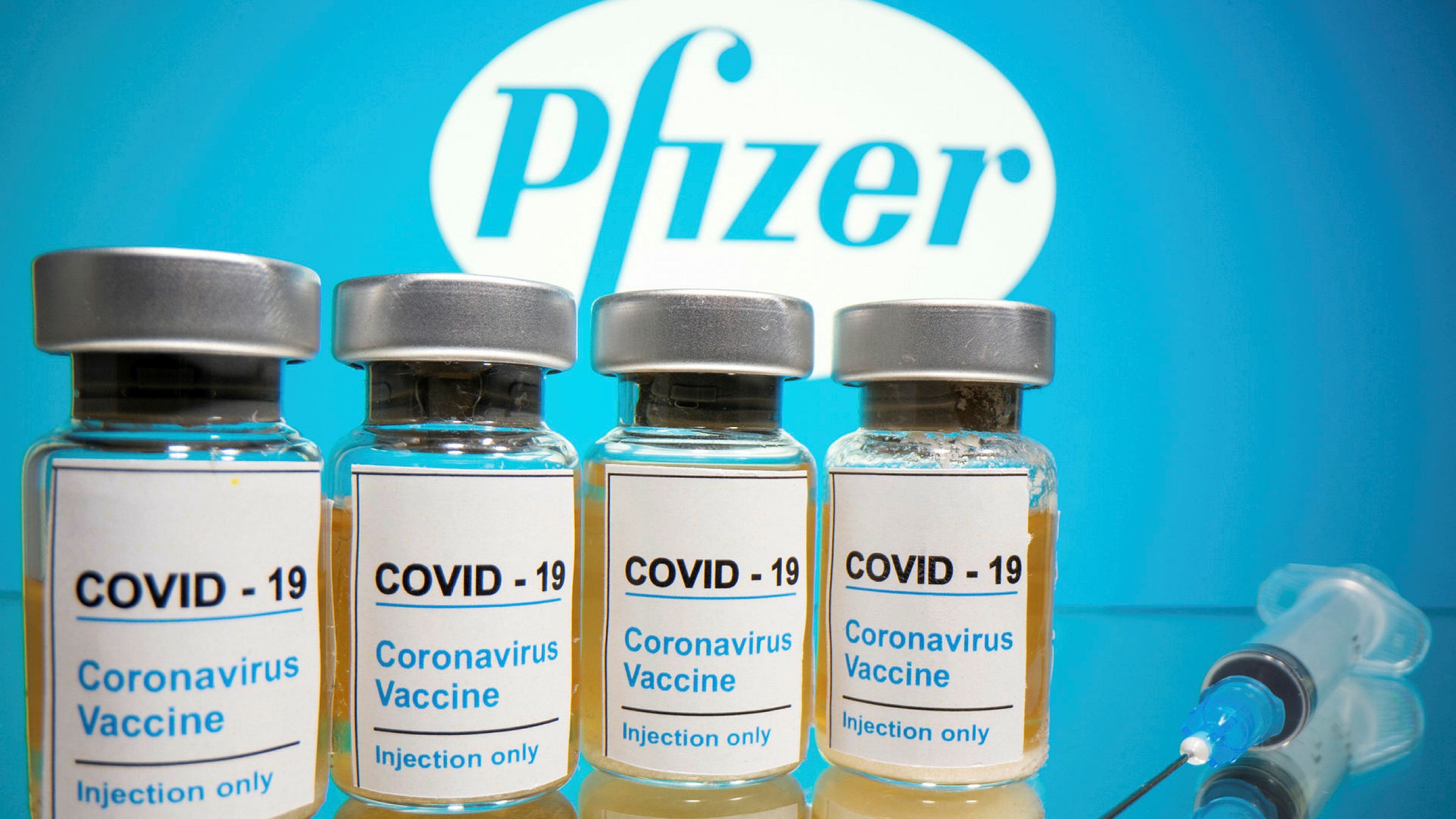 .
A vaccine developed by Pfizer Inc. and partner BioNTech SE proved better than expected at protecting people from Covid-19 in a pivotal study, a milestone in the hunt for shots that can stop the global pandemic.
The vaccine proved to be more than 90% effective in the first 94 subjects who were infected by the new coronavirus and developed at least one symptom, the companies said Monday.
The positive, though incomplete, results bring the vaccine a big step closer to getting cleared for widespread use.
Pfizer said it is on track to ask health regulators for permission to sell the shot before the end of this month, if pending data indicate the vaccine is safe…
.
.
Attorney Sidney Powell: There Are 450,000 Ballots That Voted Only For Dementia Joe, Left The Rest Blank – Post Millennial
Attorney Sidney Powell claims that her team has found 450,000 ballots with only votes for Biden and no down-ballot selections made. Powell suggests that this number of single vote ballots is suspect, and indicative in part of "abject fraud" that she says flipped the election to Biden.
Powell is the attorney for Michael Flynn and has been vocal about the need to challenge the results of the General Election, which she contends is rife with evidence of a "massive and coordinated effort to steal this election," by efforts to "delegitimize and destroy votes for Donald Trump, to manufacture votes for Joe Biden"
"They have done it in every way imaginable, from having dead people vote in massive numbers, to absolutely fraudulently creating ballots that exist only voting for Biden," Powell told Fox's Maria Bartiromo. We've identified identified at least 450,000 ballots in the key states that miraculously only have a mark for Joe Biden and no other candidate."
Powell pointed to Floria, "where things were done right,"…
.
.
Virginia Counties Vote To Keep Confederate Monuments – Big Leaguen Politics
.

.
Not talked about much during the electoral mayhem of the last week has been the decision by several counties in Virginia vto keep their Confederate monuments in place.
Sophie Mann of Just the News reported that this was conducted through ballot measures in rural counties during Election Day. Mann did call attention to the fact that these resolutions are not legally-binding but are resolutions that signal voter preferences to boards of supervisors.
Votes to keep the monuments reached over 70 percent in four of the counties. The levels of support ranged from 55 percent in Charles City County to 87 percent in Tazewell, according to initial results…
.
.
Report: Wisconsin Election Clerks May Have Illegally Altered Thousands Of Ballots – Breitbart
Poll workers in Wisconsin may have unlawfully altered thousands of mail-in ballots due to unlawful guidance from the state's election commission, according to a report.
According to Wisconsin law, an absentee ballot requires that it be signed by a witness who also lists his or her address. Should the ballot not contain the a witness address, the ballot is disallowed and must be returned to the voter so that the witness can provide that information.
However, according to a report from the "Dan O'Donnell Show," sources claim that "clerks and vote counters" in the state wrote in the witness signatures themselves. Furthermore, the report claims that the election workers chose to write in the addresses because they were illegally advised to do so by the Wisconsin Elections Commission (WEC).
If the poll workers did in fact write the addresses in, the ballots are invalid.
"The statute is very, very clear," said retired Wisconsin Supreme Court Justice Michael Gableman…
.
.
Rudy Giuliani Verbally Bitchslaps News Media At Election Fraud Presser – Right Scoop
.

.
CNN obviously timed their call on the Pennsylvania race specifically to stomp on Giuliani's scheduled presser to discuss vote fraud in the state. But he held it anyway because the media don't decide how things work.
They also don't decide elections, Rudy was quick and, uh, vehement to point out. "Oh my goodness, all the networks! Wow! All the networks!! We have to forget about the law! Judges don't count! All the networks, all the networks! All the networks thought Biden was going to win by 10%. Gee what happened? Come on, don't be ridiculous," he said. "Networks don't get to decide elections. Courts do."
He also said the most perfectly reasonable and sensible thing you can think of…
.
.
Watchdog Finds 21,000 Dead Registrants On Pennsylvania Voter Rolls In Final Weeks Of Election – Washington Free Beacon
An election watchdog has found 21,000 dead individuals still on Pennsylvania voter rolls in the final weeks of the 2020 election.
The Public Interest Legal Foundation, an election integrity group, says 92 percent of the registrants died more than a year ago. The group also says there is evidence of voting activity after death. The findings were mentioned in an amended lawsuit against the Pennsylvania Department of State over its failure to maintain accurate voter rolls.
The PILF says that as of October 7, 9,212 registrants have been dead for five years, 1,990 registrants for 10 years, and 197 registrants for 20 years. "Pennsylvania still left the names of more than 21,000 dead individuals on the voter rolls less than a month before one of the most consequential general elections for federal officeholders in many years," the group said.
"This case isn't complicated," said John Christian Adams, the PILF's president and general counsel. "For nearly a year, we've been offering specific data on deceased registrant…
.
.
U.S. Supreme Court Orders Separate Count Of Late Ballots In Pennsylvania – Breitbart
.

.
The United States Supreme Court has ordered Pennsylvania election boards to separate the count of mail-in ballots that arrived Election Day. The order, which was signed by Justice Samuel Alito, suggests that the justices may exclude the late-arriving ballots in a subsequent ruling involving the results of the presidential election.
On Wednesday, President Donald Trump was leading Joe Biden by hundreds of thousands of votes in Pennsylvania. But on Thursday, the president's lead dwindled to less than 50,000 as ballots continued to be counted.
The Trump campaign and other Republicans have since filed several lawsuits related to the ballots, questioning the validity of deadlines…
.
.
In 30 States, A Computer System Known To Be Defective Is Tallying Votes – American Thinker
When Kyle Becker heard about the "glitchy" computer program in Antrim County, Michigan, the one that tried to give 6,000 Trump votes to Biden, he starting doing research into the system. He ended up finding an amazing amount of highly disturbing information.
The Dominion system has been known for some time to be defective, yet 28 states use it. This post is a compilation of Becker's information, both in his own tweets and in one other person's tweet, about what's going on with that system:
MASSIVE. "Ballots were counted for Democrats that were meant for Republicans… tabulating software 'glitched'… We have now discovered that 47 counties used this same software." MI GOP Chair reveals corrupt software flipped thousands of votes from Trump to Biden. Watch!👇 pic.twitter.com/ORXa77vkHU – Kyle Becker (@kylenabecker) November 6, 2020…
.
.
Nevada GOP Claims To Have Found Over 3,000 Instances Of Voter Fraud, Sends Criminal Referral To AG Barr – Daily Caller
.

.
Lawyers for the Nevada GOP claim to have found 3,062 instances of voter fraud in Nevada and say that they "expect that number to grow substantially."
"Our lawyers just sent a criminal referral to AG Barr regarding at least 3,062 instances of voter fraud," the Nevada GOP said on Twitter Thursday. "We expect that number to grow substantially. Thousands of individuals have been identified who appear to have violated the law by casting ballots after they moved from NV."
Our lawyers just sent a criminal referral to AG Barr regarding at least 3,062 instances of voter fraud. We expect that number to grow substantially. Thousands of individuals have been identified who appear to have violated the law by casting ballots after they moved from NV…
.
.
Better Than Expected: U.S. Economy Added 638,000 Jobs In October, Unemployment Dropped To 6.9% – Breitbart
The U.S. economy added 638,000 jobs in October and the unemployment rate fell to 6.9 percent, according to data released Friday.
Economists had forecast 530,000 jobs and a decline in the unemployment rate to 7.7 percent, two-tenths of a percent October's 7.9 percent. The Labor Department had initially reported that the economy added 661,000 jobs in September.
Private-sector payrolls grew by 906,000 jobs in October, much more than expected and above October's figure. Government employment fell by 268,000, including a 138,000 loss in jobs at the federal government. The decline in federal government workers was driven by the loss of 147,000 temporary census workers. Local government education and state government education workers also decline, by 98,000 and 61,000 respectively.
The workforce participation rate jumped to 61.7 percent from 61.4 percent in the prior month. Average hourly earnings ticked up 0.1 percent and are now 4.5 percent above the year-ago level…
.
.
It's Not Even Close To Being Over, Not By A Long Shot! – Stu Cvrk
.

.
I forced myself to listen to parts of Dementia Joe's "victory speech" yesterday and found myself shouting at his blatant lies. The most egregious was that he claimed that when all the ballots are counted, he will have received the most in presidential history (paraphrasing).
That's even a bigger lie than Hillary claiming she won the popular vote in 2016. [By the way, how does her claim look in retrospect after what we've witnessed in terms of MASSIVE voter fraud and ballot harvesting in Democrat-run swing states over the past two days?]
The reality is that President Trump won in a landslide. Even the Las Vegas betting odds switched to him Tuesday night after he built substantial leads in swing states by midnight on Election Day. Unfortunately, they didn't account for Dementiacrat ballot harvesting in those states!…
.
.
SpaceX Launches GPS Satellite From Florida, Lands Booster On Ship – UPI
SpaceX successfully launched the U.S. Air Force's fourth next-generation navigation satellite for the Global Positioning System from Florida on Thursday evening. A Falcon 9 rocket lifted off as planned at 6:24 p.m. EST into dark skies over Cape Canaveral Air Force Station.
Radio receivers in Maryland, and then in Bermuda, picked up signals from the rocket in the minutes after launch as it cruised over the Atlantic Ocean, John Insprucker, a SpaceX engineer, said in a live webcast.
The rocket's first-stage booster landed successfully on a company drone ship in the Atlantic about 8 1/2 minutes after launch. It was the 16th such booster recovery for Elon Musk's company this year.
The military's GPS system also is used by civilians, guiding such everyday tools as Google Maps and Uber's ride-share locator service. Such business fueled by GPS is estimated by the military to drive about $300 billion in revenues each year…
.
.
Trump Sues In Pennsylvania And Michigan, Requests Recount In Wisconsin – Epoch Times
.

.
With no winner declared in the 2020 presidential election, the Trump campaign on Nov. 4 requested a recount in Wisconsin and filed lawsuits to halt vote counting in Michigan and Pennsylvania until Republican observers are granted access to the facilities counting and processing ballots.
In addition to the pending recount in Wisconsin, seven states were still counting votes as of 6:30 p.m. on Nov. 4, a process that may postpone the declaration of a winner for days. Former Vice President Joe Biden was in the lead in Nevada, Arizona, and Michigan. President Donald Trump led in Pennsylvania, Georgia, North Carolina, and Alaska.
Neither campaign declared an overall victory, though each candidate signaled his confidence in the ultimate outcome…
.
.
Yes, Democrats Are Trying To Steal The Election In Michigan, Wisconsin, And Pennsylvania – John Daniel Davidson
As of this writing, it appears that Democratic Party machines in Michigan, Wisconsin, and Pennsylvania are trying to steal the election.
As reporters and commentators went to bed early Tuesday morning, all three states were too close to call, but President Trump led former Vice President Joe Biden by comfortable margins – far beyond what had been predicted in the polls. None of the networks called these states because enough mail-in ballots remained uncounted that it could swing either way, but Trump's position looked good.
Then, something strange happened in the dead of the night. In both Michigan and Wisconsin, vote dumps early Wednesday morning showed 100 percent of the votes going for Biden and zero percent – that's zero, so not even one vote – for Trump.
In Michigan, Biden somehow got 138,339 votes and Trump got none, zero, in an overnight vote-dump…
.
.
The Most Masked European Countries Have The Biggest Coronavirus Surges – Daniel Greenfield
.

.
"If we just wore these masks," Joe Biden said, at the final presidential debate, holding up a mask like a totem, "we can save 100,000 lives."
The Democrat nominee's plan for fighting the coronavirus was all about wearing masks. And indeed the only notable element of Biden's plan has been a national mask mandate. But would that actually work? Would it even save one life, never mind 100,000?
Few European countries have been more mask-obsessed than France. In July, France issued a national mask mandate compelling everyone to wear masks indoors in public spaces. Anyone caught not wearing a mask would face a fine of around $150. In August, Paris and a number of other regions imposed mask rules for anyone leaving the house…