2020 Sets All-Time Gun Sales Record – Washington Free Beacon
With the election looming, 2020 became the all-time best year for gun sales in American history. More than 16.5 million guns were sold through the month of October, according to a Washington Free Beacon analysis of FBI data released on Monday. That's about 1.6 million more than all of 2016 – the previous record holder.
It also represents four million more sales than in 2019 – an increase of over 33 percent. The National Shooting Sports Foundation (NSSF), the gun industry's trade group, also estimated nearly seven million people purchased a gun for the first time between January and October.
The record sales come during a year in which Americans have faced a pandemic, economic downturn, prisoner releases, racial tension, and rioting.
Those factors, as well as a contentious presidential election, have driven sales throughout the year, according to industry experts. And those gun sales – especially to new owners – are now likely to drive votes…
.
.
Dementia Joe's Biggest Fundraisers Are Tied To Islamic Terrorists – Frontpage
.

.
Joe Biden had spent the entire election hiding the names of his bundlers, the big money fundraisers who fueled his campaign, until releasing them right before Election Day.
What did he have to hide?
The list of bundlers who managed to raise at least $100,000 for Biden includes some of the usual Democrat politicians and big party donors, along with some other names.
Like that of Jamal Abdi.
Abdi is the executive director of NIAC Action and the former policy director of the National Iranian American Council, often referred to as the Iran Lobby. NIAC Action is the lobbying arm of NIAC…
.
.
President Trump Signs Executive Order For '1776 Commission' To Help 'A Rising Generation To Understand' American History – Daily Caller
President Donald Trump signed an order Monday to establish the "1776 Commission" in an effort to reform how American schools teach history.
The commission "will work to improve understanding of the history and the principles of the founding of the United States among our Nation's rising generations," according to a press release. Trump announced the initiative in September, where he slammed The New York Times' "1619 Project," which pushes slavery to the center of America's founding.
In a tweet announcing the signed order, Trump wrote that "we will stop the radical indoctrination of our students, and restore PATRIOTIC EDUCATION to our schools!"
The president previously called the "1619 Project" – implemented in schools across the country and criticized by multiple historians – a "crusade against American history." Trump added that the project "is toxic propaganda, ideological poison that, if not removed, will dissolve the civic bonds that tie us together" and "destroy our country."…
.
.
Dementia Joe To Tiny Michigan Audience: "Barack And I Think It's A Right To Have Badakathcare" – Daily Mail
.

.
Democratic candidate Joe Biden had trouble getting his words out on Saturday during a rally in Michigan as he railed against President Trump's plans for healthcare.
Biden was on a roll as he told voters how Trump would take away their protections from pre-existing conditions and destroy the Affordable Care Act when he suddenly muttered something completely unintelligible.
'We're also going to act to protect health care. Trump and the Republicans just jammed through a Supreme Court nominee for one overwhelming reason, as Barack said, the president said, they have been trying with over 50 shots to take out Obamacare, to destroy the Affordable Care Act,' Biden started…
.
.
Laptop Of Dementia Joe's Crackhead Son Is 'National Security Nightmare' With Personal Cell Numbers For Clintons, Obama Regime Officials, More – RedState
The Daily Mail on Sunday morning (UK time) published additional details of what is contained on Hunter Biden's "National Security Nightmare" laptop, and statements from forensic experts vouching for its authenticity.
The laptop was first reported on by the New York Post, and almost immediately Twitter and Facebook worked to scrub the story from its platforms and to cast doubt upon its authenticity.
In the Daily Mail report, experts say that the material on the laptop wasn't encrypted or protected by even basic two-factor authentication, and was only secured by the password "Hunter 02." They claim the laptop contained:
Joe Biden's personal mobile number and three private email addresses as well as the names of his Secret Service agents;
Mobile numbers for former President Bill Clinton, his wife Hillary and almost every member of former President Barack Obama's cabinet…
.
.
President Trump Declares November 1st 'National Day Of Remembrance For Americans Killed By Illegal Aliens' – Breitbart
.

.
President Trump made a presidential proclamation this week to honor American citizens who have been killed by illegal aliens. In a proclamation, Trump announced that November 1 will now be known as the "National Day of Remembrance for Americans Killed by Illegal Aliens," honoring Americans whose lives were taken by foreign nationals illegally in the United States.
Trump's proclamation reads:
On this National Day of Remembrance, we pause to honor the memory of every American life so egregiously taken from us by criminal illegal aliens. As sons and daughters, mothers and fathers, brothers and sisters, and as American citizens, these precious lives are an irreplaceable piece of our national community…
.
.
Actor Sean Connery Dies At 90 – Washington Times
Sean Connery, the Scottish-born actor who first portrayed British secret agent James Bond in movies and defined the iconic character for decades to follow, has died at the age of 90, the film franchise confirmed Saturday.
Mr. Connery died in his sleep overnight while in the Bahamas, the BBC first reported. He had been "unwell for some time," his son, Jason Connery, told the British news organization. The first star to depict MI-6 agent 007 in motion pictures, Mr. Connery played the British spy in several films released as part of the series beginning with "Dr. No" in 1962.
Mr. Connery played Bond in subsequent films released during the next decade including "From Russia With Love," "Goldfinger," "Thunderball," "You Only Live Twice" and "Diamonds Are Forever."
He reprised the role for "Never Say Never Again" in 1983, and later went on to iconic roles in blockbusters outside the Bond franchise…
.
.
Dementia Joe To Iowans: "America Is Dead" – Independent Sentinel
.

.
Gloom and doom Biden has been portraying our future as one of despair and misery. He keeps saying we are facing a dark winter, but he went one step further in Iowa. He actually said, "America is dead because of COVID-19."
He's right, if he gets elected, America will be dead.
Ironically, in the full speech, he told people to keep their optimism. People are out of work because of extreme and ineffective lockdowns, and he wants more of them. He hasn't figured that out yet.
Biden said in his full speech that President Trump didn't tell us how bad it was in January. Didn't President Trump's travel ban on China give him a clue?…
.
.
DHS Secretary: Twitter's Censorship 'Endangers National Security' – Epoch Times
Acting Secretary of the Department of Homeland Security (DHS) Chad Wolf called on Twitter CEO Jack Dorsey to "commit to never again censoring content" on its platform after the big tech giant temporarily suspended the account of Acting Customs and Border Protection (CBP) Commissioner Mark Morgan.
Twitter suspended Morgan's account on Oct. 28 after he posted updates about the U.S.-Mexico border wall. The company reinstated the account 20 hours later on Oct. 29. In a letter addressed to Dorsey on Friday, Wolf said that Twitter's recent action was "disturbing" and called the company's censorship a national security threat.
"As the Department of Homeland Security and other federal agencies continue to rely on Twitter to share important information with the U.S. public, your censorship poses a threat to our security," he wrote.
The Twitter by Morgan on Oct. 28 had a video of the progress of the wall along with the message: "CBP & U.S. Army Corps of Engineers continue to build new wall every day…
.
.
Twitter Removes Border Patrol Commissioner's Pro-Wall Tweet, Then Suspends His Account – Newsweek
.

.
The acting commissioner of U.S. Customs and Border Protection (CBP) accused Twitter of removing his pro-border wall tweet and suspending his account, saying the move should "outrage every American citizen."
"They didn't lock me out, they locked you out," Mark Morgan said Thursday. "They imposed their own ideology, their own belief system to justify keeping the truth from the American people because it didn't fit their very obvious and transparent agenda."
Morgan, who has served in the position under President Donald Trump since 2019, made the comments while appearing at a press conference Thursday morning in Texas' Rio Grande Valley to commemorate the 400 miles of the border wall system that have been completed under the Trump administration…
.
.
Leftist Fraud Update: White Professor Resigns After Getting Caught Pretending To Be 'Chicana' – Daily Wire
A scholar of African American history at Furman University has resigned after an anonymous post on Medium claimed she was not Chicana, as she claimed.
Kelly Kean Sharp resigned after an anonymous writer who said he or she had "distantly known" Sharp when she was getting her doctorate at the University of California. The writer said he or she was "more than surprised to find out that [Sharp] was now describing herself as Chicana."
"This discovery led to multiple conversations and a flurry of research on the part of people who had known Kelly at UC Davis. They approached me to help publicize her fabrication and strategic use of a Chicana identity.
Though it remains unknown exactly when she took on this persona and how much she has used it professionally, many who previously knew her are quite confused. She had only ever identified as a non-Hispanic white woman as far as they knew…
.
.
Dementia Joe's Crackhead Son Has PornHub Account Used To Upload Home-Made Porn, Including With Family Member – News Punch
.

.
The Biden campaign is in crisis after it was revealed that Hunter Biden has a PornHub account where he uploads his depraved home-made pornography under a pseudonym for anybody on the internet to view.
Disturbingly, Hunter's PornHub channel also features a Biden family member with Hunter.
The Biden family wants the nation to believe that they are a normal, hard working American family – but nothing could be further from the truth.
Not only was Hunter involved in illegal and immoral activities, he documented the drug-fueled sexual encounters on film. Today we have evidence that he published and promoted these activities at the world's most popular pornographic website PornHub…
.
.
DOJ Says Forfeiture Of Missiles And Oil Seized From Iran's Revolutionary Guard Is Largest Ever – Washington Examiner
The Justice Department announced that it was filing a forfeiture complaint related to two large shipments of Iranian missiles the U.S. Navy seized that were bound for Iranian-backed militants in Yemen sent by Iran's Islamic Revolutionary Guard Corps, which has been designated a foreign terrorist group by the United States.
The agency simultaneously announced the court-approved sale of 1.1 million barrels of Iranian petroleum that the U.S. seized from four foreign-flagged oil tankers in transit to Venezuela from the IRGC in defiance of U.S. sanctions, with the U.S. intending to take the proceeds from the fuel sales and provide them to the U.S. Victims of State Sponsored Terrorism Fund.
The Justice Department called these moves "the government's largest-ever forfeitures actions for fuel and weapons shipments from Iran." U.S. Navy Central Command seized the weapons from two flagless ships in the Arabian Sea in November 2019 and February 2020…
.
.
DOJ Official: FBI Has Been Investigating Dementia Joe's Crackhead Son For Money Laundering Since 2019 – National Review
.

.
The FBI opened an investigation into Hunter Biden and associates in 2019 on suspicion of money laundering, a Justice Department official told Sinclair Broadcasting. The criminal investigation is ongoing, the DOJ official said.
The revelation comes after Tony Bobulinski, a former business partner of Hunter Biden, came forward with a trove of documents regarding the Biden family's dealings with now-defunct Chinese energy firm CEFC.
While Joe Biden has denied that he has ever spoken with Hunter regarding the latter's overseas business dealings, Bobulinski claims the former vice president is lying. Additionally, Bobulinski told Sinclair that he was interviewed by FBI agents for five hours last Friday and was listed as a "material witness" for the agency…
.
.
12 Graphs That Show Mask Mandates Do Nothing To Stop Covid-19 – The Federalist
Masks have become a political tool and a talisman. When COVID-19 hit, governments panicked and created enormous fear. The Centers for Disease Control currently estimates a COVID-19 survival rate of 99.99 percent for people younger than 50, but the damage created by the panic was too great to undo.
It is likely that some politicians eventually realized their mistake and needed a way to back-pedal without admitting their lockdowns were a policy disaster. Their solution was for people to put any old piece of cloth across their face and magically believe that it's okay to go out shopping again.
Masks are not merely a small inconvenience. They have inadvertently become a key impediment to returning to a more normal life, a desirable goal for those seeking to twist the pandemic for political and electoral purposes.
Masks dehumanize us, and ironically serve as a constant reminder that we should be afraid…
.
.
Trumponomics Update: U.S. Economy Booms In Third Quarter With 33.1% GDP Growth – PK Media
.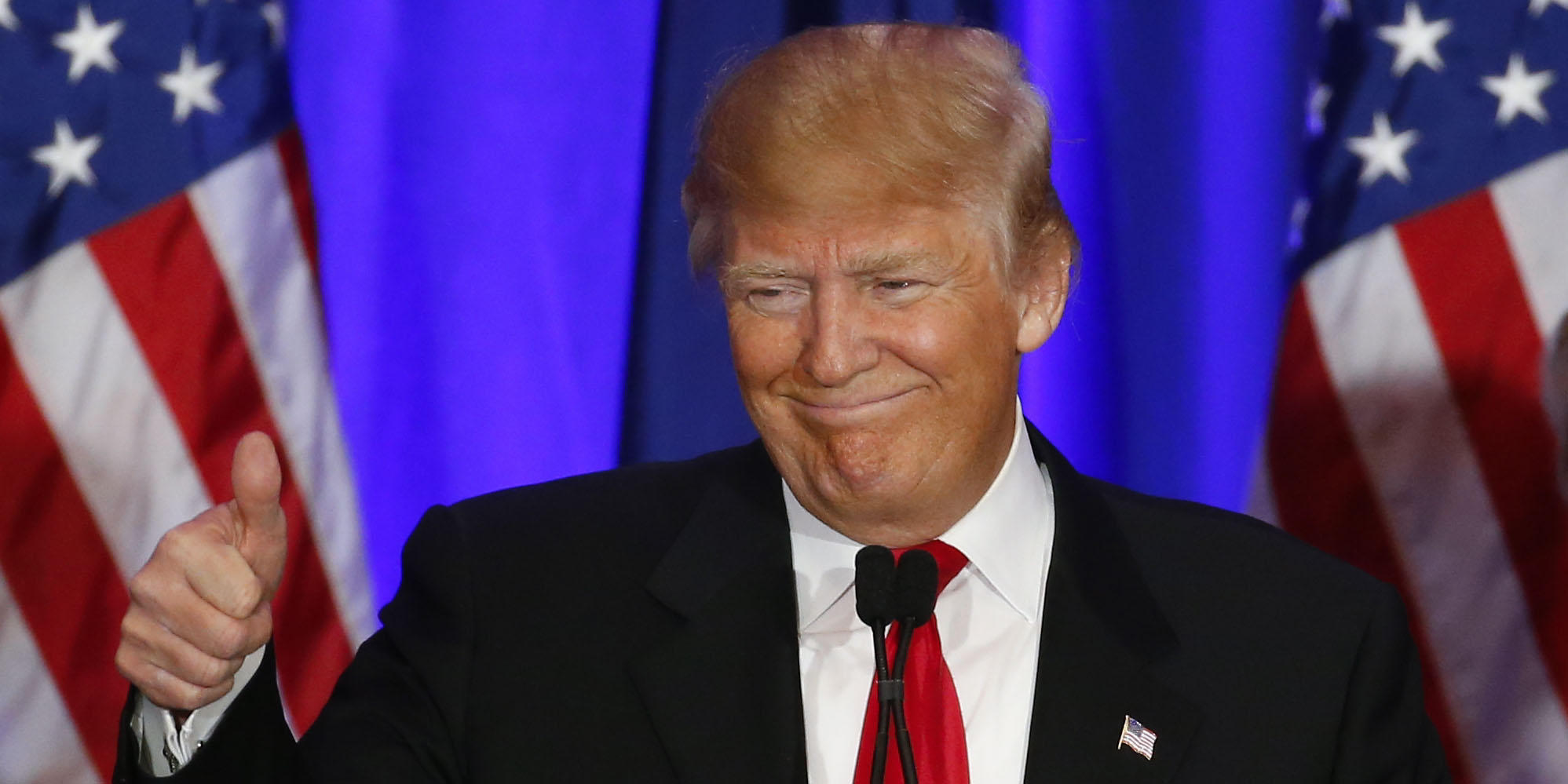 .
According to a new report from the U.S. Department of Commerce Thursday morning, the GDP grew at an annualized rate of 33.1% in the third quarter, beating estimates.
The GDP has now recovered two-thirds of what was initially lost in the recession caused by the Chinese coronavirus, which resulted in a 31.4 percent decline in GDP in the second quarter.
Q3 growth came amid a resurgence in consumer activity, which comprises 70% of GDP. Though most of the country remained in a cautious reopening, shoppers began returning to stores and the bar and restaurant industry entered the first tepid phase of resuming business despite restrictions on capacity…
.
.
Kentucky Postal Employee Faces Five Years In Prison After Admitting He Tossed Dozens Of Absentee Ballots Into A Dumpster – Daily Mail
A United States Postal Service worker has been charged for willfully obstructing the passage of mail, after he admitted to throwing more than a hundred absentee ballots in a dumpster.
DeShawn Bojgere, 30, of, Louisville, Kentucky, is believed to have discarded approximately 111 ballots from the Jefferson County Clerk's Office being mailed to voters to be filled out.
A contractor found the mail at a construction site near Tully Elementary on Galene Drive in Jeffersontown.
Images from WDRB showed the mail being collected from the dumpster.
Boigere also got rid of approximately 69 mixed class pieces of flat rate mail, 320 second class pieces of mail, and two national election campaign flyers from a political party in Florida.
An analysis of the mail revealed it was from a single route for one scheduled delivery day. All of the recovered mail was placed back in the mail stream for delivery to its intended recipients…
.
.
Top 50 Reasons Why A Biden Presidency Would Be Worse Than The Zombie Apocalypse – Don Feder
.

.
Another lockdown – Which will Kevorkian what's left of the economy.
Amnesties and other incentives for illegal immigration – Joe promised another amnesty bill in his first 100 days to satisfy the urgent need for more Democrat voters. No border wall, ICE defunded, sanctuary cities subsidized.
Back to the era of bad trade deals – Give away the store to get it done. Joe understands trade, based on his vast business experience.
Biden Care – "If you like your doctor, you can keep your doctor" – not. Six-month delays for routine tests. Why should Canadians have all the fun?
Black Lives Matter – in charge of combating white privilege and institutional racism…
.
.
Nursing Home Serial Killer Andrew Cuomo Reaped $6.2M In Campaign Cash From 347 State Vendors Who've Pocketed $7B Since 2014 – Zero Hedge
While New York congresswoman Alexandria Ocasio-Cortez and national progressives decry corporate money in politics, Governor Andrew Cuomo has embraced the highly unethical practice of soliciting campaign cash from state contractors.
Our auditors at OpenTheBooks.com found 347 state vendors that gave $6.2 million in political donations to Cuomo over a six-year period (2014-2019). Meanwhile, these companies reaped $7 billion in state payments.
These donations represented the equivalent of more than half of the current cash on hand – $11.9 million – in the governor's campaign committee as of 12/31/2019, according to disclosures.
We created an interactive map displaying by ZIP Code all of the governor's campaign contributions since 2014. Just click a pin (ZIP Code) and scroll down to see the results that render in the chart beneath the map…
.
.
Oregon Health Official Announces Covid-19 Death Toll Dressed As A Clown – Post Millennial
.

.
A senior Oregon health official donned a clown costume prior to announcing the daily death toll from coronavirus.
Claire Poche, a senior official of the Oregon Health Authority, made the announcement dressed in a red tie, polka dot shirt, bright yellow pants, and a full face of clown makeup.
"As of today, there have been 38,160 cases of COVID-19 in Oregon, with 390 new cases being reported today," announced the harlequin impersonator. "Sadly, we are also reporting three deaths today, bringing the statewide total for COVID-19-related deaths to 608," she somberly continued in heavy contrast to her attire…
.
.
James O'Keefe Gets Political Consultant To Spill The Beans On Voter Fraud Operation And Who Is Paying Her – Right Scoop
James O'Keefe has just released footage of Raquel Rodriguez spilling the beans on her entire voter fraud operation, who is paying her and how much.
Rodriguez not only talks about her 'cash' operation, but outs the people who've paid her to get them elected by getting them votes. Like state representative Liz Campos and state Senator Pete Flores:
Another candidate Rodriguez said she agreed to help is Elizabeth Campos, the Democratic hopeful for the 119th District seat in the Texas House of Representatives. "I told her: 'Are you tired of losing?' Because, she lost twice, three strikes you're out. I said: 'You've never had me on your team.' She said: 'Let's try it.'" Rodriguez said she was committed to Campos – as long as Campos understood she owed her. "And I brought her, listen to this, I brought her through the general, to the primary, and she was in a runoff and I got her out of the runoff…