.
Chinese Billionaire Dissident Leaking Crackhead Hunter's Emails Says There Will Be "10,000" More Pictures After Sex Tape – Big League Politics
A Chinese billionaire who published a tape of Hunter Biden seemingly engaging in a sex act while smoking crack cocaine on Saturday warned that more than 10,000 pictures and more videos would be released.
Wang Ding Gang is the founder of Lude Media and the Whistle Blower Movement, both of which are staunch critics of China's ruling Communist Party. He appears to have been made privy to the contents of the infamous Hunter Biden laptop, which he published on his website, gtv.org. (Warning- the contents of Hunter Biden's sex tapes are graphic.)
Gang announced that much more would be coming on his Parler account.
As a reminder, Hunter Biden was never "hacked." He legally and carelessly forfeited his laptop to the owner of a Delaware computer repair store, according to the terms of an agreement he signed with the store's owner.
There are certainly privacy implications to be considered in release of this kind of content…
.
.
In Bizarre Freudian Slip, Dementia Joe Brags About Assembling "The Most Extensive And Inclusive Voter Fraud Organization In The History Of American Politics" – Zero Hedge
.

.
Former Vice President Joe Biden suffered from either a senior moment or a Freudian slip on Saturday, when he told Pod Save America host Dan Pfeiffer – a longtime Obama aide – that his campaign has assembled the "most extensive and inclusive voter fraud organization in the history of American politics."
"What's your message to the folks who have not yet voted or do not yet have a plan to vote. And part two, for the 50 million Americans who've already voted, what can they do over the last ten days to help make sure that you're the next President of the United States?" Pfeiffer asked Biden.
Biden returned word salad at first, saying "Well, first of all, you know, uh, what really rankles, uh, my opponent is I say that, uh, the thing that bothers him most is…
.
.
Under Trump, America Became A Net Exporter Of Natural Gas And Crude Oil For The First Time In More Than Half A Century – Breitbart
The Trump administration has championed the responsible cultivation of America's plentiful energy resources, including oil and natural gas.
The president's policy positions, as such, have been geared toward expanding oil drilling and natural gas exploitation as a means to boost the country's economy, save Americans money through lower energy prices, and increase America's national security through reduced dependence on foreign oil.
Much of America's energy boom during Trump's tenure can be attributed to his stated strategy of "energy dominance." The White House's Council of Economic Advisors (CEA) 2020 report found that in 2017 the United States became a net exporter of natural gas. It was a feat not seen since 1958.
Further amplifying Trump's success in boosting America's energy boom, the United States became a net exporter of crude oil and petroleum products and will likely remain a net exporter for all of 2020 for the first time since 1949…
.
.
Pennsylvania Supreme Court Rules Mail-In Ballots Cannot Be Rejected If Name On Ballot Doesn't Match Name On Ballot Application – Fox News
.

.
The Pennsylvania Supreme Court on Friday ruled that ballots cannot be thrown out if the signature on the ballot does not match the signature on the ballot application.
The unanimous ruling was a blow to Republicans who argued mismatched signatures could lead to voter fraud and a win for Democrats who argued requiring matching signatures could lead to voter disenfranchisement.
With Election Day just 10 days away, Pennsylvania is a key battleground state. President Trump won the state by fewer than 45,000 votes in 2016.
It has been reported that about 26,500 ballots were rejected during the June primaries due to apparent signature defects…
.
.
Bernie Bro With Van Full Of Guns And Explosives Plots To Assassinate Dementia Joe; Leftist News Outlets Bury Lede, As Usual – PJ Media
Most of the time, the media doesn't outright lie to you. Yeah, every once in a while they'll blurt out a huge whopper ("Russian collusion"), but usually it's more subtle than that. They'll give you the facts, but they'll emphasize some facts over others to preserve the narrative they're selling. They'll lie by omission. They'll distract you with trivia while the real story slips by you unnoticed.
For example, did you hear about the guy they just arrested in North Carolina for plotting to kill Joe Biden? Do you think you know why he wanted to do that?
Are you sure?
Timothy Bella, WaPo:
As it was becoming clear in March that Joe Biden would be the Democratic presidential nominee, Alexander Hillel Treisman started to map out his plot to assassinate the former vice president, federal authorities say…
.
.
President Trump's Approval Among Likely Black Voters Jumps To 46% – Prime Patriot
.

.
President Donald Trump's approval among likely black voters jumped to 46 percent, according to Rasmussen Reports data posted Friday morning, less than 24 hours after the final presidential debate.
According to the tracking survey, Trump's approval jumped nine points from Thursday to Friday, going from 37 percent on Thursday to 46 percent on the morning following the presidential debate. Overall, Trump has experienced a 24 percent bump in approval among likely black voters since Monday.
During a segment on race in America, Trump hammered former Vice President Joe Biden for failing to get anything substantive done for the black community during his 47 years in politics, blasting his 1994 crime bill, specifically…
.
.
U.S. Business Activity Soars To 20-Month High In October – Morningstar
Overall business activity in the U.S. quickened its expansion pace in October, rising at the fastest rate for 20 months and business optimism improving markedly, preliminary data from IHS Markit showed Friday.
The flash reading for the U.S. Composite Output Index came in at 55.5 in October, up from the 54.3 registered in September. The reading signals the fastest increase in private sector business activity since February 2019, IHS Markit said.
The indicator is based on data from the firm's PMI surveys for manufacturing and services sectors. An index reading above 50 indicates expansion, while below 50 it signals contraction.
"The U.S. economy looks to have started the fourth quarter on a strong footing," said Chris Williamson, chief business economist at IHS Markit.
In October, both manufacturing and services sectors remained in expansion territory and all registered increases in activity compared to the previous month…
.
.
FBI Seeks Interview With Former Business Partner Of Dementia Joe's Crackhead Son – Epoch Times
.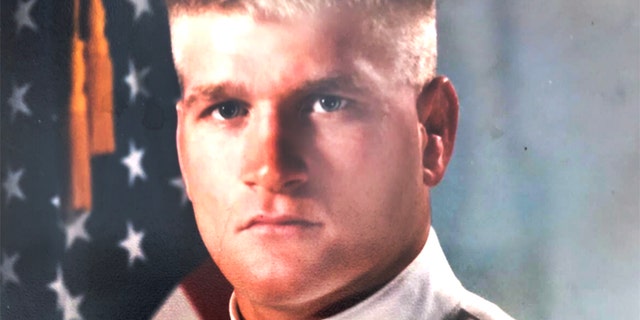 .
The FBI on Friday requested an interview with Hunter Biden's former business partner Tony Bobulinski, the Senate Homeland Security and Governmental Affairs Committee said in a statement.
Bobulinski's lawyers told the committee that besides asking for a sit-down interview, they requested copies of his phones.
Senate Homeland Security Chairman, Sen. Ron Johnson (R-Wisc.) told The Epoch Times in a statement that he is pleased investigators are taking an active interest in the case, which centers on claims that Democratic nominee Joe Biden's son, Hunter Biden, and his associates were pursuing a potentially lucrative deal with a Chinese tycoon and that the former vice president was allegedly in the loop…
.
.
Here Are 11 Of Joe Biden's Biggest Debate Lies – John Nolte
President Trump trounced Joe Biden during their final debate Thursday night in Tennessee. It wasn't even close. Biden was looking at his watch because he couldn't wait to get the hell out of the ring (I'm also told the debate took place in the middle of a Matlock marathon.) I was looking at my watch because I didn't want it to end.
A quick word on the muting the microphones.
You put boundaries around a filmmaker like Michael Cimino, you get classics like Thunderbolt and Lightfoot and the Deer Hunter. You take away those boundaries, you get Heaven's Gate. You put boundaries around a Dennis Hopper, you get a classic like Easy Rider. You take away those boundaries, you get a disaster like The Last Movie.
Trump is an artist. He needs boundaries. Threatening to mute his microphone helped him and hurt Biden. It hurt Biden because interrupting (something he did a half dozen times in the first debate before Trump ever interrupted him) is the only debate tactic Biden has…
.
.
Blockbuster Report Reveals How The Biden Crime Family Was Compromised By China – Zero Hedge
.

.
In a day when half the U.S. population remained transfixed by the ongoing revelations about the contents of Hunter Biden's "laptop from hell" and the other half was doing everything in its power to ignore the news which the socials have conveniently been desperate to censor, a far less noticed but perhaps just as important investigative report authored by the unknown Typhoon Investigations, was released by Christopher Balding, Associate Professor at Peking University HSBC School of Business Shenzhen, China and also Bloomberg contributor (which is odd considering the clear anti-Trump bias of the Bloomberg media empire) exposing Biden activities in China which "the press has simply refused to cover", and which reveals "how Biden was compromised by the Communist Party of China."…
.
.
Trump Effect: Sudan And Israel Agreed To Sign Full Normalization Deal – Jewish Press
According to an Israel Hayom Thursday morning report citing a government source, Sudan has decided to normalize relations with Israel.
According to the report, Prime Minister Benjamin Netanyahu on Wednesday rushed out of a cabinet meeting to answer a phone call regarding the new peace deal, much as he had done more than a month ago ahead of the deal with the United Arab Emirates.
The official, public announcement of the decision is expected this coming weekend or early next week, following a phone conversation between President Donald Trump and Abdel Fattah al-Burhan, chairman of the Sovereignty Council of Sudan, the country's transitional head of state.
Haaretz reporter Avi Scharf tweeted Wednesday night about a business jet that flew from Tel Aviv to Khartoum and back Wednesday morning, which was the second known direct flight between the two countries, the first one having carried an Israeli medical delegation to Sudan…
.
.
Former Business Associate Of Dementia Joe's Crackhead Son Details Insider Dealings, Corruption In Press Conference – Big League Politics
.

.
A former Naval officer and Hunter Biden business associate revealed shocking claims about Joe Biden's involvement with Biden family Chinese business dealings in a press conference before Thursday's presidential debate.
Tony Bobulinski recounted speaking with Hunter Biden about extensive Chinese business dealings during his meetings with the Vice President's son.
Bobulinski ultimately claims to have agreed with Hunter Biden to become a CEO of a company that would be called "Sinohawk." The entity was allegedly being arranged by Hunter and James Biden, the former Vice President's brother.
Bobulinski claims he was introduced to Joe Biden in 2017…
.
.
Judiciary Committee Advances Amy Coney Barrett's Supreme Court Nomination To Full Senate Vote – New York Post
The Senate Judiciary Committee voted 12-0 to confirm Judge Amy Coney Barrett to the Supreme Court despite the Democratic members of the panel boycotting the hearing. The nomination will now move to a full Senate vote on Monday.
Chairman Lindsey Graham (R-SC) said Thursday he will not allow Democrats to derail the Judiciary Committee's confirmation vote for Barrett after they made good on their threat to boycott the hearing.
"We're not going to allow them to take over the committee," Graham said in his opening statement. "They made a choice not to participate after allowing Judge Barrett four days to be questioned. That is a choice they are making, I believe it does a disservice to Judge Barrett, who deserves a vote, up or down."
President Trump hailed the vote to approve his nominee to fill the vacancy left by the death of Justice Ruth Bader Ginsburg…
.
.
President Trump Posts Full, Unedited '60 Minutes' Interview On Facebook Three Days Before CBS Air Date – Mediaite
.

.
President Donald Trump has made good on his promise to release what he called the "full, unedited preview of the vicious attempted 'takeout' interview" with 60 Minutes host Lesley Stahl.
Both President Trump and former Vice President Joe Biden sat with the CBS Sunday news program for segments to air just nine days before the election, a quadrennial tradition in recent history. 60 Minutes has released snippets from both interviews, both of which were rather anodyne in nature.
Reports surfaced earlier this week that President Trump abruptly ended his interview because he was unhappy with the style and tone of Stahl's questioning, which Trump has blasted, threatening multiple times to release his own White House version of the interview…
.
.
U.S. Weekly Jobless Claims Drop To 787,000, Coming In Well Below Estimates – Nasdaq
A report released by the Labor Department on Thursday showed a decrease in first-time claims for U.S. unemployment benefits in the week ended October 17th. The Labor Department said initial jobless claims fell to 787,000, a decrease of 55,000 from the previous week's revised level of 842,000.
Economists had expected jobless claims to drop to 860,000 from the 898,000 originally reported for the previous week.
Along with the notable downward revision to the previous week's number, the report showed initial jobless claims in the week ended October 3rd were downwardly revised to 767,000 from 845,000.
The Labor Department noted the latest release reflects actual counts for California, which has completed its pause in processing of initial claims and resumed reporting actual unemployment insurance claims data…
.
.
Report: Kamala Harris Listed As 'Key Contact' For Biden Crime Family Business Venture In China – Breitbart
.

.
Sen. Kamala Harris (D-CA) was reportedly listed as one of several "key domestic contacts" for a Chinese business venture proposed in 2017 by Hunter Biden and James Biden, the son and brother of former Vice President Joe Biden, respectively.
Fox News reported Thursday morning:
A list of "key domestic contacts" for a joint venture involving Jim and Hunter Biden and now-bankrupt CEFC China Energy Co. included former Vice President Joe Biden's current running mate Sen. Kamala Harris, among other prominent Democrats, Fox News has learned. An email exclusively obtained by Fox News, with the subject line "Phase one domestic contacts/ projects" and dated May 15, 2017…
.
.
"Smoking Gun" Email From Crackhead Hunter's Laptop Shows Burisma's Goal Was To Buy Influence Through Him And Devon Archer – RedState
On December 6, 2015, Joe Biden ordered Ukraine President Petr Poroshenko to fire Ukraine Prosecutor General Viktor Shokin, threatening to withhold $1 billion in US aid to the Poroshenko government if he did not do so.
Newly revealed evidence taken from Hunter Biden's laptop, in the form of an email dated November 2, 2015, from Vadym Pozharskyi to Devon Archer and Hunter Biden at their Rosemont Seneca Partners email addresses shows, unequivocally, that Burisma's purpose in placing them both on the Board of Directors, and hiring Blue Star Strategies, a Washington DC PR firm, in November 2015, was to influence United States and Ukrainian government policies for the benefit of Burisma and its exiled owner, Nikolay Zlochevskyi.
It was Zlochevskyi, a Ukraine oligarch, who was paying Archer and Biden a reported $83,000 a month – each – to serve on the Bursima Board.
This memorandum was referenced by Tucker Carlson the night of the NY Post story on Biden's laptop, but an image of the email only found its way online today…
.
.
Laptop Belonging To Dementia Joe's Crackhead Son Linked To FBI Money Laundering Probe – Fox News
.

.
The FBI's subpoena of a laptop and hard drive purportedly belonging to Hunter Biden came in connection with a money laundering investigation in late 2019, according to documents obtained by Fox News and verified by multiple federal law enforcement officials who reviewed them.
It is unclear, at this point, whether the investigation is ongoing or if it was directly related to Hunter Biden.
Multiple federal law enforcement officials, as well as two separate government officials, confirmed the authenticity of these documents, which were signed by FBI Special Agent Joshua Wilson. Wilson did not immediately respond to Fox News' request for comment…
.
.
Dementia Joe Supporter Arrested For Shooting At Pro-Trumpers In Pickup Truck – Big League Politics
Police have made an arrest in Kingsville, Maryland, after a Joe Biden supporter shot at Trump supporters driving a pickup truck.
The incident happened outside the Biden supporter's residence. Douglas Kuhn was putting a large "Biden for President" sign up on his property on Saturday, October 17, when drivers of a pickup truck sporting Trump flags innocuously honked their horn while driving by. That was when Kuhn shot at them, according to the Baltimore County Police Department.
Thankfully no one was killed or injured. The pickup truck did not sustain any damage either.
Douglas Kuhn is currently being held in jail without bail. He has been charged with both first- and second-degree assault.
How many times have we seen or heard stories about leftists – from Biden supporters to Antifa thugs – assaulting or shooting Trump supporters over the past four years? I stopped counting a while ago…
.
.
NASA Lands Spacecraft On Asteroid Traveling 63,000 MPH To Collect Samples – Daily Wire
.

.
A real-life "Armageddon" has finally happened. No, not the biblical last battle between good and evil before the Day of Judgment. The Hollywood version from the movie "Armageddon."
NASA's OSIRIS-REx spacecraft on Tuesday swooped down to the asteroid Bennu, named the ancient Egyptian mythological bird associated with the Sun, creation, and rebirth. It is the first time any nation has landed a spacecraft on an asteroid.
The spacecraft dodged boulders the size of buildings and hovered to collect samples from the surface for several seconds before safely backing away Tuesday evening, The Daily Mail reported.
"The meticulous descent took 4.5 hours and by 6:12 p.m. the spacecraft made touchdown…
.
.
Dementia Joe Insists Crackhead Hunter Never Profited Off Family Name; Except Former Polish President And Hunter Himself Say He Did – American Truth Today
In a Tuesday interview, former Vice President Joe Biden claimed that there was no basis "whatsoever" to claims that his son, Hunter, profited off the family name.
When asked local Wisconsin TV station WISN if there was any legitimacy to comments by Sen. Ron Johnson (R-WI) that Hunter "together with other Biden family members, profited off the Biden name," the former Vice President replied "None whatsoever," adding (without finishing the sentence) "This is the same garbage Rudy Giuliani, Trump's henchman… It's the last ditch effort in this desperate campaign to smear me and my family."
Except, Hunter admitted he profited off his family name!
"If your last name wasn't Biden, do you think you would've been asked to be on the board of Burisma?" asked ABC News' Amy Robach in an October 15, 2019 interview…