.
Dementia Joe Campaign Ad Depicts Wealthy Tech CEO And DemoNazi Donor As 'Struggling Bar Owner' – Fox News
.

.
The Biden team is under fire for releasing a TV campaign ad last week depicting a Michigan bar owner struggling to keep his business afloat during the pandemic.
What the ad fails to mention is the man is actually a wealthy tech investor who made contributions to the former vice president's campaign. He also supported Michigan Gov. Gretchen Whitmer's stay-at-home orders that kept businesses shuttered longer.
The ad, which was posted to YouTube on Thursday and aired Sunday on CBS during NFL games, features Joe Malcoun, who is listed as the "co-owner" of The Blind Pig, a once-popular bar and music venue in Ann Arbor, Mich. Malcoun blamed his business' economic downturn on President Trump's COVID-19 response…
.
.
Trump Has Had More Federal Judges Confirmed In His First Term Than Any President Since Carter – Breitbart
President Donald Trump often boasts of his accomplishments in nominating federal judges, and for good reason: at the close of his first term, he will have confirmed more judges to the federal judiciary in one term than any recent U.S. president.
As of October 5, according to the Heritage Foundation, Trump has confirmed 218 judges to Article III courts – that is, the "Supreme Court of the United States, the U.S. courts of appeals, the U.S. district courts and the U.S. Court of International Trade."
On October 26, that number will rise to 219 with the confirmation of Amy Coney Barrett to the Supreme Court.
No president in the past four decades has appointed more judges in a first term. The only one who appointed more was Jimmy Carter, who appointed 248 – but he had the advantage of an expanded federal judiciary…
.
.
Rudy Giuliani Reveals New Hunter Biden Text Message That Says He Was Sexually Inappropriate With Underage Girl – Right Scoop
.

.
Tonight Rudy Giuliani revealed on Newsmax a text message from Hunter Biden's laptop, where he was talking with his dad (Junior), explaining to him that his sister-in-law, who Rudy says had been his lover, told his therapist that he'd been sexually inappropriate with a 14-year-old girl.
After explaining the text message, Rudy then notes that this text message, or rather the allegation that he's sexually inappropriate with underage girls, is supported by numerous pictures of underage girls.
Rudy added that both he and Bernie Kerik turned the text messages over to the Delaware State Police yesterday…
.
.
British Pedophile Imprisoned For Raping Chickens To Death While His Wife Filmed It – OpIndia
In a repulsive act of bestiality, a 37-year-old man named Rehan Baig was convicted for raping his pet chickens while his wife filmed the depraved act.
The Bradford Crown Court in the UK, while sentencing the convict to three-year imprisonment, described Baig as "depraved, despicable and perverted" for executing an act which "would make any right-thinking member of a society sick to their stomach".
The court had spared Rehan Baig's wife Haleema Baig, from jail term though she admitted in the court to aiding and abetting the cruel act of her husband. The court let her go after it learnt that the woman had suffered abuse at the hands of her husband Rehan Baig. She has, instead, been handed a six-month suspended sentence.
Baig had allegedly abused the chicken in the basement of the house, which he shared with his wife Haleema. The 38-year-old woman, who allegedly captured the act, also featured in footage of the abuse…
.
.
Photohraph Reveals Dementia Joe Met Kazalhstan Oligarch Who Was Crackhead Hunter's 'Business Partner' – The Sun
.

.
A newly emerged photo reportedly shows that Joe Biden met Kazakhstan oligarch Kenes Rakishev – who is said to be Hunter Biden's "business partner." KIAR, or the Kazhakhstani Initiative on Asset Recovery, published the photo on its anticorruption website in November 2019, although it's not clear when the picture was taken.
t reportedly shows Biden, Hunter, the Prime Minister of Kazakhstan Karim Massimov, and Kenes Rakishev, a junior partner of Timur Kulibayev. DailyMail.com reported on Friday that when Biden was vice president, Hunter worked as a go-between between for Rakishev from 2012 until 2014.
The news outlet said they obtained emails from "anti-corruption campaigners" in Kazakhstan showing that Hunter made contact with Rakishev…
.
.
Biden Campaigns Funneled Over $70,000 To Crackhead Hunter, Nearly $150,000 To Entire Family – National Pulse
These unearthed numbers come on the heels of a panoply of email threads and documents exposing Hunter Biden's routine leveraging of his father's name to ink lucrative lobbying and consulting contracts, often with foreign governments including the Chinese Communist Party.
The sizable sum sent to Biden family members throughout the former Veep's Senate campaigns came from donations.
For example, Joe Biden's Political Action Committee (PAC) "Unite Our States" paid $64,700.07 from 2005 to 2008 to the Oldaker, Biden, and Belair law firm, where Hunter Biden served as a founding partner.
And Biden's principal campaign committee, Citizens for Biden, also sent $9,104.00 to the Hunter Biden-led Oldaker, Biden, and Belair law firm between 2007 and 2008. But Hunter Biden is not the only Biden family member to have benefited financially…
.
.
Federal Court Reinstates Absentee Ballot Verification Rule In Texas – PJ Media
.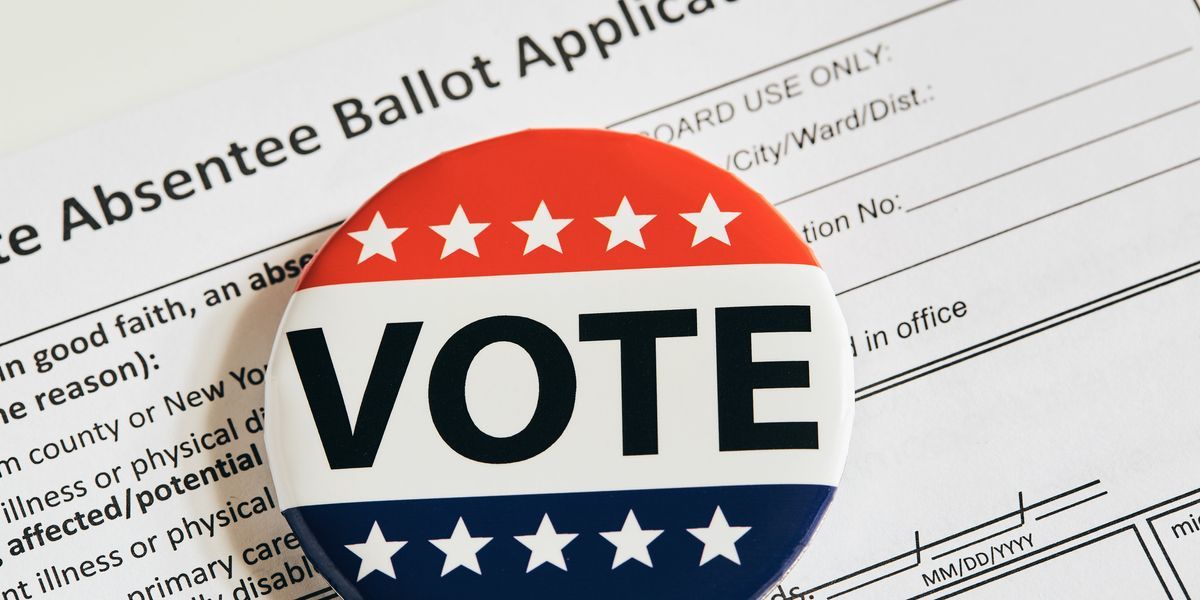 .
The Fifth Circuit Court of Appeals reinstated Texas voting rules that require signatures on absentee ballots to be verified. The law requires that signatures on the returned ballot match the signature on the initial absentee ballot application. If there's still a question of the signature's validity, the clerk can compare it to the voter's signature already on file.
Judge Jerry E. Smith wrote in the court's opinion "Because Texas's strong interest in safeguarding the integrity of its elections from voter fraud far outweighs any burden the state's voting procedures place on the right to vote, we stay the injunction pending appeal."
Fox News:
In a Monday order, the court blocked a U.S. District Court injunction…
.
.
Remember The Time Crackhead Hunter Got A Six-Figure Yearly Retainer From A Credit Card Company While Dementia Joe Worked On Major Credit Card Legislation? – Right Scoop
Back in 2008, the New York Times wrote an interesting article on Joe Biden during his vetting to be the Vice Presidential pick for Senator Obama. The article was about Hunter Biden getting a huge yearly payment from a credit card company while his father, then Sen. Joe Biden, worked on legislation that would make it more difficult for people to dump their credit card debt when they filed for bankruptcy.
Here's more from the 2008 NY Times article:
During the years that Senator Joseph R. Biden Jr. was helping the credit card industry win passage of a law making it harder for consumers to file for bankruptcy protection, his son had a consulting agreement that lasted five years with one of the largest companies pushing for the changes, aides to Senator Barack Obama's presidential campaign acknowledged Sunday. Mr. Biden's son, Hunter, received consulting fees from the MBNA Corporation from 2001 to 2005 for work on online banking issues. Aides to Mr. Obama…
.
.
Leftist-Run Debate Commission Will Mute Mics During Final Trump/Biden Showdown – New York Post
.

.
The Commission on Presidential Debates has decided to mute microphones to allow each candidate the opportunity for uninterrupted remarks during this week's final forum.
The mute button will be featured at the start of each 15-minute segment during opening comments, according to the commission. After that time, both mics will be turned on without a mute option to enable debate.
The rule change follows the first debate between President Trump and former Vice President Joe Biden, which descended into a frequently interrupted shouting match.
Thursday's debate in Nashville had originally been planned as the third between Trump and Biden….
.
.
DOJ Files Long-Awaited Antitrust Suit Against Google – Breitbart
The Justice Department has filed its long-awaited antitrust lawsuit against Google, alleging that the Big Tech Masters of the Universe engaged in anticompetitive practices to preserve its monopoly power and crush competitors to its search and advertising businesses. The Wall Street Journal first broke the story on Tuesday morning that the lawsuit would finally be filed.
According to a report by Reuters, the DOJ has filed its hotly-anticipated antitrust lawsuit against Google. 11 states also joined the DOJ action against the internet giant.
Reuters writes:
The U.S. Justice Department and 11 states filed an antitrust lawsuit against Alphabet Inc's Google on Tuesday for allegedly breaking the law in using its market power to fend off rivals. The lawsuit marks the biggest antitrust case in a generation, comparable to the lawsuit against Microsoft Corp filed in 1998 and the 1974 case against AT&T which led to the breakup of the Bell System…
.
.
Google Engineer Admits To Company's Political Censorship, Election Interference In New Project Veritas Sting Video – Big League Politics
.

.
A Google engineer admits that the tech monopoly is favoring Democrats and seeking to harm President Donald Trump's electoral prospects in a new sting video released by Project Veritas on Monday.
Ritesh Lakhar, a Technical Program Manager for the California search engine company, admits that Google is seeking to "play God" by controlling the free flow of political information through its platforms.
He openly admits that Google is clamping down on conservative content that is amenable to the electoral prospects of Donald Trump, while seeking to promote Joe Biden. It's no mere coincidence that the first search results for 'Donald Trump' come back with negative results, according to Lakhar…
.
.
DemoNazi Dipshit Chucky Schumer Tries To Force Senate Out Of Session In Midnight Vote, Fails Miserably – Daily Wire
Senate Minority Leader Chuck Schumer (D-NY) tried and failed to vote the Senate out of session Monday night, as the GOP reversed his last-ditch effort to derail judge Amy Coney Barrett's nomination to the Supreme Court.
Late Monday, Schumer announced that he would hold an emergency, near-midnight vote to send the Senate out of session until after the presidential election, effectively ending all votes before November, preventing the Senate Judiciary Committee from electing to send Barrett's nomination to the Senate floor, and blocking the GOP from seating Barrett on the Supreme Court before the presidential election.
Schumer touted the effort on social media.
"I am forcing a vote tonight to adjourn the Senate until after the November election," he tweeted. "The GOP in the middle of a national election is using an illegitimate process to jam through a Supreme Court nominee to rip away health care from millions…
.
.
New Yorker Suspends Jeffrey Toobin For Masturbating On Zoom Call – Vice
.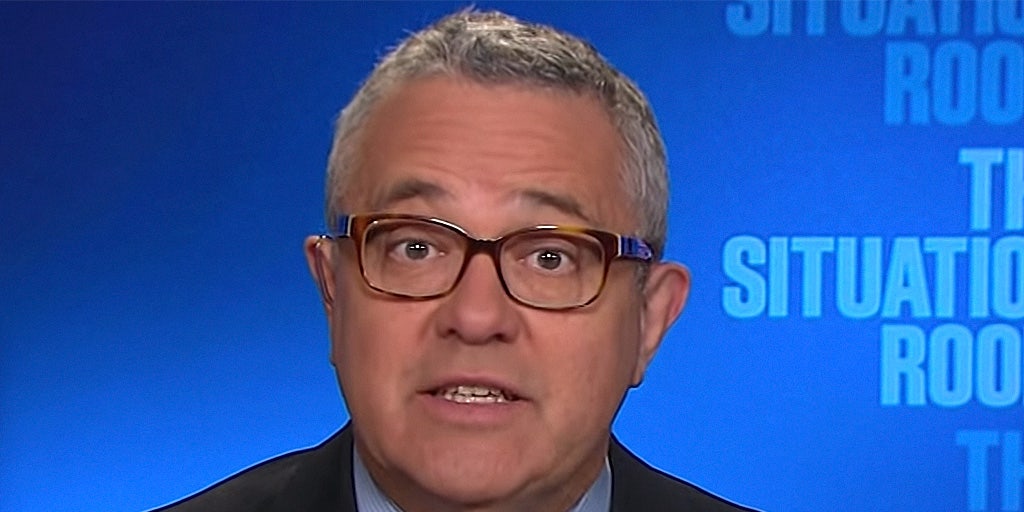 .
The New Yorker has suspended reporter Jeffrey Toobin for masturbating on a Zoom video chat between members of the New Yorker and WNYC radio last week. Toobin says he did not realize his video was on.
"I made an embarrassingly stupid mistake, believing I was off-camera. I apologize to my wife, family, friends and co-workers," Toobin told Motherboard. "I believed I was not visible on Zoom. I thought no one on the Zoom call could see me. I thought I had muted the Zoom video," he added.
Two people who were on the call told VICE separately that the call was an election simulation featuring many of the New Yorker's biggest stars…
.
.
The Real Pandemic: Mass Munchausen's Syndrome By Proxy – Craig Pirrong
It's more than fair to say that we are experiencing a pandemic, but not the one you hear about ad nauseum. No, the pandemic is not a virus, it is a pandemic outbreak of Munchausen's Syndrome by Proxy which focuses its obsessions on the virus.
Munchausen's Syndrome by Proxy is a mental illness in which the sufferer fantasizes that others – usually people in their charge, such as children – are suffering from serious illness and require drastic medical intervention.
Observe what has happened over the last 7 months, and what if anything is increasing in intensity today. The obsession with Covid-19. The monomaniacal focus on "cases" (usually the result of hypersensitive tests prone to false positives), with the belief that people who test positive are sick, and huge numbers of those who become sick will die.
Given the actual experience over the last several months, these beliefs are wildly exaggerated – imaginary, fantasized illnesses, with fantasized severity, just the kind of thing that a sufferer of MSbP does…
.
.
Protesters Fill Casket Outside Brooiklyn Nursing Home With Thousands Of Copies Of Governor Cuomo's Coronavirus Book – Washington Examiner
.

.
Dozens of protesters filled a casket placed outside of a Brooklyn nursing home with thousands of copies of New York Gov. Andrew Cuomo's new book on the coronavirus.
About 6,500 copies of American Crisis: Leadership Lessons from the COVID-19 Pandemic filled the silver casket, representing the number of coronavirus deaths in nursing homes reported in the state. Protesters said the figure is likely higher, however, and are demanding answers, according to the New York Post.
"My mother-in-law got COVID in an elder-care facility but died in a hospital, [so] her number does not count'' in New York's nursing home total on deaths, said Fox News's Janice Dean. "At the very beginning, I wouldn't have blamed anyone,'' Dean said…
.
.
Rapper Who Bragged About Unemployment Fraud In Music Video Arrested For Alleged Unemployment Fraud – Daily Wire
A Los Angeles-based rapper who dropped a music video in which he bragged about getting rich off jobless benefits has been arrested for allegedly applying for $1.2 million in a fraudulent scheme that targeted a federal pandemic assistance program.
According to the DOJ's Central District for California, Fontrell Antonio Baines, 31, also known as the rapper Nuke Bizzle, was arrested last Friday and accused of using the Pandemic Unemployment Assistance Program to apply for benefits designed for contract workers or self-employed workers.
An affidavit filed with a criminal complaint also alleges that Baines rapped about getting rich off "EDD" – seemingly a reference to the Employment Development Department, which is tasked with distributing pre-loaded debit cards with unemployment benefits.
In a September music video, titled "EDD," Baines and another individual rapped about receiving a sudden influx of cash, and can be seen dancing with $100 bills…
.
.
Arizona Trump Parade Stretches 30 Miles Across Phoenix Area – Big League Politics
.

.
Supporters of President Donald Trump organized a vehicular 'parade' in support of the President in the Phoenix, Arizona metro area on Sunday, with some accounts of the event describing it as stretching 30 miles across Phoenix highways and containing 1500 vehicles. The formation was organized by a group called Patriots for Arizona.
Supporters of President Trump displayed American flags, pro-Trump imagery, and other banners demonstrating their support for Donald Trump. Congresswoman Debbie Lesko, who represents Arizona's 8th District in the House of Representatives, documented the size of the pro-Trump parade on Phoenix's I-17 highway.
Even liberals in the state admitted forlornly that the parade was striking in magnitude…
.
.
Scotland Approves Second Trump Golf Course, Despite Afforts By Enviro-Nazi Assclowns To Stop It – Breitbart
Authorities in Scotland have approved plans by President Donald Trump's family business to build a second golf course in Aberdeenshire, despite campaigning from environmental activists.
The Aberdeen council published documents Friday showing it gave full planning permission for the development, subject to some conditions such as measures to minimize the flooding risk at the site, located on Scotland's north-east coast.
The 18-hole golf course, to be named MacLeod after Trump's mother, Mary Anne MacLeod, would be built next to the original Trump International golf resort on his Menie Estate, north of Aberdeen, which opened in 2012.
Local district officials had already approved the plan for the second course in September. Friday's decision came from the larger Aberdeen council and is expected to be final.
Environmentalists have criticized the first Menie golf course…
.
.
Business Partner Of Dementia Joe's Crackhead Son Confirms Authenticity Of Email About Deal With Chinese Company – Daily Caller
.

.
One of the recipients on an email chain with Hunter Biden that was published earlier this week has authenticated the document, Fox News reported.
The email in question, which is dated March 13, 2017, purportedly shows a business partner of Biden's discussing "remuneration packages" for participants in a deal involving CEFC China Energy, a Chinese energy company that was owned at the time by Ye Jianming.
The New York Post published portions of the email on Thursday as part of a series of stories based on documents purportedly from Biden's laptop. Some Democrats have questioned the authenticity of emails published by the Post. But according to Fox News, a person copied on the March 13, 2017, email confirmed that the published document is authentic…
.
.
Fear And Loathing In The Biden Crime Family – Howie Carr
"I have no response."
That was Dementia Joe Biden's response Friday when he was finally asked about the devastating expose of his son Hunter's emails and so much more.
Those revelations included the crack-addled Hunter whining to one of his daughters that he has to pay 50% of all the cash he collects to "Pop," and that as part of a shady Chinese deal, the so-called "remuneration package" would include "10 held by H for the Big Guy."
"I have no response," the Big Guy told a CBS reporter. "It's another smear campaign, right up your alley."
But he didn't deny it. Biden – or more precisely, his keepers – haven't disputed the veracity of the Biden Crime Family documents, or that they are from Hunter's laptop. They were obtained legally, after an "inebriated" Hunter abandoned the computer at a repair shop, according to the New York Post…
.
.
Dementia Joe Lies About Being Endorsed By Boilermakers Union – Epoch Times
.

.
Democratic presidential candidate Joe Biden has falsely claimed that the boilermakers union endorsed him for the November election. The former vice president said that the boilermakers are overwhelmingly endorsing him during a town hall with ABC News when he was pressed to clarify his stance on fracking.
"I'm telling [you] the boilermakers overwhelmingly endorse me, OK, so the boilermakers union has endorsed me because I sat down with them and went into great detail earlier to show their leadership exactly what I would do," he said.
However, the boilermakers union said they haven't endorsed any presidential candidate for the 2020 election…