.
Pennsylvania Rejects Over 300,000 'Duplicate' Mail-In Ballot Applications As Confused Voters Flood Election Offices With Calls – RT
Hundreds of thousands of mail-in ballot applications have been scrapped by Pennsylvania election officials, with countless voters filing duplicate requests unwittingly thanks to a confusing and opaque system, ProPublica reported.
The majority of the 372,000 denied ballot requests, some 90 percent, were rejected as duplicates after voters mistakenly submitted repeat applications. Many did so unaware they had already agreed to be sent a ballot by mail during the state's June 2 primary, as ballots for the prior race allowed voters to check a box to automatically receive a ballot for the general election as well. Ultimately, one in five applications have been turned down.
"Some voters may have forgotten that they opted to be put on the annual mail ballot list when they applied for a ballot for the June primary," the Pennsylvania Department of State said.
Vague and misleading information on the state's official ballot-tracking website has also led voters astray…
.
.
Business Partner Of Dementia Joe's Crackhead Son Flips From Prison, Releases Emails Detailing China Infuence-Peddling Operation – Zero Hedge
.

.
Emails from a former business associate of Hunter Biden's inner-circle who's serving time in prison for a 2016 investment scheme reveal that Hunter and his colleagues used their access to the Obama administration to peddle influence to potential Chinese clients and investors – including securing a private, off-the-books meeting with the former Vice President.
The emails, given to investigative journalist Peter Schweizer by former Biden associate Bevan Cooney and published by Breitbart also reveal that in 2011, the younger Biden and his business associates discussed strengthening relations with "China Inc." as part of a "new push on soft diplomacy for the Chinese."
As Breitbart notes, these emails are completely unconnected to the Hunter Biden emails released by the New York Post…
.
.
Border Patrol Arrests Almost 300 Illegal Aliens In 24 Hours In Laredo, Texas – Big League Politics
Customs and Border Patrol have reported arresting almost 300 illegal aliens in the area of Laredo Texas in one day this week, taking several groups of smuggled aliens into custody over 24 hours on Wednesday.
The south Texas city has emerged as a hub for human and drug smuggling after the coronavirus, becoming a target for smuggling operations after illegal transit was ground to a halt during the first months of the pandemic.
Four separate busts resulted in groups of unlawful aliens being taken into custody, with CBP arresting groups of 123, 13, 84, and 74 over an 18-hour period. The first two groups were discovered hiding in unsanitary conditions at a stash house in the city, and the latter appear to have been smuggled into the country in refrigerated trailers.
Authorities believe that the aliens paid criminal smugglers $5,000 each to be brought into the United States…
.
.
RNC Files FEC Complaint Against Twitter Over Censoring Of Washington Post's Biden Exposé – New York Post
.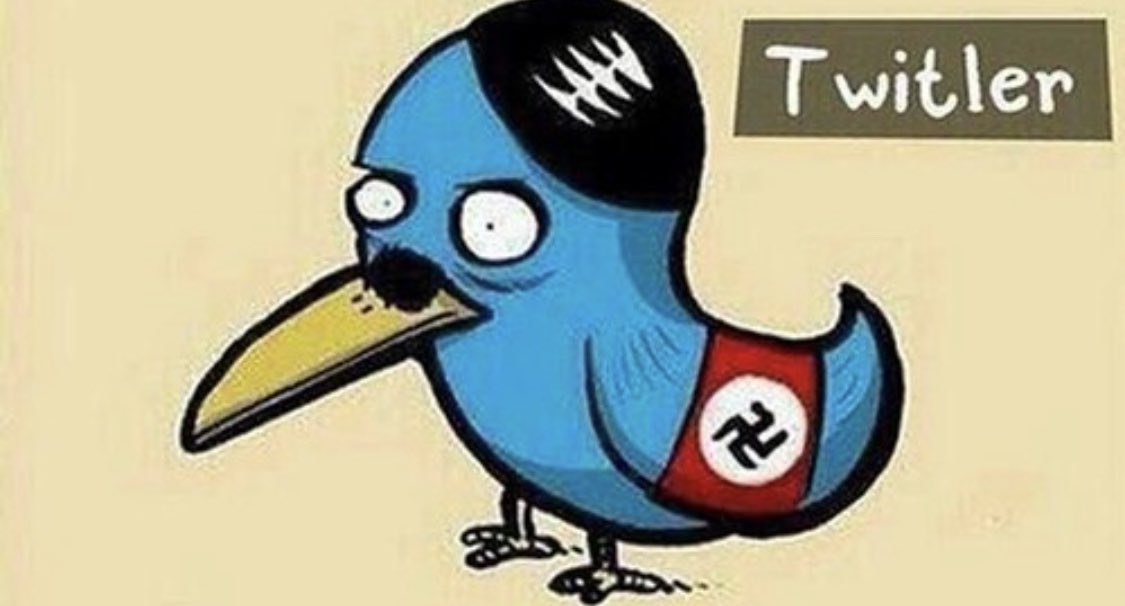 .
The Republican National Committee lodged a complaint with the Federal Election Commission on Friday, claiming that Twitter's unprecedented censoring of The Post's Hunter Biden exposé amounted to a "illegal corporate in-kind political contribution" to Joe Biden's campaign.
The complaint accuses the Silicon Valley giant of being "a partisan actor, run by partisan Democrats" after it blocked users from sharing a link to The Post's reporting – even locking of users who shared the article, including The Post, White House press secretary Kayleigh McEnany, Republicans on the House Judiciary Committee, and the Trump campaign.
"Respondent is engaged in arguably the most brazen and unprecedented act of media suppression in this country's history…
.
.
Religion Of Peace Update: Teacher Decapitated In Paris Suburb After Showing Cartoons Of Muhammad In Class – Western Standard
French anti-terror police are investigating after a man beheaded a teacher after apparently showing their students controversial Danish cartoons of the Prophet Muhammad. Responding police shot the attacker dead a short distance from the school in a Paris suburb about 5 p.m. local time.
Witnesses heard the attacker shout "Allahu Akbar", or God is greater, Reuters said. When police shouted at him to give himself up, he is said to have threatened them. The officers shot him and he died a short time later, said the BBC.
Le Parisien newspaper said the victim was "horribly mutilated" and the attacker was the parent of a student, but this has not been confirmed by police.
Education Minister Jean-Michel Blanquer tweeted the killing of a teacher was an attack on the French Republic, the BBC reported. He said his thoughts were with the victim and his family, and unity and firmness were the only responses to "Islamist terrorism"…
.
.
Postal Worker Fired, May Face Federal Charges After 112 Absentee Ballots Found In Kentucky Dumpster – Post Millennial
.

.
After mail-in ballots were found discarded in a dumpster in Kentucky, a U.S. postal worker was fired for the infraction and may face federal charges. Among the discarded postal items were 112 absentee ballots, and political advertisements, according to local news.
"I will point out that the vast majority of the Postal Service's 630,000 employees are hard-working," said Special Agent Scott Balfour, from the US Postal Service Office of Inspector General, "trustworthy individuals who work around the clock to deliver the nation's mail, and incidents of this nature are exceedingly rare when put into that context."
Balfour stated in a release that agents had identified the worker, and that their employment had been terminated…
.
.
ICE Arrests 170 Criminal Aliens In Denver, DC, Philadelphia And Seattle – Washington Examiner
Immigration and Customs Enforcement arrested more than 170 illegal immigrants in a nationwide operation this month that targeted people with criminal histories living in jurisdictions considered sanctuary cities.
ICE officers took into custody dozens of people in Baltimore, Denver, New York City, Philadelphia, Seattle, and Washington, D.C., places that it said local policies prevent police from turning over illegal immigrants already in custody to federal authorities.
Department of Homeland Security officials announced the results of Operation Rise's phase two to reporters in Philadelphia Friday, noting that more than 80% of the 170 people arrested had criminal convictions or pending criminal charges at the time of arrest and were released from jail despite ICE's requests that they be turned over to face deportation proceedings for being in the United States illegally.
"Phase two of this operation was much more expansive and focused on the jurisdictions of Philadelphia, Denver, Seattle, New York, Washington, D.C., and Baltimore…
.
.
Dementia Joe Endorses Transgender Activism For 8-Year-Old Children – PJ Media
.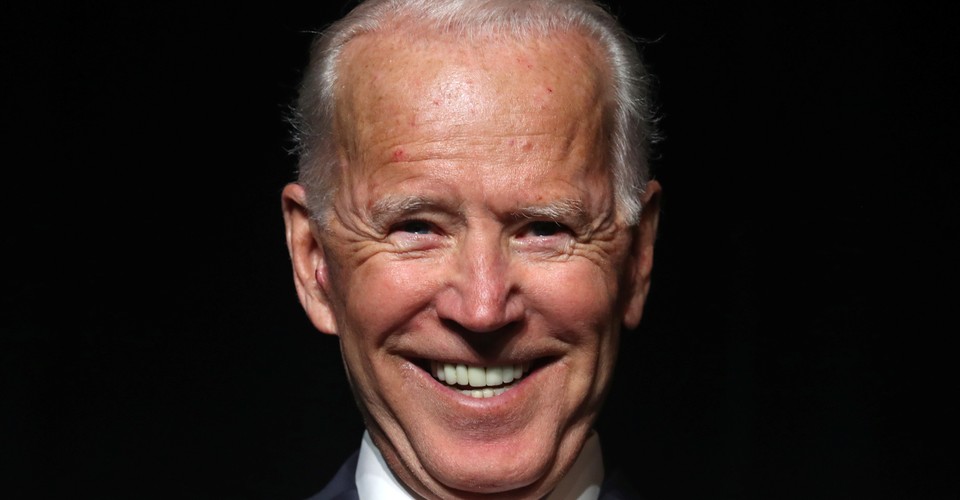 .
During the ABC News town hall on Thursday, Democratic nominee Joe Biden explicitly endorsed transgender identity and activism for children as young as 8 years old.
He suggested that he would force schools, homeless shelters, and other institutions to let biological boys into girls' restrooms, changing rooms, other facilities, and sports in the name of fighting "discrimination."
Mieke Haeck, who introduced herself as the "proud mom of two girls, eight and ten, my youngest daughter is transgender," asked Biden how he would reverse President Donald Trump's "dangerous and discriminatory agenda" on transgender issues. She framed Trump's policy moves – which involve rightly referring to people by their biological sex over their ostensible gender identity – as attacks on transgender people…
.
.
Leftist Hellhole Update: At Least 118 Officers Left Seattle Police Department In 2020 – Daily Wire
According to Jason Rantz of KTTH, at least 118 Seattle police officers have left the police department in 2020, with 39 of them leaving in September.
Rantz pointed out, "The typical number for that month is between 5 and 7," adding, "The mass exodus of officers started in May with 10 separations, followed by 16 in June, 10 in July and 14 in August… The majority of the resignations and retirements were patrol officers."
Seattle Police Officer Guild President Mike Solan told Rantz, "Your 911 call for help will go unanswered for a significant amount of time." He added "This is fixable if our elected leaders start supporting police, instead of pandering to a large activist crowd that's dividing us when we need unity. False narratives about good people doing policing, pushed by the defund movement, is making our public safety efforts devolve further."
City documents acknowledged that the median priority 1 response times, which are dangerous crimes that demand an immediate response, were a torpid nine minutes in the North Precinct from July through September…
.
.
Air Force Boasts New Hypersonic Missile Will Hit 1,000 Mile Target In Under 12 Minutes – Zero Hedge
.

.
The U.S. Air Force is moving forward with a new hypersonic missile that it says can strike a target 1,000 miles away in under 12 minutes, reported Air Force Magazine (AFM). Such a bold claim would mean the hypersonic missile would need to fly between 5,000 and 6,000 mph, or roughly between Mach 6.5 and Mach 8, to strike a target at that distance.
Air Force Major General Andrew Gebara, Air Force Global Strike Command's Director of Strategic Plans, Programs, and Requirements, recently told AFM that Lockheed Martin's AGM-183A air-launched rapid-response weapon, also known as ARRW, is "amazing."
The hypersonic missile is powered by a solid-fuel rocket booster with an unpowered boost-glide vehicle…
.
.
CSPAN Suspends Debate Moderator (aka Biden Toady) Steve Scully After He Admits To Lying About Scaramucci Twitter "Hack" – Big League Politics
CSPAN journalist Steve Scully has been suspended by the network after admitting to lying about a supposed "hack" of his Twitter account. Scully, who had been slated to moderate the since-cancelled second presidential debate, had accidentally tweeted what was meant to be a direct message to anti-Trump hack Anthony Scaramucci.
Scully had been coordinating with Scaramucci about responding to President Trump's criticism of the Commission on Presidential Debates, which commissioned establishment liberal Chris Wallace to moderate the first debate against Trump.
CSPAN announced that Scully would be suspended indefinitely from the network for the hacked account lie. Reports emerged suggesting that both the FBI and Twitter began investigating the purported hack after Scully made the false claim.
It's entirely possible that a brief investigation would have left Scully caught red-handed, forced to explain his dishonest remark to CSPAN as well as federal law enforcement…
.
.
Trump's NBC Town Hall Turns Into Debate With Moderator, And Trump Wins – Dan Gainor
.

.
Some news events live up to their billing. The NBC town hall with President Trump Thursday night lived down to it.
"Today" show anchor Savannah Guthrie was supposed to be the moderator at an event where the president would take questions from citizens in the audience. Instead, she hogged the time and peppered Trump with numerous questions about his personal health that few Americans could answer as specifically as she demanded.
It wasn't a town hall, it was a debate. Except instead of Trump debating Democratic presidential nominee Joe Biden, as originally planned, Trump had to debate Guthrie. And the winner of the debate, hands down, was Trump…
.
.
A Tale Of Two Covid Economies: Red State Recovery, Blue State Recession – Carrie Sheffield
As Democratic candidates across the nation harp on the economic devastation they attribute to the Trump administration's mishandled COVID response, a closer look at state by state unemployment data reveals something far different: a tale of two economies on starkly divergent paths out of crushing shutdown economics.
In "red" states, economic recovery is in full roar. "Blue" states, meanwhile, lag far behind, still staggering under unemployment levels associated with the deepest recessions.
Suspended somewhere between these two poles are politically mixed "purple" states muddling through with fittingly middling unemployment numbers.
Just the News reviewed U.S. Bureau of Labor Statistics unemployment data by state for August (the latest data available). The national unemployment rate – which now stands at 7.9% – was 8.4% in August. However, the economic pain represented by that number was not spread evenly across red, blue and purple states – far from it…
.
.
Senate Judiciary Committee To Subpoena Jack Dorsey After Twitter Suspends Trump Campaign, House GOP Accounts Over Biden Scandal – Zero Hedge
.

.
Senators Lindsey Graham and Ted Cruz have reportedly confirmed that the Senate Judiciary Committee will vote on Tuesday to issue a subpoena of Twitter's Jack Dorsey.
As a reminder, here is Dorsey in 2018, testifying to Congress (emphasis ours):
Thank you Chairman Walden, Ranking Member Pallone, and the committee, for the opportunity to speak on behalf of Twitter to the American people. I look forward to our conversation about our commitment to impartiality, transparency, and accountability. If it's okay with all of you, I'd like to read you something I personally wrote as I thought about these issues. I'll also tweet it out now…
.
.
The Coronavirus Experts Were Wrong, Now They Need Scapegoats – Daniel Greenfield
The problem isn't just the China Virus. It's that we adopted the China Model to fight it.
Public health experts adopted China's draconian lockdowns without knowing how well they really worked and in a country that, fortunately, lacks the power to truly enforce them.
China's deceptiveness and lack of transparency meant that we did not know how well anything that the Communist dictatorship did to battle the virus that it spawned actually worked. Despite that, our public health experts, and those of most free countries, adopted the China Model.
We don't know how well the China Model worked for the People's Republic of China, but it failed in every free country that tried it. Lockdowns eventually gave way to reopenings and new waves of infection. This was always going to happen because not even the more socialist European countries have the police state or the compliant populations of a Communist dictatorship…
.
.
North Carolina Absentee Ballots Must Have Witness Signatures, Judge Rules – Epoch Times
.

.
A federal judge on Oct. 14 ruled that absentee ballots in the crucial battleground state of North Carolina are required to have a witness signature. District Judge William Osteen in Greensboro on Wednesday issued an injunction essentially prohibiting voters in the state from be able to "fix" an absentee ballot they had already sent in if it didn't have witness signature.
Osteen was reversing a Sept. 22 directive by North Carolina officials that had made it possible for state voters to return an affidavit verifying that the absentee ballot without a witness signature had been signed by them, and not somebody else.
The judge said September's directive, that would have allowed a voter to cast a ballot with no witness, conflicts with a ruling he issued in August…
.
.
Computer Repairman Who Exposed Biden Emails Says FBI Told Him To Stay Quiet – Big League Politics
The Delaware computer repair man who revealed Hunter and Joe Biden's email dealings with a Burisma executive told reporters that the FBI had asked him to stay quiet about his acquisition of Hunter Biden's laptop after they recovered the device through federal subpoena.
John Paul Mac Isaac owns a Delaware Mac computer repair store. He came into possession of Hunter Biden's water-damaged laptop in 2019.
When the younger Biden never returned to his store to pay for the repairs Isaac carried out on the device, the Mac legally became the property of Isaac under the terms of the repair agreement with Biden – contrary to false information from Twitter and establishment liberals who claim that the laptop's contents were "hacked."
Hunter Biden's laptop contained information and emails that detailed what appear to be meetings between Joe Biden, Hunter Biden and a senior Burisma advisor named Vadym Pozharskyi…
.
.
'Smoking Gun Email' Shows Dementia Joe Did Meet With Son Hunter's Crooked Ukraine Partners – Breitbart
.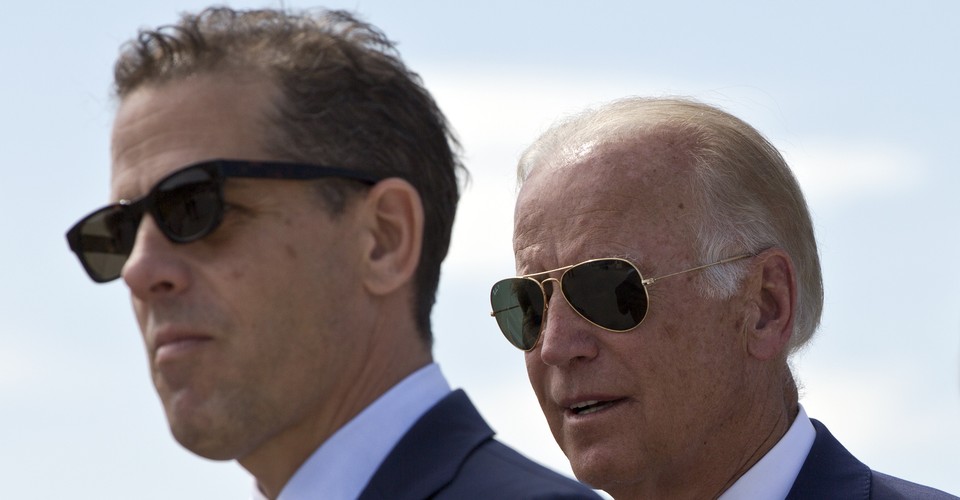 .
A "smoking gun email" obtained by the New York Post shows Joe Biden lied when he said he's "never spoken to my son about his overseas business dealings." According to an email dated April 17, 2015, Biden, who was then the sitting vice president, met in person with Vadym Pozharskyi, an adviser to the board of Burisma.
Bursima is the sketchy Ukrainian energy company that put Hunter Biden on its board and paid him a reported $50,000 a month – a month! – even though Hunter has no known energy sector experience and doesn't speak any of the languages spoken in that country.
The date of the email is important. The meeting between Pozharskyi and the then-vice president would have taken place eight months before Biden threatened to withhold U.S. aid from Ukraine unless the country agreed to fire a prosecutor who was looking into Burisma…
.
.
CDC First Said Not To Wear Masks, Then To Wear Masks, Then Masks Were Better Than Vaccines, Now New Evidence Shows Masks Are Ineffective – Gateway Punfit
Six months ago Dr. Robert Redfield told the House Foreign Affairs Subcommittee that healthy people should not wear face masks.
Dr. Redfield even tweeted about it.
Dr. Robert R. Redfield @CDCDirector CDC does not currently recommend the use of facemasks to help prevent novel #coronavirus. #2019nCoV is not spreading in communities in the US. Take everyday preventive actions to help slow the spread of respiratory illness. https://cdc.gov/coronavirus/20…
But like so much else coming from the completely ridiculous US medical elites they changed their mind a few weeks later.
A few weeks ago, Dr. Robert Redfield told the Senate Appropriations Committee that masks offer better protection from the COVID-19 China virus than a vaccine…
.
.
Gaffes Pile Up As Dementia Joe Forgets 'Mormon' Romney's Name, Says He's Running For Senate… Again – Washington Times
.

.
Former Vice President Joseph R. Biden had a few hiccups during his Monday campaign stop in Ohio, saying that he was running for "the Senate" and referring to Mitt Romney as the "Mormon."
"I'm running as a proud Democrat for the Senate," Mr. Biden told the local United Auto Workers at a campaign stop in Toledo. "When I ran as a proud Democrat for vice president. I'm running as a proud Democrat for president."
The Democratic presidential candidate later appeared to forget the name of Mr. Romney, who challenged the Obama-Biden ticket as the Republican presidential nominee in 2012.
"You may remember, I got in trouble running against the senator who was a Mormon…
.
.
Viewership For NBA Finals Finale Crashes Nearly 70% – Breitbart
On a night when the NBA broadcast its most important game, you would think that the league would own the night. That, once again, turned out to not be the case.
The viewership numbers for the sixth and final game of the NBA Finals are in, and they are atrocious. Game 6 drew, at its peak, 6.028 million viewers. To put that in perspective, Game 6 of the 2019 NBA Finals, which included a team from Canada and did not include LeBron James, drew 18.34 million viewers.
Those figures represent a 66 percent drop.
To put it in further perspective, last night's edition of Sunday Night Football, a game which featured a losing Vikings team against the Seahawks, a non-major market team, beat out the NBA's ultimate game by earning nearly twice as many viewers with 12.008 million.
The heavy viewership losses are consistent with disastrous viewership numbers from the first half of the series when games one through three drew consecutive, historically low numbers…