.
Dementia Joe Refers To Potential "Harris-Biden" Administration One Day After His Running Mate Calls It The "Harris Administration" – Fox News
Democratic presidential nominee Joe Biden really appears to be on the same page as his running mate Kamala Harris, mistakenly referring to plans in a "Harris-Biden administration" just one day after the California senator similarly suggested that she was on the top of the Democratic ticket.
While speaking at a campaign event in Tampa, Fla. on Tuesday, the former vice president attempted to make an appeal to veterans and offered a glimpse of what they should expect with him in the White House.
However, his remarks sounded like he would only be second in command.
"It makes it so much harder for military spouses to find good jobs and build their careers. That has to change," Biden said. "A Harris-Biden administration is going to relaunch that effort and keep pushing further to make it easier for military spouses and veterans to find meaningful careers to ensure teachers know how to support military children in their classrooms…
MORE
.
—————————————————————————————
.
Scientists At University Of Pittsburgh Isolate Biomolecule That Reportedly Neutralizes Coronavirus – Daily Caller
.

.
Scientists at the University of Pittsburgh have reportedly isolated a biomolecule that neutralizes the coronavirus, according to a Monday report.
The molecule, which is a component of an antibody, is the smallest one known to date that "completely and specifically" targets the virus that causes a coronavirus infection, a report published in the journal Cell said according to KDKA News. A full-sized antibody is 10 times bigger than the isolated molecule, according to the report.
A new drug, called Ab8, has been created using the biomolecule. Scientists hope that the new drug can be used for both treatment and prevention of coronavirus, saying that it has been "highly effective" at both treatment and prevention of the virus in mice and hamsters…
MORE
.
—————————————————————————————
.
Monday Night Football Ratings Crash By Over 20% Amid Social Justice Protests – Breitbart
The ratings for ESPN's Monday Night Football are in, and they are not going to make the folks in Bristol very happy at all.
Against the backdrop of large-scale social justice demonstrations that included Black Lives Matter t-shirts, a giant social justice banner, an entire team standing for the "black national anthem," and at least 20 players kneeling in protest during the actual national anthem, the Steelers-Giants MNF contest saw a 27% drop from last year.
The second game of the Monday Night Football double-header, saw another notable drop of 2.5 million viewers from last year's mark.
These numbers are bad, needless to say. However, the full context of how bad they are can't be appreciated until you factor in two notable variables that have been included in this year's rating formula which should be helping the NFL, but aren't.
First, as Outkick reports, roughly 1.2 million fans aren't attending the games live…
MORE
.
—————————————————————————————
.
'Proven Leader': More Than 200 Former Military Leaders Endorse President Trump In Open Letter – Washington Examiner
.

.
The Trump campaign released an open letter Monday signed by 235 retired military leaders expressing their support for President Trump's reelection.
"As senior leaders of America's military, we took an oath to defend the United States from all enemies, foreign and domestic. At present, our country is now confronted with enemies here and abroad, as well as a once in a century pandemic," the letter reads.
The group, which includes three retired Air Force generals and five Navy admirals, contends that Trump "has been tested as few other presidents have and is the proven leader to confront these dangers. With the Democratic Party welcoming to socialists and Marxists, our historic way of life is at stake," the letter says…
MORE
.
—————————————————————————————
.
It's Official: Trump Unleashed A Middle-Class Boom That Benefited Women, Minorities Most – Issues & Insights
Not that you'd ever know it from the media blackout, but households have seen the biggest jump in real median income in at least 52 years. The poverty rate is lower than it's been since at least 1959, the annual Census report on income and poverty shows.
These are incredible achievements that would be leading every newspaper and TV news program if they had happened under a Democratic president. The absence of press coverage is even more astounding when you consider that the gains were among lower-income families, women, blacks and Hispanics.
In other words, every constituent group that Democrats claim that they represent.
Here's the rundown:
Median household income reaches all-time high: In 2019, median household income shot up 6.8%, the biggest annual increase since at least 1967. To understand how impressive this is, consider that the next biggest increase was 5% in 2015…
MORE
.
—————————————————————————————
.
State Department Reported Burisma Paid $7 Million Bribe While Hunter Biden Served On Board, Memos Show – Just The News
.

.
Just eight months after Vice President Joe Biden's son Hunter joined the board of Burisma Holdings, U.S. officials in Kiev developed evidence that the Ukrainian gas company may have paid a $7 million bribe to the local prosecutors investigating the firm for corruption, according to interviews and State Department memos.
State officials believed the alleged bribe was paid between May and December 2014 and got confirmation from one prosecutor. They argued the bribe amounted to a "gross miscarriage of justice that undermined months of US assistance" to fight corruption in Ukraine, contemporaneous memos show.
The concerns were eventually reported to the FBI, although it is not clear whether the allegations were ever investigated more fully…
MORE
.
—————————————————————————————
.
Federal Judge Rules That The Covid-19 Mandates Imposed By Pennsylvania's DemoNazi Governor Are Unconstitutional – PJ Media
U.S. District Judge William Stickman IV, appointed by President Donald Trump, has ruled that the power of government during a public health emergency is not "unfettered" and Pennsylvania's coronavirus restrictions are unconstitutional.
Governor Tom Wolf's (D-Pa.) draconian response to the threat included ordering residents to stay at home, placing size limits on gatherings, and ordering "non-life-sustaining" businesses to shut down. A group of mostly small businesses and a few GOP lawmakers sued on the grounds that Wolf had exceeded his authority.
Associated Press:
The Wolf administration's pandemic policies have been overreaching, arbitrary and violated citizens' constitutional rights, Stickman wrote in his ruling.
The governor's efforts to slow the spread of the coronavirus "were undertaken with the good intention of addressing a public health emergency," Stickman wrote…
MORE
.
—————————————————————————————
.
FBI Raids Home Of Star Netflix Actor, Biden Surrogate In Child Sex Investigation – Big League Politics
.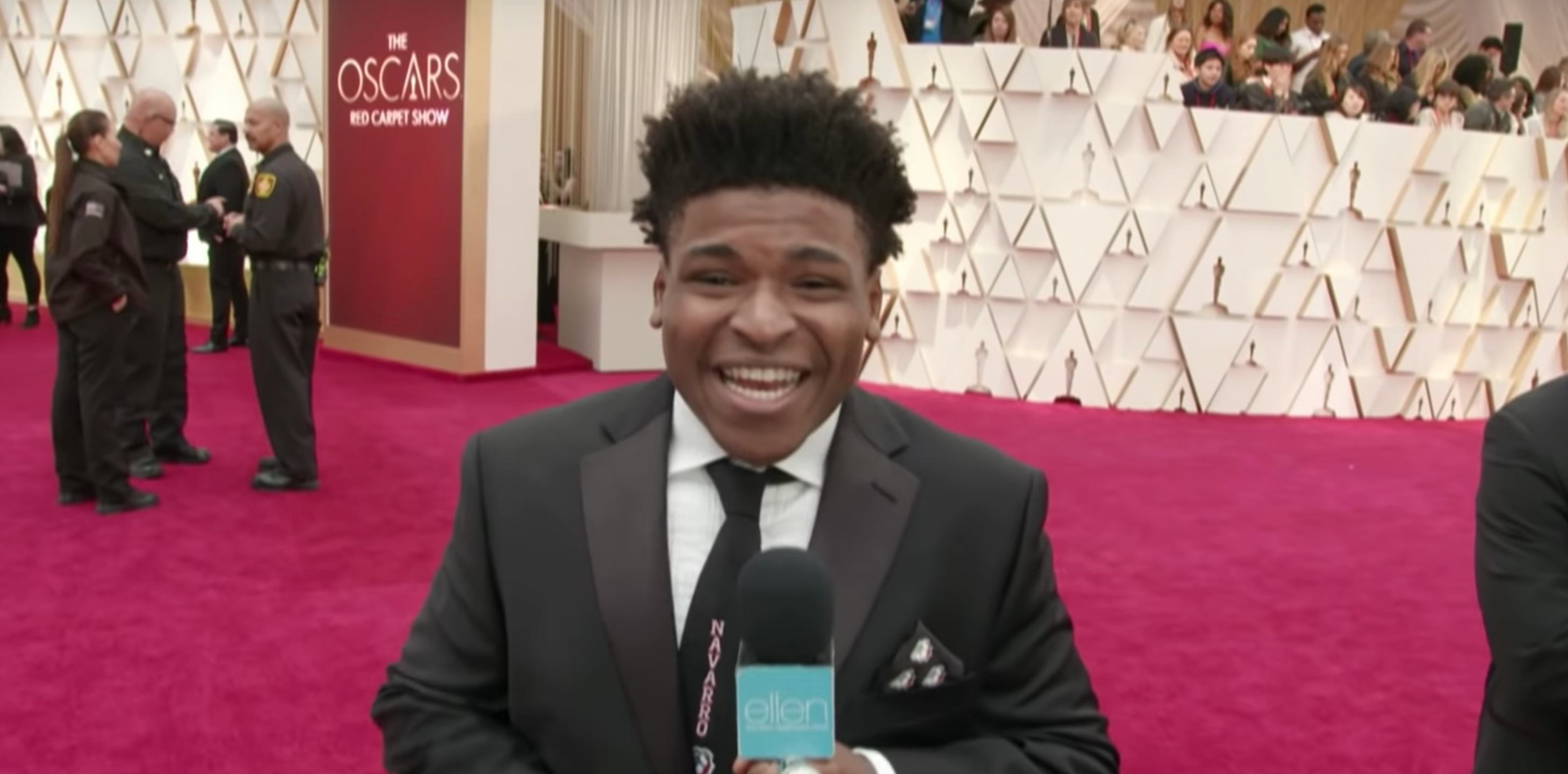 .
Federal agents executed a search warrant on the home of a prominent Netflix star and Joe Biden surrogate on Monday as part of an investigation into potential child sex crimes. Jerry Harris is most known for appearing in the Netflix documentary Cheer, which is about organized cheerleading competition. He's also appeared as a major Joe Biden surrogate. Harris appeared in a digital Joe Biden campaign event as recently as June.
Federal agents reportedly carried out a raid on Harris' Illinois home in Monday, investigating illegal sexual conduct between the Cheer star and minors. Harris has been accused of sending sexually explicit conduct to minors, asking for explicit photos and asking to meet for sex.
Harris deleted posts on his personal Instagram featuring his campaign appearances with Joe Biden…
MORE
.
—————————————————————————————
.
President Trump Expands Executive Order Defunding International Planned Parenthood – LifeNews
President Donald Trump took another step to defund the abortion industry Monday through a new proposed rule to expand the Mexico City Policy.
The pro-life policy has been in place during Republican presidential administrations since Ronald Reagan, defunding the International Planned Parenthood Federation and other abortion groups of hundreds of millions of tax dollars.
But Trump has done more to protect life than other Republican presidents. In 2017, he expanded the policy to cut off more streams of revenue to international non-governmental agencies (NGOs) that promote and/or provide abortions. The rule defunded Planned Parenthood's international arm of about $100 million and the British abortion chain Marie Stopes International of about $73 million in U.S. tax dollars.
The new proposed rule could lead to even more cuts to pro-abortion groups. Released Monday in the Federal Register, it would require all groups that receive global health aid contracts to agree not to promote and/or provide elective abortions…
MORE
.
—————————————————————————————
.
Trump Issues Executive Order To Lower Medicare Drug Prices For Seniors – Just The News
.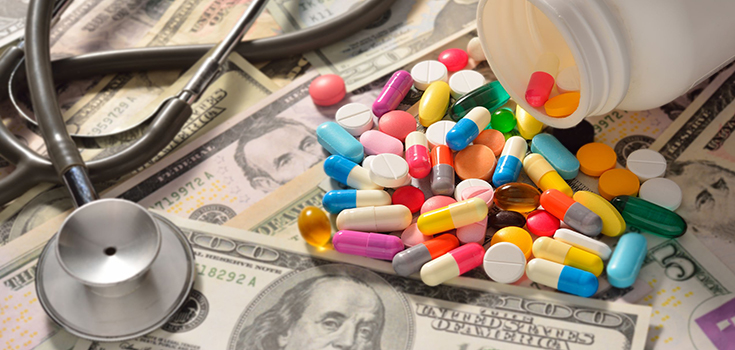 .
President Trump on Sunday signed an executive order moving Medicare one step closer to a "most favored nation" drug pricing system, instructing the government health care program for seniors to develop and test paying the same drug prices as other developed countries with cost controls.
"It is the policy of the United States that the Medicare program should not pay more for costly Part B or Part D prescription drugs or biological products than the most-favored-nation price," Trump's order declares.
The memo defines the most-favored-nation price as "the lowest price, after adjusting for volume and differences in national gross domestic product…
MORE
.
—————————————————————————————
.
If Masks Work, Why Don't They WORK? – Scott Morefield
I'm not anti-mask, per se. There, I said it. If you've been reading my rants, er, columns on the topic these past few months, you might get another idea though, and I understand that. It certainly SEEMS like I'm anti-mask, and you'd be forgiven for thinking that was the case.
That doesn't mean that I like wearing them, of course. They're uncomfortable and stifling and, frankly, disgusting. Even so, I WOULD wear them, when necessary, if the arguments the mask-proponents used to con almost the entire world into accepting and even mandating the practice were actually, well, true.
Ah, but there's the rub, right? In fact, precious little of what these idiots say is ever true.
Remember back in May and June when they said, "Hey, if everyone would just wear masks for a few weeks, it'll all be over and we can go back to normal!" Remember those three hairdressers using masks and COVID not spreading at all, or something, then blue state policymakers and national retailers and restaurants using that "evidence" along with a few model-based 'studies' to demand that every human from ages two and above wear a moist cloth diaper on his or her face…
MORE
.
—————————————————————————————
.
Massive Latinos For Trump Caravan Takes Place In Miami, But Almost No Media Attention – Right Scoop
.

.
Hundreds of cars decked out with Trump flags and American flags are rolling through Miami as part of HUGE 'Latinos for Trump' caravan. So where's the press? The show got underway over an hour ago, and participants noted that the gigantic show of support was getting zero interest from the press.
It's a big rally, and not only is Florida critical to the election, the shift in the Hispanic vote toward Trump is both confounding and terrifying Democrats. SURELY that should warrant media attention.
President Trump even spoke to a Latinos for Trump event today. You would think that would be related news…
MORE
.
—————————————————————————————
.
BLM Terrorists Try To Block, Storm Hospital Where L.A. County Sheriff's Deputies Were Taken After Being Ambushed And Shot: 'I Hope They F#cking Die' – Daily Wire
Alleged Black Lives Matter activists attempted to block the entrance to a hospital in Los Angeles late on Saturday night that two deputies were rushed to after being shot during an apparent assassination attempt.
Witnesses later said that the far-left activists, who shouted outside that they hoped the deputies died, attempted to storm the emergency room where the deputies were taken.
"Animals that must be hit hard!" President Donald Trump wrote on Twitter. "If they die, fast trial death penalty for the killer. Only way to stop this!"
The LA County Sheriffs identified the individuals as "protesters" in their tweets about the matter.
"To the protesters blocking the entrance & exit of the HOSPITAL EMERGENCY ROOM yelling 'We hope they die' referring to 2 LA Sheriff's ambushed today in #Compton: DO NOT BLOCK EMERGENCY ENTRIES & EXITS TO THE HOSPITAL," the LA County Sheriffs wrote on Twitter. "People's lives are at stake when ambulances can't get through."…
MORE
.
—————————————————————————————
.
Drunken Idiots Fly Down Highway In Tesla On Autopilot With No One In Driver's Seat – Zero Hedge
.

.
Stunning, but sadly no longer surprising video was posted on Tik Tok this week of what appears to be three 20 something guys, indulging in alcoholic beverages while their Tesla – with no one in the driver's seat – barrels down the highway.
It is the latest thumbing of the nose to the NHSTA, who has repeatedly failed to meaningfully address how Tesla's Autopilot has played a role in several fatal crashes across the nation.
Video shows the three passengers flying down a highway while Tesla's Autopilot does the driving. In the interim, they are singing along to the radio drunkenly while sipping on various kinds of alcoholic beverages. In other words, they made Tesla's Autopilot their designated drive. According to TMZ, who posted the video, the car was moving at 60 mph…
MORE
.
—————————————————————————————
.
Four Scumbags Arrested For Deliberately Starting Blazes Along West Coast As Wildfire Death Tioll Climbs To 29 – Daily Mail
Four people have been arrested for arson for deliberately starting blazes along the West Coast including one man who livestreamed the encounter on social media as the death toll from the devastating wildfires climbed to 29 and Oregon officials warned they are preparing for a 'mass fatality event'.
Two men in Washington state, one man in Oregon and one woman in California are facing arson charges for setting fires in areas that were already grappling with deadly blazes.
At least 20 have now been killed in California, eight in Oregon and one in Washington state as thousands of firefighters struggle to bring the blazes under control and the governors of California and Oregon told residents to expect more fatalities in the coming days.
Oregon's emergency management director, Andrew Phelps, said officials are 'preparing for a mass fatality event' as more than one million acres have been scorched, thousands of structures have been destroyed and 10 percent of the population have been forced to flee…
MORE
.
—————————————————————————————
.
Leftist Insanity Update: Burger King Depicts Mascot In Gay Kiss With Ronald McDonald For New Ad Campaign – Breitbart
.

.
Burger King has launched a new advertising campaign in Finland featuring its eponymous mascot sharing a deep kiss with Ronald McDonald, along with the English slogan 'Love Conquers All'.
The image is front and centre on the landing page of the fast food chain's Finnish website, with various outlets with a focus on advertising showing physical posters at locations such as public bus stops as well.
The campaign appears to be in aid of Helsinki Pride Week, which was moved to September from its usual slot due to the Chinese coronavirus pandemic. It also appears to have been influenced by the race politics of the Black Lives Matter movement…
MORE
.
—————————————————————————————
.
Trump Administration Brokers Peace Deal Between Bahrain And Israel – Fox News
President Trump on Friday announced that Bahrain has agreed to normalize relations with Israel, another diplomatic win for the president coming after a similar agreement with the United Arab Emirates just last month.
"This is really something special, very, very special," Trump said in the Oval Office, predicting that the region "will become more secure and prosperous" as a result of the diplomatic moves. "The sand was loaded up with blood, and now you'll see a lot of that sand will be loaded up with peace," he said.
According to a formal statement issued by the three countries, they agreed to "the establishment of full diplomatic relations between Israel and the Kingdom of Bahrain."
"This is a historic breakthrough to further peace in the Middle East. Opening direct dialogue and ties between these two dynamic societies and advanced economies will continue the positive transformation of the Middle East and increase stability, security, and prosperity in the region," the statement said…
MORE
.
—————————————————————————————
.
Former French President Sarkozy Sparks Racism Row After Questioning Whether He Should Be Allowed To Call People 'Monkeys' During N-word Debate – Daily Mail
.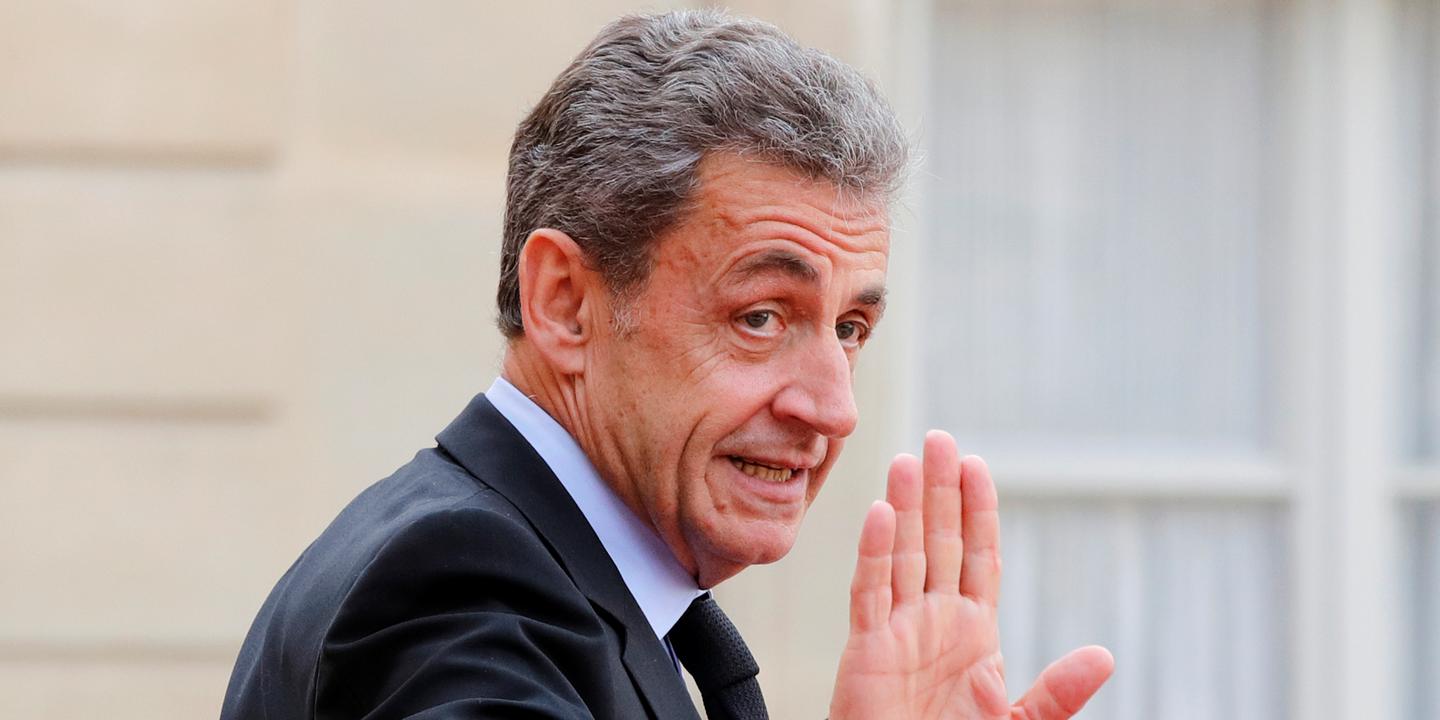 .
Former French president Nicolas Sarkozy is at the centre of a bitter racism row after he questioned if it was acceptable to call people monkeys. The 65-year-old conservative had initially caused outrage on the 'Daily' TV discussion programme when he said the word N***** should be allowed.
He was particularly upset when appearing on the show on Thursday that France had just stopped publishing the Agatha Christie novel Ten Little N*****s under its original title – 81 years after the British author wrote it.
The book is now called And Then There Were None in France decades after much of the rest of the world dropped the offensive term…
MORE
.
—————————————————————————————
.
Deep State Treason Update: At Least 27 Phones From Mueller's Special Counsel Team Were Wiped Clean Before Being Handed Over To DOJ Inspector General's Office – National Review
More than two dozen phones belonging to members of Special Counsel Robert Mueller's team were wiped clean of data before the Justice Department's inspector general could comb them for records, the DOJ said in records released Thursday.
At least 27 cell phones were wiped of data before the DOJ inspector general could review them, some reset to factory settings and some wiped "accidentally" after the wrong password was entered too many times, according to 87 pages of DOJ records regarding the phones issued to members of the special counsel's office. Including mobile phones that were "reassigned," the Special Counsel's office wiped a total of 31 phones.
A phone belong to assistant special counsel James Quarles "wiped itself without intervention from him," the DOJ's records state.
Andrew Weismann, a top prosecutor on Mueller's team, "accidentally wiped" his cell phone, causing the data to be lost. Other members of the team also accidentally wiped their phones, the DOJ said…
MORE
.
—————————————————————————————
.
Leftist Douchenozzle Charged With Firebombing Offices Of Republican Women's Group – Daily Caller
.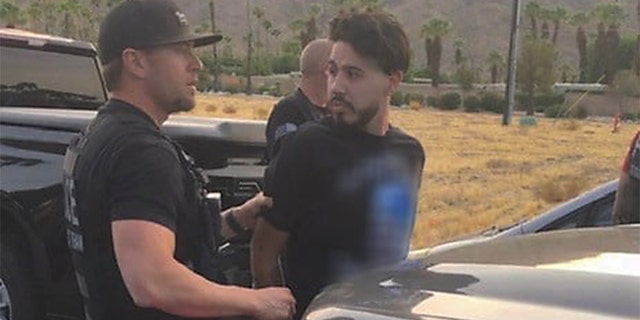 .
A California man was charged Thursday with firebombing the offices of a Republican women's group earlier this year, federal authorities announced. Carlos Espriu, 23, is accused of using Molotov cocktails to set fire to the offices of the East Valley Republican Women Federated (EVRWF) on May 31.
According to a criminal complaint filed against Espriu, he used a baseball bat to break the windows of the group's headquarters before lighting "an improvised incendiary device" and throwing it into the building. He returned to the building twice more to throw the Molotov cocktails into the offices.
Investigators said that members of the public identified Espriu as a possible suspect in response to a reward that EVRWF offered for information about the arson…
MORE
.
—————————————————————————————
.
Chinese Regime Infiltrated U.S. K-12 Education Through Deep Collaboration With College Board: Report – Epoch Times
The College Board has partnered closely with the Chinese Communist Party (CCP) for over a decade, allowing Beijing to influence Chinese language and culture teaching in K-12 classrooms across the United States, according to a new report by the National Association of Scholars (NAS).
The report released on Sept. 6 found that the College Board, a New York-based nonprofit best known for administering the SAT and AP standardized exams for college admissions, worked with the CCP to develop an AP (Advanced Placement) Chinese language and culture course for high schools, helped China gain control over training for Chinese-language teaching in the country, and strongly promoted Beijing-funded Confucius Institutes and Confucius Classrooms.
Billed as Chinese language and culture programs, Confucius Institutes and Classrooms have drawn heavy criticism over its role in spreading Chinese propaganda and suppressing free speech on college campuses and K-12 classrooms…