.
'Arbitrary And Capricious': Nebraska Football Players Sue Big Ten Over Canceled Season – Daily Wire
.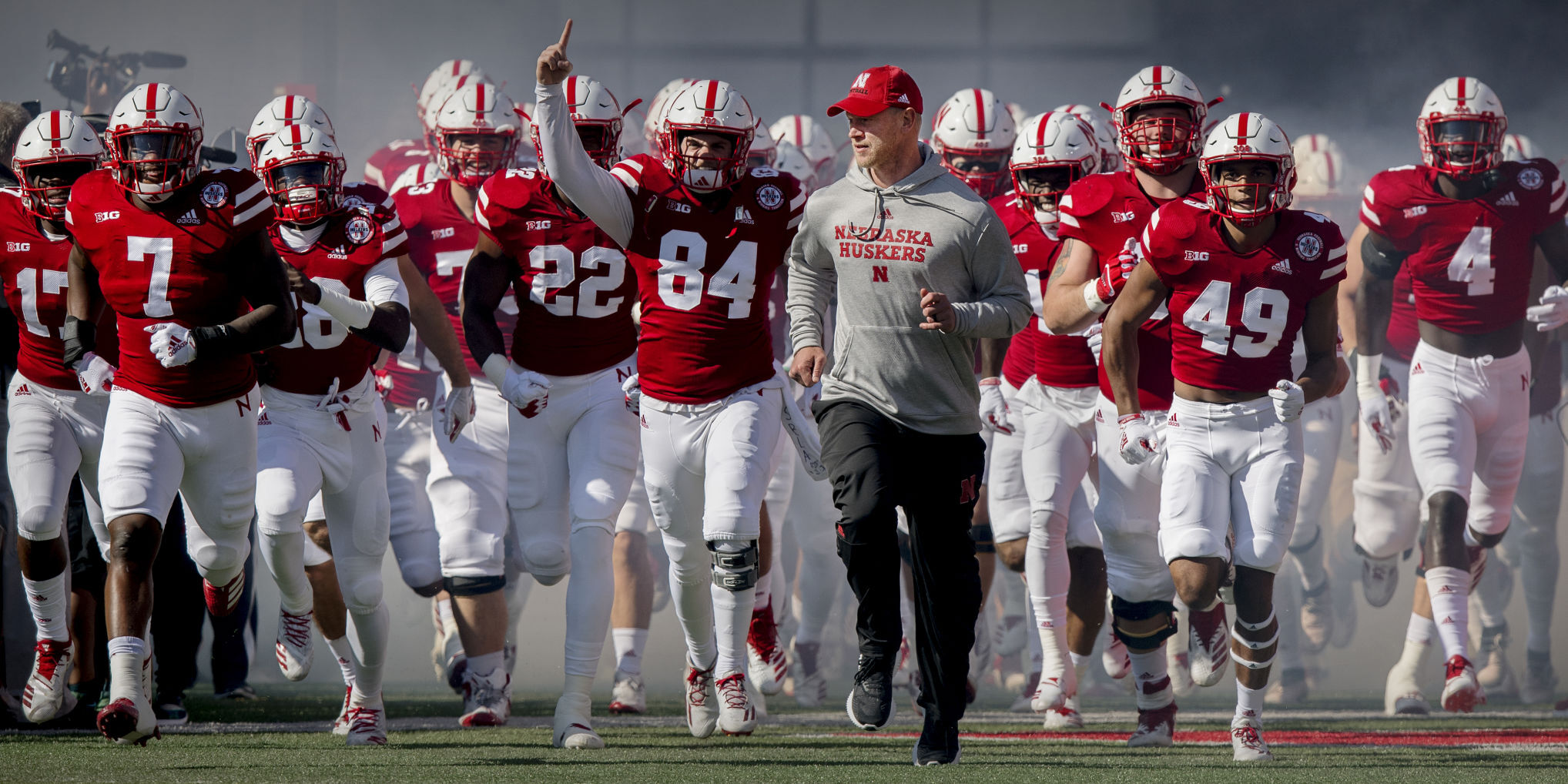 .
Eight University of Nebraska football players are suing the Big Ten Conference over its decision to cancel the fall football season.
The athletes filed the suit in Lancaster County District Court on Thursday accusing the conference of breach of contract for breaking protocol outlined in its governing documents when it decided to postpone the fall season. The lawsuit alleged that the Big Ten Conference board never appropriately voted on the decision.
The athletes, as third-party beneficiaries under the conference's governing documents, have "the right to expect the Big Ten will follow its own governing documents and all of its other rules, regulations and guidelines; will not make arbitrary and capricious decisions…
MORE
.
—————————————————————————————
.
President Trump Lands Major Endorsements From Democrat Mayors In Minnesota – Townhall
A number of Democrat mayors from Minnesota endorsed President Donald Trump for a second term on Friday as Vice President Mike Pence campaigns in the state.
"Like many in our region, we have voted for Democrats over many decades. We have watched as our constituents' jobs left not only the Iron Range, but our country. By putting tariffs on our products and supporting bad trade deals, politicians like Joe Biden did nothing to help the working class.
We lost thousands of jobs, and generations of young people have left the Iron Range in order to provide for their families with good-paying jobs elsewhere.
Today, we don't recognize the Democratic Party. It has been moved so far to the left it can no longer claim to be advocates of the working class. The hard-working Minnesotans that built their lives and supported their families here on the Range have been abandoned by radical Democrats…
MORE
.
—————————————————————————————
.
U.S. Gun Sales Up Nearly 72% – Washington Times
.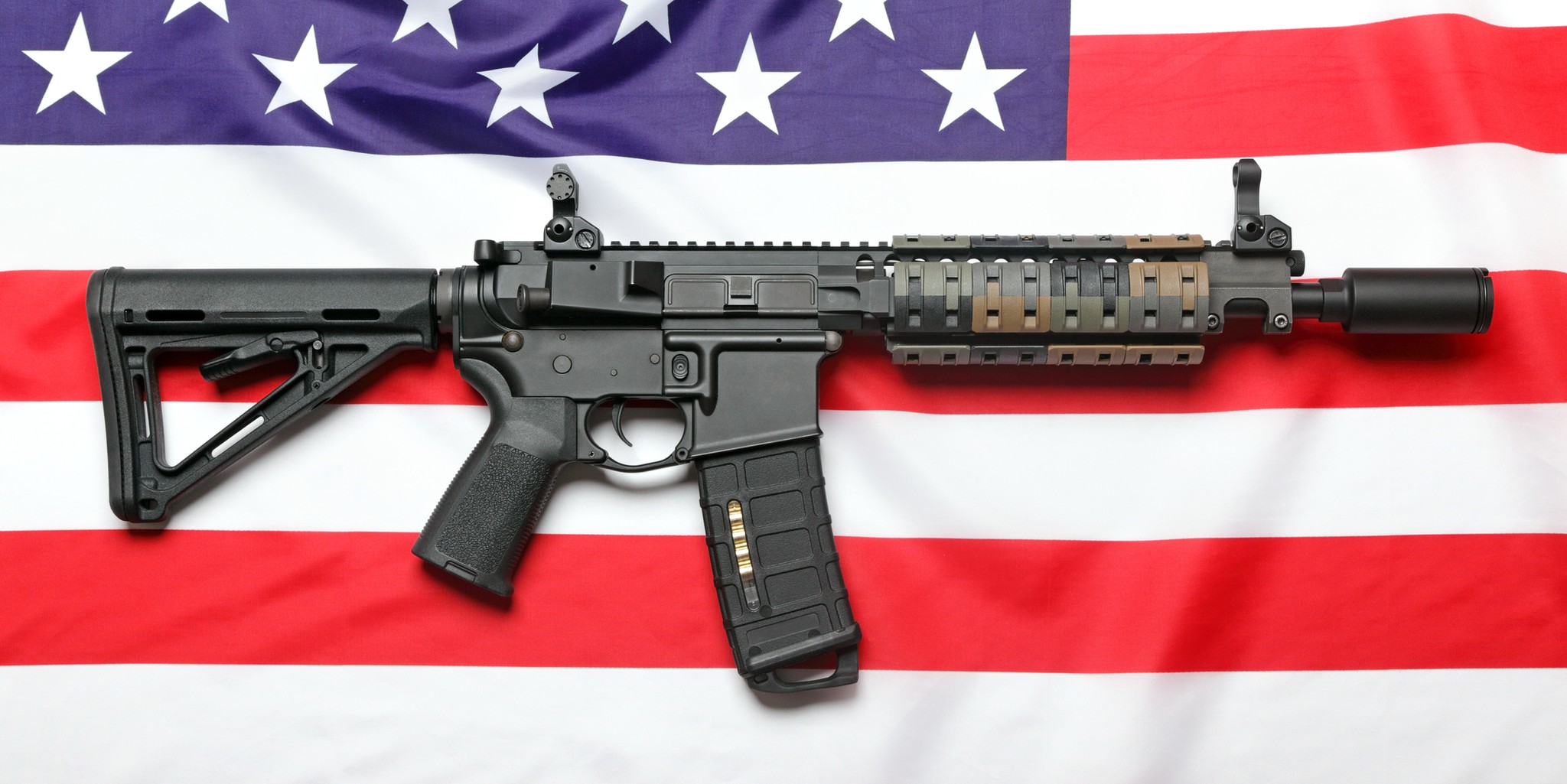 .
The National Sports Shooting Foundation now estimates that gun sales are up nationwide by almost 72% compared to this time last year. The trade association also says that first-time gun buyers played a heavy role in the increase.
"Nearly 5 million Americans purchased a firearm for the very first time in 2020. NSSF surveyed firearm retailers which reported that 40% of sales were conducted to purchasers who have never previously owned a firearm," the organization said in its analysis, which tracked background checks associated with the sale of a firearm reported by the FBI's National Instant Background Check System.
Those security checks for January through July 2020 hit a record 12.1 million…
MORE
.
—————————————————————————————
.
74 Leftist Dirtbags Facing Federal Charges For Crimes Committed During Portland Riots – Epoch Times
Seventy-four people are facing federal charges for crimes committed during rioting in Portland in recent months. Unrest has shaken Oregon's largest city since May 28.
The people charged include Dakota Means, 20, accused of assaulting a federal officer on Aug. 24; Gabriel Agard-Berryhill, 18, accused of throwing a bomb at the federal courthouse in downtown Portland on July 28; and Richard Lindstedt, 33, accused of operating a drone in restricted airspace in late July. Other crimes include damaging federal property and failing to obey lawful orders.
"Violent agitators have hijacked any semblance of First Amendment protected activity, engaging in violent criminal acts and destruction of public safety," Oregon's U.S. Attorney Billy Williams said in a statement.
"The U.S. Attorney's Office and our federal law enforcement partners are expeditiously working with local and state law enforcement to identify, arrest, and prosecute these individuals that are disrupting the rule of law in our communities,,,
MORE
.
—————————————————————————————
.
Black Leftist Arrested For Hate Crime After Stabbing White Man While Screaming 'Black Lives Matter' – Gateway Pundit
.

.
A black man in Aurora, Colorado, has been arrested for a hate crime and attempted murder after shouting "Black Lives Matter" while stabbing a white man and threatening to kill his dog. Only local news outlets have covered this story, while their national affiliates ignored it entirely.
Steve Sinclair, 30, stabbed 29-year-old Michael Conner on Tuesday while shouting "Black Lives Matter" and saying "I'm going to kill you and your dog."
Conner reportedly attempted to defend himself using a stick, but was hospitalized with a collapsed lung and other injuries. Local station 9 News reports, "Sinclair continued saying, 'Black lives matter' to police when they arrived according to the first officer on scene…
MORE
.
—————————————————————————————
.
Father Of Seattle Man Murdered By CHAZ Terrorist Files $3 Billion Lawsuit Against DemoNazi Authorities – Big League Politics
The father of a 19-year-old man who was shot dead in Seattle's now-defunct Capital Hill Autonomous Zone is filing lawsuits against state and local government, accusing the authorities of enabling the death of Lorenzo Anderson by tacitly permitting the self-declared anarchist commune to exist in downtown Seattle. Horace Anderson is Lorenzo's father.
Lorenzo was shot several times by 18-year-old Marcel Long, who remains at large despite prosecutors having filed a warrant for his arrest on murder charges earlier this month.
The elder Anderson is citing the inability of first responders to reach Lorenzo after he was shot, with the obstructions and border wall of the CHAZ preventing an ambulance or police from reaching him in time to save his life.
"I just want to see justice for my son," Mr. Anderson told the New York Post, noting that no arrests have been made in the killing. "Somebody has to be held responsible. Something is not right and my son should still be alive to this day."…
MORE
.
—————————————————————————————
.
Justice Department Orders DemoNazi Governors To Hand Over Nursing Home Death Data – Washington Examiner
.

.
The Justice Department demanded that several Democrat-led states hand over data on nursing home deaths due to COVID-19 to help it decide whether to launch a large-scale investigation.
"Today the Justice Department requested COVID-19 data from the governors of states that issued orders which may have resulted in the deaths of thousands of elderly nursing home residents," the Justice Department announced in a statement Wednesday, naming New York, New Jersey, Pennsylvania, and Michigan, four states with Democratic governors.
The Justice Department maintained that the four states allowed nursing homes to readmit residents who had tested positive for the coronavirus, leading to widespread infections and deaths in long-term care facilities…
MORE
.
—————————————————————————————
.
Jeff Bezos Is Now Worth A Whopping $200 Billion – Epoch Times
Jeff Bezos was already the world's richest man. Now his net worth has skyrocketed once again, setting another new record. On Wednesday, the Amazon CEO's wealth reached an estimated $202 billion, according to the Bloomberg Billionaires Index, as the company's shares soared. That's up about $87 billion since January.
The explosive growth in Bezos' fortune is being driven by his holdings in Amazon. The company's stock is up about 25 percent over the last three months and 86 percent so far this year, according to data from Refinitiv.
Bezos, who founded Amazon in 1994, keeps breaking records with his wealth. In 2017, he became the richest person on the planet. And last month, his estimated net worth jumped to almost $172 billion, marking a new global high.
The billionaire isn't alone – other tech tycoons have been getting much wealthier throughout the pandemic as demand for their companies' goods and services continues to grow…
MORE
.
—————————————————————————————
.
Los Angeles Jails Have Refused To Hand Over 25,000 Criminal Illegal Aliens To ICE – Big League Politics
.

.
Federal immigration enforcement data obtained by the Washington Examiner indicate that the Los Angeles jail system has denied over 25,000 detainer requests from Immigration and Customs Enforcement, almost certainly releasing more criminal illegal aliens onto the streets than any other so-called sanctuary city.
The data has been released as Los Angeles County Sheriff Alex Villanueva is changing policy to deny immigration transfers of new categories of even more dangerous criminals.
Now, virtually no charged and convicted illegal alien criminals will be transferred to ICE in Los Angeles, forcing the federal agency to make dangerous and at times tenuous arrests of criminal aliens on the streets of the community…
MORE
.
—————————————————————————————
.
Half A Million People Under Evacuation Orders As Hurricane Laura Intensifies To Category 3- Epoch Times
Hurricane Laura strengthened to a Category 3 hurricane overnight, and forecasters and local officials are warning people in its path to evacuate.
The hurricane, still located about 300 miles from the Lousiana coast, is expected to bring "potentially catastrophic" storm surge, heavy winds, and flash flooding to the northwestern Gulf Coast on Wednesday night, according to the National Hurricane Center (NHC) in an update at 9 a.m.
"Steps to protect life and property should be rushed to completion in the next few hours," the NHC said early Wednesday morning.
The storm is located some 280 miles south-southeast of Lake Charles, Louisiana, and 290 miles southeast of Galveston, Texas, said the agency.
"On the forecast track, Laura should approach the Upper Texas and southwest Louisiana coasts this evening and move inland near those areas tonight or Thursday morning," the hurricane center said…
"Laura is a dangerous Category 3 hurricane on the Saffir-Simpson Hurricane Scale, and is forecast to continue strengthening into a Category 4 hurricane later today. Rapid weakening is expected after Laura makes landfall."
MORE
.
—————————————————————————————
.
BLM Terrorism Update: DemoNazi Governor Of Wisconsin Rejects President Trump's Offer To Send Much Needed National Guard Troops To Kenosha – Daily Wire
.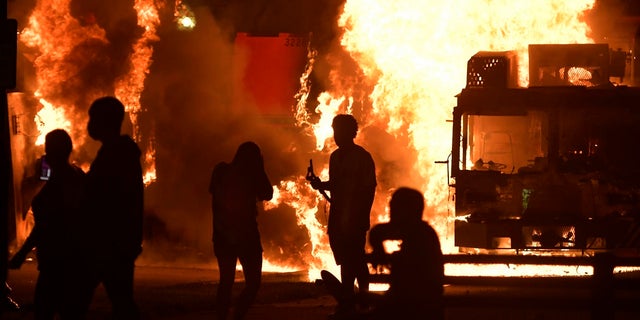 .
Democrat Wisconsin Gov. Tony Evers rejected the Trump administration's offer to send in hundreds of National Guard troops into Kenosha to maintain law and order on Tuesday, which came just hours before two people were shot and killed during another night of violence in the city.
"Governor should call in the National Guard in Wisconsin," Trump tweeted. "It is ready, willing, and more than able. End problem FAST!"
White House Senior Communications Advisor Ben Williamson revealed more details of what happened, writing: "Local law enforcement in Wisconsin have told the White House they need at least 750 National Guard tonight…
MORE
.
—————————————————————————————
.
U.S. Manufactured Goods Orders Rose 11.2% In July – TB&P
New orders for manufactured durable goods rose 11.2%, or by $23.2 billion, to $230.7 billion in July, from June, according to the U.S. Census Bureau.
New orders for manufactured durable goods have risen for three consecutive months, including a 7.7% increase in June. Excluding transportation, new orders rose 2.4%. Excluding defense, new orders increased by 9.9%.
Transportation equipment has also risen for three consecutive months and contributed the most to the July increase, rising 35.6%, or by $19.6 billion, to $74.7 billion.
Shipments of manufactured durable goods have increased for three consecutive months and rose 7.3%, or by $16.6 billion, to $244 billion in July. The shipments rose 15.2% in June.
Transportation equipment has also risen for three consecutive months and contributed the most to the July increase, rising 17.8%, or by $12.6 billion, to $83.2 billion…
MORE
.
—————————————————————————————
.
First Night Of Republican Convention Draws Nearly Six Times More Viewers On C-SPAN Livestream Than DemoNazi Convention – The Hill
.

.
C-SPAN's livestream of the first night of the Republican National Convention has attracted nearly 440,000 views, marking a substantial increase over the start of the Democratic National Convention, which drew 76,000 views.
The numbers for Monday night come ahead of traditional TV ratings from Nielsen Media Research, which will be released on Tuesday afternoon.
According to Nielsen, 18.7 million people tuned in to the first night of the virtual Democratic convention from Milwaukee and Wilmington, Del., on Aug. 17, which featured speeches from former first lady Michelle Obama and former Ohio Gov. John Kasich (R)…
MORE
.
—————————————————————————————
.
July Sales Of New Homes Surge 13.9% Nationwide, Far More Than Anticipated – Denver Post
Sales of new homes jumped again in July, rising 13.9% as the housing market continues to gain traction following a spring downturn caused by pandemic-related lockdowns.
The Commerce Department reported Tuesday that July's gain propelled sales of new homes to a seasonally-adjusted annual rate of 901,000. That's a far bigger number than analysts had expected and follows big increases in May and June. The government report has a high margin of error, so the July figures could be revised in the coming months.
The recent sales gains followed a steep dropoff in March and April as much of the country stayed home due to government restrictions intended to slow the spread of coronavirus.
In a report last week, the National Association of Realtors reported that sales of existing homes rose by a record 24.7% in July, thanks to historically low interest rates. It was the second big spike in as many months and has helped stabilize the housing market in an otherwise uncertain economic time…
MORE
.
—————————————————————————————
.
Leftist Monsters: Planned Parenthood Staff Admit To Performing Illegal Partial-Birth Abortions For Better Tissue Harvesting – The Federalist
.

.
In a new video released by the Center for Medical Progress (CMP) Monday, Planned Parenthood officials give sworn testimony describing how abortionists alter abortion procedures in order to produce more intact human fetuses and, therefore, more usable fetal tissues and organs that can be sold for profit.
In 2015, the CMP and journalist and activist David Daleiden released a series of videos featuring undercover conversations with Planned Parenthood officials and medical directors.
Planned Parenthood and their media allies decried the undercover videos as "edited" and claimed their late-term abortion practices were in complete compliance with the law. As attorney general of California, current vice presidential candidate Kamala Harris…
MORE
.
—————————————————————————————
.
WHO Alarmed As New Ebola Outbreak Is Reported In The Congo – Zero Hedge
A new outbreak of the Ebola virus has infected 100 people in the Democratic Republic of the Congo in Equateur Province, according to the World Health Organization (WHO), which said several dozen people have died.
The outbreak was first declared on June 1 in the province, and a cluster was first found in Mbandaka, the capital.
"The outbreak has since spread to 11 of the province's 17 health zones. Of the 100 cases reported so far, 96 are confirmed and four are probable," the agency said.
Some 43 people have died from the deadly virus, which causes hemorrhagic fever.
"The outbreak presents significant logistical challenges, with affected communities spanning large distances in remote and densely-forested areas of the province, which straddles the Equator," said WHO…
MORE
.
—————————————————————————————
.
BLM Terrorism Update: Widespread Rioting, Looting Breaks Out In Kenosha, Wisconsin – Daily Wire
.

.
Violent riots and widespread looting broke out in Kenosha, Wisconsin, late on Sunday night after a black man was shot by law enforcement officials who were responding to a call about a domestic incident.
Journalist Drew Hernandez, who identified those doing the looting as being Black Lives Matter rioters, posted numerous videos of the violence, destruction of property, and looting on Twitter.
Democratic Wisconsin Gov. Tony Evers immediately moved to criticize law enforcement officials late on Sunday night after Jacob Blake was shot on Sunday afternoon by police who were responding to a domestic incident…
MORE
.
—————————————————————————————
.
Every Big Ten Athletic Director Wanted To Play Football This Year, But Leftist Commissioner Warren Killed The Season, Even Though His Son Plays In The SEC – Gateway Pundit
Big Ten Commissioner Kevin Warren says no sports through the end of the year due to COVID. But… he's fine with his son playing ball at Mississippi state… and despite every single Athletic Director in the Big Ten wanting to play ball.
As reported earlier, the Big Ten named Kevin Warren the Commissioner of the league last June. They probably didn't see that this political hack would end all sports for the second half of 2020 when they did. Warren is supposed to oversee sports for the conference, not kill them.
Shortly after Warren took over Big Ten sports, Warren showed his true colors. As reported yesterday, Big Ten Commissioner Keven Warren shared the following after the death of George Floyd in May this year:
On Monday, May 25, 2020, George Floyd, a proud Black man, was killed by a member of law enforcement in Minneapolis, Minnesota. Ahmaud Arbery, Breonna Taylor, Philando Castile, Emmett Till. The list goes on and on…
MORE
.
—————————————————————————————
.
Black Woman Sucker Punches White Woman During Catholic Mass In Philadelphia – Daily Wire
.

.
The Archdiocese of Philadelphia is working with the Philadelphia Police Department to identify a woman who hit a female lector in the face during a Sunday morning Mass in the Cathedral Basilica of Saints Peter & Paul.
Rev. Dennis Gill said that the church contacted authorities immediately after the incident, according to local ABC affiliate WPVI. The video of the Mass, which was live-streamed on Facebook, depicts a woman smacking another woman who had just read from the scripture.
"We immediately followed up on it off-camera and it's important for us to do that because people are at home and continuing to participate in Mass," he said. "Nonetheless, it was very upsetting. Parishioners attending in person were shocked…
MORE
.
—————————————————————————————
.
Sweden's Senior Epidemiologist Warns Wearing Face Masks Is "Very Dangerous" – DC Clothesline
Andres Tengell, Sweden's top epidemiologist, warns against people wearing face masks, saying it is "very dangerous," but not because of health risks, but instead, they provide a false sense of security.
Summit News reports:
"It is very dangerous to believe face masks would change the game when it comes to COVID-19," said Anders Tengell, who has overseen Sweden's response to the pandemic while resisting any form of lockdown or mask mandate.
"Face masks can be a complement to other things when other things are safely in place," Tengell added. "But to start with having face masks and then think[ing] you can crowd your buses or your shopping malls – that's definitely a mistake," he further urged.
Tegnell has consistently spoken out against the use of masks, last month declaring that "With numbers diminishing very quickly in Sweden, we see no point in wearing a face mask in Sweden, not even on public transport."…
MORE
.
—————————————————————————————
.
President Trump Announces Emergency Authorization Of Plasma Treatment For Covid-19 – New York Post
.

.
President Trump on Sunday announced an emergency authorization for convalescent plasma to be used as a coronavirus treatment, dubbing it a "truly historic" declaration.
The designation by the Food and Drug Administration will make it easier for some COVID-19 patients to obtain the treatment – which utilizes the antibody-rich blood plasma of those who have recovered from the virus – as clinical trials and studies continue.
"I'm pleased to make a truly historic announcement in our battle against the China virus that will save countless lives," Trump said at a press conference with Health and Human Services Secretary Alex Azar and FDA Director Stephen Hahn.
"Today's action will dramatically expand access to this treatment."…
MORE
.
—————————————————————————————
.
Second DemoNazi Whore Arrested After Attacking 7-Year-Old Boy And Stealing His MAGA Hat – Gateway Pundit
Police made a second arrest in the attack on a 7-year-old Trump supporter outside of the DNC convention. 21-year-old Camryn Amy was arrested Saturday, just one day after Olivia Winslow was arrested and charged for the same attack against a 7-year-old boy.
Olivia Winslow was arrested Friday and charged with robbery, conspiracy and endangering the welfare of a child in the attack on 7-year-old Riley. Camryn Amy and Olivia Winslow, both Biden supporters, attacked a 7-year-old boy Thursday night outside of the DNC convention.
The boy, Riley, was attacked for wearing a red MAGA hat. Riley was heard on the video crying and begging his mother to dial 9-1-1.
WDEL obtained court records:
As the victim's 7-year-old son went to retrieve the hat off the ground, Amy allegedly attempted to stomp on the hat, but stomped on the boy's hand, according to statements in court records…
MORE
.
—————————————————————————————
.
Laredo, Texas Human Smuggling Operation Busted, 47 Illegals Arrested – Big League Politics
.

.
The bust of a human smuggling stash house in Laredo, Texas resulted in the arrest of 47 illegal aliens and a man suspected of harboring and transporting them on Tuesday.
Deputies of the Webb County Sheriff's Office and Homeland Security Investigations executed a search warrant on a residence in the border city, after county and federal officials performing surveillance on the home noticed an unusual amount of individuals entering and exiting the premises. WCSO deputies arrested 47 unlawful aliens, and a man named Jose Arcos-Alejo was identified as a suspect in operating the smuggling stash house.
According to an affadavit, Arcos-Alejo allegedly admitted to law enforcement that he was tasked with operating the smuggling house by members of criminal smuggling groups…
MORE
.
—————————————————————————————
.
DemoNazi Whore Charged With Robbery, Conspiracy And Endangering The Welfare Of A Child After Attacking 7-Year-Old Boy And Stealing His MAGA Hat – Epoch Times
A woman in Wilmington, Delaware, was arrested on Friday after she and another woman allegedly robbed a MAGA (Make America Great Again) hat from a 7-year-old boy.
Olivia Winslow, 21, was charged with Second Degree Robbery, Second Degree Conspiracy, and Endangering the Welfare of a Child, the Wilmington Police Department said in a statement.
She was arrested after a physical confrontation with two Trump supporters was captured on video outside the virtual Democratic National Convention on Wilmington's Riverfront on Thursday.
A video of the incident, shared by Students For Trump, shows two women confronting a mother and her son, identified as Abbey and Riley, by Turning Point USA Chief Creative Officer Benny Johnson in a Twitter post.
Abbey and Riley are Trump supporters…