.
Former CIA Officer Arrested, Charged With Spying For China – Epoch Times
A former CIA officer has been charged with selling top-secret information to China over the span of a decade, the justice department said.
Alexander Yuk Chung Ma, a 67-year-old Hawaii resident, was arrested on Aug. 14 and charged with conspiracy to transfer classified information, including "Top Secret" level information, to China, an offense that could lead to life in prison, prosecutors said.
Ma began working for the CIA in 1982 and later became an FBI linguist.
Prosecutors said Ma worked with a relative who was also a former CIA officer, an 85-year-old Los Angeles man, but he was not charged because he suffers from a "debilitating cognitive disease." The charges are the latest in a string of prosecutions targeting Chinese espionage activities in the United States.
Ma, a naturalized U.S. citizen born in Hong Kong, was stationed overseas, where he had a "Top Secret" clearance, prosecutors said…
MORE
.
—————————————————————————————
.
DemoNazi State Senator From Virginia Charged With Two Felonies For Trying To Destroy Confederate Monument – Washington Times
.

.
A Virginia state senator has been charged with two felonies for her alleged involvement in the damaging of a large Confederate monument during protests in the city of Portsmouth, authorities said Monday.
WAVY-TV reports Democratic state Sen. Louise Lucas faces charges of of conspiracy to commit a felony and injury to a monument in excess of $1,000. The monument stands on a site where slaves were once punished. It consists of a large obelisk and statues of four Confederate military personnel.
During protests in June, heads were ripped off some of the statues while one was pulled down, critically injuring a demonstrator…
MORE
.
—————————————————————————————
.
Here's A List Of Corporations Funding The 'Defund The Police' Movement – Daily Caller
Dozens of corporations from around the world have collectively donated millions of dollars to left-wing organizations that advocate for defunding America's police departments, a Daily Caller News Foundation review found.
Companies including Microsoft, Intel and Airbnb have donated to Black Lives Matter Global Network and Color of Change, both of which want to defund police departments across the country.
Color of Change is leading a national petition campaign demanding elected officials "defund the police, and invest in communities now!"
"Policing is a violent institution that must end," Color of Change President Rashad Robinson said after the Minneapolis City Council voted to "dismantle" its police department.
"We imagine a country where there is enough money to educate our children, care for our sick and feed those who are financially unstable," Robinson continued…
MORE
.
—————————————————————————————
.
DemoNazis Prove Once Again That They're Really, Really Stupid By Pushing Ridiculous Mailbox Conspiracy Theory – Breitbart
.

.
Democrats have spent several days flogging the false "mailbox conspiracy" theory that President Donald Trump is deliberately crippling the U.S. Postal Service so that it cannot handle votes by mail in November – even forcing it to remove mailboxes.
The truth is that the mailboxes were removed because mailboxes are always being removed. At least 14,000 were removed during the Obama-Biden administration. Democrats are creating a new hysteria to cast Trump as a tyrant and motivate their conspiracy-theory-addled voters.
Former Vice President Joe Biden has enthusiastically inflamed this phony conspiracy theory – far more directly than Trump can be said to have "promoted" or "encouraged" the Kamala Harris "Birther" theory (which he declined to pursue)….
MORE
.
—————————————————————————————
.
Study: 150 Times More Negative News On Trump Than Biden – Rich Noyes
As the pandemic grinds on, the Big Three broadcast evening newscasts are among the highest rated programs on television today – and that means millions of viewers are witnessing the most biased presidential campaign coverage in modern media history.
I've been studying the news media and elections for more than 35 years. Trust me – there's never been anything like it.
A new MRC analysis of all evening news coverage of President Donald Trump and former Vice President Joe Biden in June and July found these networks chose to aim most of their attention and nearly all of their negative coverage on Trump, so Biden escaped any scrutiny of his left-wing policy positions, past job performance or character.
From June 1 through July 31, the ABC, CBS and NBC evening newscasts focused 512 minutes of airtime on the President, or nine times more than the 58 minutes allotted to Biden. (This excludes coverage of the Trump administration in general when not associated with the President himself.)…
MORE
.
—————————————————————————————
.
President Trump Rips DemoNazi Mayor De Blasio As A 'Communist' And A 'Fool' Who Ruined New York City – New York Post
.

.
President Trump on Monday ripped Mayor Bill de Blasio as a "communist" and a "fool" who's transformed the Big Apple into a lawless city of homelessness and violent crime.
"He's a socialist, communist, maybe he's a fool," the president said in an interview on "Fox & Friends." "He got rid of some of the most talented policemen that there are in the world. And that includes looking for very bad things beyond New York."
Trump pointed to the surge in gun violence the city has grappled with since the NYPD dismantled its anti-crime unit. From Friday through Sunday, 51 victims were shot in 40 separate incidents across the five boroughs…
MORE
.
—————————————————————————————
.
Scamdemic: Texas Officials Announce Covid-19 Case Numbers Were Fake Due To System Upgrades, Coding Errors – Big League Politics
Texas Gov. Greg Abbott announced last week that the number of new COVID-19 cases was erroneous, with an artificially high number of cases, due to system upgrades and coding errors with their reporting system.
Abbott explained that the Texas Department of State Health Services brought in a data team to review the suspect numbers. The positivity rates reached a stunning 24.5 percent last Wednesday, which caused the media alarmists to create more hysteria among the beleaguered masses.
DSHS press officer Lara Anton said that this happened because of a computer update that occurred on Aug. 1, resulting in positives being uploaded into the system multiple times. Coding errors were also discovered in one hospital lab and another commercial lab that resulted in additional positives being counted to the total.
Dallas County Director of Health and Human Services Dr. Phillip Huang made excuses for the glaring errors which are being used to shutter certain businesses throughout Texas…
MORE
.
—————————————————————————————
.
49 People Shot In 72 Hours As Wave Of Gun Violence Continues In DemoNazi-Controlled New York City – Gothamist
.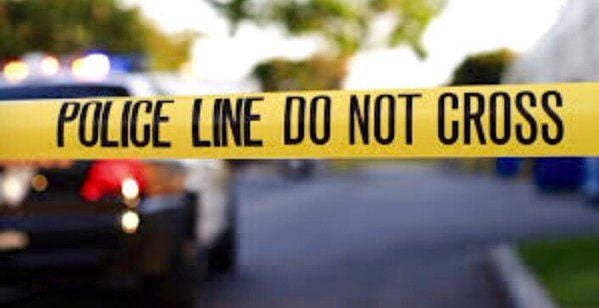 .
Forty-nine people were shot over the course of 72 hours in NYC between Thursday and Saturday, compared to eight shooting victims over the same time period last year, according to preliminary NYPD statistics sent to Gothamist Sunday morning.
Eight people were murdered – at least six by gun violence – compared to three homicides last year over those three days. Those numbers do not yet reflect shootings on Sunday. But about 2 a.m. Sunday, a 47-year-old was fatally shot in the head near Parkside and Ocean Avenues in Brooklyn at the entrance of Prospect Park. The man was the ninth person in NYC murdered since Thursday.
Those 49 shooting victims were shot in 38 separate incidents between August 13th and 15th…
MORE
.
—————————————————————————————
.
President Trump Takes 700% More Questions From Fake News Media Than Dementia Joe In One Month – Washington Examiner
One of the most remarkable aspects of newly bashful Joe Biden's march to the Democratic presidential nomination has been his avoidance of the press and his refusal at times to even entertain questions.
Press conferences, which have been the easiest and most effective way to get attention in all past campaigns, have disappeared as the former vice president has ducked press scrums, choosing instead to host only a handful of mostly local TV interviews.
By comparison, President Trump has increased his meetings with the media through the resumption of his coronavirus press briefings, West Wing events, and gaggles with the White House press pool.
The comparison in numbers of questions taken is stunning and suggests that the presidential challengers have reversed roles, with Biden running a bunker-styled Rose Garden campaign and Trump as the insurgent…
MORE
.
—————————————————————————————
.
'Trumptillas' Pop Up In New Jersey, Delaware And Alabama As Thousands Of Trump Supporters Try To Break Boat Parade Guinness World Record In Florida – Daily Mail
.

.
Thousands of Trump supporters flocked to their nearest bodies of water to take part in massive boat parades Saturday, with those in Florida trying to break a Guinness World Record while they were at it.
Trump flotillas – dubbed 'Trumptillas' – have been increasing around the country over the last few months as a way to rally for the president's 2020 campaign while also practicing social distancing during the coronavirus pandemic.
On Saturday, large-scale flotillas popped up in Florida, New Jersey, Alabama and Delaware, drawing thousands of marine-friendly Trump supporters, as well as protesters. Boaters near Clearwater, Florida, attempted to set a new Guinness World Record…
MORE
.
—————————————————————————————
.
Over 10,000 Mail-In Ballots Rejected In Michigan Primary Election – Epoch Times
Over 10,000 ballots mailed in to election officials in Michigan will not be counted, primarily because they arrived late.
Of the approximately 10,600 rejected absentee ballots, 6,405 were because they arrived late, Michigan Secretary of State Jocelyn Benson, a Democrat, announced Friday. Another 1,438 ballots lacked a signature, while 787 had signatures that did not match.
Over 1,100 people had moved, invalidating their attempt to vote. And 846 ballots were from people who died after voting. The dozens of remaining ballots had additional issues, including unconfirmed identification.
Benson said many of the issues could be fixed by bills already introduced in the state legislature, including House Bill 5987, which would allow mailed ballots to count if they're postmarked by election day, even if they arrive up to two days later…
MORE
.
—————————————————————————————
.
President Trump's Brother Robert Dies At 71 – Fox News
.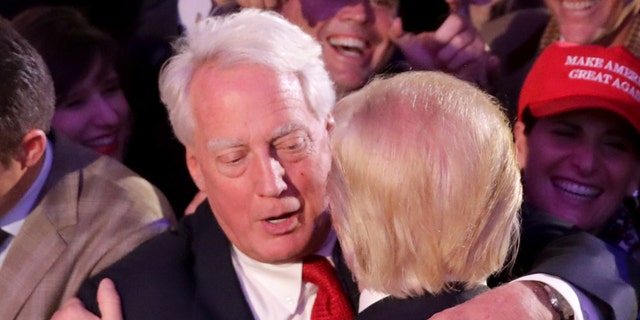 .
Robert Trump, younger brother of President Trump, died Saturday night, the White House confirmed in a statement from the president. He was 71.
"It is with heavy heart I share that my wonderful brother, Robert, peacefully passed away tonight," the president wrote. "He was not just my brother, he was my best friend. He will be greatly missed, but we will meet again. His memory will live on in my heart forever. Robert, I love you. Rest in peace."
The president had traveled to New York on Friday to visit his ailing brother. A senior administration official had said the president "has a very good relationship with his brother and his brother is very special to him."…
MORE
.
—————————————————————————————
.
Feds Stepping In To Prosecute BLM/Antifa Terrorists In Portland, Oregon That DemoNazi District Attorney Refuses To Prosecute – Breitbart
The Multnomah County District Attorney announced earlier this week that dozens of people arrested over almost three months of rioting in Portland, Oregon, will not be prosecuted, but as local officials stand down, federal prosecutors are taking on cases.
D.A. Mike Schmidt said his office would not prosecute rioters arrested unless the charges against them included property damage, theft or the use or threat of force against another person.
Willamette Week reported on the federal move to prosecute rioters, including Edward Thomas Schinzing, who was caught on camera setting fires inside of the Multnomah County Justice Center on May 29, 2020, the first night of protests in Portland:
It was a slam-dunk case for the Multnomah County District Attorney's Office: the destruction of county property caught on camera. And county prosecutors are pursuing indictments for 47 people on felony charges related to protests this year…
MORE
.
—————————————————————————————
.
DemoNazi-Controlled Chicago Spent $66 Million To Turn Convention Center Into Coronavirus Hospital That Has Treated A Total Of 38 Patients To Date – Washington Free Beacon
.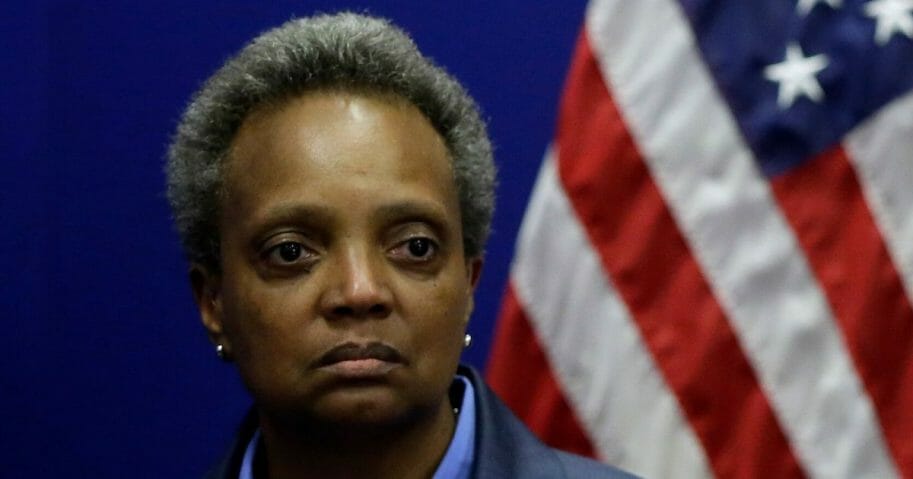 .
Chicago mayor Lori Lightfoot's (D.) decision to renovate a local convention center into a makeshift coronavirus hospital cost taxpayers nearly $66 million – though only 38 patients received treatment at the facility, the Chicago Sun-Times reported on Friday.
The Metropolitan Pier and Exposition Authority, the agency Lightfoot tasked with overseeing the project, overlooked a bid from a construction company that offered to waive fees or donate them to coronavirus pandemic relief organizations. Instead, officials gave the bid to Walsh Construction, a politically connected contractor, which billed the city $65.9 million to renovate the McCormick Place convention center.
The decision cost taxpayers more than $1.7 million per patient…
MORE
.
—————————————————————————————
.
Donald Trump To Donate His Quarterly Presidential Salary To Help Repair National Monuments Damaged By BLM/Antifa Terrorists – Fox Business
President Trump announced Friday he is donating his $100,000 quarterly presidential salary to the National Park Service to "repair and restore" national monuments.
"I promised YOU I would not take a dime of salary as your President. I donate the entire $400,000!" Trump wrote on Twitter. "It is my honor to give $100,000 to @NatlParkService to help repair and restore our GREAT National Monuments. So important to our American History! Thank You!!"
For the last two quarters, the president, who is paid $400,000 annually, donated his salary to coronavirus relief.
Earlier this month Trump signed a landmark national parks bill, the Great American Outdoors Act. The bipartisan bill will pay for repairs to the National Park System, permanently finance the Land and Water Conservation Fund and create thousands of jobs…
MORE
.
—————————————————————————————
.
Deep State Corruption Update: FBI Lied To FISA Court After Concealing Carter Page's CIA Work, According To Clinesmith Charging Documents – Zero Hedge
.

.
The FBI was aware that Carter Page was a CIA asset months before the agency concealed that fact from the FISA court, which granted permission to spy on the former Trump campaign aide.
After withholding this information during the application and two subsequent renewals, top FBI attorney Kevin Clinesmith altered documents to specifically say Page wasn't a CIA source during a third warrant renewal, according to a 5-page federal charging document reviewed by The Federalist.
Clinesmith agreed to plead guilty to altering an email which helped justify surveillance of Page to specifically deny that Page was an "operational contact" for the CIA – helping the agency investigate suspected Russian intelligence figures for five years…
MORE
.
—————————————————————————————
.
Washington State DemoNazis To Shell Out 40 Million Taxpayer Dollars To Illegal Aliens For "Coronavirus Relief" – Daily Wire
After months of pressure from activists, Washington Gov. Jay Inslee (D) has agreed to set aside $40 million in coronavirus relief for workers in the U.S. illegally.
As The Daily Wire previously reported, Seattle's city council sough $100 million in relief funds from the state for illegal immigrants who didn't qualify for the federal government's coronavirus stimulus. The city passed a resolution in May that called for the creation of a "Washington Worker Relief Fund" that would provide "economic assistance to undocumented Washingtonians during the COVID-19 pandemic."
At that time, the resolution passed the city council unanimously – 9-0 – and Mayor Jenny Durkan signed it.
"Looking out for the most vulnerable in our community is even more critical in times of crisis," Durkan said at the time. "It is all the more important to ensure we are not pushing people further into the shadows."…
MORE
.
—————————————————————————————
.
Largest New York City Police Union Endorses President Trump – Epoch Times
.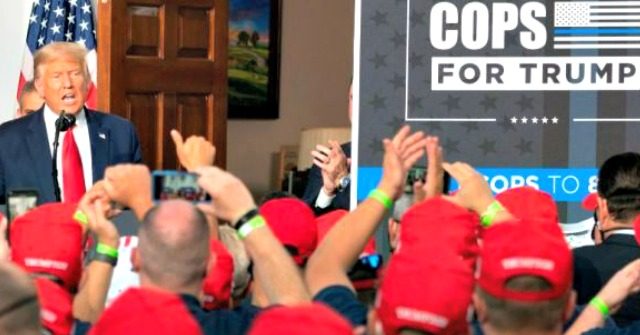 .
The largest union representing New York Police Department officers on Aug. 14 endorsed President Donald Trump's re-election campaign.
"I have 36 years in this job, 21 as a president of this fine organization. I cannot remember when we've ever endorsed for the office of president of the United States until now. That's how important this is," said Patrick Lynch, the president of the Police Benevolent Association of the City of New York (PBA).
"Mr. President, we are fighting for our lives out there. We don't want this to spread to the rest of this country," Lynch added. "Now, many times people say that a union like ours, law enforcement group, gives endorsements…
MORE
.
—————————————————————————————
.
Winning: U.S. Retail Sales Return To Pre-Coronavirus Levels – Statista
Following an unprecedented plunge in April and a sharp rebound in May, U.S. retail sales continued to recover from the historic slump brought about by the COVID-19 pandemic in June.
According to preliminary figures released by the U.S. Census Bureau on Thursday, total retail and food services sales amounted to $524.3 billion last month, up 7.5 percent over May and 1.5 percent over last year's June figure. The latest increase puts retail sales back on its pre-pandemic trajectory.
Due to the widespread lockdown instated to contain the spread of COVID-19, retail sales had plunged 14.7 percent in April, following an already unprecedented 8.2 percent drop in March. To put this in perspective, the highest drop prior to March 2020 had occurred in November 2008, when retail sales declined by less than 4 percent at the height of the financial crisis.
The June rebound was led by those stores hit hardest by the shutdown in the first place, with clothing store sales up 105 percent over May and other specialty stores also seeing double digit increases in sales…
MORE
.
—————————————————————————————
.
The Art Of The Deal: Trump Administration Brokers Historic Peace Agreement Between Israel And The United Arab Emirates – New York Post
.

.
Now we're talking the Art of the Deal!
While it is not unusual in political circles to describe something as a historic breakthrough, it is unusual when the term is justified. Yet that is the right way to describe the three-way agreement announced Thursday by the Trump White House, Israel and the United Arab Emirates.
Based on its immediate impact alone, you can even call this one an earthquake. In an instant, regional fault lines are redrawn and the door is thrown open for Israel to normalize its relations with other Arab states.
The agreement also dramatically turns up the heat on the Palestinians to make a deal, lest they find themselves further isolated in their standoff with Israel…
MORE
.
—————————————————————————————
.
DemoNazi Corruption Update: Kamala Harris Refused To Prosecute Priests' Sexual Abuse After Church's Lawyers Funded Her Campaign – Breitbart
Peter Schweizer, author of Profiles in Corruption: Abuse of Power by America's Progressive Elite and president of the Government Accountability Institute, discussed with host Alex Marlow of Sirius XM's Breitbart News Daily on Thursday that Sen. Kamala Harris (D-CA), while San Francisco's district attorney (DA), refused to prosecute cases of priests' sexual abuse.
Harris was the only DA among those from the top 50 metropolitan cities not to lay charges against clergy for sexual abuse, said Schweizer, reflecting on Harris's tenure as the San Francisco DA between 2004 and 2011.
Schweizer stated, "The numbers are pretty stunning. From 2004 to 2011, Kamala Harris was the San Francisco [district attorney] responsible for all prosecutions and the prosecution team in the San Francisco area. Between 2004 and 2011, she did not prosecute a single case of priests' sexual abuse-period."
Schweizer continued, "To put that in the context of how stunning that is, if you look at the top 50 metropolitan areas in the United States at that time…