.
Nearly Five Times More People Have Died From The Flu Than Coronavirus In Britain Over The Past Seven Weeks – The Sun
.

.
FLU has killed more people in the UK than coronavirus for seven weeks in a row, new stats reveal today. Almost five times as many people are now dying of influenza or pneumonia than Covid-19, according to the latest data from the Office for National Statistics.
In the seven weeks up to July 31, the latest date for which figures are available, 2,992 people died of coronavirus – but 6,626 died of flu or pneumonia. A total of 1,002 died of influenza in the week up to June 19 -compared to 783 Covid-19 deaths.
The gap has widened each week up to the end of last month when flu killed 928 people – almost five times as many as the 193 who lost their lives to coronavirus. Overall during that seven-week time frame, 6,626 people died of flu – and 2,992 died of coronavirus…
MORE
.
—————————————————————————————
.
Feds Paid Social Security To Woman Who Died In 1971; Almost $460,000 In Checks – Washington Times
The Social Security Administration was still paying benefits this year to a woman who died nearly 50 years ago, and her nephew had been cashing the checks – collecting a staggering $459,000 over the years, federal prosecutors said Tuesday.
The government also paid out a $1,200 coronavirus stimulus check this year to the woman, who, according to records, would have been 114 years old – the second-oldest person on Social Security.
In actuality, the woman, identified only as AV in court documents, died in Brooklyn in 1971. The government began paying Social Security benefits six years later, in 1977.
The woman was listed as filing a change of address form in 1989, nearly two decades after her death, said Scott Jones, a special agent for the Social Security Administration's inspector general who investigated the case.
Prosecutors say George Doumar, the woman's nephew, was cashing the checks – one a month, or more than 500 over 43 years – and keeping the money…
MORE
.
—————————————————————————————
.
Retail Stores And Restaurants Fleeing DemoNazi-Controlled New York Forever – Breitbart
.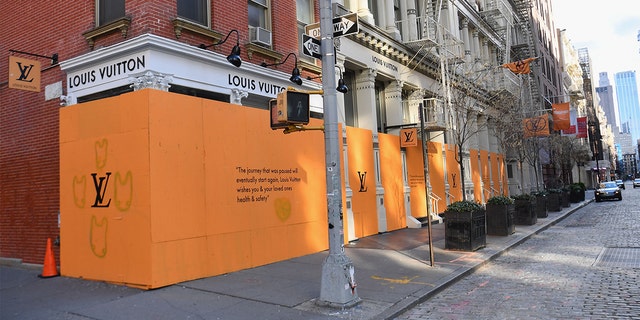 .
Crime, taxes, disease, and an anti-science approach to social distancing have chased a number of big retailers and restaurateurs out of New York forever, reports the far-left New York Times.
"In the heart of Manhattan, national chains including J.C. Penney, Kate Spade, Subway and Le Pain Quotidien have shuttered branches for good," per the Times, which adds other big box retailers, like Victoria's Secret and the Gap, have chosen to reopen in other states while their Manhattan locations remain shuttered.
On top of that, Victoria's Secret, which had been paying $937,000 a month in rent, is no longer paying that rent. The Gap is not paying its own $264,000 monthly rent to Rockefeller Center…
MORE
.
—————————————————————————————
.
Peak Idiocy: Wisconsin Government Agency Mandates Facemask Use For Virtual Zoom Meetings – Zero Hedge
Despite the deluge of data that continues to come in indicating that the coronavirus may not be the death sentence that the mainstream media has made it out to be, the sharp overreaction from those who can't help but be scared half to death from the virus continues unabated.
The latest example comes to us from the Wisconsin's Department of Natural Resources, who told its employees that effective August 1, they would have to wear a mask – even for teleconferences.
Preston Cole of the DNR said in an e-mail to employees: "Also, wear your mask, even if you are home, to participate in a virtual meeting that involves being seen – such as on Zoom or another video-conferencing platform – by non-DNR staff. Set the safety example which shows you as a DNR public service employee care about the safety and health of others."
Gov. Tony Evers had put a mask order in place effective August 1 that mandates masks are to be worn whenever a person is in an enclosed space other than a private residence…
MORE
.
—————————————————————————————
.
Trump Administration Inks $1.5 Billion Deal With Moderna For 100 Million Vaccine Doses – Breitbart
.

.
U.S. President Donald Trump's administration entered into an agreement with American biotech company Moderna for 100 million doses of its experimental coronavirus vaccine, the White House and the drugmaker announced on Tuesday.
"I'm pleased to announce that we have reached an agreement with Moderna to manufacture and deliver 100 million doses of their coronavirus vaccine candidate," Trump told reporters. "The federal government will own these vaccine doses; we're buying them."
Moderna Chief Executive Stéphane Bancel welcomed the deal in a statement issued Tuesday.
"We appreciate the confidence of the U.S. government in our mRNA vaccine platform and the continued support," he declared…
MORE
.
—————————————————————————————
.
Leftist Hellhole Update: Uber And Lyft Say They May Shut Down In California If Forced To Classify Drivers As Employees – Marketwatch
Uber Technologies Inc. and Lyft Inc. warned Wednesday of plans to potentially shut down their operations in California if they are forced to recognize drivers as employees in the state.
The two companies are appealing a judge's ruling requiring drivers to be classified as employees instead of contractors. The judge gave Uber and Lyft 10 days to file an appeal before his order goes into effect.
Uber UBER CEO Dara Khosrowshahi warned Wednesday in an interview on MSNBC that the company's ride-hailing service could shut down in California until November as a result. Khosrowshahi said that it would be "unfortunate," but what the injunction granted Monday would require would be tough for Uber to pull off quickly.
"If the court doesn't reconsider, then in California, it's hard to believe we'll be able to switch our model to full-time employment quickly," he said. "We can't go out and hire tens of thousands of people directly overnight."…
MORE
.
—————————————————————————————
.
Dementia Patient Joe Biden Picks Token Black Woman As His Running Mate – New York Post
.

.
Joe Biden has selected Sen. Kamala Harris as his running mate, ending months of speculation that the former California attorney general and one-time Democratic presidential candidate would join his ticket.
"I have the great honor to announce that I've picked @KamalaHarris – a fearless fighter for the little guy, and one of the country's finest public servants – as my running mate," Biden said in a tweet Tuesday evening announcing the news.
"Back when Kamala was Attorney General, she worked closely with Beau," he said, referring to his late son who served as attorney general of Delaware while Harris held the same role in California…
MORE
.
—————————————————————————————
.
Black Man Executes 5-Year-Old White Boy In Front Of His Two Sisters – Daily Wire
On Sunday, 25-year-old black male Darius Sessoms allegedly murdered 5-year-old Cannon Hinnant, who is white, in Wilson, North Carolina, in front of the boy's two young sisters.
Sessoms, who lived the next house over from the victim's father, ran across the lawn to Hinnant and shot him in the head at point-blank range as his two sisters, ages seven and eight, looked on, neighbors said, according to WRAL.com. Hinnant was in the front yard riding his bike.
The boy's father, too distraught to speak to local news on camera, was heard screaming after the shooting, witnesses said. The man rushed out to hold his bleeding son before Hinnant was rushed to nearby medical center, where he was later pronounced dead.
Sessoms took off in a black vehicle after the shooting and was not apprehended until Monday by U.S. Marshals Service Carolinas Regional Fugitive Task Force, Goldsboro police, and the Wayne County Sheriff's Office, according to a report from WRAL.com…
MORE
.
—————————————————————————————
.
Big Ten Cancels Fall Football Season, Will Explore Playing In Spring – Bleacher Report
.

.
There will be no Big Ten football in the fall. On Tuesday, the conference announced it will not hold a fall season because of the ongoing coronavirus pandemic.
Big Ten Commissioner Kevin Warren had this to say:
"The mental and physical health and welfare of our student-athletes has been at the center of every decision we have made regarding the ability to proceed forward. As time progressed and after hours of discussion with our Big Ten Task Force for Emerging Infectious Diseases and the Big Ten Sports Medicine Committee, it became abundantly clear that there was too much uncertainty regarding potential medical risks to allow our student-athletes to compete this fall."…
MORE
.
—————————————————————————————
.
DemoNazi-Controlled Seattle City Council Approves Insane Plan To Defund Police, Lay Off 100 Cops, Slash Salaries – Breitbart
The Seattle City Council approved proposals Monday that would reduce the police department by as many as 100 officers through layoffs and attrition – an action supported by protesters who have marched in the city following the police killing of George Floyd in Minneapolis but strongly opposed by the mayor and police chief.
Measures that would cut less than $4 million of the department's $400 million annual budget this year passed out of committee unanimously last week.
On Monday, only council member Kshama Sawant voted against the budget package, saying it does not do enough to defund the police.
Seattle currently has about 1,400 police officers and the reductions fell short of the 50 percent cut to the department that many Black Lives Matter protesters are seeking. Several council members on Monday said the changes were a starting point in a long process to reimagine policing and public safety…
MORE
.
—————————————————————————————
.
Running Scared: Cuomo Pulls Out All Stops To Avoid Responsibility On NY's Massive Covid Nursing Home Death Count – Monica Showalter
.

.
Imagine being one of the relatives of the thousands of elderly nursing home residents who died as a result of their residences becoming sealed incubators for COVID, which Andrew Cuomo literally ordered.
These people were banned from visits from their own families for their own "safety," they said. Yet it was Potemkin stuff; they had no protection from COVID, as they had to breathe the air of coughing, infected patients all around them, with absolutely no way to get away from it. Once they got it, they died alone.
It's the biggest scandal of the COVID era.
Cuomo's policy killed at least 6,000 nursing home patients…
MORE
.
—————————————————————————————
.
Half A Million Incorrect Absentee Ballot Applications Sent Across Virginia, Including To Dead People – Just The News
A non-profit group says more than a half-million inaccurate applications for absentee ballots were mistakenly sent across Virginia this week – including to dead voters, errant relatives and even a pet – in an unprecedented mailing flub that has heightened concerns about the integrity of expanding mail-in voting efforts.
The mistakes raised alarms with recipients as diverse as election monitors, members of the League of Women Voters and a retired FBI agent. The Center for Voter Information, the nonprofit group that sent the mailers with pre-filled absentee ballots, is now apologizing.
The Center for Voter Information said the absentee application mailings were sent to "eligible voters" in the state and "some of the mailers may have directed the return envelopes" for the absentee applications to the wrong election offices.
The counties impacted by inaccurate mailings included Fairfax City, Fairfax County, Franklin City, Franklin County, Richmond City, Richmond County, Roanoke City and Roanoke County. ..
MORE
.
—————————————————————————————
.
Over 100 BLM Terrorirsts Arrested During Night Of Rioting, Looting In DemoNazi-Controlled Chicago – Breitbart
.

.
Chicago Police Superintendent David Brown stressed during a Monday morning press conference his officers are coming after looters and 100 arrests have already been made related to the violence and destruction that happened overnight in the Windy City.
Fox News aired the press conference in which Brown noted violence and looting followed an officer-involved shooting in Chicago's Englewood neighborhood Sunday afternoon. He explained the suspect at the center of that shooting, a 20-year-old male, allegedly pointed a gun at officers and "shot at officers first."
Officers returned fire, wounding the suspect. No officers were injured in the incident. Brown said a "crowd gathered" following the incident, and were "fueled by misinformation as the afternoon turned into evening."…
MORE
.
—————————————————————————————
.
Career Criminal Freed In Coronavirus Jailbreak Charged With Home Invasion Murder – Big League Politics
A Maryland man freed from jail has been re-arrested and charged in a home invasion murder, in which a 63-year-old man was killed in the presence of his 16-year-old daughter.
Justin Wilson had been granted an emergency motion for release from the Montgomery County Detention Center, already facing several charges of theft, plus rogue and vagabond. Court filings reveal that Wilson was released on a coronavirus reprieve.
Wilson is currently in police custody in Virginia, awaiting extradition to Montgomery County, Maryland, where he's wanted in connection to the stabbing murder of Edigio Ienzi. Ienzi's 16-year-old daughter recounted finding her father struggling his Wilson, who was stabbing him with a knife, on the evening of July 23 in their Germantown home. Ienzi died shortly after first responders arrived at an area hospital.
Wilson had apparently known Ienzi's son, and had been in the family home years before. Ienzi's son believes that the 26-year-old felon was seeking to steal valuables contained in safes within the home….
MORE
.
—————————————————————————————
.
U.S. Customs Seizes Shipments Of Nearly 20,000 Fake Driver's Licenses From China, Other Countries – Epoch Times
.

.
U.S. Customs and Border Protection (CBP) officers in Chicago have seized more than 19,000 fake IDs in the first half of this year, with the majority arriving from China and Hong Kong, the federal agency said.
The fake driver's licenses were intercepted at the International Mail Facility (IMF) at Chicago's O'Hare International Airport between Jan. 1 and June 30 this year, according to a news release issued by the CBP.
"Take a look at these IDs – same person, different bio info," CBP Chicago said on Twitter. "Officers in Chicago have kept a tally of how many fraudulent IDs have come through the O'Hare mail facility. From Jan. 1 to June 30, CBP officers have seized nearly 20,000 counterfeit driver's licenses."…
MORE
.
—————————————————————————————
.
President Trump Signs Executive Orders Suspending Payroll Taxes, Extending Unemployment Benefits, Defering Student Loan Payments And Extending The Evictions Moratorium – CNBC
President Donald Trump on Saturday signed a series of executive orders expanding coronavirus economic relief to Americans struggling during the pandemic. The president's four orders extend unemployment benefits, provide a payroll tax holiday, defer student loan payments through 2020 and extend the federal moratorium on evictions.
Trump's orders will quickly face a legal challenge, as continuing the programs would require federal funding, which Congress controls.
"We're going to save American jobs and provide relief to the American workers," Trump said during a press conference at his private golf club in Bedminster, New Jersey.
Trump said he will establish a payroll tax holiday through the end of the year to Americans earning less than $100,000 per year and instruct the Treasury Department to allow employers to defer payment of the employee portion of certain payroll taxes. However, there's no guarantee workers will receive that money…
MORE
.
—————————————————————————————
.
Antifa Terrorists Show Up To Pro-Police Rally In Colorado, Get Beaten Like Rented Mules – Daily Wire
.

.
Protesters at a pro-police rally in Fort Collins, Colorado, on Saturday reportedly beat several far-left activists after the far-left activists allegedly went after a veteran who was in a wheelchair.
Several dozen pro-police protesters walked alongside the veteran in the wheelchair, who was carrying an American flag, as they seemingly forced the far-left activists out of the neighborhood.
Numerous people who were on the pro-police side said that the far-left activists went after the man in the wheelchair and suggested that was what ended up starting the fight. Several people among the pro-police protesters stated repeatedly throughout the video that there was a kid's birthday party in the area…
MORE
.
—————————————————————————————
.
DemoNazi Governor Of Oregon Caught Violating Her Own Mask Order – PJ Media
Oregon Governor Kate Brown (D-Portland) and her security detail appear to have violated Brown's own mask mandate, according to a post that has gone viral on Facebook.
In addition, a member of that security detail, an Oregon state trooper, has yet to be publicly recognized for rescuing a teenage girl from drowning. A witness to the incident last Sunday is now demanding that the trooper be awarded a medal from the Oregon State Police, but so far Brown has not publicly acknowledged the heroic act by the police officer.
In an interview with PJ Media, the witness, a woman named Rebekah (she asked us not to include her last name out of fear of retaliation from Gov. Brown) described the scene. Rebekah brought her kids to a riverside park on a hot summer day to go swimming.
She happened upon Kate Brown and her Oregon State Police security detail on a trail next to the park in Marion County. None were wearing masks, despite a mid-July executive order requiring masks outdoors, not just inside public buildings…
MORE
.
—————————————————————————————
.
DemoNazi Congresswoman Tlaib Violated Campaign Finance Law, House Ethics Committee Unanimously Rules – Daily Caller
.

.
Democratic Michigan Rep. Rashida Tlaib violated the Federal Election Campaign Act of 1971 by paying herself a salary from her campaign after securing victory in the 2018 general election, the House Ethics Committee unanimously ruled on Friday.
The Ethics committee found that Tlaib violated FECA's personal use restrictions by paying herself $10,800 from her campaign when she was no longer a congressional candidate in late 2018 and ordered her to repay that amount back to her campaign within one year, the committee said in a report.
The committee "determined that the evidence is sufficient to support a determination that a portion of the salary payments that Representative Tlaib received after the 2018 general election was inconsistent with the requirements outlined by [FECA]…
MORE
.
—————————————————————————————
.
Rape Suspect Released From Jail Over Covid-19 Concerns Murders His Accuser In Her Home – New York Post
A Virginia rape suspect was released from jail over coronavirus concerns – and then shot dead his accuser, authorities say.
Ibrahim E. Bouaichi, 33, of Greenbelt, Md., had been indicted on charges of rape, strangulation and abduction after Karla Dominguez, a native of Venezuela, told cops in Alexandria, Va., that he sexually assaulted her in October, the Washington Post said.
Bouaichi turned himself in 11 days later, and a judge ordered him held without bond. Then, despite objections by an Alexandria prosecutor, lawyers for the man, who was charged with six felonies, successfully argued on April 9 that he be released on $25,000 bond – with a condition that he only leave his Maryland residence to meet with lawyers or pretrial services officials, the newspaper said.
In their motion requesting bond, Bouaichi's lawyers had argued that it was "impossible" to provide their client with adequate social distancing and other safety measures amid COVID-19 while behind bars, according to the report…
MORE
.
—————————————————————————————
.
UK And German Researchers Create Aluminum-Ceramic Material That Can't Be Cut – Thomasnet
.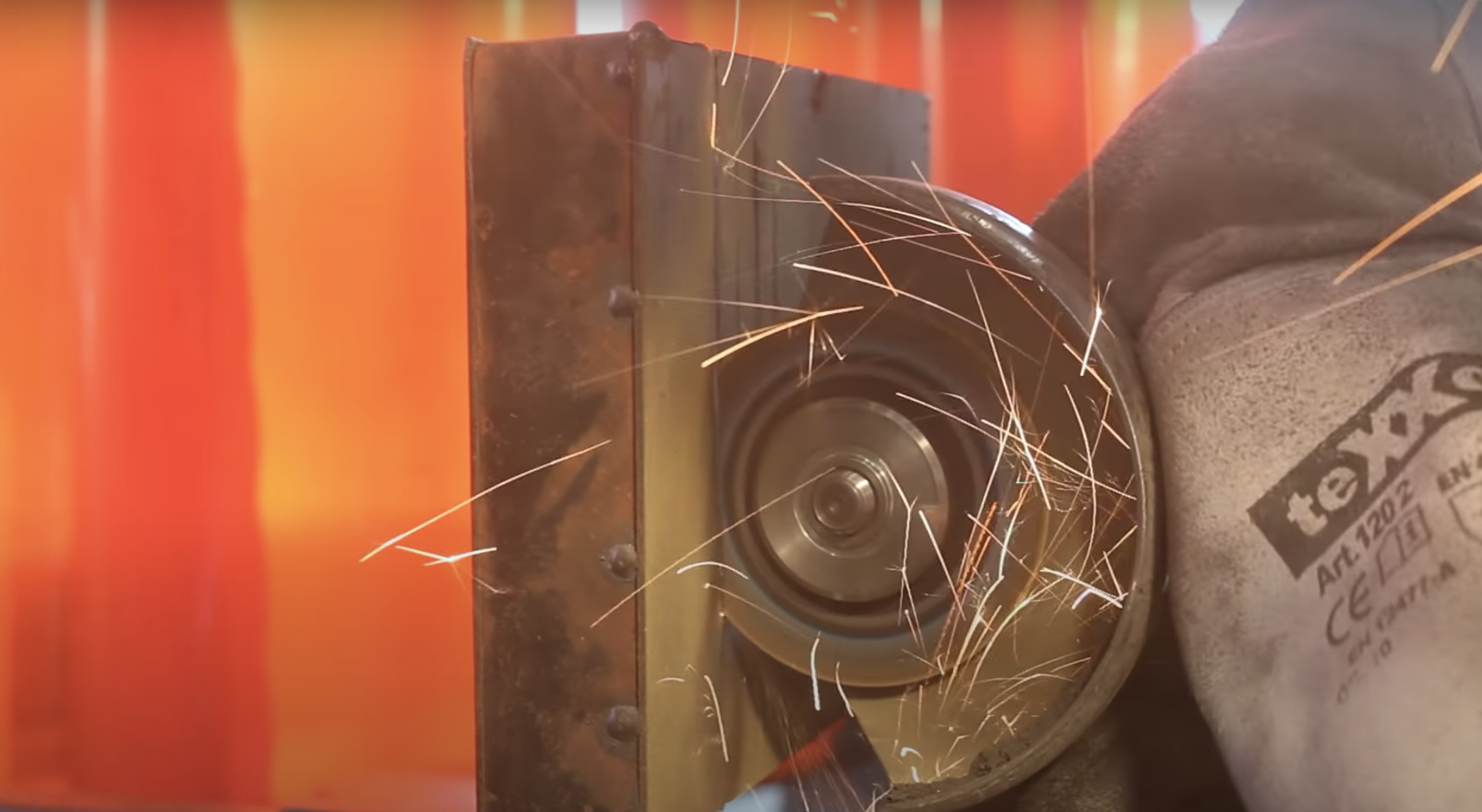 .
A team of engineers from the U.K. and Germany says a newly developed material could be a breakthrough for a wide range of industries requiring safety or protective equipment.
Proteus – named for the shape-shifting aquatic deity of Greek mythology – is the first manufactured material that cannot be cut, researchers from Durham University and the Fraunhofer Institute write in the journal Scientific Reports.
The lightweight substance consists of ceramic spheres surrounded by a cellular aluminum structure, which combine to render cutting tools – including angle grinders, drills, and high-pressure water jets – ineffective. Although video footage released by the team shows a blade narrowly penetrating the material, researchers say the ceramic components resist it indefinitely…