.
More Than $500 Million Stolen From State Of Maryland In Unemployment Fraud Scheme – Big League Politics
Maryland Governor Larry Hogan announced that the state had discovered a "massive" unemployment fraud scheme, bilking the state's unemployment insurance fund of more than $500 million dollars, and possibly stealing much more from other states across the country on Wednesday.
Governor Hogan held a press conference to announce the discovery of the fraud ring by the state.
The organized fraudsters allegedly used information stolen from the state from previous data briefs to impersonate the identity of tens of thousands of people, filing 47,500 fraudulent unemployment insurance claims.
The state currently believes that approximately $501 million in unemployment insurance benefits were dispersed to fraudulent entities. The fraud is being investigated by a federal prosecutors…
MORE
.
—————————————————————————————
.
Leftist Hellhole Update: Suspect In NYPD Protest Assault On Chief Monahan, Other Cops Released Without Bail – WABC
.

.
One of the two men arrested for attacking an NYPD lieutenant and NYPD Chief of Department Terence Monahan was released without bail Thursday night, with the judge granting him supervised release.
Police identified him as 25-year-old Quran Campbell. The second suspect, Banks Shaborn, also 25, was being held on $10,000 bail. A senior police official called these developments "stunning."
"Quran Campbell is captured on video for the nation to witness him viciously assault 3 cops in uniform – 1 who lost consciousness. Judge Robert Rosenthal's reckless decision to release Mr. Campbell WITHOUT BAIL endangers every NYer…
MORE
.
—————————————————————————————
.
How Obama, Biden And Clinton Helped Russia's Putin Weaponize Energy – John Solomon
The failed Russian reset engineered by President Obama, Vice President Joe Biden and Secretary of State Hillary Clinton was a one-sided affair.
The Americans repeatedly gave Russia's nuclear monopoly, Rosatom, assets like uranium under U.S. soil and billions of dollars in nuclear fuel contracts that made American electricity customers reliant on Moscow for years to come.
And then Vladimir Putin pulled the rug out from under the Obama administration in 2014, invading the Crimea region of U.S. ally Ukraine in a move that ended the reboot and made for frosty relations between Washington and Moscow.
In Chapters 2 and 6, the new book Fallout: Nuclear Bribes, Russian Spies and the Washington Lies that Enriched the Clinton and Biden Dynasties describes how Putin lured the Obama-Biden-Clinton team into many giveaways, as Russian nuclear executives were secretly captured by the FBI mocking team Obama for making it so easy for Moscow to get what it wanted…
MORE
.
—————————————————————————————
.
87-Year-Old Leftist Supreme Court Justice Ginsburg Finally Admits She's Been Undergoing Cancer Treatments For Months – Breitbart
.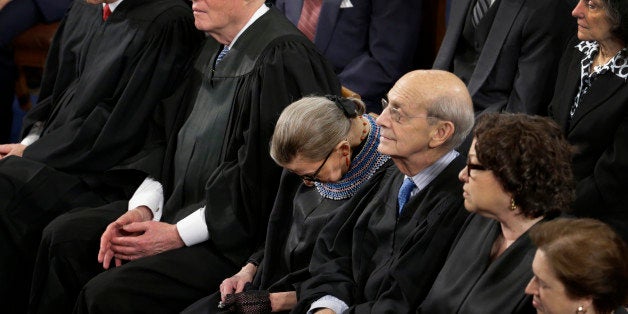 .
Supreme Court Justice Ruth Bader Ginsburg has been undergoing chemotherapy for "recurrence of cancer" for the last several weeks, she revealed in a statement on Friday.
"On May 19, I began a course of chemotherapy (gemcitabine) to treat a recurrence of cancer," the 87-year-old justice said in a statement. "A periodic scan in February followed by a biopsy revealed lesions on my liver. My recent hospitalizations to remove gall stones and treat an infection were unrelated to this recurrence."
"Immunotherapy first essayed proved unsuccessful. The chemotherapy course, however, is yielding positive results. Satisfied that my treatment course is now dear, I am providing this update," she continued…
MORE
.
—————————————————————————————
.
BLM Terrorists Attack Chicago Police, Injure 18 Officers During "Peaceful Protest" Of Columbus Statue – WJW
Eighteen Chicago Police officers were injured in a protest Friday, the department said in a statement.
A large group gathered for a protest around 4:20 p.m. local time, the department said. Officers were there "providing security and protecting their First Amendment right to peaceful assembly," the statement said.
Approaching a statue of Christopher Columbus, some people in the crowd used rocks, fireworks, frozen bottles and other objects to attack officers, the statement said.
The attack resulted in 18 officers injured, the statement said. Some were taken to area hospitals by paramedics for further treatment and some were treated at the scene. About 12 people were arrested and could potentially face charges that may include battery to a police officer, mob action, and/or other felonies, according to the statement.
At a news conference on Saturday, activists demanded the immediate defunding of the police department….
MORE
.
—————————————————————————————
.
Oregon Officials Suing Feds For Arresting The BLM Terrorists That Oregon Officials Refuse To Arrest – New York Post
.

.
Oregon officials plan to sue several federal agencies they say are sending masked, camouflaged agents to detain and seize protesters without probable cause, according to a report.
Oregon Attorney General Ellen Rosenblum said her office will also begin a criminal investigation into an incident of force by federal officers, the Oregonian reported.
"The federal administration has chosen Portland to use their scare tactics to stop our residents from protesting police brutality and from supporting the Black Lives Matter movement," Rosenblum said. "Every American should be repulsed when they see this happening. If this can happen here in Portland, it can happen anywhere."…
MORE
.
—————————————————————————————
.
Georgia Governor Kemp Issues Executive Order Banning Cities, Counties From Mandating Public Mask-Wearing – ARS Technica
Georgia Governor Brian Kemp yesterday issued an executive order that overturns local mask-wearing requirements.
Kemp's executive order says that "any state, county, or municipal law, order, ordinance, rule, or regulation that requires persons to wear face coverings, masks, face shields, or any other Personal Protective Equipment while in places of public accommodation or on public property are suspended to the extent that they are more restrictive than this Executive Order."
Kemp, a Republican, issued the order despite evidence that masks are an effective tool in fighting the COVID-19 pandemic. Wearing masks is one of several important steps people can take to limit the spread of coronavirus, among others, such as hand-washing and social distancing.
Kemp acknowledges that, as his executive order says, "all residents and visitors of the State of Georgia are strongly encouraged to wear face coverings as practicable…
MORE
.
—————————————————————————————
.
Here's How Much Trump's Deregulation Saved Your Family This Year – Tyler O'Neil
.

.
On Thursday, President Donald Trump gave the American people an update on his historic effort to slice through the red tape strangling the economy behind the scenes.
The president had promised to slash two regulations for every new regulation issued, but in his first three years, he has far exceeded that ambitious promise. His deregulation saves the average American family thousands of dollars per year.
"Before I came into office, American workers were smothered by a merciless avalanche of wasteful and expensive and intrusive federal regulation. These oppressive, burdensome mandates were a stealth tax on our people – slashing take-home pay, suppressing innovation, surging the cost of goods, and shipping millions of American jobs overseas – millions and millions and millions. It never ended," Trump announced on Thursday…
MORE
.
—————————————————————————————
.
Los Angeles Teen Sues After County Forcibly Injects Him With Estrogen To Combat Behavioral Problem – National File
A lawsuit alleges that male 16-year-old was forcibly given the female hormone estrogen to combat a mild behavioral disorder during his time at at a Los Angeles County juvenile hall. It is claimed that hormone ultimately led the male teen to experience hormonal issues and develop breast tissue.
The teenager, who has his identity withheld due to his age, reportedly had up to 30 doses of Estradiol administered to combat a diagnosis of oppositional defiant disorder, or ODD, at Eastlake Juvenile Hall in June of 2019, reports the LA Times.
Two milligrams of the female hormone were given without the boy's consent or his parents' knowledge two days after his arrest. The teenager began to notice adverse effects from too much production of the female hormone, leading to the medical condition known as "gynecomastia," or breast enlargement.
According to the teenager's attorney, he will require cosmetic surgery to remove growths from his chest…
MORE
.
—————————————————————————————
.
Senator Hawley Asks DOJ To Investigate St. Louis Prosecutor Who Seized McCloskeys' Guns – Right Scoop
.

.
Senator Josh Hawley is asking for AG Barr to open a civil rights investigation into the corrupt St. Louis Circuit Attorney Kim Gardner who is targeting the McCloskeys for defending themselves against the BLM mob. As you know, she had law enforcement seize their guns last weekend:
Josh Hawley
@HawleyMO

This morning I have asked the Department of Justice to open a civil rights investigation into the St Louis Circuit Attorneys Office. Targeting law abiding citizens who exercise constitutionally protected rights for investigation & prosecution is an abuse of power…
MORE
.
—————————————————————————————
.
Georgia Father Arrested After Beating The Hell Out Of Man He Found In His 14-Year-Old Daughter's Bedroom – Daily Mail
Authorities in Georgia say an enraged father took things too far and crossed a line, resulting in his arrest, after he found a grown man in his 14-year-old daughter's bedroom.
Ismael Casillas, 41, has been charged with aggravated assault for allegedly attacking and severely beating 20-year-old Keywontrezes Humphries in the early hours of July 4 after finding the man at the family's home in Coweta County. Casillas is accused of knocking out and chipping several of Humphries' teeth, and choking the young man.
Investigators with the sheriff's office said that had Casillas allowed the unwelcome guest to leave after the thrashing, they might not have pursued legal actions against him, reported Fox 5 Atlanta. But then Casillas went a step farther by allegedly asking his wife to bring him his gun.
Humphries jumped out of a bedroom window in an effort to escape, but Casillas was waiting for him in the front yard, where the beating continued, according to investigators…
MORE
.
—————————————————————————————
.
Black Women Violently Assault Spirit Airlines Employees Over Delayed Flight – New York Post
.

.
Three Spirit Airlines employees were battered in a wild melee at a South Florida airport over a delayed flight, according to a report. The attack captured on video broke out Tuesday night at a gate for a Philadelphia-bound flight from Fort Lauderdale International Airport, news station WPLG reported.
The flight at Spirit Airlines terminal in Fort Lauderdale, Florida.The flight at Spirit Airlines terminal in Fort Lauderdale, FloridaYouTube The employees suffered minor injuries when three passengers "became combative following a delayed flight," the airline said.
In the clip, several women were seen hurling items at the workers before going behind the counter and attacking at least one of the employees…
MORE
.
—————————————————————————————
.
U.S. Retail Sales Sour 17.7 Percent; Biggest Increase Ever Recorded – The Hill
U.S. retail sales rose more than 17 percent between April and May, shattering expectations, as states began loosening restrictions imposed to slow the coronavirus pandemic, according to data released by the Census Bureau on Tuesday.
Retail and food service sales jumped 17.7 percent for May after diving 14.7 percent in April, according to the advance estimate of monthly retail sales released Tuesday. Economists broadly expected retail sales to climb between 7 percent and 8 percent in May following April's plunge.
Retail sales minus automobiles and auto parts rose 12.4 percent, while retail stores alone saw a 16.8 percent jump in sales in May.
The sharp rise in May retail sales came as states gradually allowed some nonessential businesses to reopen, including stores and restaurants that had been shut down for nearly two months…
MORE
.
—————————————————————————————
.
Black Teens Punch, Stomp Pregnant Mother In Front Of Her Home; One Drop-Kicks Toddler In The Face – New York Post
.

.
A group of teens pummeled a pregnant Illinois mom – and even drop-kicked her helpless tot – during a caught-on-video brawl, according to footage and reports.
The disturbing confrontation circulating on Twitter showed two young women attacking the woman as she stood with her young daughter outside a home Friday in the village of Brooklyn.
Two of the girls are seen in the footage attacking the woman, pulling her hair and pushing her to the ground. A third girl filmed the attack on the mom, who is pregnant, The Sun reported.
As the group clobbered the mom, a teen boy suddenly ran over and kicked the toddler in the head, the report said…
MORE
.
—————————————————————————————
.
18,000 Prisoners To Be Released From DemoNazi-Controlled California Prisons Next Month Due To Irrational Coronavirus Fears – Washington Examiner
An estimated 8,000 inmates could be eligible for release by the end of August, in addition to the state's reduction of about 10,000 inmates since Gov. Gavin Newsom declared a state of emergency in March, the state Department of Corrections and Rehabilitation (CDCR) said.
The CDCR says its previous "pandemic emergency decompression efforts" have reduced inmate populations system-wide by approximately 10,000 people already, to reduce the risk of COVID-19 transmission within its facilities.
"These actions are taken to provide for the health and safety of the incarcerated population and staff," CDCR Secretary Ralph Diaz said in a news release. "We aim to implement these decompression measures in a way that aligns both public health and public safety."
According to the CDCR, of the state's approximate 115,000 inmates, roughly 2,400 prisoners have tested positive for the coronavirus, and at least 31 prisoners have died from COVID-19 related illnesses…
MORE
.
—————————————————————————————
.
Moderna Reports 'Robust' Results In Coronavirus Vaccine Trial – Daily Caller
.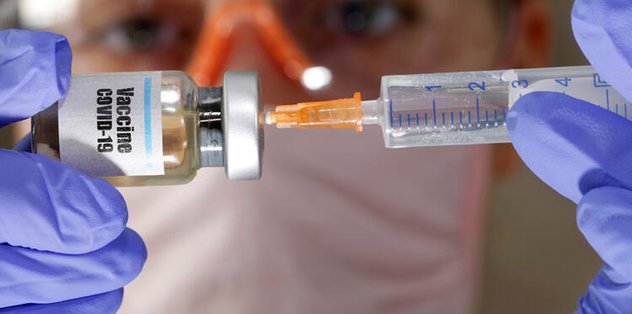 .
Pharmaceutical company Moderna said Tuesday it will begin a new phase of testing for its coronavirus vaccine later this month after all patients who took part in an initial trial showed "robust" responses to the drug.
All 45 volunteers in the study developed "rapid and strong immune responses" when administered the vaccine, with none of the participants showing severe side effects, according to Moderna.
Moderna developed the vaccine in coordination with the National Institute of Allergy and Infectious Diseases (NIAID) as part of Operation Warp Speed, the Trump administration's effort to find a coronavirus vaccine…
MORE
.
—————————————————————————————
.
President Trump Signs Law To Sanction Chinese Officials, Banks Over Hong Kong Abuses – Epoch Times
U.S. President Donald Trump on July 14 signed into law a bill that would impose sanctions on Chinese officials and entities responsible for extinguishing Hong Kong's freedoms, as well as banks that do business with them.
He also signed an executive order to end the United States' preferential treatment of Hong Kong. The measures, Trump said, were enacted to "hold China accountable for its oppressive actions against the people of Hong Kong."
Trump described Beijing's tightening control over the city as "not a good situation." The communist regime recently imposed a national security law over Hong Kong, which critics say marks the end of the city's autonomy.
"Their freedom has been taken away, their rights have been taken away. And with it goes Hong Kong, in my opinion, because it will no longer be able to compete with free markets," Trump said. "A lot of people will be leaving Hong Kong I suspect."…
MORE
.
—————————————————————————————
.
Antifa Terrorists Show Up To Protest Anti-Pedophilia Rally In Dublin, Ireland – Big League Politics
.

.
On July 11, 2020, a group of deranged Antifa activists attacked an anti-pedophilia demonstration in Dublin, Ireland. The "March For Innocence" rally was held outside the Leinster House, Ireland's parliament, protesting a bill that would allow 16-year-old children and younger to "change their gender."
Conservative commentator Paul Joseph Watson tweeted, "Imagine protesting against an anti-pedophilia event."
The protesters were also demanding that the Minister of Children Roderic O'Gorman resign for taking a picture with LGBT activist Peter Tatchell at a Gay Pride march in 2018. O'Gorman asserted that he was not aware of Tatchell's views on children and sex when the photo was taken…
MORE
.
—————————————————————————————
.
Former White House Physician Dr. Ronny Jackson Wins Republican Runoff In Texas – The Hill
Ronny Jackson, President Trump's former White House physician, won the GOP runoff in Texas' 13th District, leaving him well placed to be elected to Congress in November in the reliably red district.
Jackson led with 56 percent of the vote with 87 percent of precincts reporting, according to The Associated Press. He defeated Josh Winegarner, a lobbyist, in the race to replace Rep. Mac Thornberry (R-Texas), who's retiring after 13 terms.
Trump tweeted Tuesday night to congratulate the former White House official and spoke with him on the phone. The president endorsed Jackson, a former Navy officer, in February ahead of a crowded primary on March 3 where no single candidate won a majority.
Jackson will face off against Democrat Gus Trujillo, who prevailed in his party's runoff on Tuesday. Trump nominated Jackson last year to lead the Department of Veterans Affairs, but he withdrew from consideration amid allegations of professional misconduct…
MORE
.
—————————————————————————————
.
Former Auburn Football Coach Tommy Tunerville Defeats Complete Waste Of Space Jeff Sessions In GOP Senate Primary – Breitbart
.

.
While it appeared former U.S. Attorney General Jeff Sessions might have had a late surge in his Republican primary runoff contest against former Auburn University head football coach Tommy Tuberville, it was not nearly enough.
Sessions was defeated by a wide margin on Tuesday and has officially been eliminated from regaining the seat he held for two decades in the U.S. Senate. With more than 70% reporting, Tuberville had a 24-point lead over Sessions and will face incumbent Sen. Doug Jones (R-AL) on November 3 in the general election.
During a speech given to his supporters at the Renaissance Hotel in Montgomery, Tuberville congratulated Sessions for a hard-fought race…
MORE
.
—————————————————————————————
.
Former MythBusters Co-Host Grant Imahara Dies Of Brain Aneurysm At 49 – Fox News
Grant Imahara, a former host of the Discovery Channel show "Mythbusters," reportedly died on Monday of a brain aneurysm. He was 49 years old.
"We are heartbroken to hear this sad news about Grant," a Discovery spokesperson told TMZ. "He was an important part of our Discovery family and a really wonderful man. Our thoughts and prayers go out to his family."
Imahara, an electrical engineer by trade, co-hosted "Mythbusters" from 2005 to 2014. His sudden death shocked former "Mythbusters" star and former co-host Adam Savage, who mourned Imahara's death in a Twitter post.
"I'm at a loss. No words. I've been part of two big families with Grant Imahara over the last 22 years," Savage wrote. "Grant was a truly brilliant engineer, artist and performer, but also just such a generous, easygoing, and gentle PERSON. Working with Grant was so much fun. I'll miss my friend."…