.
BLM Terrorists Destroy Statue Of Immigrant Who Died Fighting Slavery – Breitbart
.

.
Protesters from the Black Lives Matter movement vandalized and toppled a statue of Col. Hans Christian Heg, an immigrant from Norway who died fighting for the Union against slavery, on Tuesday night in Madison, Wisconsin.
Local ABC affiliate WKOW reported:
Protesters pulled down the Forward statue that normally stands outside the State Capitol and left it lying in the middle of the road.

The same group also tore down the Col. Hans Christian Heg statue a short time later. The group then went on to throw the statue into Lake Monona. Heg fought for the Union during the Civil War and was a stark opponent of slavery during that time…
MORE
.
—————————————————————————————
.
County In DemoNazi-Controlled Oregon Exempts Non-White People From Mandatory Face Mask Order To 'Prevent Racial Profiling' – Gateway Pundit
Lincoln County, Oregon announced last week that residents must wear a face covering in public if they are unable to 'socially distance' to help stop the spread of COVID-19.
However, only white people are subjected to the tyranny.
On Tuesday, the public health officials announced that non-white people are exempted from the new mandatory face mask order to 'prevent racial profiling.'
"No person shall intimidate or harass people who do not comply," the Lincoln County public health officials said.
The reason for the exemption? For one, the Director of ACLU's Racial Justice Program ReNika Moore complained about face mask mandates for black people back in April.
"For many black people, deciding whether or not to wear a bandana in public to protect themselves and others from contracting coronavirus is a lose-lose situation that can result in life-threatening consequences either way," ReNika Moore said…
MORE
.
—————————————————————————————
.
President Trump Commemorates 200th Mile Of New Border Wall In Arizona – Epoch Times
.

.
President Donald Trump visited a section of the U.S.-Mexico border in Yuma, Arizona, to celebrate the 200th mile of the newly built border wall.
"I'm thrilled to be in Yuma… to commemorate the completion of more than 200 miles of powerful border wall," he said during a roundtable briefing on the border security before he visited the border wall. "We're on pace to complete 450 miles by the end of the year and 500 miles almost immediately thereafter."
"The Army Corps of Engineers, I want to thank them, they've been incredible," he added.
Trump said that the new wall system has enhanced the capability of the United States to secure the southern border…
MORE
.
—————————————————————————————
.
New Home Sales Surge 16.6%, Smashing Expectations – Breitbart
Sales of new homes in the United States surged higher in May as the economy reopened.
Sales of new single-family houses rose to a seasonally adjusted annual rate of 676,000, according to estimates released jointly today by the U.S. Census Bureau and the Department of Housing and Urban Development. This is 16.6 percent above the revised April rate of 580,000 and is 12.7 percent above the year-ago level.
Economists had expected a more modest bounce of just 2 percent to a pace of 636,000 from the previously reported 623,000. The actual increase was much steeper because of the downward revision for April and May's sales rate coming in higher than expected.
The huge boost in home sales in May suggests the economy is recovering faster than expected. New home sales are only a small part of the housing market but they can have an outsized economic impact because homebuilding is labor-intensive and buyers typically also purchase a lot of adjacent goods, such as furniture and appliances…
MORE
.
—————————————————————————————
.
Why Trump Isn't Taking Action In Seattle – Kurt Schlichter
.

.
It's certainly frustrating to watch a pack of reeking leftist scumbags declare a portion of an American city an "autonomous zone" – what is it with Democrats and their secession fetish? – but do not get frustrated because Donald Trump has not sent the 101st Airborne in to powerwash the human grunge from Seattle's feces-bedecked streets.
That's what the Democrats want. And Trump – a better strategic thinker than all the media geniuses, hack politicians, and Afghan War-losing generals who cry about him – is not only not going to give them the victory they crave. He's going to jam their cheesy plan down their throats.
The libs' plan to win in November corresponds to Trump's plan to crush them yet again. Skeptical?…
MORE
.
—————————————————————————————
.
How The Democrats Collude To Enable Voter Fraud – John Hinderaker
One of the most pernicious phenomena of modern times is the collusive lawsuit. This is how it works: a left-wing organization sues a government agency that is also controlled by the left. The lawsuit alleges that the agency is obliged to do something that the agency would like to do, but the Democrats can't get it passed.
Then the parties – supposedly adverse, but actually in collusion – "settle" the case by having the agency agree to do what it wanted to do all along. If all goes well, a court enters an order enforcing the settlement. So the net effect is that a policy that the Democrats couldn't get passed is now a court-ordered mandate. This happens often.
In Minnesota, Democrats are colluding to enable voter fraud in the upcoming primary election. This presumably is a warmup for the same effort they will make to enable fraud in the general election in November.
With many believing that President Trump has a good chance to carry Minnesota after coming close last time, the Democrats are taking no chances…
MORE
.
—————————————————————————————
.
WSJ: DemoNazi-Controlled States With The Most Severe Lockdowns Are Struggling To Recover – Daily Caller
.

.
Democrats run nine of the 10 states with the highest jobless rates, The Wall Street Journal editorial board pointed out Sunday night in an editorial exploring how quickly states that instituted severe economic lockdowns are recovering.
TheWSJ's editorial board said that the states with the highest jobless rates experienced the most severe restrictions during the pandemic. The Department of Labor reported Friday that the states with the most severe lockdowns are struggling to recover, the board noted.
The unemployment rate in May was 13%, data showed, yet 10 states are well above that number. Nevada is at the top of the list at 25.3%, with Hawaii hitting 22.6%, Michigan coming in at 21.2%, while 16.3% of Californians, Rhode Islanders and Massachusetts citizens are unemployed…
MORE
.
—————————————————————————————
.
More Evidence That A Lack Of Vitamin D Is Linked To Covid-19 Severity – MSN
New European research has added to the growing body of evidence which suggests that a vitamin D deficiency could be linked with developing a more severe case of COVID-19.
Carried out by researchers at Trinity College Dublin, Ireland, and the University of Liverpool, UK, the new study looked at 117 countries which had 150 or more COVID-19 cases to see how the virus affects different populations in different ways.
The researchers gathered data on people aged 65 and over, each country's population density, the latitude of the capital city and air pollution levels.
Their findings, published in the British Medical Journal, showed that the proportion of older people in each country strongly affected COVID-19 mortality rates – for every one percent increase in the proportion of people aged 65 and over, the researchers estimated that there was an increase of 13 percent in mortality rates…
MORE
.
—————————————————————————————
.
Protesters Are Burning Down Central Banks In Lebanon As Government Devalues Currency – Washington Standard
.

.
Riots have spread across Lebanon in recent weeks, in response to a currency crisis that has left large portions of the country in poverty. Headquarter locations for the country's central bank have been targeted by protesters, along with smaller bank branches that symbolize the economic woes of the nation.
Lebanon's currency has been deteriorating for many years, but began a freefall back in October which has further plunged the country into poverty.
In the past 6 months, the nation's Lira currency has lost about 70% of its value. Last week, Joyce Karam of United Arab Emirates-based media outlet TheNational reported that the Lebanese pound is trading for more than 5,000 per $1…
MORE
.
—————————————————————————————
.
At Least 100 People Shot Over Father's Day Weekend In DemoNazi-Controlled Chicago – Breitbart
At least 100 people were shot, 14 fatally, in Mayor Lori Lightfoot's (D) Chicago over Father's Day Weekend 2020.
The Chicago Sun-Times reports the first non-fatal shooting of the weekend occurred around 6:30 p.m. Friday, when a vehicle pulled up near a 35-year-old woman and the occupants opened fire. The woman was transported to hospital with gunshot wounds to her arm.
NBC Chicago reports the last non-fatal shooting of the weekend took place around 12:30 a.m. Monday, when an 18-year-old woman was shot while "driving in the 5100 block of South Calumet."
The first fatal shooting of the weekend occurred at 9:52 p.m. Friday, when a car pulled up on three men and the occupants opened fire. Two 34-year-old men and a 43-year-old man were shot, and the wounds of one of the 34-year-old men proved fatal.
The last fatal shooting of the weekend occurred just after midnight Monday morning…
MORE
.
—————————————————————————————
.
Vast Neolithic Circle Of Deep Shafts Found Near Stonehenge – The Guardian
.

.
A circle of deep shafts has been discovered near the world heritage site of Stonehenge, to the astonishment of archaeologists, who have described it as the largest prehistoric structure ever found in Britain.
Four thousand five hundred years ago, the Neolithic peoples who constructed Stonehenge, a masterpiece of engineering, also dug a series of shafts aligned to form a circle spanning 1.2 miles (2km) in diameter.
The structure appears to have been a boundary guiding people to a sacred area because Durrington Walls, one of Britain's largest henge monuments, is located precisely at its centre. The site is 1.9 miles north-east of Stonehenge on Salisbury Plain, near Amesbury, Wiltshire…
MORE
.
—————————————————————————————
.
Delta To Restart Flights Between U.S. And China – The Hill
Delta Air Lines on Monday announced it will resume service from the U.S. to China on June 25 following the suspension of those flights since February due to the coronavirus.
The flight between Seattle and Shanghai-Pudong, China, through Seoul-Incheon, South Korea, will operate twice a week. Delta is the first U.S. airline to restart flights to China.
In July, Delta plans to operate once-weekly flights from Seattle and Detroit to China, which would also fly through Seoul-Incheon. The announcement comes after the Transportation Department announced last week that airlines could continue four flights weekly between the U.S. and China.
"With a mission to connect the world, Delta is committed to getting our customers to their destinations safely and confidently, especially at this critical time. We are implementing unprecedented health and safety measures and practices, so customers are assured of ease and safety at all points of their journey," Wong Hong, Delta's President of Greater China and Singapore, said in a statement on Monday…
MORE
.
—————————————————————————————
.
Los Angeles Customs Officials Seize Nearly 10 Tons Of Prohibited Meats From China – Epoch Times
.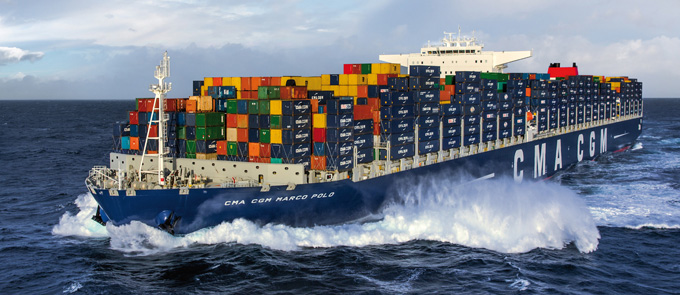 .
U.S. customs officials intercepted 19,555 pounds of prohibited meat products from China between April 6 and June 6 in Los Angeles, intercepting them before they reached American consumers.
The meat products contained prohibited pork, chicken, beef, and duck. They were packaged in boxes that had other consumer products such as headphones, door locks, kitchenware, trash bags, and cellphone covers, "in a clear attempt to smuggle the prohibited means," according to a June 19 statement from the U.S Customs and Border Protection (CBP).
These products – placed in 12 different shipments containing a total of 834 cartons – were intercepted by CBP agriculture specialists at the Los Angeles/Long Beach Seaport…
MORE
.
—————————————————————————————
.
Boom: $27.2 Million May Haul For GOP, With Trump Campaign Raising More Than $810 Million – Washington Examiner
Fundraising records continue to be challenged by Republicans, a firm sign that the GOP base is rallying behind President Trump as he steps back into campaign mode.
The latest example is from the Republican National Committee, which revealed to Secrets today that it took in the second-biggest haul ever for a May, $27.2 million. Combined with the fundraising by the Trump campaign and its committees, the GOP operation raised $73.8 million in May and has a whopping $264.7 million in hand and no debt.
More impressive, said officials, is that for the 2019-2020 campaign cycle, Team GOP has raised $816.7 million for the 2020 campaign, which is expected to cost several billion dollars.
And it has continued this month with the one-day fundraising record of $14 million by the Trump campaign and the RNC on Sunday, the president's birthday and Flag Day. The average donation was $46.
"Enthusiasm for President Trump and his bold leadership in a time of crisis remains strong…
MORE
.
—————————————————————————————
.
Leftist Terrorism Update: At Least Ten Shot In Downtown Minneapolis; Reports Of One Hundred Brawling With Weapons – Big League Politics
.

.
MORE
.
—————————————————————————————
.
Secretary Of State Pompeo: John Bolton Is "A Traitor" – Washington Examiner
Secretary of State Mike Pompeo condemned John Bolton as "a traitor who damaged America" with his memoir while denying the veracity of his explosive account.
"It is both sad and dangerous that John Bolton's final public role is that of a traitor who damaged America by violating his sacred trust with its people," Pompeo said in a Thursday evening release.
Bolton, the former White House national security adviser, rocked domestic and international politics by writing a book that portrays the president as ignorant, venal, and indifferent to any U.S. interests beyond the 2020 reelection campaign.
In that effort, the book also purports to raise the curtain on Pompeo's personal disagreements with President Trump, with potentially damaging ramifications for the secretary's relationship with the White House…
MORE
.
—————————————————————————————
.
Chick-Fil-A CEO Goes Full Retard, Says White People Should Shine Black People's Shoes To Show A "Sense Of Shame" For Racism – CNS
.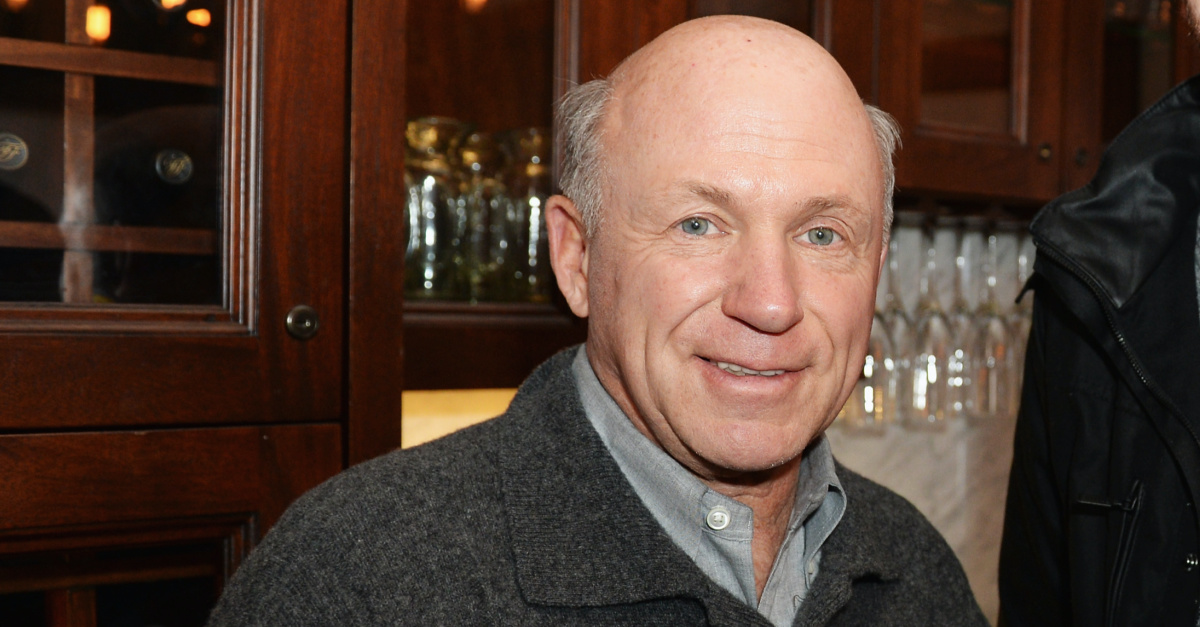 .
Chick-Fil-A CEO Dan Cathy says white people should find black strangers, go up to them, and shine their shoes to show repentance for their sins of racism.
He once bought 1,500 shoe brushes for his employees to shine strangers' shoes to exhibit their remorse for racism, Cathy said Sunday during a panel discussion at Passion City Church in Atlanta, Georgia.
By shining shoes, white Americans can express shame, embarrassment, humility and contrition, Cathy said.
"Maybe, we need to give them a hug, too," he added, providing a demonstration to Christian Rapper Lecrae…
MORE
.
—————————————————————————————
.
BLM Terrorists Tear Down George Washington Statue In Oregon, Drape It In Burning American Flag – Breitbart
A statue of George Washington, the first president of the United States, was toppled and draped in a burning American flag by protesters in Portland, Oregon, on Thursday evening.
KOIN 6 reports:
Thursday marked the 21st day of protests in Portland sparked by the death of George Floyd at the hands of Minneapolis police. Two groups – Rose City Justice and Lavender Caucus – hosted a sit-in rally at Jefferson High School in the evening where community members shared their experiences with racism to a crowd of a few hundred. The group did not hold a march.

A separate group of about 20 people met at NE Sandy Boulevard and NE 57th Avenue around 10 p.m. at the site of a large bronze statue of George Washington. Some wrapped the statue's head in an American flag and lit the flag on fire. Their numbers grew over the next hour until there were enough people to pull the statue to the ground…
MORE
.
—————————————————————————————
.
DemoNazi Governor Of Kentucky Announces Free Health Care For Black People – Natural News
.

.
To ensure that "racial justice" is more easily achieved, Kentucky Governor Andy Beshear has announced plans for all Black people in the state – and only Black people, it is important to emphasize – to receive "free" health care coverage.
Because a lot of Black people are apparently coming down with the Wuhan coronavirus (COVID-19), according to Beshear – and this combined with the recent George Floyd incident – the only logical thing to do is to give even more government handouts to the Black population of Kentucky.
"We are going to begin an effort to cover 100 percent of our individuals in our Black and African-American communities," Beshear stated from the capitol building in Frankfort…
MORE
.
—————————————————————————————
.
Shocker: Chicago Fraudulent Unemployment Claims Spike – Hot Air
As with most states, Illinois has seen a massive increase in unemployment claims since the lockdowns began and business were forced to close and send their workers home. This was particularly true in the densely populated city of Chicago.
The system was quickly overwhelmed, with newly unemployed workers complaining that they couldn't get through either the online system or by phone to submit a claim.
Because of the massive backlog, the government essentially abandoned its normal verification process and began approving claims as soon as they were submitted in an effort to clear the backlog.
Can any of you guess what happened next? Incidents of unemployment fraud quickly shot through the roof. And that's only the ones they've managed to identify so far.
CBS Chicago:
In its rush to get money into the hands of unemployed workers, the state of Illinois is skipping the verification process…
MORE
.
—————————————————————————————
.
Clown World: Twitter Fact-Checks Hilarious Trump Tweet Meme On Behalf Of CNN – PJ Media
.

.
Twitter and the mainstream lying press are working overtime to gaslight Americans into believing that memes are "fake news."
The president tweeted this hilarious meme by well-known satirist and meme-maker Carpe Donktum on Thursday, which skewered the fake news media narrative and the way they manipulate reality. It is spot-on genius. But journalists are pretending they don't know it's a joke.
Wait, memes aren't real??? You don't say. Thank you so much for telling us!
Carpe Donktum's watermark is clearly visible on the video, but even still, Twitter put a "manipulated media" tag on the tweet…