.
Corporate Pandering Update: Uncle Ben's, Aunt Jemima And Other Brands Undergoing Packaging Changes In Response To BLM/Antifa Terrorism – Just The News
As the nation's attention has recently turned to racial issues following the death of George Floyd, several major brands including Aunt Jemima, Uncle Ben's and Mrs. Butterworth's are either implementing or considering changes.
The Quaker Oats Company's Aunt Jemima brand on Wednesday announced plans to rename its Aunt Jemima products and take the Aunt Jemima graphic off of the packaging.
"Packaging changes without the Aunt Jemima image will begin to appear throughout Q4 of 2020. The name change will be announced at a later date and will quickly follow the first phase of packaging changes," Quaker Oats Company, a subsidiary of PepsiCo, Inc., said in its press release.
"We recognize Aunt Jemima's origins are based on a racial stereotype," Quaker Foods North America Vice President and Chief Marketing Officer Kristin Kroepfl said. "While work has been done over the years to update the brand in a manner intended to be appropriate and respectful, we realize those changes are not enough."…
MORE
.
—————————————————————————————
.
Atlanta Cops Walk Out In Protest Over Fellow Officer Being Charged With Felony Murder – Breitbart
.

.
Swathes of police officers in Atlanta, GA, are "walking off the job," according to multiple reports published Wednesday evening. Todd Starnes tweeted, "BREAKING NEWS: Georgia police sources tell me only two police precincts are staffed in the entire city of Atlanta. Entire zones of officers are walking off the job. Zones 1,3,5 and 6 have left their posts. Zones walking off the job. #BlueLivesMatter."
Atlanta's CBS affiliate reported that it had confirmed the walkout through its own sources:
Several Atlanta Police officers have reportedly walked off the job at precincts across the city. The claim comes hours after charges were filed against ex officer Garrett Rolfe and Officer Devin Brosnan in the Rayshard Brooks case…
MORE
.
—————————————————————————————
.
Pentagon Releases 'Defense Space Strategy' For U.S. Superiority In Weaponized Space – Epoch Times
The Department of Defense on Wednesday released its Defense Space Strategy that will serve as a roadmap for how it will go about ensuring a "secure, stable, and accessible" space domain for the United States and its allies while advancing U.S. military space power.
"The Defense Space Strategy is the next step to ensure space superiority and to secure the Nation's vital interests in space now and in the future," Secretary of Defense Mark Esper said in a statement. "We desire a secure, stable, and accessible space domain that underpins our Nation's security, prosperity, and scientific achievement.
"This strategy identifies a phased approach on how we are going to achieve the desired conditions in space over the next 10 years," he added.
According to the strategy (pdf), China and Russia pose the "most immediate and serious threats to U.S. space operations." Threats from North Korea and Iran are also growing, it noted…
MORE
.
—————————————————————————————
.
That 70s Show Star Danny Masterson Charged With Three Counts Of Rape – The Hill
.

.
Former "That 70s Show" star Danny Masterson was charged Wednesday with raping three women between 2001 and 2003.
The actor faces three counts of "rape by force or fear," according to the Los Angeles County District Attorney's Office. He is accused of raping a 23-year-old woman in 2001, a 28-year-old woman in April 2003 and a 23-year-old woman later that year between October and December.
All of the crimes are alleged to have occurred in Masterson's home. He was arrested by Los Angeles police Wednesday, according to multiple reports. His bail was set at $3.3 million, and he was bonded out just over three hours after his arrest…
MORE
.
—————————————————————————————
.
Berkeley DemoNazis Vote To Pander To BLM Terrorirsts By Renaming Schools That Honor Founding Fathers – Washington Examiner
Two public schools in Berkeley, California, will remove their names commemorating Presidents George Washington and Thomas Jefferson amid renewed and widespread calls from the Black Lives Matter movement for racial equality.
The Berkeley Unified School District approved a "Resolution in Support of Black Lives Matter" last week, following weeks of nationwide protests and riots denouncing systemic racism and police brutality sparked by the death of a black man, George Floyd, in Minneapolis police custody on Memorial Day.
Both schools are named after presidents who owned slaves.
"Noting that Black Lives Matter protests have swept the nation as demonstrators demand justice in response to the killings of George Floyd, Breonna Taylor, Ahmaud Arbery and far too many other Black Americans to list, the Resolution In Support of Black Lives Matter includes the following action steps: Initiate a School Renaming Process for Jefferson and Washington Elementary Schools…
MORE
.
—————————————————————————————
.
Homebuilder Sentiment Posts Biggest Monthly Surge Ever, A Sign Housing Is Rebounding From Coronavirus – CNBC
.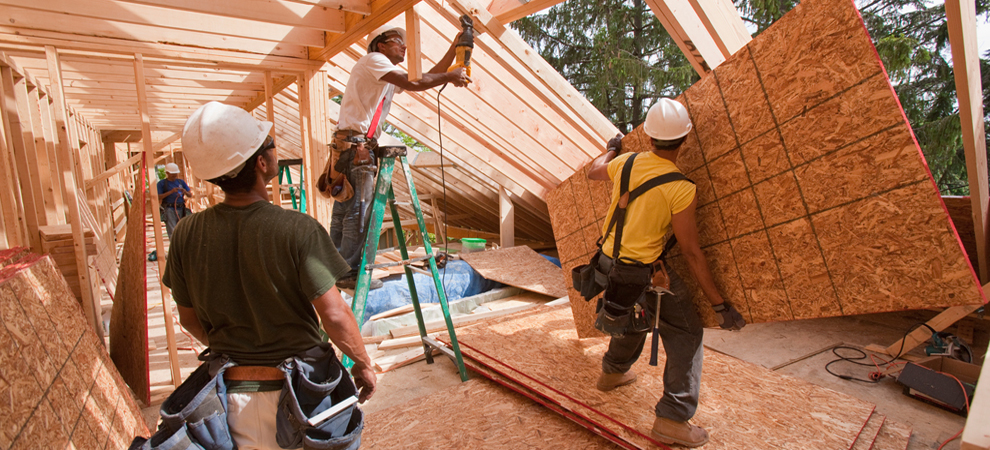 .
A faster-than-expected turnaround in homebuyer demand, following a sharp drop-off at the start of the coronavirus pandemic, has the nation's homebuilders bullish on their business again.
Builder sentiment jumped a striking 21 points in June to 58, the largest monthly increase ever in the National Association of Home Builders/Wells Fargo Housing Market Index. Any reading above 50 indicates a positive market. In April, it plunged a record 42 points to 30.
"As the nation reopens, housing is well-positioned to lead the economy forward," said NAHB Chairman Dean Mon, a homebuilder and developer from Shrewsbury, New Jersey. "Inventory is tight, mortgage applications are increasing, interest rates are low and confidence is rising."…
MORE
.
—————————————————————————————
.
Hillary's Former Running Mate Senator Tim Kaine Claims The U,S, 'Created' Slavery In Psychotic, Anti-American Floor Speech – Big League Politics
Sen. Tim Kaine (D-VA) issued a bizarre floor speech in the Senate on Tuesday in which he claimed that the United States "created" the institution of slavery.
"We need to ban racial and religious profiling. We need to hold police officers and police departments accountable for violent, reckless behavior. We need to promote better training and professional accreditation of police departments," Kaine said.
"We need to do much more within the criminal justice system but also within all of our systems to dismantle the structures of racism that our federal, state, and local governments carefully erected and maintained over centuries," he added.
This is when Kaine went off the rails and began to show his hatred of America and demonstrate his Marxist outlook on history.
"The United States didn't inherit slavery from anybody. We created it. It got created by the Virginia general assembly and the legislatures of other states…
MORE
.
—————————————————————————————
.
Mystery Surrounds Death Of 154 Elephants In Botswana – RT
.

.
The deaths of over 150 elephants is being investigated in Botswana, southern Africa, where an official investigation has so far ruled out poaching and poisoning as factors in the huge mammals' mysterious demise.
The elephants' carcasses were found intact, indicating they were not killed by ivory-thieving poachers, over a span of two months and the cause of death was neither a man-made poison nor anthrax – known to poison elephants who consumed spores after digging into the soil for sustenance during severe drought.
"We are still awaiting results on the exact cause of death," Regional Wildlife Coordinator Dimakatso Ntshebe told Reuters of the ongoing inquiry…
MORE
.
—————————————————————————————
.
Leftist Censorship Update: Google Demonetizes Zero Hedge – Zero Hedge
As you may have read on NBC, Google has decided to suspend ad hosting on the "far-right" Zero Hedge (which apparently can be anything from "batshit insane Austrian school blog" to Russian propaganda or framed in any other way that serves the agenda of those who disagree with our views – which apparently these days is a lot of people) along with The Federalist, a decision that would have a materially adverse impact for both websites.
The reason presented to us for this decision is far more mundane than what has been disclosed by NBC: we are currently appealing it, and expect to remedy it.
That said, we were surprised by the framing of the suspension by the NBC article, which disturbingly appears to be another attempt at activist targeting of inconvenient media outlets, especially since the core argument presented by the NBC employee is different than what Google actually has said.
In fact, half the NBC article just happens to be dead wrong…
MORE
.
—————————————————————————————
.
DemoNazi Mayor Of Boston Supports Removal Of Abraham Lincoln Statue; Opposes Renaming Faneuil Hall, Which Was Named After A Slave Owner – Breitbart
.

.
Boston Mayor Marty Walsh (D) has come out in favor of removing a statue of Abraham Lincoln that has stood in the city for more than a century – but is opposed to renaming Faneuil Hall, which is named for a slave owner and is on the site of a slave market.
As Breitbart News has reported, left-wing activists are trying to have a statue of Abraham Lincoln removed from Park Square after nearly 150 years because they find the depiction of an emancipated slave in the sculpture to be offensive.
The statue has stood there since 1879 and is a replica of an original statue built with funds contributed by freed slaves. Mayor Walsh's office told the Boston Globe last week that he favors removing the Lincoln statue and replacing it with "one that recognizes equality."…
MORE
.
—————————————————————————————
.
Because White People Are Bad – Steve Sailer
The single most relevant fact for understanding America right now is the one you are least supposed to mention: Blacks are vastly more homicidal than any other racial or ethnic group.
Nobody seems to know this when thinking about the reality behind our ongoing Largely Peaceful Riots, although, oddly, the same folks seem to know it when thinking about where to buy real estate or listening to rap.
While it may seem as if America's Establishment has suddenly gone insane, elites are just following out the inevitable logic of dogmas mandated decades ago.
As I've been pointing out for approaching thirty years now, the rationale of mainstream left-of-centrism eventually leads to some extraordinarily radical and impractical conclusions. The current craziness is rooted in ideas that seemed rather moderate when they first became mandatory.
But, as Lenin liked to point out, "He who says 'A' must say 'B.'" The bill for starting from dishonest premises is now coming due…
MORE
.
—————————————————————————————
.
Man Forced To Shoot BLM Terrorist After Mob Viciously Attacks Him For Trying To Protect A Statue – Information Liberation
.

.
A violent mob of rioters tearing down a statue in Albuquerque, New Mexico on Monday were filmed chasing a man down in the streets and attacking him with fists and a skateboard only for the man to shoot one in self-defense.
The media and Twitterati were reporting the story as a "white supremacist" attack on "peaceful protesters" but their narrative collapse after video surfaced showing the lynch mob chased the man down, pummeled him, threw him to the ground and bashed him with a skateboard. The man only then fired back in self-defense.
Unconfirmed reports claimed the man was trying to protect the statue and could have been part of a patriot group called the New Mexico Civil Guard…
MORE
.
—————————————————————————————
.
Researchers: Cheap Drug Improves Covid-19 Survival Rate – Breitbart
Researchers in England say they have the first evidence that a drug can improve COVID-19 survival: A cheap, widely available steroid reduced deaths by up to one third in severely ill hospitalized patients.
The results were announced Tuesday and the British government immediately authorized the drug's use across the United Kingdom for coronavirus patients like those who did well in the study.
Researchers said they would publish results soon, and several independent experts said it's important to see details to know how much of a difference the drug, dexamethasone, might make and for whom.
But "bottom line is, good news," said the United States' top infectious disease expert, Dr. Anthony Fauci. "This is a significant improvement in the available therapeutic options that we have."…
MORE
.
—————————————————————————————
.
Despite The DemoNazis' Best Efforts, U.S. Retail Sales Jumped A Record 17.7% In May – CNBC
.

.
Retail sales shattered already-lofty expectations for May as consumers freed from the coronavirus-induced lockdowns began shopping again.
The 17.7% headline gain including food sales easily topped the record 6.7% from October 2001 – a month after the 9/11 terrorist attacks – and beat the 8% estimate from economists surveyed by Dow Jones.
Retail sales alone powered 16.8% higher from a month earlier, more than double the estimate of 8% from Dow Jones and reversing a 16.4% plunge from the previous month. Clothing and accessories stores reported the biggest percentage gain at 188% while sporting goods, hobby, musical instruments and book stores rose 88.2%…
MORE
.
—————————————————————————————
.
Rep. Scalise Demands Answers From DemoNazi Governors Who Forced Covid-19 Patients Into Nursing Homes, Killing Thousands – Washington Wxaminer
Republican House Minority Whip Steve Scalise is pressing Democratic governors on requirements they set for nursing homes requiring them to readmit COVID-19 patients from hospitals, policies blamed for the high rates of deaths among residents.
"Just sent letters to the Democrat governors of NY, NJ, CA, PA, and MI demanding they explain why they ignored protocols and forced COVID-19 patients into nursing homes. The outcome was devastating. Families who lost loved ones deserve answers. This tragedy was avoidable," tweeted Scalise, a Louisianian.
Nursing home deaths related to COVID-19 have reached 50,000, according to the Wall Street Journal. That's about 42% of total COVID-19 deaths in the United States.
Scalise's letter to Michigan Gov. Gretchen Whitmer stated that his office was "seeking information, at a granular level, about the science and information used to inform your decision to mandate nursing homes and long-term care facilities admit untested and contagious COVID-19 patients from hospitals…
MORE
.
—————————————————————————————
.
Trump Campaign Raises Record $14 Million On President's Birthday – Breitbart
.

.
President Donald Trump's re-election campaign and the Republican National Committee announced Monday they had raised $14 million in online fundraising in just 24 hours on the president's birthday. Trump turned 74 on Sunday.
"Quite a birthday gift for Donald Trump yesterday!" Trump campaign manager Brad Parscale wrote on social media, sharing the numbers from a Fox News report. "Biggest single-day ONLINE fundraising total ever – $14 million."
The Trump Make America Great Again Committee (TMAGAC) also participated in the fundraising effort. The Biden campaign continues struggling to close the funding gap with President Trump…
MORE
.
—————————————————————————————
.
Mega MAGA: More Than 800,000 People Sign Up For Trump Rally On Tulsa, Oklahoma – Gateway Pundit
President Trump's mega MAGA rally in Tulsa, Oklahoma is the hottest ticket ever! By Sunday, more than 800,000 people signed up for tickets to attend Trump's first rally after the COVID-19 lockdowns.
The mega MAGA rally was originally scheduled for June 19 (Juneteenth), however, President Trump moved the rally to Saturday, June 20th. Trump's 2020 campaign manager Brad Parscale said more than 800,000 people have signed up for tickets.
"Biggest data haul and rally signup of all time by 10x."
Parscale said they are looking at a 2nd event in town to get more people to be with President Trump.
Mega MAGA rallies are also being planned in Florida, Arizona and North Carolina. The Democrat-media complex is already going crazy and attacking President Trump for holding rallies 'during a pandemic.'…
MORE
.
—————————————————————————————
.
Virtue-Signaling Douchebaggery Update: University Of Texas Athletes Demand School Destroy Its Own History – Big League Politics
.

.
University of Texas athletes are demanding that the school song "The Eyes of Texas" be removed. Additionally, ESPN reported that the athletes demanded changes to the names of campus buildings as a way of making the Austin campus more inclusive to blacks.
If these changes are not implemented, athletes said they would continue practicing and participating in team activities but "will not be participating in the recruitment of incoming players or other alumni events."
"The recent events across the country regarding racial injustice have brought to light the systemic racism that has always been prevalent in our country as well as the racism that has historically plagued our campus," the athletes declared…
MORE
.
—————————————————————————————
.
54 Scientists Lose Jobs Amid NIH Probe Into Foreign Ties – Epoch Times
An ongoing inquiry by the National Institutes of Health (NIH) into grantees' failures to disclose foreign ties has resulted in the firings and resignations of 54 scientists.
The NIH investigation has investigated 189 scientists for undisclosed foreign ties, with 93 percent of the hidden funding coming from China. Some 77 grantees have been removed from the NIH system as a result of the probe.
The numbers were revealed on June 12 in a presentation by Michael Lauer, the NIH deputy director for extramural research. The NIH's effort dates back to August 2018, when the organization warned universities across the nation that some foreign entities have been systematically targeting NIH researchers to divert intellectual property and obtain confidential information.
The NIH effort is part of a larger U.S. government campaign to counter the Chinese Communist Party's (CCP) infiltration of American academia…
MORE
.
—————————————————————————————
.
Liberals Still Think Obama Was The 'Best President Ever,' Here Are 14 Reasons Why That's Ridiculous – Matt Margolis
.

.
Are mass delusions possible? I didn't use to think so, but every now and then I'm reminded of the fact that there are thousands of people who think Barack Obama wasn't just a good president, but a great president, who magically fixed the economy and went two full terms without a single scandal.
On Sunday, countless liberals took to Twitter, declaring #ObamaDayJune14th, that it's #ObamaAppreciationDay and that Obama was #BestPresidentEver.
Why? Because June 14 is President Trump's birthday! How clever! And these trending hashtags accompanied thousands of unironic tweets expressing nostalgia for the Obama years and appreciation for Obama, their lord and savior…
MORE
.
—————————————————————————————
.
Entire South Florida SWAT Team Resigns After Cowardly Police Chief And Leftist Officials Take A Knee With Cop-Hating Protesters – Daily Mail
A south Florida police department's entire SWAT team resigned Friday, citing the chief of police's decision to take a knee with protesters calling for an investigation into a 2014 raid in which a black man was fatally shot.
The ten-person team handed over an angry letter of resignation to the Hallandale Beach police chief in which they took aim at Vice Mayor Sabrina Javellana for comparing them to the Minneapolis Police Department that killed George Floyd.
The letter also cited safety concerns over a lack of equipment and claimed that the 'disdain' of local officials meant the safety of police dogs was taken more seriously than the unit's safety.
The eight officers and two sergeants resigned from the team but not from the Hallandale Beach Police Department. Among them was the newly elected president of the International Union of Police Associations…
MORE
.
—————————————————————————————
.
SpaceX Launches 58 More Starlink Satellites In Early Saturday Ride-Share – CNet
.

.
A SpaceX Falcon 9 blasted off from Florida in the predawn Saturday sky, just two weeks after another of the company's workhorse rockets sent NASA astronauts Doug Hurley and Bob Behnken to the International Space Station.
The company had followed up its historic first launch of humans just a few days later, with a launch of Starlink satellites, and now it's pulled off its first Starlink ride-share, carrying 58 of its own broadband satellites, along with three Earth observing spacecraft for Planet Labs.
The mission brings the total number of Starlink satellites in low-Earth orbit to more than 500, while increasing Planet's SkySat fleet to 18. SpaceX's Starlink aims to eventually include tens of thousands of orbiting routers that'll blanket the Earth in broadband internet access…
MORE
.
—————————————————————————————
.
Bikers For Trump Planning To "Retake" Seattle Autonomous Zone For America – Big League Politics
A group of self-styled "Bikers for Trump" is pledging to retake Seattle's Capital Hill Autonomous Zone for the United States, planning on dismantling the anarchist commune on the Fourth of July.
Seattle city authorities have steadfastly refused to enforce the territorial integrity of the United States and their city, instead opting to allow ANTIFA-linked militants to stake out a secessionist project openly advertising rebellion from the United States.
The American motorcyclists intend to step in and fill the void left vacant by the city's authorities, laying out their plans for the operation in a Facebook event.
"On July 4th, Independence Day,a coalition of patriot groups and all who want to join are going to retake the Capitol Hill Autonomous Zone for America. antifa members are illegally occupying public property and terrorizing small businesses in the neighborhood. American patriots have agreed to come together again, remove the barricades illegally obstructing traffic, and free the people in the zone."…
MORE
.
—————————————————————————————
.
Leftist Psychopathy Update: DemoNazi-Controlled Minneapolis City Council Unanimously Passes Resolution To Replace Police Department With 'Community-Led Public Safety System' – Daily Wire
.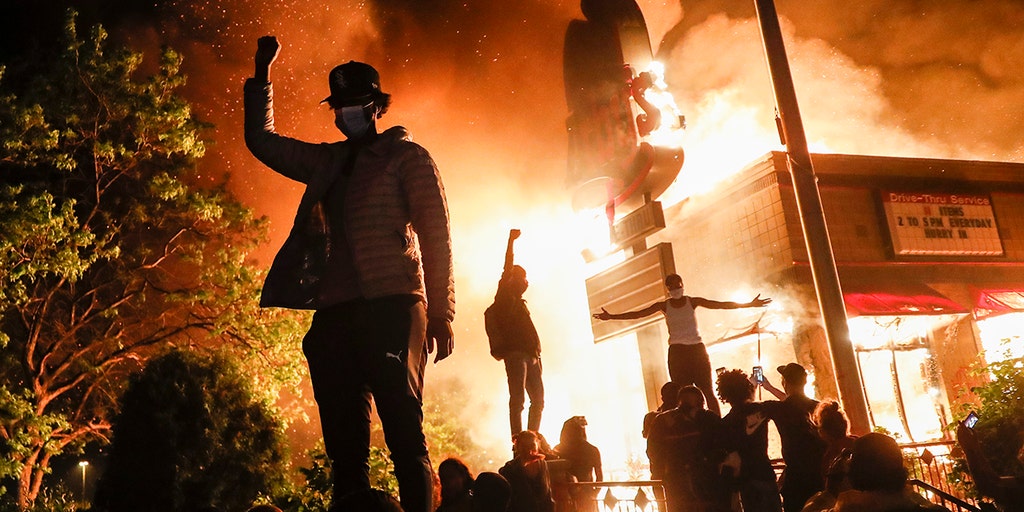 .
The Minneapolis City Council voted unanimously to pass a resolution on Friday to replace the Minneapolis Police Department with a supposed "community-led public safety system" following the death of George Floyd.
"The murder of George Floyd on May 25, 2020, by Minneapolis police officers is a tragedy that shows that no amount of reforms will prevent lethal violence and abuse by some members of the Police Department against members of our community, especially Black people and people of color," five of the council members wrote in a resolution.
"Minneapolis voters would decide in November whether to eliminate the City Charter's requirement for police staffing and replace it with a new department…