.
Truck Drivers Say They Won't Deliver To DemoNazi-Controlled Cities With Defunded Police Departments – CDL Life
As cities across the country are discussing defunding or disbanding their police departments, truck drivers are voicing concerns of safety. Seventy-seven percent of truck drivers say they will refuse to deliver freight to cities with defunded police departments.
Truck driving is historically ranked as one of the most dangerous jobs in the country. In 2018, U.S. Bureau of Labor Statistic reported truck driving as the most deadly job in the country.
Truck drivers have spent the last year on the front line of a global pandemic and protests. Now many are fearful of what might happen if police departs disband or are defunded.
Truck drives have been voicing their concerns on the CDLLife App. After reading about their concerns, CDLLife posted a poll on the app. We asked drivers on the app, "Would you pick up/deliver to cities with defunded or disbanded police departments? Why or why not?" To date, 77% of drivers say they will refuse loads to cities with disbanded or defunded police departments…
MORE
.
—————————————————————————————
.
Shock: Here's What's Happened After NYC Released Hundreds Of Inmates From Rikers – Townhall
.

.
Hundreds of inmates were released from Riker's Island in New York City to prevent the spread of the coronavirus in the prison. Officials knew the risks. And those fears have been realized, hundreds of times. New reporting from Melissa Russo reveals that at least 250 prisoners out of the 2,500 who were released early have gone on to commit at least 450 more crimes.
"The NYPD is not happy," Russo said, somewhat understatedly.
NBC4 New York explained how 27-year-old Jonathan Martinez, who was released from Rikers in March, had gone on to steal from the drug store Prime Essentials.
"It's a bad decision by our leaders," said Ebi Khalili, one of the robbed store owners. That would turn out to be the mildest of his crimes in the coming weeks…
MORE
.
—————————————————————————————
.
How New York's Coronavirus Response Made The Pandemic Worse – Wall Street Journal
New York leaders faced an unanticipated crisis as the new coronavirus overwhelmed the nation's largest city. Their response was marred by missed warning signs and policies that many health-care workers say put residents at greater risk and led to unnecessary deaths.
In the first few days of March, Gov. Andrew Cuomo and Mayor Bill de Blasio assured New Yorkers things were under control. On March 2, Mr. de Blasio tweeted that people should go see a movie.
Only after the disease had gripped the city's low-income neighborhoods in early March did Gov. Cuomo and Mayor de Blasio mobilize public and private hospitals to create more beds and intensive-care units. The hasty expansion that ensued, led by New York government leaders and hospital administrators, produced mistakes that helped worsen the crisis, health-care workers say.
The virus has hit New York harder than any other state, cutting through its densely populated urban neighborhoods and devastating the economy…
MORE
.
—————————————————————————————
.
College Football's Return Takes Big Step Forward With Oversight Committee Ruling – Yahoo News
.

.
The return of college football season officially took a giant step forward on Thursday.
The NCAA Football Oversight Committee passed a recommendation that coaches can begin formally working with their teams on July 13, sources told Yahoo Sports. The committee essentially laid out the practice guidelines to allow players to return safely prior to the traditional four-week football training camp.
The committee's recommendation still needs to be approved by the NCAA Division I Council, but that step is expected to be a formality. The NCAA Division I Council meets next week and will vote on this on June 17.
Here's the schedule as laid out by the Football Oversight Committee…
MORE
.
—————————————————————————————
.
Senate Panel Votes In Favor Of Assaulting American History By Approving Motion To Rename Military Bases – Big League Politics
The Senate Armed Services Committee, which is led by Republicans, approved an amendment to the National Defense Authorization Act (NDAA) that would mandate the Pentagon to rename bases and other facilities that are named in honor of Confederate military leaders, according to a report from the The Hill.
Massachusetts Senator Elizabeth Warren offered the amendment and the amendment was approved by a voice vote on June 10, 2020 during the committee's "closed-door markup of the National Defense Authorization Act (NDAA)." Under this amendment, the Pentagon would be given three years to remove the Confederate names.
This news was originally reported by Roll Call after President Trump said he would "not even consider" renaming Army bases that were named in honor of Confederate leaders.
During a press briefing on June 10, White House press secretary Kayleigh McEnany also indicated that Trump would veto the NDAA if the policy bill had language that required the renaming of the bases…
MORE
.
—————————————————————————————
.
GOP Moves Main Convention Events From Charlotte, NC To Jacksonville, FL – The Hill
.

.
The Republican National Convention will move its main events, including President Trump's acceptance speech as the party's nominee, to Jacksonville, Fla., the GOP announced Thursday night.
The move comes after a break with the governor of North Carolina over whether the massive gathering could take place in Charlotte, its originally planned location, without social distancing precautions.
"We are thrilled to celebrate this momentous occasion in the great city of Jacksonville," GOP chairwoman Ronna McDaniel said in a statement. "Not only does Florida hold a special place in President Trump's heart as his home state, but it is crucial in the path to victory in 2020."…
MORE
.
—————————————————————————————
.
Trump Administration Proposes Major Asylum Overhaul – Washington Times
The Trump administration proposed a major rewrite of the asylum system Wednesday, curtailing the types of dangers that can qualify for protections and effectively barring those who fear domestic abuse or gang violence from getting asylum.
Officials said they are returning asylum to what Congress intended: a protection for racial, political or religious minorities fleeing government persecution, rather than a safety valve for more mundane developing-world problems.
Under the proposed rule, issued by the Homeland Security and Justice departments, migrants who traveled through other countries to reach the U.S. could be denied asylum. Domestic abuse, personal feuds, endemic crime or gang violence would no longer be considered to be distinct social groups, and therefore would not be, on their face, a reason to claim asylum.
"That's not the way the system was designed. It's not the way it's supposed to function," a senior Justice Department official said in describing the change to reporters…
MORE
.
—————————————————————————————
.
Socialist Utopia Update: Venezuela On Brink Of Famine With Fuel Too Scarce To Sow Crops – Yahoo News
.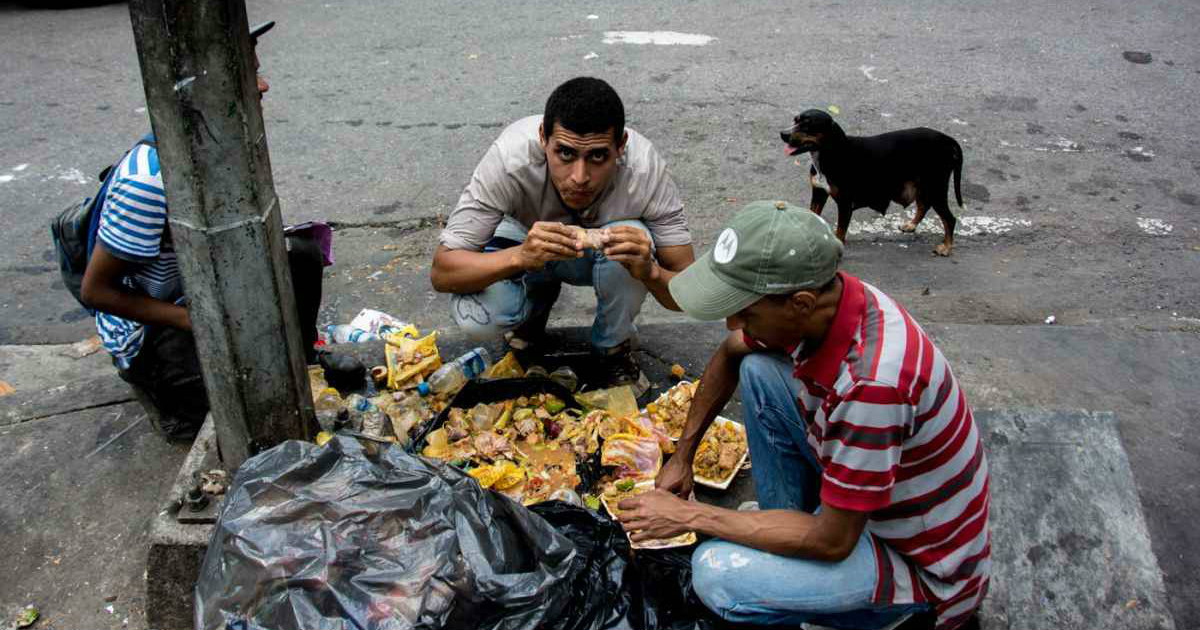 .
Venezuelan farmer Roberto Latini fears his window to plant this year's crop is quickly closing. He'd hoped to seed corn, but couldn't find the fuel to operate his trucks and equipment before the dry season ended. So he set his sights on rice, which can be planted even in heavy rains. Weeks later, fuel is still short and "as time goes by, it's getting too late to sow," Latini said.
After seven years of economic collapse, Venezuela's crisis has entered a troubling new phase. In a nation that's home to the world's largest oil reserves, fuel shortages have grown so acute that fields are going bare.
Venezuela is now on the verge of famine, the International Crisis Group warns. More than half of the land used to grow vegetables last year won't be replanted,..
MORE
.
—————————————————————————————
.
White House Gives Agencies 14 Days To Detail Their Plans To Slash Regulations – Government Executive
On Tuesday, the Trump administration outlined the information agencies should provide on how they plan to carry out the president's order to waive or modify any regulations that could impede economic recovery from the recession created by the coronavirus pandemic.
The Office of Management and Budget issued a memo to all executive department and agency heads in a followup to President Trump's May 19 executive order directing the deregulation effort.
Since President Trump took office in January 2017, deregulation has been a cornerstone policy of the administration and the pandemic has only accelerated those plans. The National Bureau of Economic Research officially determined on Monday that the United States is in a recession; February marked the end of a 128-month expansion as the coronavirus began to spread nationwide.
"Just as we continue to battle COVID-19 itself, so too must we now join together to overcome the effects the virus has had on our economy…
MORE
.
—————————————————————————————
.
DemoNazi Governor Inslee Laughs About Antifa Rebellion In Seattle, Claims To Have "Not Heard Anything About That" As He Demobilizes National Guard – PJ Media
.

.
As antifa militants have taken over six blocks of Seattle's Capitol Hill district, calling it the "Capitol Hill Autonomous Zone" or the "People's Republic of Capitol Hill," Gov. Jay Inslee (D-Wash.) laughed about this open rebellion, saying he hadn't heard about it.
Inslee added that the National Guard is demobilizing, and his chief of staff suggested that even if an open rebellion had broken out on the streets of Seattle, it would be up to "local authorities" to fight it.
"Passing the buck" doesn't even begin to cover the insanity of this "response."
A reporter asked Inslee about the Capitol Hill Autonomous Zone during the governor's press conference on Wednesday…
MORE
.
—————————————————————————————
.
A Nazi Collaborator's Fund Is Paying Black People To Call Jews, "White Supremacists" – Daniel Greenfield
Only a few days after Orthodox Jewish synagogues and schools were targeted by black supremacist rioters and their allies, Shais Rishon, the Content Manager for Bend the Arc, posted a hateful image of an Orthodox Jew in a Klan hood wearing handcuffs and nooses over his Tallit surrounded by text from Jews complaining about Black Lives Matter anti-Semitism and violent riots by the racist hate group.
Rishon accused Jews, who had anti-Semitic slurs shouted at them, seen synagogues defaced, congregants attacked, and stores looted, of "cluck clucking" about the black supremacist riots.
The Bend the Arc content manager had previously defended Farrakhan supporter Tamika Mallory's slur that Jews uphold white supremacy by claiming that there is "white supremacy aplenty" in synagogues.
Shais Rishon, who goes by Ma Nishtana on social media, is a black nationalist activist who claims to have been secretly ordained as a rabbi: a common claim made by radical leftists who want the status of clergy…
MORE
.
—————————————————————————————
.
Backfire: 'Gone With The Wind' Sales Explode After Leftists Target Movie – Daily Wire
.

.
The recent decision to pull the American classic "Gone with the Wind" from HBO Max has had the Streisand effect, a phenomenon where attempting to suppress something ends up calling more attention to it and thus having the opposite effect of the intended desire.
"HBO Max parent AT&T Inc.'s move came amid growing concerns about racial injustice following the killing of George Floyd, a black man, while being arrested by a white Minneapolis police officer," The Wall Street Journal reported on Tuesday.
"Considered a classic of American cinema and winner of eight competitive Academy Awards, including best picture, the 1939 film starring Clark Gable, Vivien Leigh and Hattie McDaniel tells the story of southern belle Scarlett O'Hara and her love affair with Rhett Butler…
MORE
.
—————————————————————————————
.
Leftist Psychopathy Update: Seattle City Council Member Helps BLM Terrorists Take Over City Hall – Breitbart
A large group of Black Lives Matter protesters made their way to, and inside Seattle's City Hall on Tuesday night. Led by none other than a city council member, according to a report.
Kshama Sawant, a sitting member of the Seattle City Council, could be seen in pictures and videos which showed hundreds of protesters filing into city hall after Sawant allegedly let them in.
Once inside, the Protesters began chanting "Durkan must go," a reference to Seattle Mayor Jenny Durkan whom the protesters believe allowed the police to use aggressive tactics against demonstrators, such as tear gas and other crowd dispersal techniques.
As Breitbart's Penny Starr reported on Tuesday: "Protesters who are part of a wave of unrest across the country in the wake of the death of George Floyd at the hands of the Minneapolis police on Monday took over city blocks in Seattle, set up barricades, and some have implied on social media that they will use armed guards to secure their occupation…
MORE
.
—————————————————————————————
.
California Homeowners Flying American Flags Targeted By Arsonist – The Federalist
.

.
Police are investigating multiple cases of arson in the Citrus Heights suburb outside of Sacramento, Calif., CBS 13 Sacramento News reports, after at least four houses reported that the American flags displayed in their front yards were burned.
The fires, which sparked fear in the Sungarden neighborhood, came as a surprise to most in the community.
"This is the first time anything's happened," 10-year community member Michael Howard told CBS 13. "Gut reaction? Is it somebody with an agenda?"
The arsonists, who not only burned some of the flags and flagpoles, also set a line of trees on fire that burnt out before reaching anyone's home…
MORE
.
—————————————————————————————
.
LAPD: Homicides Up 250% During Past Week Of 'Defund Police' Peaceful Protests – PJ Media
The discussion about the role of police and the safety of communities has been at the forefront of the national conversation for a couple of weeks now. The people who are cheering on looters, rioters, and curfew scofflaws are going on and on, saying that we should defund our police departments.
What exactly would that look like? In my Tuesday Morning Briefing I suggested that we should let the liberal cities that want to kneecap their police forces find out:
What this idiot is basically saying is that white people are never in danger and don't need police protection because the "system is working" for us or some nonsense. This is obviously not reality-based, but she and her colleagues have – as progressives are wont to do – told themselves a story so often that they believe it.

The current turmoil presents a perfect opportunity to let the progressives feel that they've gotten a victory and find out what a police-free – or underfunded police – existence is like…
MORE
.
—————————————————————————————
.
U.S. Air Force General Charles Brown Makes History By Becoming The First Black Officer To Lead A Military Branch – Business Insider
.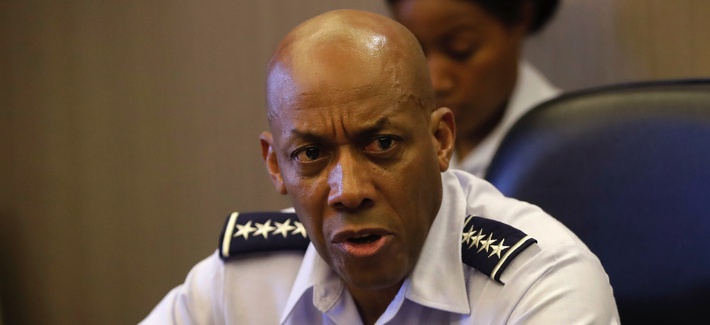 .
The Senate unanimously confirmed Gen. Charles "CQ" Brown Jr. as the next Air Force chief of staff on Tuesday. He will be the first African American airman to serve as a military service chief, making the general's confirmation a historic achievement.
Brown, the current commander of U.S. Pacific Air Forces, was nominated by the president to be the 22nd Air Force chief of staff on March 2. Commissioned after graduating from Texas Tech University in 1984, Brown has served the Air Force for 35 years.
The distinguished four-star general has nearly 3,000 flying hours, including 130 combat hours, primarily in F-16 Fighting Falcons. Brown has commanded a fighter squadron, two fighter wings, and US Air Forces Central Command…
MORE
.
—————————————————————————————
.
President Trump's Pressure On Mexico Puts Skids On Asylum Seekers At Border – Washington Times
The U.S. had just witnessed the worst month on record for illegal immigrant parents and children streaming across the southern border in May 2019, and an irate President Trump took to Twitter demanding Mexico do something about it – or else face crippling tariffs.
Top Mexican officials scurried to Washington to negotiate and emerged a year ago this week promising to deploy tens of thousands of national guard forces and expand the so-called Remain in Mexico policy by taking back more Central Americans who had used Mexico as a transit point.
Results were nearly instantaneous. Mexico apprehended 81,000 migrants from June to September, up 46% compared with the year before.
Farther north, the Border Patrol went from catching 84,000 illegal immigrants traveling as families in May to just 42,000 in July. By January, it was fewer than 5,000. Border Patrol holding facilities, designed to accommodate maybe 4,000 migrants, had been bursting with five times that number last May…
MORE
.
—————————————————————————————
.
Nazi Collaborator George Soros' Twitter Page Flooded With Millions Of Posts From People Calling For His Arrest For 'Treason' – News Punch
.

.
George Soros' history of funding leftist movements including Black Lives Matter is proving unpopular with internet users, with many taking to Twitter to denounce the globalist billionaire as one of the financial architects behind the violent disturbances across the U.S.
Twitter users are hitting back against George Soros, punishing his posts with millions upon millions of angry tweets, accusing him of paying protestors to riot and funding Antifa, while some claim that he plans to radicalize African Americans in order to undermine society and further his globalist agenda.
"Soros needs to be under arrest for being an enemy of the USA… he is an international criminal!" said Conservative Lady in response to James Woods…
MORE
.
—————————————————————————————
.
Doctors Around The World Say Covid-19 May Be Losing Its Potency, Becoming Less Deadly – Just The News
Doctors across the world are offering preliminary but encouraging reports that the coronavirus may be losing steam and becoming less deadly: a behavior observed in at least one respiratory pandemic before, and a welcome sign for a world weary of nonstop COVID-19 fears.
Optimism over the coronavirus has been in short supply since January, when public health officials and politicians began publicly and repeatedly speculating that COVID-19 may be a semi-permanent fixture of global life for the foreseeable future, possibly for years.
The phrase "the new normal" has become an omnipresent part of American life, with medical experts such as Dr. Anthony Fauci speculating that Americans may never shake each other's hands again, and some officials imagining that "social distancing" may persist into 2022 if not beyond.
But numerous prominent doctors and scientists in the last few weeks and months have begun to question that narrative, pointing to evidence that suggests the coronavirus may, unexpectedly, be dying out on its own…
MORE
.
—————————————————————————————
.
DemoNazi Lawmakerss Kneel For Over 8 Minutes, Present New Anti-Police Bill In Latest 2020 Kabuki Theater – Right Scoop
.

.
Democrats kneeled for over 8 minutes today before unveiling new anti-police legislation in their latest 2020 kabuki theater moves. If you watch for long enough, you'll see Nadler is the only one standing, obviously because his knees aren't good enough to kneel.
Democrats also held a press conference where they outright refused to criticize the defund police movement.
This is one reason it's kabuki theater. Because if they supported the defund police movement they would be heavily criticized by Republicans and many Americans. If they refused to support the defund movement they would be heavily criticized by the defund police movement itself, which would undermine their 2020 'campaigning' effort today…
MORE
.
—————————————————————————————
.
18 Murders In 24 Hours: Inside The Most Violent Day In 60 Years In DemoNazi-Controlled Chicago – Chicago Sun-Times
A hardworking father killed just before 1 a.m.
A West Side high school student murdered two hours later.
A man killed amid South Side looting at a cellphone store at 12:30 p.m.
A college freshman who hoped to become a correctional officer, gunned down at 4:25 p.m. after getting into an argument in Englewood.
While Chicago was roiled by another day of protests and looting in the wake of George Floyd's murder, 18 people were killed Sunday, May 31, making it the single most violent day in Chicago in six decades, according to the University of Chicago Crime Lab. The lab's data doesn't go back further than 1961.
From 7 p.m. Friday, May 29, through 11 p.m. Sunday, May 31, 25 people were killed in the city, with another 85 wounded by gunfire, according to data maintained by the Chicago Sun-Times.
In a city with an international reputation for crime – where 900 murders per year were common in the early 1990s – it was the most violent weekend in Chicago's modern history…