.
Dunkin' Donuts Announces Plan To Hire 25,000 New Employees – Washington Examiner
.

.
Dunkin' announced a plan to hire 25,000 new employees as social distancing measures are lifted in states across the country. The company also plans to offer its workers the opportunity to receive a low-cost online education in partnership with Southern New Hampshire University.
The coffee chain will launch its first-ever advertising initiative focused on recruitment to get the word out.
"Dunkin' is committed to keeping America running and working. We are proud to support our franchisees who offer much-needed job opportunities, in a welcoming environment where people can feel appreciated and rewarded for serving both customers and their communities,,,
MORE
.
—————————————————————————————
.
Congressional Republicans To Unveil Largest Iran Sanctions Plan In History – Washington Free Beacon
Congressional Republicans will unveil this week the largest package of Iran sanctions in history, an unprecedented plan that aims to cripple Tehran's global terrorism enterprise and bankrupt the cash-strapped regime, according to a copy of the legislative package exclusively obtained by the Washington Free Beacon.
The Republican Study Committee (RSC), the largest caucus of GOP lawmakers in Congress, will on Wednesday release a massive legislative proposal targeting malign regimes across the globe, including Russia, China, and Iran.
The policy proposal includes more than 140 new initiatives intending to reassert Republican leadership on the foreign policy stage.
The Iran portion includes "the toughest sanctions that have ever been proposed by Congress on Iran," according to Rep. Mike Johnson (R., La.), the RSC's chairman. It would greatly expand the Trump administration's "maximum pressure" campaign…
MORE
.
—————————————————————————————
.
Black Lives Are A Pretext – David Horowitz
.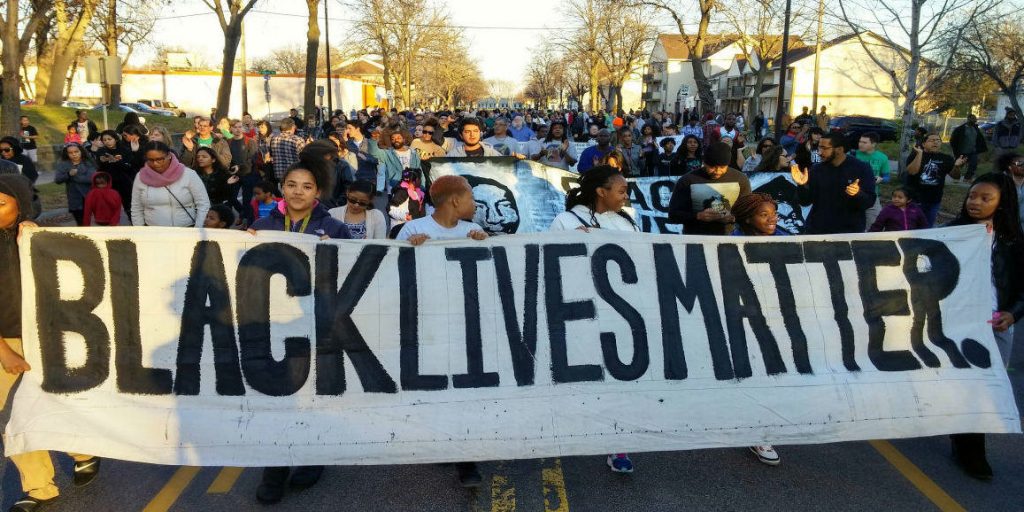 .
Black Lives Matter emerged as a national presence in the years 2014 and 2015 by declaring war on America's law enforcement agencies. Black Lives Matter activists made headlines occupying America's streets, targeting racially integrated and even majority minority police forces whom they accused of killing blacks at random merely because they were black.
The Black Lives Matter activists fomented riots, burned and looted cities, and incited their followers with chants that ranged from "What do we want? Dead Cops! When do we want them? Now!" to "Hands Up, Don't Shoot."
The latter slogan was designed to highlight the movement's baseless claim that a 19-year-old resident of Ferguson Missouri Michael Brown was singled out because he was black and shot by a police officer while he was surrendering with his hands up…
MORE
.
—————————————————————————————
.
Leftist Insanity Update: Minneapolis City Council President Says Calling The Police On Burglars "Comes From A Place Of Privilege" – Gatway Pundit
After nearly two weeks of violence, mayhem, and rioting in Minneapolis, the City Council on Sunday voted on their intent to disband the police department. The wild proposal would invest in "community-led public safety" instead of police officers.
"We are here today because George Floyd was killed by the Minneapolis Police Department. We are also here because, here in Minneapolis and in cities across the United States, it is clear that our existing system of policing and public safety isn't working for so many of our neighbors," Minneapolis City Council President Lisa Bender said in a written statement Sunday, obtained by the Appeal. "Our efforts at incremental reform have failed."
The effort has a veto-proof majority in the council, and many of the members have been publicly outspoken about their disdain for the police department. On Monday Council President Lisa Bender joined Alisyn Camerota on CNN to discuss the plan.
When asked about who people will call if their home is broken into, who to call, Lisa Bender said this…
MORE
.
—————————————————————————————
.
Seattle Driver Attacked By Antifa Terrorists Blocking Street, Shoots One Attacker – Information Liberation
.

.
A man who appears to be either Hispanic or a light-skinned African-American was filmed shooting an African-American rioter assaulting him as he drove near a group of protesters blocking the streets in Seattle on Sunday.
The media and Twitterati falsely reported this as a "plowing" attack carried out by a "white" man based off initial videos and wild speculation only to have an extended video and photographs of the man undermine their narrative.
Extended video shows the man was being attacked by multiple rioters while driving down a street which was blocked off at the end by protesters. The man came to a full stop due to a blockage being in the road and was surrounded by attackers hitting his car…
MORE
.
—————————————————————————————
.
DemoNazi Mayor De Blasio Vows To Cut Funding To NYPD – Washington Times
New York City Mayor Bill de Blasio knuckled under to protesters Sunday and promised to cut funding to "New York's Finest."
Just two days after speaking skeptically of demands by Black Lives Matter and other protesters to defund the police, Mr. de Blasio agreed to start doing so, though he gave few specifics.
"We're committed to seeing a shift of funding to youth services, to social services, that will happen literally in the course of the next three weeks, but I'm not going to go into detail because it is subject to negotiation and we want to figure out what makes sense," the mayor said, the New York Times reported Sunday.
He said, according to the Times, that the details of the funding cuts would be worked out before the city's July 1 budget deadline. New York City spends about $6 billion of its $90 billion budget on policing…
MORE
.
—————————————————————————————
.
RINO Douchenozzle Mitt Romney Joins Black Lives Matters Protest In Washington, DC – Breitbart
.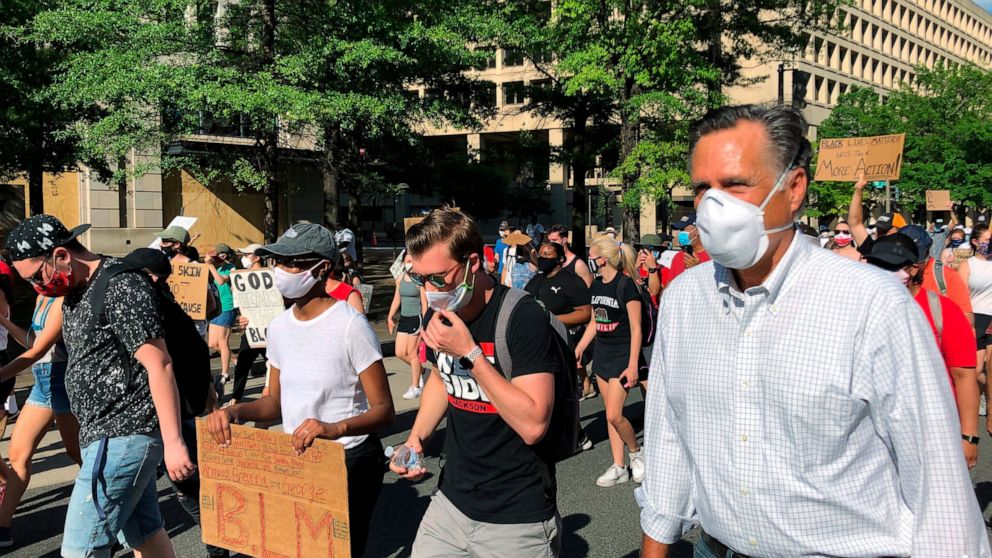 .
Sen. Mitt Romney (R-UT) marched with protesters on Sunday to ensure that Americans "understand that black lives matter." Romney reportedly marched with a group of roughly 1,000 Christians towards the White House.
Romney told a Washington Post reporter that he is marching with protesters to ensure that the country can reduce "violence, and brutality, and to make sure that people understand that black lives matter."
"We need a voice against racism; we need many voices against racism and against brutality. And we need to stand up and say black lives matter," Utah's junior senator said during the protest…
MORE
.
—————————————————————————————
.
Affirmative Action: The Systemic Racism No One Wants To Talk About – Philip Carl Salzman
Some Americans are discriminated against because of their race, but it is not who you think.
The clearest definition of "racism" is treating people differently according to their race. Systemic or institutional racism is racism "expressed in the practice of social and political institutions."
Many American policies and laws are designed to ensure that people of all races, creeds, ethnicities, genders, and sexualities are treated equally, such as the Sixth Amendment, guaranteeing the right to "a fair and speedy public trial by jury," the Thirteenth Amendment, abolishing slavery, the Fifteenth Amendment, prohibiting the denial of the right to vote based on race, the Nineteenth Amendment prohibiting the denial of the right to vote on the basis of gender.
President Kennedy's Executive Order 10925, following up similar earlier orders by Presidents Roosevelt and Eisenhower, required government contractors to "take affirmative action to ensure that applicants are employed and that employees are treated during employment without regard to their race, creed, color, or national origin."…
MORE
.
—————————————————————————————
.
DemoNazi-Controlled City Council Of Minneapolis Votes To Disband Police Department- Fox News
.

.
Minneapolis' left-leaning City Council members on Sunday announced a veto-proof push to disband the Minneapolis police department, ramping up a major conflict inside the city following the death of George Floyd while in police custody.
Many activists have been pushing at least for their cities to defund local police departments, a move many other analysts considered unrealistic. The measure has been the main focus for many people protesting against police brutality.
Supporters of the move told Fox News, "We recognize that we don't have all the answers about what a police-free future looks like, but our community does. We're committing to engaging with every willing community member in the city of Minneapolis over the next year to identify what safety looks like for you."…
MORE
.
—————————————————————————————
.
New York And California Freed Thousands Of Criminals And The Riots Began – Daniel Greenfield
New York City released over 2,650 criminals from prison to protect them from the pandemic. But they didn't stay home or wash their hands. They went back to their old jobs and 100 of them accounted for 190 arrests for crimes like burglary and robbery. A rapist was released and he went back to raping.
One of the freed criminals was responsible for 18 burglaries at closed eateries. And when he was arrested, the end of bail meant that he was set loose. This looting was going on long before the riots.
Now as the rioters and looters rule the streets of Manhattan, when the police manage to arrest them, they have to quickly let them go.
"When it comes to a burglary, a commercial store, which is looting, they're back out," Chief Terrence Monahan said. "Because of bail reform, you're back out on the street the next day. You cannot be held on any sort of bail."…
MORE
.
—————————————————————————————
.
Journalist Andy Ngo Sues Antifa For $900,000 Over Their "Campaign Of Terror And Harassment" – Right Scoop
.

.
Andy Ngo has been on the frontlines reporting on Antifa, but unfortunately they have focused their violence against him in order to shut him up. From the Washington Times:
Journalist Andy Ngo filed a lawsuit Thursday against the Rose City Antifa, seeking $900,000 in damages for waging a "campaign of terror and harassment" against him, including a series of physical attacks.

A complaint filed in Oregon Circuit Court said Mr. Ngo has been assaulted, stalked, threatened and robbed by members of the Rose City Antifa in Portland, suffering a brain hemorrhage after being attacked in June 2019 by a black-masked mob…
MORE
.
—————————————————————————————
.
Michigan Supreme Court Unanimously Sides With 77-Year-Old Barber Over DemoNazi Governor – Breitbart
In a unanimous 7-0 decision, the Michigan Supreme Court sided with 77-year-old barber Karl Manke over Gov. Gretchen Whitmer on Friday.
Whitmer and Attorney General Dana Nessel have been relentlessly pursuing Manke, attempting to force the closure of his shop during the coronavirus pandemic.
Great Lakes News reported on Facebook late Friday that the Court ruled unanimously in favor of the Owosso barber – a stunning decision, given the narrow 4-3 ideological split in favor of conservatives.
According to Great Lakes News, Manke's attorney, David Kallman, called it the "biggest, most lopsided victory of his career." Whitmer and Nessel fined Manke and stripped him of his license after he repeatedly refused to close his business in defiance of Whitmer's executive orders.
A Michigan Court of Appeals upheld that Manke's license suspension was valid, but the Supreme Court decision reversed that…
MORE
.
—————————————————————————————
.
DemoNazi Mayor De Blasio Booed Off Stage At George Floyd Memorial Event – Big League Politics
.

.
New York City mayor Bill de Blasio was roundly booed off stage during an appearance at a George Floyd memorial event on Thursday, with a raucous crowd drowning out the mayor's remarks with boos and a torrent of profanity.
A Brooklyn pastor tried to encourage the crowd to treat de Blasio with respect, but he was roundly booed anyway.
De Blasio continued with his remarks, even though it was clear the crowd at the memorial didn't want to hear from him. At points he couldn't even be heard because the booing was so loud.
De Blasio's as left-wing as they come, but he's become increasingly unpopular in New York City for his handling of the Floyd race riots…
MORE
.
—————————————————————————————
.
Thousands Of U.S. Troops To Leave Germany As Trump Administration Orders Withdrawal – Daily Caller
President Donald Trump ordered the Pentagon to withdraw 9,500 troops from Germany, administration officials said Friday, in a move that would mark a large drawdown in the U.S. military presence in Europe.
Currently, there are 34,500 US troops stationed in Germany, and the move would reduce that number to 25,000. The change was ordered in a memorandum recently signed by national security advisor Robert O'Brien and had been in the works for months under the direction of Chairman of the Joint Chiefs of Staff Gen. Mark Milley, according to The Guardian.
Administration officials also said that there would be a cap on the number of U.S. forces in Germany placed at 25,000 troops, and that the additional troops currently in Germany would either be deployed to other bases in Europe or sent back home by September, the Wall Street Journal reported.
The Trump administration has clashed with Germany several times over a number of issues related to security and defense…
MORE
.
—————————————————————————————
.
Medical Journal Retracts Study Claiming Hydroxychloroquine Is Dangerous – Daily Caller
.

.
A widely read study claiming the use of the antimalarial hydroxychloroquine to treat coronavirus leads to an increased risk of death has been retracted, the study's publisher said Thursday.
The Lancet, the medical journal that published the original study in late May, said in a statement that they "can no longer vouch for the veracity of the primary data sources," and "due to this unfortunate development, the authors request that the paper be retracted."
"We all entered this collaboration to contribute in good faith and at a time of great need during the COVID-19 pandemic," they said. "We deeply apologise to you, the editors, and the journal readership for any embarrassment or inconvenience that this may have caused."…
MORE
.
—————————————————————————————
.
Shock Jobs Report: Unemployment Rate Drops To 13.3% As Economy Gained 2.5M Jobs In May – Washington Examiner
The economy gained 2.5 million jobs in May lowering the unemployment rate to 13.3%, the Labor Department said Friday in an employment report. Forecasters had expected an unemployment rate for May of about 20% with job losses totaling 8 million.
Daniel Zhao, a senior economist and data scientist at Glassdoor, said that the many of the lost jobs will not quickly return.
"The fact of the matter is that when you have a deep economic crisis, regardless of the cause, it takes time to recover back to pre-crisis levels," he said. "The economy can't turn on a dime."
Mark Hamrick, a senior economic analyst for Bankrate, said the economic recovery will be measured in years, not months, and that unemployment rate could be 10% in May of 2021, which was the height of unemployment during the Great Recession of 2007 and 2009.
"It's quite remarkable that we're looking a year down the road and saying the expectation is that we'll get to a level that was the peak during the financial crisis…
MORE
.
—————————————————————————————
.
New Undercover Video Blows Lid Off Antifa Domestic Terrorists – PJ Media
.

.
James O'Keefe is the greatest journalist of our time. Coming right in the nick of time to show America what antifa is really like, O'Keefe revealed on Thursday that he's had an undercover reporter within the ranks of the most secretive domestic terror group in America. Rose City Antifa in Portland is about to get wrecked.
The first video dropped, in a series that will be released in O'Keefe's usual slow-drip style, shows antifa organizers admitting that they go to events to cause damage and violence to Trump supporters. "It's not boxing, it's not kickboxing, it's like destroying your enemy."
This would explain why we see images of antifa stomping and kicking the heads of people they've already knocked out. It's never a fair fight and they never get held to account…
MORE
.
—————————————————————————————
.
George Floyd: Felon, Porn Actor, Fentanyl And Meth User, Covid+, Used Counterfeit $$, Knew His Killer, Died Of Heart Attack – CD Media
This isn't to trash the legacy a dead man. However, when it comes to George Perry Floyd, rendering an accurate picture is crucial, for it speaks to how quickly the public judges a situation. The repercussions of lionizing the victim and demanding the incarceration of his killer are anathema to due process.
In a less traumatized society, a society that hadn't been lied to about the severity of a pandemic and then locked down for months, the outcome might have differed. Perhaps the American public would have learned more, and reacted less hastily, about the Floyd case.
The mystery behind why his coworker killed him, the counterfeit $20 bills, Floyd's shady past: these should have given everyone pause. Yes, Floyd would still be dead, but it looks increasingly that the cause wasn't racism, but perhaps an unsettled score, or even a hit job.
Oh, and let's not forget newly-minted terrorist organization Antifa, who have exacerbated an already delicate situation…
MORE
.
—————————————————————————————
.
NYC Arsonists To Be Instantly Freed From Jail Thanks To 'Bail Reform' Law – Breitbart
.

.
Arsonists who set fires in New York City, New York, during multiple nights of riots will be instantly freed from jail if ever arrested thanks to Gov. Andrew Cuomo's (D-NY) bail reform law.
For many nights now, arsonists have set ablaze New York City Police Department (NYPD) vehicles, city dumpsters, and rubble on the streets of New York City. Those arrested for arson, if arrests are made, will spend less than 24 hours in jail.
At the beginning of the year, Cuomo signed into law a bail reform measure that has eliminated bail for accused criminals involved in nonviolent and violent crimes, including for suspects accused of second-degree manslaughter, aggravated vehicular assault, third-degree assault, promoting an obscene sexual performance by a child, criminally negligent homicide…
MORE
.
—————————————————————————————
.
'Institutional Racism' Among Police? Let's Look At The Numbers – Andrew McCarthy
About twice as many white people as black people are killed by police. In fact, in about 75 percent of police shootings, the decedent is not black.
Of course, that is not what you would grasp from consuming media.
Take the website statista.com, specifically its breathless focus on "Hate crime in the United States" – counterfactually insinuating that any shooting involving a black victim must be a "hate crime." Here's their big headline from Tuesday: "Black Americans 2.5X More Likely Than Whites to Be Killed By Police."
It is fiction. It is sheer demagoguery, peddled as American cities are besieged by rioters in the wake of George Floyd's killing by Minneapolis police.
The falsity of the claim is demonstrated even by statista.com itself. Just three days ago, the site posted another series of bar graphs, showing that, in fact, whites are nearly twice as likely as blacks to be shot to death by police…
MORE
.
—————————————————————————————
.
Google Faces $5 Billion Lawsuit In U.S. For Tracking 'Private' Internet Use – Reuters
.

.
Google was sued on Tuesday in a proposed class action accusing the internet search company of illegally invading the privacy of millions of users by pervasively tracking their internet use through browsers set in "private" mode.
The lawsuit seeks at least $5 billion, accusing the Alphabet Inc unit of surreptitiously collecting information about what people view online and where they browse, despite their using what Google calls Incognito mode.
According to the complaint filed in the federal court in San Jose, California, Google gathers data through Google Analytics, Google Ad Manager and other applications and website plug-ins, including smartphone apps, regardless of whether users click on Google-supported ads…