.
President Trump Pulling GOP Convention Out Of DemoNazi-Run North Carolina – WFMJ
President Donald Trump said he is seeking a new state to host this summer's Republican National Convention after North Carolina refused to guarantee the event could be held in Charlotte without public health restrictions to contain the coronavirus pandemic.
Trump announced the news via tweet Tuesday night, complaining that Gov. Roy Cooper, D-N.C., and other officials were not "allowing us to occupy the arena as originally anticipated and promised. Because of @NC_Governor, we are now forced to seek another State to host the 2020 Republican National Convention," he wrote.
Some convention business probably will take place in Charlotte, due to existing obligations. But Trump will not accept renomination in the city, according to one RNC official, who was not authorized to discuss the matter publicly and spoke on condition of anonymity.
Trump and the RNC had demanded that the August convention be allowed to move forward with a full crowd and that participants not have to wear face coverings…
MORE
.
—————————————————————————————
.
Crates Filled With Pipe Bombs Discovered Near Korean War Memorial, Authorities Pursuing Suspect – Big League Politics
.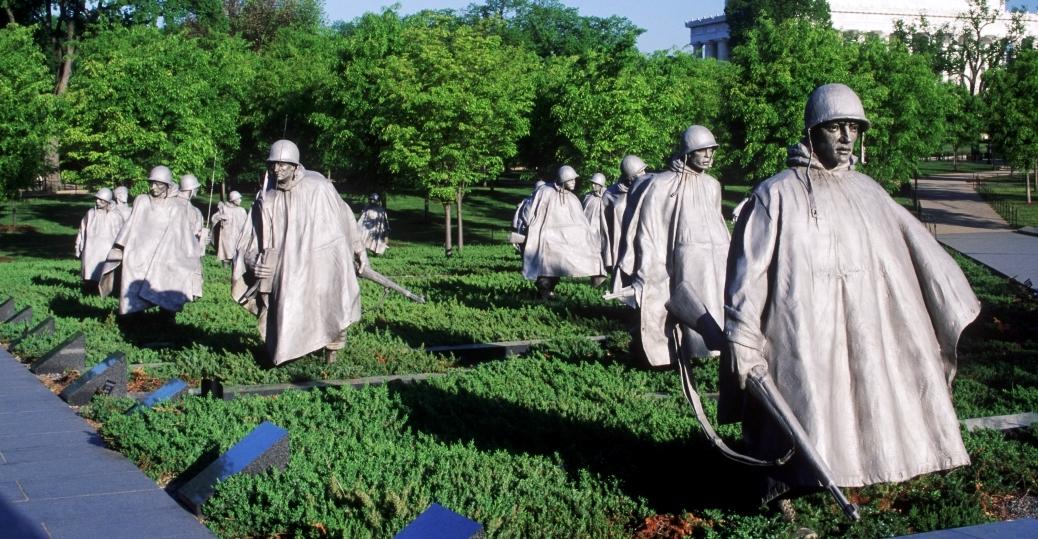 .
Jack Posobiec reported that authorities had discovered a crate filled with pipe bombs near a Korean War Memorial in Washington, D.C. As of Tuesday evening, law enforcement is said to be pursuing a suspect in their placement.
Posobiec later sited law enforcement sources that claimed U-Haul trucks with New Jersey license plate tags are delivering weapons stashes for ANTIFA rioters throughout the city of D.C.
Pipe bombs are crude explosive devices that can be utilized as grenades. They're easy to manufacture in clandestine laboratories, and have been used by some of the world's more notorious terrorist groups in acts of political violence…
MORE
.
—————————————————————————————
.
Antifa Terrorist Dies Trying To Blow Up ATM On Philadelphia Sidewalk – WCAU
A man died while trying to blow up an ATM in North Philadelphia early Tuesday as thieves blew up or stole cash machines across the city overnight in what authorities believe was an "organized" and "coordinated" effort, police said.
The 24-year-old, whose name has not been released, suffered trauma to his upper body after placing explosive in a sidewalk-facing ATM outside a sports bar along North 2nd Street near Susquehanna Avenue around 6:15 a.m., Philadelphia police said. Medics rushed the man to a nearby hospital where he died a couple hours later.
Police found live explosives at the scene and focused their investigation on the blasted ATM, debris on the street and on a vehicle parked nearby.
Nearby residents and those living in neighborhoods across the city heard blasts as looting in the wake of George Floyd protests continued for a fourth day. At least 10 machines were vandalized…
MORE
.
—————————————————————————————
.
Florida Sheriff Encourages Residents To Shoot Looters Breaking Into Homes – New York Post
.

.
A Florida sheriff on Monday encouraged residents to open fire on violent looters who try to enter their homes.
"I would tell them, if you value your life, they probably shouldn't do that in Polk County. Because the people of Polk County like guns, they have guns, I encourage them to own guns, and they're going to be in their homes tonight with their guns loaded," Polk County Sheriff Grady Judd told reporters during a news briefing.
"And if you try to break into their homes to steal, to set fires, I'm highly recommending they blow you back out of the house with their guns. So, leave the community alone."…
MORE
.
—————————————————————————————
.
Piles Of Bricks Mysteriously Sprouting Up Near Antifa Riot Hotspots All Over The United States – RT
Stacks of bricks left seemingly unattended in riot hotspots across the U.S. – as if begging to be snatched and thrown by unruly mobs – have protesters and journalists wondering whether the violent street clashes are orchestrated.
It's not every day one sees a stack of bricks just lying around unattended, especially when there's no construction to be seen – but a rash of reports of pallets of bricks turning up as if by magic in over half a dozen cities over the weekend has investigators trying to get to the bottom of who's seemingly giving would-be rioters the tools they need to turn what began as peaceful protests violent.
A group of protesters in Dallas called attention to the unexpected bounty of construction materials near the city's courthouse on Saturday. "Ain't no damn construction around here!" a savvy demonstrator says in the clip, while another urges his fellow protesters to "do better."
Brick sightings soon mushroomed across the Dallas area…
MORE
.
—————————————————————————————
.
California Man Arrested After Allegedly Killing And Eating Relative – Fox News
.

.
A California man was arrested Monday afternoon after police said he murdered a relative and was caught by authorities eating her body, according to a report.
Police said they responded to a Richmond residence after a report of a disturbance. When officers arrived, they said they caught the man in the act of cannibalizing the victim.
Both the names of the suspect and victim have yet to be released, police added, according to The Mercury News.
Following the incident, police said they took the man into custody on suspicion of murder, the paper reported…
MORE
.
—————————————————————————————
.
It's Not About Race – David Horowitz
A black man is arrested and murdered in an act of heinous violence while handcuffed and defenseless. Three fellow officers, in close proximity to the killer cop, watch the crime, listen to the black man plea for his life and do nothing to stop it.
For the next several days angry mobs tear up American cities, looting stores, burning buildings, police cars and American flags and even killing individuals in their path.
The rationale offered for their violence and criminal acts is that they are protesting a racist system – or in Senator Bernie Sanders more colorful words, "a grotesque system of ingrained racism and economic disparity that now more than ever needs to be ripped down."
These attacks on America are what the riots are really about. Sanders' "grotesque system of ingrained racism" is a leftwing fantasy that fuels the rage of the rioters and their violence, which is directed not only against white Americans but also black Americans whose neighborhoods and shopping centers and businesses Sanders' comrades are pleased to torch…
MORE
.
—————————————————————————————
.
President Trump Announces Major Crackdown On Violent Rioters – Daily Wire
.

.
President Donald Trump announced on Monday afternoon that he was taking major actions to stop the "acts of domestic terror" from "professional anarchists, violent mobs, arsonists, looters, criminals, rioters, Antifa, and others" that have attacked cities across the United States.
"I am taking immediate presidential action to stop the violence and restore security and safety in America," Trump said. "I am mobilizing all federal resources civilian and military to stop the rioting and your Second Amendment rights."
"First we are ending the riots and lawlessness that has spread throughout our country. We will end it now," Trump continued. "Today I have strongly recommended to every governor to deploy the National Guard in sufficient numbers that we dominate the streets…
MORE
.
—————————————————————————————
.
Massive Unemployment Fraud Uncovered In DemoNazi-Controlled Washington State, Others – Zero Hedge
When the first massive coronavirus aid package was passed in Congress it included substantial benefits for workers who lost their jobs because of the government-mandated shutdown.
One of the biggest was the federal enhancement of state unemployment benefits, increasing weekly payments by up to six hundred dollars. As we quickly learned, Senate Republicans' concerns over not having a cap on those benefits to prevent the payments from exceeding the employee's previous salary were fully justified.
That didn't wind up being the only problem with the plan, however. We're now learning that the hastily rushed through bill and the flood of people applying for benefits left the door open for scammers and identity thieves to tap into the system and falsely claim benefits to the tune of hundreds of millions of dollars.
The first epicenter of this massive scheme was detected in Washington State, but it quickly spread to others…
MORE
.
—————————————————————————————
.
Brooklyn Lawyers Arrested, Charged With Molotov Cocktail Attacks On Police Vehicles – Big League Politics
.

.
Two lawyers, one of whom is employed by a prestigious New York law firm, were arrested on Friday night for constructing molotov cocktails and throwing them at police vehicles during the race riots that have rocked the nation.
Colinford Mattis, 32, and Urooj Rahman, 31, were arrested and charged Sunday morning. Authorities allege that Rahman threw multiple molotov cocktail devices from the back of a car that Mattis was driving. Materials used in the construction of the crude incendiary devices was found in the car.
Rahman had been caught lobbing a device at an unoccupied NYPD vehicle in Fort Greene. NYPD surveillance camera footage later enabled the authorities to apprehend the criminal suspects…
MORE
.
—————————————————————————————
.
AG Barr Instructs All 56 Regional Joint Terrorism Task Forces To Search Out And Apprehend ANTIFA Leaders Across The Country – DOJLife
Attorney General William P. Barr has issued the following statement:
"With the rioting that is occurring in many of our cities around the country, the voices of peaceful and legitimate protests have been hijacked by violent radical elements. Groups of outside radicals and agitators are exploiting the situation to pursue their own separate, violent, and extremist agenda.
It is time to stop watching the violence and to confront and stop it. The continued violence and destruction of property endangers the lives and livelihoods of others, and interferes with the rights of peaceful protestors, as well as all other citizens.
It also undercuts the urgent work that needs to be done – through constructive engagement between affected communities and law enforcement leaders – to address legitimate grievances. Preventing reconciliation and driving us apart is the goal of these radical groups, and we cannot let them succeed…
MORE
.
—————————————————————————————
.
Here's The List Of Wealthy Celebrities Bailing Out The Scumbag Rioters Destroying Black Businesses And Livelihoods – Right Scoop
.

.
In one of the most absurdly pathetic examples of misplaced woke activism, wealthy celebrities promised to help bail out the scumbag pieces of excrement who were arrested for destroying black businesses and livelihoods. Pretty insane, right? Here's a list of these dumb-effing troglodytes:
Justin Timberlake
@jtimberlake

Please join me in supporting the Minneapolis protestors by donating to the @mnfreedomfund. The freedom fund is combatting the harms of incarceration by paying bail for low income individuals who cannot otherwise afford: https://minnesotafreedomfund.org…
MORE
.
—————————————————————————————
.
At Least 13 Members Of Gropey Joe's Campaign Are Raising Money For Rioters – Big League Politics
At least 13 employees of the Joe Biden campaign have donated money to bail out rioters in Minneapolis and across the country, a questionable decision that places the Democratic campaign staffers firmly on the side of the riotous looters and protestors.
Reuters reported on Saturday that it had identified at least 13 Biden campaign operatives who donated to various pro-George Floyd protestor funds, some of which explicitly advertised that they would spend the money on bail funding for those who were charged with crimes related to the race riots.
Biden campaign official Andrew Bates framed the bail fund donations on the basis of Biden's opposition to the cash bail system, when asked about the donations. Bates claimed that cash bail represents a "modern day debtors prison."
In an email response to the development of Biden staffers raising bail money for Minneapolis rioters, the Trump campaign slammed the fundraising move…
MORE
.
—————————————————————————————
.
President Trump To Officially Designate Antifa A Terrorist Organization – Breitbart
.

.
President Donald Trump announced on Sunday plans to designate the violent leftist group Antifa as a terrorist organization.
"The United States of America will be designating ANTIFA as a Terrorist Organization," Trump wrote on Twitter. The president commented after consecutive days of heightened rioting in several major cities after a black man George Floyd died after an officer knelt on his neck for several minutes while detaining him.
Attorney General Bill Barr issued a statement after the president's declaration.
"The violence instigated and carried out by Antifa and other similar groups in connection with the rioting is domestic terrorism and will be treated accordingly," he wrote…
MORE
.
—————————————————————————————
.
DemoNazi Governor Of Maine Pulls The Rug Out From Under Restaurant Owners She Had Okayed To Reopen – American Thinker
Maine restaurant owners are going to have a lot of rotting food and idled staff on their hands, after their governor suddenly reversed a decision to allow them to re-open on June 1st.
Having made the mistake of trusting their state governor, Janet Mills, the restaurants that were able to survive the lockdown spent scarce funds restocking their supplies and rehiring staff, in preparation for the promised reopening. But not so fast! WGME-TV, Portland reports:
Restaurant owners in three Maine counties are reacting to news that they'll have to wait longer to reopen.

Wednesday, Governor Janet Mills postponed the dine-in dates for York, Cumberland and Androscoggin Counties indefinitely.

Restaurant owners say they've spent a lot of money and time preparing both their food and staff to safely reopen next week, and now with that date pushed back, they're faced with an uncertain future…
MORE
.
—————————————————————————————
.
SpaceX Rocket Ship Blasts Off Into Orbit With 2 Americans – WorldNetDaily
.

.
A rocket ship built by Elon Musk's SpaceX company thundered away from Earth with two Americans on Saturday, ushering in a new era in commercial space travel and putting the United States back in the business of launching astronauts into orbit from U.S. soil for the first time in nearly a decade.
NASA's Doug Hurley and Bob Behnken rode skyward aboard a white-and-black, bullet-shaped Dragon capsule on top of a Falcon 9 rocket, lifting off at 3:22 p.m. from the same launch pad used to send Apollo crews to the moon a half-century ago. Minutes later, they slipped safely into orbit.
"Let's light this candle," Hurley said just before ignition, borrowing the words used by Alan Shepard on America's first human spaceflight, in 1961…
MORE
.
—————————————————————————————
.
ABC News: 21 States That Opened Up In Early May Have Done Great And They're Almost All Red States – Right Scoop
ABC News has just finished a study of 21 states that opened up in early May and found that none of them have any major increases in hospitalizations, deaths, or the percentage of people testing positive:
"JUST IN: ABC looked at 21 states that eased restrictions May 4 or earlier & found no major increase in hospitalizations, deaths or % of people testing positive in any of them. [SC, MT, GA, MS, SD, AR, CO, ID, IA, ND, OK, TN, TX, UT, WY, KS, FL, IN, MO, NE, OH]"
Both Florida and Georgia are among those states and, after all the grief their governors have gotten for opening up at the beginning of the month, it's awesome to see them on the list.
In fact unless I'm wrong, they're almost all red states.
I couldn't find any more on this study, but if I do I'll pass it on to you…
MORE
.
—————————————————————————————
.
AG Barr: Violence Appears Planned By Far-Left Groups Using 'Antifa-Like Tactics' – Breitbart
.

.
Attorney General William Barr said Saturday that violence in many places around the country appears to have been planned and carried out by "far-left extremist groups using Antifa-like tactics" in the wake of riots over the death of George Floyd.
"Unfortunately with the rioting that is occurring in many of our cities around the country, the voices of peaceful protests are being hijacked by violent radical elements. Groups of outside radical agitators are exploiting the situation to pursue their own separate and violent agenda," Barr said in a press conference at the Department of Justice:
"In many places, it appears the violence is planned, organized, and driven by anarchic and leftist extremist groups, far-left extremist groups using Antifa-like tactics, many of whom traveled outside the state to promote the violence," Barr continued…
MORE
.
—————————————————————————————
.
President Trump: U.S. Terminating Relationship With World Health Organization – The Hill
President Trump said Friday that the United States is "terminating" its relationship with the World Health Organization (WHO) over its response to the novel coronavirus, following through on a threat issued earlier this month.
Speaking at a press conference in the White House Rose Garden, Trump accused the WHO of being under China's "total control" and of failing to make reforms requested by his administration. The president said he would "redirect" funds promised to the WHO to assist other global health needs.
"We have detailed the reforms that it must make and engaged with them directly, but they have refused to act," Trump said.
The announcement marks a further escalation with the global health body in the middle of the coronavirus pandemic and prompted criticism from the health community. It follows a decision in mid-April to suspend funding to the WHO pending a review of the organization's handling of the coronavirus…
MORE
.
—————————————————————————————
.
SpaceX's Starship SN4 Prototype Explodes After Rocket Engine Test – Space
.

.
SpaceX's latest Starship prototype exploded just after an engine test Friday (May 29), erupting in a dramatic fireball at the spaceflight company's South Texas proving grounds.
The Starship SN4 prototype exploded at about 1:49 p.m. CDT (2:49 p.m. EDT/1849 GMT) at SpaceX's test facility near Boca Chica, Texas according to a video provided by the South Padre Island tourism site SPadre.com. The explosion occurred about a minute after a short test of its Raptor rocket engine, but it was unclear what caused the conflagration.
SpaceX successfully test-fired the Starship SN4 vehicle yesterday as part of its preparations for an upcoming launch test that could have carried the rocket about 500 feet (150 meters) up. That same day, SpaceX received a launch license for its Starship tests from the Federal Aviation Administration…
MORE
.
—————————————————————————————
.
Prestigious Medical Journal Urges Outpatient Use Of Hydroxychloroquine Regimen For Covid-19 – Just The News
A prestigious medical journal is criticizing news media coverage of hydroxychlorioquine in the battle against coronavirus, saying there is evidence the anti-malarial drug combined with the antibiotic azithromycin helps in the early stages of outpatient treatment.
"These medications need to be widely available and promoted immediately for physicians to prescribe," the American Journal of Epidemiology reported in an article published this week that pushed back against claims the regimen has been dangerous or ineffective in all cases.
"Hydroxychloroquine plus azithromycin has been widely misrepresented in both clinical reports and public media, and outpatient trials results are not expected until September," the journal noted, urging medical professionals and the public to recognize there are different stages of the disease that may require different treatments.
The article said the two candidate medications which have been widely reported – remdesivir and hydroxychloroquine plus azithromycin – need to be looked at differently…