.
The States With The Worst Job Losses – Route Fifty
Nevada was the state with the nation's highest unemployment rate in April at just over 28%, followed by Michigan and Hawaii, which both had rates around 22%, the Department of Labor reported Friday.
Unemployment rates in 43 states set record highs in April compared to Labor Department data that goes back to 1976. The coronavirus outbreak, along with the business closures and stay-at-home orders adopted to control it, have led to a sharp economic downturn that is driving widespread job losses across most industries and states.
The national unemployment rate was about 14.7%, the Labor Department said, up 11 points compared to April of last year.
Hospitality and leisure have been especially hard hit. Restaurants and bars have temporarily closed, or reduced to offering only take out service. Hotel occupancy has crashed as people forego travel…
MORE
.
—————————————————————————————
.
Vicious Nursing Home Attacker Had Covid-19 And Was Quarantined Among The Elderly Despite Mental Illness And Felony Charges – Big League Politics
.

.
Shocking developments have come to light in the case of a young black man who brutally battered an elderly military veteran at a nursing home in a video that went viral on social media.
The father of the assailant is speaking out, saying that his son suffers from serious mental illness and was quarantined in a nursing home with at-risk elderly people after testing positive for COVID-19.
Kimberly Craig of WXYZ 7 ABC broke the insane news that shows how the most vulnerable are being put at risk due to the decisions of government bureaucrats and the so-called first responders…
MORE
.
—————————————————————————————
.
DOJ: DemoNazis Paid Pennsylvania Election Officials To Stuff Ballot Box – Breitbart
A former Judge of Elections in Philadelphia, Pennsylvania, has been charged and pleaded guilty to illegally adding votes for Democrat candidates in judicial races in 2014, 2015, and 2016.
On Thursday, the Department of Justice (DOJ) announced charges against former Judge of Elections Domenick DeMuro, 73, for stuffing the ballot box for Democrats in exchange for payment by a paid political consultant.
The charges, and guilty plea, include conspiracy to deprive Philadelphia voters of their civil rights by fraudulently stuffing the ballot boxes for specific Democrat candidates in the 2014, 2015, and 2016 primary elections and a violation of the Travel Act.
"The Trump administration's prosecution of election fraud stands in stark contrast to the total failure of the Obama Justice Department to enforce these laws," Public Interest Legal Foundation President Christian Adams said in a statemen…
MORE
.
—————————————————————————————
.
NAACP Denies Gropey Joe's Claim Of Endorsement – Epoch Times
.

.
The National Association for the Advancement of Colored People (NAACP) on Friday rejected claims that it had endorsed presumptive Democrat nominee for president Joe Biden. In an interview on The Breakfast Club on Friday, Biden promoted what he called a long career of defending civil rights.
"Take a look at my record, man! I extended the Voting Rights [Act] 25 years. I have a record that is second-to-none," Biden said, adding, "The NAACP's endorsed me every time I've run."
Following Biden's claim of the NAACP's endorsement, Derrick Johnson, president and CEO of the NAACP, issued a statement denying that the organization had thrown its weight behind the former Vice President…
MORE
.
—————————————————————————————
.
House DemoNazis Block China Investigation Even After Communist Regime Threatens U.S. Senators By Name – PJ Media
This week, House Democrats whose colleagues rushed to investigate President Donald Trump's coronavirus response amid the ongoing pandemic once again refused to give the green light to an effort to investigate China's lies and malfeasance regarding the Wuhan coronavirus pandemic.
Democrats blocked the Select Subcommittee on the Coronavirus Crisis from investigating China's malfeasance.
"Coronavirus Committee Dems won't let us investigate China's cover-up," House Minority Whip Steve Scalise (R-La.) tweeted. "Why? – China's lies caused global suffering & economic devastation – China undermined our efforts to combat the virus – China is reportedly trying to steal our vaccine research They must be held accountable."
Republicans on the committee have repeatedly asked about opening an investigation into China…
MORE
.
—————————————————————————————
.
Delaware Man Charged With Molesting Ponies – Philadelphia Inquirer
.

.
A 31-year-old Delaware man has been charged with sexually assaulting ponies at an equestrian park near Wilmington, New Castle County police said Thursday.
Michael Riego of Hartly, Kent County, was arrested early Thursday and charged with two counts of felony bestiality and two counts of felony burglary, police said. He was arraigned and held with secured bail set at $12,000.
Police in February began investigating reports of injuries to ponies at the New Castle County Carousel Park and Equestrian Center caused by cords tied around their legs just above their hooves. The first reported injury occurred last September.
A suspect in the assaults was recorded on video but could not be identified…
MORE
.
—————————————————————————————
.
Who Believes The Lockdowns Were About Science? – David Catron
Every state and local politician who imposed lockdowns pursuant to the COVID-19 pandemic claimed their decisions were based on "the science." In reality, they ignored the advice of leading epidemiologists, relying instead on statistical models produced by "experts" with histories of wildly inaccurate projections.
The most notorious of these oracles was, of course, Neil Ferguson of Imperial College London, who claimed that coronavirus could kill 2.2 million Americans.
Based on such apocalyptic predictions, combined with overcautious warnings from Beltway bureaucrats like Dr. Anthony Fauci, all but a few governors implemented economically destructive stay-at-home orders – despite the reservations of respected epidemiologists who questioned the logic of lockdowns from the beginning.
Included among the genuine experts who advised that far more information was needed before such draconian countermeasures could be scientifically justified were John P. A. Ioannidis of Stanford Universiy…
MORE
.
—————————————————————————————
.
President Trump Demands DemoNazi Governors Open Houses Of Worship 'Right Now' – CNBC
.

.
President Donald Trump on Friday demanded that governors reopen churches, synagogues and mosques "right now," and threatened to "override" state leaders' restrictions if they do not do so by the weekend.
The surprise announcement marked the president's latest attempt to ramp up the political stakes surrounding the country's coronavirus recovery efforts. He is facing a tough reelection fight against apparent Democratic nominee Joe Biden.
Trump said it was an "injustice" that some state leaders have allowed "liquor stores and abortion clinics" to stay open amid the Covid-19 pandemic while closing houses of worship.
"It's not right," Trump said. "I'm calling houses of worship essential."…
MORE
.
—————————————————————————————
.
How Florida's Nursing Home Strategy Spared It Widespread Deaths Seen In NY, NJ – Daniel Payne
As controversy grows over some states having forced nursing homes to accept COVID-19-positive patients – a policy that may have contributed to astronomical death rates in numerous long-term care facilities – officials in Florida say they did everything they could to keep infectious patients out of vulnerable environments and in isolated hospital settings.
The state governments of New York and Pennsylvania have come under scrutiny in recent weeks as the death tolls at their respective care facilities have grown significantly.
New York has seen thousands of deaths in nursing homes over the past several months; as many as a quarter of all deaths in the state are estimated to have occurred in those facilities. In Pennsylvania, meanwhile, the death toll in care facilities is running around 70% of all fatalities in the state.
Both Pennsylvania and New York declared early in the outbreak that nursing homes could not turn away residents simply because they had had a positive coronavirus test…
MORE
.
—————————————————————————————
.
Gropey Joe: "If You Have A Problem Figuring Out Whether You're For Me Or Trump, Then You Ain't Back" – Breitbart
.

.
Former Vice President Joe Biden (D) declared Friday morning that if black Americans are unsure whether to support him over President Donald Trump in the November election, "then you ain't black."
Biden made the unsolicited racially-charged remark as he departed his virtual interview with Breakfast Club co-host Charlamagne tha God.
"If you have a problem figuring out whether you're for me or Trump, then you ain't black," Biden told Charlamagne, not in response to any question, but to the host's statement: "It's a long way until November, we've got more questions."
"It don't have nothing to do with Trump…
MORE
.
—————————————————————————————
.
DemoNazi-Controlled Washington State Loses 'Hundreds Of Millions Of Dollars' To Fraudulent Unemployment Claims – Daily Wire
Washington state officials admitted to losing a massive amount of taxpayer money meant for workers who lost jobs during the coronavirus pandemic.
Employment Security Department Commissioner Suzi LeVine said Thursday that the state was scammed out of "hundreds of millions of dollars" by an international unemployment scheme, according to The Seattle Times. The commissioner added that the state was attempting to retrieve as much of the stolen money as possible.
"We do have definitive proof that the countermeasures we have put in place are working," LeVine said. "We have successfully prevented hundreds of millions of additional dollars from going out to these criminals and prevented thousands of fraudulent claims from being filed."
Washington reported a surge of unemployment claims for the week ending on May 16. The total filings for the week jumped nearly 27% in the state over the week before as unemployment claims nationally have continued to trend downward…
MORE
.
—————————————————————————————
.
16-Year-Old Boy Says Mother Tried To Make Him Transgender At Age 8 And Pimped Him Out To LGBT Perverts – Big League Politics
.

.
A 16-year-old Australian-American boy has come forward with a shocking story about how his mother attempted to force him to be transgender starting at the age of eight.
"I didn't know who I was," Lucas told Sausage Roll. His mother dressed him in girl's clothes before school, which resulted in alienation and confusion within the poor lad. He explained the shocking story about how the LGBT abuse started in his life.
"My parents met online on some, now defunct, dating website. My father is an Australian labour worker and my mother was working as a waitress in Los Angeles, California, at the time," Lucas wrote in an email.
"I grew up and went to school in Australia and everything was quite normal…
MORE
.
—————————————————————————————
.
Michigan Judge Rules Against DemoNazi Governor, Says Owosso Barber Shop Can Stay Open – Lansing State Journal
An Owosso barber who has kept his shop open despite a suspended license and a cease and desist order from the state will not have to close, a Shiawassee County judge ruled Thursday.
The Michigan Attorney General's Office filed a request for an emergency temporary restraining order against barber Karl Manke when he refused to close his shop after receiving two citations – one for violating the governor's executive stay-home order and another from the county health department.
Shiawassee County Circuit Court Judge Matthew Stewart decided Thursday not to grant the attorney general's request, allowing Manke to stay open.
Manke has become a cause célèbre for those who oppose Gov. Gretchen Whitmer's stay-home orders and want the state to reopen. He inspired a protest at the Capitol Wednesday, called "Operation Haircut." Although his license is suspended, Manke was on the Capitol grounds cutting hair Wednesday…
MORE
.
—————————————————————————————
.
Feds Threaten Planned Parenthood With Criminal Penalties, Demand Return Of $80 Million In Covid-19 Aid – News Punch
.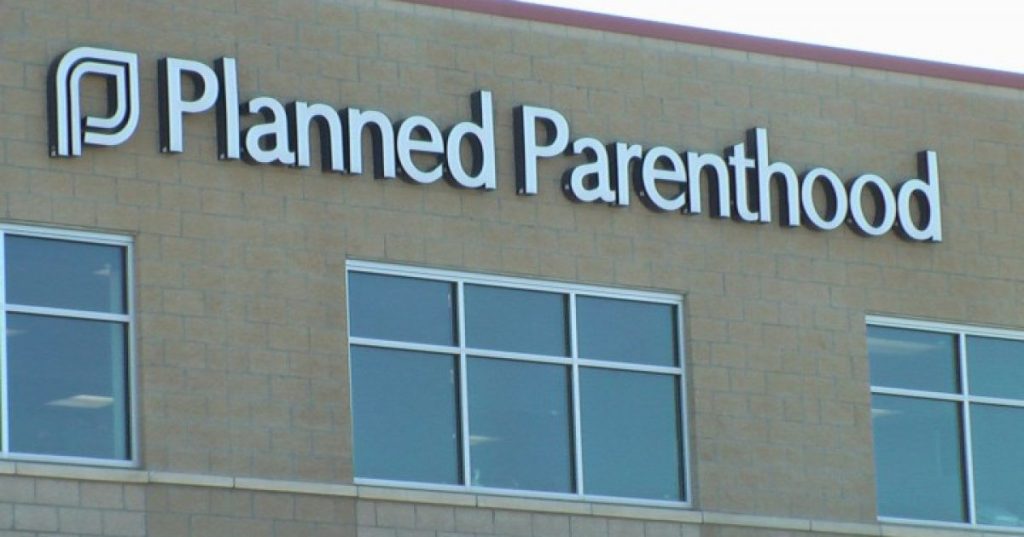 .
Planned Parenthood Federation of America (PFFA) affiliates obtained $80 million in federal Paycheck Protection Program (PPP) loans meant to assist businesses impacted by coronavirus response policies, and now the federal government is demanding the money back, saying the affiliates should have known they weren't eligible for the coronavirus stimulus payouts.
The Small Business Administration (SBA) has begun notifying those 37 Planned Parenthood affiliates that organizations with more than 500 employees, such as PPFA, were not eligible for those loans, and therefore must return the money, Fox News reports.
Additionally, affiliates could face more "severe penalties" than just repayment, such as "criminal or civil punishment", if they are found to have knowingly made false statements on their loan applications, the SBA warned…
MORE
.
—————————————————————————————
.
500 Doctors Tell Trump To End The Coronavirus Shutdown, Say It Will Cause More Deaths – Washington Times
Hundreds of doctors wrote a letter to President Trump this week asking him to end the coronavirus shutdown, saying it is a "mass casualty incident" spurring deaths from other factors such as substance abuse and suicides.
The letter, shared online, estimates about 150,000 Americans each month that the shutdown remains in place would have had new cancer detected, millions more are missing dental exams that could discover problems linked to heart disease, while others are experiencing domestic violence like child abuse.
"Suicide hotline phone calls have increased 600%," the letter sent to the president on Tuesday read. It also notes liquor sales have increased 300 to 600 percent, and cigarette sales have also gone up.
The letter adds, "We are alarmed at what appears to be the lack of consideration for the future health of our patients…
MORE
.
—————————————————————————————
.
Senate Confirms John Ratcliffe As Director Of National Intelligence – The Hill
.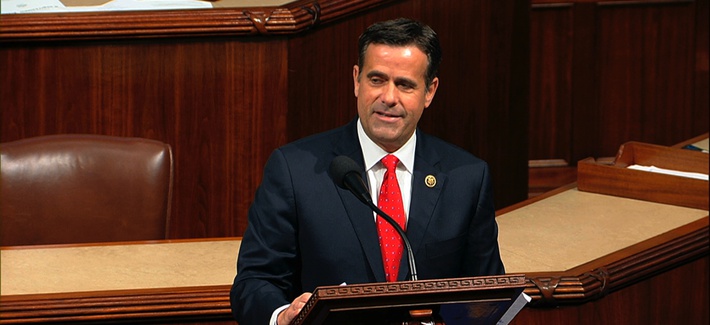 .
The Senate on Thursday confirmed Rep. John Ratcliffe (R-Texas) to be President Trump's next spy chief. Senators voted 49-44 on Ratcliffe's nomination to the director of national intelligence(DNI), a position that has been filled in an acting capacity since former DNI Dan Coats stepped down in August.
The vote is one of the final items on the Senate's to-do list before the chamber leaves town for a weeklong Memorial Day recess. And it comes only days after the Senate Intelligence Committee advanced Ratcliffe's nomination along party lines.
Democrats allowed Ratcliffe's nomination to skip over procedural hurdles that could have delayed his confirmation until June…
MORE
.
—————————————————————————————
.
Religion Of Peace Update: Jihadis Kill 584, Injure 587 In First Three Weeks Of Ramadan – Breitbart
Casualties at the hands of jihadis during the first three weeks of Ramadan hit a grim milestone, exceeding 1,000 with 584 fatalities and 587 injuries, data compiled by Breitbart News shows.
This report covers April 24, the first full day of the holy month, through May 14. On average, Islamic terrorists killed about 28 people and injured an estimated 28 others during that three-week period. There were an estimated 56 casualties, which include fatalities and injuries, each day.
Islamic terrorist attacks have continued seemingly undeterred during Ramadan despite the ongoing Chinese coronavirus pandemic and the associated lockdowns. Jihadis from the Islamic State (ISIS/ISIL), the second deadliest-group during the holiest month for Muslims, have reportedly dubbed their efforts the "Battle of Ramadan."
This year, the number of casualties, which includes deaths and injuries, is on pace to exceed those from 2019…
MORE
.
—————————————————————————————
.
Mississippi Church Suing City Over Coronavirus Restrictions Is Burned To The Ground – Firefughter Nation
.

.
A church in Mississippi was destroyed by a suspected arson fire, about a month after its pastor filed a lawsuit challenging the city of Holly Springs on gathering restrictions amid the coronavirus outbreak.
First Pentecostal Church in Holly Springs, Mississippi, burned down Wednesday morning, news outlets reported. When investigators from the Marshall County Sheriff's Office got to the scene, they found graffiti in the church parking lot that read: "Bet you stay home now you hypokrites."
"We've kind of racked our brains and we have no idea," Jerry Waldrop, the pastor of the church, said. "No enemies that we know of. We don't know anyone that we even think could be capable of doing something like this."…
MORE
.
—————————————————————————————
.
FBI Offered To Pay Christopher Steele 'Significantly' To Dig Up Dirt On Michael Flynn – Daily Caller
An FBI offer to pay former British spy Christopher Steele to collect intelligence on Michael Flynn in the weeks before the 2016 election has been one of the more overlooked revelations in a Justice Department inspector general's report released in December.
The reference to the FBI proposal, which was made in an Oct. 3, 2016, meeting in an unidentified European city, has received virtually no press attention. But it might have new significance following the recent release of government documents that show that Steele peddled an unfounded rumor that Flynn had an extramarital affair with a Russian woman in the United Kingdom.
It is not clear how and when Steele came across the rumor, or if it was the result of the FBI asking him to look into Flynn.
The inspector general's report, released on Dec. 9, 2019, said that FBI agents offered to pay Steele "significantly" to collect intelligence from three separate "buckets" that the bureau was pursuing as part of Crossfire Hurricane…
MORE
.
—————————————————————————————
.
Senate Republicans Issue First Subpoena In Biden-Burisma Probe – The Hill
.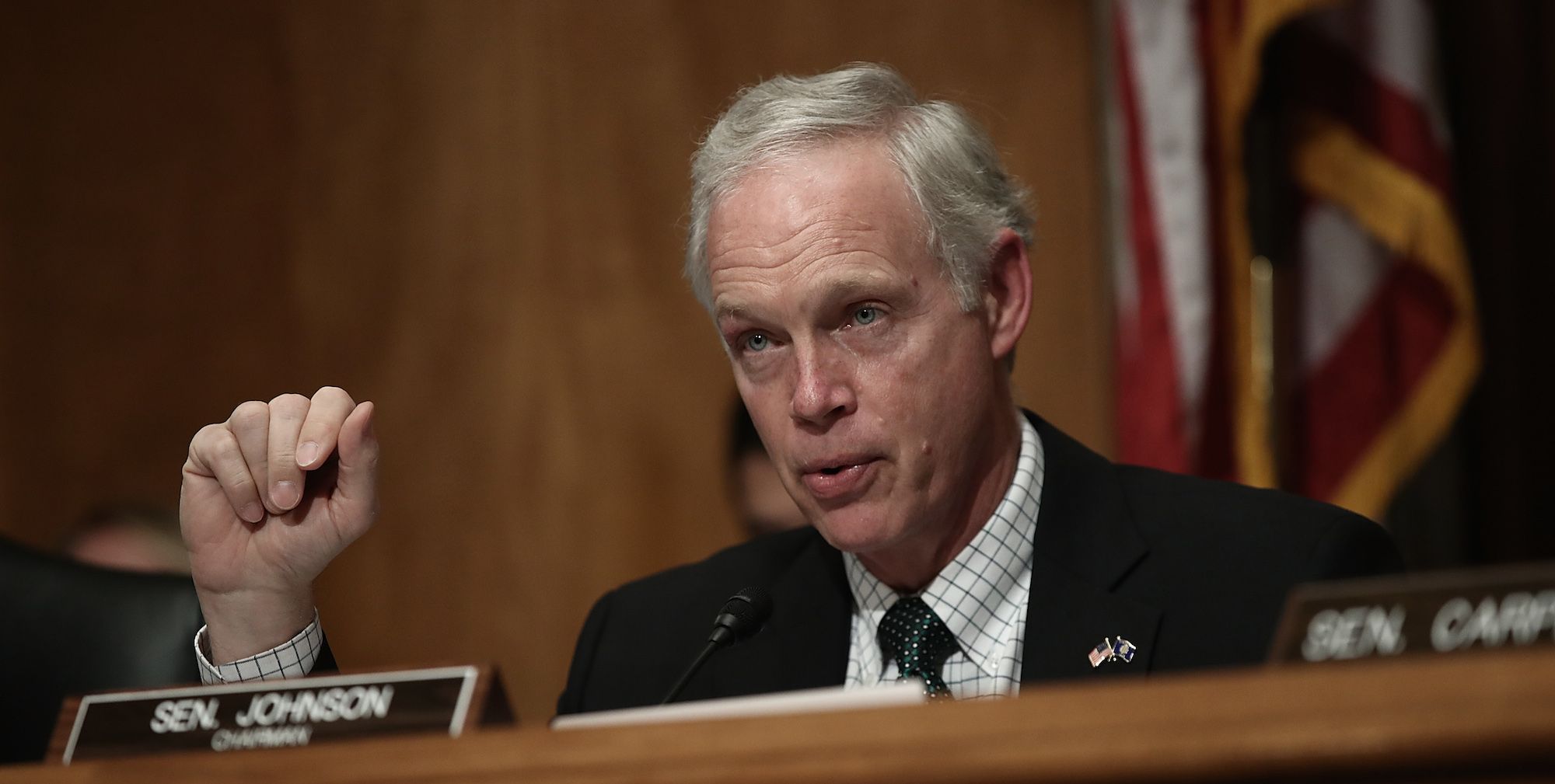 .
Senate Republicans issued their first subpoena on Wednesday as part of wide-ranging investigations tied to the Obama administration, deepening a battle in Congress with implications for this fall's presidential race.
The Homeland Security and Governmental Affairs Committee voted along party lines to issue a subpoena for Blue Star Strategies, a firm with ties to Ukrainian gas company Burisma Holdings.
Sen. Ron Johnson (R-Wis.), the chairman of the panel, has homed in on the U.S. firm as he probes Hunter Biden's work for Burisma Holdings, where Biden – the son of presumptive Democratic presidential nominee Joe Biden – was a member of the board until he stepped down in 2019…
MORE
.
—————————————————————————————
.
Bring Grandma-Killing Governors To Justice – Daniel Greenfield
In April, Governor Gretchen Whitmer posed and primped on The Daily Show in a "That Woman from Michigan" t-shirt as a narcissistic slam at President Trump.
That same month, that woman from Michigan issued an executive order, that the Daily Show and SNL didn't mention, "protecting" residents of long-term care facilities, by forcing nursing homes to admit patients infected with the coronavirus.
Her order dictated that a "long-term care facility must not prohibit admission or readmission of a resident based on COVID-19 testing requirements or results" and told hospitals to discharge coronavirus patients back to the homes they had come from.
Some nursing homes were designated as 'hubs' and coronavirus patients were transferred into them, even though these facilities had uninfected residents.
Despite claims that these 'hubs' would carefully separate infected and uninfected patients, that didn't always happen…