.
'CBS News This Morning' Aired Faked Covid-19 Drive-Through Testing Site Line Of Cars – Project Veritas
.

.
A CBS News crew pulled medical professionals off the floor at the Cherry Medical Center in Grand Rapids, Michigan, to line up in their vehicles so a CBS film crew would have a long line for their COVID-19 coverage.
"Our insider witnessed the whole thing and came to Project Veritas, because he knew we would protect him," said James O'Keefe, the founder and CEO of Project Veritas. "The insider told us that medical personnel were taken away from treating patients and making the line longer for actual patients wait for the COVID-19 test," he said.
In an interview with the insider, O'Keefe asked the insider: "You're telling me you're a hundred percent certain that CBS News, CBS News Corporation-national, staged a fake event…
MORE
.
—————————————————————————————
.
Cuomo To Blame For Covid Spreading Through Nursing Home – Michael Goodwin
Near the end of his news conference Tuesday, Gov. Andrew Cuomo was asked a question about nursing homes. As part of his answer, he described the devilish dangers they face from the coronavirus outbreak because of their vulnerable sick and elderly residents.
"What's really happened in nursing homes is what we've feared from the get-go," Cuomo said. He called them "ground zero" for the virus and added:
"It just takes one [infected] person… to walk in there and then it is fire through dry grass."
As a statement of fact, there is nothing wrong and everything right with those words. But the governor's clear understanding of the special circumstances that nursing homes face deepens the mystery about why he allowed his Department of Health to force sick patients into those same facilities.
After all, if a single infected staff member could start a "fire through dry grass" in a facility, what could 10 or 15 or 20 infected patients do to all the vulnerable people inside a nursing home?…
MORE
.
—————————————————————————————
.
Coronavirus Researcher On Verge Of 'Significant Findings' Found Shot To Death – The Hill
.

.
A coronavirus researcher who the University of Pittsburgh said was on the verge of "very significant findings" was found shot to death over the weekend, officials said.
Bing Liu, a 37-year-old research assistant professor at the university, was found shot and killed in his Ross Township townhouse Saturday with wounds to the head, neck, torso and extremities, the Allegheny County medical examiner said.
A second man that NBC News identified as Hao Gu, 46, was found dead in his car less than a mile away from Liu's home. Investigators think Gu killed Liu in his home before killing himself, CNN reported…
MORE
.
—————————————————————————————
.
Gun Sales Spike By 71% In April – Fox News
Gun sales in April spiked by more than 70 percent from the previous year, with the purchase of more than 1.7 million firearms as concerns related to the novel coronavirus continued, recently released statistics show.
An estimated 1,797,910 guns were sold in April 2020 – a 71.3 percent increase from April 2019. March saw an even higher surge in sales, with 2,583,238 firearms sold – or 85.3 percent more than the previous year, according to data released late Monday by Small Arms Analytics and Forecasting.
SAAF data also indicated a surge in handgun over long-gun purchases, a group spokesperson said.
Mark Oliva, a spokesperson for the National Shooting Sports Foundation, which represents gunmakers, said the NSSF had reached similar figures, though slightly lower at 69.1 percent. In a statement to FOX Business, he said the numbers showed, "the strongest April on record."…
MORE
.
—————————————————————————————
.
Wisconsin Judge Slams DemoNazi Governor's Stay-At-Home Orders As Tyrannical – Daily Wire
.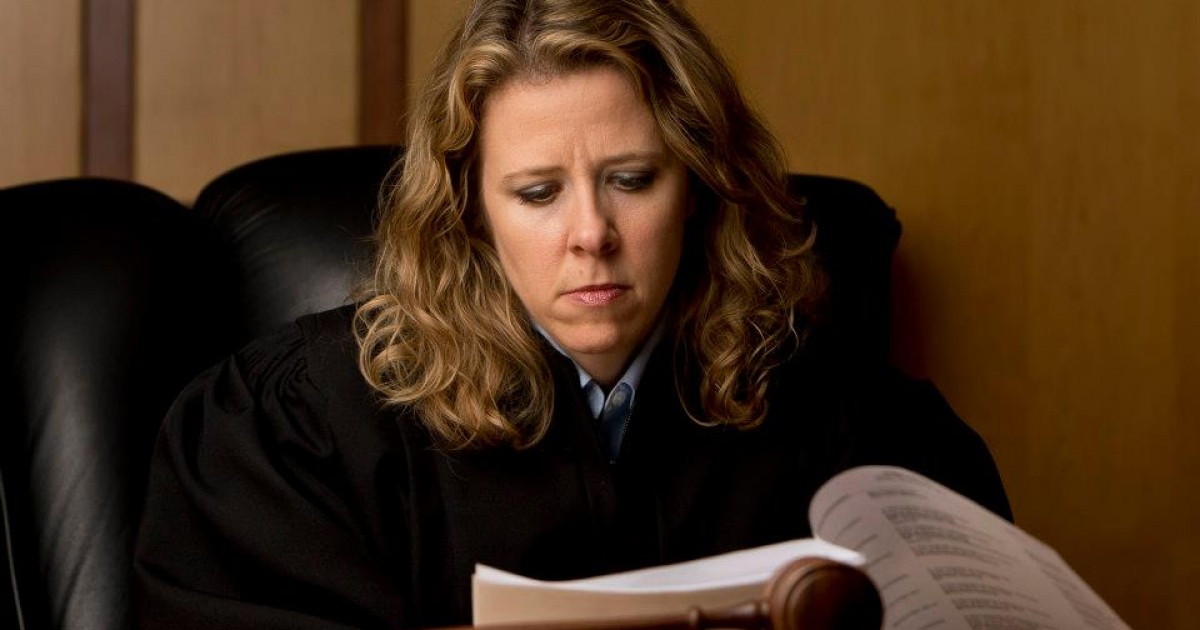 .
During oral arguments on Tuesday over a lawsuit filed by Wisconsin GOP legislators to bar the state from extending Governor Tony Evers' stay-at-home orders, a conservative judge called the decision to implement stay-at-home orders "the very definition of tyranny."
"The 90 minutes of argument, heard remotely by video conference, came after Evers, a Democrat, and leaders from both parties in the Legislature met for the first time to discuss a bipartisan response to the pandemic, which through Tuesday afternoon had killed 353 Wisconsin residents and sickened more than 8,500," the Wisconsin State Journal reported.
Evers first issued his stay-at-home order on March 24, then extended it to April 16 to expire on May 26…
MORE
.
—————————————————————————————
.
Stripper Performs Semi-Nude Pole Dance In Front Of Elementary School Kids And Their Parents – Big League Politics
A shocking video has gone viral of a semi-nude stripper doing a sensual pole dance in front of an audience of elementary school children with their parents.
Reformation Charlotte has reported that the video likely came from Poland, but there is no Western country that is not currently being besieged by this left-wing movement to corrupt the souls of children.
Big League Politics has covered the drag queen story hour fad as it has invaded libraries, churches and public schools throughout the United States.
In the city of Houston, Tex., two child sex offenders were given intimate access to children during these depraved events:
After revealing that Houston public libraries allowed a sex offender to groom children at controversial 'Drag Queen Story Hour' programs, the Houston MassResistance whistle-blower group has found that another pedophile has been given intimate access to young children at these perverted events…
MORE
.
—————————————————————————————
.
Israel Institute For Biological Research Finds Antibody That Neutralizes Coronavirus – Jerusalem Post
.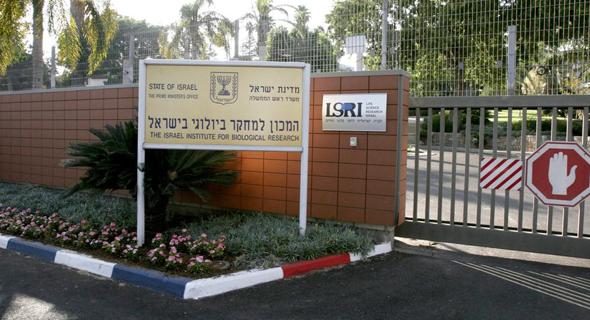 .
The Israel Institute for Biological Research (IIBR) has completed a groundbreaking scientific development, identifying an antibody that neutralizes the coronavirus, SARS-CoV-2, according to a statement by the Defense Ministry.
"I am proud of the Biological Institute staff, who have made a major breakthrough," said Defense Minister Naftali Bennett on Monday after visiting the Ness Ziona-based lab. "Jewish creativity and ingenuity brought about this amazing achievement."
This scientific breakthrough has three key parameters: The antibody is monoclonal, new and refined, and contains an exceptionally low proportion of harmful proteins; the institute has demonstrated the ability of the antibody to neutralize the novel coronavirus; and the antibody was specifically tested on the aggressive coronavirus…
MORE
.
—————————————————————————————
.
Your Guide To The Obama Administration's Hit On Michael Flynn – Margot Cleveland
The unsealing last week of a series of documents in the Michael Flynn criminal case cemented the reality that a small cadre of high-level FBI agents set a perjury trap for President Trump's then-national security advisor.
Beyond exposing the depth of this despicable personal and political hit job on a 30-year military veteran, the newly discovered documents hold great legal significance. Here's your legal primer.
The Russiagate special counsel's office charged Flynn with violating 18 U. S. C. § 1001, which makes it a federal crime to "knowingly and willfully" make a false statement of "a material fact" to a federal official.
Former Special Counsel Robert Mueller's team claimed Flynn violated Section 1001 by lying to FBI agents Joe Pientka and Peter Strzok – the latter of whom has since been fired – when the duo questioned Flynn on January 24, 2017, about Flynn's December 2016 telephone conversations with the Russian ambassador…
MORE
.
—————————————————————————————
.
5-Year-Old Utah Boy Steals Mother's Car, Attempts To Drive To California To Buy A Lamborghini – KLS
.

.
What was believed to be an impaired driver on I-15 Monday afternoon turned out to be a child trying to make his way to California to buy a Lamborghini sports car, authorities said.
A Utah Highway Patrol trooper who was looking to pull over a speeding vehicle on the freeway happened to notice another vehicle struggling to maintain the I-15 lanes shortly after 12:15 p.m., UHP Lt. Nick Street said. The vehicle was also traveling a little over 30 mph on the freeway.
"When they found the vehicle, they thought 'Oh yeah, this might be an impaired person' and when the car pulled over, it even seemed more like this person might not know what they're doing," Street said, adding that it was "luck" that the trooper spotted the vehicle before anything worse may have happened…
MORE
.
—————————————————————————————
.
Fake News Outlets Falsely Claim Documents Released By Gropey Joe Refute Sexual Harassment Claim – National File
It is now everywhere that Eva Murry reported that when she was 14 years old Joe Biden ogled her in a sexual way and discussed her breasts. This happened during the "cocktails" pre-dinner reception at 6 p.m. before the black-tie and gown First State Grid Iron Dinner & Show on May 3, 2008, in Wilmington, Delaware.
Eva Murry clearly describes groups of people mingling in the hallway – that is, before the dinner started. This was not inside the actual dinner itself.
The leftist attacks on Eva Murry's report remind us of the tactics we have to be aware of and ready to defend against. Even Fox News asked "how high" when Biden yelled jump. The Biden campaign counter-attacks with documents to "refute" Eva Murry's report. Small problem. The documents actually confirm Eva's story. There is no contradiction between Eva Murry's story and Biden's "evidence."
Documents offered in Biden's counter-attack actually confirm that Biden was at home in Wilmington, Delaware only a few miles from the dinner location…
MORE
.
—————————————————————————————
.
Meet The Florida Firefighter Who Refused To Close His Gun Store – Washington Free Beacon
.

.
On the afternoon of March 24, two Delray Beach, Fla., code enforcement officials walked into Wex Gunworks and told owner Brandon Wexler that he had to shut down over concerns about coronavirus.
Wexler's mind immediately went to the customers who had begun flooding his shop as the deadly virus spread. Florida law requires stores to hold guns purchased by residents without gun-carry permits for at least five days. Wexler had more than 500 people waiting on their purchases at the time.
"You're violating their rights. They can't protect their families, their property. And God forbid if this thing turned sideways," Wexler said. "I need to help these people. I went into fireman mode."…
MORE
.
—————————————————————————————
.
U.S. Navy Ships Enter Barents Sea For First Time Since The Mid-1980s – Washington Times
Four U.S. and British Navy ships on Monday entered the Barents Sea, just north of Russia, in a joint mission to conduct maritime security operations above the Arctic Circle, the U.S. 6th Fleet announced.
The move marks the first time since the mid-1980s that U.S. Navy surface ships have entered the Barents sea.
"In these challenging times, it is more important than ever that we maintain our steady drumbeat of operations across the European theater, while taking prudent measures to protect the health of our force," said Vice Adm. Lisa Franchetti, commander, U.S. 6th Fleet, in a statement.
"We remain committed to promoting regional security and stability, while building trust and reinforcing a foundation of Arctic readiness."
Russia is reportedly monitoring the movement just north of their border, Interfax news agency reported…
MORE
.
—————————————————————————————
.
Trenton, NJ: DemoNazi Governor Calls Mayor A "Motherfucking Drug-Addict Prdophile" During Conference Call – Fox News
.

.
Trenton Councilwoman Robin Vaughn on Saturday let loose a stream of expletives and homophobic insults against the New Jersey city's mayor, who is gay, after a disagreement between the two about funding for nonprofit organizations during a conference call, according to a report.
In audio obtained by The Trentonian, Vaughn, other members of the Trenton City Council and Mayor Reed Gusciora were discussing efforts to manage the city during the coronavirus pandemic when Vaughn and Gusciora got into a confrontation on "do-nothing" charity organizations getting city money and launched into an angry tirade over the phone.
"The concern as to the level of the facilitation and their delivery, whether or not all they are…" Vaughn said before Gusciora cut her off…
MORE
.
—————————————————————————————
.
DOJ Signs Onto Virginia Church's Lawsuit Against Recist DemoNazi Governor After Jail, Fine Threats – Big League Politics
The Department of Justice is supporting a Virginia church's lawsuit against the state, after police threatened the church's pastor over a planned 16-person Palm Sunday service with a potential $2,500 fine or jail time should be refuse to cancel the gathering.
Pastor Kevin Wilson of Lighthouse Fellowship Church on Chincoteague Island had planned a service with no more than 16 people, who would be socially distanced in a church sanctuary with a capacity of 293 people. Law enforcement claimed he would be violating the state constitution by disobeying Governor Ralph Northam's state of emergency declaration.
Legal advocacy group Liberty Counsel would later go on to represent Pastor Wilson in his lawsuit against Northam and the commonwealth, claiming Northan violated the First Amendment rights of the pastor by shutting down the regulated church service.
The DOJ panned Virginia for its onerous and draconian social distancing restriction enforcement in case statement obtained by Fox News…
MORE
.
—————————————————————————————
.
Manic Monkey On Mini-Bike Snatches Toddler – Crime Online
.

.
A monkey riding a mini motorbike decided to snatch a child, but it didn't get too far after losing its grip and crashing.
According to TMZ, the incident happened in an alleyway in Indonesia, while a toddler girl sat with three others on some steps. A macaque randomly appeared on a mini bike and sent the little girl tumbling after it yanked her away. The monkey fell off the bike but tried to yank her again before scampering away empty-handed.
The monkey fled, leaving the child on the pavement. She appeared unharmed as she got up and walked back to her people. Perth Now reports that macaques have been used as "performers" in the Indonesian province…
MORE
.
—————————————————————————————
.
California: Suspect Arrested 3 Times In 12 Hours Thanks To Insane Zero-Bail Policy – Breitbart
A suspect was arrested three times over the course of 12 hours by Orange County, California, law enforcement officials thanks to the state's newly enacted zero-bail policy for accused criminals charged with a variety of crimes.
Dijon Landrum, 24-years-old, was first arrested by the Glendora Police Department on the morning of April 29 after he was allegedly caught breaking into a vehicle and attempting to steal it. When police arrived at the scene, they said Landrum tried to drive off in the stolen car, along with stolen property and narcotics.
Landrum was arrested but quickly released thanks to California's newest zero-bail policy for most suspects accused of misdemeanors and felonies considered "low-level." The policy was passed by the state's Judicial Council in early April as part of a larger effort to empty prisons during the Chinese coronavirus crisis.
About an hour after Landrum's release, the Glendora Police Department was called after eyewitnesses said a man was walking through their neighborhood…
MORE
.
—————————————————————————————
.
Woman Claims Gropey Joe Sexually Harassed Her When She Was 14 Years Old By Complimenting Her Breasts – Red State
.

.
A new allegation concerning Joe Biden and his inappropriate behavior towards has surfaced, and this time it has taken a darker turn as it concerns a 14-year old.
The allegation comes via a story over at Law & Crime, where a woman has claimed that she was 14 when Biden complimented her on her breast size. The comments came during a political event Eva Murray attended twelve years ago.
The woman, Eva Murry, told Law&Crime that Biden complimented her on the size of her breasts at the First State Gridiron Dinner & Show in 2008, a long-running roast of and party for politicians, journalists and prominent business figures held each year in Delaware. Murry says she remembers the event occurring sometime around May of that year.
MORE
.
—————————————————————————————
.
'Satan Is Still In Me': Florida Man Stabs Roommate In Attempt To Release Satan, Turns Knife On Himself – WKMG
A Florida man is behind bars after stabbing his roommate in the chest before turning the knife on himself, claiming he committed the crime to release Satan, according to the Seminole County Sheriff's Office.
Deputies responded to Vista Haven Apartments along Geranium Lane in Sanford Wednesday in reference to a stabbing, and when they arrived, deputies found a subject cutting himself with a knife and a victim suffering from a stab wound, according to a report.
The male harming himself was restrained and identified as 25-year-old Joseph Dolash; he attempted to resist deputies and was held to the ground when he began making comments such as "Satan will come out of my wound, you will see," "Satan is still in me," "Satan was a worm and is gonna come out of me," and "If I can't talk, Satan will kill me," records show.
Deputies said the victim lying on the ground appeared to have a stab wound to his chest, and it was later determined that he was the roommate of Dolash…
MORE
.
—————————————————————————————
.
Pelosi's Congress Should Shelter At Home For The Rest Of The Year – Joy Pullmann
.

.
Earlier this week, House Majority Leader Steny Hoyer postponed lawmakers' return to Washington DC, citing concerns about coronavirus transmission. Congress should stay out of Washington DC a lot longer. Even until next year.
The primary reason isn't because they, like health-care workers or truckers or grocery store employees or pastors, might catch coronavirus doing their jobs. The primary reason is that when they "do something," Congress usually hurts the country far worse than if they just took naps in the closet or played cards all day, like my husband's coworkers at a union-run former workplace.
The nation should have learned this from activist responses to the Great Depression, which we now know made the depression longer and harder…
MORE
.
—————————————————————————————
.
Trump Approval Surges With Record Support From Independents – PJ Media
Despite weeks of excessively biased negative media coverage, which included false stories that Trump told Americans to drink bleach or inhale Lysol to fight the coronavirus, Trump's approval rating in the highly-respected Gallup poll bounced back up from the previous survey two weeks ago to match his all-time high of 49 percent approval.
"Americans want to see their president out front and leading in a time of crisis, and that's exactly what President Trump is doing," Sarah Matthews, the deputy press secretary for Trump campaign, told the Washington Examiner.
"He understands these are challenging times for the American people, which is why he has left no stone unturned and unleashed an unprecedented, whole of America approach to defeat this virus."
Trump's surge in approval is thanks to an increase in support from independents. "Most of the variation in Trump's recent job approval rating is among independents," explained Gallup…
MORE
.
—————————————————————————————
.
Thousands Amass In Front Of Huntington Beach Pier To Protest DemoNazi Governor's Order To Close Orange County Beaches – Gateway Pundit
.

.
Crazed Democrat Governor Gavin Newsom on Thursday retaliated against the citizens of his state and closed all beaches in Orange County amid the Coronavirus panic.
Newsom announced Thursday a "hard close" of all beaches in Orange County and called out Newport specifically after tens of thousands flocked to the OC shoreline amid a heatwave last weekend.
Thousands gathered in front of the Huntington Pier on Friday to protest Newsom's order. Huntington Beach, dubbed Surf City USA, is known for its surfing and counterculture. Surfers and other freedom lovers came out in droves on Friday to protest their liberal governor's authoritarian order…