.
Michigan House Won't Extend State Of Emergency, Votes To Sue DemoNazi Governor Instead – Breitbart
The Michigan House of Representatives declined to extend Gov. Gretchen Whitmer's state of emergency another 28 days, and instead voted on Thursday to sue her.
Whitmer's initial state of emergency order, which is separate from the stay-at-home order, expires on Thursday and requires legislative action to be lengthened.
Negotiations on that front fell apart on Wednesday when Whitmer refused to make any concessions on the matter, asserting she has the ultimate control of emergencies. So the House voted to authorize Speaker Lee Chatfield to sue the governor, saying Whitmer's "unchecked and undemocratic approach" is not the best way, ABC 12 reported.
"The current status quo relies on one-size-fits-all edicts that unfairly punish millions of people across the state without giving them any recourse or voice in the process," Chatfield said.
"The people deserve a better solution, and we can provide it."…
MORE
.
—————————————————————————————
.
Gropey Joe Picks Fellow Sexual Assault Suspect To Lead VP Search – Law & Crime
.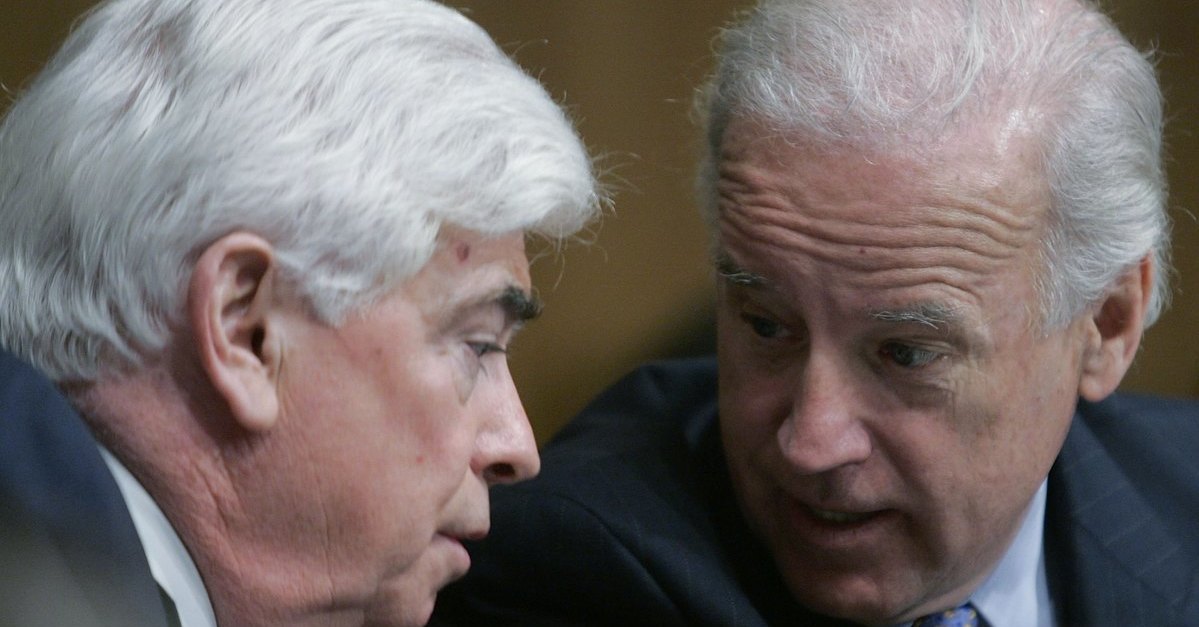 .
Former vice president and presumptive Democratic Party nominee for president Joe Biden announced the formation of his vice presidential selection committee on Tuesday. The name atop that list, Chris Dodd, immediately drew criticism for an alleged sexual assault the political scion (his father was also a senator) committed in 1985.
Former senators Dodd and Ted Kennedy were accused of sexual assault by Carla Gaviglio in press accounts beginning in 1989.
A February 1990 article in GQ described the incident in detail:
In December 1985, just before he announced he would run for president in 1988, Kennedy allegedly manhandled a pretty young woman…
MORE
.
—————————————————————————————
.
DemoNazi Governor Of Illinois Refuses To Explain Why His Wife Isn't Abiding By His Stay-At-Home Order – Daily Caller
Democratic Illinois Gov. J. B. Pritzker refused to answer a reporter's question Wednesday about why his wife left town to go to Florida while a stay-at-home order in the state is still in effect.
While Pritzker reportedly makes "regular public pleas for Illinoisans to be 'All In'" during the stay-at-home order, the billionaire governor's wife, M.K. Pritzker, "has been out of state," according to a report from Patch reporter Mark Konkol.
"Specifically, the first lady has been spending time at their $12-million equestrian estate in Wellington, just down the horse trail from Bruce Springsteen, Bill Gates and Billy Joel, the family purchased shortly after J.B. was elected governor last year," Konkol wrote in the Monday post.
The Patch reporter then took the opportunity Wednesday during the Q & A period of Pritzker's daily coronavirus press conference to follow up on his report, according to local ABC outlet KHQA…
MORE
.
—————————————————————————————
.
Illegal Alien Charged With 125 Counts Of Child Porn, Involving Toddler Victims – Breitbart
.

.
An illegal alien has been charged in Polk County, Florida, for possessing more than 200 video files depicting child pornography, some involving toddler victims.
Nabor Molina, a 45-year-old illegal alien from Mexico, was arrested on April 27 by the Polk County Sheriff's Office on 125 counts of possessing child pornography, including depictions of child rape and sexual battery.
Polk County Sheriff Grady Judd described the files allegedly in Molina's possession as "horrific displays of children being forced to expose their genitals, forced to perform sex acts – images of children being raped."…
MORE
.
—————————————————————————————
.
Trump Says New FBI Notes Are 'Total Exoneration' For Flynn – Washington Times
President Trump said Thursday newly revealed FBI notes "totally exonerate" former National Security Adviser Michael Flynn on his conviction of lying to the FBI.
"He's in the process of being exonerated," Mr. Trump told reporters in the Oval Office. "That [note] is total exoneration. When you read the notes, how could you do anything else?"
Bombshell documents unsealed Wednesday night revealed that top FBI officials viewed the goal of interviewing Flynn in 2017 was to "get him to lie, so we can prosecute him or get him fired." A handwritten note disclosed that agents wanted to get Flynn to "admit breaking the Logan Act," which restricts communication between private citizens and foreign governments, and catch him in a lie.
The president said Flynn was a victim of "dirty cops."
"These were dirty, filthy cops at the top of the FBI, and you know the names better than I do. And they were dishonest people," Mr. Trump said…
MORE
.
—————————————————————————————
.
Dozens Of Bodies Found In Unrefrigerated U-Haul Trucks Outside NYC Funeral Home – Fox News
.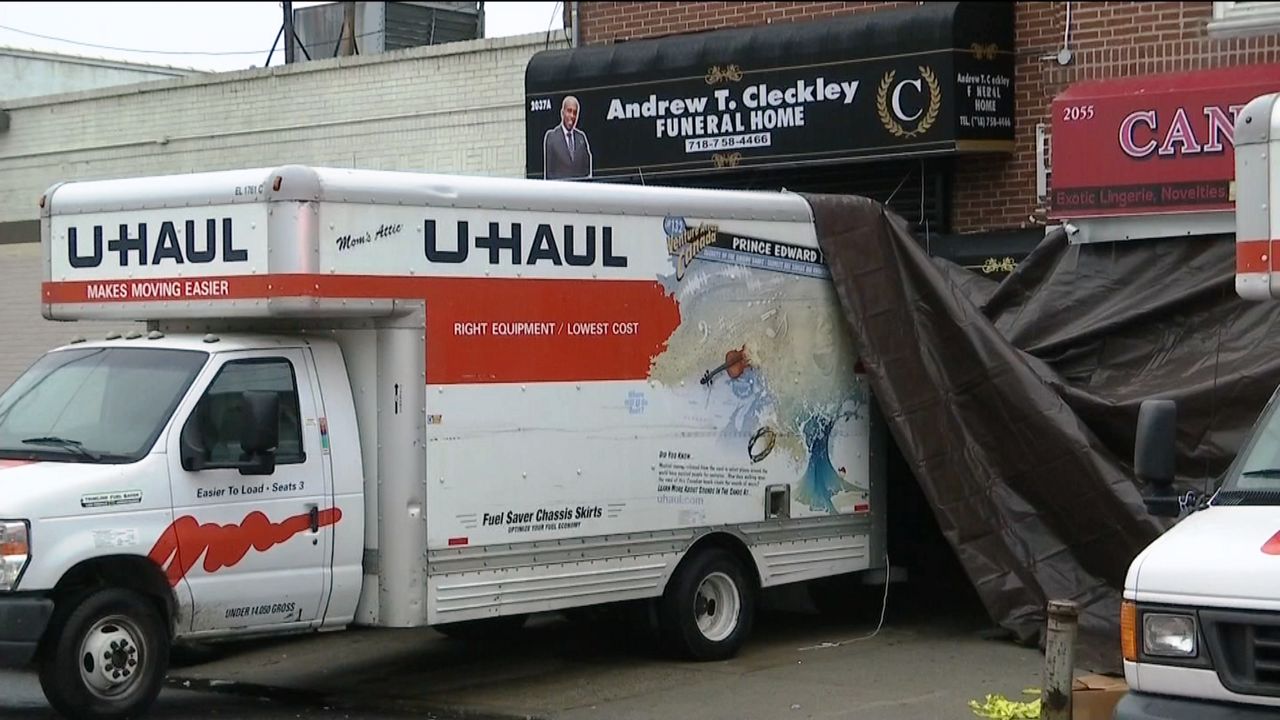 .
A funeral home in New York City overwhelmed by the coronavirus pandemic resorted to storing dozens of bodies in unrefrigerated rented U-Haul trucks outside, police said Wednesday. The NYPD was called to the neighborhood after a passerby complained about the smell outside the Andrew T. Cleckley Funeral Home in the Flatlands neighborhood of Brooklyn.
Police found the home had rented four trucks which were holding about 50 corpses. Some bodies were also found lying on the facility's floor, according to the New York Post, citing law enforcement sources.
No criminal charges were brought, according to an official speaking to the Associated Press, but the funeral home was cited for failing to control the odors…
MORE
.
—————————————————————————————
.
Association Of American Physicians And Surgeons: Hydroxychloroquine Has Over 90 Percent Chance Of Helping COVID-19 Patients – AAPS
In a letter to Gov. Doug Ducey of Arizona, the Association of American Physicians and Surgeons (AAPS) presents a frequently updated table of studies that report results of treating COVID-19 with the anti-malaria drugs chloroquine (CQ) and hydroxychloroquine (HCQ, Plaquenil®).
To date, the total number of reported patients treated with HCQ, with or without zinc and the widely used antibiotic azithromycin, is 2,333, writes AAPS, in observational data from China, France, South Korea, Algeria, and the U.S. Of these, 2,137 or 91.6 percent improved clinically. There were 63 deaths, all but 11 in a single retrospective report from the Veterans Administration where the patients were severely ill.
The antiviral properties of these drugs have been studied since 2003. Particularly when combined with zinc, they hinder viral entry into cells and inhibit replication.
They may also prevent overreaction by the immune system, which causes the cytokine storm responsible for much of the damage in severe cases, explains AAPS. HCQ is often very helpful in treating autoimmune diseases such as lupus and rheumatoid arthritis…
MORE
.
—————————————————————————————
.
Reopenings And Stay-At-Home Extensions: Here's The Situation With All 50 States – Epoch Times
.

.
While some governors have started to let their states reopen from restrictive lockdowns implemented to try to slow the spread of the CCP virus, others are extending the mandates.
The CCP (Chinese Communist Party) virus, a novel coronavirus that emerged from mainland China last year, causes the potentially deadly disease COVID-19. The virus has been linked to over 50,000 deaths in the United States.
Here's the situation with each state. This post will be updated. Last updated on April 29.
Alabama
Gov. Kay Ivey, a Republican, is allowing her state to start reopening on April 30 after her stay-at-home order expires…
MORE
.
—————————————————————————————
.
Gilead Says Remdesivir Shows 'Positive' Signs For Coronavirus Treatment – New York Post
An Ebola drug that may also treat coronavirus has shown crucial signs of success in meeting its "primary endpoint" in official testing, biotech giant Gilead Sciences announced Wednesday.
The firm said it was "aware of positive data emerging" over its antiviral drug remdesivir during testing by the National Institute of Allergy and Infectious Diseases (NIAID).
"We understand that the trial has met its primary endpoint," the company said of the medicine first developed to treat Ebola.
Gilead did not provide more detail, but the announcement means patients on remdesivir recovered more quickly than those taking a placebo, Business Insider noted.
The firm teased an upcoming briefing by NIAID that would offer "detailed information" about the results.
The company also announced its own study showed that 62% of patients treated early with remdesivir were discharged from the hospital, compared with 49% of patients who were treated late…
MORE
.
—————————————————————————————
.
"I Hope You Both Die A Long, Painful Death!": New Jersey School Teacher Loses Her Mind When She Sees Kids Playing Football In A Park – TMZ
.

.
A woman went nuclear on students playing football in a closed park Thursday in New Jersey – wishing death upon them – and school officials are now investigating over reports the woman is a high school math teacher.
The woman screaming at the kids has been identified by The Trentonian as Nicole Griggs, a math instructor at Steinert High School. The paper cites multiple sources who confirmed her identity – and public records which show she lives right next to the park where the incident went down.
The video is crazy… the woman tells the kids they could be arrested for breaking the COVID-19 stay-at-home orders… and when one of the students asked, "Wait, can we go over there?" she melted down…
MORE
.
—————————————————————————————
.
Press Spins Themselves Into Oblivion Covering For Rapey Joe Biden – Stephen Kruiser
Gosh, it seems like only yesterday that we were being told to #BelieveAllWomen when it came to any sexual assault allegations. No question. Done deal. That was when they wanted to derail the appointment of a (somewhat) conservative Supreme Court nominee.
Now the accused is the former vice president for His Supreme High Holiness Barack Obama, and the soon-to-be Democratic nominee for president.
At first the mainstream media was going with an "#IgnoreThisWoman approach, but the news got a bit rougher for Crazy Joe the Wonder Veep yesterday, when two more witnesses backed up accuser Tara Reade's allegations.
It's not at all shocking that the Democratic flying monkeys in the MSM are fulfilling their water-carrying duties for Biden on this issue. The perverse prime directive of the Left this year is to get Joseph Robinette Biden Jr. into the Oval Office no matter what because ORANGE MAN BAD…
MORE
.
—————————————————————————————
.
How Obama/Biden Wrecked The U.S. Medical Device Industry – John Sobieski
.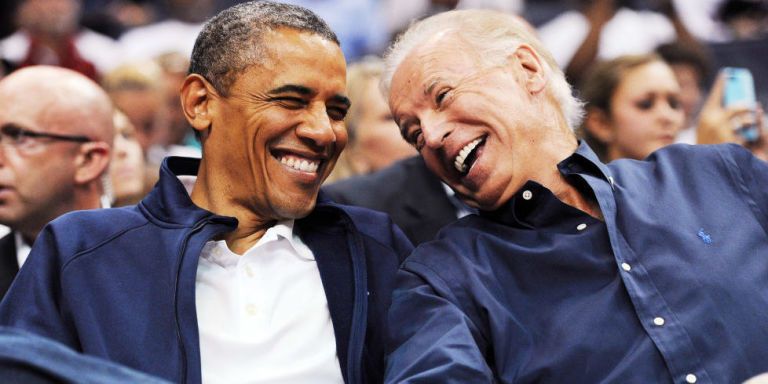 .
As lawmakers ponder ways to bring back U.S. manufacturing of pharmaceuticals, their raw materials, medical supplies, and devices, it must be remembered a major part of this problem which has come back to bite us was created by the Obama/Biden administration and the medical device tax that was included in ObamaCare that was supposed to defray the costs of this doomed-to-failure new entitlement program.
As part of the Orwellian-named Affordable Care Act, sales of medical devices from implants to MRIs, research equipment and surgical instruments were to bear a 2.3 percent tax.
The tax would be on gross sales and not just profits. Even packaging, shipping, and warranties were included when calculating what was to be taxed.
MORE
.
—————————————————————————————
.
Chinese Company Suspected Of Spying On U.S. Citizens Donates Police Drones To 22 States – Zero Hedge
Chinese company Da Jiang Innovations, the world's largest maker of drones, has donated drones to 43 law enforcement agencies operating in 22 U.S. states to enforce social distancing rules. Police in Elizabeth, N.J., for example, are using the drones to surveil residents in places where patrol cars can't easily reach, such as spaces between buildings and back yards.
"If these drones save one life, it is clearly worth the activity and the information that the drones are sending," Elizabeth mayor Chris Bollwage told MSNBC.
In 2017, the U.S. Department of Homeland Security warned in a memo that DJI was "selectively targeting government and privately owned entities within these sectors to expand its ability to collect and exploit sensitive U.S. data."
The Interior Department in 2019 grounded its entire fleet of DJI-manufactured drones, which had been used to surveil U.S. land, due to concerns that China was using the drones to gather data on critical U.S. infrastructure…
MORE
.
—————————————————————————————
.
Senate DemoNazis Refuse To Acknowledge Sexual Assault Accusations Against Gropey Joe – Daily Caller
.

.
Every Democrat in the Senate has refused to acknowledge the sexual assault allegations against 2020 presidential candidate Joe Biden that were brought forward by a former staffer, even after new evidence lends credibility to the alleged assault.
The Daily Caller contacted every Democrat in the Senate, asking them if they would even consider the allegations by Biden's accuser, Tara Reade, who has accused the then-senator of kissing her, touching her and penetrating her with his fingers without her consent in 1993. Each Senate office was given 24 hours to respond but not one did.
Here Are All The Senate Democrats Who Have Refused To Acknowledge The Alleged Assault:
* Tammy Baldwin
* Michael Bennet…
MORE
.
—————————————————————————————
.
16 Reasons Why I Believe Joe Biden Sexually Assaulted Tara Reade – John Nolte
Primarily because I incorrectly believed her story had changed over the course of a year, had moved from unwanted touching to a flat-out sexual assault, I at first had trouble believing Tara Reade's claim she was sexually assaulted by presumptive Democrat nominee Joe Biden in 1993.
When Reade originally came forward in April of 2019, she joined about a half-dozen women who have credibly accused Biden of unwanted touching. And I say "credibly" because Biden has serially committed acts of unwanted touching in public.
We have countless videos of Biden making women and children uncomfortable with inappropriate hair-sniffing, nuzzling, kissing, and getting handsy. Now, however, Reade tells a much more lurid and disturbing story of being sexually assaulted by Biden.
While working for the then-Delaware Senator while in her mid-20s, she says he cornered her in a hallway, thrust his hands up her skirt, penetrated her vagina, and when she objected, he said something to the effect of, "Come on, I heard you like me."…
MORE
.
—————————————————————————————
.
Navy Brass Recommends Reinstating Captain Fired From USS Roosevelt Amid Covid-19 Outbreak – Washington Times
.

.
The fired commander of a Navy aircraft carrier now pierside in Guam and stricken with the coronavirus could get his old job back following an official investigation by the vice chief of naval operations.
Senior Navy leadership will brief Defense Secretary Mark Esper on the results of their investigation into a coronavirus outbreak aboard the USS Theodore Roosevelt and concerns over the crew's health that resulted in the firing of Capt. Brett E. Crozier, the resignation of the secretary of the Navy and many of its 5,000 sailors being placed in quarantine.
On Friday, Mr. Esper received a verbal update from acting Navy Secretary James E. McPherson and Adm. Michael M. Gilday, chief of naval operations, on the Navy's preliminary inquiry into the outbreak aboard the aircraft carrier…
MORE
.
—————————————————————————————
.
Report: Newly Filed Court Documents Have 'Exonerating Evidence' For Michael Flynn – Breitbart
New documents filed under seal in federal court include "exculpatory information" about former White House National Security Adviser Lt. Gen. (Ret.) Michael Flynn, according to a report.
The documents were filed by the Justice Department on Friday and allegedly include "exonerating evidence" for Flynn, an FBI official familiar with the situation told The Federalist's Sean Davis.
The documents also allegedly show "evidence of malfeasance by the FBI" during its investigation of Flynn and will "reflect poorly" on the FBI. It is not clear when the documents may be unsealed and made available to the public.
According to the FBI official, FBI general counsel Dana Boente led the charge internally against DOJ's disclosure of the new materials. Boente had personally signed off on one of the surveillance warrants against former Trump campaign adviser Carter Page…
MORE
.
—————————————————————————————
.
The Clinton Foundation And The WHO Formed An Agreement Which Was Against U.S. Tax Law And Should Have Cost The Foundation Its Tax-Exempt Status – Gateway Punfit
.

.
The Clinton Foundation was so corrupt and yet it remains untouched by the American justice system. Its actions with the WHO alone should have cost the foundation its tax exempt status.
The Clintons took part in numerous activities around the globe that always seemed to benefit the Clintons. In 2004, for example, the Clinton HIV/AIDS Initiative (CHAI) signed an agreement with the WHO which was promoted as helping people in Africa with HIV/AIDS assistance:
The Clinton HIV/AIDS Initiative (CHAI) and the World Health Organization (WHO) announced today that they have agreed to jointly provide technical assistance on scaling up national HIV/AIDS care and treatment programs to developing country Member States of WHO.
MORE
.
—————————————————————————————
.
Elites Go To War On Homeschooling, Just When Everyone's Doing It – Corey DeAngelis
We're all homeschoolers now. Schools have closed for more than 55 million students nationwide, and at least 34 states have shuttered schools for the rest of the academic year. Just in time, our media and academic elites are coming out swinging against homeschooling.
The Washington Post and ­Salon have raised questions about the practice lately. More alarming, Harvard Magazine this week unleashed a thoroughly unfounded attack on homeschooling, drawing on the work of Harvard University law professor Elizabeth Bartholet.
The article cited Bartholet's call for "a presumptive ban," because homeschooling supposedly "violates children's right to a 'meaningful education' and their right to be protected from potential child abuse."
Strangely enough, the article left out the fact that nearly two-thirds of U.S. students aren't proficient in reading, and that the most rigorous evidence shows that homeschool students tend to fare better academically and socially than do their peers in conventional schools…
MORE
.
—————————————————————————————
.
'Disgraceful!' Bitter Dems Plan To Censure Mich Rep Who Credited Trump With Saving Her Life – Frieda Powers
.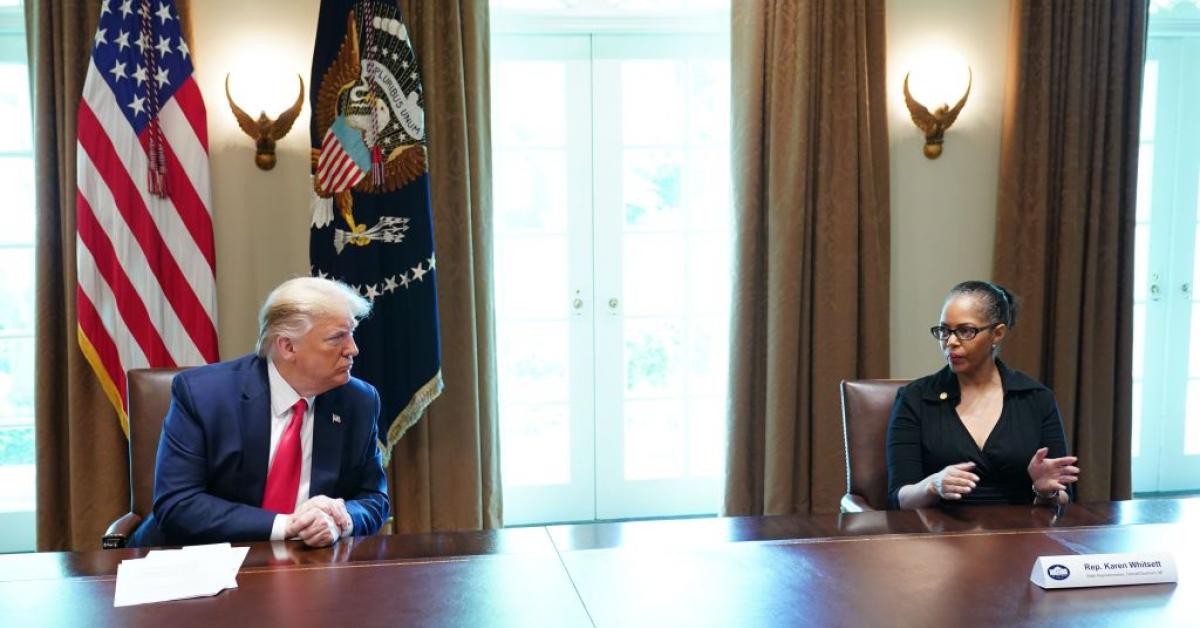 .
Democrats reached a new low in their hatred of President Donald Trump and the mission to destroy anyone who doesn't agree with them.
Instead of Michigan State Rep. Karen Whitsett getting celebratory messages after recovering from COVID-19, the Democrat is facing censure by her own party members in Detroit. Whitsett is guilty of crediting Trump with saving her life after taking hydroxychloroquine to treat her severe coronavirus symptoms.
Democrats apparently couldn't handle the fact that the first-term lawmaker spoke well of the president and then actually met with him and Vice President Mike Pence last week at the White House where she offered her thanks and praise…
MORE
.
—————————————————————————————
.
And They Call Trump 'Dangerous'? Turns Out, Chris Cuomo's Wife Was Bathing With Bleach To Fight Coronavirus – Vivek Saxena
CNN political commentator Chris Cuomo's wife, Cristina, is facing criticism from practically everybody – except anybody at CNN, of course – for promoting a "crackpot coronavirus treatment" that's been dubbed "dangerous."
In a post to her blog reportedly published this week, the left-wing host's wife listed the pseudoscientific holistic methods she's been employing to treat her coronavirus infection. One of those methods involves bathing in Clorox bleach.
"At the direction of my doctor, Dr. Linda Lancaster, who reminded me that this is an oxygen-depleting virus, she suggested I take a bath and add a nominal amount of bleach. Yes, bleach," the post reads.
Lancaster is not a doctor. She's a self-described "naturopathic physician and homeopath" who boasts an ND and PhD, but not an MD. According to Jennifer Gunter, an actual doctor, Lancaster is known for spouting "nonsense," not surprisingly…