.
Oregon Emergency Board Approves $10 Million For Illegal Aliens From Covid Aid Funding – Gateway Pundit
.

.
The Joint Emergency Board in Oregon convened today to scheme up how they were going to pay their friends off with all of the federal funding that has come rolling in via the CARES Act. Part of the plan approved by the board is a $10 Million package to be allocated to illegal aliens. They voted down funding for rural hospitals. The board numbers 13 democrats to 7 republicans.
Oregon Public Broadcasting reports:
Oregon lawmakers approved more than $32 million in state spending Thursday, passing an emergency aid package meant to help renters, small businesses, domestic violence survivors, and workers that have been disadvantaged by the novel coronavirus…
MORE
.
—————————————————————————————
.
New York Antibody Test Results Suggest Covid Death Rate Could Be Significantly Lower Than Reported – Daily Wire
According to early antibody test results out of New York City, it is estimated that one in five New Yorkers have had the China-originated novel coronavirus, thus significantly dropping the reported fatality rate of the virus.
"More than 21% of the New York City residents given coronavirus antibody tests earlier this week tested positive, Gov. Andrew Cuomo said Thursday," a report from MarketWatch outlined Wednesday.
"Monday marked the start of a statewide initiative to test 3,000 New Yorkers for the presence of antibodies, which are made in response to viral infections," the report added. "The preliminary results mean that one in five of the city residents tested have had coronavirus and developed the antibodies to fight it. Across the state, 13.9% of the individuals tested were positive for antibodies, Cuomo told reporters at a daily news briefing."
As noted by The New York Times, the eyeopening testing results suggest that as many as 2.7 million New Yorkers have been infected with coronavirus without necessarily knowing so…
MORE
.
—————————————————————————————
.
U.S. Threatens WHO With Permanent Cash Cutoff – Washington Times
.

.
Secretary of State Mike Pompeo says the U.S. may "never return" to funding the World Health Organization because of the way it operates, including the COVID-19 crisis.
And, in a second demand, Mr. Pompeo told Fox News' Laura Ingraham Wednesday night that WHO Director-General Tedros Adhanom may have to step down before Washington restarts suspended contributions of nearly $1 billion of WHO's 2.4 billion annual budget.
Asked about such a demand, Mr. Pompeo said, "I think that's right, Laura. Even more than that, it may be the case that the United States can never return to underwriting, having U.S. taxpayer dollars go to the WHO. We may need to have even bolder change than that."…
MORE
.
—————————————————————————————
.
Oxford University Coronavirus Vaccine To Begin Human Trials On Thursday As U.K. 'Throws Everything' At Vital Breakthrough – MarketWatch
A coronavirus vaccine being developed by Oxford University will enter human trials as early as this Thursday, according to the U.K.'s health secretary.
The U.K. government will provide £20 million ($24 million) to the university's team and a further £22.5 million to Imperial College, where scientists are also working on a vaccine. Scientists at Oxford have previously said the aim is to produce a million doses of the vaccine by September.
Secretary of State for Health and Social Care Matt Hancock praised both teams for making "rapid progress" and said the U.K. will throw "everything we've got" at developing a vaccine.
He also said the government would invest in manufacturing capabilities so that if either vaccine was successful it could be available for British people "as soon as humanly possible."
"We are going to back them to the hilt and give them every resource that they need to get the best possible chance of success as soon as possible…
MORE
.
—————————————————————————————
.
DemoNazi Congresswoman Admits Blocking Money For Workers To Gain Political 'Leverage' – WorldNetDaily
.

.
A House Democrat admitted she and her progressive colleagues are blocking relief to small businesses to gain leverage to advance their far-left agenda.
In a virtual news conference Monday with progressive lawmakers and activists, U.S. Rep. Pramila Jayapal, D-Wash., insisted illegal immigrants should receive coronavirus relief, The Blaze reported.
"We don't know what's in the package yet, we only know what's been reported," Jayapal said during the #PutPeopleFirst conference.
"But I think what you're hearing from all of us on the call is that we have real concerns about giving away leverage now without getting some of the priorities we need."…
MORE
.
—————————————————————————————
.
Google Scientists Create Artificial Intelligence That Evolves On Its Own – Zero Hedge
One of the biggest global players in artificial intelligence (AI) is Google and their high-tech Brain division has been pushing the envelope for years.
Now scientists working for their AutoML project have a new paper in which they claim to be developing algorithms that can evolve on their own without human input. Even more stunning is their claim that they can induce "mutations" into new generations of algorithms, which mimics principles of Darwinian evolution, namely "survival of the fittest."
The team started with one of the most basic ideas in modern AI: machine learning. Machine learning tools allow us to use algorithms to search through massive troves of data and quickly identify patterns. But the traditional problem with this method is the element of human bias.
As the team paper states:
"Human-designed components bias the search results in favor of human-designed algorithms…
MORE
.
—————————————————————————————
.
New York First Responders Outraged Over Depraved New Guideline Denying People CPR – New York Post
.

.
New York state just issued a drastic new guideline urging emergency services workers not to bother trying to revive anyone without a pulse when they get to a scene, amid an overload of coronavirus patients.
While paramedics were previously told to spend up to 20 minutes trying to revive people found in cardiac arrest, the change is "necessary during the COVID-19 response to protect the health and safety of EMS providers by limiting their exposure, conserve resources, and ensure optimal use of equipment to save the greatest number of lives,'' according to a state Health Department memo issued last week.
First responders were outraged over the move…
MORE
.
—————————————————————————————
.
7 Devastating Revelations About Crossfire Hurricane In New Releases – Margot Cleveland
Late last week, Sen. Lindsey Graham announced a webpage dedicated to the Senate Judiciary Committee's probe into the Crossfire Hurricane illicit investigation into the Donald Trump campaign. Graham's staff uploaded the four Carter Page Foreign Intelligence Surveillance Act (FISA) applications, which were recently further declassified.
These declassifications reveal more devastating details in the SpyGate saga. Here are seven new revelations.
1. The FBI Always Intended to Spy on the Trump Campaign
When news first broke that the Obama administration had obtained a FISA order to surveil Page, Democrats and the left-leaning press argued the FBI's surveillance of the former Trump foreign policy advisor didn't constitute spying on the Trump campaign because the court-ordered surveillance didn't begin until after Page had left the campaign.
"Conservatives tried to correct the record…
MORE
.
—————————————————————————————
.
Regarding China, Trump Has Been Right Every Step Of The Way – Andrea Widburg
.

.
Since Wuhan virus became a "thing" in America, the media have abandoned any pretense that they are honest news brokers. At CNN, they've made themselves into news. During the press conferences, reporters don't ask Trump questions aimed at eliciting information for the American people. Instead, they ask only questions they hope will harm him. And because Trump triumphs, they want to censor the press conferences.
The media have therefore turned most of the current narrative into a battle between pro- and anti-Trump people on the question of whether Trump responded in a timely and appropriate fashion as news about the Wuhan virus unfolded.
Lost in all of this is the fact that Trump warned America a long time ago that China is a dangerous actor…
MORE
.
—————————————————————————————
.
"Eat A Bag Of Dicks": De Blasio's Covid-19-Lockdown Snitch-Line Flooded With Penis Pics And Memes – Zero Hedge
New Yorkers didn't seem to take too kindly to Mayor Bill de Blasio asking them to snitch on each other.
Back on April 18, the mayor put out this video on social media commending New Yorkers, before asking them to snitch on each other if they see other New Yorkers violating social distancing rules.
In what we'd guess was more of a bi-partisan effort than some Democrats would like to admit, the city seems to have told de Blasio exactly what they think of his program, texting the NYC snitch-line photos of penises, middle fingers and memes, instead of using it to snitch on their fellow citygoer.
In addition, people have texted the snitch-line with photos of the mayor dropping the Staten Island groundhog and news coverage of him going to the gym, according to the NY Post.
"We will fight this tyrannical overreach!" one person texted to the line…
MORE
.
—————————————————————————————
.
'The Evil Called Barack Obama' And The Genocidal Slaughter Of Nigerian Christians – Raymond Ibrahim
.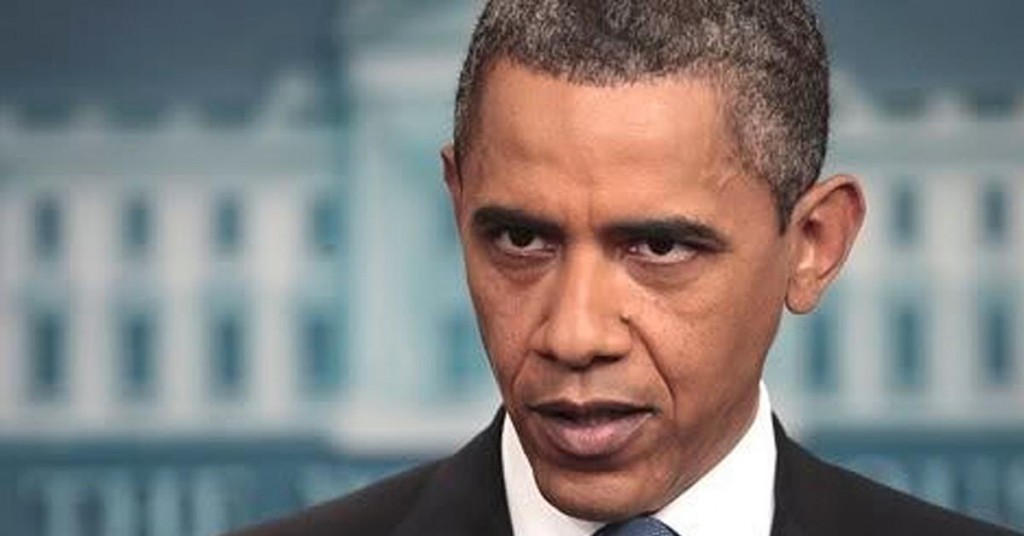 .
Not only is Nigerian president Muhammadu Buhari behind what several international observers are calling a "genocide" of Christians in his nation – but Barack Hussein Obama played a major role in the Muslim president's rise to power: these two interconnected accusations are increasingly being made – not by "xenophobic" Americans but Nigerians themselves, including several leaders and officials.
Most recently, Femi Fani-Kayode, Nigeria's former minister of culture and tourism, wrote in a Facebook post:
What Obama, John Kerry and Hilary Clinton did to Nigeria by funding and supporting Buhari in the 2015 presidential election and helping Boko Haram in 2014/2015 was sheer wickedness…
MORE
.
—————————————————————————————
.
Second Study Shows Much Lower Mortality Rate For Covid-19 Than Previously Believed – NOQ Report
It's the type of story that should be the biggest news in a while. Unfortunately, it's news that goes against mainstream media's narrative, also known as the Democratic Party's narrative. Therefore, coverage of the USC study and last week's Standford study is scant.
Both studies found that testing for coronavirus antibodies revealed many, many more people have been infected by COVID-19 than anyone previously knew. Last week's study showed 50-80 times more people had been infected in Santa Clara County, California, while USC's study estimates 55-fold higher.
There are negatives associated with a higher infection rate, most notably the fact that the disease is going to spread rapidly even with the lockdown and social distancing guidelines. It's not quite unavoidable, but with 4.1% of the population in the Southern California test area already infected, chances are strong that it is even more contagious than widely believed.
But the big story here is that the mortality rate from the coronvirus is minuscule…
MORE
.
—————————————————————————————
.
President Trump Announces Total Immigration Moratorium – Big League Politics
.

.
President Donald Trump announced on Monday night that he will be stopping all immigration temporarily because of the coronavirus pandemic.
"In light of the attack from the Invisible Enemy, as well as the need to protect the jobs of our GREAT American Citizens, I will be signing an Executive Order to temporarily suspend immigration into the United States!" Trump announced.
Trump's announcement comes as U.S. prosperity is decimated due to the coronavirus-related economic shutdown. Much of the gains that Trump has made over the first three years of his presidency have been wiped out because of the China virus…
MORE
.
—————————————————————————————
.
As General Election Campaign Begins, Trump Has Massive Financial Advantage Over Biden – Fox News
With Vermont Sen. Bernie Sanders' exit from the presidential race this month, Joe Biden is the Democrats' presumptive nominee and the general election campaign has effectively begun – and the Trump campaign has a massive financial advantage over the Biden campaign.
The Biden campaign announced it raised $46.7 million in March on Monday, marking its best fundraising month of the campaign so far.
But filings with the Federal Election Commission show that even with the momentum of having wrapped up the Democratic primary early, Biden and the Democratic National Committee (DNC) trail far behind President Trump and the Republican National Committee (RNC) when it comes to their campaign war chests.
After accounting for debt owed by the DNC, Biden and the DNC have a combined $57 million cash on hand as of the end of March. That pales in comparison to the $240 million the Trump campaign and RNC had in the bank at the end of March…
MORE
.
—————————————————————————————
.
Oil Trades At Less Than Zero For First Time In History – PJ Media
.

.
The collapsing world economy has driven the price of oil into negative territory for the first time in history. Crude oil futures for May plunged below $0 for the second day on Tuesday, after they closed at a negative $37.63. In practical terms, that means that "anybody who is supposed to receive a shipment of American crude but doesn't want it will have to pay somebody else to take it."
A better gauge of how investors feel about the oil market is in the price of June oil futures, and that fell to $14.30 bbl, down 30 percent while July futures were holding at $23.42, slipping just 11 percent.
The reason why is not complicated. Everyone around the industrialized world is driving less…
MORE
.
—————————————————————————————
.
Gunman Hijacks Dallas Transit Bus, Fires At Police In Pursuit Before He's Shot Dead – Crime Online
An armed man hijacked a Dallas transit bus Sunday morning, forcing the driver to lead police on a 20-mile chase through several Dallas suburbs before spike strips stopped the bus and the suspect was killed in a shoot-out with police, according to NBC DFW.
A police officer and a Dallas Area Rapid Transit (DART) officer were wounded during the incident as the suspect fired several times from the windows of the bus as it made its way through Richardson, Garland, Rowlett, Sachse, and Rockwall. The officers were taken to a hospital with non-life-threatening wounds.
The ordeal began at about 11 a.m. in Richardson, when DART police received a report that an armed man had boarded a bus on Buckingham Street, shot out some windows, and ordered the driver to head toward an undetermined location. At the time, one other passenger was reported to be on the bus. DART spokesman Mark Ball said.
"There was an immediate threat and danger to people on the bus that's why we were pursuing this vehicle…
MORE
.
—————————————————————————————
.
Report: South Carolina To Reopen Public Beaches, Retail Stores Tuesday – Breitbart
.

.
South Carolina's public beaches and retail stores will reportedly reopen for business this week, Gov. Henry McMaster (R) is expected to announce Monday. "The impending restriction rollbacks follow McMaster's announcement that access to public boat ramps and landings was reinstated on Friday," according to the Hill.
The state's coronavirus infection rates have dropped enough to make easing restrictions feasible, the governor's Chief of Staff Trey Walker said. However, social distancing will still be enforced on beaches, the report noted. Walker said businesses such as furniture, jewelry, and clothing stores will open their doors on Tuesday.
Saturday on Twitter, McMaster said his state was ready to safely get back to work…
MORE
.
—————————————————————————————
.
Fanatic Named Osama Arrested, Finally Denied Bail After Second Anti-Christian Hate Crime – American Thinker
Osama E. El Hannouny makes no secret of his hatred for Christians and Christianity. Last November, he was charged with 14 misdemeanor counts of criminal damage to property and possession of cannabis after slashing the tires of cars parked at a Baptist church in Palos Hills, a suburb of Chicago where he lives.
At the time, he told police that he did it because he doesn't like Christians. A month later, a grand jury indicted him on 14 additional counts of felony hate crimes, taking into consideration his openly expressed animus toward Christianity.
Nonetheless, he was released from custody without paying any bail, on a so-called "I Bond," where he would be liable for $10,000 if he failed to show up in court for his next scheduled appearance, free to roam the streets full of a hatred so intense he had no reticence in expressing it to police after being arrested.
Is anyone really surprised that Mr. El Hannouny acted out his hate again?…
MORE
.
—————————————————————————————
.
Willie Nelson To Host 'Come And Toke It' Variety Show Fundraiser On April 20th – Daily Caller
.

.
Musician Willie Nelson is hosting the "Come And Toke It" fundraising event on 4/20. Nelson is partnering with Luck Reunion to raise money on "weed day" by offering fans a chance to smoke with the infamous country singer.
"Perhaps the world's only chance to knock smoking with @willienelsonofficial off their bucket list. Whether you partake or not, this is your chance to live the dream," a social media post shared by Luck said. "Post to your favorite social media channel passing (whatever toking material of your choice) to the left or just pass it on."
The streaming event is set to kick off at 4:20 p.m. CDT on Monday and will feature performances by different artists, cooking demonstrations and how-to make cocktail events…
MORE
.
—————————————————————————————
.
Federal Judge Blocks DemoNazi Governor's Restriction On Church Gatherings Of More Than Ten People In Kansas – Big League Politics
A federal judge ruled against Kansas Governor Laura Kelly's executive order that restricts church and religious gatherings to less than ten people on Saturday, recognizing that events such as church services are protected by the First Amendment even in times of emergency.
The federal court issued a a temporary restraining order against the enforcement of Kelly's order, citing that the state of Kansas has declined to formally prohibit similar events occurring at secular facilities such as factories and airports. The Democratic Governor pushed back against the ruling, suggesting that she intends to appeal the restraining order in a higher court.
Kansas Attorney General Derek Schmidt, however, lauded the ruling, stating that church services were beyond the formal prohibition of state authorities.
"Today's judicial ruling is a much-needed reminder that the Constitution is not under a stay-home order and the Bill of Rights cannot be quarantined. The Constitution protects our liberties especially during times of crisis…
MORE
.
—————————————————————————————
.
DHS Grants Environmental Waiver To Speed Texas Border Wall Construction – Breitbart
.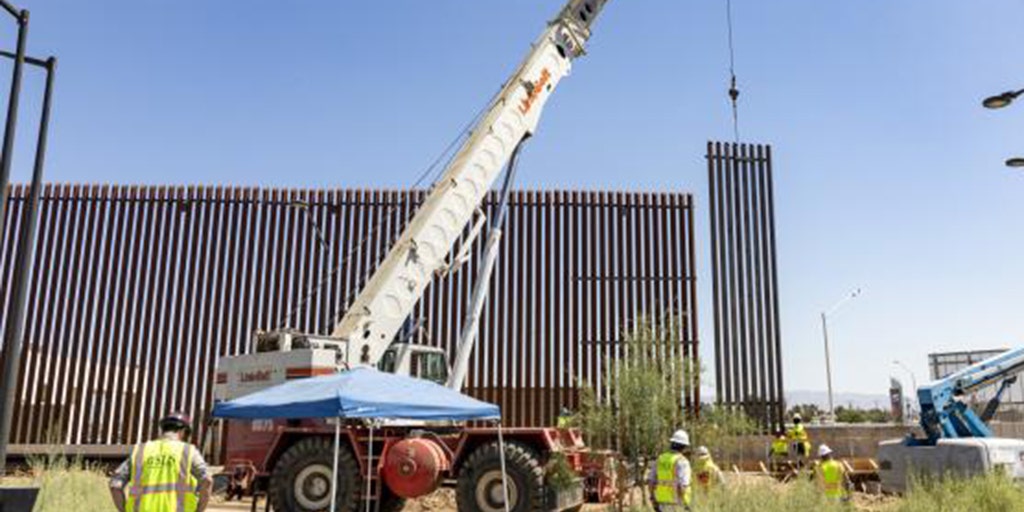 .
The U.S. Department of Homeland Security (DHS) granted an expedited environmental waiver to move the construction of 15-miles of new border wall system segments forward in South Texas. The project consists of five non-contiguous segments in areas where no physical barrier currently exist.
DHS officials issued an expedited environmental waiver on April 15 to U.S. Customs and Border Protection (CBP) officials to move forward the construction of new border wall systems along the Rio Grande in South Texas, according to information obtained from CBP. The waivers apply to construction projects awarded in March 2020
Breitbart Texas reported when CBP officials awarded a series of construction contracts on March 15 to build new border wall systems that include a 30-foot steel bollard walls…