.
Republican Bill Would Empower Americans To Sue China For Coronavirus Outbreak – PJ Media
Americans will be able to take the Chinese Communist Party to court for its lies and omissions about the Chinese Wuhan coronavirus from the Middle Kingdom under a new bill proposed by Sen. Tom Cotton (R-Ark.) and Rep. Dan Crenshaw (R-Texas).
The bill would strike down immunity for foreign countries like China in the specific case of the coronavirus, enabling Americans to sue for damages in U.S. courts.
"By silencing doctors and journalists who tried to warn the world about the coronavirus, the Chinese Communist Party allowed the virus to spread quickly around the globe," Cotton said in a statement on the legislation.
"Their decision to cover up the virus led to thousands of needless deaths and untold economic harm. It's only appropriate that we hold the Chinese government accountable for the damage it has caused."…
MORE
.
—————————————————————————————
.
President Trump Announces 3-Phase Guidelines For Governors To Reopen States – Epoch Times
.

.
The White House unveiled 3-phase guidelines on Thursday afternoon for governors to reopen their states. President Donald Trump announced the plan during the White House Coronavirus Task Force press briefing.
"Our team of experts agree we can start the next front in our war, which we are calling 'Opening Up America Again.' And that is what we are doing, opening up our country," he said. "We have to do that."
Trump said the decisions are based on latest data.
"Our experts say the curve has flattened and the peak in new cases is behind us," the president said. "Nationwide, more than 850 counties – or nearly 30 percent – have reported no new case in the last 7 days."…
MORE
.
—————————————————————————————
.
Award-Winning Actor Brian Dennehy Dies At 81 – USA Today
Brian Dennehy, a Tony- and Golden Globe-winning character actor known for his roles in the movie "Tommy Boy" and the TV movie "Death of a Salesman," has died at 81.
Dennehy died Wednesday in New Haven, Connecticut, with his wife Jennifer and son Cormac by his side, his representative Brad Turrell confirmed to USA TODAY in a statement on Thursday.
Dennehy racked up more than 180 acting credits in his lengthy career, including roles as Chris Farley's father Thomas "Big Tom" Callahan Jr. in the 1995 comedy "Tommy Boy" and D.A. Jake Dunham in "Dynasty," as well as his more recent role as Dominic Wilkinson in NBC's "The Blacklist."
The veteran actor earned a Tony Award, a Screen Actors Guild Award and a Golden Globe for his turn as Willy Loman in "Salesman" onscreen and on Broadway. He earned a second Tony Award for best actor in a play for "Long Day's Journey Into Night," opposite Vanessa Redgrave, Phillip Seymour Hoffman and Robert Sean Leonard…
MORE
.
—————————————————————————————
.
Sheriffs Say No To Democrat Governor's Lockdown Orders: We Will Protect 'Civil Liberties' – Daily Wire
.

.
As thousands of Michigan residents gathered in protest against Governor Gretchen Whitmer's draconian and bizarrely inconsistent lockdown measures, four sheriffs from northern Michigan counties released a statement saying they will not be enforcing some of the Democrat's orders, calling it an "overstepping" of executive authority.
Sheriffs Mike Borkovich, Ted Schendel, Ken Falk, and Kim Cole announced their decision Wednesday, telling the public that they take their oath to the U.S. Constitution seriously and consider themselves the "last line of defense in protecting your civil liberties."
"We write today to inform the public for our respective counties of our opposition to some of Governor Whitmer's executive orders," the press release reads…
MORE
.
—————————————————————————————
.
CFO Of Johnson & Johnson Says Company Will Have Up To 800 Million Covid-19 Vaccines Available By Early 2021 – Epoch Times
Johnson & Johnson expects to have up to 800 million vaccines available by early next year for the COVID-19 disease, one of the strongest projections from a company involved in researching the vaccines.
No vaccines currently exist for COVID-19, which is caused by the CCP (Chinese Communist Party) virus, a new coronavirus that emerged from mainland China last year. There are no proven treatments either, though some have shown promise.
Johnson & Johnson is developing three vaccines, a lead candidate and two backups, officials said during first quarter earnings call this week. With emergency use authorization, the vaccine could be available as soon as the first quarter of 2021.
"We plan to be first in human testing sometime in early September. Should things progress, we would have data readout in December and that would hopefully lead to an approval the early part of 2021," Joe Wolf, the chief financial officer of Johnson & Johnson, told Yahoo Finance in an interview…
MORE
.
—————————————————————————————
.
Texas Doctor Successfully Treats 39 Patients In Senior Home With Hydroxychloroquine With Zero Side Effects – Right Scoop
.

.
A Texas doctor has treated 39 patients in a senior home with hydroxychloroquine after 56 residents came down with Covid-19 and says they are all doing well and on the mend.
Here's more from WFAA:
What happened at a Galveston County nursing home over the last week was one of the first big tests of hydroxychloroquine to treat COVID-19 patients in Texas.

"I thought the risk of seeing 15% of that nursing home die was just not an acceptable," said Dr. Robin Armstrong, MD, medical director at The Resort at Texas City.

Fifty-six residents at this senior facility in Galveston County contracted the novel coronavirus.
MORE
.
—————————————————————————————
.
Michigan Residents Sue DemoNazi Governor Whitmer Over Coronavirus Executive Order – Breitbart
Attorney David Helm is representing four Michigan residents in federal court who are suing Democrat Gov. Gretchen Whitmer over her executive order, arguing that it violates the First and Fifth Amendments of the Constitution.
These residents are arguing that her order to make businesses shut down and ban travel to private homes and freely associate with one another violates the Constitution.
"It's taking a sledgehammer to an ant," Helm told WJBK. "We believe it is over-broad and over-reaching. There is a way to do it appropriately without infringing on Constitutional rights like the governor has."
"We are not arguing for political dissidence or any sort of protest. What we are saying, is that people have the right to associate with their friends and family. And that is being unjustly infringed," he added.
The governor's press secretary told WJBK that the office is not commenting on pending litigation…
MORE
.
—————————————————————————————
.
Nasty Nancy Quietly Deletes Video Of Herself Sashaying Around Chinatown, Downplaying Coronavirus – News Punch
.

.
House Speaker Nancy Pelosi has quietly deleted a video of herself walking around Chinatown, where she flagrantly downplays the risks of catching the coronavirus. In the February 24th video, Pelosi is seen walking around Chinatown in San Fransisco shortly after coronavirus cases had already been confirmed in the US, prompting President Trump to restrict flights from China.
President Trump blasted Pelosi for walking around Chinatown encouraging members of the public to shop and eat there a month after he began locking down the border.
Pelosi swiftly deleted the video of her saying, "We do want to say to people, come to Chinatown. Here we are…and come join us."…
MORE
.
—————————————————————————————
.
President Trump Appoints Vince McMahon, Sports Leagues Commissioners To Economic Recovery Team – Big League Politics
President Donald Trump has announced his intention to nominate WWE legend Vince McMahon and the commissioners of several major American sports leagues to an advisory group on the matter of reopening the U.S. economy.
Some of the most prominent individuals in American sports will be on the commission, which Trump announced at Wednesday's press conference. He stated that the New England Patriots' Robert Craft, the NFL's Roger Goodell, MLB's Rob Manfred, and the NHL's Gary Bettman. Mark Cuban, the owner of the Dallas Mavericks, will also be on the commission.
President Trump has a lengthy friendship with McMahon, even going so far as to compete against McMahon personally in a WWE event. McMahon recently had to terminate the operations of the XFL, a spring football league originally intended to compete with the NFL, due to the national coronavirus epidemic.
Sports leagues were among the first major American institutions to suspend operations as the coronavirus epidemic began…
MORE
.
—————————————————————————————
.
Sheriff's Office Committed One Of 'Largest Wholesale Destructions' Of Property In U.S. History, Lawsuit Says – Law & Crime
.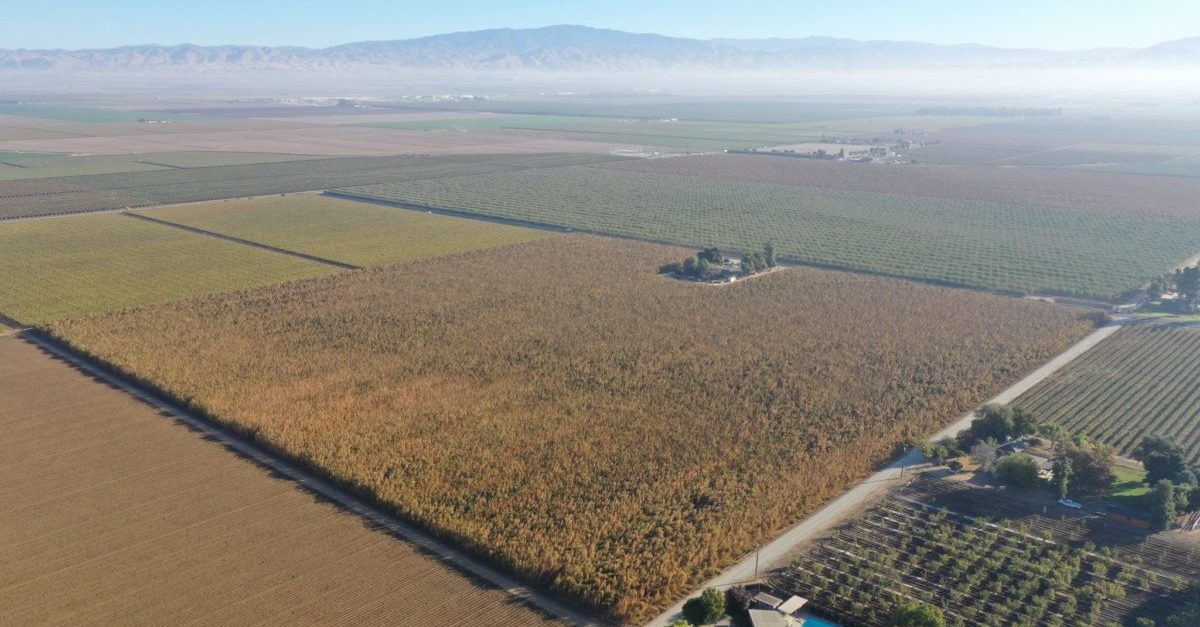 .
A California company which grew 500 acres of what it says was hemp for what it calls medical and research purposes has filed a lawsuit against a county sheriff's department and other government actors.
The suit accuses the defendants of what is alleged to be "one of the largest wholesale destructions of personal property by government entities in the history of the United States." The sheriff's office responsible for the raid has said the company was growing cannabis, not hemp, and therefore violated the law.
The plaintiff, Apothio LLC, claims its crop was worth $1 billion when agents from the Kern County, Calif. Sheriff's Office, the Department of Fish and Wildlife, and a series of named and unnamed agents showed up "in full tactical gear"…
MORE
.
—————————————————————————————
.
Oil Tumbles As Saudis Quietly Launch New Price War With Record Discounts – Zero Hedge
This weekend's 11th hour decision to cut OPEC oil output by 23% was supposed to end the oil price war between Saudi Arabia and the rest of OPEC+, but it appears Saudi Arabia did not get the memo.
While oil production may (or may not) be cut by 9.7mmb/d on May 1, Riyadh remembered that to capture market share one can manipulate volumes, which are now set as per this weekend's OPEC+ agreement or one can adjust price discounts, which are not.
And as the kingdom faces stiff competition from rival suppliers for market share in the prized Asian market (or at least what's left of it after India cut demand by 70%), the OPEC leader slashed its official selling prices to Asian customers for May by larger-than-expected margins this week, while keeping prices flat for Europe and raising them for the United States.
On Monday, Saudi Arabia's oil giant Aramco set the May price for its Arab light crude oil to Asia at a discount of $7.3 to the Oman/Dubai average, down $4.2 a barrel from April, according to a document seen by Reuters…
MORE
.
—————————————————————————————
.
DemoNazi Governor Of Virginia Signs Law Ordering All Places Open To Public To Let "Transgenders" Use Ladies' Rooms – CNS
.

.
Gov. Ralph Northam of Virginia, a Democrat, signed a law on Good Friday prohibiting "all places or businesses offering or holding out to the general public goods, services, privileges, facilities, advantages, or accommodations" from denying access to those things to people 18 years and older based on what the law calls "gender identity."
The law goes on to define "gender identity" as follows: "The term 'gender identity,' when used in reference to discrimination in the Code and acts of the General Assembly, means the gender-related identity, appearance, or other gender-related characteristics of an individual with or without regard to the individual's designated sex at birth."
In effect, the new law that Northam signed prohibits businesses and other private organizations from denying the use of their ladies' rooms to adult biological males…
MORE
.
—————————————————————————————
.
Trump Campaign Sues TV Station Over 'Manipulated Audio' Ad On Covid-19 – Epoch Times
President Donald Trump's reelection campaign filed a defamation lawsuit on Monday against an NBC-affiliated television station for airing an ad falsely claiming the president called the COVID-19 outbreak a "hoax."
The ad was cut by super PAC Priorities USA, which the complaint filed by the Trump campaign identified as "far-left."
"The advertisement, entitled 'Exponential Threat,' does not just contain false and defamatory statements about President Trump – it is far more insidious and, ultimately, far more dangerous," the complaint said.
Naming the defendant as Wisconsin-based WJFW-NBC, the complaint alleges: "The advertisement was produced through the use of digital technology by taking audio clips from Trump Campaign events and piecing those clips together to manufacture a blatantly false statement that was never said by President Trump: 'The coronavirus, this is their new hoax.'"…
MORE
.
—————————————————————————————
.
Crazy Old Communist Endorses Gropey Joe For President – Daily Wire
.

.
In a surprise appearance on former Vice President Joe Biden's daily livestream, former Democratic presidential candidate Sen. Bernie Sanders (I-VT) endorsed the presumptive 2020 Democratic nominee and pledged to do "all I can" to help defeat President Donald Trump in November.
Speaking to the former Veep's supporters, Sanders, who dropped out of the race last week but said he would remain on the ballot in most upcoming states in order to collect delegates, pledged to take an active role in Biden's presidential campaign.
"We have to make Trump a one-term president and we need you in the White House," Sanders said. "I will do all that I can to see that that happens, Joe."…
MORE
.
—————————————————————————————
.
Declassified Info: DOJ, FBI Knew Trump Surveillance Was Based On Russian Disinformation – The Federalist
On Friday, the Department of Justice released newly declassified information from an inspector general report on Foreign Intelligence Surveillance Act (FISA) abuse, revealing for the first time that the FBI had received information indicating the Christopher Steele dossier contained Russian disinformation.
The newly unredacted portions of the IG's report also confirmed there was no "network of sources" backing up Steele's reporting.
While both revelations provide further fodder for attacking the Carter Page surveillance proceedings, the significance is much greater: These facts establish the FBI used Russia's meddling with the 2016 election as a pretext to investigate Donald Trump and the special counsel's office was complicit in this ploy.
More than two months ago, Sens. Chuck Grassley and Ron Johnson dispatched a letter to William Barr requesting the attorney general declassify information…
MORE
.
—————————————————————————————
.
Texas To Ease CCP Virus Lockdown To Restore Jobs, Governor Says – Epoch Times
.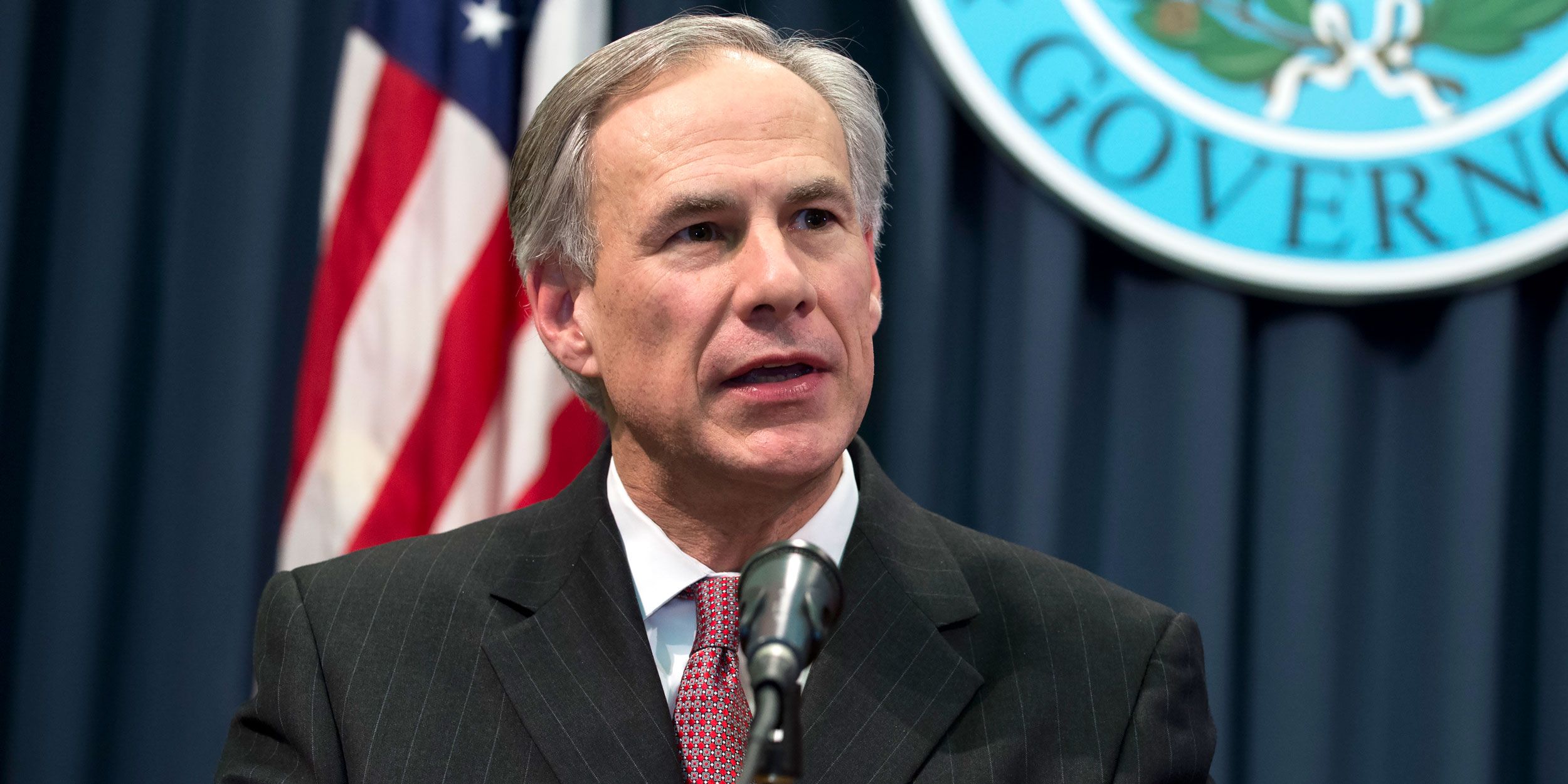 .
Texas Gov. Greg Abbott is planning to issue an executive order next week that will include guidance to businesses on how to re-open, a key phase in emerging from the virtual lockdown the state is under.
Like most states in America, recent orders in Texas mandate residents largely stay at home unless they're taking so-called essential trips, in a bid to slow the spread of the CCP (Chinese Communist Party) virus, commonly known as the novel coronavirus. The new order will "focus on protecting lives while restoring livelihoods," Abbott told reporters on Friday.
"We can and we must do this. We can do both: expand and restore the livelihoods that Texans want to have by helping them return to work…
MORE
.
—————————————————————————————
.
Hospital Built By The Army In Seattle Has Not Treated A Single Patient And Is Now Being Taken Down – Big League Politics
Washington state Governor Jay Inslee announced on Wednesday, April 8, 2020 that he would be returning a field hospital that was built in Seattle's CenturyLink Field Event Center to the federal government. The hospital was ostensibly built to help the health care system fend off the Wuhan Virus.
In recent days, Inslee has pointed to more favorable numbers in terms of virus infections in the state. At one point, Washington led the nation in terms of cases and deaths. As of April 8, there were 9,097 confirmed cases of the Wuhan Virus in Washington, along with 421 deaths.
The University of Washington's Institute for Health Metrics and Evaluation even suggested in a recent report that Washington may have reached its peak for Wuhan Virus hospitalizations.
On top of returning the field hospital, Inslee announced on April 5 that he was returning 400 ventilators to the federal government's national stockpile in order to help other states more impacted by the Wuhan Virus…
MORE
.
—————————————————————————————
.
Biden Sexual Assault Accuser Files Complaint With D.C. Police – PJ Media
.

.
On Thursday, Tara Reade, the former staffer for then-Sen. Joe Biden (D-Del.) who has publicly accused the Democratic presumptive nominee of sexual assault, filed a complaint with the Washington, D.C. police about the incident.
In the report, Reade alleges that Biden assaulted her in a Senate corridor, shoving his hand under her skirt and penetrating her with his fingers, BusinessInsider, which obtained a public incident regarding the filing, reported.
The statute of limitations for the alleged assault has long passed, so it seems Reade is merely attempting to draw attention to her claims. She first made the full allegations last month in a podcast interview, claiming Biden touched her without her consent…
MORE
.
—————————————————————————————
.
New German Study Finds Coronavirus Mortality Rate At 0.37%, Ten Times Less Than Flawed WHO Numbers That Sent Global Community Into A Panic – Gateway Pundit
A new study released this week in Germany shows the mortality rate of the coronavirus factoring in the asymptomatic cases is much lower than is being reported.
The German study found that around 15% of the population in the Gangelt had the coronavirus antibodies and were infected at some point. Using this data the researchers concluded that the coronavirus mortality rate was 0.37%.
This is good news. It shows the coronavirus is only slightly more deadly than a seasonal flu. This also means the experts at the World Health Organization were off by a factor of 10.
WHO leader, Tedros Adhanom Ghebreyesus, stoked fear across the planet when he claimed the COVID-19 had a 3.4% mortality rate and then compared that to the annual estimated flu mortality rate of 0.1%.
It's not clear if he yet understands his mistake. Regardless, it sent the global community into a collective economic meltdown…
MORE
.
—————————————————————————————
.
World's Worst Mayor Slaps 9 PM Curfew On Chicago Liquor Sales For No Reason – PJ Media
.

.
Mayor Lori Lightfoot, the hypocrite dictator who ordered the entire city of Chicago to shelter in place and not visit hair salons (while she promptly went and got her hair done) has now declared there will be no more liquor sales after 9 PM in the city of Chicago.
How stopping the spread of coronavirus relies on no one being able to buy liquor after 9 PM remains a mystery. I don't think Dr. Fauci said that liquor sales were a threat to medical safety, but who knows? He says a lot of things.
If you ever wanted to know what life was like under a Soviet regime, now is your chance. Every tinpot wannabe dictator-at-heart is using this crisis to exercise complete control over your behavior while refusing to regulate their own…
MORE
.
—————————————————————————————
.
Judicial Watch Sues North Carolina For 1 Million Inactive Voters On Voting Rolls – Breitbart
Judicial Watch, a watchdog organization, has filed a lawsuit against North Carolina and two of its counties for having nearly one million inactive voters on their voting rolls.
On Thursday, Judicial Watch filed the lawsuit against North Carolina, Mecklenburg County, and Guildford County, alleging that state election officials have failed to clean voter rolls in violation of the National Voter Registration Act of 1993.
North Carolina, according to its own state data, has nearly one million inactive registered voters on its voter rolls. Likewise, Judicial Watch alleges that Mecklenburg County and Guilford County each have more registered voters on their rolls than the total number of eligible voters in the regions.
For example, Judicial Watch analysis finds that Mecklenburg County has a voter registration rate of 107 percent, while Guilford County has a voter registration rate of 102 percent. In Mecklenburg County, Judicial Watch alleges there are about 115,000 inactive voters on the voter rolls, and in Guilford County there are about 72,000 inactive voters…