.
MN Senator And Doctor Reveals How State Health Department Coached Him To Falsify Death Certificates Declaring Covid-19 As Cause Of Death Without Verification – Gateway Pundit
.

.
Dr. Scott Jensen, a Minnesota physician and Republican state senator said he received a 7-page document coaching him to fill out death certificates with a COVID-19 diagnosis without a lab test to confirm the patient actually had the virus.
"Last Friday I received a 7-page document that told me if I had an 86-year-old patient that had pneumonia but was never tested for COVID-19 but some time after she came down with pneumonia we learned that she had been exposed to her son who had no symptoms but later on was identified with COVID-19, then it would be appropriate to diagnose on the death certificate COVID-19," Dr. Scott Jensen said.
Dr. Jensen explained that this is not a normal procedure…
MORE
.
—————————————————————————————
.
7 Things Biden Called For That Trump Already Did To Combat Coronavirus – Daily Wire
Democrat presidential candidate Joe Biden has been highly critical of President Donald Trump's response to the coronavirus pandemic.
As the president leads the United States through the most serious pandemic to hit the world in the last 100 years, Biden has launched often incoherent attacks on the president's response, including frequently calling on him to do exactly what he has already done.
Below are 7 things that Biden called on Trump to do that Trump already did:
1. Biden called for coronavirus tests to be free 9 days after Trump signed the Families First Coronavirus Response Act:
* On March 27, Biden said during an interview on CNN that "the cost of the test should be absolutely zero for you."
* On March 18, Trump signed the Families First Coronavirus Response Act, which provided free coronavirus testing…
MORE
.
—————————————————————————————
.
U.S. Jobless Claims Soar To Over 6 Million As Labor Market Rout Continues – Epoch Times
.

.
Jobless claims filed in the United States soared to a near-record high of more than 6 million for the week ending April 4, as CCP virus-related lockdowns and closures continued to drive deep layoffs.
The number of initial jobless claims filed across the country, which is a measure of the number of Americans filing new unemployment claims and is the most timely data on economic health, surged to 6,606,000, a slight drop of 261,000 from the previous week's revised level, the Department of Labor figures show. The previous week's figures were revised up by 219,000 from 6,648,000 to 6,867,000.
Economists polled by Reuters said they expected weekly jobless claims for the week ending April 4 to come in at 5.25 milliom…
MORE
.
—————————————————————————————
.
Feds Classifying All Coronavirus Patient Deaths As 'Coved-19' Deaths, Regardless Of Cause – New York Post
The federal government is classifying the deaths of patients infected with the coronavirus as COVID-19 deaths, regardless of any underlying health issues that could have contributed to the loss of someone's life.
Dr. Deborah Birx, the response coordinator for the White House coronavirus task force, said the federal government is continuing to count the suspected COVID-19 deaths, despite other nations doing the opposite.
"There are other countries that if you had a pre-existing condition, and let's say the virus caused you to go to the ICU [intensive care unit] and then have a heart or kidney problem," she said during a Tuesday news briefing at the White House. "Some countries are recording that as a heart issue or a kidney issue and not a COVID-19 death.
"The intent is… if someone dies with COVID-19, we are counting that," she added.
Asked whether the numbers could skew data the government is trying to collect, Birx said that would mostly apply more to rural areas…
MORE
.
—————————————————————————————
.
Crazy Old Communist Drops Out Of Presidential Race – The Hill
.

.
Sen. Bernie Sanders (I-Vt.) suspended his presidential bid on Wednesday, ending a campaign that once appeared on track to dominate the Democratic nominating contest but that quickly lost momentum.
Sanders began reevaluating his campaign after a string of primary losses last month. But he continued his push for the nomination for weeks before ultimately telling his staff in a conference call on Wednesday morning that he had decided to drop out of the race.
His decision to suspend his campaign effectively paves the way for former Vice President Joe Biden to claim the Democratic presidential nomination. He had already amassed a nearly insurmountable delegate lead over Sanders…
MORE
.
—————————————————————————————
.
Father Handcuffed, Arrested For Playing Tee Ball With Wife And Daughter In Public Park – Big League Politics
Matt Mooney, a 33-year-old father and resident of Brighton, Colo., was accosted by police in a public park and restrained with handcuffs for playing tee ball with his wife and 6-year-old daughter on Sunday afternoon.
Mooney told his story to the FOX31 Problem Solvers and believes he is entitled to an apology because of the cruel mistreatment he received from these uniformed thugs on a coronavirus-enabled power trip.
He described the shocking and traumatizing ordeal that his young daughter was forced to go through because of the government overreach.
"She's like, 'Daddy, I don't want you to get arrested.' At this point I'm thinking, 'There's no way they're going to arrest me, this is insane.' I'm telling her, 'Don't worry, Daddy's not going to get arrested. I've done nothing wrong. Don't worry about it,' and then they arrest me," Mooney told FOX31…
MORE
.
—————————————————————————————
.
Fiat Currency Update: Mnuchin Asks Congress For Another $250 Billion In Relief To Small Businesses – Epoch Times
.

.
Treasury Secretary Steven Mnuchin said Tuesday he was directed by President Donald Trump to call on congressional leaders to secure an additional $250 billion in relief funding to small businesses to cope with the pandemic.
Mnuchin, the Trump administration's chief negotiator on the previous rescue bill, said he spoke with Senate Majority Leader Mitch McConnell (R-Ky.), Senate Minority Leader Chuck Schumer (D-N.Y.), House Speaker Nancy Pelosi (D-Calif.), and House Minority Leader Kevin McCarthy (R-Calif.) "to secure an additional $250 billion for the #PPPLoan program to make sure small businesses get the money they need!"
The Paycheck Protection Program, which is part of the $2.2 trillion CARES Act, gives businesses low-interest loans of about 2.5 times their average monthly payroll…
MORE
.
—————————————————————————————
.
Leftist Psychopathy Update: ACLU Helps Illegal Alien Child Molester And Immigrant Child Abuser Back Out On The Streets – Big League Politics
Thanks to a California federal judge's action, six illegal aliens and legal immigrants convicted of child molestation, child abuse, drunk driving, and drug trafficking were released from prison.
United States District Court for the Central District of California Judge Terry Hatter Jr, a former President Jimmy Carter appointee, mandated the release of these prisoners.
The majority of these prisoners have been in Immigration and Customs Enforcement (ICE) custody after receiving felony convictions. Some of these felonies include violent crimes committed against children.
The American Civil Liberties Union (ACLU), which receives funding from billionaire oligarch George Soros, contends that the six illegal aliens and legal immigrants must be released due to the risk of them catching the Wuhan Virus while being held in ICE detention.
According to John Binder of Breitbart News, Hatter's decision set the following illegal and legal migrants free…
MORE
.
—————————————————————————————
.
Acting Navy Secretary Resigns After Suggesting Ousted Captain Was 'Stupid' For Writing Coronavirus Letter – National Review
.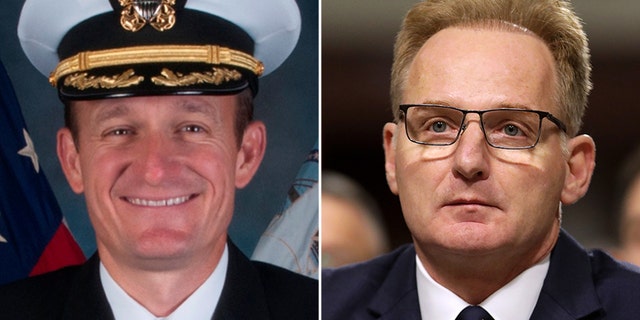 .
Acting Navy Secretary Thomas Modly resigned on Tuesday after calling an ousted aircraft carrier captain "stupid" and "naïve." Modly had apologized for the comments on Monday evening.
"I want to apologize to the Navy for my recent comments to the crew of the" USS Theodore Roosevelt, Modly said in a statement. "Let me be clear, I do not think Captain Brett Crozier is naïve nor stupid. I think, and always believed him to be the opposite."
Modly flew to Guam on Monday, where he spoke to sailors after the removal of Crozier. Last week, Crozier wrote an email to superiors that was subsequently leaked to the San Francisco Chronicle, in which he pleaded for help with a coronavirus outbreak on the ship…
MORE
.
—————————————————————————————
.
Gropey Joe Says The China Travel Ban He Initially Called "Hysterical Xenophobia" Should Have Happened Sooner – PJ Media
Last week, Joe Biden flip-flopped on President Trump's travel ban with China, coming out in support of it after calling it "hysterical xenophobia" for two months.
Now, he's trying to blame Trump for not implementing the ban sooner.
"You got to go faster than slower. And we started off awfully slow," Biden said on ABC News' This Week. "He indicated that I complimented him on – on dealing with China. Well, you know, 45 nations had already moved to keep – block China's personnel from being able to come to the United States before the president moved," Biden claimed. "So, it's just – it's about pace. It's about – it's about the urgency. And I don't think there's been enough of it, urgency."
But, Biden's claim that 45 other nations had already blocked Chinese nationals from coming into their countries is simply not true. President Trump's travel ban with China was put in place on January 31, which was a month and a half before the World Health Organization (WHO) even classified the coronavirus as a pandemic…
MORE
.
—————————————————————————————
.
DemoNazi Governor Of Kentucky Vetoes Mandatory Voter ID For 2020 Election – Breitbart
.

.
Kentucky Governor Andy Beshear (D) has vetoed legislation that would mandate state voters to show a photo ID before they vote in the 2020 presidential election, and every election after. Last week, Beshear announced his veto of mandatory voter ID legislation that ensures all registered voters must prove their identity before they cast a ballot, starting in November.
According to Beshear, requiring voter ID creates "an obstacle" that results "in fewer people voting," though research and data show otherwise. In Alabama, which has a mandatory voter ID law, black American voters came out in droves in 2018 to help elect Doug Jones to the U.S. Senate.
"I am vetoing Senate Bill 2 because the provisions of the law would create an obstacle to the ability of Kentuckians to exercise their right to vote…
MORE
.
—————————————————————————————
.
Cops: Husband Tried To Set Wife On Fire Because He Won't Be Getting Coronavirus Stimulus Check – Crime Online
A New Mexico man was jailed last week after he doused his wife with gasoline and tried to set her on fire because he learned he wouldn't be getting a coronavirus stimulus check.
The Albuquerque Police Department said that Joe Macias, 63, has been charged with attempted murder, kidnapping and aggravated battery against a household member, the Albuquerque Journal reported.
Police were called at about 8:30 p.m. Wednesday to a mobile home park in northeastern Albuquerque where they found Macias's disabled wife on the floor, her hair and pajamas soaked with gasoline.
She told police her husband had come home at about 5 p.m., carrying a four-pack of beer. He was, she said, "upset because he did not qualify for the stimulus check." He finished the beer, then asked for his wife's car keys to get more. She refused, and he left, shouting, "You're going to pay the consequences!"…
MORE
.
—————————————————————————————
.
President Trump Fires Deep State Snitch Who Triggered Impeachment Hysteria – Big League Politics
.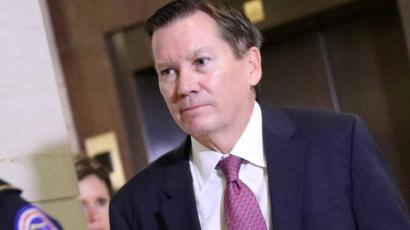 .
President Donald Trump is taking out the trash now that the impeachment witch hunt against him has subsided, and he has fired a deep state snitch instrumental in getting the impeachment proceedings off the ground.
Trump has fired Michael Atkinson, a Department of Justice attorney who served as the Intelligence Community Inspector General, after Atkinson notified Congress last year about the "whistleblower" complaint filed by CIA operative Eric Ciaramella. This prompted months of hysteria that ultimately found no evidence of Trump committing any wrongdoing.
"As is the case with regard to other positions where I, as President, have the power of appointment… it is vital that I have the fullest confidence in the appointees serving as inspectors general," Trump wrote in his letter to Congress…
MORE
.
—————————————————————————————
.
House DemoNazis Introduce Bill Giving Coronavirus Aid To Illegal Aliens – Washington Examiner
House Democrats introduced legislation Friday that would allow illegal immigrants to receive money from the coronavirus relief package.
California Rep. Lou Correa and two other lawmakers introduced the Leave No Taxpayer Behind Act that would amend the $2 trillion coronavirus stimulus package, according to the Daily Caller.
"I was appalled to learn hardworking, taxpaying immigrants were left out of the $2 trillion CARES Act," Correa said in a statement Friday. "By casting out immigrants, we are placing some of our most vulnerable residents in grave danger. Every individual taxpayer, irrespective of citizenship status, needs government assistance now."
Several Democrats have expressed dismay that the initial coronavirus relief package didn't include financial benefits for illegal immigrants, including Rep. Alexandria Ocasio-Cortez, who called it "inhumane."…
MORE
.
—————————————————————————————
.
CDC Tells Hospitals To List COVID As Cause Of Death Even If You're Just Assuming Or It Only Contributed – Western Journal
.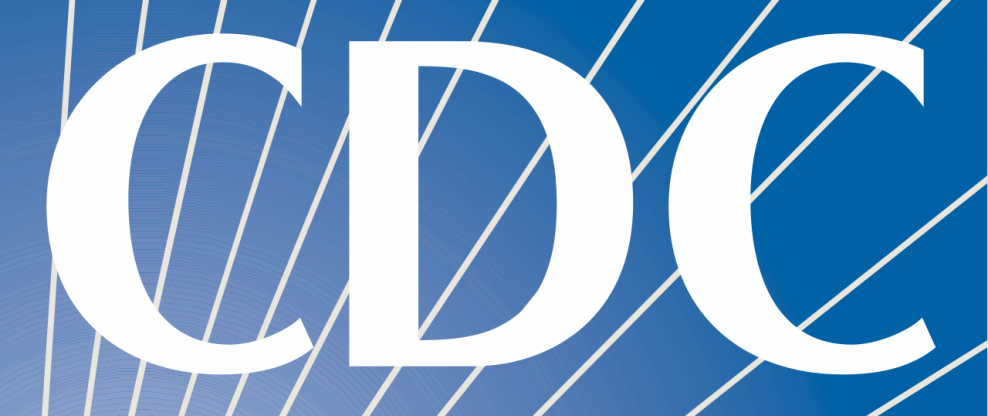 .
The problem with making informed decisions about coronavirus is that we don't have a whole lot of data on it at the moment. The data that we do have, meanwhile, could end up being terminally skewed, particularly the data that's been coming out of China.
The Centers for Disease Control and Prevention's guidance on determining COVID-19 as a cause of death isn't going to help those numbers. Issued March 24, the guidance tells hospitals to list COVID-19 as a cause of death regardless of whether or not there's actual testing to confirm that's the case.
Instead, even if the coronavirus was just a contributing factor or if it's "assumed to have caused or contributed to death," it can be listed as the primary cause…
MORE
.
—————————————————————————————
.
Venezuelan Naval Ship Rams Cruise Liner, Sinks Itself – Daily Caller
A Venezuelan naval ship rammed a passenger vessel in international waters earlier this week, sinking only itself.
The RCGS Resolute was "subject to an act of aggression by the Venezuelan Navy in international waters, around 13.3 nautical miles from Isla de Tortuga" in the early hours of March 30, according to a press release from Columbia Cruise Services (CCS), which operates the Resolute.
The Venezuelan defense ministry says its actions against the CCS vessel were perpetrated based on suspicion that the ship may have been loaded with mercenaries ready to attack the country, according to CNN.
Shortly after midnight, an armed Venezuelan ship approached the Resolute and requested that it sail to a Venezuelan port. While the Resolute was in contact with authorities regarding this large course deviation, "gun shots were fired…
MORE
.
—————————————————————————————
.
DemoNazi Governor Of Nevada Found Hoarding Coronavirus Treatment Drug – Gateway Pundit
.

.
Just about a week after the Trump hating Democrat Governor of Nevada limited the ability for physicians to prescribe Hydroxychloroquine to treat Corona virus, news broke that Nevada Governor Steve Sisolak's own Department of Corrections has been hoarding the drug for prisoners.
Sisolak claimed that he was doing so to prevent the hoarding of the medicine, despite the fact that you could only obtain it through a prescription.
Now, 360 News Las Vegas has discovered that Sisolak's Department of Corrections has begun hoarding the drug following his questionable decree. As is the case with most Democrats and many Trump haters, you must do as they say and not as they do…
MORE
.
—————————————————————————————
.
Actual Hospitalizations For Coronavirus Significantly Lower Than Projections In Model – Breitbart
The Institute of Health Metrics and Evaluation (IHME) model cited by White House Coronavirus Task Force officials appears to dramatically overstate the hospitalization of patients with coronavirus in the United States when the model's projections are compared to actual data, a Breitbart News analysis finds.
Breitbart News compared projections of the number of regular hospital beds needed to treat coronavirus patients made in the Friday, April 3 iteration of the IHME model for nine states to the actual number of cumulative hospitalizations (a number that includes current regular bed hospitalizations, current ICU hospitalizations, previously hospitalized and released patients, and previously hospitalized and deceased patients) reported by the respective health departments in those states as of Thursday, April 2.
The results showed that the actual number of cumulative hospitalizations as a percentage of regular hospital beds needed projected by the IHME model ranged from nine percent in Tennessee to 47 percent in Florida…
MORE
.
—————————————————————————————
.
USS Theodore Roosevelt Captain Given Raucous Send-Off By Crew After Being Fired For Sounding Alarm About Coronavirus Outbreak – Daily Mail
.

.
The captain of the USS Theodore Roosevelt was given a rousing salute by his now-former crew as he left the aircraft carrier for the last time after being fired over a letter he wrote demanding his sailors be quarantined after a coronavirus outbreak.
Videos posted to social media by sailors show a large crowd of servicemen and women on board the warship bidding a rowdy farewell to Captain Brett Crozier.
'That's how you send out one of the greatest captains you ever had,' a man is heard saying.
Another sailor, Taliah Peterkin, posted a video showing Crozier, wearing a baseball cap and carrying a backpack over his left shoulder, disembark from the USS Theodore Roosevelt, which is docked in Guam…
MORE
.
—————————————————————————————
.
University Of Pittsburgh Scientists Believe They've Found Potential Coronavirus Vaccine – New York Post
Scientists at the University of Pittsburgh School of Medicine believe that they've found a potential vaccine for the new coronavirus.
The researchers announced their findings Thursday and believe the vaccine could be rolled out quickly enough to "significantly impact the spread of disease," according to their study published in EBioMedicine.
The vaccine would be delivered on a fingertip-size patch. When tested on mice, the vaccine produced enough antibodies believed to successfully counteract the virus.
The scientists say they were able to act fast because they had already done research on the similar coronaviruses SARS and MERS.
"These two viruses, which are closely related to SARS-CoV-2, teach us that a particular protein, called a spike protein, is important for inducing immunity against the virus," read a statement from co-senior author Andrea Gambotto, M.D…
MORE
.
—————————————————————————————
.
Report: Traitor Mueller Hid Evidence Exonerating Don Jr. Over Infamous Trump Tower Meeting – PJ Media
.

.
Despite the fact that the Mueller report proved there was no collusion between Donald Trump and the Russians during the 2016 campaign, Democrats were convinced that there was more evidence out there, perhaps in the tiny fraction of the report that was redacted for national security reasons, that proved Trump actually did collude with the Russians.
It turns out that the most interesting things about Mueller's investigation were not what was redacted from the report, but what wasn't included in the first place.
According to investigative reporter John Solomon, Bob Mueller hid evidence exonerating Donald Trump Jr. over the infamous Trump Tower meeting, during which Democrats were convinced he had met with a Russian lawyer to discuss dirt on Hillary Clinton…