.
IRS Moving Tax Filing Day To July 15 – Epoch Times
Treasury Secretary Steven Mnuchin on Friday said the tax filing deadline has been moved from April 15 to July 15.
At @realDonaldTrump's direction, we are moving Tax Day from April 15 to July 15. All taxpayers and businesses will have this additional time to file and make payments without interest or penalties. I encourage all taxpayers who may have tax refunds to file now to get your money.
"We are moving Tax Day from April 15 to July 15," Mnuchin wrote, adding that he is acting under President Donald Trump's direction. "All taxpayers and businesses will have this additional time to file and make payments without interest or penalties."
Hopefully, by the time the new deadline comes around, Trump told reporters at the White House, "we'll have people getting back to their lives."
Officials said people can still file based on the original deadline if they want tax refunds sooner…
MORE
.
—————————————————————————————
.
NY Doctor Says His Hospital Already Using Chloroquine For Coronavirus Patients And Have Had Zero Deaths – Right Scoop
.

.
Laura Ingraham had a doctor from New York's Lenox Hill hospital on with her last night who explained that they are already using Hydroxychloroquine to treat acute coronavirus patients and are seeing tremendous results.
Dr. William Grace told Ingraham that they have 100 patients and have had zero deaths after the use of Hydroxychloroquine.
Hydroxychloroquine is the less toxic version of Chloroquine.
Grace said that a big reason older people die from the coronavirus is that their lungs fill up with fluid as part of an immune response to the virus. Hydroxychloroquine works, Grace notes, in both inhibiting the immune response and inhibiting the replication of the virus.
MORE
.
—————————————————————————————
.
'The Party Is Over': Florida Governor Shuts Down Spring Break – Washington Free Beacon
Florida Gov. Ron DeSantis (R.) announced the state's beaches will be closed to prevent defiant spring breakers from congregating and spreading the coronavirus, in accordance with CDC guidelines.
"The message I think for spring breakers is the party is over in Florida," DeSantis said on Fox & Friends Thursday. "You're not going to be able to congregate on any beach in the state. Many of the hot spots that people like to go to, whether it's Miami Beach, Fort Lauderdale, and Clearwater Beach are closed entirely for the time being."
On Wednesday the governor called for bars and clubs to close down, and for restaurants to limit their capacity.
His statement came after reports showed crowds of college students gathering in large groups on the beach while much of the rest of the country practiced social distancing to slow the spread of the deadly virus…
MORE
.
—————————————————————————————
.
Shutdown: California Locks Down 40,000,000 Citizens With 'Shelter In Place' Order – Big League Politics
.

.
California Governor Gavin Newsom issued a shelter-in-place order on Thursday night, broadly ordering all of the state's residents to remain inside their homes as the coronavirus epidemic continues. Newsom announced the drastic measure at a press conference.
California residents are ordered to remain at their homes with the exceptions of essential government and business activities. Visiting medical care providers and doctors also is allowed under the order, as is shopping for groceries and other necessary goods.
It's unclear how far California is going to go to keep the state's almost 40 million residents at home. Misdemeanor penalties will apply to those who violate the order, but Newsom said he believes a "social contract" is going to motivate Californians inside…
MORE
.
—————————————————————————————
.
President Trump Signs Coronavirus Relief Bill With Iver $100 Billion In Aid – Breitbart
President Donald Trump signed the Families First Coronavirus Response Act on Wednesday, sending over $100 billion in aid to Americans suffering economically from the spread of the Chinese virus. The president did not sign the bill publicly, as the White House sent a statement from Trump notifying his approval of the legislation.
"The Act makes emergency supplemental appropriations and other changes to law to help the Nation respond to the coronavirus outbreak," Trump said in his statement.
The bill negotiated between House Speaker Nancy Pelosi and Treasury Secretary Steven Mnuchin offers emergency paid sick leave, child care leave, as well as expanded unemployment benefits. It also allows Medicaid funding for free coronavirus testing and additional funds for food assistance programs.
The bill passed 90-8 in the Senate on Wednesday afternoon after Senate Majority Leader Mitch McConnell urged Republicans to support the bill…
MORE
.
—————————————————————————————
.
Brady Signs With Buccaneers – ESPN
.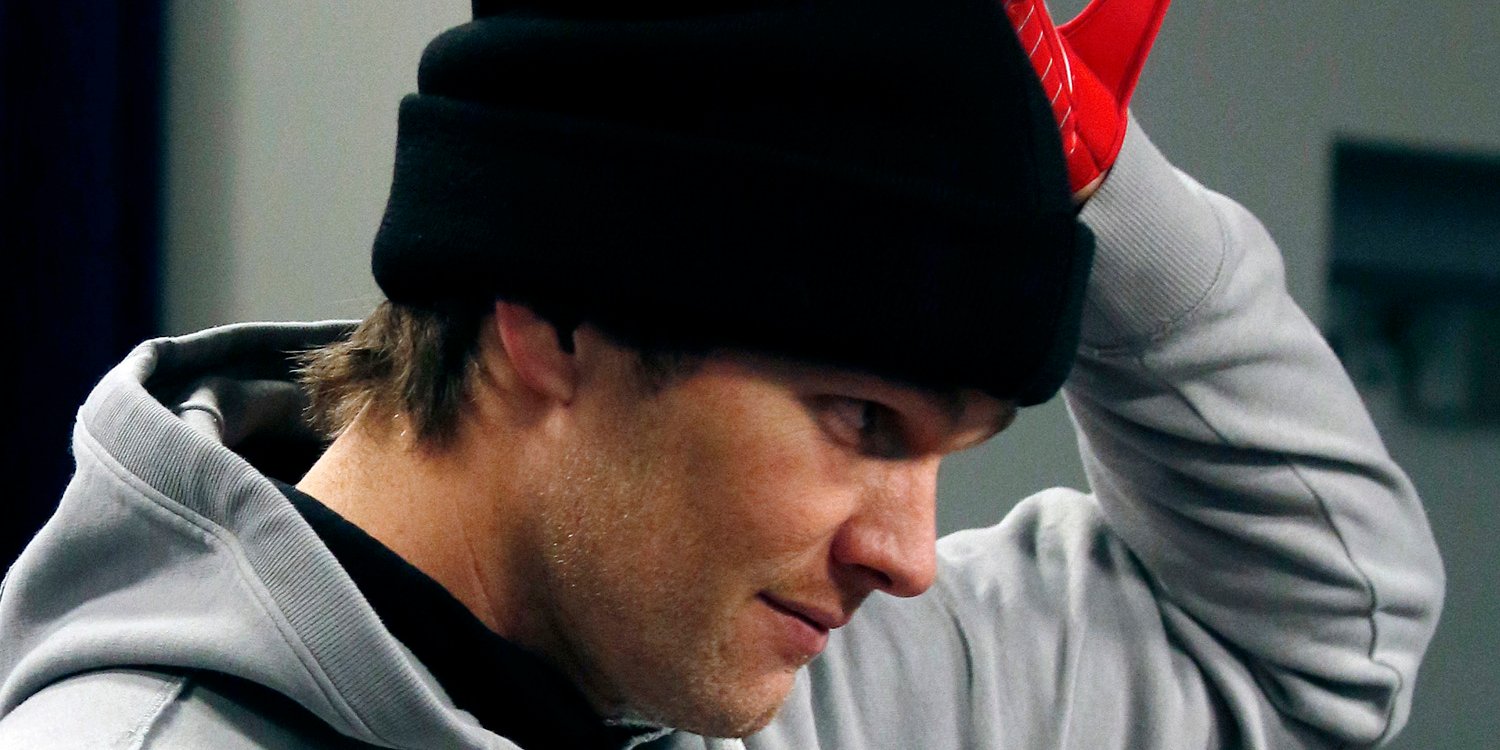 .
Signed, sealed and delivered – Tom Brady is officially the Tampa Bay Buccaneers' new starting quarterback. The six-time Super Bowl champion, who had spent 20 seasons with the New England Patriots, took to social media Friday morning to announce that he had signed his contract.
Sources told ESPN's Adam Schefter that it is a two-year deal worth $50 million that is all guaranteed. It also includes another $9 million in incentives – $4.5 million in incentives per year – and the contract prohibits tags and trades, per sources.
"Excited, humble and hungry… if there is one thing I have learned about football, it's that nobody cares what you did last year or the year before that…
MORE
.
—————————————————————————————
.
President Trump Invokes Defense Production Act – The Hill
President Trump announced Wednesday that he will invoke the Defense Production Act (DPA), which would allow the administration to force American industry to manufacture medical supplies that are in short supply in the fight against the coronavirus pandemic.
Hospitals, health workers and state and local officials have said they are quickly running out of personal protective equipment (PPE), like masks, gowns and gloves, that are crucial to keeping doctors and nurses on the front lines of the pandemic safe.
"There's never been an instance like this where no matter what you have it's not enough," Trump said at a White House briefing with reporters.
"If we need to use it, we'll be using it at full speed ahead," he said.
Hospitals are also sounding the alarm on the lack of ventilators, or breathing machines, that are expected to be in high demand as the coronavirus spreads in the coming weeks and months…
MORE
.
—————————————————————————————
.
Study: 86% Of Coronavirus Cases Are Asymptomatic; Carriers Don't Know They're Infected With The Virus – Gateway Pundit
.

.
A new study found that 86% of coronavirus cases are asymptomatic. The carriers have no idea they are infected but can still spread it. Dr. Marty Makary from Johns Hopkins University joined Tucker Carlson to discuss this phenomenon.
Dr. Makary said about half the people who tested positive for the coronavirus on the Diamond Princess cruise ship had no idea they were infected. According to the study, six of every seven coronavirus cases – 86% – of the people were walking around and driving the spread of the deadly virus.
This is exactly what The Gateway Pundit has reported this week – the coronavirus outbreak is significantly exaggerated…
MORE
.
—————————————————————————————
.
Gropey Joe Wins Florida, Illinois, Arizona DemoNazi Primaries – Epoch Times
Former Vice President Joe Biden won the three Democratic primaries on Tuesday, as President Donald Trump secured victories for both states in Republican primaries.
For Florida, with 99 percent of precincts reporting, Biden held 61.9 percent of the votes, a lead over Sen. Bernie Sanders (I-Vt.) at 22.8 percent. For Illinois, with 99 percent of precincts reporting, Biden led with 59.1 percent of the votes, leading Sanders at 36.1 percent.
Biden was leading in Arizona with 43.6 percent of the vote over Sanders, who had 31.6 percent, with 88 percent of precincts reporting.
More than half of state primaries and caucuses have been held in the Democrat race for the presidential nomination. The next state to vote in the Democratic primary is Puerto Rico on March 29, but leaders there are in talks to reschedule the balloting.
Trump has now won more than the 1,276 delegates he needed to secure the Republican nomination after his two victories in Florida and Illinois on Tuesday…
MORE
.
—————————————————————————————
.
U.S., Canada Preparing New Mutual Travel Ban – Big League Politics
.

.
The United States and Canada are preparing new bilateral travel bans between themselves in light of the global Chinese coronavirus epidemic.
Canadian and American government officials confirmed the ongoing preparations of the travel bans on Tuesday. They indicate that formal announcement of the restrictions on freedom of movement could be announced Wednesday morning.
The travel ban appears to differ from bans imposed on movement from Europe and China in its bilateral nature. Unelected European Union bureaucrats protested when President Donald Trump restricted travel from continental Europe to the United States, claiming the move was premature…
MORE
.
—————————————————————————————
.
Aliens Arrested By ICE Last Year Had Been Convicted Of 1,549 Homicides – CNS
The removable aliens that Immigration and Customs Enforcement arrested in the United States in fiscal 2019 included individuals who had been convicted of 1,549 homicides, according to data published in a report by the Inspector General for the Department of Homeland Security.
That was down slightly from the 1,641 homicide convictions the aliens arrested by ICE in fiscal 2018 had accumulated, according to ICE's "Enforcement and Removal Operations" (ERO) report for that year.
It was slightly more, however, than the 1,531 homicide convictions the aliens ICE arrested in fiscal 2017 had accumulated, according to ICE's ERO report.
Prior to fiscal 2017, ICE told CNSNews.com, the agency did not publish the number of homicide convictions accumulated by the aliens it arrested.
MORE
.
—————————————————————————————
.
Leftist Insanity Update: Philadelphia Ends Jail For 'Non-Violent' Criminals Because Of Wuhan Flu – Breitbart
.

.
The Philadelphia, Pennsylvania, Police Department is implementing a new policy where accused criminals deemed "non-violent" will be quickly released after their arrests in light of the coronavirus crisis.
Police officials confirmed to CBS Philadelphia that accused criminals charged with non-violent crimes will be processed and released so as not to fill up city jails. Police officials said those accused criminals considered to be violent will not be released.
Police officials said in a statement:
It should be noted that if a police officer believes that releasing an individual would pose a threat to public safety, the officer will notify a supervisor…
MORE
.
—————————————————————————————
.
Mnuchin To Request $850 Billion Coronavirus Stimulus Package From Congress – Daily Caller
Treasury Secretary Steve Mnuchin is expected to request an $850 billion stimulus package to curb the impact of the coronavirus pandemic on the U.S. economy, Bloomberg News reported Tuesday.
Mnuchin met with Republican leaders via conference call Monday and headed to the Capitol to meet with Republican Senate leaders Tuesday, according to Bloomberg. Reports suggest the Republicans are considering combining the bill into the existing coronavirus spending bill passed by the House last week.
The stimulus push comes as the coronavirus has put the stock market in freefall, entirely eliminating the gains made since President Donald Trump took office in 2017.
Mnuchin's move comes as Trump's resident China trade hawk Peter Navarro is leading efforts to draft a "Buy American" executive order that would allow companies to file certain expenses as tax write offs if they rejoin the American supply chain…
MORE
.
—————————————————————————————
.
New Study Reveals Taking Chloroquine Fights Off Covid-19 In 6 Days And Works As Preventative For Coronavirus Infection – Gateway Pundit
.

.
On Monday Dr. Anthony Fauci, director of the National Institute of Allergy and Infectious Diseases, announced that the first trial vaccine for the coronavirus is now being tested. The trial taking place in Seattle, which has been a hotbed for COVID-19.
The test includes 45 people age 18-55 and they are receiving two injections, one at zero days, one at 28 days. The individuals will then be followed for one year. The trial results is still months away.
On Monday night Laura Ingraham reported that a new study revealed the anti-viral medication chloroquine is successful in fighting the coronavirus. Laura invited Dr. Gregory Rigano, the co-author of the study to discuss the latest findings…
MORE
.
—————————————————————————————
.
Brady Leaving Patriots, Says 'Football Journey' Is Elsewhere – Breitbart
Tom Brady, the centerpiece of the New England Patriots' championship dynasty over the past two decades, is poised to leave the only football home he has ever had.
The 42-year-old six-time Super Bowl winner posted Tuesday on social media "my football journey will take place elsewhere." The comments were the first to indicate the most-decorated player in NFL history would leave New England.
In a two-part message, Brady thanked the Patriots and the fans and said "FOREVER A PATRIOT."
"I don't know what my football future holds, but it is time for me to open a new stage for my life and my career," he wrote. "Although my football journey will take place elsewhere, I appreciate everything that we have achieved and am grateful for out incredible TEAM experiences."
The one-year contract Brady signed before last season expires Wednesday afternoon…
MORE
.
—————————————————————————————
.
Fed Slashes Interest Rates To Near-Zero, Buys Bonds To Buffer Economy In Coronavirus Outbreak – Breitbart
.

.
The U.S. Federal Reserve announced Sunday evening that it would slash interest rates to near-zero and buy billions of dollars in bonds in an effort to protect the U.S. economy from the ongoing effects of the coronavirus outbreak.
The rate cut of 100 basis points (1%) follows a cut two weeks ago by 50 basis points (0.5%). The rate will now be within a target range of 0% to 0.25%.
In a statement, the Fed said:
Consistent with its statutory mandate, the Committee seeks to foster maximum employment and price stability. The effects of the coronavirus will weigh on economic activity in the near term and pose risks to the economic outlook…
MORE
.
—————————————————————————————
.
France And Spain Join Italy In Near-Total Lockdown Due To Covid-19 – PJ Media
The Spanish and French governments announced lockdowns for their citizens in order to stop the rapidly spreading COVID-19. Other nations have adopted entry bans to keep out foreign travelers as schools, most non-essential stores, and offices are shut down.
The disease has infected 156,000 people globally and killed more than 5,800.
Reuters:
Spain put its 47 million inhabitants under partial lockdown on Saturday as part of a 15-day state of emergency to combat the epidemic in Europe's second worst-affected country after Italy.

Streets in Madrid and Barcelona were deserted on Sunday. All major newspapers carried a front-page wrapper emblazoned with a government-promoted slogan: "Together we'll stop this virus."

Spain has had 193 deaths from the virus and 6,250 cases so far…
MORE
.
—————————————————————————————
.
Ohio Governor Mike DeWine Orders All Bars And Restaurants To Close – KDKA
.

.
Ohio Governor Mike DeWine announced that he will be issuing an order to close all restaurants and bars beginning at 9:00 p.m. Sunday night.
"I'm aware that this will impact many, many good workers," he said in a tweet. "I can't tell you how sorry I am, but we will work to mitigate the suffering. It is our goal to get everyone through this.
The order will shut down in-person dining. Restaurants and bars will still offer carryout and delivery.
"Every day we delay, more people will die," he said in another tweet. "If we do not act and get some distance between people, our healthcare system in Ohio will not hold up."…
MORE
.
—————————————————————————————
.
A Tale Of Two Pandemics: Media Downplayed Swine Flu Outbreak Under Obama – Issues & Insights
The potential impact of the coronavirus might still be unknown, but the media hype is already plain as day. Particularly when you compare how they are covering this pandemic with the last one, which happened to occur when Barack Obama was in the White House.
To get a sense of the differences in how the press treated these two outbreaks of brand new viruses, let's look at how the New York Times and CNN – the bellwethers of mainstream journalism in print and on TV – covered each at similar points in the outbreak.
The day after the World Health Organization declared the coronavirus a pandemic, and President Donald Trump gave a national address, CNN's front page was almost entirely devoted to coronavirus.
On the newsstands, two-thirds of the New York Times' front page was devoted entirely to coronavirus stories. Obviously, a new deadly disease that is spreading across the country is a big story, as is the WHO's declaration that it's now a pandemic…
MORE
.
—————————————————————————————
.
President Trump Declares National Emergency Over Coronavirus – Fox News
.

.
President Trump on Friday declared a national emergency over the coronavirus outbreak amid extensive disruptions to the economy and American life, announcing partnerships with major U.S. companies to fight the pandemic while saying he believes the crisis "will pass."
"We have decisive new actions we're taking in our very vigilant efforts to defeat the coronavirus," Trump said during a press conference in the Rose Garden of the White House on Friday. "We've been working very hard on this. We will overcome the threat of the virus."
The president's declaration of a national emergency means that he will enact the Robert T. Stafford Disaster Relief and Emergency Assistance Act, which allows the White House to mobilize the Federal Emergency Management Agency (FEMA) and direct federal aid to states hit by disasters and health crises…
MORE
.
—————————————————————————————
.
Louisiana Postpones Presidential Primary Elections Over Coronavirus Fears – Breitbart
Louisiana is postponing its presidential primary elections amid fears of the novel coronavirus pandemic, Louisiana Secretary of State Kyle Ardoin confirmed on Friday.
Ardoin announced on Friday that the state will move its upcoming primary elections, previously scheduled for April 4, amid mounting coronavirus concerns. Officials have moved the debate to June 20, according to the Monroe News-Star. There are currently 33 presumptive positive cases in the state.
Gov. John Bel Edwards declared a state of emergency in the state this week, adding that he expects "the number to increase over time."
"That's why we issued a statewide emergency declaration and why we're asking everyone to follow precautions," he said. "It's important because it will reduce your risk of exposure and the risk of spread to others. It is worrisome."
"We want to make sure people take this serious," he continued…