.
XFL Suspends 2020 Inaugural Season Amid Coronavirus Concerns – Bleacher Report
.

.
The XFL announced Thursday it will not proceed with the remainder of its first regular season since the league was rebooted because of the coronavirus outbreak.
"Currently, the XFL will not be playing its regular-season games," the league said in a statement. "However, all players will be paid their base pay and benefits for 2020 regular season. All XFL ticket holders will be issued refunds or credit towards future games.
"The XFL is committed to playing a full season in 2021 and future years."
The move comes as numerous leagues across the country have put play on hold in order to limit the spread of COVID-19. The NBA and NHL suspended games indefinitely, while MLB pushed back the start of its regular season by at least two weeks…
MORE
.
—————————————————————————————
.
174 House Dems: Convicted Terrorists Must Not Be Barred From Working For TSA – Robert Spencer
As old Joe Biden would say, Look, Fat, look, here's the deal: I've been warning for years that it would sooner or later become "Islamophobic" to offer even the mildest opposition to jihad violence, and that the "Islamophobia" mongers would become increasingly open about their support for jihad terrorists, and here we are.
On Thursday, 174 Democrats in the House of Representatives voted against an amendment to the Rights for Transportation Security Officers Act that would prevent the Transportation Security Administration (TSA) from hiring convicted terrorists.
Yes, you read that right: if these House Democrats had gotten their way, on your next flight, you could have gotten a pat-down from a TSA agent who previously conspired to down the airplane you were planning to fly on.
House Minority Leader Kevin McCarthy (R., Calif.) explained that the amendment "was pulled back by leadership because the socialist wing of the party did not want to have that amendment go forward on this bill…
MORE
.
—————————————————————————————
.
Disneyland Shuts Down Because Of Coronavirus – Daily Wire
.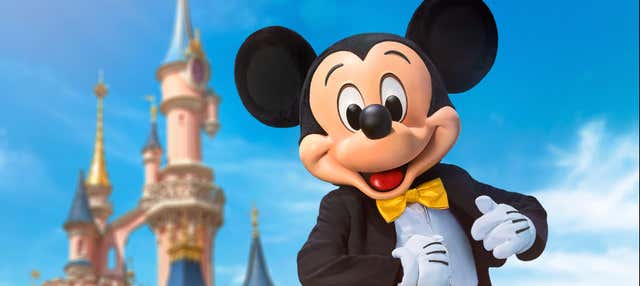 .
On Thursday afternoon, The Walt Disney Company announced that Disneyland would be closed, issuing this statement:
As a result of the growing Coronavirus (COVID-19) pandemic, the Disneyland Resort, including Disneyland and Disney California Adventure is closing to guests on Friday, effective immediately.

While there have been no reported cases of COVID-19 at Disneyland Resort, after carefully reviewing the guidelines of the Governor of California's executive order and in the best interests of our guests and employees, we are proceeding with the closure of Disneyland Park and California Adventure, beginning the morning of March 14 through the end of the month…
MORE
.
—————————————————————————————
.
Leftist Insanity Update: New York Allows Minors To Change Sex On Birth Certificates – Big League Politics
Last month a transgender (biologically female) child sued the state of New York. The lawsuit was filed because the transgender child wished to change the sex listed on their birth certificate.
Up until this lawsuit, changing the sex designation on a minor's birth certificate was not allowed under New York law. It was only allowed for adults.
The legal team of the transgender child argued that not being allowed to change the sex listed on one's birth certificate to match one's claimed gender identity was a violation of both the 1st and 14th amendments.
The transgender child won the lawsuit. It is now legal for a minor to change the sex listed on their birth certificate if they have parental approval.
Letitia James, Attorney General of the state of New York, agreed with the decision. James referred to the former law as, "an outdated policy to stop us from providing every individual with equal dignity and respect."…
MORE
.
—————————————————————————————
.
Major League Baseball To Suspend Operations Indefinitely; Also NHL And Regional College Basketball Tournaments All Cancelled – Right Scoop
.

.
The MLB is going to suspend all operations indefinitely because of the coronavirus.
The interesting thing is that baseball is an outdoor sport and we all know MLB players don't sweat on each other because, well, it's baseball. Although they do spit sunflower seeds all the time which is nasty, so maybe this is justified.
The National Hockey League has also suspended regular season play too. But they plan to resume at some point soon.
Also, the regional college basketball tournaments that lead up to March Madness have all be cancelled now. All of them.
It's going to be a very boring spring and summer at this rate…
MORE
.
—————————————————————————————
.
President Trump Cancels Events In Colorado, Nevada And Wisconsin Over Coronavirus – Epoch Times
President Donald Trump won't be holding planned events in three states because of the new coronavirus.
Trump decided to cancel upcoming events in Colorado and Nevada "out of an abundance of caution from the coronavirus outbreak," White House press secretary Stephanie Grisham said in a statement.
A Trump campaign event slated to take place next week in Milwaukee, Wisconsin, was being postponed, Tim Murtaugh, director of communications for the campaign, said late Wednesday.
"Out of an abundance of caution because of the coronavirus outbreak, the president's campaign is postponing the Catholics for Trump event," he said in a statement.
Trump was no longer attending the Republican Jewish Coalition's annual meeting after the group said in a statement it was postponing the meeting, which was slated to take place this week in Las Vegas…
MORE
.
—————————————————————————————
.
President Trump Suspends All Travel From European Union For 30 Days To Fight Coronavirus – Breitbart
.

.
President Donald Trump announced Wednesday his decision to suspend all travel from the European Union for the next 30 days to fight the spread of the coronavirus.
"To keep new cases from entering our shores, we will be suspending all travel from Europe to the United States for the next 30 days," Trump said, announcing that the ban would take effect Friday at midnight.
The president spoke to the American people in an address from the Oval Office on Wednesday night, detailing the threat posed by the virus and announcing the actions that his administration was prepared to take. Trump noted that the European Union failed to ban travel into their country from areas affected by the coronavirus…
MORE
.
—————————————————————————————
.
NBA Suspends Season After Player Tests Positive For Coronavirus – New York Post
The NBA has suspended its season "until further notice" after a Utah Jazz player tested positive Wednesday for the coronavirus, a move that came only hours after the majority of the league's owners were leaning toward playing games without fans in arenas.
Now there will be no games at all, at least for the time being. A person with knowledge of the situation said the Jazz player who tested positive was center Rudy Gobert. The person spoke to The Associated Press on condition of anonymity because neither the league nor the team confirmed the presumptive positive test.
"The NBA is suspending game play following the conclusion of tonight's schedule of games until further notice," the league said in a statement sent shortly after 9:30 p.m. Eastern. "The NBA will use this hiatus to determine next steps for moving forward in regard to the coronavirus pandemic."
The test result, the NBA said, was reported shortly before the scheduled tip-off time for the Utah at Oklahoma City game on Wednesday night was called off…
MORE
.
—————————————————————————————
.
Winning: Supreme Court Rules In Favor Of Trump 'Remain In Mexico' Policy – Fox News
.

.
The U.S. Supreme Court delivered a win to President Trump on Wednesday by allowing his administration to enforce the "Remain in Mexico" asylum policy as litigation surrounding it continues.
The Ninth Circuit Court of Appeals had said a week earlier that it would block the policy in Arizona and California, the two border states where its authority extends. The Trump administration then turned to the Supreme Court for relief.
"The application for stay presented to Justice Kagan and by her referred to the Court is granted, and the district court's April 8, 2019 order granting a preliminary injunction is stayed pending the timely filing and disposition of a petition for a writ of certiorari," the Supreme Court said in an order…
MORE
.
—————————————————————————————
.
Former Student Arrested For Making Ten Fake Racist Threats Against California University, Herself – Daily Mail
A former student of a California university has been charged with making a series of threats against herself and the student group she was a part of. Anayeli DominguezPena, 25, was charged with making criminal threats, perjury, internet/electronic impersonation and six counts of filing a false police report.
According to a release from the La Verne Police Department, police had been investigating a series of racist incidents that had taken place at the University of La Verne.
The first altercation was reported on February 28 of last year and authorities had been monitoring nine other incidents connected to the school. Most of the threats were directed to students at the university, specifically one student group on campus. DominguezPena was one of the leaders of the student group that was reportedly threatened.
'At one point, the threats escalated to a point where the University of La Verne cancelled classes for a day to "reset" and deal with the threats,' police said,..
MORE
.
—————————————————————————————
.
Tuberville Has Double-Digit Lead Over Sessions In Alabama GOP Senate Runoff – The Hill
.

.
Former Auburn University football coach Tommy Tuberville leads former Attorney General Jeff Sessions by a dozen points in the runoff for the Republican Senate nomination in Alabama, according to a new poll by Cygnal.
Tuberville was supported by 52 percent of likely GOP primary election voters who said they were going to vote in the runoff, while Sessions was backed by 40 percent, according to the poll from the Republican research firm.
Both candidates failed to get 50 percent of the vote in the primary last week, forcing a runoff on March 31. Tuberville had 33 percent of the vote in the primary, and Sessions trailed by less than 2 points…
MORE
.
—————————————————————————————
.
Jew-Hating Muslim Rep. Tlaib Pictured Wearing T-Shirt That Wipes Israel Off The Map – PJ Media
Yes, but don't call her an anti-Semite.
Rep. Rashida Tlaib hasn't had to deny her virulent anti-Semitism lately, so it's no surprise that she wants to stir the pot a little.
Tlaib was recently pictured holding a copy of a book by Linda Sarsour, another notorious anti-Semite, wearing a t-shirt depicting the "state of Palestine" where Israel is currently located.
Washington Free Beacon:
Tlaib, one of Congress's leading critics of Israel, was pictured in the t-shirt while promoting a recently published book by Linda Sarsour, another outspoken critic of the Jewish state who serves as a surrogate for the Bernie Sanders presidential campaign.

The shirt portrays present-day Israel as a Palestinian state. Shirts of this nature have been a mainstay of pro-Palestinian activists who reject a two-state solution and argue that the world's only Jewish state should not exist…
MORE
.
—————————————————————————————
.
Virginia DemoNazis Pass Bill Allowing Illegal Aliens To Obtain Driving Privilege Cards – Epoch Times
.

.
Virginia Lawmakers this weekend passed legislation allowing thousands of illegal aliens in the state to obtain driving privilege cards so that they can drive vehicles.
The state Senate Democrats in Virginia passed SB 34, which was introduced by Democratic state Sen. Scott Surovell, during the 2020 session on Sunday. The bill enables thousands of the roughly 300,000 illegal aliens living in the state to obtain the driver privilege cards but not full-fledged licenses.
Previously, illegal aliens were unable to get a driver's license, leading many to break the law and drive illegally without one. Surovell already said the privilege cards were a way of allowing "individuals that want to work and support their families to do,"…
MORE
.
—————————————————————————————
.
Coronavirus By the Numbers: 83% Of Affected Countries Have Infection Mortality Rates Of Less Than 1% – Gateway Pundit
According to the most recent data at Worldometer tracking website, the coronavirus mortality rates for individuals catching the virus are declining at a rate closer to the numbers we expect to see in a typical flu virus as the denominator continues to increase on a global scale.
According to the most recent data the mortality rate for those infected with the coronavirus is getting closer to what you would expect from a normal flu virus and in many cases is less.
The elderly are hit the hardest by the coronavirus and this is similar to the flu where 90% of the deaths come from individuals age 65 and over.
According to the U.S. Surgeon General Jerome Adams the average age of death of the coronavirus is 80-year-olds. The death rate for the coronavirus appears similar to the flu as the death rates are highest among the elderly:
The death rate soars to 14.8% in those 80 and older; among those ages 70 to 79, the COVID-19 death rate in China seems to be about 8%…
MORE
.
—————————————————————————————
.
"You're Full Of Shit": Gropey Joe Rages At Michigan Voter Over Gun Rights, "AR-14" – Daily Wire
.

.
Former Vice President Joe Biden got into an altercation over gun rights with a Michigan auto worker at a campaign stop on Tuesday – an argument that ended with Biden threatening to "slap" the man and vowing to take away his "AR-14."
The incident, captured on video, shows Biden getting extremely agitated during a casual question-and-answer session with line workers at a Michigan auto factory – members of a demographic Biden desperately needs to win over in order to make a play for the all-important battleground state.
The worker accuses Biden of "actively trying to end our Second Amendment rights,"…
MORE
.
—————————————————————————————
.
Bernie Sanders Brings On Terrorist Supporter As Senior Adviser – Daniel Greenfield
On September 1970, terrorists from the Popular Front for the Liberation of Palestine hijacked four passenger planes headed for New York City. The Marxist terrorists separated Jewish passengers and took them hostage.
The hijackings ushered in the age of modern airline security with x-ray machines and armed sky marshals, and the War on Terror, when President Nixon ordered an attack on the terrorists.
(President Nixon's order to bomb the terrorist encampments was never carried out due to Secretary of State Henry Kissinger and Defense Secretary Melvin Laird undermining his decision. "I didn't have a big argument about it: I just didn't do it," Laird recalled. He then told Admiral Thomas Hinman Moorer, the head of the Joint Chiefs of Staff, to lie that there was too much cloud cover to bomb the terrorists.)
On another September, 31 years later, Islamic terrorists successfully repeated the same feat…
MORE
.
—————————————————————————————
.
Illegal Alien Issued Ticket For "Careless Driving" After Killing Mother, Two Children And Grandmother Near Walt Disney World – Gateway Pundit
.

.
Thank a Democrat. An illegal alien was cited with a ticket for "careless driving" after he rear-ended a van and nearly killed an entire family spanning three generations near Disney in Florida.
The driver of a truck that killed a mother, two of her children and the grandmother was in the US illegally, according to authorities. Two other children, their father and grandfather who were also in the minivan survived.
But after killing 4 people, Lucas Dos Reis Laurindo was only cited with a ticket, the strongest charge that could be made under Florida law. He is currently being held in custody on a visa violation…
MORE
.
—————————————————————————————
.
President Trump Seeks Payroll Tax Cut, Hourly Worker Relief In Response To Coronavirus – The Street
President Donald Trump said Monday his administration will be meeting with House Republicans Tuesday to discuss a "substantial" payroll tax cut, and "getting help" for hourly workers, as well as working with companies on an economic relief plan in the face of spreading worries about the Covid-19 outbreak and record-breaking declines in the financial markets.
Trump spoke early Monday evening, during a White House coronavirus task force briefing. He added there would be a press briefing Tuesday promising "dramatic" economic steps.
Vice President Mike Pence, also speaking at the briefing, reiterated the administration's assertion that Covid-19 presents a very small risk to Americans.
Treasury Secretary Steve Mnuchin addressed the decline in stocks, saying he is confident about the strength of the U.S. economy, and that managing the situation is a matter of having the "proper tools for liquidity to get through the next few months."…
MORE
.
—————————————————————————————
.
Gropey Joe: "We Cnnot Win This Re-election… We Can Only Re-elect Donald Trump" – Townhall
.

.
The current Democratic frontrunner fell and tripped repeatedly over his words as he stumbled through a campaign speech in Missouri on Saturday. The 77-year-old former vice president made a series of gaffes and incoherent statements as he appeared to lose his train of thought. At one point, he even mispronounced his own name.
"…We cannot get re-elect, we cannot win this re-election, excuse me. We can only re-elect Donald Trump," Biden said to his bewildered supporters. The candidate himself seemed caught off guard by his inability to keep his train of thought.
Many people have questioned Joe Biden's mental fitness as he campaigns for the highest political office in the country…
MORE
.
—————————————————————————————
.
Sanctuary County Authorities Beg Public For Help In Finding Illegal Alien Child-Rape Suspect They Set Free Instead Of Honoring ICE Detainer – Daily Caller
A Boulder County, Colorado, man charged with child sexual assault and wanted by local law enforcement is living in the U.S. illegally, the Daily Caller News Foundation exclusively confirmed.
The Lafayette Police Department and the Boulder County District Attorney's office are asking the public for help in locating Francisco Barraza-Porras, a 47-year-old man who was released from custody, skipped his court date and is at large. ICE revealed to the DCNF that Barraza-Porras is an illegal alien, and Boulder County officials confirmed that they do not honor ICE administrative warrants.
The incident showcases the consequences when sanctuary jurisdictions fail to transfer custody of an illegal alien over to federal immigration authorities.
Barraza-Porras, who was last known to be living in Lafayette, Colorado, was arrested Jan. 2 and charged with multiple counts of sexual assault on a child…
MORE
.
—————————————————————————————
.
Senators Marco Rubio And Cindy Hyde-Smith Introduce Bill To Make Daylight Saving Time Permanent – DISRN
.

.
In an opinion piece published by Fox News, Sens. Marco Rubio (R-FL) and Cindy Hyde-Smith (R-MS) have called on Congress should make daylight saving time (DST) permanent, calling the time change "an irritatingly outdated practice that we should ditch."
The op-ed introducing their bill suggests that embracing DST will help "improve public health and the American economy" by "realign[ing] daylight time to Americans' most productive hours."
The "Sunshine Protection Act" would move the United States to DST year-round, eliminating the need to "spring forward" or "fall back." The bill currently awaits a decision from the Senate Committee on Commerce, Science and Transportation…