.
U.S., Taliban Sign Deal Aimed At Ending War In Afghanistan – Breitbart
The United States signed a peace agreement with Taliban militants on Saturday aimed at bringing an end to 18 years of bloodshed in Afghanistan and allowing U.S. troops to return home from America's longest war.
Under the agreement, the U.S. would draw its forces down to 8,600 from 13,000 in the next 3-4 months, with the remaining U.S. forces withdrawing in 14 months. The complete pullout, however, would depend on the Taliban meeting their commitments to prevent terrorism.
President George W. Bush ordered the U.S.-led invasion of Afghanistan in response to the Sept. 11, 2001 attacks. Some U.S. troops currently serving there had not yet been born when the World Trade Center collapsed on that crisp, sunny morning that changed how Americans see the world.
It only took a few months to topple the Taliban and send Osama bin Laden and top al-Qaida militants scrambling across the border into Pakistan…
MORE
.
—————————————————————————————
.
President Trump To Nominate Rep. John Ratcliffe To Be Director Of National Intelligence – Daily Caller
.

.
President Donald Trump said Friday he will nominate Rep. John Ratcliffe to be Director of National Intelligence, months after the Texas Republican withdrew his name from consideration for the post.
If confirmed by the Senate, Ratcliffe will take over from Amb. Richard Grenell, who Trump appointed acting director of national intelligence earlier this month.
As a member of the House Judiciary and House Intelligence Committees, Ratcliffe has been one of the leading Republicans behind the push to release information related to the FBI's investigation of the Trump campaign.
That GOP-led effort led to a Justice Department inspector general's (IG) probe…
MORE
.
—————————————————————————————
.
Erdogan: Expect 30,000 Refugees At Europe's Borders Saturday After Turkey 'Opened Gates' – Zero Hedge
Despite a 2016 agreement with the EU to stop refugee flows out of Turkey, President Recep Tayyip Erdogan said on Saturday that 18,000 refugees stood ready along Turkish borders with Europe to pour into the continent.
In his first public comments since Thursday's deaths of 33 Turkish troops in Idlib, likely by a Russian airstrike (though Ankara has preferred to blame Syrian forces), Erdogan said this number will likely climb to as many as 30,000 on Saturday.
"We are not in a situation to handle a new wave of refugees" from Syria, he said, after previously threatening repeatedly to "open the gates" on the over 3 million Syrian refugees Turkey is hosting.
It looks like he's now making good on this threat, though questions remain over if this is truly the beginning of a 2015 level flood, or a foretaste of what could come:
"We will not close these doors in the coming period and this will continue…
MORE
.
—————————————————————————————
.
Ukraine Launches Criminal Investigation Into Gropey Joe For Pressuring Officials Into Firing Prosecutor – Fox News
.

.
Investigators in Ukraine have launched a probe into former U.S. Vice President Joe Biden over allegations that he pressured Ukrainian officials to fire the country's top prosecutor in 2016, according to a report.
The Ukrainian probe was launched in response to a court order, after the ousted prosecutor, Viktor Shokin, made an appeal for action in the matter, Shokin's attorney, Oleksandr Teleshetsky, told The Washington Post.
"They need to investigate this. They have no other alternative," Teleshetsky told the Post. "They are required to do this by the decision of the court. If they don't, then they violate a whole string of procedural norms."…
MORE
.
—————————————————————————————
.
Oklahoma Psychopath Sentenced To Life In Prison For Kidnapping And Repeatedly Raping His Stepdaughter, Then Holder Her Captive For 19 Years – New York Post
A depraved Oklahoma man who kidnapped and repeatedly raped his stepdaughter while holding her in captivity for nearly two decades has been sentenced to life in prison, prosecutors said.
Henri Michelle Piette, who was convicted in June of kidnapping and traveling with intent to engage in a sexual act with a juvenile, was sentenced on Feb. 20 after a seven-day trial detailing the nearly two decades of abuse he inflicted upon Rosalynn Michelle McGinnis, the U.S. Attorney's Office for the Eastern District of Oklahoma announced Tuesday.
Authorities said Piette kidnapped McGinnis at age 12 from a home she shared with her mother in Poteau, Oklahoma, and then held her captive while fathering nine children with her, including two while she was under the age of 18.
Witnesses testified Piette, 65, proceeded to move McGinnis and the children dozens of times throughout the United States and Mexico before she escaped in July 2016 and went to the United States Consular General Offices in Nogales, Mexico, prosecutors said…
MORE
.
—————————————————————————————
.
Ohio Psychologist Charged With 145 Felonies Related To Child Pornography – Dayton Daily News
.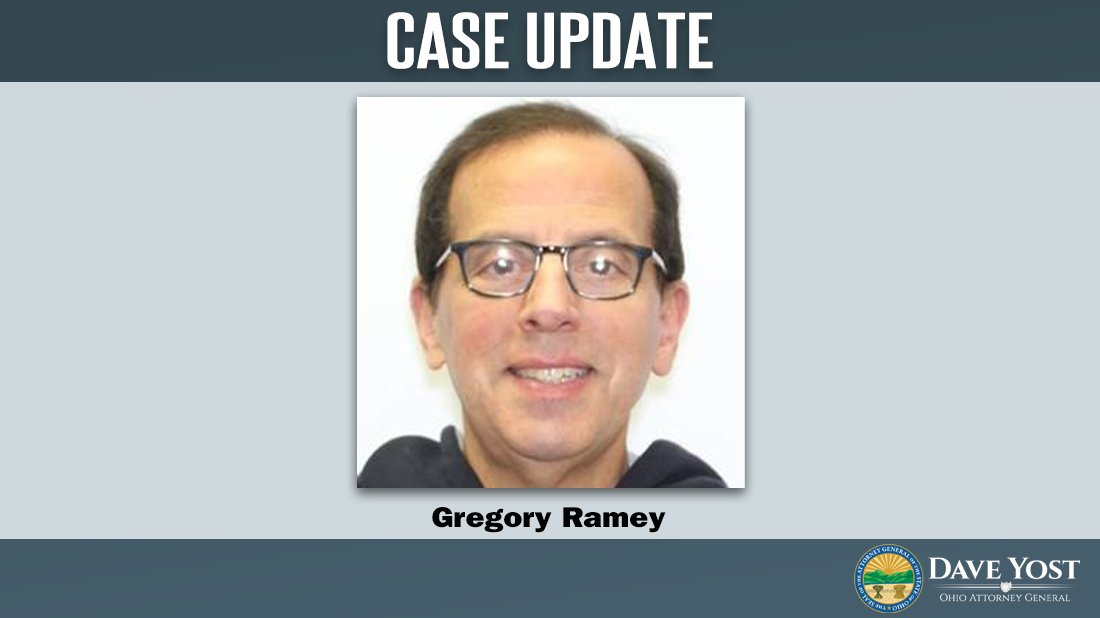 .
A well-known Dayton psychologist who for years was a leading voice on issues of child endangerment and exploitation was arrested Thursday on 145 charges related to child pornography.
Dr. Greg Ramey, a former long-time Dayton Children's Hospital employee, was charged with 145 criminal counts, according to a grand jury indictment unsealed in Greene County. Ramey, 70, of Beavercreek, turned himself into the Greene County Jail on Thursday morning, according to the AG's office. Bond was set at $500,000.
"This egregious abuse of the patients' trust, not to mention the public's trust, from a doctor is gut-wrenchingly horrible," said Attorney General Dave Yost…
MORE
.
—————————————————————————————
.
'I Wasn't Arrested': Gropey Joe Admits He Lied Numerous Times About South African Trip – Daily Caller
Former Vice President Joe Biden admitted Friday morning on CNN that he lied numerous times about being arrested in South Africa for trying to meet with then-imprisoned Nelson Mandela.
Biden has claimed on the campaign trail in recent weeks that he was arrested in the 1970s while trying to visit Mandela, the former president of South Africa. His campaign clarified the false claim Feb. 25, saying that the former vice president was referring to being "separated from a congressional delegation."
Biden confirmed that he lied Friday on "New Day With Alisyn Camerota and John Berman."
"I wasn't arrested, I was stopped," Biden admitted. "When I said arrested, I was not able to – I was not able to move. Cops would not let me go with them [the Congressional Black Caucus]," Biden added.
Biden said that the incident happened while with a "black delegation" and that he was sent in the direction of a "white only" door, which he refused to go through…
MORE
.
—————————————————————————————
.
U.S. Navy Orders All Ships That Have Visited Nations In Pacific Region To Self-Quarantine For Coronavirus – Daily Wire
.

.
The U.S. Navy has ordered that all ships that have visited nations in the Pacific region to self-quarantine at sea for two weeks in an effort to stop of the spread of the coronavirus, which originated in China.
U.S. Navy spokesman Lt. James Adam told CNN that while there is no indication that any sailors have been infected with the coronavirus, the Navy was taking no chances when it comes to potentially spreading the coronavirus.
"Out of an abundance of caution, Pacific Fleet is implementing additional mitigations to prevent Sailors from contracting COVID-19, and to monitor Sailors who have traveled to higher-risk areas," Adam said…
MORE
.
—————————————————————————————
.
Idaho House Approves Bill Banning "Transgender" People From Changing Their Sex On Birth Certificates – Big League Politics
The Idaho state house has approved a bill that would ban transgender individuals from changing their sex on birth certificates, in a rebuke of LGBT insanity.
House Bill 509 maintains that "there is a compelling interest in maintaining accurate, quantitative, biology-based material facts on Idaho certificates of birth that provide material facts fundamental to the performance of government functions that secure the public health and safety."
The bill also states that "biological sex is an objectively defined category that has obvious, immutable, and distinguishable characteristics" that are God's design and cannot be changed by man.
Republican Rep. Julianne Young introduced the legislation in an attempt to stop the LGBT war against science and reality.
"It is better to be correct than politically correct where human lives are concerned," Young said to the Idaho Statesman…
MORE
.
—————————————————————————————
.
Scientists Discover HIV-Like "Mutation" Which Makes Coronavirus Extremely Infectious – Zero Hedge
.

.
While mainstream scientists continue to perform mental gymnastics to insist that the new coronavirus wasn't man-made, new research from scientists in China and Europe reveal that the disease happens to have an 'HIV-like mutation' which allows it to bind with human cells up to 1,000 times stronger than the Sars virus, according to SCMP.
Recall that at the end of January, a team of Indian scientists wrote in a now-retracted, scandalous paper claiming that the coronavirus may have been genetically engineered to incorporate parts of the HIV genome, writing "This uncanny similarity of novel inserts in the 2019- nCoV spike protein to HIV-1 gp120 and Gag is unlikely to be fortuitous in nature," meaning – it was unlikely to have occurred naturally…
MORE
.
—————————————————————————————
.
President Trump Puts VP Pence In Charge Of Coronavirus Response – Washington Examiner
President Trump put Vice President Mike Pence in charge of coordinating efforts to address the new strain of coronavirus, seeking to reassure the nation as cases of the disease mounted worldwide and U.S. stock markets suffered major losses.
"He has got a certain talent for this," Trump said of Pence during a press briefing Wednesday.
"I'm bringing together all the members of the coronavirus tasks force that you have established … My role will be to bring that team together," Pence told the president.
Trump reportedly had been considering bringing in someone from outside the administration to serve as a "coronavirus czar." He clarified at Wednesday's press conference that the vice president "isn't a czar" but that officials would be reporting to him.
Health and Human Services Secretary Alex Azar had said earlier in the day that he didn't expect any leadership changes. Appearing alongside Trump at the event, Azar said that he remained the head of the administration's coronavirus task force…
MORE
.
—————————————————————————————
.
Republicans Celebrate After Special Election Flips Kentucky Seat Held By DemoNazis For 33 Years – WorldNetDaily
.

.
A Kentucky Republican flipped a longtime blue state House seat red in a special election on Tuesday. Preliminary results in House District 99 showed Republican Richard White defeating Democrat Bill Redwine by around 1,000 votes, the Courier-Journal reported.
GOP Chairwoman Ronna McDaniel and President Donald Trump celebrated the win on Twitter.
"BIG WIN in Kentucky House District 99," McDaniel tweeted. "It's a district Democrats held for 33 YEARS, where Democrats outnumber Republicans by double digits, and one the Democrat governor carried in 2019. But tonight, Republicans flipped the seat!"
"Big Story, Big Win – Except in the Fake News, which won't cover it!" Trump tweeted…
MORE
.
—————————————————————————————
.
Appeals Court Rules Trump Administration Can Withhold DOJ Grants To Sanctuary Cities – Epoch Times
A federal appeals court ruled on Wednesday that the Trump administration can withhold funding to states who do not assist with federal immigration policies, handing the Trump administration a victory in the sanctuary cities-related case.
A three-panel judge of the U.S. Court of Appeals of the 2nd Circuit overturned a lower court decision that ordered the Justice Department (DOJ) to release the funds held under department policy. The lower court ruled the department lacked the authority to impose several immigration-related conditions on a federal grant program, known as the Edward Byrne Memorial Justice Assistance Grant Program (or the Byrne JAG).
The Byrne JAG grant program, administered by the Bureau of Justice Assistance (BJA), was created to provide states and local government funding to support a number of initiatives including law enforcement, prosecution, and court, prevention and education, and other related areas.
In the fiscal year of 2018, there was $269 million available under the program…
MORE
.
—————————————————————————————
.
Ohio DemoNazi Tried To Trade Votes For Cash, Could Get 50 Years In Prison, Authorities Say – WSFX
.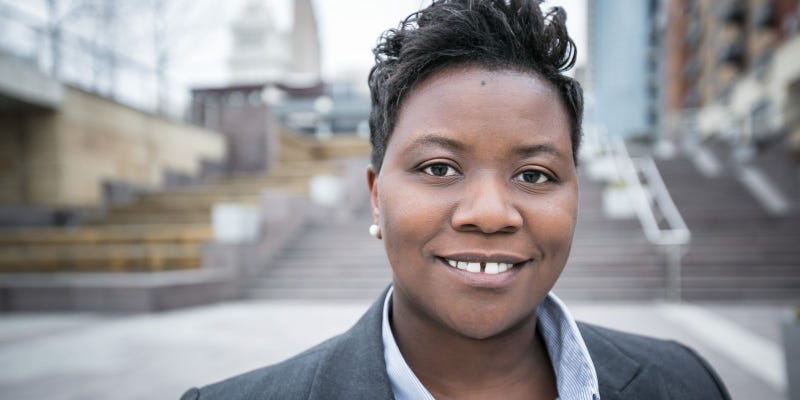 .
A Cincinnati city councilwoman could face up to 50 years in prison after being arrested Tuesday on federal corruption charges, authorities say, according to reports.
Shortly after being taken into custody, Tamaya Dennard appeared in court in handcuffs and leg irons to face charges of honest services fraud, bribery and attempted extortion, FOX 19 of Cincinnati reported.
In one instance, a source linked to a downtown development project, who was cooperating with the FBI, handed Dennard a cashier's check for $10,000.
"Oh, that's perfect," Dennard, 40, is heard saying on a recording, according to the Cincinnati Enquirer. "Thank you… I'm going right to the bank on this."…
MORE
.
—————————————————————————————
.
California Teachers Union Wants Kids To Pursue Gender Transition Without Parental Consent – Daily Signal
Even in California, you have to be 18 to get a tattoo, 16 to drive a car, 21 to buy a gun, alcohol, or pot. But if you want to change your gender? Well, then, you just have to be 12. And your public school will be more than happy to help.
Need an abortion? Tell your teacher. Want to refill your birth control? Go to the school clinic. Thinking about starting hormone treatments? Your parents will never find out. At least, not under the policy the California Teachers Association is pushing.
That's the amazing revelation from last month's union meeting. On Jan. 26, the California Teachers Association decided to go big on the LGBT agenda – adding "transgender and binary youth" to the students who can leave class for medical reasons without their parents' permission.
Concerned teachers leaked the new language to The Epoch Times, worried that no one in the state knew: "CTA believes comprehensive school-based health care clinics are needed to bring caring and responsive services to young people…
MORE
.
—————————————————————————————
.
Leaked Documents Reveal Coronavirus Infections Up To 52 Times Higher Than Reported Figures In China's Shandong Province – Epoch Times
.

.
The novel coronavirus outbreak in eastern China's Shandong province is much worse than officially reported, according to a series of internal government documents obtained by The Epoch Times.
Between Feb. 9 to 23, Shandong authorities underreported the number of infections every day, according to internal data compiled by the Shandong Centers for Disease Prevention and Control (CDC).
The latter kept a tally of the number of patients who tested positive for the virus during nucleic acid testing—using a diagnostic kit to test body samples and detect whether they contain the virus's genetic sequence…
MORE
.
—————————————————————————————
.
Black Racist Punches White Person At Bus Stop Because She Hates 'White People' – Big League Politics
A black woman punched a stranger outside of an Oregon bus last month because she hates "white people," according to court documents.
The court documents indicate Nimo Jire Kalinle, a black 42-year-old woman, started punching Janae Jordan in the face repeatedly after leaving a bus at a stop in North Portland. Jordan was reportedly waiting with her young daughter and husband when she was targeted with the vicious, racially-motivated attack.
"It's because you're white and I hate white people," Kalinle allegedly said to Jordan when the victim asked why she was being attacked without provocation, according to a probable cause affidavit.
The victim's husband was forced to intervene and protect his wife from being targeted with this vicious act of racial hate until law enforcement officials arrived. Jordan claims she had never met Kalinle before the alleged attack took place so there can be no motive other than anti-white hatred…
MORE
.
—————————————————————————————
.
Justice Department: 45% Of Blacks At Harvard Admitted Through Illegal Race Preferences – PJ Media
.

.
Almost half of all blacks and Hispanics who attend Harvard were admitted because of illegal racial preferences in admissions according to a brief just filed by the Department of Justice.
The Department of Justice filed the brief in a federal lawsuit filed by Students For Fair Admissions. It says Harvard's race-based admissions process violates federal law. This filing marks an extreme departure from the Obama Civil Rights Division that spent significant time and resources seeking to expand the use of race in decision making.
The brief says Harvard "considers applicants' race at virtually every step, from rating applicants to winnowing the field of applicants when attempting to avoid an oversubscribed class."…
MORE
.
—————————————————————————————
.
Bloomberg Advisor On Bernie Sanders: He Said 'Toddlers Should Run Around Naked And Touch Each Others' Genitals' – Daily Caller
Senior advisor for former New York City Mayor Mike Bloomberg's presidential campaign criticized Vermont Sen. Bernie Sanders on Tuesday over past comments regarding children's genitalia.
Tim O'Brien spoke on CNN's "New Day" about Sanders, who is currently leading the pack in the presidential race. CNN anchor Alisyn Camerota asked O'Brien how Bloomberg's campaign can avoid being the target among other Democratic candidates, noting that the former mayor plans to challenge Sanders at Tuesday's debate.
O'Brien then began to describe what he sees as the "loony side of Bernie," pointing out an essay written by the Vermont senator in the 1970s about children going around naked and being "liable to see each others sexual organs."
"We have a candidate who has risen in the polls because of this track record," O'Brien said about Sanders…
MORE
.
—————————————————————————————
.
Dozens Injured As Deranged Driver Plows His Car Into German Parade – Washington Examiner
.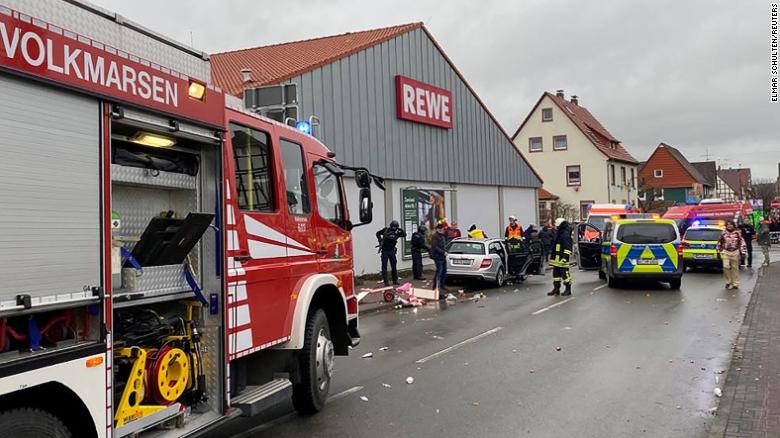 .
A German man was arrested after police say he deliberately drove his car into a crowd of paradegoers in Germany.
The 29-year-old man, who has not been publicly identified, allegedly slammed his silver Mercedes-Benz sedan into a packed area of people at a Carnival parade in Volkmarsen at about 2:30 p.m. local time on Sunday. At least 30 people were wounded, including children.
The suspect, who was also injured, is being investigated for attempted homicide, according to the Associated Press. Alexander Badle, a spokesman for Frankfurt prosecutors, said a motive for the attack is not yet clear.
"The investigation, especially into the circumstances of the crime, continues," he said…
MORE
.
—————————————————————————————
.
Harvey Weinstein Convicted On Two Of Five Charges – The Hill
Harvey Weinstein – once one of the country's most powerful Hollywood producers – has been found guilty on two of five counts in his New York sexual assault trial, but acquitted on the most serious charges against him.
Weinstein was found guilty of a criminal sexual act and third-degree rape.
Weinstein faces up to four years in prison on the rape charge, and between five and 25 years for the criminal sexual act charge. He was acquitted on more serious charges of predatory sexual assault and rape in the first degree, which could have resulted in a life sentence.
The 67-year-old former movie mogul has denied any wrongdoing, saying all of his sexual encounters were consensual. He is scheduled to be sentenced on March 11.
Jurors had deliberated for more than 26 hours. Last week, before ultimately reaching a verdict on Monday, jurors had indicated to the trial's judge that they were hung on the most serious charges against Weinstein…