.
Andrew Yang Finally Drops Out Of Presidential Race – CNBC
.

.
Presidential candidate Andrew Yang dropped out of the 2020 Democratic race after finishing well behind top-tier candidates in the Iowa caucus and New Hampshire primary.
Yang told several reporters his plan to drop out before polls closed in New Hampshire on Tuesday.
Later Tuesday, he addressed a crowd of his supporters. "Being your candidate has been the privilege of my life," Yang said. "Together we will continue to do the work and move this country forward, because the Yang Gang isn't going anywhere."
Earlier Tuesday, Yang seemed to hint at his immediate future with a tweet in which he thanked "everyone who got us here."…
MORE
.
—————————————————————————————
.
New Hampshire Democrat Primary: Crazy Old Communist Wins Razor-Thin Victory Over Queer Mayor, As Gropey Joe And Fake Indian Fade into Obscurity – New York Post
Sen. Bernie Sanders has narrowly edged out Pete Buttigieg in a nail-biting New Hampshire primary – winning in a razor-thin victory in the Granite State after the chaotic Iowa caucuses, according to ABC, NBC and CBS network projections.
The self-described "Democratic Socialist" and party outsider from Vermont won 26 percent of the vote but failed to turn out a revolution in his New England neighborhood and shake Buttigieg after they virtually tied in Iowa.
"The reason that we won this tonight in New Hampshire and we won in Iowa is our volunteers," said a jubilant Sanders."
"We have an unprecedented grassroots movement from coast to coast. We are putting together a multi-gender, multiracial political movement. This is the movement from coast to coast that we finally have an economy and a government that works for all of us."
And in a none-too-veiled swipe at Mike Bloomberg, he told the crowd, "At this point in the campaign we are taking on billionaires and campaigns funded by billionaires."…
MORE
.
—————————————————————————————
.
Soros Starts $1 Billion Anti-American University – Matthew Vadum
.

.
Radical anti-American financier George Soros recently unveiled a scheme to sink $1 billion into a new global university to fight nationalism and climate change, twin phantoms he emotes are "threatening the survival of our civilization."
Why is this a bad thing?
Because global warming is a hoax and nationalism – at least in a good nation like the United States – is a good thing, and because Soros is a living, breathing malignancy who has devoted the past several decades of his life to advancing evil in the world.
If America is indeed "one nation under God," as the Pledge of Allegiance states, then believing in and supporting this country is American nationalism…
MORE
.
—————————————————————————————
.
Hate Crime Hoaxter Smollett Indicted By Special Prosecutor In Chicago – National Review
Jussie Smollett was indicted Tuesday in Chicago by special prosecutor Dan Webb on charges relating to accusations that the actor paid two acquaintances to stage an anti-gay and racist attack on him in January of last year.
"A Cook County grand jury returned a six-count indictment charging Jussie Smollett with making four separate false reports to Chicago Police Department officers related to his false claims that he was the victim of a hate crime," Webb's office said.
The former "Empire" actor is scheduled to appear in court February 24, according to a local Fox affiliate.
Smollett, who is a gay African-American, told police last year that two men attacked him as he was walking home around 2a.m. on January 29, 2019, punching him and putting a noose around his neck while shouting, "this is MAGA country," along with racist and anti-gay slurs.
Chicago police chief Eddie Johnson later announced that Smollett had hired two acquaintances of his, brothers from Nigeria, to stage the attack…
MORE
.
—————————————————————————————
.
Electile Dysfunction: Gropey Joe Pulls Out Early From New Hampshire – Breitbart
.

.
Former Vice President Joe Biden announced Tuesday morning, in the midst of voting in the New Hampshire primary, that he is leaving the state, skipping his "victory" party. Instead, Biden said, he would go on to campaign in South Carolina, where he hopes to win the state.
Biden once led the polls in New Hampshire, but lost his lead several months ago. He now trails Sen. Bernie Sanders (I-VT); former South Bend, Indiana, Mayor Pete Buttigieg; and Sen. Amy Klobuchar (D-MN) in the latest polls.
He is battling Sen. Elizabeth Warren (D-MA) for fourth place, and could even finish sixth if one of the second-tier campaigns takes advantage of his weakness to turn out their voters. he former vice president signaled to supporters Friday that he did not expect to win…
MORE
.
—————————————————————————————
.
Three Prosecutors Quit Roger Stone Case After DOJ Sentencing Reversal – The Hill
Three of the four Department of Justice (DOJ) prosecutors who recommended Roger Stone be sentenced to seven to nine years in prison left the case Tuesday after top officials sought to reduce their sentencing request.
In a one-sentence filing to the U.S. District Court, prosecutor Timothy J. Shea withdrew from the case. He followed two others, lawyer Jonathan Kravis and prosecutor Aaron Zelinsky. Kravis left the DOJ entirely, announcing his resignation as an assistant U.S. attorney.
The three were involved in providing the initial sentencing guidance for Stone. But in a rebuke to the career prosecutors, the DOJ on Tuesday told the judge in the case to apply "far less" to Stone's sentence.
"The government respectfully submits that a sentence of incarceration far less than 87 to 108 months' imprisonment would be reasonable under the circumstances," the DOJ wrote in a memo late Tuesday afternoon…
MORE
.
—————————————————————————————
.
Federal Judge Approves $26 Billion Merger Of T-Mobile And Sprint – Fox Business
.

.
A federal judge on Tuesday approved a merger between No.3 and No.4 wireless carriers T-Mobile US Inc and Sprint Corp, rejecting a claim by a group of states that said the deal would violate antitrust laws and raise prices.
During a two-week trial in December, T-Mobile and Sprint argued the merger will better equip the new company to compete with top players Verizon Communications Inc and AT&T Inc, creating a more efficient company with low prices and faster internet speeds.
The states, led by California and New York, had said the deal would reduce competition, leading to higher prices. The decision by U.S. District Court Judge Victor Marrero clears the path for the deal…
MORE
.
—————————————————————————————
.
Medical Journal Says Child Protective Services Should Take Kids From Parents If They Oppose Transgender 'Treatment' – PJ Media
At the tail end of last year, the Journal of Medical Ethics published a paper advocating for government intrusion into the family if parents disagree with their kids about dangerous experimental transgender drugs.
Among other things, the paper suggested that Child Protective Services should remove children from their parents if the children identify with the gender opposite their biological sex and the parents do not wish for them to take dangerous experimental "treatments."
According to the abstract, the paper focuses on "how to proceed if a minor and their parents have disagreements concerning their gender-affirming medical care."
After studying "ethical, paediatric, adolescent and transgender health research," the authors "discuss three potential avenues for providing gender-affirming care over parental disagreement: legal carve-outs to parental consent, the mature minor doctrine and state intervention for neglect."…
MORE
.
—————————————————————————————
.
Leftist Douchebag Update: Controversy Erupts Over Viral Clip Of Tiny Mike Bloomberg Extolling Virtues Of 'Throwing Minority Kids Against Wall' – Zero Hedge
.

.
A recently unearthed clip from 2015 featuring Mike Bloomberg defending "stop and frisk" has gone viral, after podcaster Benjamin Dixon unearthed audio of the former three-term NYC mayor telling the Aspen Institute that the program targeted minority "kids" who must be thrown "up against the wall" in order to disarm them.
The Aspen Institute says that Bloomberg representatives begged them not to distribute footage of his appearance at the time.
"Ninety-five percent of murders- murderers and murder victims fit one M.O. You can just take a description, Xerox it, and pass it out to all the cops," said Bloomberg. "They are male, minorities, 16-25…
MORE
.
—————————————————————————————
.
FBI Finds New Clinton Emails, Includes Classified Information And Discloses That Hillary Used Text Messages For Government Business – Judicial Watch
Judicial Watch today released 37 pages of new Clinton emails recently found by the FBI that show former Secretary of State Hillary Clinton used her unsecure, non-government email to transmit classified information.
The new emails also show Clinton used text messages for government business. The documents, produced to Judicial Watch after a review by the State Department, include 13 new Clinton emails.
The State Department did not provide information about where the emails were found; why they were not previously produced; or if additional records are anticipated. Last month, a Justice Department attorney could not tell a federal court judge how and where the FBI discovered the new cache of Clinton emails.
The State Department previously claimed it had produced all releasable Clinton emails, including emails recovered by the FBI that Hillary Clinton tried to destroy or withhold…
MORE
.
—————————————————————————————
.
AG Barr Vows Lawsuits And 'Significant Escalation' Against Sanctuary Jurisdictions – Daily Caller
.

.
Attorney General William Barr vowed Monday to escalate the fight against sanctuary jurisdictions and announced a round of lawsuits that target states and localities that refuse to cooperate with federal immigration authorities.
The top attorney for the Trump administration announced that the Department of Justice (DOJ) would be slapping several states and localities with lawsuits over their sanctuary policies while delivering remarks at the National Sheriffs' Association in Washington, D.C., on Monday.
DOJ later on announced complaints with California; New Jersey; and King County, Washington, over various policies that hinder the work of federal immigration authorities…
MORE
.
—————————————————————————————
.
U.S. Coast Guard To Unload Nearly 20,000 Pounds Of Seized Cocaine Worth $338 Million – Epoch Times
The U.S. Coast Guard said on Feb. 10 that it would unload nearly 20,000 pounds of cocaine seized in recent months from what it described as "known drug-transit zones of the Eastern Pacific Ocean." The haul is worth approximately $338 million.
The total haul – the result of eight interceptions made between mid-November and mid-January – is being offloaded at Naval Base San Diego by the crew of the Coast Guard cutter Munro. The cocaine was seized as a result of joint efforts between four separate Coast Guard cutter crews.
The Coast Guard is cooperating with numerous other U.S. agencies from the departments of Defense, Justice, and Homeland Security to fight transnational organized crime, including drug cartels, according to a media advisory. Surveillance video showing interceptions in real-time has been uploaded by the Coast Guard.
"The fight against drug cartels in the Eastern Pacific Ocean requires unity of effort in all phases from detection, monitoring and interdictions, to criminal prosecutions…
MORE
.
—————————————————————————————
.
Chinese Military Officers Charged With Stealing 145 Million Americans' Data In Equifax Hack – Epoch Times
.

.
U.S. authorities have indicted four members of the Chinese military on charges of hacking the credit-reporting agency Equifax, stealing the sensitive personal information of roughly 145 million Americans and Equifax's trade secrets, the Department of Justice (DOJ) said on Jan. 10.
The breach into Equifax in mid-2017 was one of the largest hacks on record, and exposed Americans' sensitive financial records, social security numbers, and driver's license data.
A federal grand jury in Atlanta returned a 9-count-indictment last week which accused four members of the People's Liberation Army (PLA) of engaging in a hacking operation that involved exploiting a vulnerability in Equifax's online dispute portal…
MORE
.
—————————————————————————————
.
MAGA Update: Trump White House Has Identified And Will Cut Ties With 'Anonymous' Resistance Official – PJ Media
The White House has identified and will be parting ways with the "anonymous" senior Trump administration official behind the critical editorial published in the New York Times editorial in September 2018, and a recently published book, A Warning, according to former U.S. attorney Joe diGenova, who made the claim Monday morning on WMAL's "Mornings on the Mall."
"I am part of the resistance inside the Trump Administration," claimed the official in their anonymous NYT op-ed.
President Trump is facing a test to his presidency unlike any faced by a modern American leader.

It's not just that the special counsel looms large. Or that the country is bitterly divided over Mr. Trump's leadership. Or even that his party might well lose the House to an opposition hellbent on his downfall…
MORE
.
—————————————————————————————
.
Trump's Budget Reduces Spending By $4.4 Trillion, Makes 2017 Tax Cuts Permanent – Washington Times
.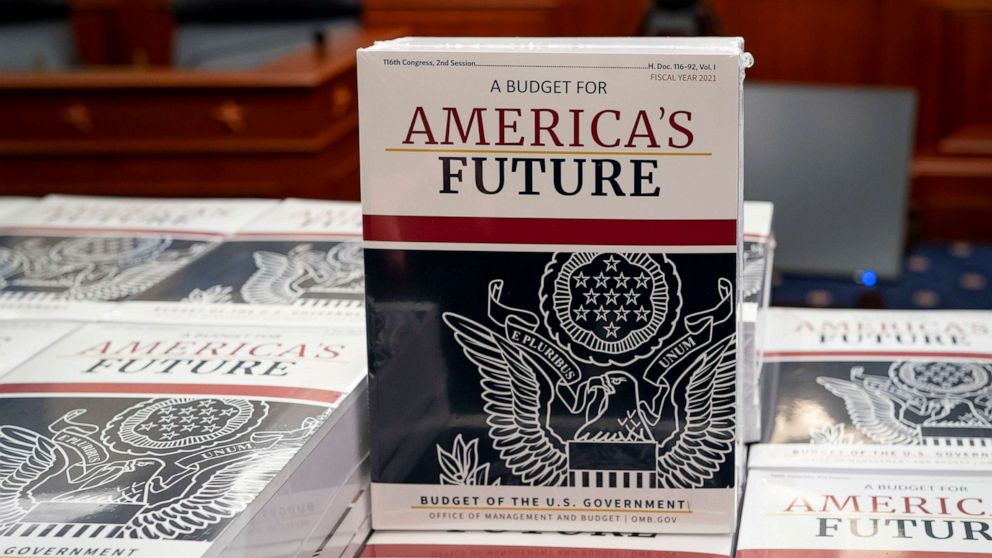 .
President Trump is proposing to balance the federal budget within 15 years, "shrink" the federal government and extend food stamp work requirements to Medicaid and housing programs in a $4.8 trillion spending plan being released Monday.
The plan would reduce spending by $4.4 trillion equally from discretionary and mandatory programs such as Medicare over the next decade. The plan also includes $2 billion for the border wall, with officials saying the administration is approaching 80% of the money needed to finish the wall.
The president's budget for fiscal 2021 would cut foreign aid by 21% and reduce the Environmental Protection Agency's funding by 26%…
MORE
.
—————————————————————————————
.
MAGA Update: Trump Administration Has Removed 70 Obama Holdovers At NSC – Breitbart
The Trump administration has removed 70 Obama holdovers at the National Security Council (NSC), Washington Examiner columnist Paul Bedard reported on Monday.
President Trump and National Security Adviser Robert O'Brien have removed 70 Obama holdovers from the NSC, which previously boasted a staff of roughly 200 people, according to the Washington Examiner.
The news follows Saturday's CNN report, which indicated "major cuts" to NSC staff in the coming days, citing "two sources familiar with the matter."
It comes days after the contentious impeachment battle on Capitol Hill – a battle ignited by a complaint from a so-called "whistleblower." The "whistleblower's" complaint, regarding Trump's phone call with Ukrainian President Volodymyr Zelensky, sparked the House Democrats' partisan impeachment inquiry, which ultimately ended in a full acquittal.
The administration removed Lt. Col. Alexander Vindman, a witness in the Democrats' impeachment inquiry, from his post at the NSC last week…
MORE
.
—————————————————————————————
.
Gropey Joe Calls New Hamshire Woman "A Lying, Dog-Faced Pony Soldier" – The Federalist
.

.
In the days leading up to the New Hampshire primary, 2020 candidate Joe Biden hosted a town hall in Hampton where he insulted a supporter for asking him a tough question. A New Hampshire woman in the audience asked Biden how he planned to turn his campaign around after a poor performance in the Iowa Caucuses.
"You're arguably the candidate with the greatest advantage in this race. You've been the vice president, you weren't burdened down by the impeachment trials, so how do you explain the performance in Iowa? And why should the voters believe that you can win the national election?" the woman asked.
Biden asked the woman if she's ever been to a caucus before. When she replied yes, Biden insulted her and called her a liar…
MORE
.
—————————————————————————————
.
NYPD 'Declaring War' On 'Anti-Cop' Mayor De Blasio: Sergeants' Union – Zero Hedge
The Sergeant's Benevolent Association (SBA), which represents thousands of New York City police sergeants, said on Sunday that they will go to 'war' with 'anti-cop' Mayor Bill de Blasio (D) after several police officers were targeted in brazen attacks over the weekend, with one ending up in the hospital.
Suspect Robert Williams was arrested after allegedly attacking two officers within 12 hours – starting when he opened fire on a marked NYPD van on the evening of Feb 8, hitting officer Paul Stroffolino, 31, who was shot in the neck and chin.
Almost 12 hours later, Williams walked into the 41st precinct station house just before 8 a.m. on Sunday morning and opened fire in the lobby in the presence of several police officers. He has been charged with attempted murder and criminal possession of a weapon.
Stroffolino was released Sunday morning to applause from his fellow officers following a full recovery…
MORE
.
—————————————————————————————
.
Antifa Terrorists Run Wild In Portland, Oregon; Desecrate War Memorial, Throw Bottles At Police – Big League Politics
.

.
Antifa ran wild on the streets of Portland Saturday, taking advantage of a cancelled and dubious supposed Ku Klux Klan rally to wrestle control of the city's downtown from the Portland police.
Video from the site revealed police fleeing under a hail of thrown objects such as bottles from the Antifa mob.
The City of Portland has generally proved powerless in combatting Antifa's violence and mob action. Left-wing city administrators and impotent police leadership have allowed the criminal group to take up what is essentially free reign over the city, terrorizing patriotic and conservative protestors who seek to demonstrate in support of their views in Portland…
MORE
.
—————————————————————————————
.
Rudy Giuliani Claims He's Found 'Smoking Gun' On Gropey Joe's Degenerate, Coke-Head Son – Daily Wire
Former New York City Mayor Rudy Giuliani says there are three witnesses who are ready to "name names" in an investigation into Hunter Biden and corruption in Ukraine, where the former vice president's son once held a lucrative job on the board of national energy company, Burisma.
In an interview with Jesse Watters on Fox News' "Watters' World," President Trump's personal lawyer said he's found "the smoking gun."
Giuliani said he wants to make sure Trump – who was impeached by the Democrat-controlled House and charged with abuse of power and obstruction of justice – is "totally vindicated." Trump was acquitted on those charges by the Senate last week
"I want to prove what happened," Giuliani said, "because I believe if we prove what happened, he will be totally vindicated."
Watters asked Giuliani "if he had any documentation regarding Hunter Biden's business dealings in Ukraine"…
MORE
.
—————————————————————————————
.
Psychopathic Leftist Arrested After Driving Van Through GOP Registration Tent In Florida – New York Post
.

.
A man allegedly plowed his car into a Republican Party voter registration drive at a shopping center in Florida and flipped off Trump supporters, according to reports.
Gregory Timm, 27, was arrested on charges of aggravated assault, criminal mischief and driving with a suspended license, the Jacksonville Sheriff's Office announced in a Tweet early Sunday.
Timm, behind the wheel of a brown Chevrolet van, allegedly plowed into the tent set up in the Kernan Village Shopping Center in Jacksonville shortly before 4 p.m. Saturday, sending people scrambling for safety, the sheriff's office said.
No injuries were reported…
MORE
.
—————————————————————————————
.
Winning: Appeals Court Throws Out Emoluments Case Brought Against President Trump By DemoNazis – Daily Wire
On Friday, President Trump scored another victory, as a three-judge panel ruled against congressional Democrats, dismissing their emoluments lawsuit, the first case where they sued Trump, that alleged Trump violated the emoluments clause of the Constitution, arguing he had done so because his ownership of certain businesses meant that he was receiving payments from foreign officials without approval from Congress.
The Emoluments Clause of the Constitution states, "no person holding any office… shall, without the consent of Congress" accept gifts or other benefits from foreign states.
Democrats had issued over 35 subpoenas demanding a response from the Trump administration by July 29 after Emmet Sullivan of the U.S. District Court in Washington ruled in January that they could continue with the legal discovery process, but then the Justice Department asked an appeals court to block the lawsuit, which was first filed on June 14, 2017, writing that Trump was "likely to suffer irreparable injury" because of "intrusive discovery into his personal finances based on the public office he holds."…
MORE
.
—————————————————————————————
.
Fake Impeachment Witness Alexander Vindman Fired, Escorted Out Of White House – Fox News
.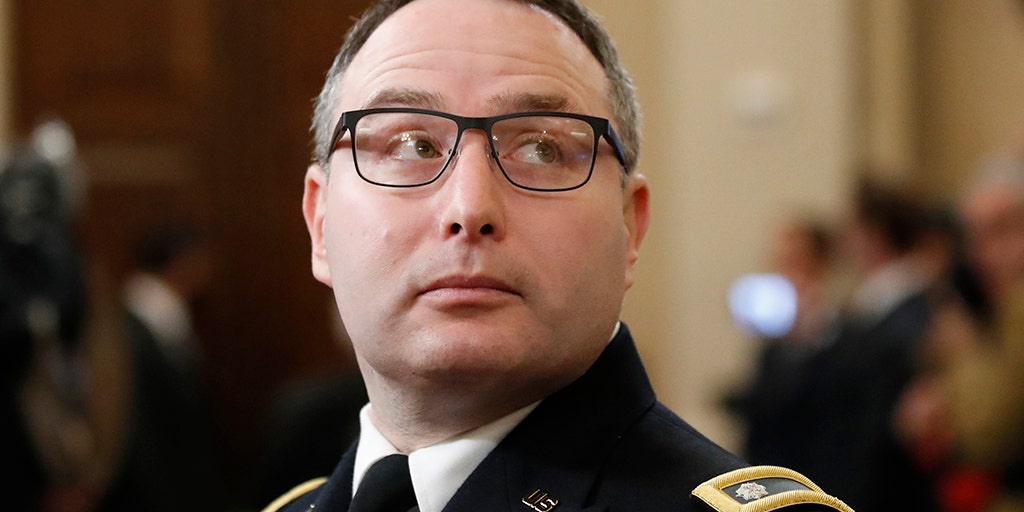 .
Lt. Col. Alexander Vindman, who made waves as a witness during the Trump impeachment proceedings, was fired Friday by the National Security Council and escorted off of the White House grounds, Fox News has confirmed.
Vindman was on detail to the National Security Council from the Department of Defense, and it is expected he will return there. It comes just two days after President Trump was acquitted in the Senate on the impeachment charges brought by the House last year over his dealings with Ukraine.
In a lengthy statement, Vindman's attorney, David Pressman, confirmed that Vindman had been escorted out of the White House on Friday…
MORE
.
—————————————————————————————
.
MAGA Update: Trump campaign And RNC Raise More Than $100 Million During Impeachment – Washington Examiner
The Republican National Committee and President Trump's reelection campaign raised more than $100 million over the course of the impeachment investigation and the trial.
The two entities, combined with a joint fundraising committee, revealed that they raised $117 million through online fundraising, ranging from late September, when House Speaker Nancy Pelosi announced the impeachment proceedings, to Wednesday, when the Senate acquitted him, according to McClatchyDC. They raised that money from about a million new donors.
The money raised came from small-dollar donors through its "Stop the Madness" campaign. The ads for the campaign cost more than $11 million and were featured on Google, Facebook, Hulu, YouTube, Instagram, and the Drudge Report while also appearing on television.
The significant revenue comes as the Trump campaign collectively raised $46 million in the fourth quarter, while the RNC raised $72 million. Individually, no Democratic presidential candidate came close to rivaling the president's fundraising numbers…