.
Chaos In Iowa: Thousands Of Furious Supporters Claim Iowa Caucus "Rigged" Against Crazy Bernie – Zero Hedge
Tuesday morning has arrived… and still no results.
Did the Iowa Democratic Party hire Morgan Stanley to build the vote-counting app for its first-in-the-nation caucus? Because last night's catastrophe made the Facebook IPO look like an organized, orderly market debut.
After the party badly botched the rollout of the results of last night's Iowa Caucus following "quality control issues" involving the transmission of data from caucus sites to the main reporting headquarters, millions are accusing the Democratic Party of once again trying to rig the nominating contest to favor establishment candidates while undermining the insurgent campaign of 'Democratic Socialist' Bernie Sanders.
This technical glitch has led to one of the most electoral catastrophes in recent memory: Roughly 8 hours after results were expected, there's still nothing, and the entire process has been plunged into chaos…
MORE
.
—————————————————————————————
.
Gropey Joe Defends Degenerate, Coke-Head Son As 'A Very Bright Guy' – CNS
.

.
In an interview with NBC's Savannah Guthrie that aired on Monday morning, former Vice President Joe Biden brushed off the suggestion that his son Hunter got a lucrative job with a Ukraine natural gas company only because the company wanted access to the elder Biden.
Guthrie noted that the Trump impeachment process "has ensured that everyone knows about Hunter's dealings with Ukraine."
"That's a good thing," Biden said. "No one's found anything wrong with his dealings with Ukraine except they say it's a bad image."
"Do you agree that it's a bad image?" Guthrie asked Biden.
"Yeah, and my son said that," Biden responded…
MORE
.
—————————————————————————————
.
Judicial Tyranny Update: 54 Nationwide Injunctions Issued Against Administration Since Trump Took Office – Epoch Times
Federal judges across the country have issued 54 nationwide injunctions against the Trump administration since President Donald Trump took office in 2017, according to the Justice Department (DOJ).
"Fifty-four nationwide injunctions have been issued against the Trump Administration since January 20, 2017," the DOJ told The Epoch Times, citing department estimates. This is more than double the number of nationwide injunctions the previous administration had faced during its entire eight years.
The proliferating practice of federal judges ruling beyond the scope of a particular case, in some orders known as nationwide injunctions, has been a longstanding cause for concern for the administration and several top members of the judiciary.
Comparatively, an average of 1.5 such injunctions was issued per year against the administrations of Presidents Ronald Reagan, Bill Clinton, and George W. Bush…
MORE
.
—————————————————————————————
.
Rush Limbaugh Announces He Has 'Advanced Lung Cancer' – Fox News
.

.
Talk radio king Rush Limbaugh stunned his 20-million member audience Monday with the announcement he's been diagnosed with "advanced lung cancer." The 69-year-old conservative talk pioneer closed his broadcast with the grim news, saying he will be leaving his golden EIB microphone for treatment, but hopes to return later this week.
"This day has been one of the most difficult days in recent memory, for me, because I've known this moment was coming," Limbaugh said. "I'm sure that you all know by now that I really don't like talking about myself and I don't like making things about me… one thing that I know, that has happened over the 31-plus years of this program is that there has been an incredible bond that had developed between all of you and me."
The conservative radio icon then told his audience that his job has provided him with the "greatness satisfaction and happiness" of his life…
MORE
.
—————————————————————————————
.
West Michigan County Supports Flooding Its Citizens With Foreign Refugees Despite Protest – Big League Politics
Mlive reported that Ottawa County will continue to resettle refugees. After three hours of people raising concern about the merits of refugee resettlement, the Ottawa County Board of Commissioners voted unanimously to support further refugee resettlement programs in the county on Tuesday, January 28, 2020.
This resolution came in response to an executive order that President Donald Trump issued last year that makes local and state governments give official consent before allowing refugee resettlement within their communities.
Bethany Christian Services, the only resettlement agency in the county, resettled 76 people in total within Ottawa County between 2015 and 2019, according to a report from Ottawa County Administrator Al Vanderberg.
More than 150 people were present at the meeting, and the conference space was standing room only. The discussions were civil, despite differing viewpoints presented…
MORE
.
—————————————————————————————
.
President Trump's Lawyers, House DemoNazis Make Final Arguments In Fake Impeachment Trial – Epoch Times
.

.
House Democrats made their final argument President Donald Trump's impeachment trial in the Senate on Monday, calling on senators to remove the president from office—while Trump's lawyers said he should be acquitted.
The impeachment trial is slated to culminate with a likely acquittal vote being cast in favor of the president. The Senate announced the final vote will be held Wednesday at 4 p.m. ET.
On Monday, Democrats summarized and repeated their arguments alleging that Trump abused his power and obstructed Congress over a phone call he made with Ukrainian President Volodymyr Zelensky. They also said Monday that their arguments should compel the subpoena of documents and witnesses, including former national security adviser John Bolton…
MORE
.
—————————————————————————————
.
Second Chinese City Bars Residents From Leaving Their Homes, As Apple Closes All Offices And Stores In China – Zero hedge
Since our last update Friday evening, the situation on the ground in China has reportedly gone from bad to worse.
The true extent of Beijing's 'quarantine' has been exposed – and not just the ridiculously oppressive tactics exercised on sick people simply out trying to buy food so they don't starve, but the even more bizarre notion that the WHO has decided to try and validate Beijing's response when all evidence suggests that public relations is and always will be Beijing's No. 1 concern.
By most recent count, total cases have eclipsed 12,000, while confirmed deaths inside China have hit 259. More than 100,000 people are still under observation, as we reported last night. The 46 new deaths announced last night (Saturday morning in China) was the largest daily death toll (that was the total from Friday) since the start of the crisis.
To that end, a report reportedly signed by hundreds of doctors blaming the Communist Party's leadership for waiting a month to inform the Chinese public and the international community that the virus could spread from human-to-human contact…
MORE
.
—————————————————————————————
.
UK Finally Leave EU, As Brits Celebrate In Jubilant Scenes Across Nation Upon The Stroke Of 11pm – Daily Mail
.

.
Britain has ushered in a new chapter outside the European Union as Brexit was at last delivered, drawing a line under 47 years of membership. On the stroke of 11pm last night, the UK officially divorced from the bloc after three years of bitter political struggle that split families and paralysed Westminster.
Jubilant Brexiteers heralded the moment with celebrations across the country, including a flagship bash in London's Parliament Square headlined by Nigel Farage.
Britain's last moments inside the EU were ticked off in a light show projected on to the famous black door of Downing Street, where Boris Johnson held a muted party for his staff after releasing a pre-recorded address to the nation…
MORE
.
—————————————————————————————
.
U.S. Senate Votes Down New Witnesses In Fake Impeachment Trial – New York Post
The Senate voted largely along party lines, 51 to 49, to not seek more witnesses or documents in President Trump's impeachment trial, setting the stage for a vote to acquit the commander in chief.
Sens. Susan Collins of Maine and Mitt Romney of Utah were the only Republicans joining all Democrats in voting for more witnesses.
"The motion is not agreed to," Chief Justice John Roberts, who is presiding over the trial, said after the historic vote, which took place at about 5:40 p.m.
Majority Leader Mitch McConnell tweeted that the Senate did not need new evidence to reach a decision.
"A majority of the US Senate has determined that the numerous witnesses and 28,000-plus pages of documents already in evidence are sufficient to judge the House Managers' accusations and end this impeachment trial," the Kentucky Republican wrote…
MORE
.
—————————————————————————————
.
Gropey Joe Licks Ice Cream Cone At Empty Dairy Queen In Pella, Iowa, As President Trump Brings Down The House At Massive Des Moines Rally – Gateway Pundit
.

.
2020 Democrat front runner Joe Biden made a stop at a Dairy Queen in Pella, Iowa Thursday evening. The place was nearly empty save for a few employees, Biden staffers and reporters in tow.
Reporters asked Biden questions about Pete Buttigieg and Bernie Sanders. Biden took a shot at Bernie Sanders and said, "He's not a registered Democrat, to the best of my knowledge."
Biden ordered some ice cream and spoke to the owner of the Dairy Queen for a few minutes.
'The Republicans are really, really concerned' Biden said to a handful of people Thursday.
Meanwhile, President Trump is in Des Moines talking to THOUSANDS of Iowans at the Knapp Center. Supporters lined up over 24 hours early to see President Donald Trump in Iowa on Thursday night…
MORE
.
—————————————————————————————
.
Not The Onion: Fauxcahontas Wants 9-Year-Old "Transgender" Boy To Vet Her Education Secretary – Big League Politics
The presidential campaign of Sen. Elizabeth Warren (D-MA) has fizzled out in recent weeks, and with the Iowa primary just days away, Pocahontas is growing increasingly desperate.
Her pandering sunk to new lows on Thursday when she told a crowd in Cedar Rapids, Iowa that she would have a 9-year-old transgender boy vet her Secretary of Education candidate if she wins the presidency in November.
"I have two qualifications that I talk about over and over for my Secretary of Education," she said.
"The first: It has to be someone who's taught in a public school, hello? And part 2, because it came from a young trans person who asked about a welcoming community and I said it starts with a Secretary of Education who has a lot to do with where we spend our money, with what gets advanced in our public schools, with what the standards are, and I said, 'I'm going to have a Secretary of Education that this young trans person interviews on my behalf.' "…
MORE
.
—————————————————————————————
.
Some Dude You've Never Heard Of Drops Out Of 2020 Presidential Race – Washington Examiner
.

.
John Delaney has ended his bid for the Democratic presidential nomination in 2020, more than two-and-a-half years after he became the first to announce his candidacy. The former Maryland congressman and entrepreneur, 56, was a self-made multimillionaire before he entered politics.
Despite a large staff presence in the early primary states of Iowa and New Hampshire, and sinking tens of millions of dollars from his personal fortune into his campaign, he never rose above the lowest tier of 2020 Democrats.
"I encourage the party to sharpen its focus on the growing opportunity inequality that exists in both rural America and struggling urban communities," Delaney said in a statement Friday…
MORE
.
—————————————————————————————
.
Virginia DemoNazis Pass Bills To Enact Red Flag Laws And Allow Non-Doctors To Perform Abortions – Big League Politics
Virginia Democrats in the state legislature passed a bill on Thursday that will enact unconstitutional red flag laws and followed it up with another piece of legislation that allows non-doctors to perform abortions.
Virginia Lieutenant Governor Justin Fairfax, who has been accused of committing violent sexual assault, cast the tie-breaking vote on the abortion measure after the state senate reached a 20-20 deadlock.
The legislation will allow nurse practitioners and physicians assistants to perform abortions in the state of Virginia. It also will remove women from hearing the following information before receiving an abortion:
1. A full, reasonable and comprehensible medical explanation of the nature, benefits, and risks of and alternatives to the proposed procedures or protocols to be followed in her particular case…
MORE
.
—————————————————————————————
.
Virginia Postal Worker Rented Storage Unit To Hide Mail Because He Felt 'Pressured' To Deliver It – KTLA
.

.
A United States postal worker was caught with a public storage unit full of mail he never delivered. Jason Delacruz pleaded guilty to charges of delay of mail by a postal employee in August 2019. He is set to be sentenced on February 12.
Delacruz, who worked as a mail carrier in Chesapeake, Virginia, said he felt "pressured" and couldn't "make time" to complete his mail route, according to court documents. He told authorities that he rented a public storage unit for $49 per month for "the sole purpose of storing mail he could not deliver."
The employee said he started hiding mail in November or December 2018 and he rented the storage unit in February 2019, according to court records…
MORE
.
—————————————————————————————
.
Israel, Italy Suspend All Flights From China – Epoch Times
Both the Italian and Israeli governments announced Thursday that they are suspending all flights from China amid escalating fears of the coronavirus outbreak in Wuhan.
Health Minister Yaakov Litzman said his country would not allow any flights from China, adding that all travelers coming back from China will be placed in isolation at home for two weeks, reported Haaretz.
Italian Prime Minister Giuseppe Conte made a similar announcement on Thursday evening, saying all flights to and from China will be suspended, Bloomberg News reported.
"We shall not allow any flight in the near future from China to land in this country, not one," Litzman stated during a press conference.
There have not yet been any confirmed cases of the virus – which prompted quarantines and lockdowns in Wuhan and Hubei Province – in Israel, the health ministry said, adding that it was only "a matter of time."…
MORE
.
—————————————————————————————
.
Former Trump Aide Carter Page Files Lawsuit Against DNC Over Fake Dossier: 'This Is Only The First Salvo' – Fox News
.

.
Former Trump campaign adviser Carter Page filed a lawsuit Thursday in federal court against the Democratic National Committee, law firm Perkins Coie and its partners tied to the funding of the unverified dossier that served as the basis for highly controversial surveillance warrants against him.
The suit was filed in U.S. District Court in the Northern District of Illinois' Eastern Division Thursday morning, and was described by his attorneys as the "first of multiple actions in the wake of historic" Foreign Intelligence Surveillance Act (FISA) abuse.
"This is a first step to ensure that the full extent of the FISA abuse that has occurred during the last few years is exposed and remedied," attorney John Pierce said Thursday…
MORE
.
—————————————————————————————
.
Eight Reasons Why Trump Will Be Reelected – David Catron
Next November, when most voters are trying to forget the partisan antics of President Trump's impeachment, they will decide his fate based on the same criteria they always use to determine if a president deserves reelection.
Committed Republicans will vote for Trump, of course, and committed Democrats will vote against him. But party loyalists are about evenly split among only 54 percent of the electorate.
Fully 45 percent of Americans now identify as Independents, and their votes will hinge on more pragmatic concerns. This is good news for the president. A new Gallup survey shows very significant increases in public satisfaction on eight key issues since Trump took office:
Gallup records double-digit increases in public satisfaction with the nation's economy, security from terrorism, military strength and the state of race relations.

Satisfaction is also up by between six and nine points on crime…
MORE
.
—————————————————————————————
.
Feds Charge San Francisco Public Works Director Mohammed Nuru With Fraud – San Francisco Chronicle
.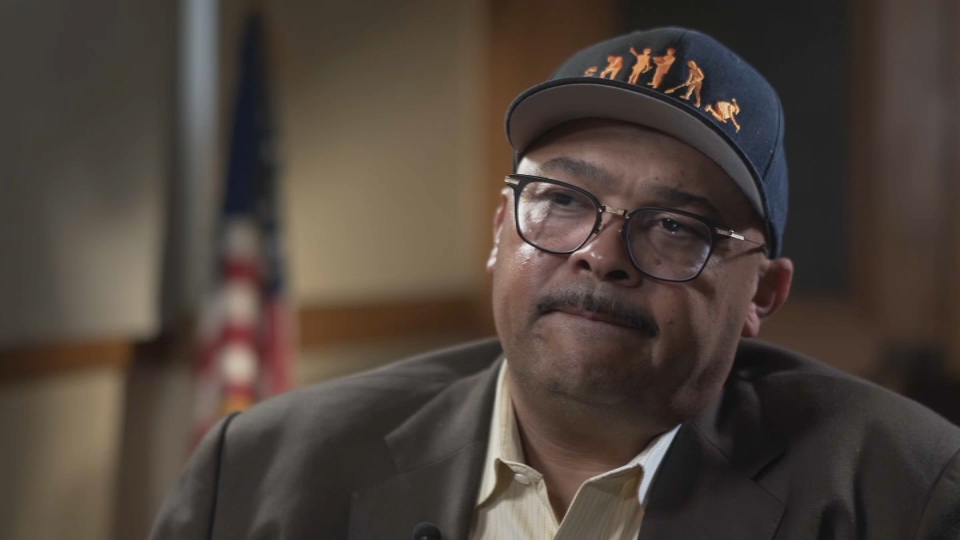 .
Federal authorities charged San Francisco Public Works Director Mohammed Nuru and high-profile restaurateur Nick Bovis with fraud Tuesday following a public corruption probe. The schemes involved an envelope of cash, fraudulent city contracts, improper gifts from a Chinese developer and a $2,000 bottle of wine, according to authorities.
FBI agents on Monday arrested Nuru, 57, and Bovis, 56, at their Bay Area homes before unsealing a federal complaint Tuesday for one charge of wire fraud. Nuru is separately charged with lying to the FBI after initially being arrested on Jan. 21 and being told to keep quiet about the investigation.
"The complaint alleges corruption pouring into San Francisco from around the world," said David Anderson, U.S. attorney for the Northern District of California…
MORE
.
—————————————————————————————
.
Tennessee State Rep Submits Bill To Officially Categorize CNN, WaPo As 'Fake News' – Daily Caller
Republican Tennessee State Rep. Micah Van Huss filed a bill Wednesday in the state's General Assembly that would explicitly label media outlets The Washington Post and CNN as "fake news" and condemn them for "denigrating our citizens."
"A RESOLUTION to recognize CNN and The Washington Post as fake news and condemn them for denigrating our citizens," the bill's summary reads. "I've filed HJR 779 on behalf of a constituency that's tired of fake news and Republicans who don't fight," Van Huss wrote on his Facebook page.
The bill's text cites several instances where The Washington Post and CNN have drawn a "line between Trump opponents and Trump supporters" by asserting without evidence or definition that Trump's supporters are "cultists," such as when a CNN guest "suggested that Trump supporters belong to a cult and that our president is using mind control."
"WHEREAS, it is fascinating to see this latest 'cult-of-Trump' meme coming from the left…
MORE
.
—————————————————————————————
.
Fired Ukrainian Prosecutor Viktor Shokin Files Federal Complaint Against Quid-Pro-Joe Biden – Gateway Pundit
.

.
After leaving office in 2017, Vice President Joe Biden Bragged about strong-arming the government of Ukraine to fire its top prosecutor.
Joe Biden made the remarks during a meeting of foreign policy specialists. Biden said he, "Threatened Ukrainian President Petro Poroshenko in March 2016 that the Obama administration would pull $1 billion in U.S. loan guarantees, sending the former Soviet republic toward insolvency, if it didn't immediately fire Prosecutor General Viktor Shokin." Biden suggested during his talk that Barack Obama was in on the threat.
In April John Solomon revealed what Biden did not tell his audience. Joe Biden had Shokin fired because he was investigating Joe Biden's son Hunter…
MORE
.
—————————————————————————————
.
Convicted Child Molester Let Out Of Prison Because He/She/It Is "Transgender", And No Longer A Threat, Iowa Officials Say – Daily Wire
A convicted sex offender is being let out of prison in Iowa because they identify as a woman and the Iowa Attorney General's Office says that the transgender criminal is no longer a threat because they have different hormones.
The Storm Lake Times reported that Joseph Matthew Smith, a 23-year-old convicted of molesting a fellow MCS student in 2014, also molested up to 15 kids, according to a report prepared by the state.
"A preliminary report prepared by the state's expert, Dr. Jeffrey Davis, says Smith molested as many as 15 victims, ranging from ages 1 to 13, before being sentenced to prison in December 2015," The Storm Lake Times reported.
"The report found the likelihood of re-offending within five years of release exceeded 20% because victims were of both genders, and because Smith was under age 25 and never had a long-term relationship."…