.
Democrat-Run Brooklyn Public School Will Host 'Drag Queen Story Hour' Event To Indoctrinate First-Grade Students – Beg League Politics
.

.
The LGBT plague is spreading rapidly, and "Drag Queen Story Hour" grooming events are now becoming commonplace within public schools.
New York Post op/ed editor Sohrab Ahmari broke the news that Primary School 118 in Brooklyn is planning on bringing in drag queens to teach first-grade students about the concept of gender.
"Drag Queen Story Hour is run by a drag queen who will visit our school on Monday, February 24th. She will read to the students, all while teaching into ideas of inclusiveness, gender fluidity and gender roles, family structures, acceptance, empathy and individuality," the email to parents from Brooklyn Primary School 118 explained…
MORE
.
—————————————————————————————
.
President Trump Signs Historic USMCA Trade Deal With Mexico, Canada – New York Post
President Trump on Wednesday signed the new North American trade deal – a key victory for his administration – in a ceremony at the White House surrounded by business leaders, lawmakers and officials from Mexico and Canada.
"Today, we are finally ending the NAFTA nightmare and signing into law the brand new U.S.–Mexico-Canada Agreement," the president said outside the White House. "The USMCA is the largest, fairest, most balanced and modern trade agreement ever achieved."
"For the first time in American History, we have replaced a disastrous trade deal that rewarded outsourcing with a truly fair and reciprocal trade deal that will keep jobs, wealth and growth right here in America," he continued.
The signing represents a second major accomplishment in as many weeks for Trump after inking "Phase One" of a trade deal with China that ramps up Beijing's purchases of American agricultural products and cools the escalating tariff war between the two countries…
MORE
.
—————————————————————————————
.
Democrat-Run California County Sticks Homeowners With $22K Bill To Clean Up Homeless Encampment – Zero Hedge
.

.
A Northern California housing community will be hit with more than $22,000 in cleanup costs after the county refused to pick up the tab, according to KPIX.
The cleanup at the Lakewood community in Castro Valley comes more than two years after the encampment was first reported to Alameda County in October 2017, as it was unclear whether the land belonged too the County, East Bay Regional Parks or the Lakewood Home Owner's Association.
Turns out, it was HOA land.
As such, Walsh Property Management, which oversees the homeowners association, will hit each homeowner in the 75-house development with a $300 charge to cover the cleanup…
MORE
.
—————————————————————————————
.
Another Hate Hoax? Anti-Gun Doctor Accused Of Sending Himself Death Threat – Lente Conservador
A surgeon known to promote gun control was accused of perpetrating a fake crime against himself. In a now-deleted tweet uploaded Saturday, leftist Johns Hopkins trauma surgeon Joseph Sakran claimed he found a death threat on his car window as he was leaving his house.
"Debated whether to share this, & after a lot of thought here it is," Sakran wrote. "Last week I'm leaving my home for work & I find this paper under my windshield. One does not have to see the rest of the sentence that was covered to understand the intent of this message, a Death Threat."
The sheet paper, which Sakran claims showed up on his car window at his home in Baltimore on January 20 – the same day as the gun rights rally in Virginia – showed a hand holding a gun, with words reading, "The End is Near…."
Sakran's photos were immediately scrutinized by internet users, who came to the conclusion Sakran had staged the crime…
MORE
.
—————————————————————————————
.
President Trump Unveils 'Realistic Two-State Solution' For Middle East Peace – The Guardian
.

.
Donald Trump has launched his "ultimate deal" for Middle East peace, saying the detailed 80-page proposal would be a "realistic two-state solution" that had already been agreed to by Israel as the basis for talks.
"Today, Israel takes a big step towards peace," Trump said in a joint press conference with the Israeli prime minister, Benjamin Netanyahu, at the White House. "I was not elected to do small things or shy away from big problems," he added, in a speech supported by cheers and applause from the audience.
In his comments, Netanyahu went further, saying Trump's plan recognised Israeli sovereignty over other large areas of Palestinian territory and would seek to fully disarm the militant group Hamas…
MORE
.
—————————————————————————————
.
U.S. Is Evacuating Americans From Wuhan As Death Toll From New Coronavirus Exceeds 100 In China – USA Today
U.S. consulate staffers and other Americans in Wuhan will be evacuated to California on Wednesday as the death toll rose to 106 from a new coronavirus racing through China.
In the U.S., Health and Human Services Secretary Alex Azar said Tuesday the number of cases remained at five, with no deaths. Researchers are still trying to determine the incubation period of the virus and how easily it can be spread by infected people who are not yet experiencing symptoms, he said.
"This is a potentially very serious threat, but at this point Americans should not worry for their own safety," Azar said. "This is a very fast moving, constantly changing situation."
Azar said U.S. health officials have repeatedly offered to send a team from the Centers for Disease Control and Prevention to China to join in the effort there. He said talks with Chinese health officials had been positive and he was hopeful that an arrangement could be made…
MORE
.
—————————————————————————————
.
Supreme Court Rules Trump May Deny Green Cards To Immigrants Who Are Likely To Abuse Welfare – Big League Politics
.

.
The United States Supreme Court (SCOTUS) ruled on Monday by a narrow 5-4 decision that the Trump administration can lawfully deny green cards to immigrants who are likely to get on the dole and abuse welfare benefits as legitimized U.S. citizens.
Justices Ruth Bader Ginsburg, Stephen Breyer, Sonia Sotomayor and Elena Kagan dissented from the majority vote. Justices John Roberts, Brett Kavanaugh, Clarence Thomas, Samuel Alito, and Neil Gorsuch voted to affirm the Trump administration proposal to reign in the out-of-control welfare system that is regularly exploited by foreigners in a myriad of ways.
The Department of Homeland Security (DHS) stated in August 2019 that they were intending to expand the definition of "public charge" to make it apply for immigrants whose financial status indicated a need for government to provide their income…
MORE
.
—————————————————————————————
.
Aussie Woman Chokes To Death During Australia Day Cake Eating Contest – People
An Australian woman participating in a cake-eating contest on the country's national holiday died after she choked on a piece of the country's national cake. The 60-year-old woman was a competitor in an Australia Day competition at the Beach House Hotel in Hervey Bay on Sunday, 9 News reported.
The annual holiday marks the anniversary of when British ships first arrived in New South Wales in 1788, and is celebrated across the country with various events ⁠- including competitions like the one in which the woman participated.
Competitors were eating lamington, Australia's national cake, which is made of butter or sponge cake that's coated in chocolate sauce and rolled in coconut, when the incident occurred.
She reportedly suffered a seizure as she ate and subsequently choked on a piece of lamington…
MORE
.
—————————————————————————————
.
Fake Impeachment Update: Pam Bondi Drops MOAB On DemoNazis; Blows Up Burisma Scandal For All To See – Gateway Pundit
.

.
Pam Bondi took to the Senate Floor on Monday afternoon in the impeachment trial of President Donald Trump.
Former Florida Attorney General Bondi exposed the corrupt and nefarious actions by Joe Biden, Hunter Biden and the Burisma scandal. She opened her testimony by mentioning the Democrats mentioned Burisma and Hunter Biden 400 times during their opening arguments last week.
THIS WAS BRUTAL! And it was the FIRST TIME most of these Senators had heard about this corruption.
Here is a timeline of the Biden-Burisma Scandal…
MORE
.
—————————————————————————————
.
Death Toll Stands At 22 In Turkish Earthquake; 1,000 Hurt – WVNS
The death toll from a strong earthquake that rocked eastern Turkey climbed to 22 Saturday, with more than 1,000 people injured, officials said.
Interior Minister Suleyman Soylu, speaking at a televized news conference near the epicenter of the quake, said 39 people had been rescued from the rubble of collapsed buildings, including a woman recovered 14 hours after the main tremor.
Rescue workers were continuing to search for people buried under the rubble of collapsed buildings in Elazig province and neighboring Malatya, Health Minister Fahrettin Koca said earlier.
Emergency workers and security forces distributed tents, beds and blankets as overnight temperatures dropped below freezing in the affected areas. Mosques, schools, sports halls and student dormitories were opened for hundreds who left their homes after the quake.
"The earthquake was very severe, we desperately ran out (of our home)," Emre Gocer told the state-run Anadolu news agency…
MORE
.
—————————————————————————————
.
Trump Makes History Again, Becomes First President To Speak At March For Life – Fox News
.

.
President Trump on Friday became the first sitting president to address the annual March for Life rally in Washington, appealing to the anti-abortion movement with a call to protect the sanctity of life while accusing Democrats of becoming more "radical" on the issue.
The president, who for years was pro-choice, has since embraced a pro-life position and made clear on Friday that he plans to continue that agenda as he seeks reelection. Underscoring Trump's stance, his administration hours earlier moved to challenge California over a rule that mandates insurance plans cover elective abortion.
"It is my profound honor to be the first president in history to attend the March for Life," Trump told the crowd in Washington…
MORE
.
—————————————————————————————
.
Cops: Muslim Sex Grooming Gangs "Didn't Understand That It Was Wrong" – Daniel Greenfield
Call it a tale of two girls. And a tale of two Englands.
One is an actress who grew up to marry a prince, lavished with luxuries, amassing a fortune, before her tantrums and antics drove her to depart her newfound royal family for a Canadian billionaire's manor.
The other was put into foster care when she was only 8, by the age of 13 she was being raped by a Muslim sex grooming gang, and by 15, Victoria Agoglia was already dead of a heroin overdose injected by the 50-year-old Muslim pedophile who had been abusing her. Today, she would have been a woman.
Unlike Meghan Markle, Victoria never got the opportunity to marry a prince or even grow up. And while the media weeps for Markle, who is departing for Canada because of some tabloid tales, the story of Victoria, once again in the news because of the release of an independent report on the sex grooming gangs of Manchester, shows what true social injustice looks like. It's not bad publicity for a celebrity…
MORE
.
—————————————————————————————
.
Trump Administration Imposes Visa Rules For Pregnant Women On 'Birth Tourism' – WTTG
.

.
The Trump administration on Thursday imposed new visa rules aimed at restricting "birth tourism," in which women travel to the United States to give birth so their children can have U.S. citizenship.
Applicants will be denied a tourist visa unless they can prove they must come to the U.S. to give birth for medical reasons and they have money to pay for it – not just because they want their child to have a passport.
"Closing this glaring immigration loophole will combat these endemic abuses and ultimately protect the United States from the national security risks created by this practice," White House press secretary Stephanie Grisham said in a statement…
MORE
.
—————————————————————————————
.
Three Al-Qaeda Terrorists Caught Trying To Enter U.S. With Colombian Passports – Big League Politics
Three Syrian nationals were arrested on Thursday in Dallas, Texas for their membership in the terrorist organization Al-Qaeda, according to reporting from Colombian news outlet RCN.
It appears that Al Raefee, Tuameh Tuameh, and Al Harari Al Harari infiltrated the United States with their use of fake Colombian passports. The Syrian nationals first arose on the radar of American authorities when they applied for travel visas from Colombia, as their suspicious documents gave them away.
The report indicates that American authorities detected a fraud when the fake passports' birth dates failed to match up with the identification numbers used by the Colombian government.
The Colombian news report doesn't specify how the al-Qaeda linked Syrians entered federal custody. Their Colombian documentation does appear to indicate that they entered Colombia from Venezuela, an unstable socialist nation with some tenuous connections to Middle Eastern criminal groups and malignant actors…
MORE
.
—————————————————————————————
.
Indian Man Killed By His Own Rooster On The Way To A Cockfight – Breitbart
.

.
Saripalli Chanavenkateshwaram Rao's rooster cut his throat with the blades attached to its feet on the way to an illegal cockfighting event.
While cockfighting has been illegal in India for 60 years, the inhumane practice lives on — to the detriment of both people and animals. Gauri Maulekhi, a trustee for India's People for Animals organization, expressed her frustration:
The offenses have been made very clear and explained to the district and state authorities, but they choose to turn a blind eye towards it. It is not just for entertainment that these animals are made to fight, but it is [also] due to the heavy betting and gambling that goes on in the garb of these events…
MORE
.
—————————————————————————————
.
Gropey Joe: 'We Don't Need Standing Armies'; 'We Should Be Helping' Communist China – Daily Wire
Democrat presidential candidate Joe Biden made a series of troubling remarks this week about U.S. national security matters, stating that the U.S. does not need a standing military and that the U.S. should be focusing on helping communist China.
"We talk about China as our competitor? We should be helping, and benefiting ourselves by doing that," Biden said during a campaign event in Iowa. "But the idea that China is going to eat our lunch, it was like I remembered debates in the late 90s, remember Japan was going to own us? Give me a break."
"The idea that we have a serious problem facing us now that's different, and it's dealing with the whole idea of cyber war, underground cables that go across the Atlantic that allow us to control everything from satellites to shipping," Biden told the audience. "We have to be prepared to modernize those, keep ourselves way ahead of the game to make sure that they are not able to be screwed with."…
MORE
.
—————————————————————————————
.
Trans Activist Jessica 'Wax My Balls' Yaniv Arrested For Assaulting Journalist Outside Of Court House – Big League Politics
.

.
Transgender activist Jessica Yaniv has been arrested after committing an assault against a journalist on video while leaving a court building last week.
Rebel Media journalist Keean Bexte has reported that Yaniv was thrown in jail and charged with assault for committing the attack against the reporter. Yaniv now faces up to five years in prison for perpetrating the brazen assault.
"Yaniv has been ordered to cease all contact with me, both directly and indirectly. I can't wait for the day when Yaniv is put away for the long haul. He is dangerous and unpredictable," Bexte said…
MORE
.
—————————————————————————————
.
China Locks Down 3 Cities At Epicenter Of Virus Outbreak – Epoch Times
China put on lockdown on Jan. 23 three cities at the epicenter of a new coronavirus outbreak that has killed 17 people and infected nearly 600, as health authorities around the world scramble to prevent a global pandemic.
Health officials fear the transmission rate will accelerate as hundreds of millions of Chinese travel at home and abroad during week-long holidays for the Lunar New Year, which begins on Saturday. The previously unknown virus strain is believed to have emerged late last year from illegally traded wildlife at an animal market in the central Chinese city of Wuhan.
Most transport in Wuhan, a city of 11 million people, was suspended on Thursday morning and people were told not to leave. Hours later, state media in neighboring Huanggang and Ezhou are reported to be imposing a similar lockdown.
Chinese authorities gave no new details on the numbers of virus infections but it has been reported in Beijing, Shanghai and Hong Kong, and several other countries including the United States, stoking fears it is already spreading worldwide…
MORE
.
—————————————————————————————
.
Coronavirus 'Mutates' Sparking Global Health Emergency Fears As Cases Double To 440 – Daily Express
.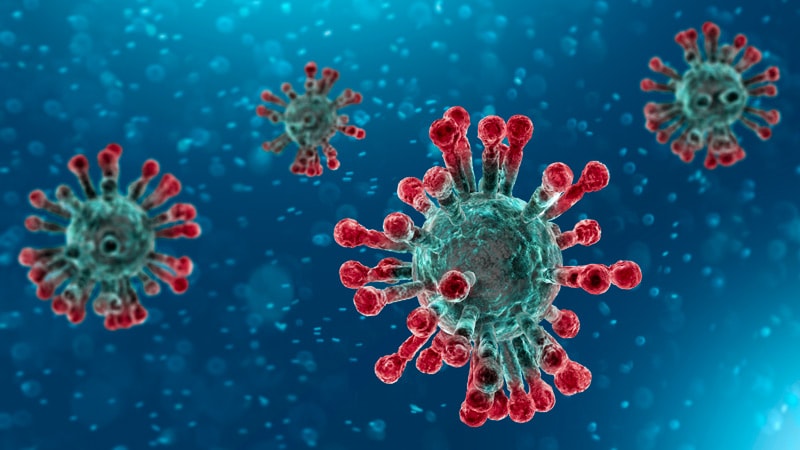 .
Medical experts look set to declare a global health emergency after the death toll from the Chinese coronavirus outbreak rose to nine with 440 confirmed cases.
Chinese health officials said they had stepped up efforts to control the spread of the flu-like disease by discouraging public gatherings in Hubei province. National Health Commission vice-minister Li Bin said there was now evidence the virus was being passed on through "respiratory transmission" and that more than 2,000 people who have been into contact with infected patients have been placed in isolation. Fifteen medical personnel are among those infected in China.
Mr Li said: "Recently there has been a big change in the number of cases, which is related to our deepening our understanding of the disease…"
MORE
.
—————————————————————————————
.
Tulsi Gabbard Sues Crooked Hillary Over 'Russian Asset' Remark – Zero Hedge
Rep. Tulsi Gabbard (D-HI) has filed a lawsuit against Hillary Clinton, accusing the former Secretary of State of defamation for remarks characterizing the Democratic presidential candidate as a Russian asset.
Filed on Wednesday in the US District Court for the Southern District of New York, Gabbard's attorneys allege that Clinton "smeared" Gabbard's "political and personal reputation," according to The Hill.
"Tulsi Gabbard is a loyal American civil servant who has also dedicated her life to protecting the safety of all Americans," said Gabbard's attorney Brian Dunne in a statement.
Rep. Gabbard's presidential campaign continues to gain momentum, but she has seen her political and personal reputation smeared and her candidacy intentionally damaged by Clinton's malicious and demonstrably false remarks."…
MORE
.
—————————————————————————————
.
Commie Crackpot Update: Another Bernie Bro Caught On Videotape Promoting Violence Against Political Opponents – Daily Wire
.

.
James O'Keefe's Project Veritas released new bombshell undercover footage on Tuesday that appeared to show another paid member of 2020 Democratic Party presidential candidate Bernie Sanders' campaign promoting violence against political opponents and against successful people.
The undercover video produced by Project Veritas allegedly shows Martin Weissgerber, South Carolina field organizer for the campaign, talking about wanting to kill wealthy people and wanting to throw Republicans into camps.
Qutoes from the video provided by Project Veritas include:
"Well, the gulags were founded as re-education camps…"