.
West Virginia Stages Revolt Against Drag Queen Story Hour, Forces Cancellation In Public Library – Big League Politics
.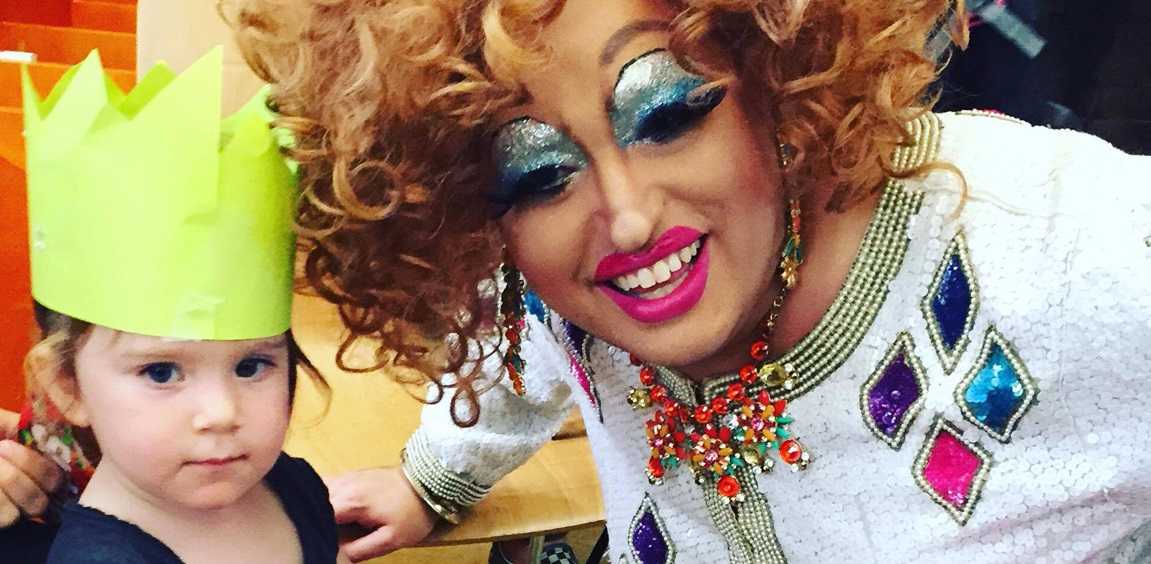 .
A West Virginia public library has cancelled their showing of drag queen story hour following a massive grassroots push back against the perverse engagement. The Morgantown Public Library System issued a Facebook post announcing that the event would be cancelled, alleging that violent threats were the reasoning behind the decision.
"The Morgantown Public Library System (MPLS) regrets to announce that, due to multiple threats of violence against the volunteer readers, Drag Queen Story Time scheduled for November 16 is cancelled," they wrote.
"MPLS remains committed to fostering a love of reading for all ages and interests and to serving a diverse community…
MORE
.
—————————————————————————————
.
Parasitic Leftists In Pennsylvania Force Catholic Charities Adoption Agency To Close Its Doors After 65 Years – Pittsburgh Tribune-Review
Pennsylvania's Catholic dioceses are challenging a recent state policy that has essentially put them out of the adoption and foster care business.
The Diocese of Greensburg recently announced that its Catholic Charities agency was closing its adoption and foster care program after 65 years because the state's nondiscrimination policy added sexual orientation and gender identity as protected categories.
The Greensburg diocese, along with Catholic Charities of the Archdiocese of Philadelphia and Catholic Charities Counseling and Adoption Services of the Diocese of Erie, sought a religious exemption from the policy in 2018. They were denied.
The Pennsylvania Department of Human Services, which oversees the state's adoption and foster care system, says it cannot countenance discrimination "in any form against any group of Pennsylvanians." The dioceses say the policy is unnecessarily hostile to faith-based groups that hold to traditional beliefs about marriage…
MORE
.
—————————————————————————————
.
DemoNazi-Controlled House Passes One-Month Spending Bill In Attempt To Avert Another Fake Government Shutdown – Government Executive
.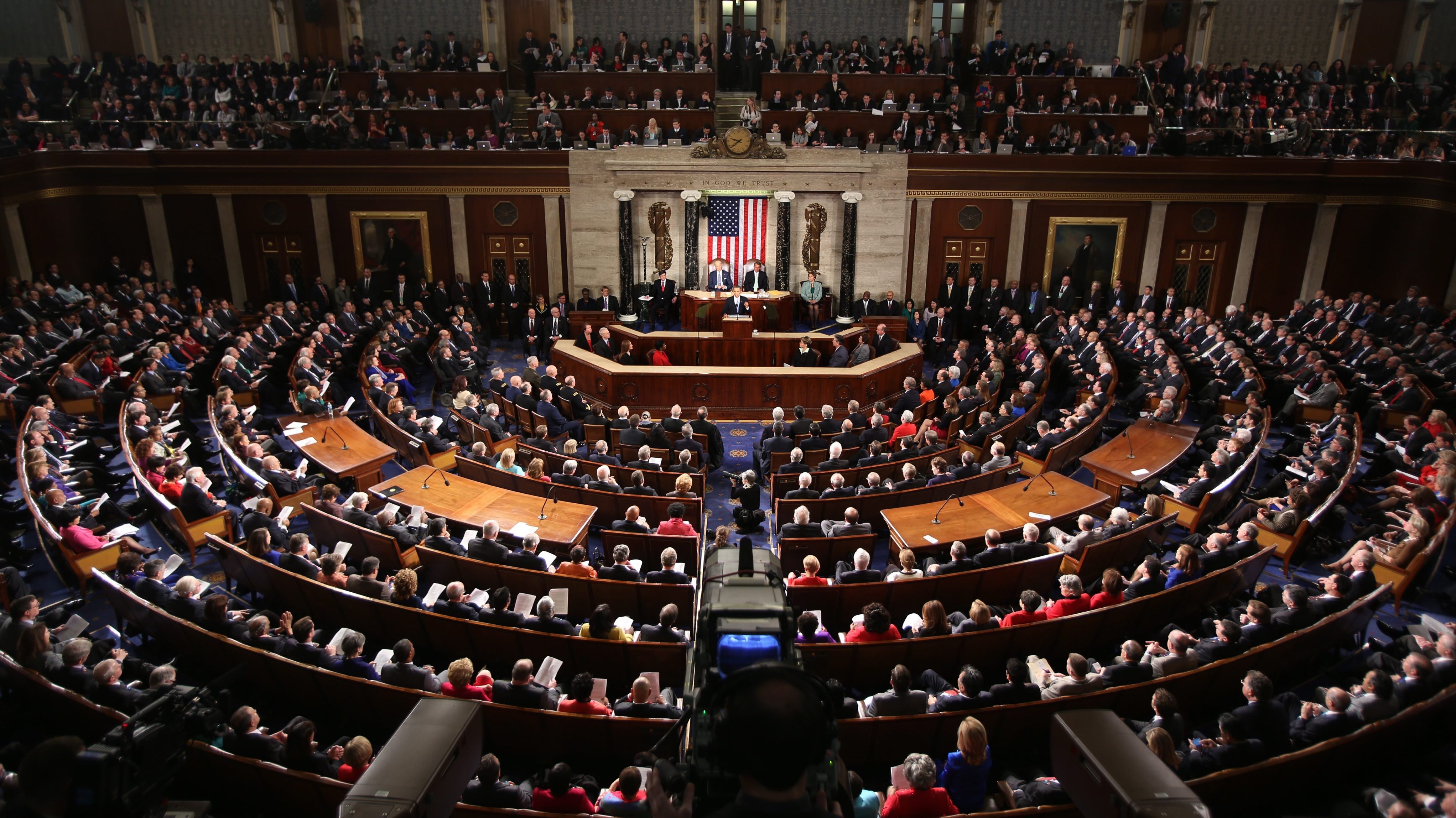 .
The House on Tuesday approved a stopgap spending bill, this time hoping to kick the can on full-year appropriations to Dec. 20.
The measure will now go to the Senate, which is expected to approve the bill before the current continuing resolution expires Thursday. The White House has indicated President Trump will sign the stopgap spending bill to avoid a shutdown. Federal agencies have been operating under a CR since Oct. 1.
Lawmakers negotiated the month-long temporary spending bill to give leadership more time to finalize full-year measures for fiscal 2020, which would set line-by-line appropriations for each federal agency…
MORE
.
—————————————————————————————
.
Does The Left Hate America? – Dennis Prager
Whenever leftists are charged with not loving or even with hating America, they respond angrily, labeling the question absurd, mean-spirited and an example of right-wing McCarthyism.
But there can be little doubt that the left has no love for America, just as there can be little doubt that liberals and conservatives love America. Love of America is one of the many dividing lines between liberalism and leftism. (For a description of six differences between liberalism and leftism, please see my PragerU video "Left or Liberal?")
Here are six reasons to believe the left hates America:
1. No one denies that the international left – the left in Europe, Asia, Latin America and elsewhere – hates America. Therefore, in order to argue that American leftists do not hate America, one would have to argue that on one of the most fundamental principles of international leftism – hatred of America – American leftists differ with fellow leftists around the world: All the world's left hates the U.S., but the American left loves it…
MORE
.
—————————————————————————————
.
Jeffrey Epstein Death: Two Jail Guards To Be Charged In "Suicide" Probe – New York Post
.

.
Two corrections officers tasked with guarding Jeffrey Epstein at the time of his suicide are expected to be taken into custody Tuesday, according to sources familiar with the investigation.
The two officers are expected to face charges related to accusations of falsifying prison records at the Metropolitan Correctional Center in lower Manhattan, where Epstein died on Aug. 10 while awaiting trial for sex trafficking.
Both guards were working overtime at the time of the financier's death and allegedly failed to check on Epstein every half-hour as they were required to do. The charges stem from the duo falsifying forms to claim they'd carried out the required check-ins…
MORE
.
—————————————————————————————
.
19-Year-Old Regrets Transgender Surgery: 'I Feel As Though I Have Ruined My Life' – News Punch
A 19-year-old man has spoken out about the disastrous results of the transgender surgery he underwent as a teenager, saying he regrets going through the life-altering procedure.
Nathanial, who began the gender transformation when he was just 15-years-old, eventually undergoing gender reassignment surgery to remove his male genitals and "transition" into a trans "female," now says, "This whole thing was a bad idea."
Less than a year after having several transgender surgeries, Nathaniel is now struggling with depression, declaring: "I am 19 years old, and I feel as though I have ruined my life."
Nathanial's disturbing story is being told by anti-child transgender activist Walt Heyer.
Heyer is a former transgender, who spent eight years living as a woman, and is now speaking out against the rise in children undergoing gender transitions. He is trying to warn liberal parents about the dangers of allowing their children to transition before they are old enough to make an informed decision…
MORE
.
—————————————————————————————
.
Swedish Prosecutors Drop Rape Investigation Into WikiLeaks Founder Julian Assange – Daily Caller
.

.
Prosecutors dropped an investigation into 2010 rape allegations against WikiLeaks founder Julian Assange on Tuesday. Assange, 48, is being held in prison in Britain, but the investigation has been discontinued, according to Politico. The decision came after a Swedish court ruled in June that Assange would not be detained.
"I want to inform about my decision to discontinue the preliminary investigation," Deputy Chief Prosecutor Eva-Marie Persson said at a news conference Tuesday, Politico reported.
The Swedish Prosecution Authority said the evidence for the investigation "has weakened considerably" because of how much time has passed since the "events in question occurred," BBC reported…
MORE
.
—————————————————————————————
.
Illegal Alien Arrested For Killing Marine War Vet The Day Before Veterans Day – The Pluralist
An immigrant who was in the United States illegally allegedly killed a Vietnam War veteran a day before Veterans Day, according to law enforcement officials.
Nemias Perez Severiano, a 31-year-old Mexican national, was driving drunk in Norristown, Pennsylvania, on Nov. 10 when he hit and killed Samuel Jackson, a 69-year-old disabled veteran, police said. Jackson, who served as a Marine in Vietnam, had just exited his vehicle and was just a few feet from his front door.
Severiano is accused of fleeing the scene and was later arrested. Eyewitnesses said they saw a car speeding away.
Court records obtained by CBS Philly indicated that Severiano had been drinking for five hours at a nearby bar before the fatal crash.
"While at the bar [Severiano] indicated he consumed seven to eight Modelo beers," the arrest records said…
MORE
.
—————————————————————————————
.
Clinton Foundation & Money Laundry Reports $16.8 Million Loss In 2018 – Washington Free Beacon
.

.
The Clinton Foundation reported a loss of more than $16 million in 2018, according to newly released tax records, marking the second consecutive year of losses since Hillary Clinton's humiliating defeat to President Donald J. Trump in 2016.
The foundation reported total revenue of just $30.7 million, including $24.2 million worth of grants and contributions, a record low for the alleged "charity." That figure was well short of the foundation's total expenses for the year – $47.5 million – resulting in a net loss of $16.8 million.
The previous year, the Clinton Foundation reported a net loss of $16.1 million. In total, the organization has lost a staggering $32.9 million since Hillary Clinton's lifelong quest for the presidency crumbled to dust in November 2016…
MORE
.
—————————————————————————————
.
Leftist Nightmare Update: Nearly 80,000 Illegal Aliens Had Arrest Records Before Winning DACA Approval – Daily Caller
Tens of thousands of people who successfully enrolled in the Deferred Action for Childhood Arrivals program carried prior arrest records, according to data the Trump administration released Saturday.
U.S. Citizenship and Immigration Services – the agency under the Department of Homeland Security that is tasked with managing the country's legal immigration system – released a report Saturday detailing the arrest history of those who requested, and received, approval for the Deferred Action for Childhood Arrivals (DACA) program.
In total, there were nearly 889,000 applicants for the DACA program. Roughly 110,000 of those who applied had an arrest record – making up 12% of total applicants. Offenses for some of these arrests included murder, rape, battery, assault and driving while intoxicated, according to U.S. Citizenship and Immigration Services (USCIS).
More notably, of the 765,166 individuals who were granted DACA status, 79,398 had a prior arrest…
MORE
.
—————————————————————————————
.
Trump Administration Reverses Obama Policy On Israeli Settlements; Netanyahu Responds – Right Scoop
.

.
The Trump administration is reversing the Obama policy on Israeli settlements in the so-called West Bank and the 1978 legal position that the settlements were a violation of international law:
AXIOS – Secretary of State Mike Pompeo announced Monday that the U.S. will no longer view Israeli settlements in the West Bank, Golan Heights and East Jerusalem as "inconsistent with international law."

This move is an important shift because it cancels a legal position held by the U.S. State Department since 1978, when the Carter administration determined that the settlements were a violation of international law…
MORE
.
—————————————————————————————
.
Chemistry Professors Accused Of Running 'Breaking Bad'-Style Meth Lab – New York Post
Two Arkansas chemistry professors have been arrested for allegedly making meth in a case being likened to TV hit Breaking Bad. Terry David Bateman, 45, and Bradley Allen Rowland, 40, were arrested Friday afternoon and face charges of manufacturing methamphetamine and using drug paraphernalia, according to KATV.
It closely resembles the plot of the TV hit show whose central character, Walter White, was a teacher who turned to drug production.
Officials did not say where the professors at Henderson State University in Arkadelphia are alleged to have produced the drugs. However, the investigation coincided with a science lab at the uni being forced to close early last month over reports of an "undetermined chemical odor," officials told the TV station.
Tests found benzyl chloride, a chemical closely monitored by the U.S. Drug Enforcement Administration which can be used to synthesize amphetamines, the station said…
MORE
.
—————————————————————————————
.
President Trump To Award National Medal Of Arts To Jon Voight – The Hill
.

.
The White House announced on Sunday that President Trump will award actor Jon Voight the National Medal of Arts later this week.
Voight, one of Trump's most vocal Hollywood supporters, will be honored at a White House ceremony on Thursday for his "exceptional capacity as an actor to portray deeply complex characters," the White House said in a statement.
"Captivating audiences, he has given us insights into the richness of the human mind and heart," the statement said.
Voight, who won the Academy Award for best actor in 1978 for his role in "Coming Home," has called Trump the "greatest president since Abraham Lincoln."…
MORE
.
—————————————————————————————
.
'It Was Clearly Criminal': How A Massachusetts Judge Allegedly Helped An Illegal Alien Escape ICE – Daily Caller
A Massachusetts judge, indicted for allegedly helping sneak an illegal alien out of a courtroom in order to avoid an Immigration and Customs Enforcement agent, is opting to fight the charges instead of accepting a plea deal.
Federal prosecutors charged Shelley Joseph, a Newton District Court judge, with obstruction of justice in April for allegedly helping an illegal alien sneak through the backdoor of a courthouse, allowing him to evade an ICE officer who was waiting to apprehend him. Instead of taking a plea deal that would allow her to avoid prosecution, Joseph is preparing to go to trial.
The case has divided many in the Massachusetts legal community and has become a symbol of the growing tension between federal immigration authorities and local officials in liberal enclaves.
Massachusetts has aggressively fought to restrict ICE's ability to enforce immigration law in recent, a backlash against the Trump administration's crackdown on illegal immigration…
MORE
.
—————————————————————————————
.
Obama Granted Clemency To Terrorists And Traitors, But We're Supposed To Be Angry At Trump's Pardons – Matt Margolis
.

.
Last week, President Trump granted full pardons for Army First Lt. Clint Lorance and Army Maj. Mathew Golsteyn, who'd been accused of war crimes. Lorance had served six years of a 19-year sentence, and Golsteyn was facing trial for killing an alleged Taliban bombmaker.
Navy SEAL Edward R. Gallagher, who was found not guilty of war crimes, but still had his rank reduced, was granted clemency and restoration of rank.
Lawmakers had been pushing for pardons for Lorance and Golsteyn because they'd taken actions to defend themselves on the battlefield and were charged with war crimes for it. Yet, when President Trump pardoned them, it immediately sparked controversy and outrage…
MORE
.
—————————————————————————————
.
DemoNazis Omit Exculpatory Information From Summary Of Tim Morrison Transcript – Breitbart
Democrats on the House Intelligence Committee released the long-awaited transcript from senior National Security Council official Tim Morrison on Saturday, and immediately distorted it for the benefit of the anti-Trump media.
It was a typical example of how Rep. Adam Schiff (D-CA) and his staff have tried to skew the fact-finding process in an effort to inflate public support for impeachment, believing few will read the lengthy transcripts for themselves.
First, the committee withheld the transcript since October 31, only releasing it after the first public hearings began last week. Morrison's testimony was rumored to be very good for President Donald Trump's defense – Rep. Mark Meadows (R-NC) had described Democrats in the room during the closed-door hearing as "sucking lemons" – and Republicans would have made good use of it, had they had the transcript available. But it was not provided.
In the interim, Democrats had sole possession of the document…
MORE
.
—————————————————————————————
.
Racist Scumbag Colin Kaepernick Skips Workout Organized By NFL, Wears T-Shirt Comparing Himself To A Slave – Daily Wire
.

.
As previously reported by The Daily Wire, the NFL catered to Colin Kaepernick by organizing a private workout for the famed anthem-kneeler on Saturday, and invited every team in the league to attend, a memo obtained by ESPN revealed.
The session, according to ESPN, allowed Kaepernick an on-field work and an interview, which would both be taped and made available to all teams. Moreover, the workout was set up to provide teams anonymity, so if they watched Kaepernick and didn't want him, they wouldn't catch flack. This was done to encourage more teams to attend the event, thus helping the quarterback secure a position.
But that wasn't good enough for Kaepernick…
MORE
.
—————————————————————————————
.
After Removing Ukrainian Prosecutor Shokin, Obama's State Department Plotted With "Whistleblower" Eric Ciaramella In White House, Then Pushed Steele Dossier To FBI – Gateway Pundit
The Obama Administration coerced the Ukrainian government into removing the prosecutor investigating Ukrainian firm Burisma and its ties to Obama's Vice President Biden and Secretary of State John Kerry.
Next they plotted with whistleblower Eric Ciaramella in the White House and then pushed the Steele dossier to the FBI.
We know that the Obama State Department's Victoria Nuland was involved in numerous activities in the Obama White House while working for John Kerry. Nuland first was noted when she was caught lying to reporters about Obama's Benghazi talking points. Nuland then came to light in 2014 when she was caught on tape saying "F**k the EU".
We also know that Obama's State and Justice Departments assisted billionaire and Democrat donor George Soros in an attempt to control Ukraine's oil and gas industry. In late 2015 Nuland was connected to a coup that the Deep State was involved in…
MORE
.
—————————————————————————————
.
Swedish Police Respond To Shocking Rising Crime Levels By Inviting Gang Leaders For Pizza – Zero Hedge
.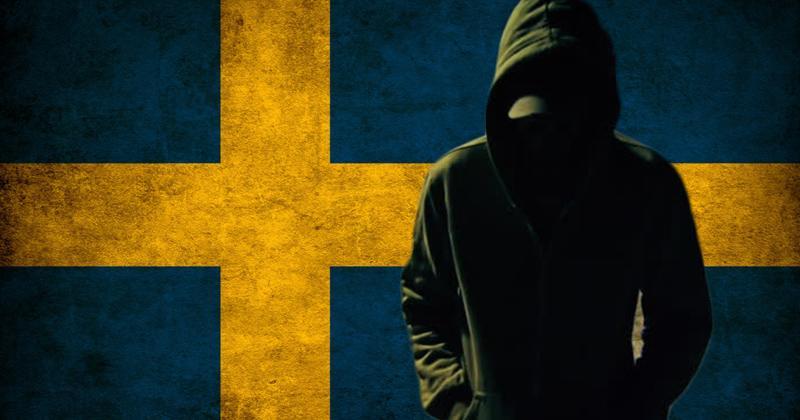 .
Swedish authorities in Malmِ, where violent crime and grenade attacks continue to soar, responded by inviting local gang leaders for a friendly chat over some pizza. Yes, really.
Explosions in Malmِ, which is home to several no go zone migrant ghettos, are becoming commonplace, with the city suffering three blasts in the space of just 24 hours earlier this month.
An alarming 29 per cent of residents in Malmِ say they have been victims of of crimes against an individual.
According to Wilhelm Agrell, professor of intelligence analysis at Lund University, the situation is so dire that it threatens the power monopoly of the Swedish state…
MORE
.
—————————————————————————————
.
Indian Man 'Gambled His Wife Away' After Losing A Bet And 'Assaulted Her When She Refused To Go With The Other Man' – Daily Mail
An Indian man is being investigated for gambling his wife away before assaulting her when she refused to go with the winner.
The incident took place in the district of Banka in the north-eastern Indian state of Bihar when Binod Kumar Shah lost a bet who could not afford to pay, according to local media. To cover the debt, he allegedly offered his wife Chanda Devi to the other man.
When he returned home later that evening, he woke up his wife and told her to pack her bags because he lost the bet and the winner was arriving in the morning to collect his 'winnings'.
Devi told local media: 'My husband told me the winner was coming to the house in the morning so I should get ready to leave with him because he lost the bet.'
That morning, Shah allegedly assaulted Devi when she refused to go with the winner. She then went to the police station to report the incident…
MORE
.
—————————————————————————————
.
VA Issues Eviction Notices To Unions At Its Facilities – Government Executive
.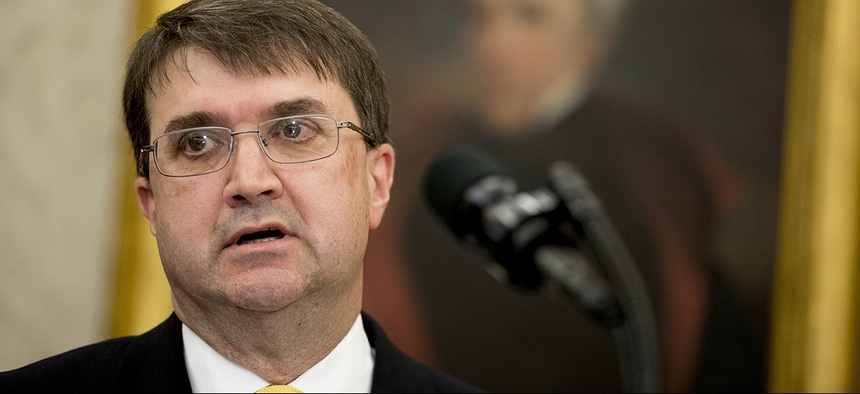 .
The Veterans Affairs Department will evict unions that have office space in agency facilities or force them to pay rent by early next year, as VA begins implementing executive orders issued by President Trump.
The department will also severely restrict the unions' ability to conduct representational work while on the clock as part of a process known as official time. Union officials will only be able to spend one-quarter of their time doing such work and cannot provide assistance to VA employees pursuing grievances against the department, the department said in a new policy announced Friday.
The changes will bring VA in line with the requirements of Trump's orders…