.
Boris Johnson Hails Nigel Farage's Decision To Stand Down Candidates In 317 Tory-Held Seats As Brexit Party Leader Claims He Has 'Unilaterally Forged Leave Pact', But Vows He'll Still Target Key Labour Seats – Daily Mail
.

.
Boris Johnson today hailed a major election boost as Nigel Farage partially bowed to massive pressure by declaring that the Brexit Party will not fight any Tory-held seats.
Mr Farage made the dramatic announcement that he was 'putting country before party' and would focus on fighting Labour-held constituencies. But despite the retreat – with 317 Conservative candidates now set to get a free run on December 12 – there is still a real danger that the Brexit Party could prevent Mr Johnson getting an overall majority.
The Tories need to win Labour-held seats to triumph outright in the election. They previously lost there because Leave support was divided. Mr Johnson welcomed the shift by the Brexit Party as recognition that there was 'only one way to get Brexit done and that's to vote for the Conservatives'…
MORE
.
—————————————————————————————
.
Arkansas Cop Suspended After Dancing Naked At Nightclub – KATV
A Conway police officer has been suspended after he was recorded dancing naked at a Little Rock nightclub last month.
Officer Cebron Hackett was suspended without pay for 30 days and ordered to complete remedial training. He was off-duty and appeared to be "highly intoxicated" when he removed all his clothes at Discovery Nightclub on Oct. 13, Chief Jody Spradlin wrote in a letter of suspension.
"Your actions have brought discredit and embarrassment upon the Conway Police Department and could have resulted in your arrest for Public Intoxication," the letter says. Hackett declined to comment.
The letter was released under the Arkansas Freedom of Information Act, along with cellphone video from the nightclub. The video shows Hackett completely nude and dancing to "Don't Stop Believin'" by Journey…
MORE
.
—————————————————————————————
.
Secretary Wilkie: President Trump Has Relieved More Than 8,000 Veterans Affairs Employees For Substandard Performance Since Taking Office – Epoch Times
.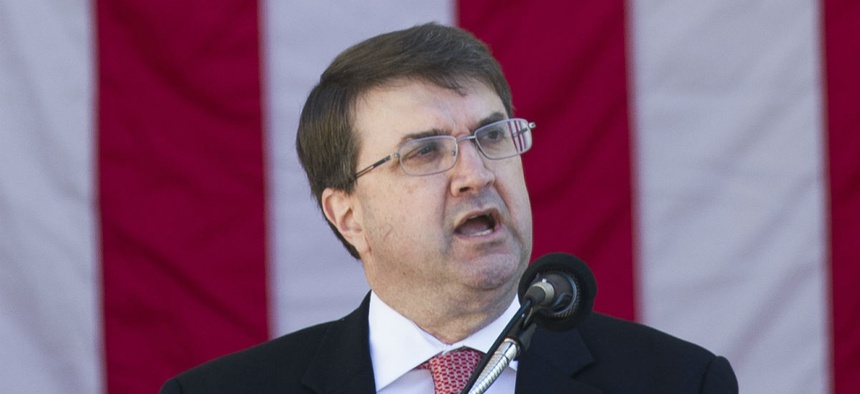 .
President Donald Trump has relieved more than 8,000 Veterans Affairs employees for failing their duties since they took office, said VA Secretary Robert Wilkie.
In a press conference, Wilkie said that "the standard is if you don't live up to your oath if you don't live up to the standards that our veterans expect, that you will be asked to leave," according to a White House transcript.
Hailing the Trump-led development, he said, "This is a transformational moment in our history." He elaborated, "We have relieved over 8,000 employees of their duty at VA… We have relieved people as high as network directors to people at the other end of our employee chain…
MORE
.
—————————————————————————————
.
Demographic Jihad? Virginia Muslim Doctor Tied Women's Tubes Without Their Consent – PJ Media
The details of this case are simply horrifying. One woman tried for years to conceive a child, but couldn't. When she finally consulted a fertility specialist, she discovered, according to the Virginian-Pilot, that her "Fallopian tubes had been burned down to nubs, making it impossible to conceive naturally."
It turned out that her physician, Dr. Javaid Perwaiz of Chesapeake, Virginia, had tied her tubes without telling her was doing it or obtaining her consent. And she was by no means the only woman whom Dr. Perwaiz victimized in this way.
Dr. Perwaiz's website is the soul of helpfulness, noting that he has "practiced in the Chesapeake region for over 30 years, providing expert and individualized care to his patients."
Personally following each and every patient throughout their pregnancy, he is available 24/7 to meet all of your requests and expectations…
MORE
.
—————————————————————————————
.
Bolivian President Resigns Following Demand By Country's Top General – New York Post
.

.
Bolivia's embattled president abruptly quit Sunday under pressure from his country's top general – leading to the arrests of dozens of officials suspected of rigging his re-election last month.
In a televised address, Evo Morales – who had offered earlier in the day to hold a new vote – portrayed his resignation as the result of a "civic coup" against his socialist government.
Morales, 60, said it was his "obligation as indigenous president and president of all Bolivians to seek peace" after weeks of deadly protests over the Oct. 20 election, in which he claimed to have won a fourth term.
"I ask you to stop attacking the brothers and sisters, stop burning and attacking," he said…
MORE
.
—————————————————————————————
.
My Socialist Hell: Living In Post-Electricity Venezuela – Breitbart
Venezuela has always had trouble maintaining a functional power grid. I lived in the city of Punto Fijo from 1992 to 1996, blackouts were occasional back then. But those woes of times past are nothing compared to the catastrophic collapse of our power grid that started almost a decade ago.
Twenty years of Bolivarian Revolution bought about glaring mismanagement and underinvestment in our power grid. Our electric sector was nationalized in 2007, which – you guessed it – is when the power tribulations truly began to plague Venezuelans.
Experts have warned for years of the imminent collapse. Some states, such as Zulia, my birth state, have been suffering a gruesome power rationing for years.
The much-anticipated collapse finally happened on March 7, 2019.
The entire country was thrown into the Middle Ages in a snap. I went thirty hours without power. It returned to my area for approximately twelve hours…
MORE
.
—————————————————————————————
.
Kamala Harris Accidentally Highlights Failures In Campaign Hype Video – Breitbart
.

.
Sen. Kamala Harris (D-CA) accidentally highlighted some of her greatest failures as part of a campaign hype video posted on the three-year anniversary of the 2016 election.
November 8, 2019, marked three years from President Trump's upset victory over failed Democrat nominee Hillary Clinton. Harris, one of the many Democrat candidates who hopes to challenge Trump in 2020, released a "hype" video, touting her accomplishments without realizing that it accidentally highlighted some of her greatest failures.
"It's been three years to the day since our national nightmare was elected president," Harris wrote. "Since then, I've taken on Jeff Sessions, Bill Barr, Brett Kavanaugh, and more in the Senate. And I'm ready to defeat Trump in 2020," she continued…
MORE
.
—————————————————————————————
.
Psychopathic Leftists Update: Swedish Government Grants $175,000 To Fund Drag Queen Shows For Children – Zero Hedge
The Swedish government will hand out the equivalent of $175,000 dollars from the inheritance money of dead Swedes without heirs to fund drag queen shows for children.
You just can't stop progress!
The Public Inheritance Fund, a state body that manages the money, will give the cash to 'Kulturfِreningen Mums' in Stockholm, which will use it to organize transvestite and transgender events where fairytales are read to children.
"The project will, together with children, young people and adults with disabilities, develop available normative creative fairy tales in the form of drag shows. Together with the target group and several organizations, the established business Among dragons and drag queens will create new fairy tales that reflect the target group," writes the General Heritage Foundation.
The funds will be used to promote projects "based on the needs and wishes of the target group"…
MORE
.
—————————————————————————————
.
Democrime Update: Sanctuary County Ignores ICE And Releases Pedophile Who Was Molesting An 11-Year-Old Family Member – Gateway Pundit
.

.
Montgomery County, Maryland, ignored an Immigration and Customs Enforcement detainer for an accused pedophile who allegedly molested an 11-year-old family member.
The sanctuary county allowed 47-year-old Guatemalan national Luis Fredy Hernandez-Morales, who is in the U.S. illegally, to be released on bail on Wednesday, despite being a danger to the young girl, Kevin Lewis of ABC 7 reports.
"A warrant was issued for Hernandez-Morales's arrest Oct. 29 for allegedly sexually abusing a minor. The Guatemalan national, according to investigators, touched a juvenile family member inappropriately on at least two separate occasions at the victim's home in Montgomery County in July…
MORE
.
—————————————————————————————
.
Report: 84% Of Women Fail New Army Combat Fitness Test – CNS
In a new report, the Center for Military Readiness says that 84% of women fail the New Army Combat Fitness Test and that "all military officials should drop the 'gender diversity' agenda and put mission readiness and 'combat lethality' first."
"It makes no sense for recruiters to devote more time and money recruiting 'gender diverse' trainees who are more likely to be injured, less likely to want infantry assignments, and less likely to remain through basic training or physically-demanding combat arms assignments for twenty years or more," states the CMR report.
On the other side of the issue, the Department of Defense Women in Service Review says it "conducted an extensive review of all laws and policies concerning women in the armed forces" in 2011 and 2012, taking into consideration "the outstanding performance of more than 280,000 women who deployed and served alongside men in Iraq and Afghanistan."
As a result, in 2016, after what the DOD describes as "five years of extensive research, analysis, and scrutiny," the Department decided to eliminate restrictions on what positons women could hold in the military…
MORE
.
—————————————————————————————
.
Acting White House Chief Of Staff Mulvaney Tells Schiff To Pound Sand, Skips Deposition In Sham Impeachment Inquiry – Gateway Pundit
.

.
Democrats demanded Acting White House Chief of Staff Mick Mulvaney appear on Friday to sit for a deposition.
He said no thanks.
Democrats late Thursday issued a subpoena seeking to force the White House official to appear for a closed-door interview on President Trump's dealings with Ukraine, which have prompted Democrats to open an impeachment inquiry into the president.
"An official working on the inquiry said the House intelligence panel subpoenaed Mulvaney because other testimony indicated he 'could shed additional light on the president's abuse of the power of his office for his personal gain,' " the Associated Press reported…
MORE
.
—————————————————————————————
.
Judge Rejects Convicted Murderer's Request To Be Freed From His Life Sentence Because He Had Technically 'Died' When His Heart Stopped During A Medical Emergency In 2015 – Daily Mail
A convicted murderer serving life in prison must remain behind bars despite his claim that he died when his heart stopped momentarily, a judge has ruled.
Benjamin Edward Schreiber, 66, 'is either still alive, in which case he must remain in prison, or he is actually dead, in which case this appeal is moot,' a judge in Iowa ruled on Wednesday.
Schreiber was found guilty of first-degree murder in the 1996 ax-handle bludgeoning death of John Terry, and sentenced to life behind bars without the possibility of parole.
In March 2015, Schreiber developed large kidney stones and was hospitalized after septic poisoning caused him to pass out in his cell at the Iowa State Penitentiary.
After he was rushed to a hospital, Schreiber's heart had to be restarted five times by medical staff, in spite of a 'do not resuscitate' order he had in place, according to court documents…
MORE
.
—————————————————————————————
.
Jeff Sessions Announces Bid To Regain Senate Seat – Fox News
.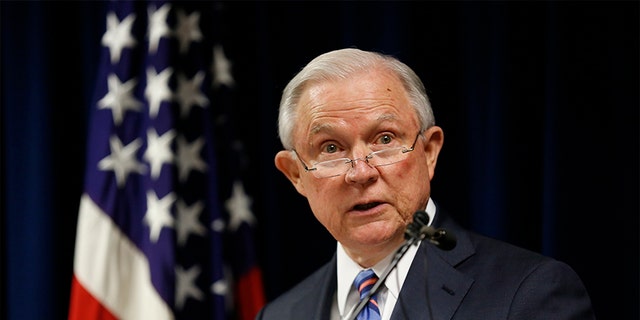 .
Former Attorney General Jeff Sessions announced he will be running to regain his former U.S. Senate seat in 2020, in a bombshell interview with Tucker Carlson on Thursday.
Sessions, 72, served an at-times tumultuous tenure as the nation's highest-ranking law enforcement officer – drawing President Trump's ire after he recused himself from the Russia investigation and left his deputy, Rod Rosenstein, in charge.
The Alabama Republican, however, was also one of then-businessman Trump's earliest and most vocal supporters – notably appearing at a packed campaign rally in Mobile in 2015.
"We'll file our papers tomorrow," Sessions told Carlson on "Tucker Carlson Tonight."…
MORE
.
—————————————————————————————
.
U.S., China Take Another Step In Trade Talks, Chinese Official Says – Daily Caller
The U.S. and China are coming closer to lifting some tariffs in what appears to be the beginning of a potential trade deal, China's commerce ministry announced Thursday, although doubts among U.S. officials as to the specifics of a deal remain.
The announcement came after President Donald Trump met with Chinese trade officials in October and announced that the two countries would work to move toward a tentative agreement, the first phase of which he said could begin in November.
"If the phase-one deal is signed, China and the U.S. should remove the same proportion of tariffs simultaneously based on the content of the deal," Chinese Commerce Ministry spokesman Gao Feng said during a press briefing Thursday, The Wall Street Journal reported. "This is what [both sides] agreed on following careful and constructive negotiations over the past two weeks."
"The trade war started with tariffs, and should end with the cancellation of tariffs," the commerce ministry spokesman continued, according to Reuters…
MORE
.
—————————————————————————————
.
How Did The Alleged Ukraine Call Whistleblower End Up In The Mueller Report? – Tyler O'Neil
.

.
Eric Ciamarella, the CIA analyst identified as the likely whistleblower behind the Democrats' partisan impeachment inquiry, was cited in Special Counsel Robert Mueller's report on nonexistent collusion between Donald Trump and Russia.
In fact, the Mueller report cites Ciaramella's May 2017 email summaries of a meeting between Trump and Russian officials – summaries leaked to a New York Times reporter. After citing Ciaramella's emails, the report quotes the Times story.
The Democrats launched their impeachment inquiry based in part on the report of an anonymous whistleblower who warned about a July 25, 2019, phone call between Trump and the president of Ukraine…
MORE
.
—————————————————————————————
.
Texas Voters Approve Constitutional Ban On State Income Tax – National Review
Texas voters on Tuesday approved an amendment to the state's constitution banning an income tax. While Texas is already one of seven states that does not have an income tax, the amendment will make it extremely difficult to impose the tax in the future.
"Today's passage of Prop 4 is a victory for taxpayers across the Lone Star State," said Republican Governor Greg Abbot. "I am grateful to Rep. Jeff Leach for his bold leadership on this issue, and for the overwhelming majority of Texans who voted to ensure that our great state will always be free of a state income tax.
"This ban on such a disastrous tax will keep our economy prosperous, protect taxpayers, and ensure that Texas remains the best state to live, work, and raise a family," Abbot continued.
The Texas government currently derives most of its revenue from sales and property taxes.
Leach, who authored the amendment, said his initiative will make it "virtually impossible" to impose an income tax…
MORE
.
—————————————————————————————
.
Fake Whistleblower's Lawyer Travels To Disney World Alone And Likes Underage Kid's Videos On YouTube – Big League Politics
.

.
Attorney Mark Zaid is representing the deep state whistleblower – now widely believed to be 33-year-old CIA officer Eric Ciaramella – against President Donald Trump, and paints himself as a hero representing the public interest with his legal efforts.
"Our ideal ending is that the identity of the whistleblower is never known and the individual continues on with their personal and professional life as if nothing ever happened," Zaid said to the Washington Examiner. "That is the best outcome for most whistleblowers, who simply fulfilled their constitutional duty by reporting a reasonable belief of wrongdoing."
"The key thing is, first, to make sure as a lawyer one never loses sight that it's the client's interests that are paramount," Zaid told The Hill…
MORE
.
—————————————————————————————
.
Fake Whistleblower's Lawyer In January 2017: "Coup Has Started," "Impeachment Will Follow" – Daily Wire
Mark Zaid, the attorney for the Ukrainian whistleblower, stated just days after President Donald Trump was inaugurated in January 2017 that the "coup has started" and that "impeachment will follow."
"The posts, which came shortly after President Trump fired then-acting Attorney General Sally Yates for failing to defend federal laws in court, are likely to fuel Republican concerns that the whistleblower's complaint is tainted with partisanship," Fox News' Gregg Re reported.
"Trump has repeatedly accused Democrats and partisans in the intelligence community of effectively plotting a coup against him, through selective leaks and lengthy investigations."
Zaid tweeted: "#coup has started. First of many steps. #rebellion. #impeachment will follow ultimately. #lawyers"
In another tweet, Zaid responded to President Trump's government account after Trump announced that he was appointing Dana Boente as Acting Attorney General…
MORE
.
—————————————————————————————
.
Hate-America Left Targets Charitable Nuns… Again – Washington Standard
.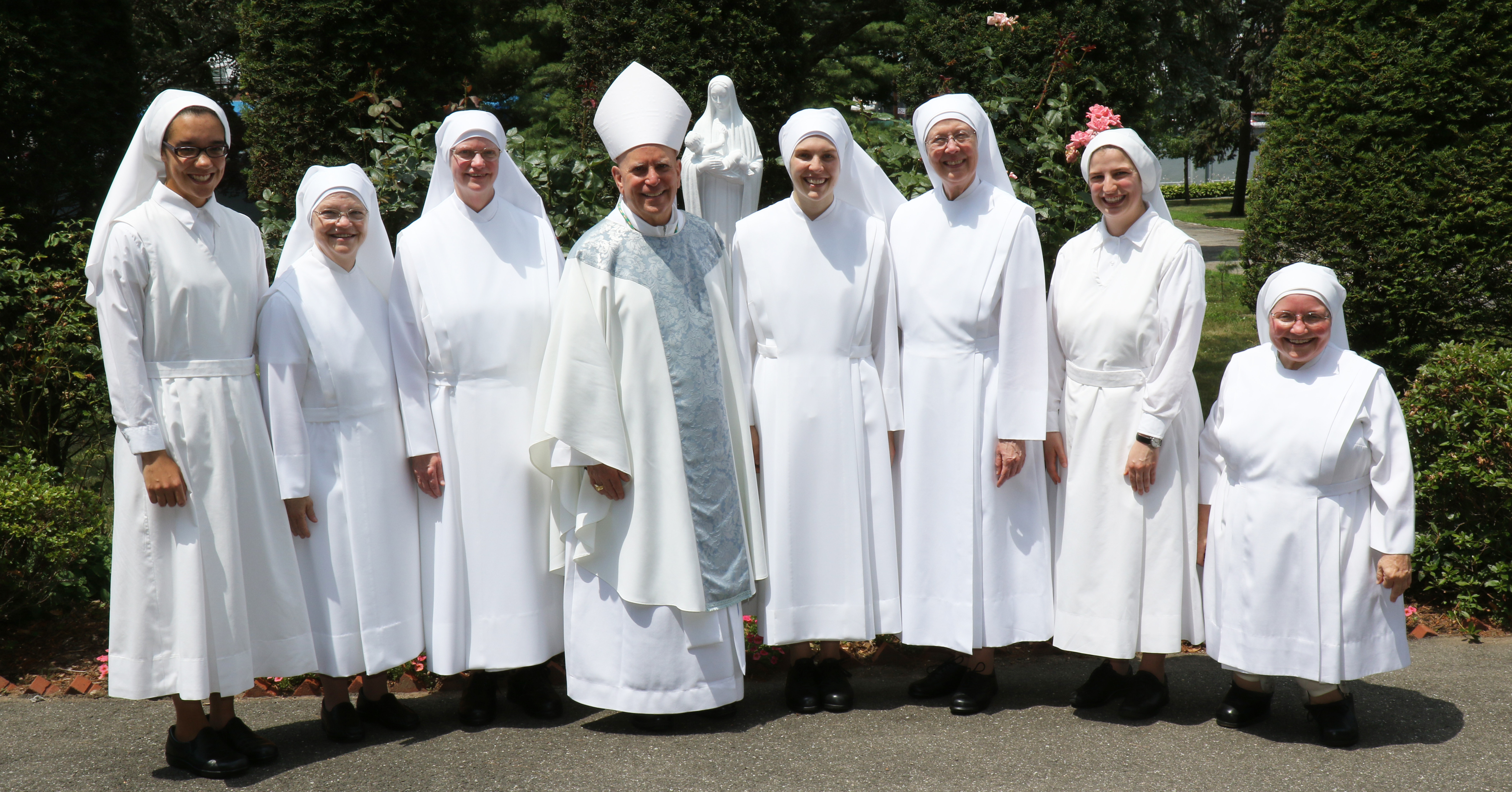 .
The founders of America would be aghast at today's assault against religious freedom and against what they called "the sacred right of conscience."
Right now a group of innocent nuns is in the left's cross-hairs – again. Why? Because the Little Sisters of the Poor do not believe in contraceptives and cannot in good faith and conscience abide by the HHS mandates – left over from the Obama administration – to force them to provide coverage for them.
The case went all the way up to the Supreme Court in 2016, and the high court said the nuns did not have to comply. A further executive order was issued by President Trump to protect the Little Sisters and similar groups from the contraceptive mandate…
MORE
.
—————————————————————————————
.
Rep. Devin Nunes: GOP Will Call Adam Schiff-For-Brains As First Witness In Impeachment Inquiry – PJ Media
On Monday evening with Sean Hannity, Rep. Devin Nunes (R-Calif.), the ranking Republican on the House Intelligence Committee, confirmed that House Republicans will call Rep. Adam Schiff, the chairman of the House Intelligence Committee, as their first witness in the Democrats' impeachment inquiry.
"Will [Schiff] be subpoenaed?" Hannity asked.
"Only Adam Schiff can subpoena Adam Schiff, but there's a precedent for this." Nunes explained, but added, "But, remember, last Congress, they were hellbent on making sure that former Congressman Dana Rohrabacher testified. I said, 'Look, I don't think this is a very good idea to turn around and have members of Congress come and testify and give depositions.' So, congratulations Democrats that were on the House Intelligence Committee – that's now become the impeachment committee – they have set the precedent for members of Congress to give depositions and so you heard the Minority leader the Republican leader, Kevin McCarthy, say that Schiff is our first witness…
MORE
.
—————————————————————————————
.
Cowardly Mexican President: 'War Not An Option' Against Cartels – Breitbart
.

.
In the aftermath of a cartel massacre that killed nine Americans driving through the mountainous region south of the New Mexico border, Mexico's president said that going to "war" with cartels is not an option.
President Andres Manuel Lopez Obrador (AMLO) made the statement on Wednesday morning during his daily press conference. The comment comes at a time when pressure continues to mount over the perception that Mexico has gone soft on security issues.
"War is the most irrational thing there can be and that is not going to be an option," Lopez Obrador said. This follows soon after a group of cartel gunmen presumably with "La Linea" faction of the Juarez Cartel murdered three women and six children while injuring six others…