.
Verizon Scrambles To Unload HuffPost Amidst Huge Layoffs And Turmoil – Big League Politics
The massive communications conglomerate, Verizon is reportedly scrambling to unload HuffPost, the liberal news entity that was once seen as being on the cutting edge of the digital news landscape before waning substantially in recent years.
AOL bought HuffPost back in 2011 for $315 million, and then Verizon gained control over the leftist news site after they acquired AOL in 2015 for a stunning $4.4 billion. They are now looking to dump it as the public grows weary of fake news, particularly the site's biased and deceptive coverage against President Donald Trump.
Verizon should expect to get nowhere near the $315 million that AOL paid for the site back when investors believed that leftist media entities had value. The correction in the marketplace has been sharp, and Verizon is learning that the hard way.
They had to unload the leftist-dominated social media site, Tumblr for under $20 million in August after inheriting it following the purchase of Yahoo for $4.7 billion in 2017…
MORE
.
—————————————————————————————
.
350,000 Hongkongers March Despite Police Ban, Days After Assault On Prominent Activist – Epoch Times
.

.
Thousands of Hongkongers took to the streets in the afternoon on Oct. 20 despite a police ban just days after a prominent activist was brutally attacked by thugs who are still at large.
The march's participants, many of them dressed in black while some holding an umbrella, set off from Salisbury Garden in Tsim Sha Tsui at around 1:30 p.m. local time. One hour later, the first section of the march arrived at the destination, West Kowloon Station, which is about 1.5 miles away.
Protesters could be heard shouting slogans such as "five demands, not one less" and "Hongkongers Resist." The march was originally planned by the Civil Human Rights Front (CHRF), the organizer behind some of the city's biggest protests to date…
MORE
.
—————————————————————————————
.
Colorado: Cops Walk Up To Family's Home Unannounced, Shoot Dad In Back Through Window – Washington Standard
Just as news about the tragic murder of Atatiana Jefferson by a Fort Worth police officer, who shot her through the window, surfaced, another similar incident unfolded in Aurora, Colo. An Aurora police officer – without saying anything – shot a 22-year-old man in the back through a window in his own home. The man never even saw the cop until after he'd been shot by him.
"It's crazy," said Denver criminal defense attorney Birk Baumgartner, who is representing Andy Huff, the man shot by police."They shot him through a window in the back."
According to Baumgartner, police never announced themselves at Huff's home and never identified themselves as police before opening fire on Huff as he stood inside his own home. Adding insult to unprovoked attempted murder is the fact that after they dumped several rounds through a window and shot this man in the back, they arrested and charged him with assault and menacing.
"That's a complete cover-up," Baumgartner said, inferring that the charges were falsely brought so the officers can cover their crimes…
MORE
.
—————————————————————————————
.
Gropey Joe's Coke-Head Son Received Over $83,000 A Month For Ukraine Job He Was Entirely Unqualified For- Epoch Times
.

.
Hunter Biden, the son of former Vice President Joe Biden, made a little over $83,000 a month for his work while serving on the board of the Ukrainian energy company Burisma, according to a new report. Biden served on the board starting in 2014, when his father was still in office, to 2019.
According to payment records that two former Ukrainian law enforcement officials told Reuters is from Burisma, the company paid about $3.4 million to a company that was controlled by Biden's business colleague Devon Archer, another Burisma board member, called Rosemont Seneca Bohai LLC between April 2014 and November 2015.
The records showed 18 months in which two payments of $83,333 per month were paid to Rosemont Seneca Bohai for "consulting services,"…
MORE
.
—————————————————————————————
.
President Trump Nominates Perry Deputy Dan Brouillette To Be Next Energy secretary – CNBC
President Donald Trump on Friday announced that he has nominated Deputy Energy Secretary Dan Brouillette to replace departing Energy chief Rick Perry.
"I am pleased to nominate Deputy Secretary Dan Brouillette to be the new Secretary of Energy. Dan's experience in the sector is unparalleled. A total professional, I have no doubt that Dan will do a great job!" Trump tweeted Friday afternoon.
Brouillette, 57, had previously served as a top lobbyist for the Ford Motor Company. Before joining Trump's Department of Energy, he was the head of public policy for the United Services Automobile Association, or USAA, a military-focused financial institution. He reportedly worked for USAA for 11 years.
From 1998 to 2000, Brouillette worked as a lobbyist for firm Fleishman-Hillard.
Trump announced in April 2017 that Brouillette would be nominated to the Energy Department – his second stint at the agency…
MORE
.
—————————————————————————————
.
Pathetic: Do-Nothing Parliament Delays Critical Brexit Vote – Wall Street Journal
.

.
British lawmakers voted Saturday to postpone a decisive Brexit vote, likely forcing Prime Minister Boris Johnson to request a further delay of the U.K.'s departure from the European Union.
Parliament said it needed more time to review a deal Mr. Johnson concluded this week with European leaders that sets out citizens' rights, a financial settlement with the EU and a special arrangement for Northern Ireland that would require customs checks on goods arriving there from elsewhere in the U.K.
The move was backed by opposition lawmakers, along with some who have recently left or been expelled from the ruling Conservative Party. By law, failure to ratify a Brexit deal by the end of Saturday requires the government to seek a three-month extension of the current Oct. 31 deadline…
MORE
.
—————————————————————————————
.
State Department Concludes Review Of Crooked Hillary's Secret Email Scheme, Says It Found Nearly 600 Security Violations – Daily Caller
State Department investigators probing Hillary Clinton's use of a private email server as secretary of state discovered nearly 600 security incidents that violated agency policy, according to a report the Daily Caller News Foundation obtained.
The investigation, conducted by the State Department's Bureau of Diplomatic Security, found 38 individuals were culpable for 91 security violations. Another 497 violations were found, but no individuals were found culpable in those incidents.
The investigation concluded Sept. 6, and the report was issued Sept. 13.
The investigation sought to determine if the exchange of emails on Clinton's server "represented failure to properly safeguard classified information" and whether any individuals at State were culpable for any of the failures.
Clinton exchanged more than 60,000 emails on a private email account hosted on a server that she kept at her residence in New York…
MORE
.
—————————————————————————————
.
"Queen Of Warmonhers, Embodiment Of Corruption": Tulsi Gabbard Responds To Crooked Hillary's Insane 'Russian Asset' Conspiracy Theory – Washington Examiner
.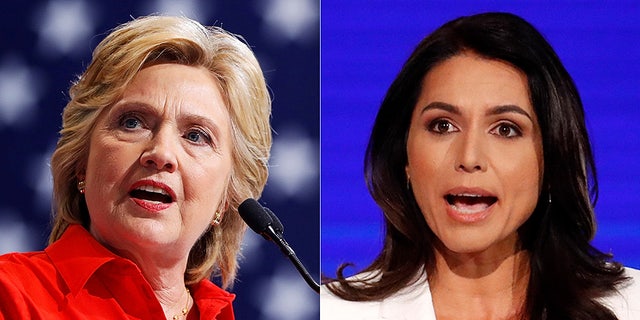 .
Tulsi Gabbard responded to Hillary Clinton's assertion that Russia is behind a plan to turn the Hawaii congresswoman into a spoiler candidate by calling the former secretary of state the "queen of warmongers" and invited her to join the 2020 Democratic presidential race.
"Great! Thank you @HillaryClinton. You, the queen of warmongers, embodiment of corruption, and personification of the rot that has sickened the Democratic Party for so long, have finally come out from behind the curtain," Gabbard said in a tweet on Friday.
"From the day I announced my candidacy, there has been a concerted campaign to destroy my reputation," Gabbard continued. "We wondered who was behind it and why. Now we know – it was always you…
MORE
.
—————————————————————————————
.
Crooked Hillary Pitches Insane Conspiracy Theory That Tulsi Gabbard, Jill Stein Are Russian Assets – Zero Hedge
Hillary Clinton is still peddling election-related conspiracy theories, this time hinting that 2020 Democratic contender Tulsi Gabbard is being 'groomed' to split the Democratic vote as a third party candidate, thus handing the election to President Trump.
Speaking with former Obama 2008 campaign manager David Plouffe on his podcast, "Campaign HQ with David Plouffe," Clinton said – without mentioning Gabbard by name: "I'm not making any predictions but I think they've got their eye on somebody who is currently in the Democratic primary and are grooming her to be the third-party candidate. She's the favorite of the Russians."
Of course, that's "assuming Jill Stein will give it up – because she's also a Russian asset," Clinton continued.
Earlier in the interview, Clinton hinted that the Trump 2020 campaign is still in "contact with the Russians," and that "we have to assume that since it worked for them, why would they quit?"…
MORE
.
—————————————————————————————
.
New Asylum Policies Help Cut Illegal Border Crossings By 65 Percent – Epoch Times
.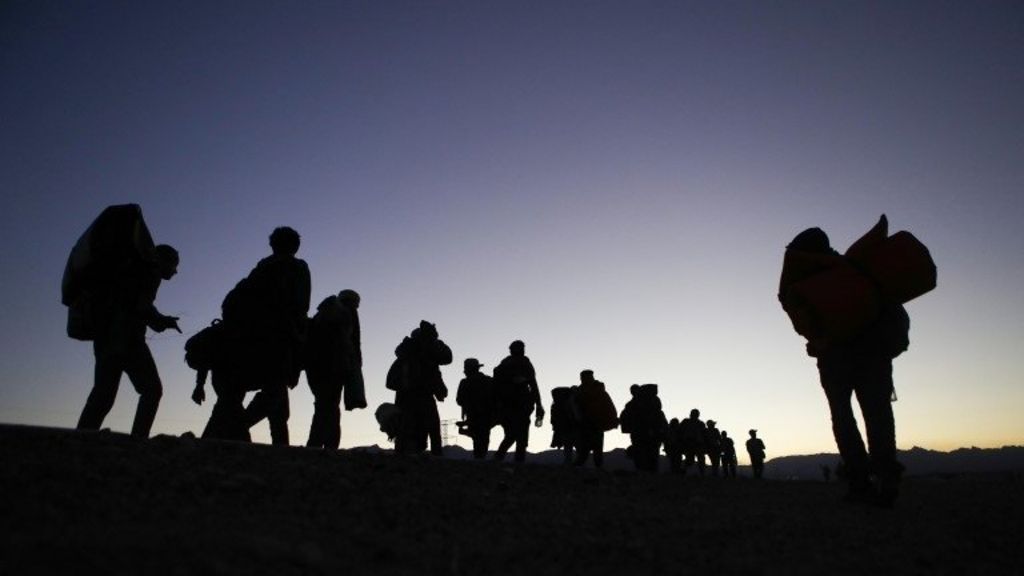 .
Illegal border crossings have dropped steeply over the past four months, down from a high of 144,000 in May to 52,000 in September – partly due to new asylum restrictions and in part due to Mexico tightening its border.
Of the almost 1 million illegal border crossers and those deemed inadmissible, only 105,000 claimed credible fear of return to their home country in fiscal year 2019, according to U.S. Citizenship and Immigration Services (USCIS). Nevertheless, USCIS said it's a new record, and more than 5,000 greater than the fiscal 2018 total.
The top five countries from which asylum officers processed credible fear claims are Honduras, Cuba, Guatemala, El Salvador, and India…
MORE
.
—————————————————————————————
.
Southern California Doctor Found Guilty In $12 Million Medicare Fraud And Device Adulteration Scheme – U.S. Department Of Justice
A federal jury found a southern California doctor guilty yesterday for his role in a $12 million scheme to provide medically unnecessary procedures to Medicare beneficiaries, upcode claims submitted to Medicare, and re-package single-use catheters for reuse on patients.
Assistant Attorney General Brian A. Benczkowski of the Justice Department's Criminal Division, U.S. Attorney Nicola T. Hanna of the Central District of California, Assistant Director in Charge Paul Delacourt of the FBI's Los Angeles Field Office, Special Agent in Charge Timothy DeFrancesca of the U.S. Department of Health and Human Services Office of the Inspector General's (HHS-OIG) Los Angeles Regional Office and Special Agent in Charge
Lisa Malinowski of the U.S. Food and Drug Administration Office of Criminal Investigations' (FDA-OCI) Los Angeles Field Office made the announcement.
After a six-day trial, Donald Woo Lee, 54, of Temecula, California, was found guilty of seven counts of health care fraud and one count of adulteration of a medical device…
MORE
.
—————————————————————————————
.
'Absurd, Immoral And Offensive': UN Member-States Hand Maduro Regime Seat On Human Rights Council – CNS
.

.
Despite the public appeals of human rights advocates and behind-the-scenes lobbying, U.N. member-states on Thursday elected Venezuela onto the world's body's Human Rights Council, handing the socialist Maduro regime more votes than Costa Rica, a stable liberal democracy.
Until the small Central American country declared its candidacy just weeks ago, Venezuela had been virtually assured a seat on the Geneva-based HRC, since it was one of two candidates running for two seats earmarked for the Latin America and the Caribbean group.
But Costa Rica's candidacy, while turning the "closed slate" election into a competitive race – with three countries running for two vacant seats – failed to win over sufficient member-states…
MORE
.
—————————————————————————————
.
EU Leaders Endorse Brexit Deal, Send To UK – Epoch Times
European leaders have unanimously endorsed the Brexit deal, formally sending it to the British Parliament for ratification. The European Council president's office announced in a tweet that the leaders had endorsed a statement on Britain's withdrawal from the European Union.
The leaders invited the EU's institutions to take steps to ensure the agreement can start on Nov. 1, but emphasized that they wanted "as close as possible a partnership with the United Kingdom in the future."
British Prime Minister Boris Johnson has pledged to take the country out of the EU on Oct. 31 and said Thursday's agreement means no new delay is necessary.
Johnson and European Commission President Jean-Claude Juncker make prepared statements during a press point at EU headquarters in Brussels on Oct. 17, 2019. He still needs parliament to agree, though, and a previous deal was rejected three times. His political rivals and some crucial allies have said they won't back this latest agreement…
MORE
.
—————————————————————————————
.
Pence, Pompeo Secure Ceasefire In Syria During Turkey Trip – Daily Caller
.

.
Vice President Mike Pence and Secretary of State Mike Pompeo successfully secured a ceasefire agreement with Turkey on Thursday, meaning Turkish forces will permanently suspend military operations in northern Syria after allowing Kurdish troops leave the region.
Pence and Pompeo traveled to Turkey to meet with President Erdogan after President Donald Trump promised a withdrawal of U.S. troops from Syria. Almost immediately after the announcement of the withdrawal, Turkey moved into the region and launched attacks against the Kurds.
Turkey agreed after hours of negotiations to pause military operations for 120 hours while Kurdish forces leave the safe zone in Syria, and then stop military operations entirely upon completion of the troop withdrawal…
MORE
.
—————————————————————————————
.
Congressman Elijah Cummings Dead At 68 – Daily Wire
The office of Rep. Elijah Cummings (D-MD) announced early Thursday morning that the congressman has died due to complications concerning "longstanding health challenges."
Cummings, who served as the chairman of the prestigious U.S. House Committee on Oversight and Reform, represented Maryland's 7th Congressional District for more than two decades. He was elected to his seat 12 times by overwhelming majorities, never receiving less than two-thirds of the vote.
The 68-year-old congressman had recently undergone an undisclosed medical procedure but had not returned to Congress following the recess as anticipated.
According to The Baltimore Sun, Cummings skipped more roll call votes earlier this week, when recess concluded, and he has not participated in a roll call vote since September 11. Neither his office, nor Democratic leadership, would comment on his condition or expected return…
MORE
.
—————————————————————————————
.
California Man Burgles Home In Bra And Panties, Gets Caught Naked: Cops – Crime Online
.

.
A California man has been arrested after a homeowner awoke to a noise in his home and a security camera captured the intruder running away – clad only in a bra and women's panties, the El Dorado Sheriff's Office reported.
Shaun Derrick McGuire, 37, fled the scene, jumping fences and racing through backyards before deputies and a Folsom Police Department K9 officer caught up with him – but by then he had shed the women's underwear and was completely naked.
A neighbor arriving home also spotted McGuire leaving the homeowner's garage.
The Mountain Democrat reported that McGuire is a "known parolee," and officers gave him boxers before putting him in a patrol car…
MORE
.
—————————————————————————————
.
Growing Number Of States Expanding Time Limits For Child Sex Abuse Lawsuits – Epoch Times
An increasing number of U.S. states are giving childhood victims of sexual abuse more time to decide if they want to file lawsuits, part of a growing trend to expand the statute of limitations – one of the major legal impediments for victims.
So far this year, at least three states – California, New York, and New Jersey – have signed similar legislation. Most victims who experience sexual abuse in their childhood don't disclose their trauma until adulthood, multiple studies have indicated.
The statute of limitations in some cases can aid perpetrators in avoiding prison sentences on the criminal side, and can also aid them in avoiding paying compensation on the civil side. The statute is the maximum amount of time a person has to bring a lawsuit, either criminal or civil. The amount of time differs from state to state and also depends on the specific claim.
Lawyers, policy experts, and victim advocacy groups told The Epoch Times the trend among states is a step in the right direction…
MORE
.
—————————————————————————————
.
Fauxcahontas Campaign Scrubs DNA-Test Announcement Video From Internet – PJ Media
.

.
Yesterday I celebrated the one-year anniversary of Elizabeth Warren's triumphant announcement of her genetic heritage. She took a DNA test, and she wanted everybody to know about it.
She even made an announcement video to crow (no pun intended) about it. Within hours it turned into a disaster, and she ended up having to go on a humiliating apology tour, groveling to any Native American group who would listen.
It was an enormous mistake, and I really enjoyed it. So did the GOP, who also made a note of the anniversary yesterday. Oddly enough, here's what you see when you go to that victorious announcement tweet now…
MORE
.
—————————————————————————————
.
The Incredible Vanishing Whistleblower – Brent Bozell & Tim Graham
The partisans at The Washington Post pretended in a front-page Sunday "news" article that somehow, President Trump was losing his marbles in rage, going "beyond his often-untethered bounds."
Readers were supposed to be highly disturbed about his mental state after learning he held a raucous rally in Minneapolis and said supposedly crazy things like how the Democrats are carrying out "a brazen attempt to overthrow our government."
What is this attempt to impeach and remove Trump, if not overthrow him?
Democrats might argue that even if Trump were removed, Vice President Pence would remain and, thus, there would be a continuum. But does anyone believe Democrats would be satisfied with that?
The Post recently published a kooky article laying out how they could also take down Pence and make House Speaker Nancy Pelosi president…
MORE
.
—————————————————————————————
.
President Trump: Fighting In Syrian Is 'Not Our Problem'; Kurds Are 'Not Angels' – New York Post
.

.
President Trump on Wednesday defended his decision to withdraw US troops from Syria, saying the Kurds, who fought alongside U.S. troops against the Islamic State, are "no angels."
"All American soldiers are away from the site. Syria and Turkey can fight… They've got a lot of sand over there. There's a lot of sand that they can play with," Trump told reporters at the White House during a meeting with Italian President Sergio Mattarella.
Speaking of the Kurds, who are under attack by Turkish forces, Trump said, "They are no angels, by the way."
Trump – who told Turkish President Recep Tayyip Erdogan in a phone call earlier this month that he would move U.S. troops out of northern Syria, said the fight is "not our problem."…
MORE
.
—————————————————————————————
.
Don't Romanticize The Kurds – Andrew Bostom
Uninformed savants across the political spectrum have pilloried President Trump for his eminently rational decision to draw down the U.S. troop commitment (initially, only 25, as it turns out!) to the Syrian morass (whose "dynamic" has remained largely unchanged since the late 1940s).
Most of the ire directed at Mr. Trump has to do with hand-wringing over our "Kurdish allies," even after the President warned Turkey not to engage in its habitual behaviors – since Ataturk created his ethno-racst state – towards the Kurds.
Regardless, here are a few salient points one should bear in mind about the Kurds which the hand-wringers conveniently ignore in their hagiographies:Kurdish predatory mass killings of Christians and Yazidis are well-characterized and went on for centuries.
Grinding persecution continues to this day, as can be gleaned from detailed reports by both Assyrian and Yazidi organizations…